Gone are days when you could spend hours getting ready. In the speed century, all you need are tricks to save you time and make your life easier. Once you realize how much these small details can do in the long run, you'll never skip them again. Everyone tries to speed up the get-ready process, and to help you spare some time, we've put together the most essential beauty hacks our editors swear by.
---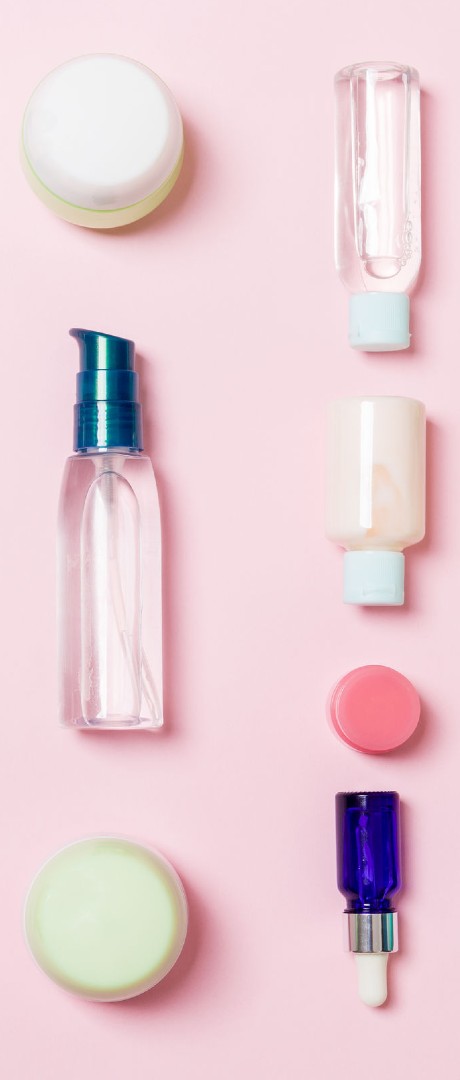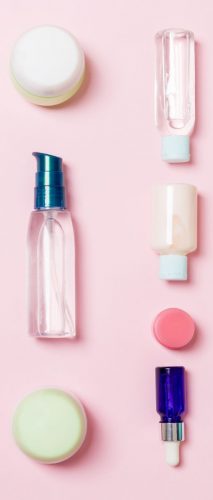 1
Apply your skincare products from thinnest to thickest texture
Or from liquid to cream. However, always start with the watery formulas first, and finish with creams or oils. Once you layer an oil or heavy cream, the lighter textures that you apply after wouldn't have any effect anymore as they can't penetrate the other products.
---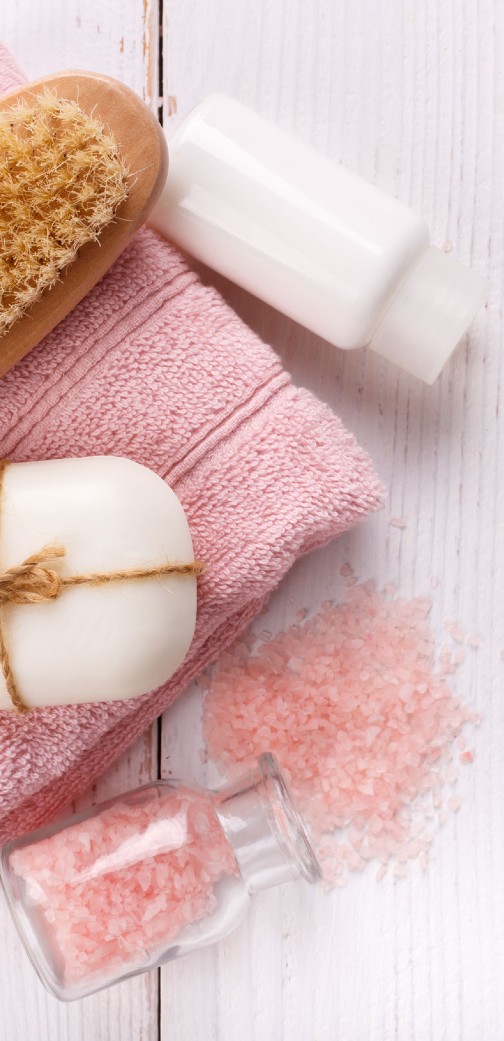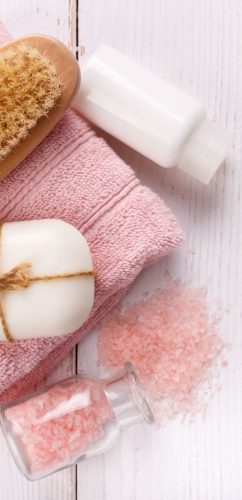 2
Lotion after every shower
The best time to apply body lotion is after a shower on damp skin. After showering, the pores are still open, so what you apply right then is absorbed instantly, so the skin gets more moisture. Yes, coconut oil counts too!
---


3
Avoid touching your face
This advice is not available only if you have pimples. Yes, dirt can worsen acne, but it's more than that. Motions like resting your head in your hands or rubbing eyes with the back of your hand repeatedly cause skin overlap and may result in permanent lines on the face. Plus, you can ruin your makeup! To make it easy to remember, you can apply a light perfume on your wrists so every time you bring your hands to your face you feel it and control it.
---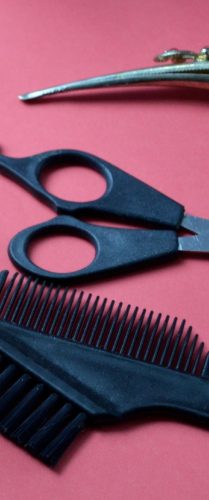 4
Cut, then dye
Everyone wants to change their look once in a while. And if a change of look is not a haircut and a new color, then what is it? In case you don't do the change in a beauty salon, you need this: cut hair, then dye. Removing length from your hair makes for a smoother color application since healthy ends help follicles to soak in color more quickly than untrimmed hair. In plus, cutting your hair before coloring makes you see the full effect of the color, while the color enhances the cut; and it saves you some dye.
---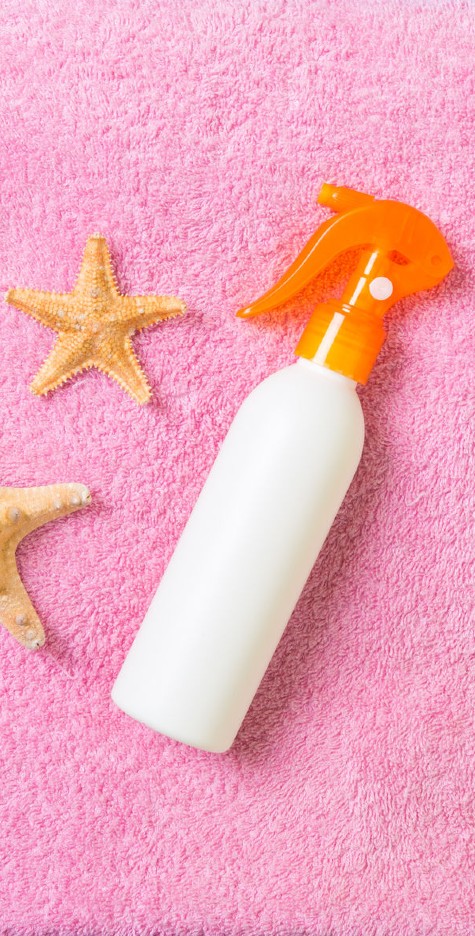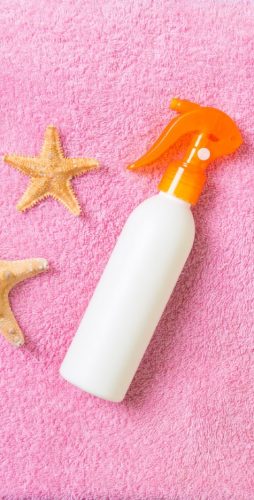 5
Wear SPF all year-round
You know the drill with SPF on sunny days, so I won't get into that. But what about these days when we can't see the sun or is freezing outside? Most women tend to ease up on sunscreen use during winter, yet that's wrong. The truth is that clouds lessen only the UVB, while the UVA is very much present year-long. Thus, protect your skin with SPF all year round to prevent the apparition of premature wrinkles.
---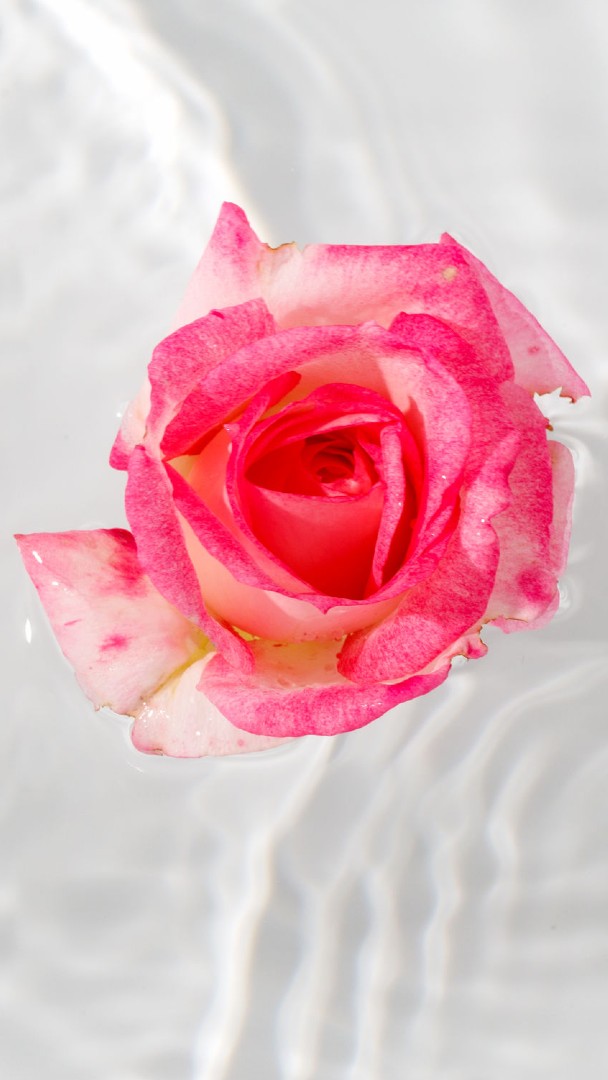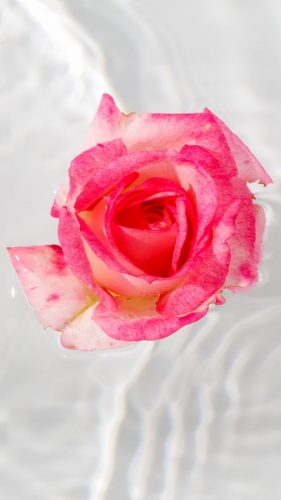 6
Use organic rose-water as toner
This is my day-by-day trick, and literally, it makes my day better. I'm still not sure if it's the scent or the fab effects on the skin. Use it regularly to keep your skin free of extra sebum and prevent pimples. Applying rose water as toner is awesome and refreshing! Due to its soothing and antioxidant activity, rose water can be used as an all-natural skin toner. P.S.: store it in the fridge for more of a refreshing experience.
---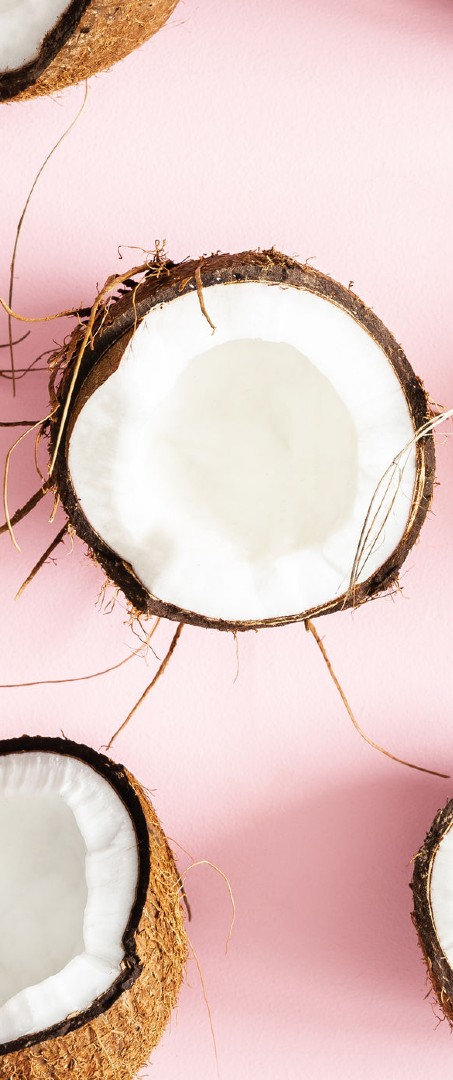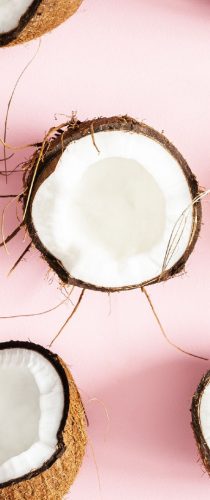 7
Keep raw coconut oil nearby
Coconut oil can be used from head to toes, literally. Apply coconut oil to your skin to moisturize it deeply and prevent transepidermal water loss. Besides, the medium-chain fatty acids found in coconut oil have antimicrobial properties that can protect the skin from damaging bacteria. And yes: coconut oil can be applied to hair to increase shine and protect it from damage. Plus, it can be massaged on the scalp before shampooing to nourish it, help remove sebum build-up, and enhance follicles to grow hair. Finally, don't use coconut oil on your face if you're prone to breakouts as it's a comedogenic oil.
---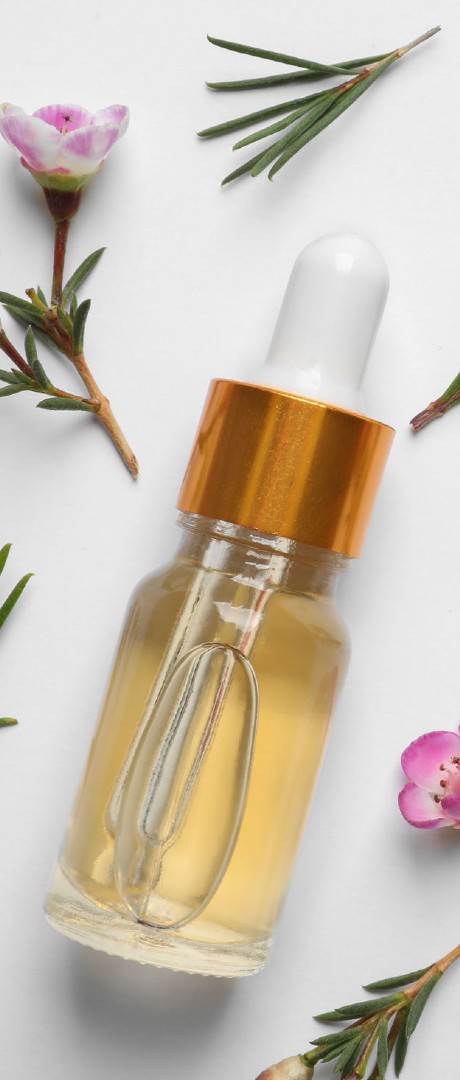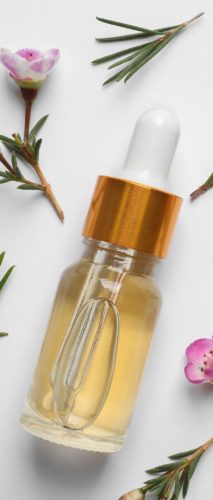 8
Massage your scalp with a few drops of tea tree oil
Do this once a week for 15 minutes to prevent residues from your hair care products from accumulating and unclog the hair follicles. Thanks to its antimicrobial and antiseptic properties, tea tree oil helps the scalp, removes the dead skin cells build-up, sebum, and product residues, while increasing oxygen and nutrient supply to the hair follicles leaving a refreshing feeling.
---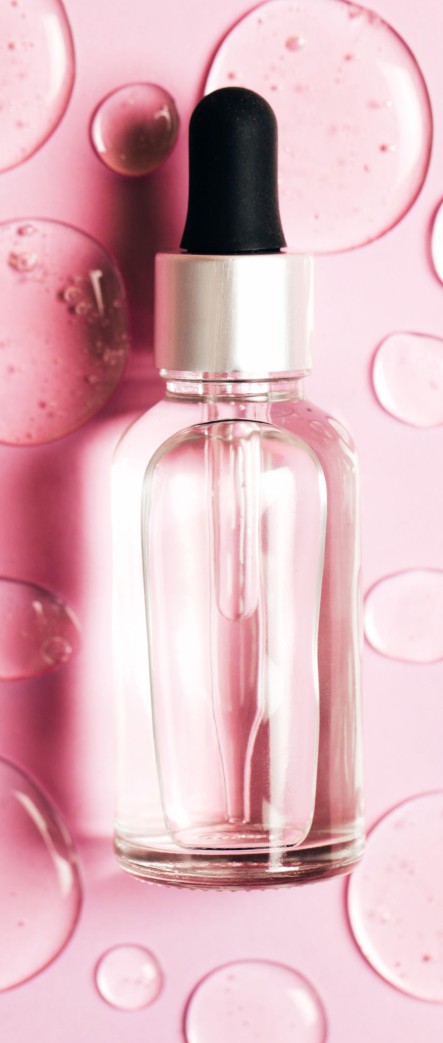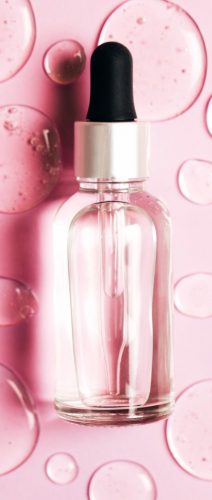 9
Use hyaluronic acid after your 25s
It all happens after our 25s when the collagen and hyaluronic acid production decline. Nothing adds more moisture than multiple molecular sizes of hyaluronic acid. In addition, due to its power of retaining water in the skin, cell production can deliberately occur as the skin is not busy fighting for hydration. Sticking to the habit leads to smoother, plumper skin.
---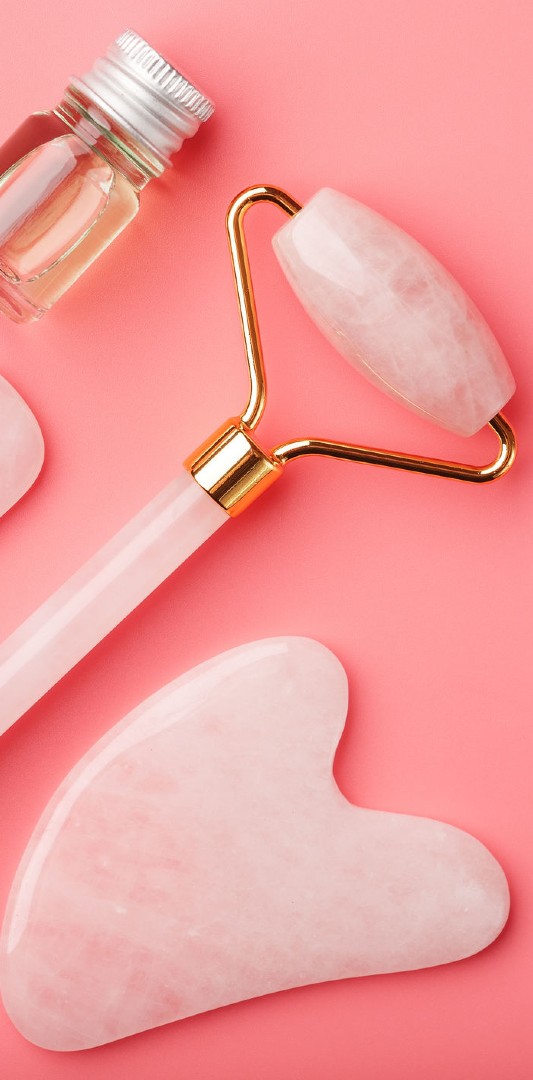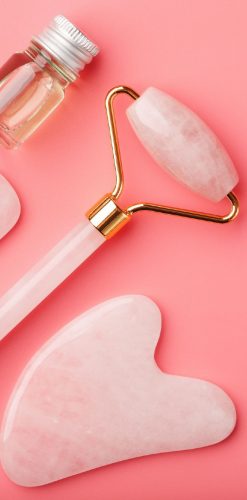 10
Give your complexion a massage weekly
Pick an oil to use and with your first three fingers, move gently across the face in small, circular motions. You don't have to put too much pressure, but enough to feel the muscles under your skin and move them a bit. In this way, you stimulate the skin and muscles, getting the blood and lymph moving and creating a brighter and even skin tone. In case you prefer a more comfortable alternative, opt for a jade roller, which I suggest you keep in the fridge to get the best of it.
---
Special beauty summer hack
Summer can be terrible for your skin, and this hack is exceptionally refreshing: ice cubes facial. The ice massage can be performed once every day on your face and decolletage. Perhaps replace the water with aloe vera and green tea for oily skin, honey, and milk for dry skin. Or coffee, as it's chocked full of antioxidants. The benefits of this beauty hack include constricting the blood vessels, boosting blood flow, making skin radiant, and glowing. As a result, ice cubes facial can eliminate puffiness around the eyes, soothe sunburn, reduce fine lines, and relieve inflammations.