Did you know light has the power to heal your body and boost your health? Cold laser therapy is actually one of the most innovative technologies for pain relief and treatment. It's often used by chiropractors, physiotherapists, doctors, and sports professionals to treat different levels of pain. And now, you can use cold laser therapy at home too. Read on for the best cold laser therapy devices for pain relief that our team swears by. But first, it's important to arm yourself with some facts about cold therapy.
How does it work?
Different outputs of low-level light and wavelengths are applied to a targeted area during the entire procedure while the body tissue absorbs the light. The red and near-infrared light causes a reaction, the damaged cells responding with physiological feedback that promotes regeneration.
This form of light therapy is a simple but very well-researched concept. At this very moment, there are over 40,000 peer-reviews scientific studies that show incredible health and anti-aging benefits of red and near-infrared light therapy. It is called cold therapy because it utilizes a low level of light that does not heat the body tissue, making it a 100% safe option.
Light therapy boosts blood flow to the area, and improved blood circulation is considered one of laser therapy's most exceptional pain relief contributions.
About side effects
Cold light therapy has been researched for more than a century, proving that it's something we can trust. Even though there were registered a few burns and blistering cases, in all situations, the users either fell asleep using the device or had broken wires or device corrosion. This is only one example, but there is a multitude of studies that show how useful and safe light laser therapy is for pain relief.
The best cold laser therapy devices
These are the best cold laser therapy devices that ease body pain.
---
Terraquant TQ Solo Cold Laser System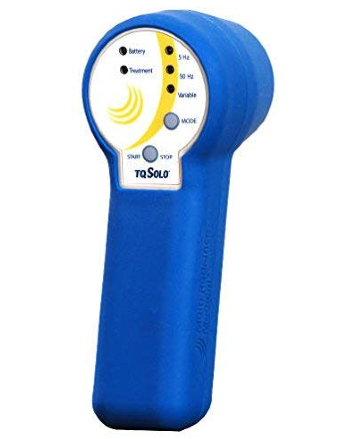 TerraQuant is the best cold laser therapy device for home and professional use because it's handy, lightweight, and compact, yet powerful to treat even the most severe conditions. It has a simple 2-button setup program that allows easy access to 3 standard treatment protocols in only a few seconds. The device works with four types of energies, delivering maximum benefits. Also, the preset frequencies' use allows you to control the energy's depth up to 3 inches deep while the systemic effects are focusing on either tissue repair, healing anti-inflammatory, or acute pain treatment.
---
LaserTRX Pain Relief Cold Laser System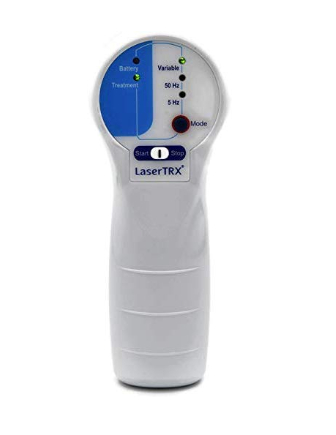 This device combines super pulsed infrared laser wavelengths that promote muscle relaxation and pain relief with red light and infrared LEDs energy to bring you serious results. It provides a treatment setting designed for arthritis, physical injury, inflammation pain, fibromyalgia, and many others. Practical, easy to use everywhere, it's a compact and lightweight device recommended by many physical therapists, doctors, and trainers worldwide. Plus, it's FDA- and CE-approved.
---
TENDLITE Red Light Therapy Device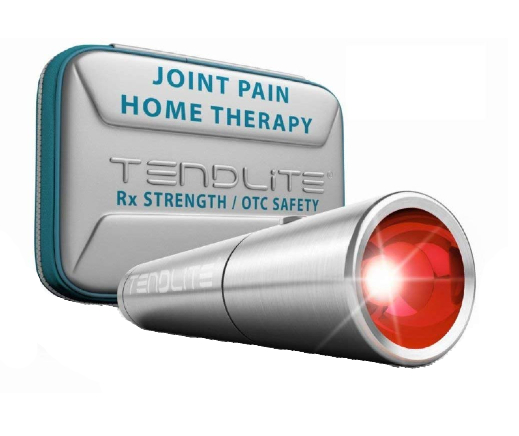 Tendlite it's been on the market for seven years now and continues to be one of the most famous red light therapy devices for pain relief. The FDA-approved device targets a 1-inch beam of intense red LED light to the body's area requiring treatment, using medical-grade technology. The wavelength of light emitted is 660nm, being the wavelength that has the most research behind its effectiveness. Also, it increases nitric oxide in the blood, which widens and relaxes the blood vessels improving circulation. The treatment requires to be done daily, for three minutes, by simply holding the light over the painful area, and it can be used for chronic or acute pain, back pain, joint pain, sprains, or muscular pain.
---
IASO Cold Laser Light Therapy Device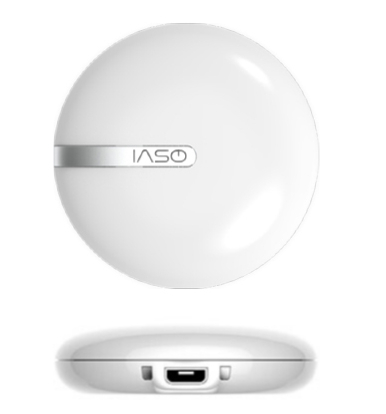 IASO brings the world's first hands-free cold laser therapy massager that utilizes LLLT technology. Compact, rechargeable, and wearable, so you can focus on your daily routines while IASO takes care of your pain, and you can use it on any area of the body. The device offers three modes of usage you can quickly cycle through by clicking the single button the tool has — light therapy, light therapy plus vibration, and light therapy plus rhythmic vibration. Basically, IASO is your personal massager on the go, with a modern and chich design, matching your fancy taste.
---
The LightDoctor 10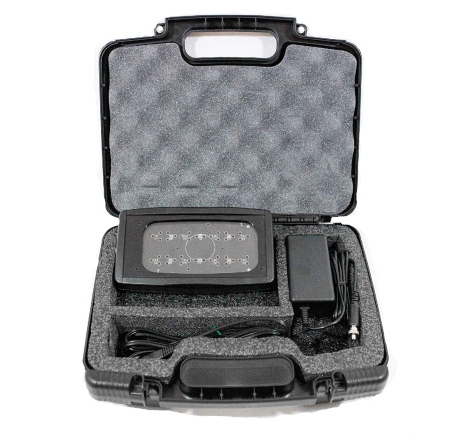 The Light Doctor is a powerful LED therapy with high performance that delivers fast results. It's not a small device, which makes it ideal for covering larger areas of the body. For your safety, the device has an automatic 60-second timer to ensure practical, safe light therapy sessions. The pain-free treatment minimizes cellular activity, soothing away inflammation, reduces swelling, and increases the body's natural healing ability. Additionally, you get lifetime email support with Dr. Curtis Turchin, an expert in the LED therapy field, to who you can ask any question regarding how to use the device to get the best results out of it.
---
VOROSY Low-Level Laser Therapy Device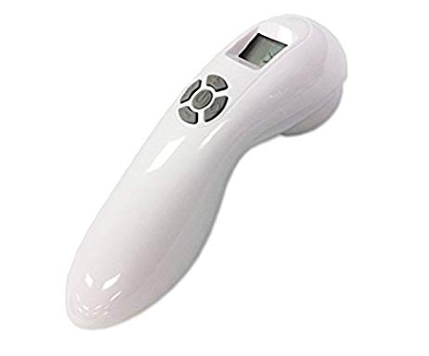 The LLLT device delivers non-thermal photons of light into the body to help heal injured cells, and you can set up the timer for 15 minutes to one hour in ten different intervals to maximize the therapy performances. This is a perfect combination of medical laser (808nm) and home laser (650nm), having a better curative effect for pain relief than the other devices. The cells are stimulated and respond with a high activity rate, relieving the pain and improving blood circulation. Vorosy is a class 3B laser, which makes it perfect for treating humans and animals too!