Those who struggle with hair issues are most likely familiar with castor oil and its benefits. After all, everyone recommends it, even the experts agree that castor oil can do wonders for hair. And they're right! Topical use of castor oil can improve scalp condition and hair quality on all fronts — from strengthening strands, promoting hair growth, stimulating the scalp, castor oil has it all. TBH, there's always something castor oil can help with, and thinning hair is not an exception.
Castor oil for hair growth
Thanks to the nutrients it contains, castor oil can defend the hair follicle from outside cellular and tissue invaders that destroy them, creating a healthy environment for hair to grow thicker and stronger. Castor oil also acts as an anti-inflammatory agent, protecting the hair follicles by preventing their inflammation. Last but not least, castor oil is rich in omega-6 fatty acids and can boost blood circulation in the scalp, allowing more nutrients to reach hair follicles.
Is it safe?
Although it's generally considered safe, applying castor oil to the scalp may lead to skin irritation, inflammation, and dryness. So start slow and try not to overdo it. You may as well do a patch test — rub a small amount of castor oil on your elbow area to test for any allergic reaction before use. Also, avoid contact with the eyes because it may cause irritations. And yes, pure castor oil can be applied to all hair types, including thin and fragile.
How to apply castor oil for hair growth?
You can directly apply the pure castor oil to the scalp. Bear in mind that it's very slippery, so it will be challenging to make it all stay on your head.
Apply by warming up a small amount of oil in your hands and massaging it into the scalp. Then apply castor oil to the rest of your hair until it's all moist — you can use an applicator brush to ensure even coverage. Put the shower cap on and leave it for at least 1 hour to give oil enough time to penetrate the scalp and reach hair follicles. Finally, wash as usual with shampoo and conditioner. 
How to pick the best castor oil for hair growth?
There are a few things to consider, such as purity level or concentration of hexane, to make sure you get the best castor oil for hair growth. We made sure that the products we've picked have 100% purity, which means they are not mixed with any other oil or artificial ingredients that could diminish the hair growth effects. The best castor oils for hair growth should also be hexane-free. Hexane is a chemical solvent used to extract oil from plant seeds to make the process easier. This solvent, in most cases, causes impurities to remain in the oil, affecting the quality of castor oil.
It turns out these are the best castor oils for hair growth.
---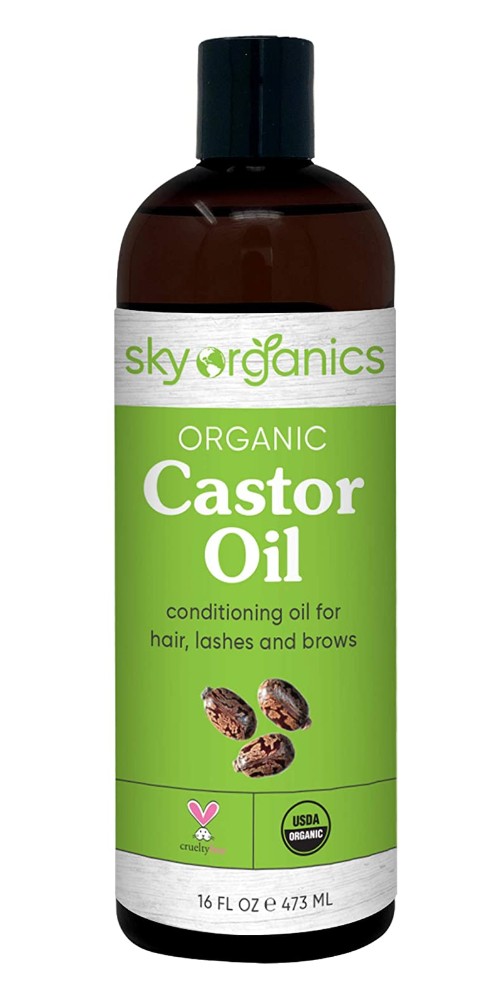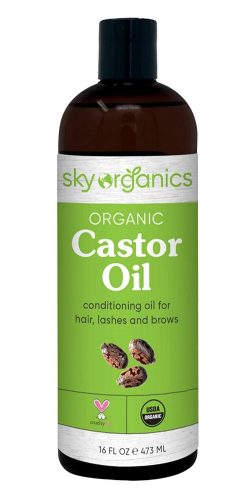 Cold-Pressed Castor Oil for Hair Growth by Sky Organics
For dry hair and scalp, this castor oil will do all the job. Sky Organics created a 100% pure, unrefined castor oil for hair growth with no added ingredients, fragrances, alcohol, or preservatives. A natural source of fatty acids, it nourishes and moisturizes the scalp, supporting healthy hair. It's an Amazon best-seller product for a reason. P.S: You can also use it for your lashes, brows, and skin.
---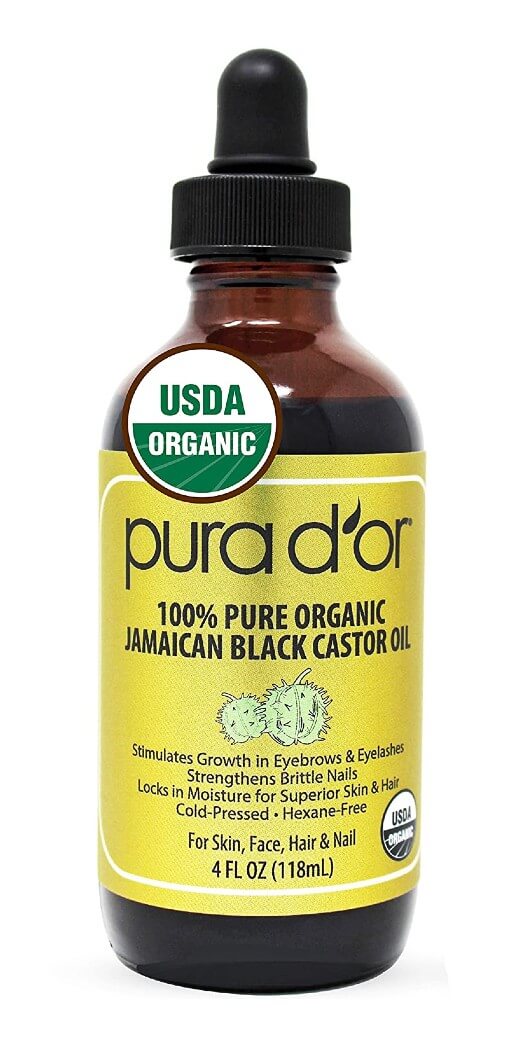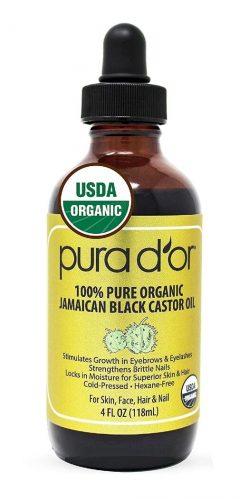 Pura D'or Organic Jamaican Black Castor Oil
Filled with essential fatty acids and proteins, Pura D'or Organic Black Castor Oil works wonder for frizzy, curly, or coarse dry hair. Originated in Jamaica, black castor oil is rich in proteins, vitamins, and fatty acids to nourish the follicles and promote healthier hair. It's known to give the hair and scalp an increased amount of moisture to further improve smoothness, softness and reduce flakes and itching caused by a dry scalp.
---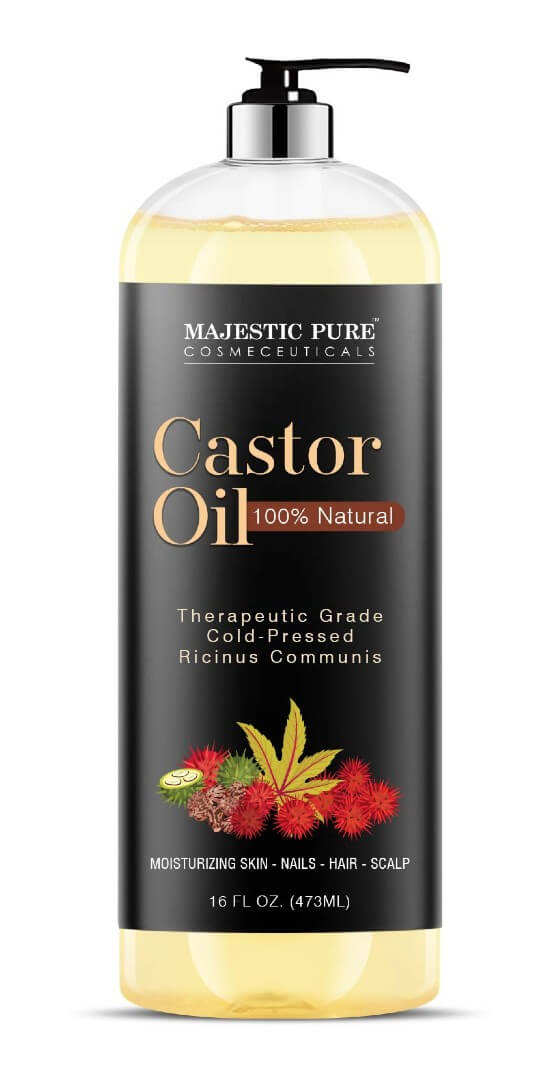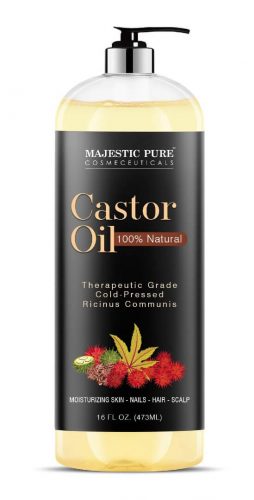 Majestic Pure Castor Oil
Majestic Pure Castor Oil doesn't come from organic farming, but it's 100% natural, without additives or fillers. It's also cold-pressed, which means it is extracted directly from the castor seeds. Your scalp will definitely enjoy this pure castor oil — and that'll reflect on your hair.
---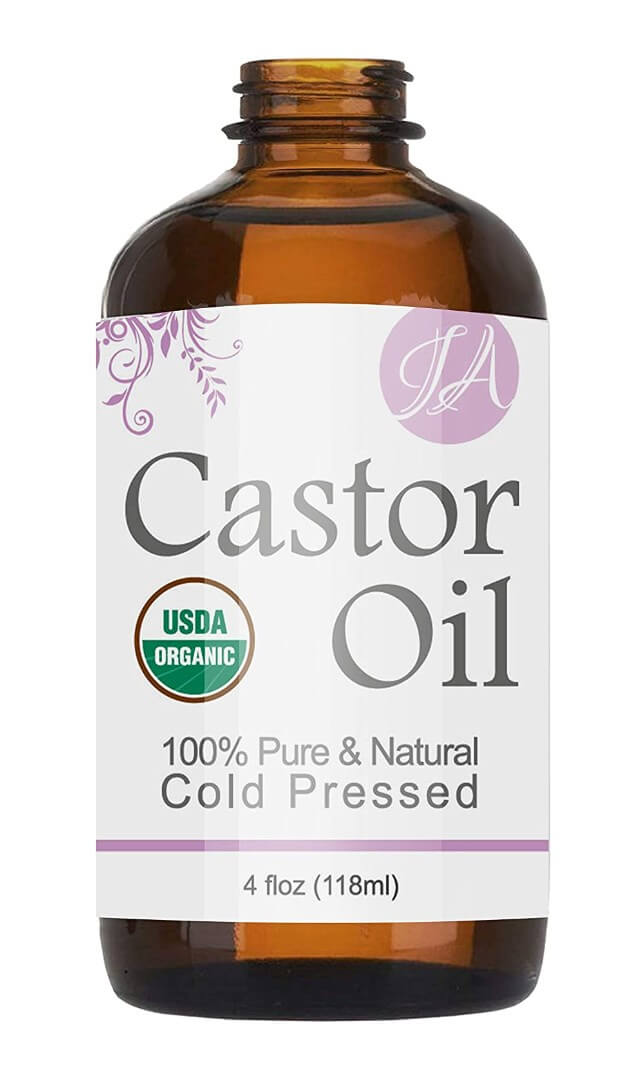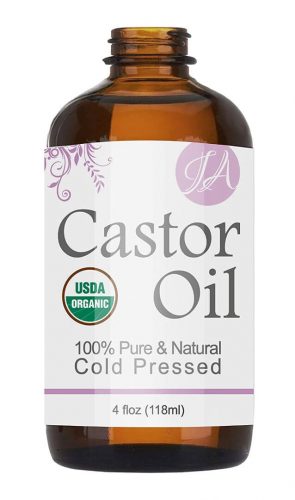 100% Pure Castor Oil by Healing Solutions
Certified USDA, Healing Solution's castor oil is 100% pure and all-natural. It's undiluted & free of hexane and other chemicals that would make the oil less effective. It helps stimulate hair growth by providing omega 6, vitamin E, and other vitamins and minerals to your hair follicles. After all, there's a reason why most people love it!
---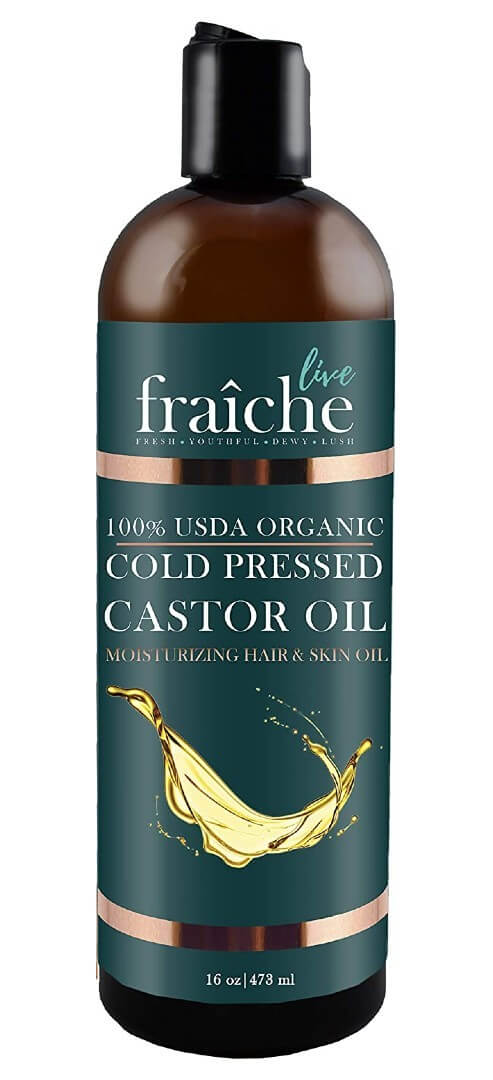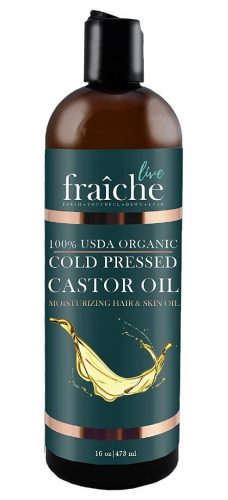 Live Fraiche USDA Organic Cold Pressed Castor Oil
Live Fraiche Castor Oil is 100% cold-pressed, USDA certified organic, and hexane-free, imported from India without chemicals used during the castor bean extraction process. This organic cold-pressed castor oil is naturally hydrating for your hair & skin and will not clog pores. It works to improve the elasticity, softness, and suppleness of your hair.
---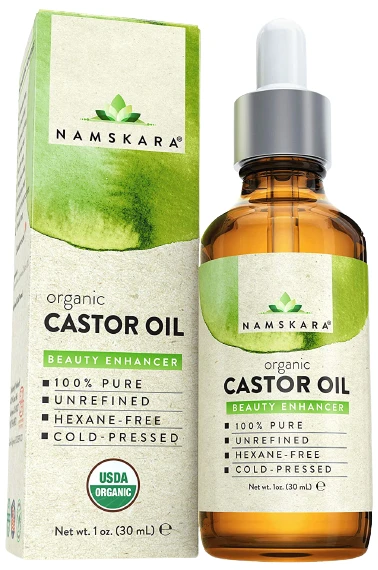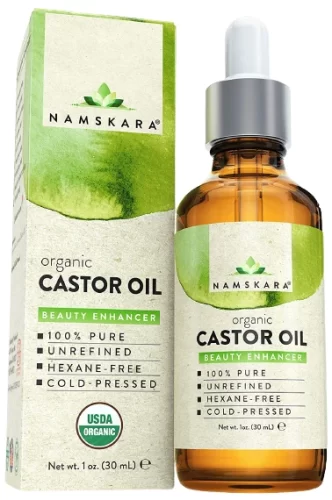 NAMSKARA Organic Castor Oil
A natural hair regrowth tonic that provides vitamins and nutrition for healthy hair, this one might be what you were looking for. NAMSKARA is USDA organic certified, extracted from raw castor seeds, cold-pressed, and rich in all-natural vitamins and fatty acids. It works as a natural eyelash growth enhancer, conditioner, hot oil treatment, moisturizer, and mask to boost beautiful hair — without the harsh chemicals! The product is also hexane-free.
---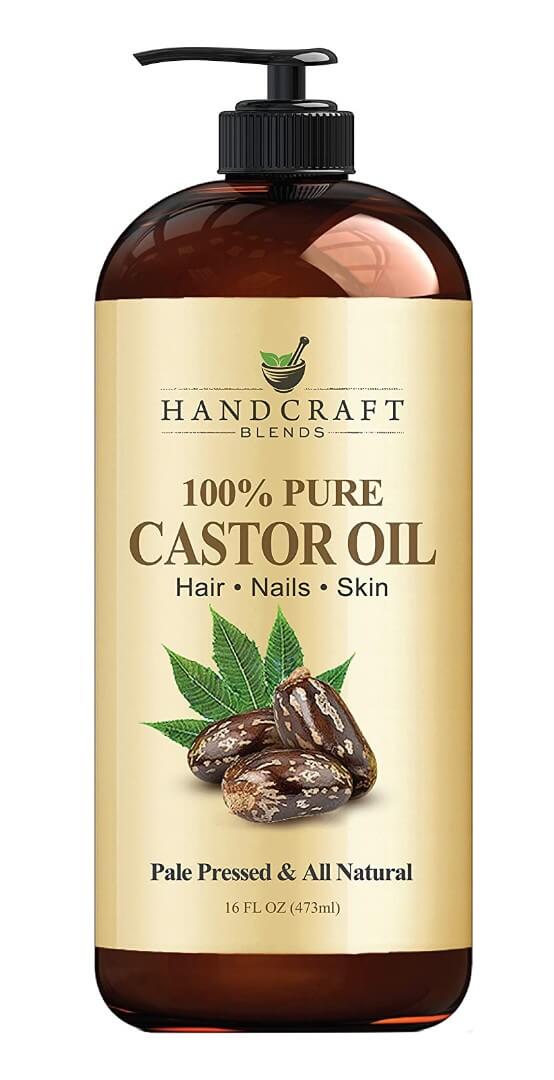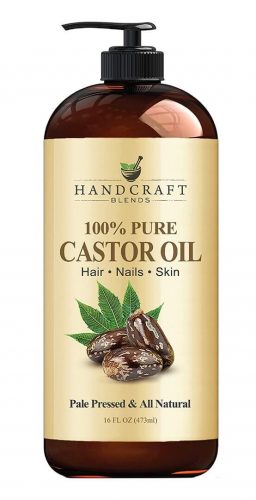 Handcraft Pure Castor Oil 100% Pure and Natural
Another great alternative to pure castor oil comes from Handcraft Blends Store. Natural and jammed-packed with great nutrients, it promotes lashes growth too, creating a naturally full lash line. Apply it to your hair to preserve the moisture in the shaft, and massage it on the scalp to boost blood circulation, helping hair grow. Highly viscous, this oil penetrates deeply, providing fatty acids, antioxidants, and proteins for natural hair growth.
---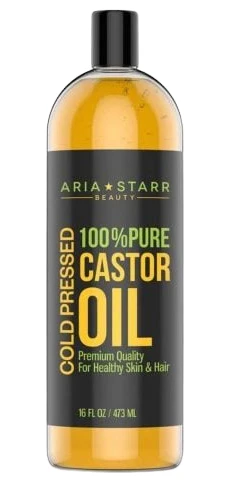 Aria Starr Castor Oil Cold Pressed
For this castor oil, the seeds were extracted by cold press to preserve the purest grade's botanical actives, being also hexane-free. Apply it to your strands to get detangled and soft hair — no more dry and brittle ends. And to get rid of dry scalp and dandruff, use it on your scalp every time before washing your hair.
---