Even if it sounds basic, there are a few mistakes women make when washing their hair that often lead to breakage. Maybe you want to keep it quick, but taking extra time to cleanse your hair will definitely pay in the long run. Don't worry. Here you'll find the whole checklist on how to wash thinning hair to start on your path to thicker and robust hair.
Don't use hot water
First upfront, never use hot water. It's relaxing, and all, but may also be harmful to your hair. It just makes sense — hot water opens the pores, making the hair follicles brittle, causing hair to break and fall.
What to do? Wash your hair with lukewarm water, and after that, with cold water to seal the hair follicles.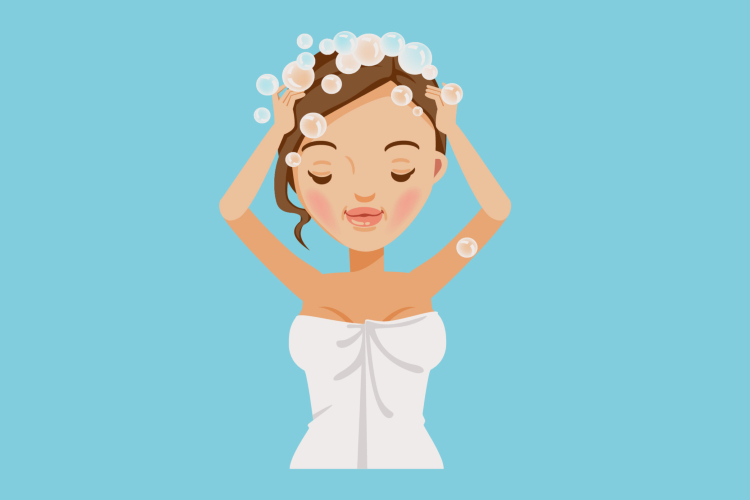 Don't scratch your scalp
Whenever you apply shampoo, masks, or you have an itchy scalp, always use your fingertips to massage it gently. The reason is simple. When you scratch the scalp repeatedly, the skin and hair follicles might get damaged, resulting in temporary hair loss, dandruff, and scabbing. Besides being relaxing and gentle, scalp massages can also help create an ideal environment for hair growth as they stimulate the hair's follicles and blood circulation within the scalp.
Use shampoo just for your scalp
Use shampoo on your scalp, and let your conditioner and mask for the ends. Shampoo dries out ends because it is not as nutritive as conditioners and usually contains SLSs and ingredients that might weaken its structure.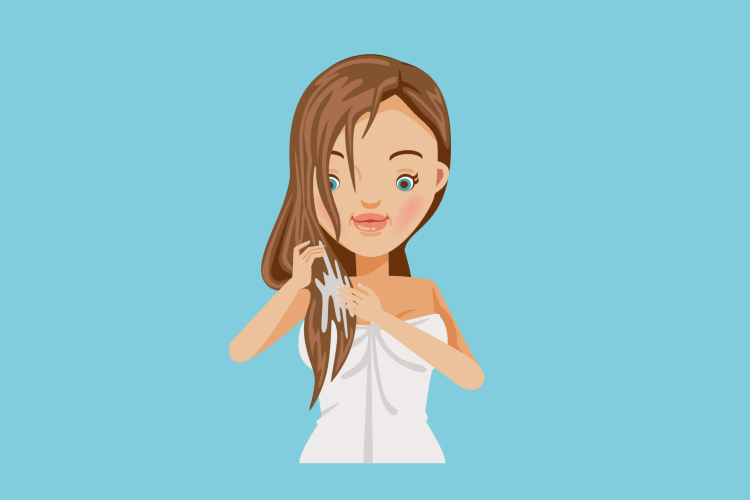 How to apply conditioner
Hair must be damp when applying conditioner, so before that, squeeze out the water. If you don't do so, the excess water stops the conditioner from staying on, hydrating it less, and making it prone to break when you comb it. Leave the conditioner on for up to 5 minutes while you wash your body, then rinse thoroughly with warm luke water.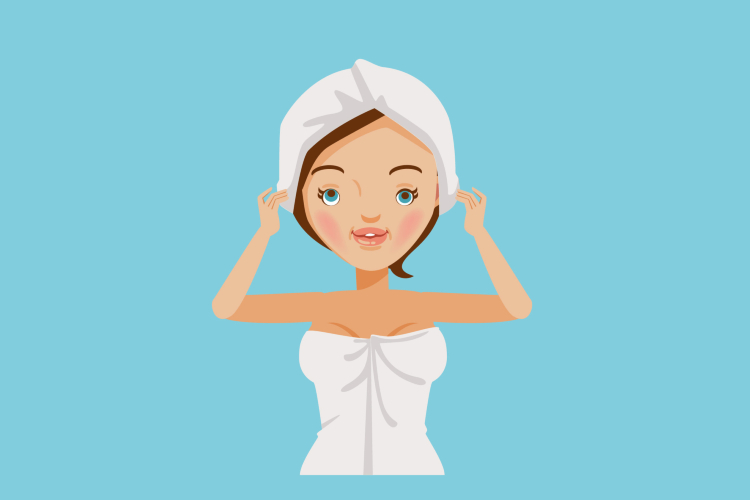 When and how to apply hair-masks?
Always use hair masks to clean and towel-dried hair — once per week will do. To optimize the mask's effect, cover your head with a hot towel, and leave it on for 20 minutes. Before rinsing it out, comb through your hair once with the mask to ensure you distribute it evenly throughout the hair. This way, you avoid tangling and breaking your hair.
Rinse well
It's essential not to overlook rinsing. Instead, take a few minutes to remove any shampoo & conditioner out of your hair to avoid post-shower build of the products. If you leave any product residues, these can seriously damage the hair follicles and scalp, leading to hair breakage.
Use cold water
Once you've done washing your hair, rinse it with cold water. In this way, you close the hair pores, which helps seal in the moisture from your conditioner & mask, making it stronger and less prone to break.
Don't overwash your hair
It's crucial not to wash your hair more than is necessary, as it dries out the scalp by stripping the oils. Not the same rule applies to everyone; it depends on the hair type and lifestyle. It's OK to wash your hair twice per week. However, if you have excess sebum and prefer to wash it daily, use a shampoo for frequent use, which has more natural ingredients.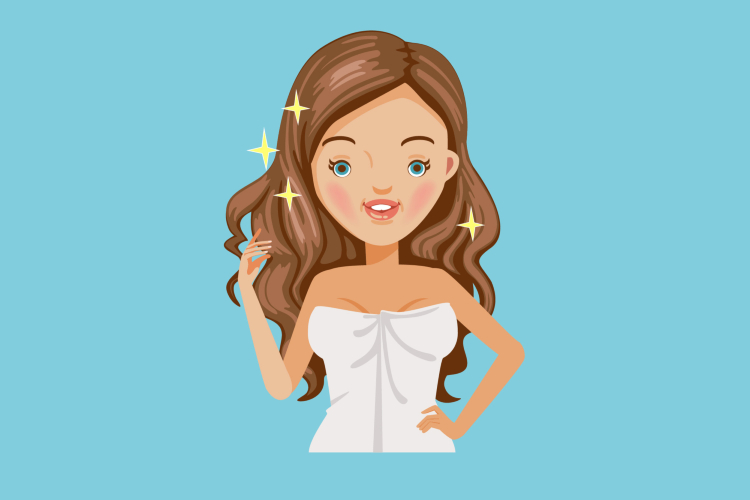 Last thing!
When hair is wet becomes very fragile and is more prone to breakage. Let your hair dry for 10-15 minutes before combing it. You can gently run your fingers through it before to make it easier but never comb soaking wet hair! That should be all. Now all you have to do is to enjoy your super clean and healthy hair!