Since you're here you're no stranger to dihydrotestosterone (DHT), a huge culprit in androgenic alopecia, aka genetic hair loss. Apart from nutritional deficiency, this hormone seems to be the next most common hair growth hindrance that makes hair thin and fragile. Hence, purchasing one of these DHT-blocking shampoos could be your ticket to fuller and thicker hair.
What is DHT?
DHT is an androgen hormone that binds to your scalp receptors and is thought to cause hair follicles to miniaturize, leading to thinning hair. It's the testosterone that converts to DHT by the 5-alpha-reductase enzyme held in the oil glands of follicles. Thus, most DHT blockers work by inhibiting the conversion of testosterone into DHT. Saw palmetto, beta-sitosterol, rosemary oil, pumpkin seed oil, red clover — they all act as DHT-blockers.
The best DHT-blocking shampoos
Now that you know what you're looking for, scroll on for the best DHT-blocking shampoos that have double duty to protect and nourish your hair.
---
GroMD Hair Growth Shampoo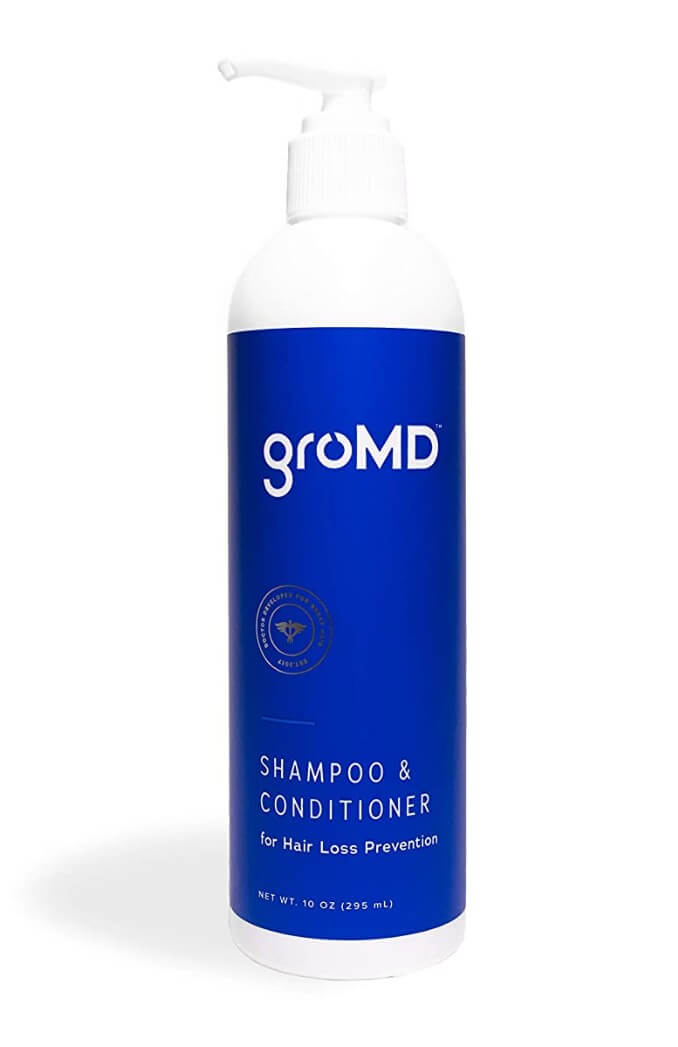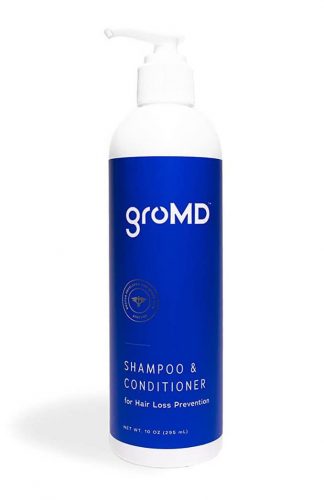 GroMD's winner-product reduces hair loss with a proprietary blend of DHT blockers, including caffeine, biotin, tea tree oil, and Capixyl — a breakthrough formula that inhibits DHT while increasing hair follicles' size for better hair vitality. In addition, the formula packs niacin, and argan oil to nourish and hydrate, making this one of the best DHT-blocking shampoos out there.
---
Hair Restoration Laboratories' Shampoo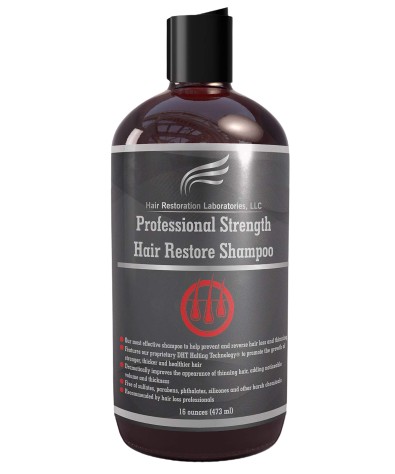 Hair Restoration Laboratories' Shampoo stimulates your hair with a cocktail of DHT-blockers including keto, caffeine, pygeum bark extract, pumpkin seed oil, and cayenne fruit. Biotin, saw palmetto, and green tea are just more reasons to try it out.
---
Hairgenics Pronexa Shampoo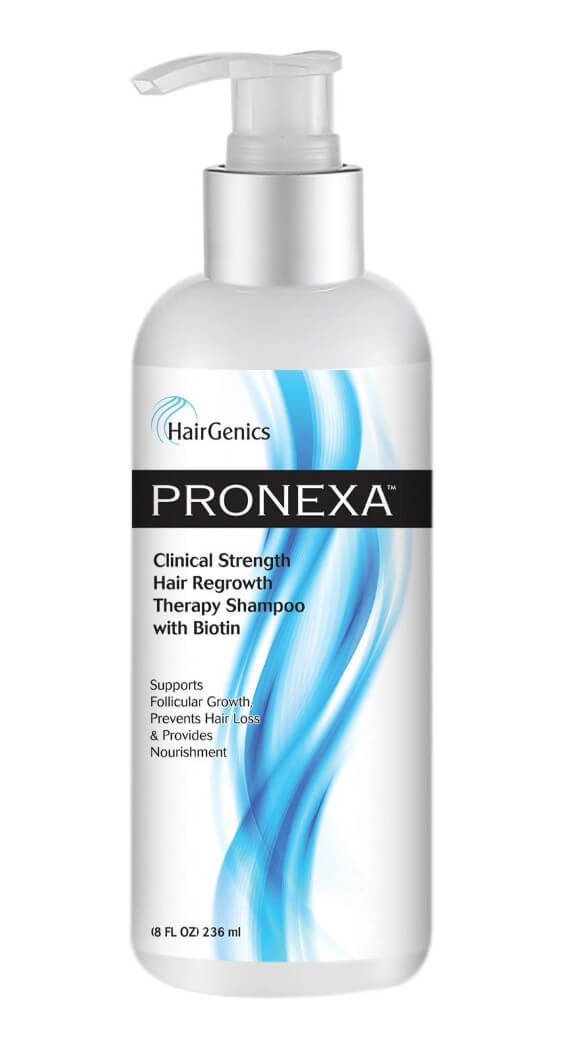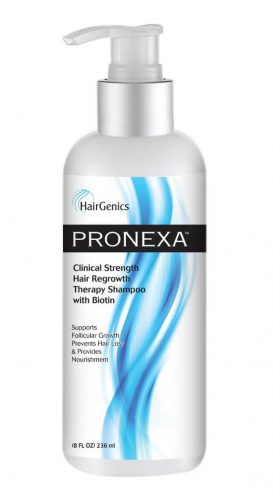 Hairgenics Pronexa contains vitamins such as biotin, vitamin B5, and collagen peptides to create an essential source of nutrients for your hair so it grows healthy. Not only that, but it also offsets DHT damage thanks to saw palmetto, strengthening hair while minimizing breakage.
---
Veta Hair Stimulating Shampoo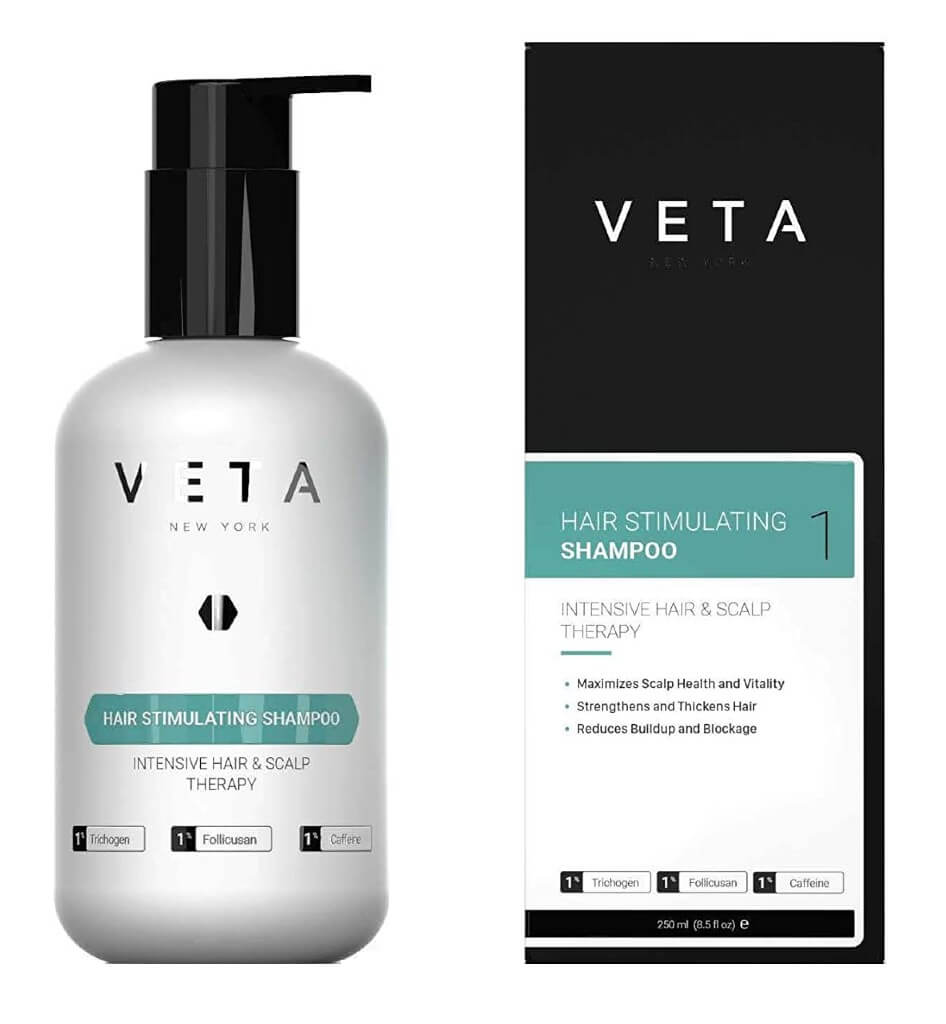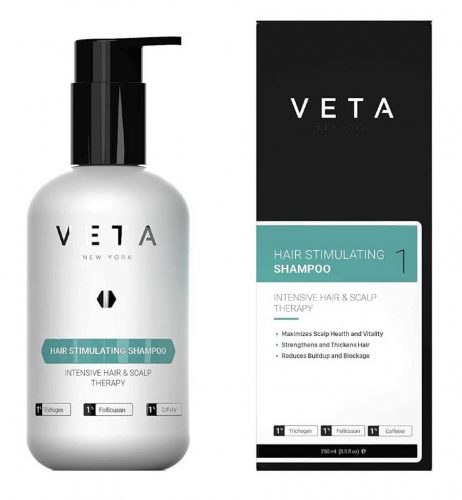 Or, you can restore your hair thickness, density, and volume with Veta Hair Stimulating Shampoo. It's got a bit of everything, from moisturizing essential oils and DHT-inhibiting saw palmetto, to a milk-based bioactive and a zinc complex to revitalize the scalp and reverse thinning hair.
---
WOW Coconut Milk Shampoo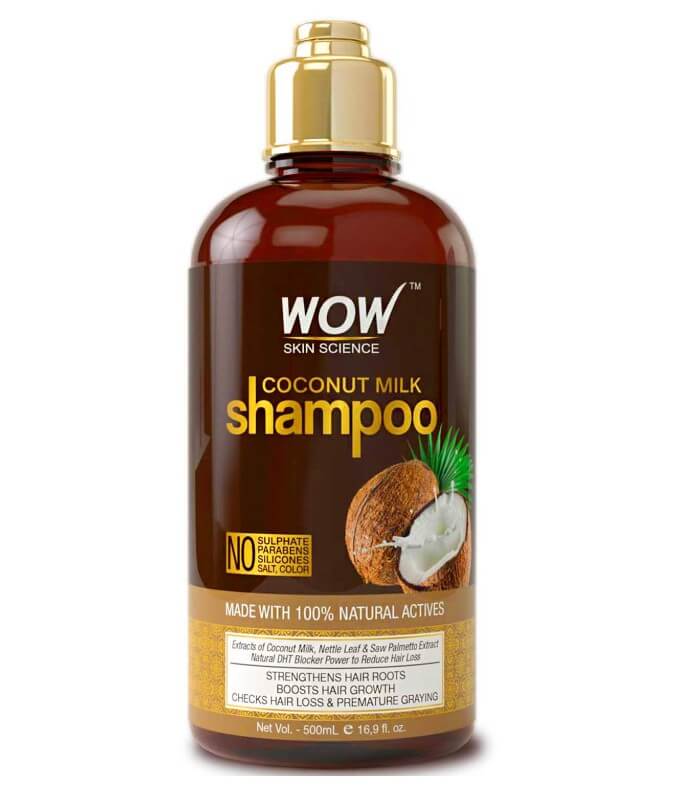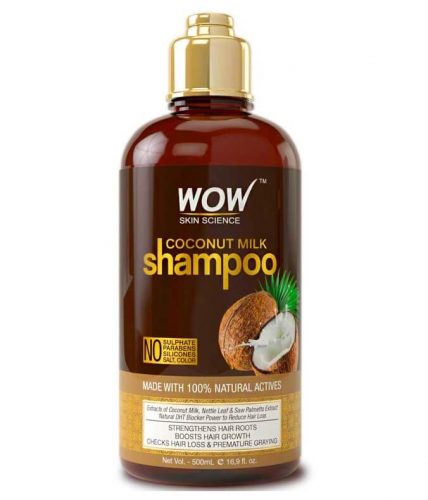 If you fancy natural formulas, reach for WOW Coconut Milk Shampoo. Enriched with extracts of saw palmetto and nettle leaf, it works to reduce follicles damage and promote healthy hair. The antioxidants it feeds the scalp with create a better environment for hair growth since they have soothing and anti-inflammatory benefits. And everything is packed in a cruelty-free, clean, and vegan product ready to get you thicker strands.
---
Root Recovery Shampoo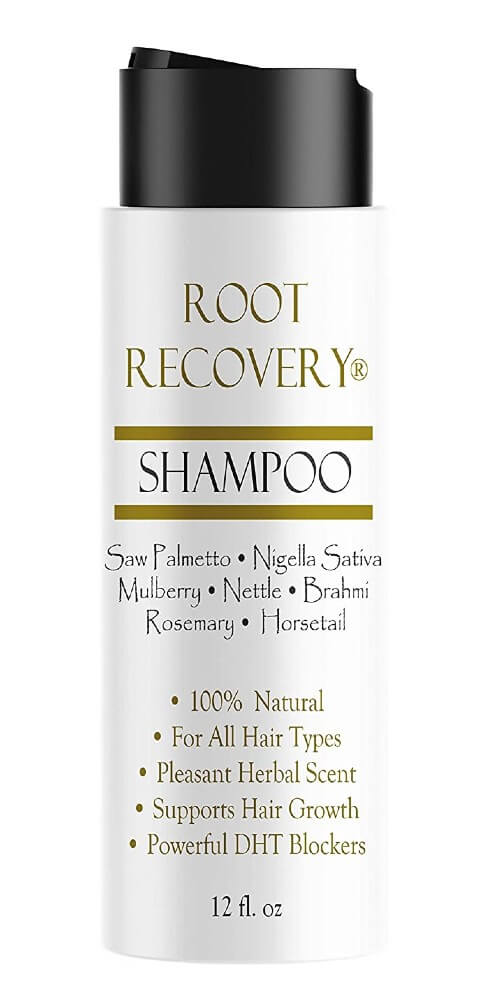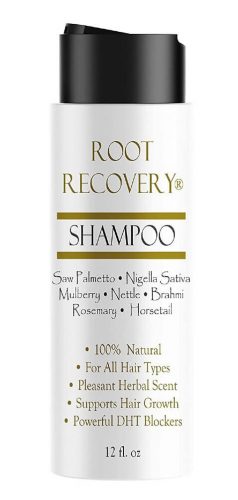 Root Recovery infuses your scalp with powerful DHT blockers and refreshing actives to help reduce excessive shedding. All thanks to an exclusive blend of organic botanical extracts, including saw palmetto, thyme, peppermint, rosemary, lavender, eucalyptus, and tea tree. Moreover, it's not formulated with water but aloe vera leaf juice as a base for a burst of hydration, and it's free of parabens, sulfates, and gluten.
---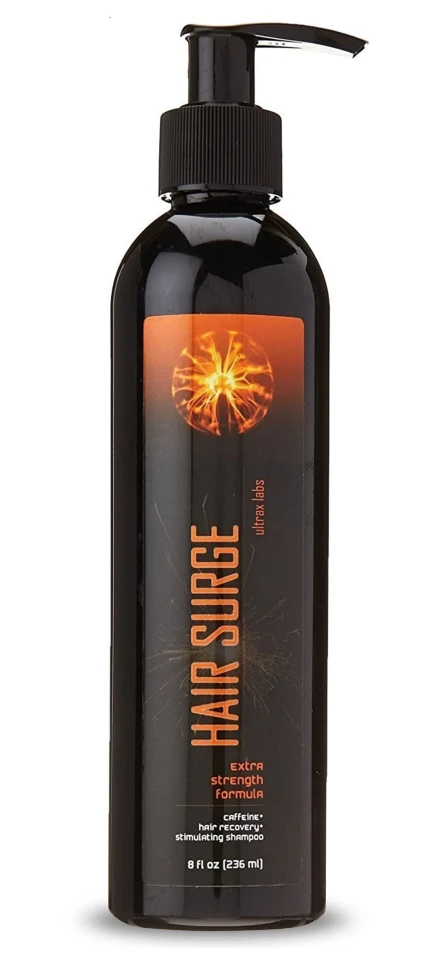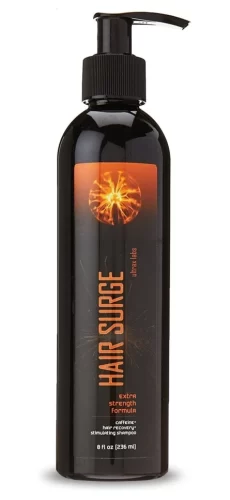 Editor's Choice: Ultrax Labs Hair Surge Shampoo
Ultrax Labs created a best-seller shampoo used in uppermost hair salons for years. It not only provides essential nutrients to nourish thinning hair, but it contains potent caffeine compounds integrated with essential oils known to stimulate hair growth.