When you have a thirsty scalp, the need to avoid drying ingredients became a priority, no room for negotiations here. Yet, this can be challenging if you're using conventional shampoos, as so many are filled with possible irritants and drying elements — sulfates being the main culprits. This is where the best natural shampoos for dry scalp come in. They not only lack harsh chemicals that can dry out the skin but use natural compounds that are more gentle, don't irritate, and are great moisturizers. There are lots of plant extracts and oils that work wonder to reduce dandruff and relieve dry scalp, and the shampoos fautered here are packed with the best of them.
The benefits of using natural shampoos for dandruff
Do you need more reasons to replace your conventional shampoo with an organic, natural one formulated for dandruff and dry scalp? Here we go:
Non-allergenic
Natural shampoos contain pure ingredients that contribute to the hypoallergenic composition. This makes the products suitable for all scalp types — from sensitive, dehydrated to allergy-prone.
Natural moisturizers
The lack of moisture often leads to dry scalp, dandruff and irritations. Fortunetely, most natural shampoos are excellent moisturizers since the Mother Nature blessed us with an amalgan of hydrating botanical extracts and oils that work to boost moisture levels and nourish the scalp.
Strengthens hair
By using natural shampoos, you eliminate the presence of harsh chemicals that may hinder the hair growth process. Besides, tea tree oil, coconut oil, argan oil and grapefruit extract, among others, that are often included in natural shampoos for dry scalp thanks to their moisturizing and antibacterial powers, are also known to benefit hair growth.
Retains hair color longer
Most commercial shampoos contain sulfates, a harmful chemical ingredient that strips hair color. As natural shampoo opts for organic ingredients, they are sulfate-free. This means they perform better at cleansing the hair without stripping away its natural color.
What's the best natural shampoo for dandruff and dry scalp?
For the best results, look for shampoos infused with hydrating ingredients coupled with anti-fungal and antibacterial agents, like salicylic acid, tea tree oil, and coconut oil. As dandruff is often related to scalp yeast infections and dryness, you have to use a shampoo that works to slow down the growth of infections as well as provid hydration.
Now scroll on to find the best natural shampoos for dry scalp and dandruff.
---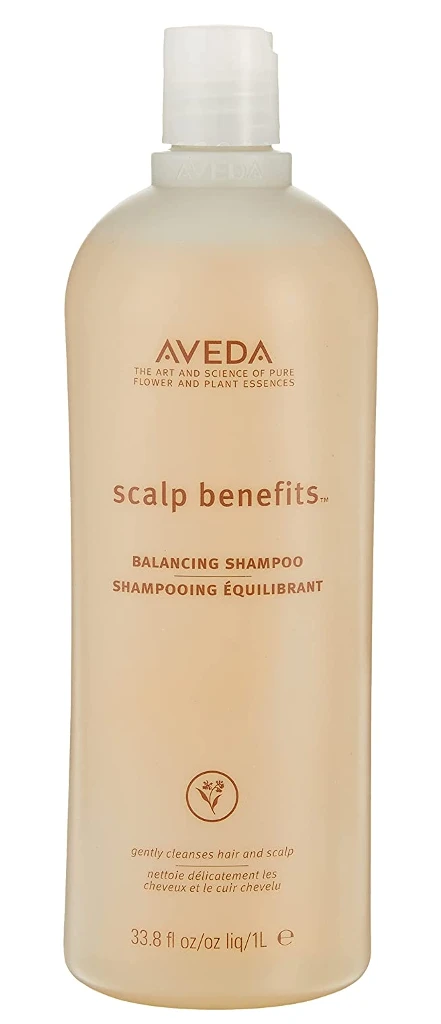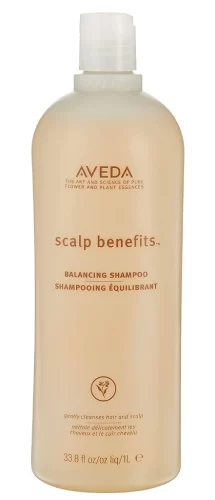 Aveda Scalp Benefits Balancing Shampo
Aveda formulates its products with no less than 90% naturally-derived ingredients and is commited to sustainable products using 100% recycled packaging. And this shampoo is no exception. It's made with a generous blend of soothing and purifying ingredients including burdock root, echinacea, and sage to revitalize dry, flaky scalp as well as balance the pH levels for the best-in-class results. More than that, it doesn't strip hair of natural moisture and smells beautiful. Simply put, it has all it takes to be one of the best natural shampoos for dandruff and dry scalp. Though it's a bit pricier, it's worth it.
---
100% Pure Burdock and Neem Healthy Scalp Shampoo
Believe me when I say this shampoo is great at cleansing the scalp and reliving dryness. Not only it's 100% natural, but it comes with a whole host of ingredients to purify, soften and hydrate, including aloe vera, panhenol, coconut oil, green tea and neem. If you're not familiar with the latter, neem is a kick-ass moisturizer rich vitamin E and fatty acids that delivers a burst of hyration to your dry scalp. Yet, the best part is about to come: the shampoo is also enriched with burdock, a strong antibacterial and anti-fungal agent that fights dandruff and help with irritations.
---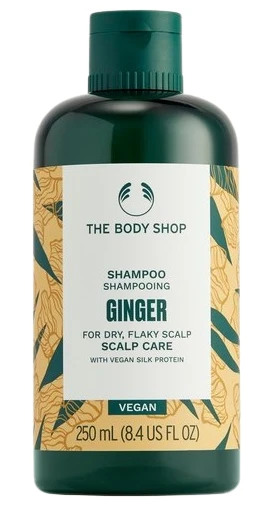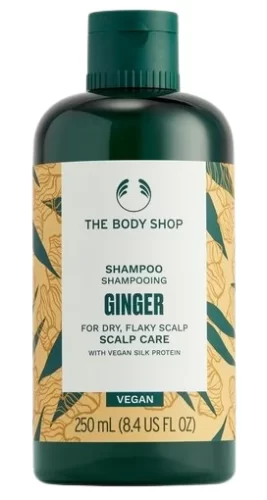 The Body Shop Ginger Scalp Care Shampoo
The new version of the Ginger Scalp Care Shampoo by The Body Shop is now vegan and made with 90% natural ingredients, ready to make your scalp feeling revitalized and rebalanced. It's one of the best natural shampoos for dandruff because it contains birch bark extract to exfoliate and prevent bacterial infections, plus ginger oil to soothes dryness and itchiness. Credit the addition of panthenol which locks in moisture for softer and healthier scalp.
---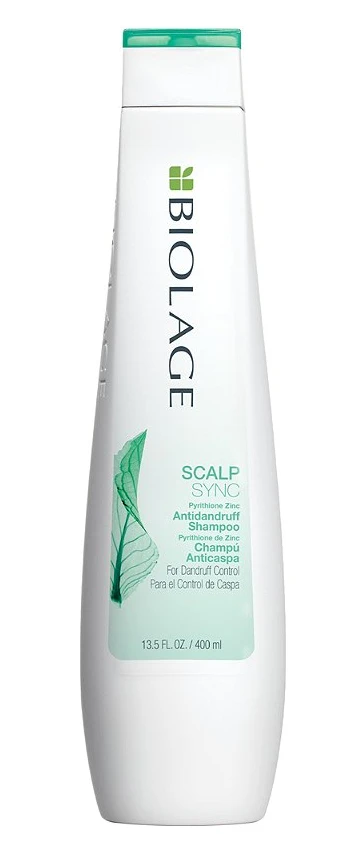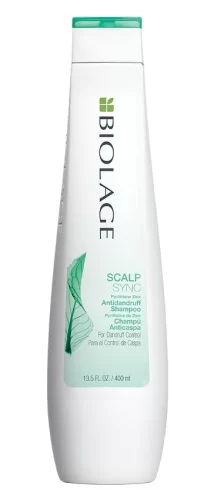 Biolage Scalpsync Anti-Dandruff Shampoo
This shampoo was built around the anti-bacterial and calming properties offered by the mint leaf, great for targeting dandruff and provide a cooling effect to itchy scalps. Even more, it contains pyrithione zinc to hinder yeast growth and purify the scalp, preventing dandruff and flakiness before they break out. Other than that, it lathers up well, leaves hair soft and easy to brush, and it smells phenomenally fresh. P.S: For the best results, follow up with the Biolage conditioner.
---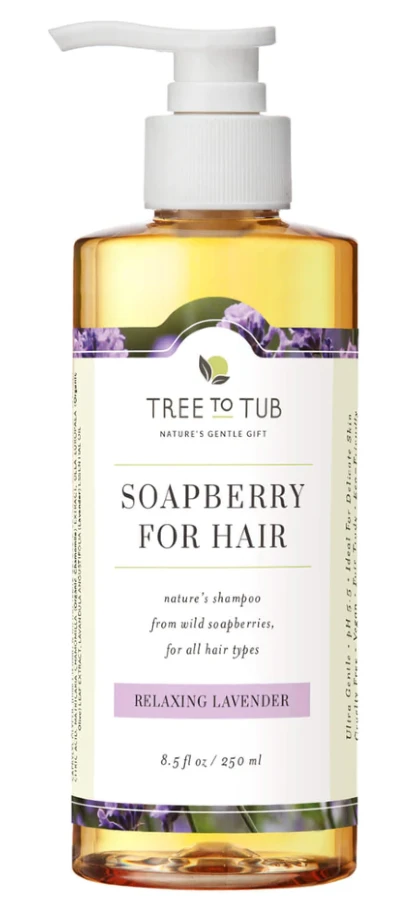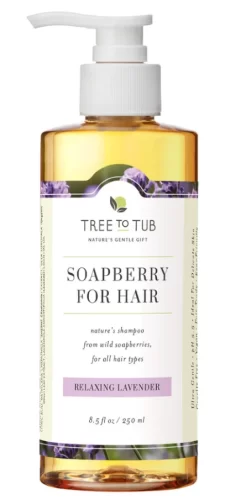 Tree to Tub Deep Hydrating Shampoo for Dry Scalp
The Tree to Tub's shampoo provides shiny hair and a delicate scent with an equally moisturized scalp. It loads organic lavender oil for lather combined with coconut to maintain the much-needed pH level of 5.5. Besides, the addition of aloe vera, argan oil, olive, and chamomile helps fight off dandruff and relieve dryness, leaving hair feeling velvety smooth. And if you're worried about strong fragrance residues, you will love the wild and pure scent of this natural shampoo.
---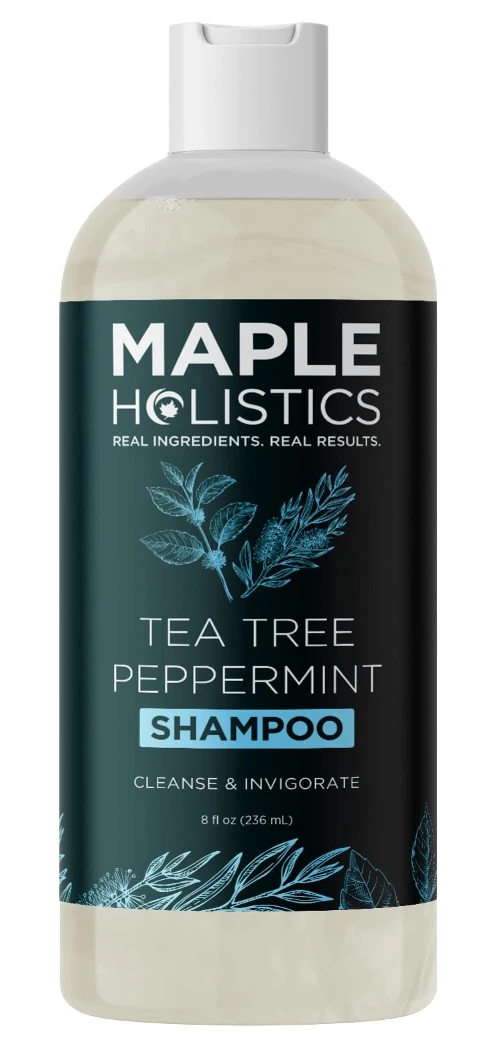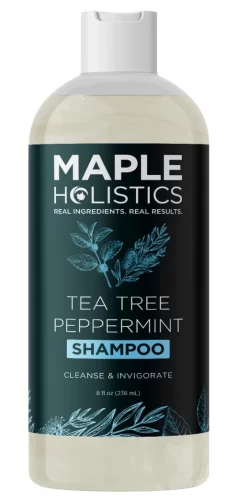 Maple Holistics Tea Tree Peppermint Shampoo
Tea tree oil is your hair's BFF when it comes to dandruff as it boasts anti-fungal, anti-bacterial, and anti-inflammatory properties, all great to fight flakiness and sooth itchy scalp. Well, as one of the best natural shampoos for dry scalp, Maple Holistics packs tea tree oil with peppermint and betaine to deep cleanse impurities and leftovers while revitalizing, purifying and hydrating the scalp.
---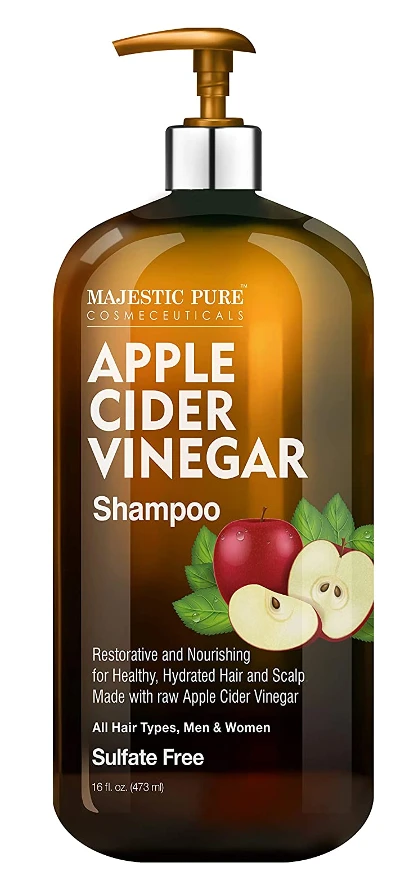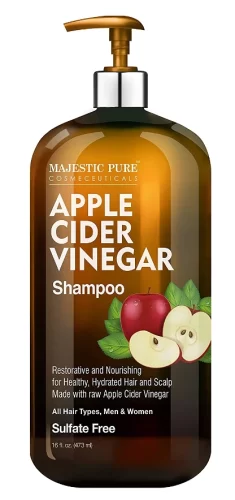 Majestic Pure Apple Cider Vinegar Shampoo
The MVP in this natural shampoo is apple cider vinegar, praised for its anti-fungal and antibacterial benefits that helps reduce dandruff by rebalancing the scalp's natural pH levels and eliminating the growth of fungi. Bonus points for the hydrating shea butter and coconut and avocado oils that work hard to keep hair and scalp moisturized.