Since it has antimicrobial, antibacterial, and anti-inflammatory properties, tea tree oil is one of the most sought-after actives in skincare and haircare products. Although most people know it as an acne-fighter, tea tree oil is also a great hair- and scalp-clearing ingredient. Briefly, its magic stays in its ability to eliminate the buildup of chemicals and dead skin cells. For this reason, tea tree oil shampoos are one of the best to relieve scalp inflammations, such as redness, itching, and dandruff.
The best tea tree oil shampoos
With this in mind, we've rounded up the best tea tree oil shampoos to clear your scalp and refresh your hair.
---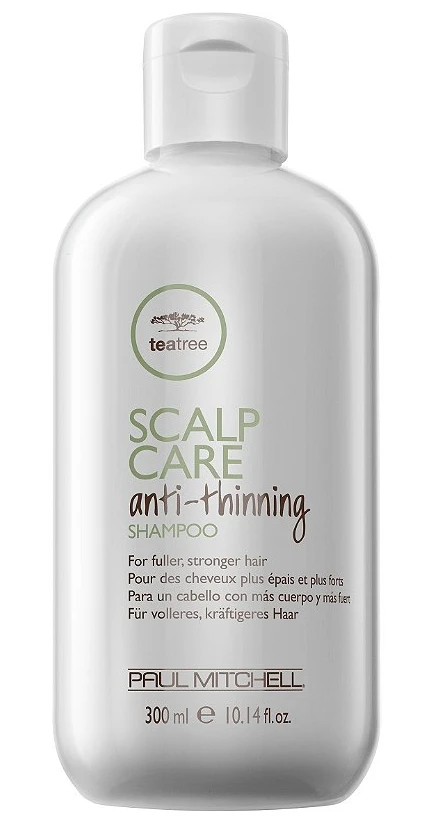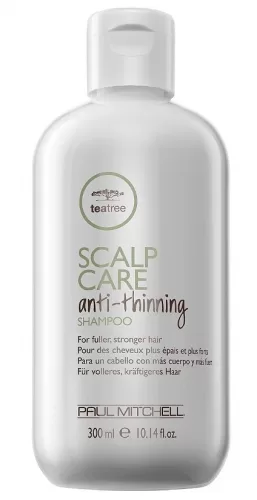 Paul Mitchell Tea Tree Scalp Care Anti-Thinning Shampoo
This one has everything you could expect from a scalp stimulating product. Let's start with their exclusive Regeniplex complex made with a blend of Kakadu plum, pea peptides, clover flower, turmeric, and ginseng. It offers anti-inflammatory, antioxidants, and nourishing properties that soothe the scalp and protect hair follicles. On top of this complex stays tea tree oil, which adds even more relieving effects, just perfect for fragile and thinning hair. More ingredients include natural botanicals and fatty acids derived from coconut oil.
---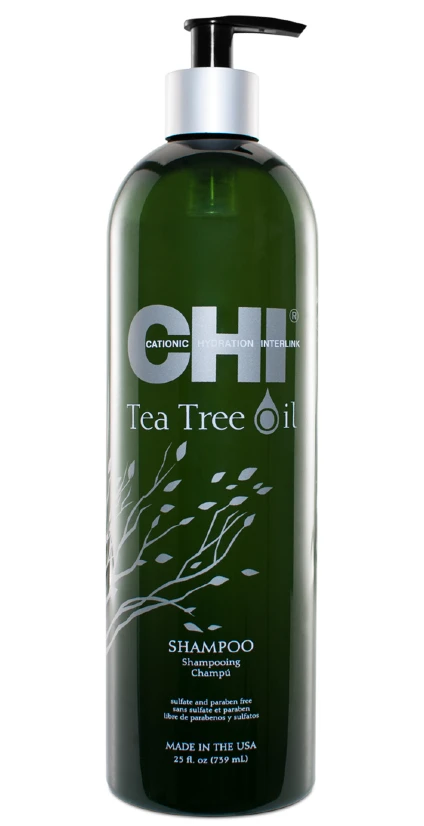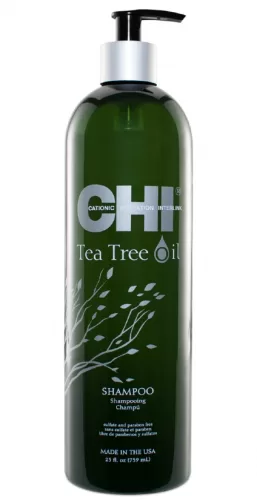 CHI Tea Tree Oil Shampoo
If scalp itchiness and flakiness don't let you enjoy denser hair, pick this shampoo containing tea tree and peppermint oils. An itchy scalp is often a signal of inflammation, which could be a matter of clogged follicles by a build up of dead skin cells and impurities. This shampoo uses tea tree oil and glycolic acid, which are great at clearing leftovers and unclogging pores, relieving scalp inflammations. Besides, peppermint oil increases scalp blood flow, allowing more oxygen and nutrients to reach hair follicles, thus boosting the growth process.
---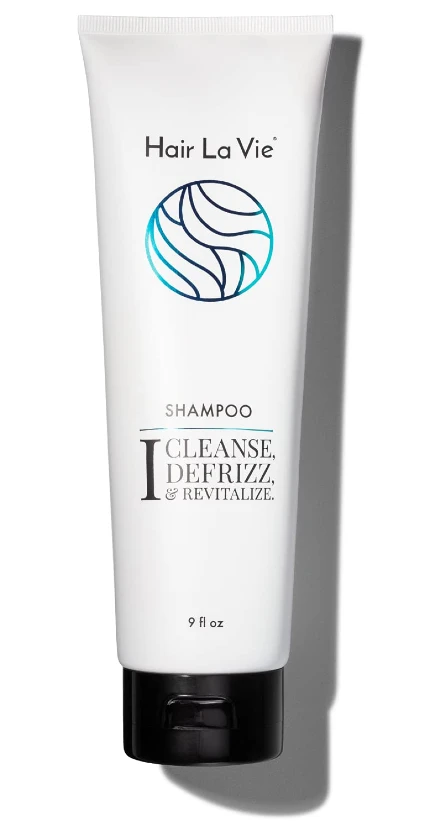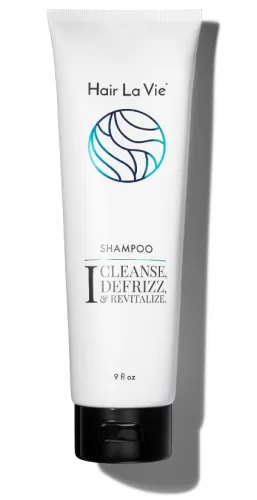 Hair La Vie Shampoo for Hair Growth
For damaged and weak hair, reach for Hair La Vie Shampoo with tea tree and peppermint oils, keratin, and saw palmetto. You already know how good the first two are at clearing the scalp and increasing hair follicles' vitality, but what about the last ones? Well, saw palmetto is a natural DHT blocker that works by inhibiting the conversion of testosterone to DHT, the hormone known to cause androgenic alopecia. Next, keratin is a type of protein needed to fortify the strands and plays an important role in the hair regeneration process. All these, in addition to other 19 naturally-derived oils, extracts, and vitamins, work to maintain hair thickness and reduce the chances of breakage.
---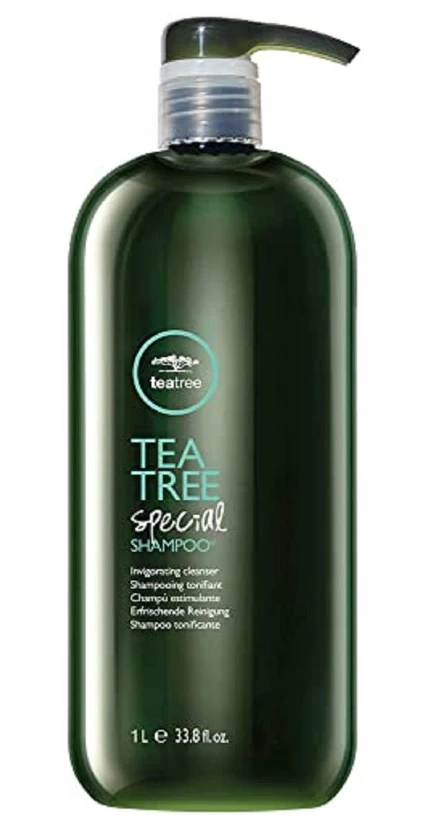 Paul Mitchel Tea Tree Special Shampoo
Paul Mitchel Tea Tree Special Shampoo is made with Tingle Complex — a blend of tea tree, peppermint, and lavender oils to soothe scalp inflammations and increase blood flow. This potent formula not only invigorates but restores hair virality while working to relieve dry, itchy scalp. It's a best-seller for a reason.
---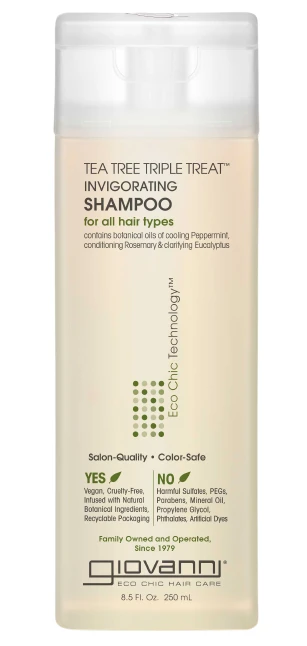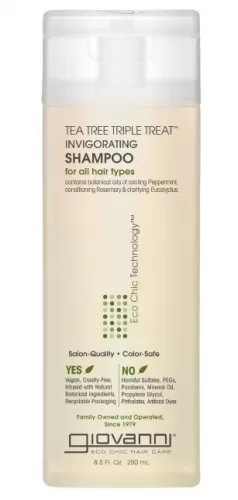 Giovanni Tea Tree Triple Treat Invigorating Shampoo
Here's another shampoo that aids in boosting scalp circulation, helped by a blend of peppermint, eucalyptus, and tea tree oils. Increased blow flow in the scalp means more nourished and healthier hair. Besides, the shampoo packs rosemary leaf extract, known to have antioxidant and anti-inflammatory effects on the scalp. On top of everything, the addition of aloe vera and sage intensify shine, making your hair look and feel in its best shape.
---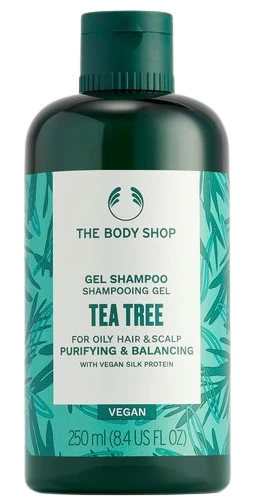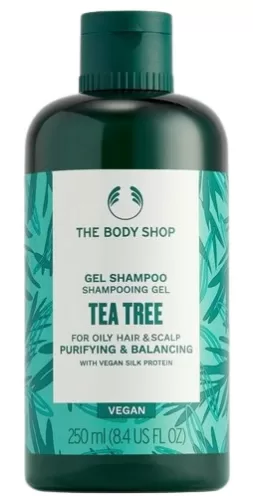 The Body Shop Tea Tree Purifying & Balancing Shampoo
If you fancy natural formulas, reach for The Body Shop Purifying Shampoo, made with 93% ingredients of natural origin. Since it's powered by tea tree oil and salicylic acid (known to help unclog pores) the shampoo does wonder at purifying and balancing oily scalp. Plus, it also contains glycerin, peptide, and vitamin E to nourish the scalp and counteract the drying effects of salicylic acid. And since you cherish nature, you should know that the shampoo comes in bottles made with 100% recycled plastic.
---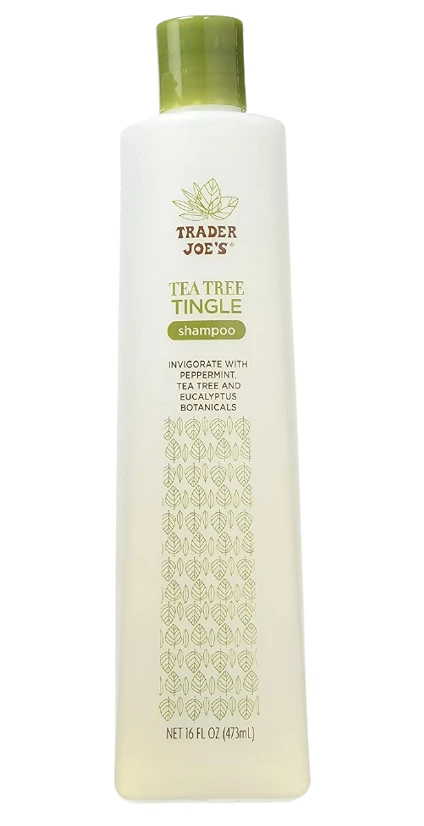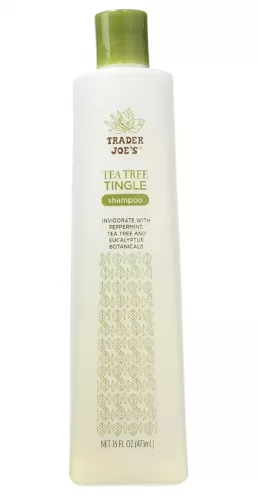 Trader Joe's Tea Tree Tingle Shampoo
Infused with many hair-loving ingredients, Trader Joe's Tingle Shampoo works to cleanse and moisturize hair while alleviating dry scalp. Tea tree, peppermint, eucalyptus, rosemary oils nourish and refresh, soybean proteins and vitamin E strengthen, while chamomile and lavender soothe the scalp. Free of SLSs and made with certified organic botanical ingredients, you can't ask for more at this price tag.
---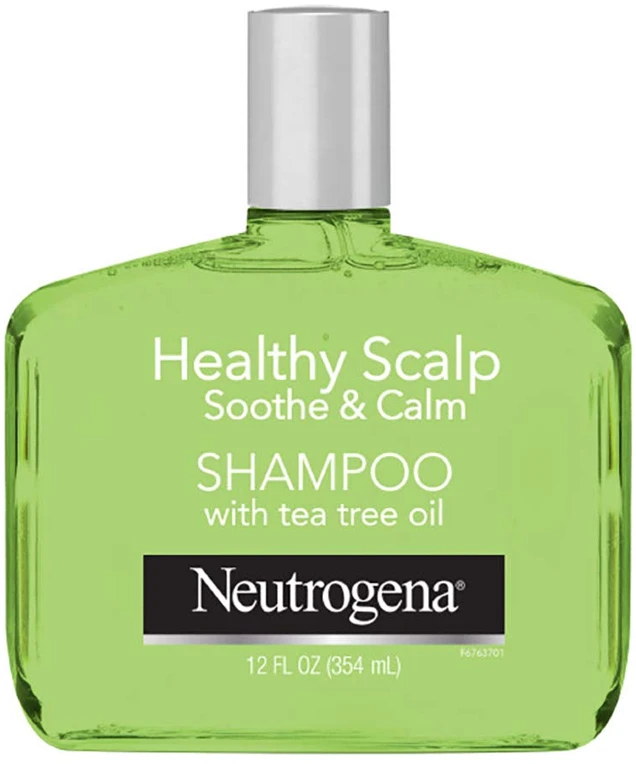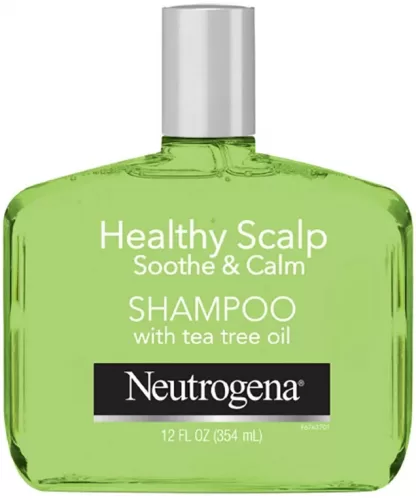 Neutrogena Healthy Scalp Shampoo
Neutrogena Healthy Scalp Shampoo does more than just cleansing. It revives the hair and relieves the scalp thanks to its formula rich in tea tree oil. More than that, it's a gentle shampoo that lacks any parabens, SLSs, and phthalates.