Hair shine is a desirable attribute to all women as well as an important indicator of hair health. But in the spotlight, that dense, glowing, and glorious hair all celebrities have is the image that makes everyone desire to have shiny hair. I feel y'all. Let your hair do the talking. If you simply can't stop dreaming of having such glimmering hair, yet it seems impossible or out of your budget, let me introduce you to the best remedies, hacks, and products that'll astonish you! And your hair!
What you need to know if you want shinier hair
We all want hair that reflects light and shines as much that could blind someone, but only a few know what's behind the whole process of enhancing hair's luminosity. Even the particular structure of the hair's surface, composed of overlapping scales, has a significant influence on how your hair interacts with light. Also, the amount of pigmentation that your hair contains marks how well the light will reflect on it. Thus, maintaining a healthy hair structure, which will mirror the light, requires good decisions and a bit of effort. Besides knowing what products and remedies to use, it's just as important to understand why your hair losses shine and what you must avoid to prevent that from happening.
Why hair losses shine
UV rays, vitamin deficiencies, hard water, stress, and incorrect hair care make the hair lose its shine and look dull. Do I need to repeat? Only healthy hair with smooth outer cuticles reflects light.
As ever, in addition to what you have to do, there's what you have to stop doing. Parabens, phthalates, PEGs, SLSs, dimethicone, and alcohol are the most common enemies in our hair care products that can affect the hair's health and quality. Always stay away from these damaging ingredients.
Swordfish or other high-mercury level seafood (like mackerel and some tuna) may also damage the hair's health. Finally, excess sugar, starchy refined grains, and alcohol may cause hair to be thin, lose its nutrients, and lead to brittle hair. Read on to learn how to counteract those glossiness sappers and boost your hair's shininess.
Is it possible to make your hair shinier?
When we think about shiny hair, all these perfect pics with celebs from all over the internet come into our minds. And it makes us wonder: Is that shine real shine? Or they're just products? The truth is somewhere in the middle. From various tricks and hacks to avoiding certain ingredients or foods and using key products, shiny hair is the result of a combination of actions. In the end, it's the light reflection to which hair owes its deep shine. So yes, it's possible to make your hair shinier, considering you use the right products and techniques. Curious what is it all about? In this article, we've covered the best tips, natural remedies, and products to help you get hair that shines bright like a diamond.
How to get shiny hair overnight
Tips and tricks have always been our lifesavers — they don't take time and are super-handy. When it's about hair, these are the hacks that I bet on giving you that shininess you always dreamt of.
1. Minimize heat styling
Since heat styling can wear away the hair's cuticles, it becomes more prone to breakage, dry, and frizzy, losing its shine. Besides sparsing the heating tools, also opt for quality products crafted with materials like ceramic or tourmaline. You also want ones that offer control upon heat and cooling settings, various heat levels, and ions. Most probably, the blow-dryer is the one that you use more frequently. I bet you'll find the perfect hair dryer for the times you want a bouncy blowout or super-straight hair without affecting its health or shine.
2. Use a heat-protectant
Heat protectants add a barrier between the styling tools and your hair, sealing in moisture and fending off frizz. They also work to smooth the cuticle, making your hair look glossy and feel soft.
High-quality heat protectant products contain humectant ingredients, which preserve moisture and block frizz. Some contain amino acids, like keratin, and natural extracts to provide antioxidants and seal the hair's cuticle. Thus, if you regularly blow-dry, flat iron, or curly your hair, always use a product to protect it from heat. Some tools go up to 450 degrees Fahrenheit, which is flaming hot, so by applying a heat protectant, you are literally forming a protective barrier between your hair and the heat. Otherwise, your hair can lose its luster and color intensity.
3. Slather on some oil
A nourishing oil will help lots at restoring your hair's radiance. Either you use it as a weekly treatment on the scalp and strands, or apply a few drops daily on the ends to intensify hydration and sheen, an oil does wonders! My to-go one is Moroccanoil treatment, discovered eight years ago and never went back. Most people love it because it adds shine, controls frizz, and leaves a marvelous scent.
4. Up your omega intake
Good news if you're a seafood lover. Omega-3 and omega-6 fatty acids are nutrients shown to improve hair health. That'll add shine to your hair from the inside out! You can eat up to 12 ounces (two average meals) a week from a variety of fish and shellfish lower in mercury. Shrimp, canned light tuna, salmon, pollock, and catfish are low-mercury fish. White tuna has more mercury than canned light tuna. So limit your intake of albacore tuna to once a week. If you don't enjoy eating seafood, consider fish oil capsules, they can bring the same benefits. Other omega-rich foods include avocados, tofu cheese, flaxseeds, and walnuts.
5. Give gloss treatment a try
Using a hair gloss will make its color appear more vibrant, reduce frizz, and split ends. Super-trendy, hair gloss is the hair stylist's secret of making the light reflect on hair and look incredibly shiny. You can think of a hair gloss as a sort of refresher treatment for your current color, helping enhance and revive the shade and strands. There are two ways to go about using a hair gloss. You can book an appointment with your hairstylist, or you use a hair gloss at home. If you don't have the time for salons, you can always use a hair gloss treatment at home.
6. Rinse with cold water
After washing your hair, finish with a blast of cold water. Even if it hasn't been proved that cold water seals the hair cuticle, locking in moisture and adding shine, one thing is for sure: hot water dries out the scalp and hair, leaving the strands brittle in time. Brittle hair can't glow, so to avoid drying your hair, rinse it with cold water.
Hair products to get shiny hair
A correct hair-care routine intended to keep the hair healthily qualifies as an essential factor for how intense your hair will shine. Obviously, all products must be adapted to your type of hair, and maybe some other concerns, so you can adjust it to your needs. Here are our top picks for a hair care routine that will boost your hair's shine and health.
---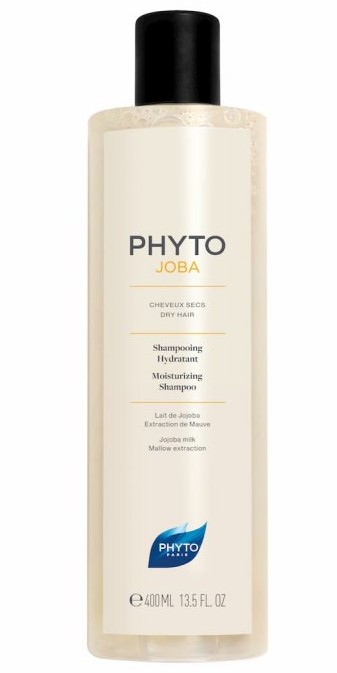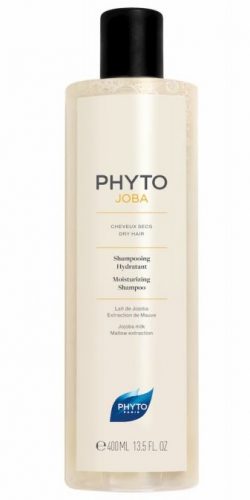 PHYTO Moisturizing Shampoo
Start with the PHYTO Phytojoba Moisturizing Shampoo. It's enriched with jojoba milk, mallow flowers, and hyaluronic acid, strengthening the hydrolipid film to limit water evaporation. A hydrated hair reflects light like nothing else.
---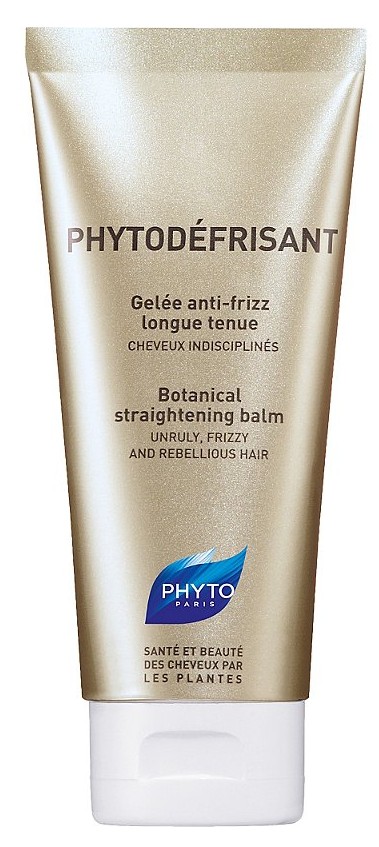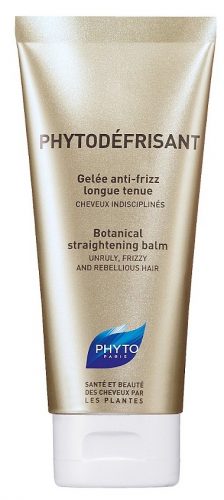 PHYTO Botanical Straightening Balm
Continue with this 99% botanical heat-activated hair balm that preps hair for a frizz-free, shiny, healthy, and beautiful blowout. Try out this award-winning product, formulated with plant mucilage, chamomile, horseradish, sage to strengthen the hair fiber, moisturize it, and bring it to its most sparkling state.
---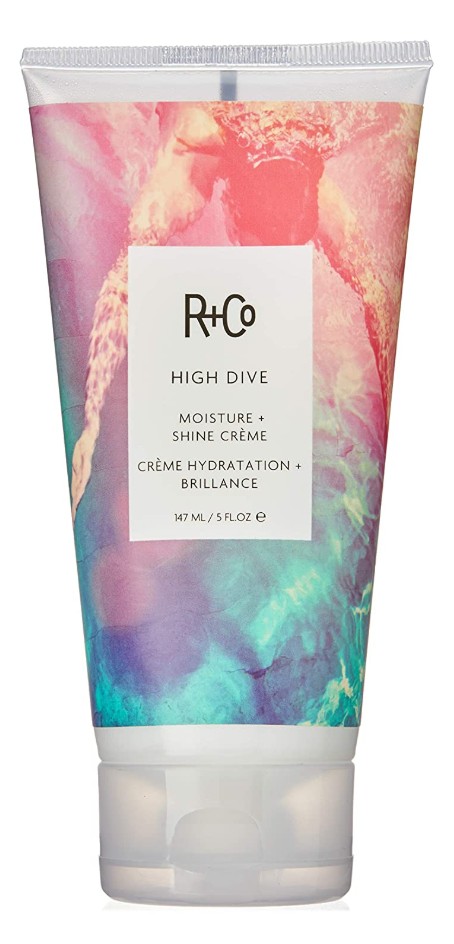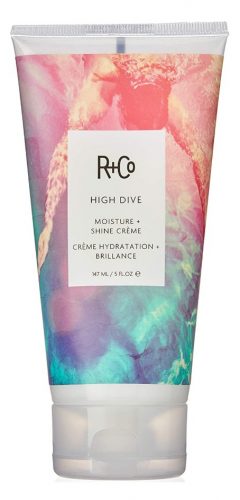 R+Co High Dive Moisture & Shine Crème
As an additional shine booster, we like this moisture cream by Phyto. Created to plunge into deep hydration and reflective shine and made to smooth and seal the hair, this cream can be used as a leave-in conditioner. Its key ingredients are Sodium PCA (a naturally-occurring humectant), sunflower seed extract, vitamins B5 and E.
---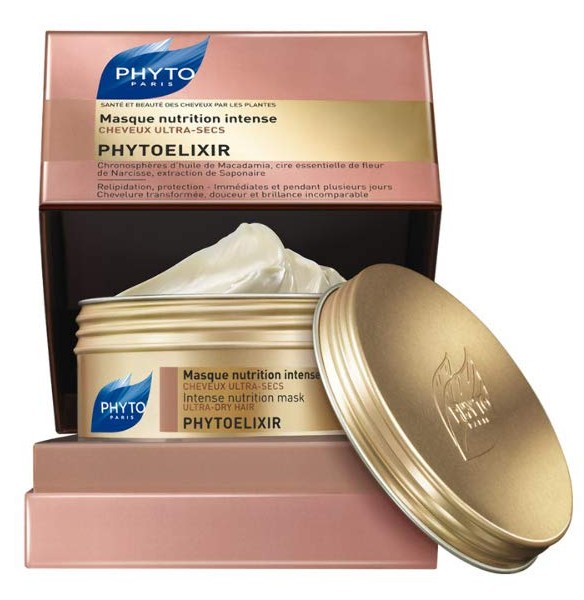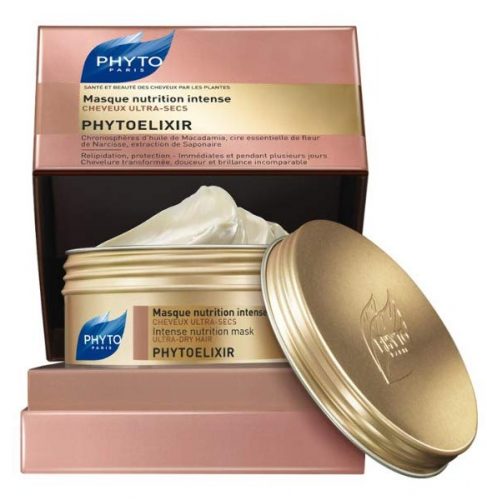 PHYTO Intense Nutrition Mask
To boost your hair's radiance and luminosity, try this super-rich mask that intensely nourishes hair, delivering extraordinary suppleness and shine. It's formulated with macadamia oil, camellia oil, narcissus wax, and corn germ oil to nourish and protect your coif without parabens, sulfates, silicones, or talc.
---
Home remedies to lighten your hair naturally
Natural remedies are often used to build the hair's structure, making it look healthy and shiny. Because they're all over the websites, and you can easily find them, I only picked my two favorites that I use regularly.
Lighten your hair with egg masks
One of the world's oldest hair care rituals, egg masks strengthens and moisturize the hair, making it look healthy and shiny naturally. Rich in protein, fatty acids, and biotin, eggs can provide the much-needed nourishment and luster and inhibit hair breakage by conditioning the scalp.
How to DIY
Raid your fridge, grab some eggs and try this egg hair mask for shiny hair. In a bowl, add 2-3 whole eggs, 2 to 3 drops of lemon juice (reduce the "egg" scent), and 1 tbsp of heated olive oil. Apply the mask all over your hair and scalp, starting from the roots, leave it on for 30 minutes, and rinse with cold water. Rinsing with hot water can cause the egg to clump in the hair and require several washes to get the egg out — ouch.
Aloe vera hair mask
Aloe vera gel has been used as a beauty treatment for hair for ages since it acts as an excellent conditioner, leaving the hair smooth and shiny. Keratin, the primary protein of hair, consists of amino acids, oxygen, carbon, and small amounts of hydrogen, nitrogen, and sulfur. Aloe vera has a chemical make up similar to that of keratin, and it rejuvenates the hair with its own nutrients, giving it elasticity and preventing breakage.
How to DIY
You'll need two tbsp of aloe vera gel (fresh or store-bought), 1 tbsp of honey, and 1 tbsp of virgin coconut oil. Stir the ingredients together until they form a blended paste. Apply the mask with your fingers, gently massaging it on the scalp and the entire hair.
When you've finished applying the mask, comb your hair with a wide-toothed comb to help spread the mix through your hair evenly. Cover your hair with a shower cap, then wrap a towel around your head.
Also, warming up the towel may help the mask have even more of a moisturizing effect. Leave the mask on for 30 minutes to one hour, depending on how long your hair is. Rinse it out of your hair, and shampoo as usual. Repeat once weekly.
The takeaway
Not everybody's hair can shine as much. There are properties, such as color, thickness, style, and environment, that can influence the result. Still, you're nearer the truth with these tricks, pinky promise.