My skin tends to have excess oil, clogged pores, and breakouts — yep, life is good. So, in the quest to find a suitable cleanser for my oh-so-capricious skin, I only knew two things: it should be foam and shouldn't strip my skin away of moisture. The last thing I need is dehydrated skin and my sebaceous glands going into overdrive to make up for the loss; hello, shine and breakouts. So, I scoured the internet and came across Filorga Foam Cleanser. It's been a few months since I started using it, and I'm super happy with the results. Here is a bit about the formula.
Filorga Foam Cleanser Formula
Filorga Foam Cleanser has a clear liquid texture that transforms into a rich foam when shaken. The formula combines surfactants, great at trapping dirt and removing it from the skin, which is why I chose it. I love this product because it magically (or is just science) transforms into a pampering lather that I feel removes the impurities accumulated during the day and leaves my skin clean and ready for the rest of my skincare.
The Filorga Foam Cleanser had me at the hyaluronic acid in the formula. Actually, it contains sodium hyaluronate, aka the small molecular weight of hyaluronic acid, the one that is tiny enough to penetrate the skin and keep it moist. Plus, I love the lily scent, which is fresh but not overwhelming. Filorga Foam Cleanser is also infused with lily flower extract, which is great at soothing skin besides smelling delicious.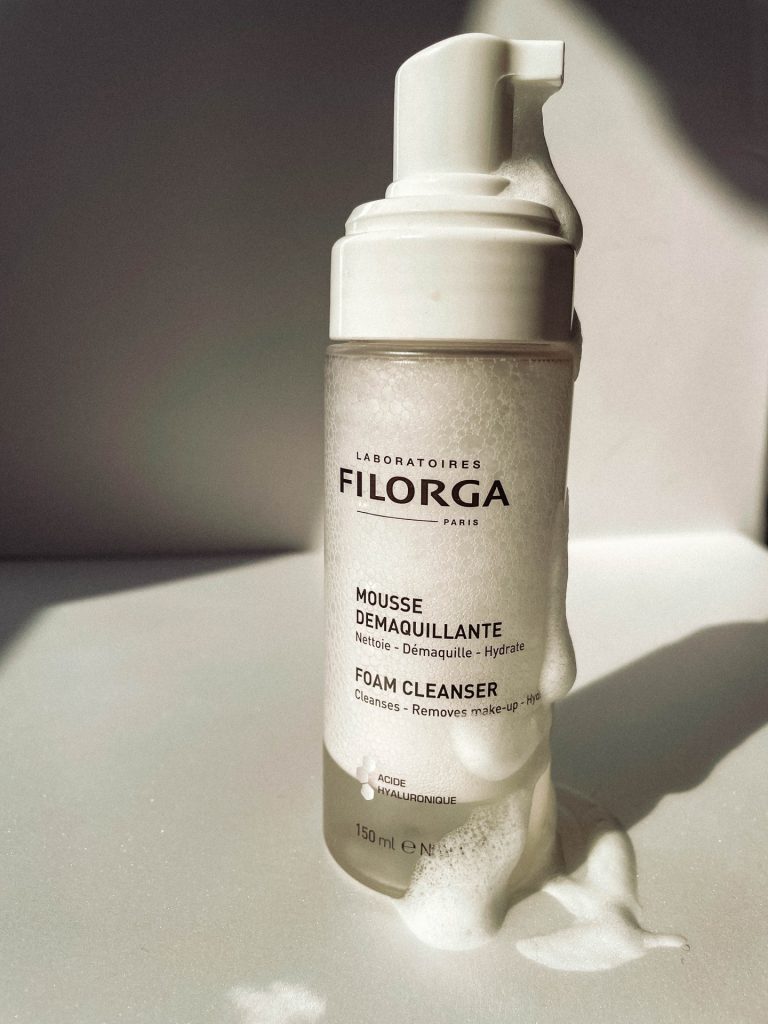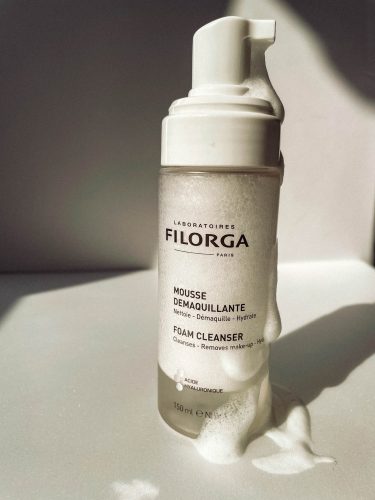 Who can use Filorga Foam Cleanser
Filorga had a goal with this cleanser: to effectively remove makeup, sunscreen, and junk while holding onto moisture and add some more through sodium hyaluronate. And they hit it big! The formula is gentle yet really effective, thoroughly dissolving daily impurities and preventing dehydration. So, all skin types can use this cleanser, especially dry and mature skin. However, I wouldn't recommend this cleanser to reactive skin types as it contains SLSs and fragrances that can be sensitizing for some.
Use it in the morning and evening as the first step in your skincare routine. One or two pumps are enough for one wash, so the 5.07 FL.OZ lasts quite a long time, so it is definitely worth the price.
The downside
My pledge is that I never use skincare products from brands that are not cruelty-free. Immense was my disappointment when I dug deeper and found out Filorga is testing its products on animals after I had already made the purchase. So, Filorga Foam Cleanser is a great face wash, with an airy, enveloping texture that removes makeup and dirt without a trace, yet I'm going to switch to a cruelty-free cleanser once this finishes.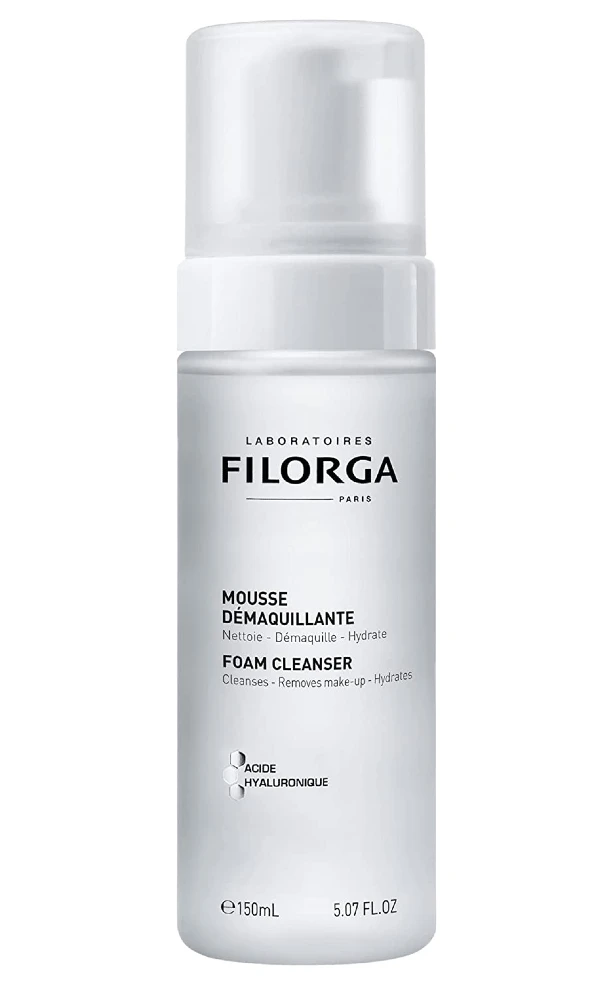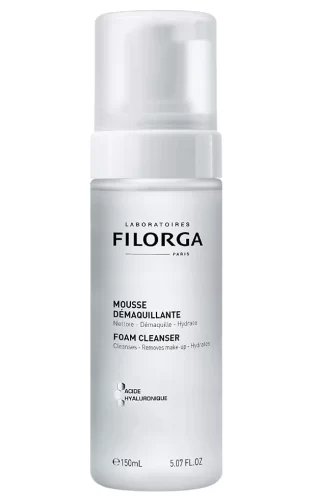 Where to buy Filorga Foam Cleanser