If you're looking for an all-natural, animal-friendly, and effective skincare regimen, the Osea brand is for you. Their clean beauty line takes care of your skin and the planet. Trust me, you won't regret building the best Osea products into your daily routine. But why use Osea Malibu products? Not only are Osea's products luxurious enough to belong in a spa, but they are also packed with the benefits of seaweed, essential oils, and other healing gifts from Mother Nature. And even more, Osea has solutions for just about any skin type or concern, from anti-aging to blemishes. So let's take a look at what this stellar brand has to offer!
Where to buy Osea products?
Before we talk about the best Osea skincare products, let's cover where you can buy them. You can find Osea products at their U.S. authorized retailers: Nordstrom, Ulta Beauty, and Amazon.
The best Osea products
Part of what makes Osea such a phenomenal brand is its large selection of products. Whether it's redness or blemish spots, dry skin, or products that won't irritate your sensitive skin, Osea has something for you.
---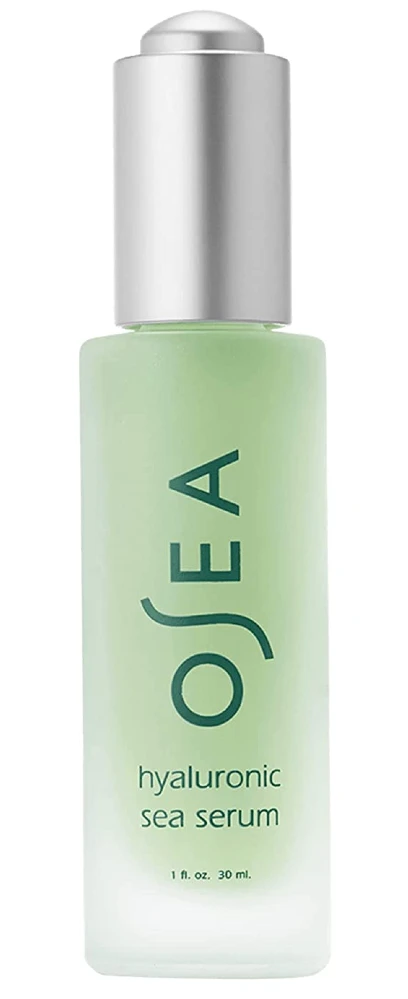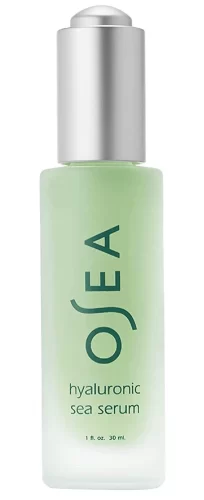 1
Osea Hyaluronic Sea Serum
The Osea Hyaluronic Sea Serum is 100% worth the price. Its powerhouse of ingredients includes seaweed, snow mushroom, and hyaluronic acid. If you aren't familiar with hyaluronic acid, let me tell you, it's the magic ingredient for improving moisture levels and combatting wrinkles. This is one of the best Osea products for improving skin texture while reducing fine lines and wrinkles. A little of this lightweight serum goes a long way and won't leave your skin oily or shiny.
---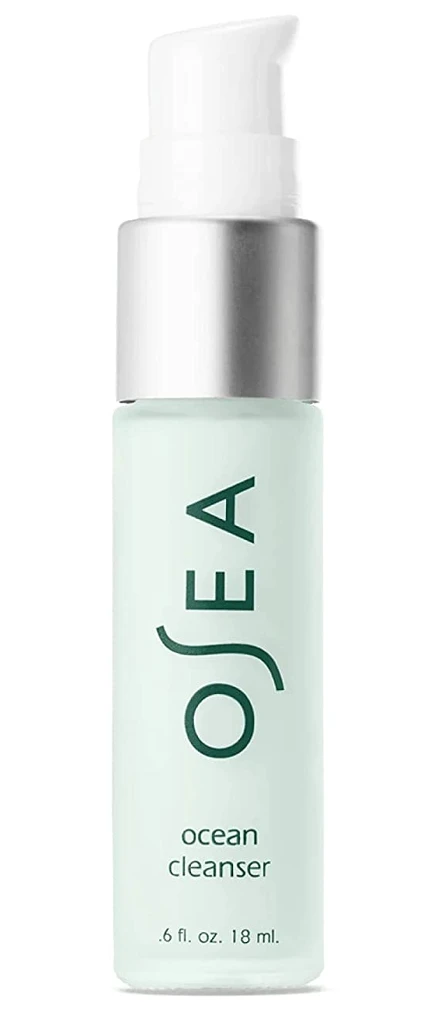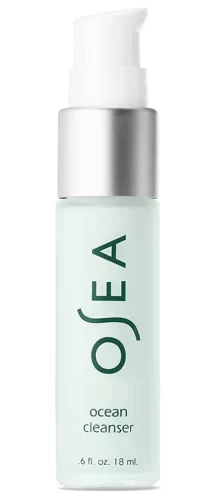 2
Osea Ocean Cleanser
With the Osea Ocean Cleanser added to your hygiene routine, your skin will practically start glowing! The rich, creamy formula gently exfoliates while reducing oil. The main ingredients of algae extract, natural smectite clay, and vitamin E can improve even the toughest complexions. Seriously, this cleanser is a gold mine! Plus, it smells amazing, thanks to the lime, orange, and jasmine oils in the formula.
---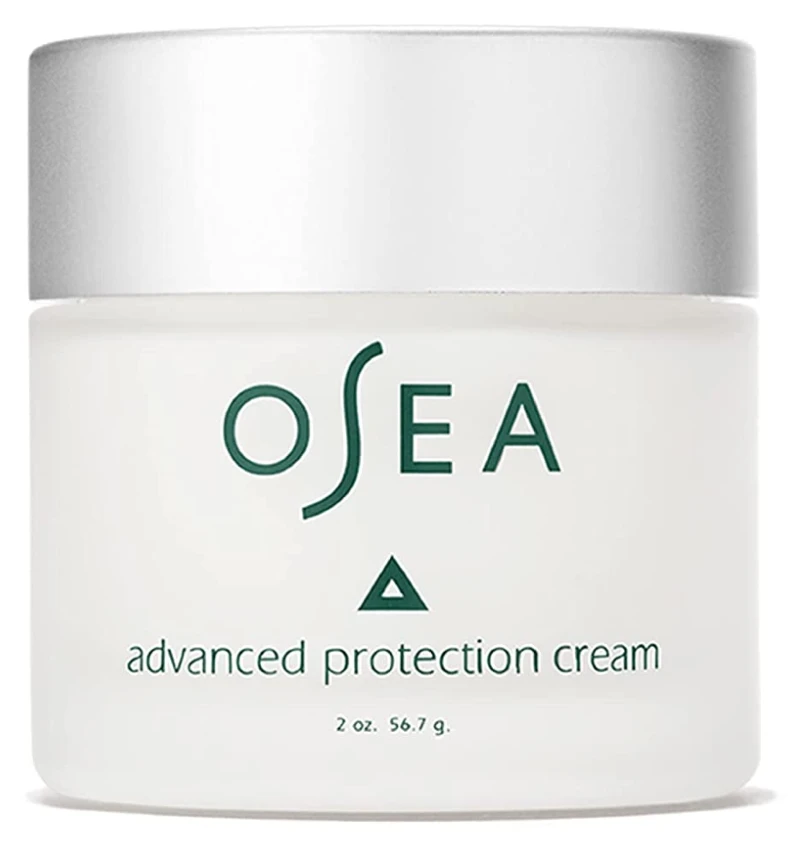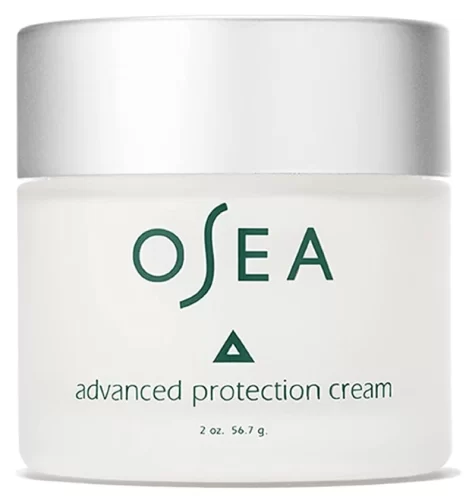 3
Osea Advanced Protection Cream
As one of the best Osea products for anti-aging, the cream is spiked with an all-natural, plant-derived DPHP (or Di phthalate) amino acid to plump even the most stubborn fine lines. The soothing cream absorbs easily and creates barrier protection for aging, dry, or damaged skin. If preventing aging signs is your main goal, you know where to stop.
---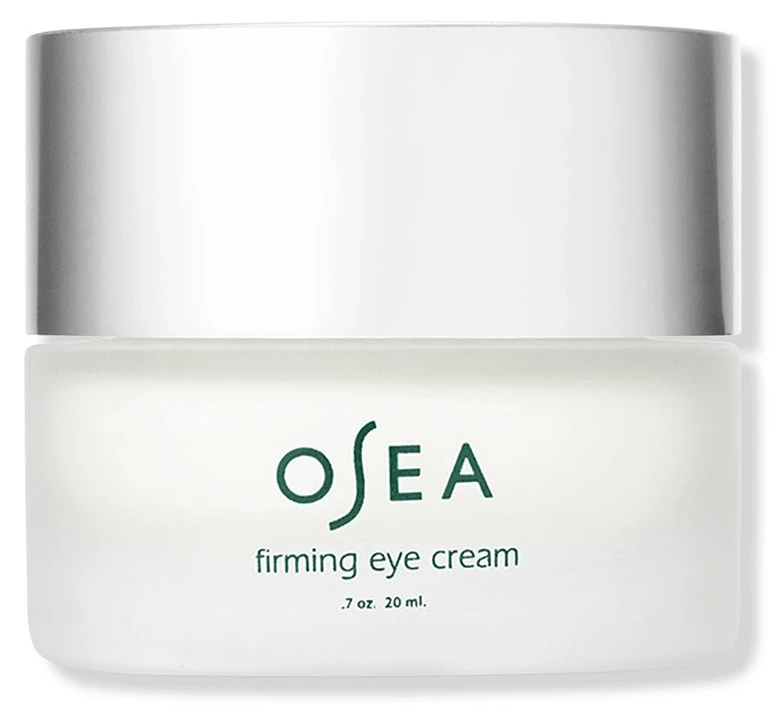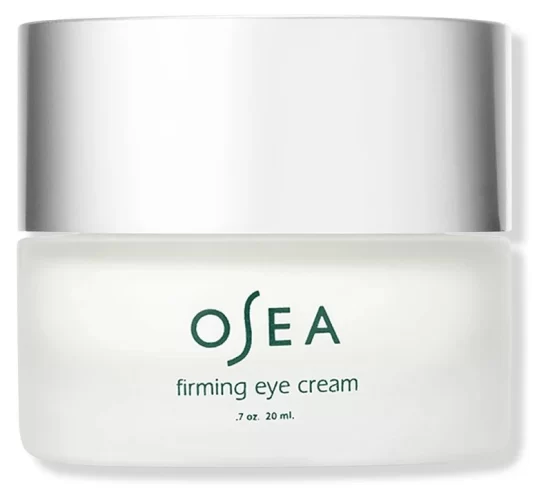 4
Osea Firming Eye Cream
The area beneath your eyes is the most delicate and demanding part, no doubt about it. Yet, quite a few products use harsh chemicals and synthetic ingredients that can dry the skin, leading to more fine lines, redness, and puffiness. Thankfully, you don't have to worry about any of that with the Osea Firming Eye Cream. The velvety-soft cream has DPHP and gigartina algae as the main ingredients to provide extra hydration and care for the sensitive undereye area.
---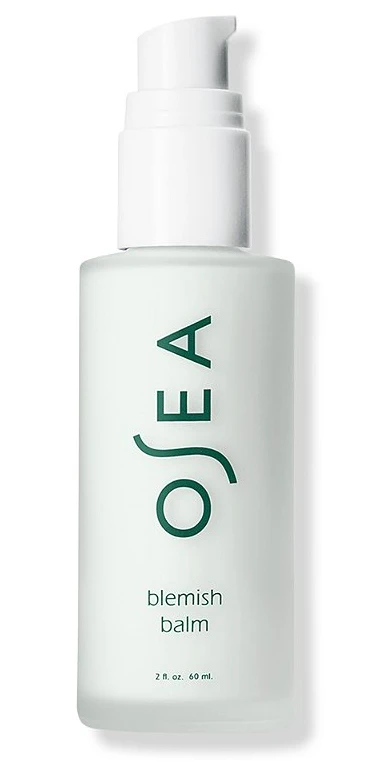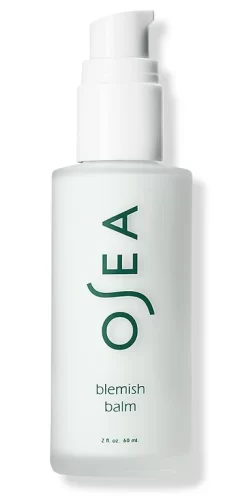 5
Osea Blemish Balm
If you struggle with acne marks, dark spots, or discoloration, have no fear — Osea has a solution for you. Enter Osea Blemish Balm. It loads seaweed and a variety of essential oils like tea tree (a powerful toning agent,) juniper, and rosemary, to calm skin and clarify uneven complexions. The balm absorbs quickly, and you only need a dime-sized dollap to treat yourself to the ultimate complexion booster.
---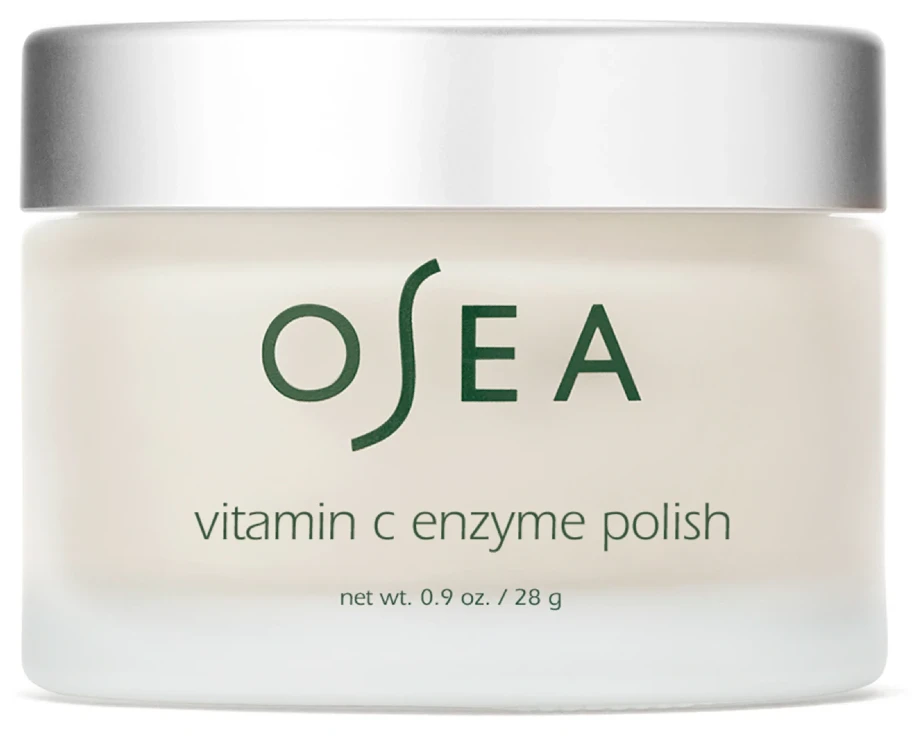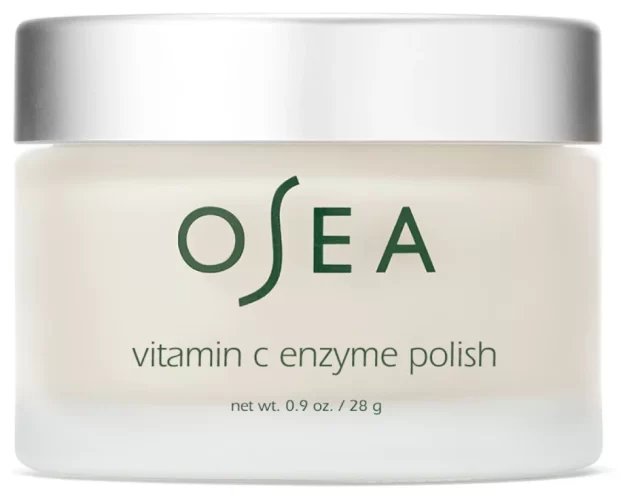 6
Osea Vitamin C Enzyme Polish
If you haven't tried an enzyme-based skincare product, you should. The Osea Vitamin C Enzyme Polish uses pomegranate enzyme and rice powder to gently exfoliate away buildup, dead cells, and other nasties from your skin. Additionally, vitamin C works to improve your overall complexion. The polish comes as a dry powder that is water-activated, so you'll want to keep the jar in a dry place when not in use.
---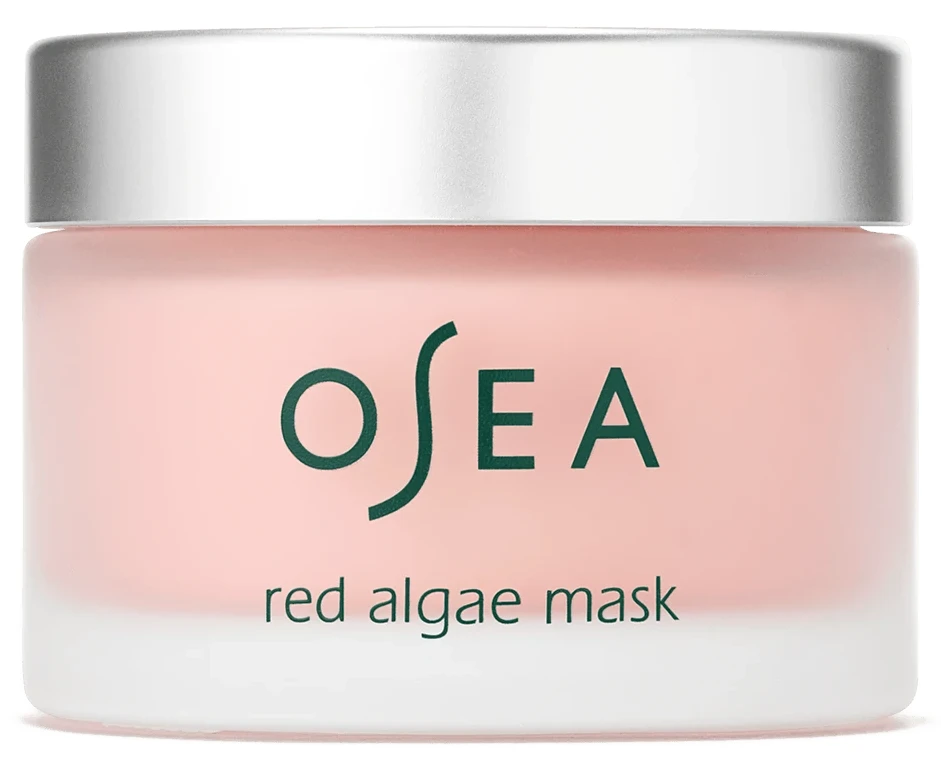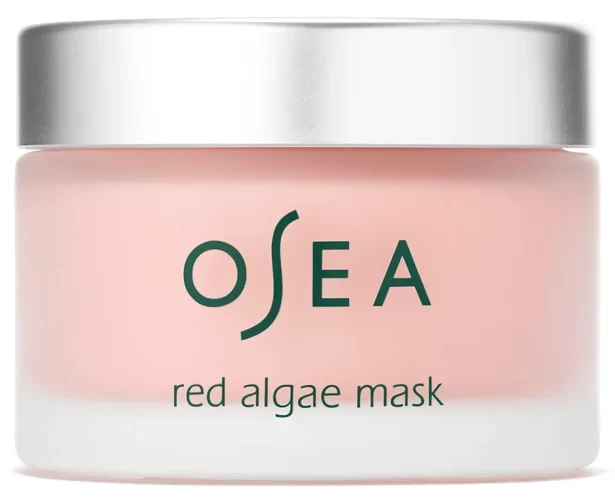 7
Osea Red Algae Mask
Mark my words, Osea Red Algae Mask is nothing else but an excellent treat for congested, unbalanced skin. It features french red clay, red algae, and natural smectite clay, powerful decongestants that remove excess oil and impurities from pores. And using the mask is a unique experience because the cooling clay tingles while pampering your skin.
---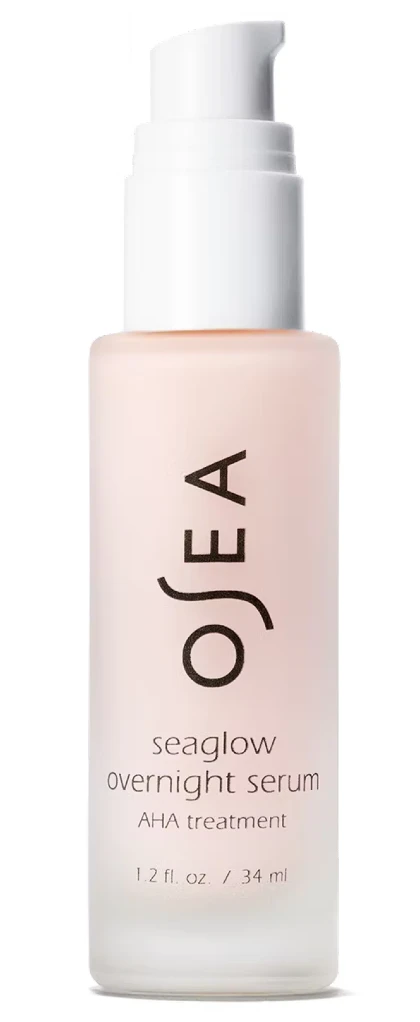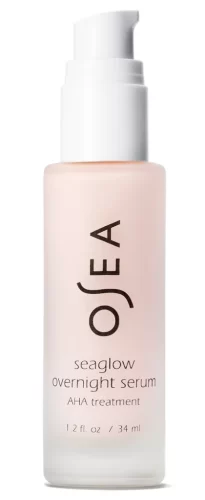 8
Osea Seaglow Overnight Serum AHA Treatment
Did you know that your skin repairs itself the most while you sleep? That's why it's critical to use nighttime products in your beauty regimen. And guess what? The Osea Seaglow Overnight Serum AHA Treatment is perfect for your nightly dose of healing and repair as it's enriched with alpha-hydroxy acids to help promote skin renewal, alongside spirulina and tropical fruit extracts. If you're worried about staining your pillows, don't be — the treatment absorbs quickly, leaving your skin feeling smoother almost instantly.
---
Is Osea worth it?
Osea's line of skincare solutions is definitely worth every penny. Firstly, you know that the ingredients are naturally-derived and that the company cares about the planet. Secondly, the best Osea products we covered in this article actually live up to their reputation. Not only are their products clinically tested, but they deliver results. When it comes to Osea, you know they'll have a solution for every dermatological stage in your life.