Edited and fact-checked by Ana Vasilescu.
Collagen is responsible for maintaining our skin firm and plump, so no wonder everyone's doing their best to keep its level in place. But here's the kicker: that collagen cream you've been slathering on? It won't do a darn thing to stimulate collagen production. Why? Collagen has a large molecule and is unable to penetrate the skin's surface when applied topically. Retinol, vitamin C, and LED masks are a much better solution if your goal is to spur collagen growth in the skin.
So what's the point of using a cream with collagen if it can't boost collagen levels? The truth is, collagen-infused creams have a different kind of effect—they form a protective layer that prevents water loss and shields your skin from environmental harm. As such, they can give you a supple, firm, and hydrated complexion that can soften those pesky fine lines and wrinkles. If you're looking for a way to get that youthful glow back, using a collagen-enhanced cream is definitely worth a try.
The best collagen creams
---
Murad Resurgence Rapid Collagen Infusion
Everyone looking to get bouncier skin can benefit from this collagen infusion treatment. Not only is it made with collagen amino acids, but the winged kelp extract—rich in omegas 3, 6, and 9—increases hydration and suppleness while reinforcing the skin's moisture barrier. Its potent formula also features honey and hyaluronic acid to pull water into the skin, while peptide and vitamin C support the production of collagen. According to the brand, this treatment gives a filler-like effect that plumps skin and diminishes wrinkles look after just two hours.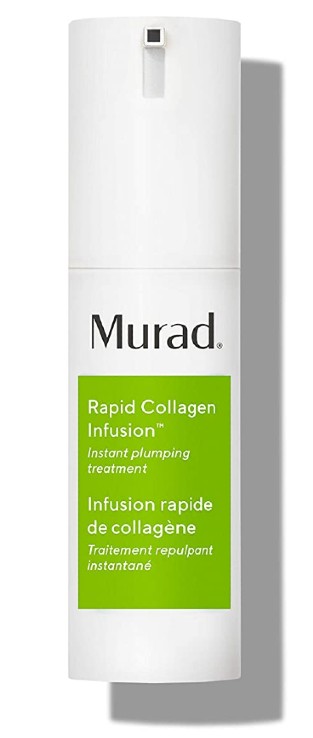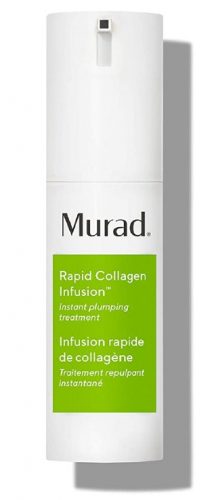 ---
L'Oreal Paris Collagen Filler Moisturizer
Once you try this collagen-infused drugstore face cream, it'll be hard to go back to using anything else. And that's simply because it works really well, addressing dehydration and rough skin with glycerin, shea butter, and soluble collagen. It also leaves the skin velvety soft, is non-comedogenic so it won't clog pores, and absorbs quickly without leaving a sticky film—no reason not to try it out.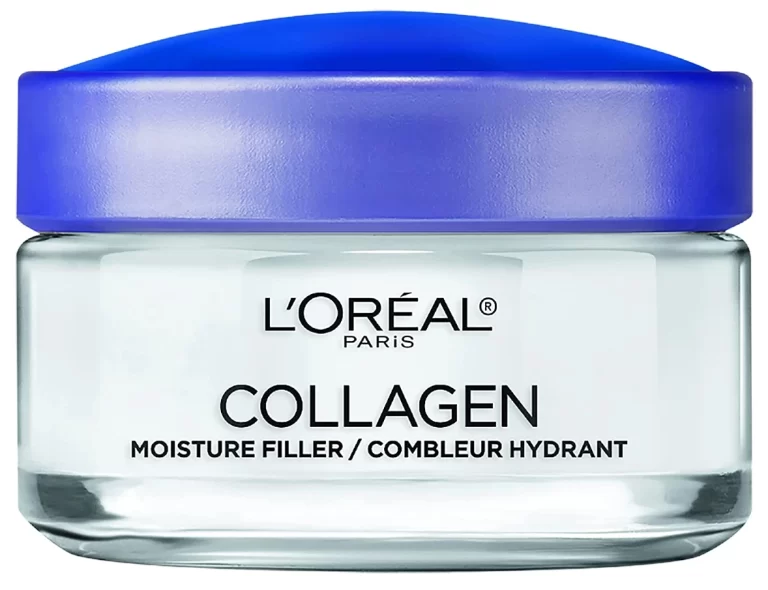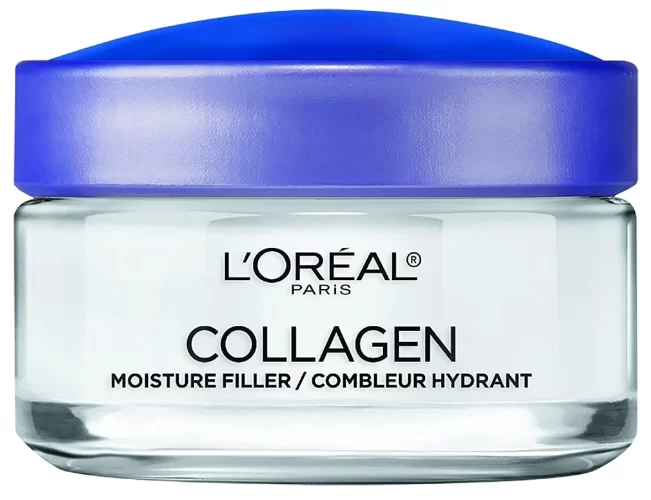 ---
DHC Astaxanthin Collagen All-in-One Gel
With a gel-like texture, this moisturizer immediately absorbs into the skin for instant hydration and comfort. The formula is made with hydrolyzed collagen, elastin, and squalane to soften and moisturize, while allantoin and hyaluronic acid soothe and boost hydration. A not-so-popular skincare ingredient in this moisturizer is beer extract, which is known to keep the complexion smooth, brighten dark spots, and increase hydration. A multi-action product, DHC did quite a great job with this cream, considering almost 1,500 shoppers on Amazon gave it 5 stars.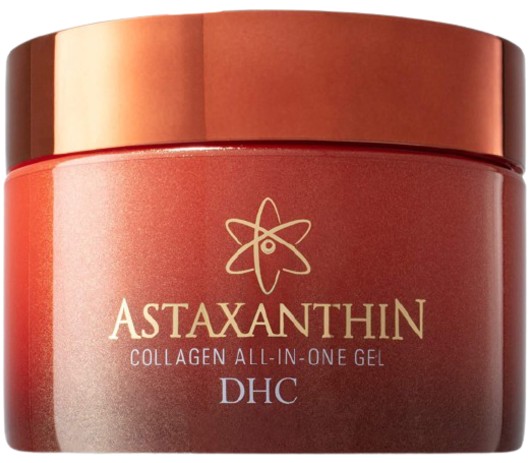 ---
Peter Thomas Roth Firmx Collagen Moisturizer
Peter Thomas Roth's cream is packed with three forms of collagen, four actives that support the production of collagen, and 5% hyaluronic acid so you can expect visibly firmer skin with improved fine lines and wrinkles. Considering it has a vegetable collagen base, it has a gel-like light texture that feels silky smooth and never heavy or greasy. We also like that the formula skips alcohol, fragrances, parabens, and oils.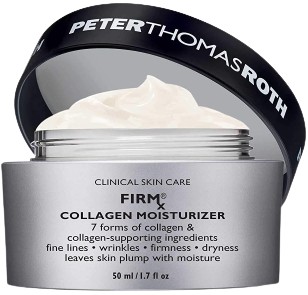 ---
The Nature Theory Collagen Cream
Packed with powerhouse skin renewal retinol, this lightweight cream is beloved by skincare aficionados and praised for its ability to transform the skin while you sleep. The formula uses 2.5% retinol to gently encourage cell turnover and regenerate the skin. Other ingredients worth mentioning are jojoba seed oil, aloe vera gel, hydrolyzed marine collagen, and hyaluronic acid, that in addition to nurturing skin, aid in counteracting side effects associated with retinol.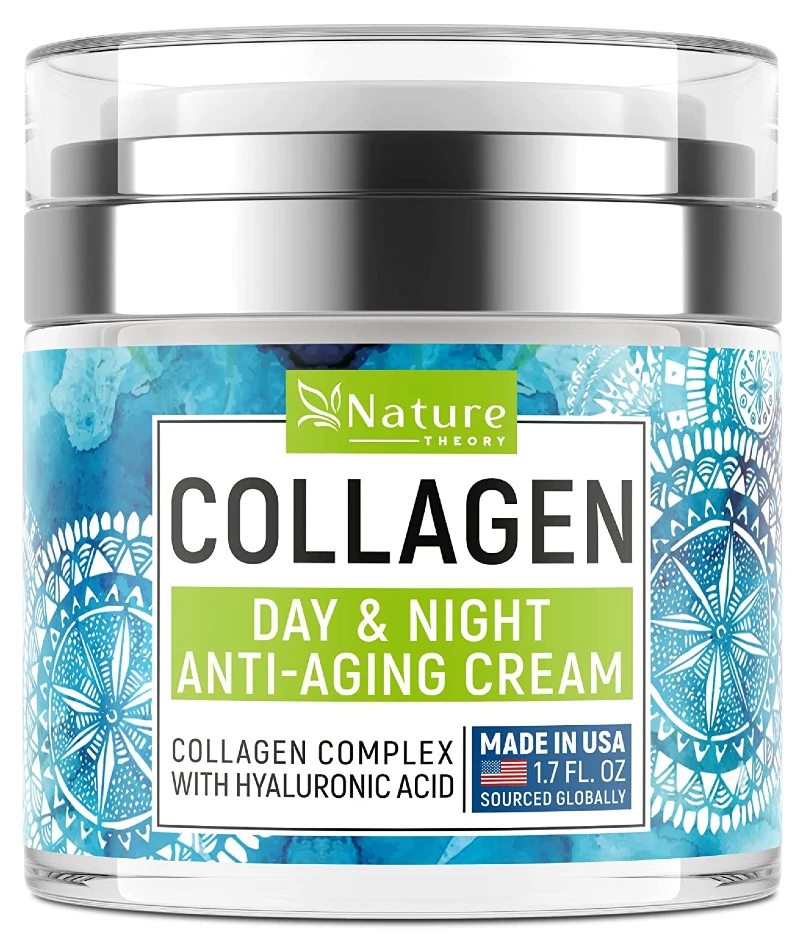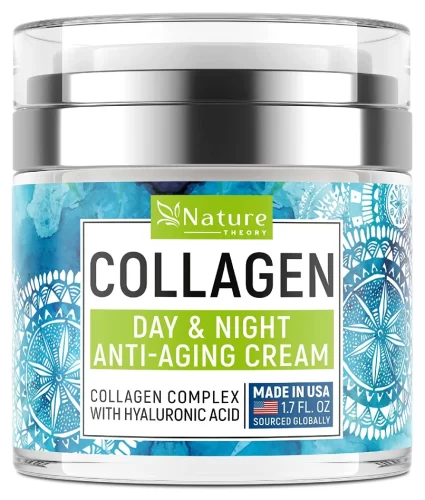 ---
Mario Badescu Collagen Moisturizer
This is a great collagen moisturizer to replenish parched skin and give it a dewy and vibrant appearance—it offers essential nutrients while helping protect your collagen from degradation with antioxidants and SPF 15. The secret? It's formulated with collagen and cottonseed oil (an emollient rich in vitamin E and fatty acids) to seal moisture into the skin, support firmness and elasticity, and reveal a softer complexion with each use. Shake it and apply it on clean skin before sun exposure to get a burst of radiance and protection.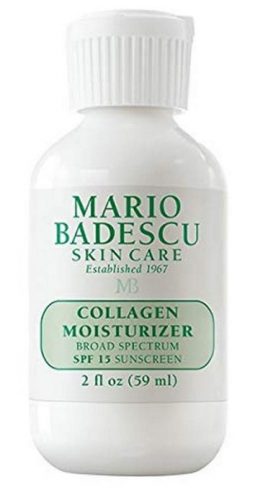 ---
Babor Lifting Rx Collagen Cream
Babor puts on the table a high-end collagen cream that provides an all-in-one solution for aging signs. As you would have expected, this cream is formulated to improve firmness and buffer wrinkles over time. To do so, the formula is loaded with macadamia seed oil and squalane, both great at improving the barrier function and hindering water loss. There are also soluble collagen, peptide, and vitamin C to reduce the loss of elasticity and dryness. It's indeed an expensive cream, but it may be worth the splurge if supple skin is what you're after.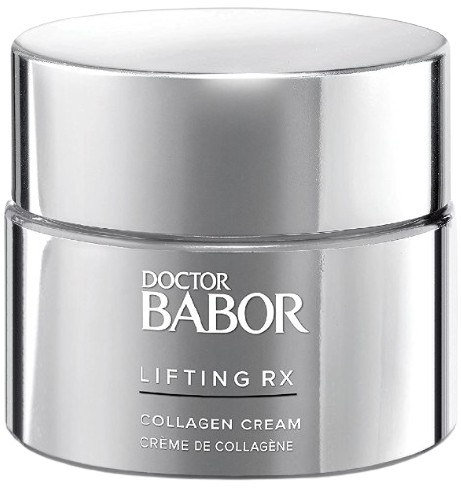 ---
Elemis Pro-Collagen Marine Cream
This collagen-boosting cream is popping up in every top list. And it's no wonder why. From the most elite magazines to popular beauty blogs, everyone is praising the ability of Elemis Pro-Collagen Marine Cream to deliver clinically proven results that you can both see and feel.
It contains powerful natural ingredients such as wheat germ oil, shea butter, and chlorella vulgaris extract to provide intense moisture and promote cell renewal. The ginkgo biloba leaf and carrot root extracts work together to improve the skin's elasticity, while vitamin E provides antioxidant protection to prevent damage from free radicals. It has a rich texture that relieves dryness and tightness immediately, and a little goes a long way with this one, so it should last you a while.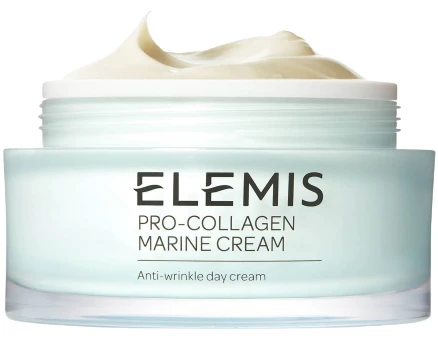 ---
Derma-E Advanced Peptides and Collagen Moisturizer
This cream is often sold out and that's because it's cleanly formulated without giving up on the results. It's made with plant-derived collagen from Acacia Seyal gum extract and contains an amalgam of skin-loving ingredients including moisturizing panthenol and antioxidants vitamins C and E and green tea. There's also pycnogenol—a natural extract chocked full of antioxidants—and two peptides (Matrixyl and Argireline) to hike up collagen production in the skin. Given the impressive formula, this nourishing staple can be on your shelf for a reasonable price.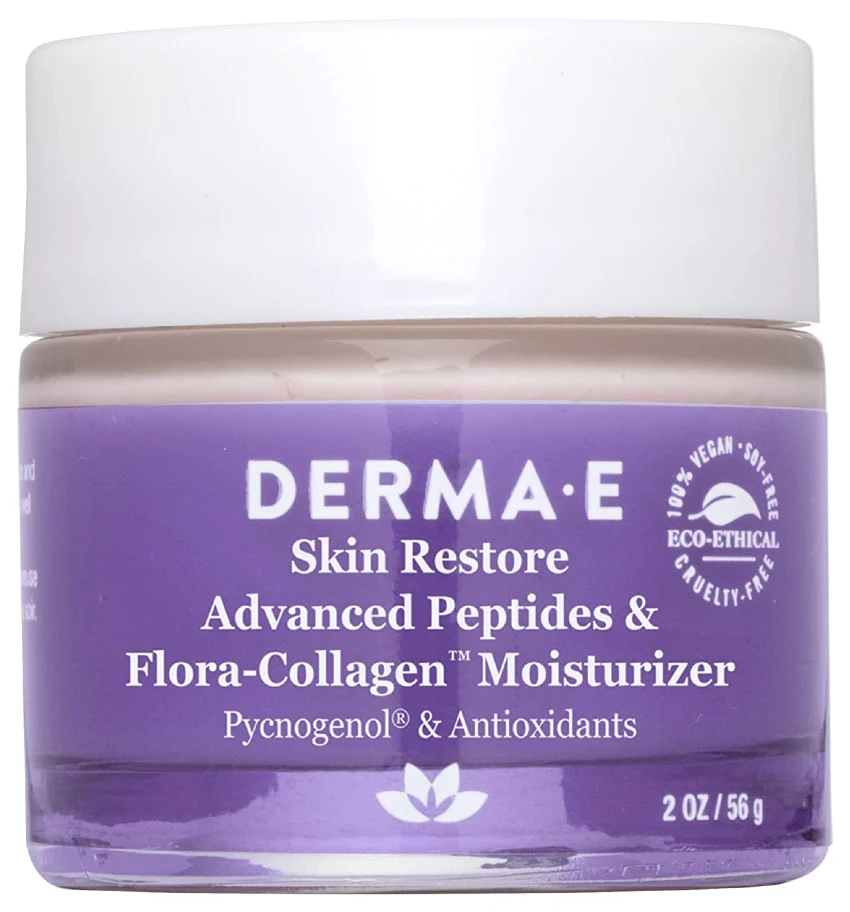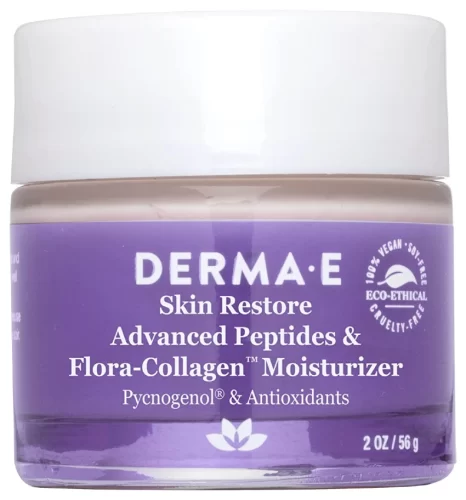 ---
Read next: Should You Pinch Your Skin To Stimulate Collagen?