With age and other lifestyle choices (sun exposure, smoking) the collagen production slows down. And since collagen is the most abundant protein, making up 80% of skin, you'll try dozens of products to keep its level high. If not, your skin loses elasticity, fine lines and wrinkles begin to appear, and skin becomes more vulnerable and easily damaged.
So, is applying a collagen moisturizer or serum the best thing you can do to replenish the collagen level? Nope. Collagen has a large molecule, being unable to penetrate the skin's surface when applied topically. Actually, besides adjusting your diet, taking collagen supplements, the way to get more collagen into your skin is to use topical ingredients that stimulate collagen production, such as retinol, and vitamin C. Rest assured, some creams I'll recommend already contain these essential elements.
P.S.: LED light devices, too, help to stimulate collagen production.
And now you probably wonder, "Then why should I use a collagen-enhanced cream?" Because the best collagen creams aid in adding a film-like layer to reduce transepidermal water loss and act as a barrier against environmental factors damage. By helping skin retain water, your skin cells stay fully hydrated and plump, making skin appear supple, firm, and radiant. This, OFC, makes fine lines and wrinkles appear less visible.
The best collagen creams
Below, the best collagen creams that'll get you plumped and dewy skin.
---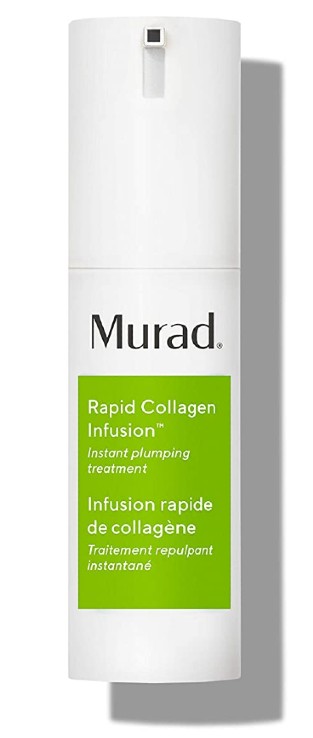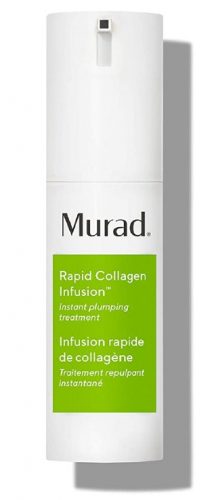 Murad Resurgence Rapid Collagen Infusion
All skin types can benefit from this collagen infusion! Not only is made with collagen amino acids, but the winged kelp extract — rich in omegas 3, 6, and 9 — increases hydration and suppleness even more. Its potent formula also features honey, olive and lavender oils, hyaluronic acid, watermelon extract, zinc, and vitamin C. Fast-acting, great texture, no surprise everyone loves it and takes the first spot on the best collagen creams!
---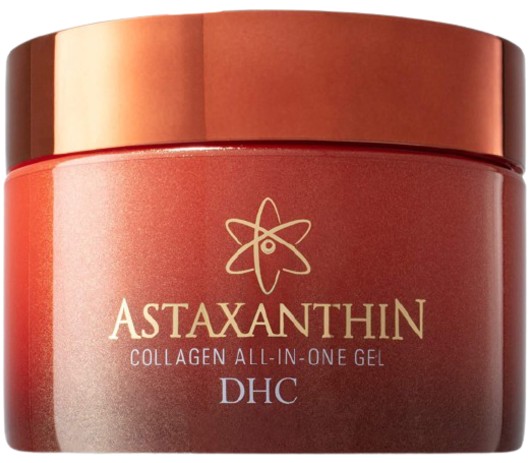 DHC Astaxanthin Collagen All-in-One Gel
With a gel-like texture, this moisturizer gets fast absorbed into the skin for instant hydration. Enhanced with hydrolyzed collagen, hyaluronic acid, elastin, squalane, and proteins, it's ideal for dry and wrinkled skin. The addition of lactic acid helps skin to become smooth, even, and brightened. A multi-action product, DHC did quite a great job with this cream, considering the success!
---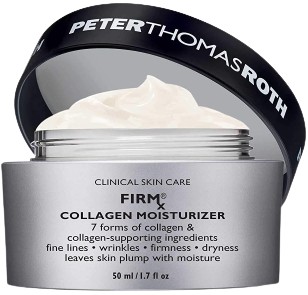 Peter Thomas Roth Firmx Collagen Moisturizer
Peter Thomas Roth's cream is not to neglect. Packed with three forms of pure collagen, four collagen-supporting ingredients, vitamin C, hyaluronic acid, and magnesium, it's the right addition to your antiaging routine. These ingredients work together to support a healthy skin barrier, which you already know is a must for keeping your skin smooth, hydrated, and wrinkle-free.
---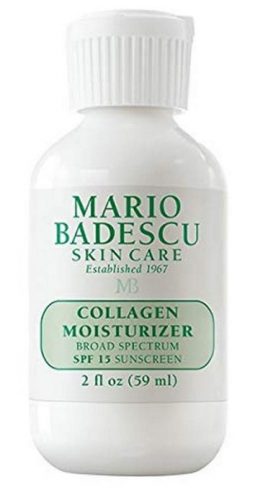 Mario Badescu Collagen Moisturizer
Another of the best collagen cream was made by Mario Badescu to replenish dehydrated and unfirm skin, keeping it plump and smooth. With an ultra-lightweight texture, this daily moisturizer offers essential nutrients to the skin while managing collagen production. It's formulated with collagen and cottonseed oil (an emollient rich in antioxidant vitamin E and essential fatty acids) to hydrate, support skin's firmness and elasticity, and help reveal a softer complexion. There's more: it delivers antioxidant-infused hydration and SPF 15 sun protection — making it a popular pick that's perfect year-round.
---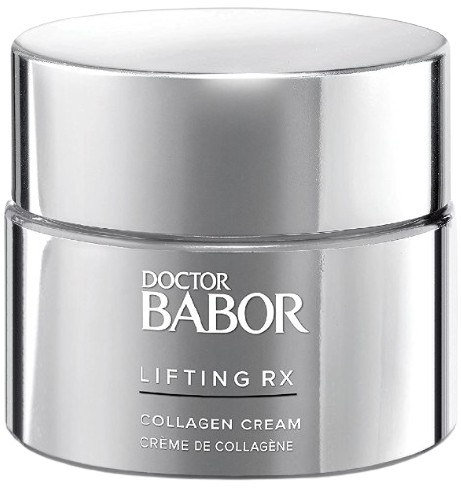 Babor DOCTOR LIFTING RX Collagen Cream
Another of the best collagen creams that check all the boxes comes from Babor. Specially created for mature skin, it contains all the potent ingredients to make it act like an anti-ager. Marine collagen, squalane, peptides, vitamins C, B5, E, and hyaluronic acid all take care to replenish skin moisture and diminish aging spots. It's worth a shot!
---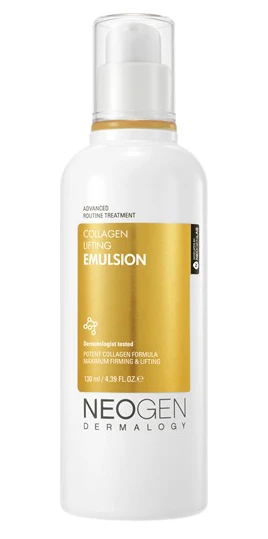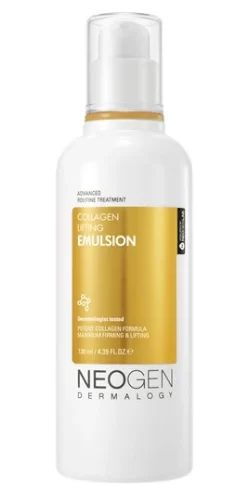 Neogen Dermalogy Collagen Lifting Neo Emulsion
If your skin isn't dry but feels tight, it most likely is dehydrated. The fix? A collagen-enriched cream, like this one. Also made with peptides, hyaluronic acid, cocoa, bergamot oil, orange oil, and castor, to name a few, it boosts skin elasticity and firmness while delivering deep hydration. Neogen Collagen Lifting emulsion is a product that'll help you improve skin texture while bringing your skin back to life.
---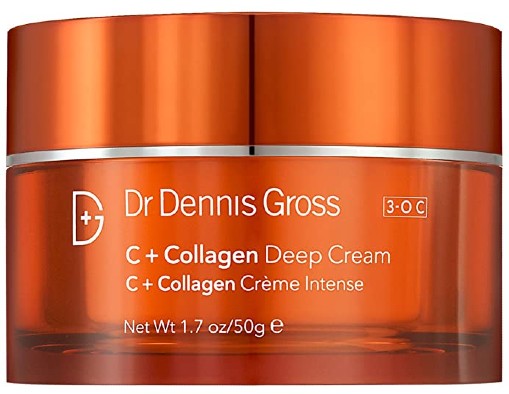 Dennis Gross C + Collagen Deep Cream
Dry, dehydrated skin will love the moisturizing and protecting effects of this collagen cream. The magic ingredients? Collagen amino acids, vitamin C, rice bran, camellia japonica, and sunflower seed oils provide intense hydration and nourishment while also preventing hyperpigmentation. Quench that thirsty skin!
---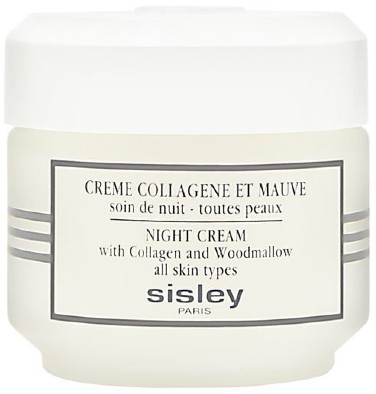 Sisley Botanical Night Cream
If you want something to work while you sleep, there's Sisley cream. It's enhanced with collagen and woodmallow to soften the epidermis, extremely light in texture and feeling, and aims not only to hydrate but strengthens the protective barrier as well. It doesn't come with a cheap price tag attached, but considering you'll only use it at night, it should last you a while.
Related: