While creams, body lotions, and serums work on the skin's surface, powders are absorbed by the dermis and stimulate natural collagen production. Since collagen is the main structural protein that forms connective tissues and gives skin resilience, firmness, and elasticity, no wonder you're in search of the best collagen powders. They're all here!
How do collagen levels drop?
Aging is the primary cause of collagen loss and collagen deficiency. But also excessive amounts of sugar, refined carbohydrates, alcohol, smoking, or getting sunburned can weaken your collagen.
What are the benefits of consuming collagen powder?
Oral intake of bioactive collagen peptides improves skin elasticity, reduces wrinkles, and promotes healthier skin. Also, collagen powder strengthens skin and its protective barrier, making it less susceptible to external damage. Bonus: collagen powders help strengthen hair and nails too.
The best collagen powders
Now scroll through the best collagen powders that will bring you closer to that firm, bouncy skin you deserve.
---
Physician's Choice Collagen Powder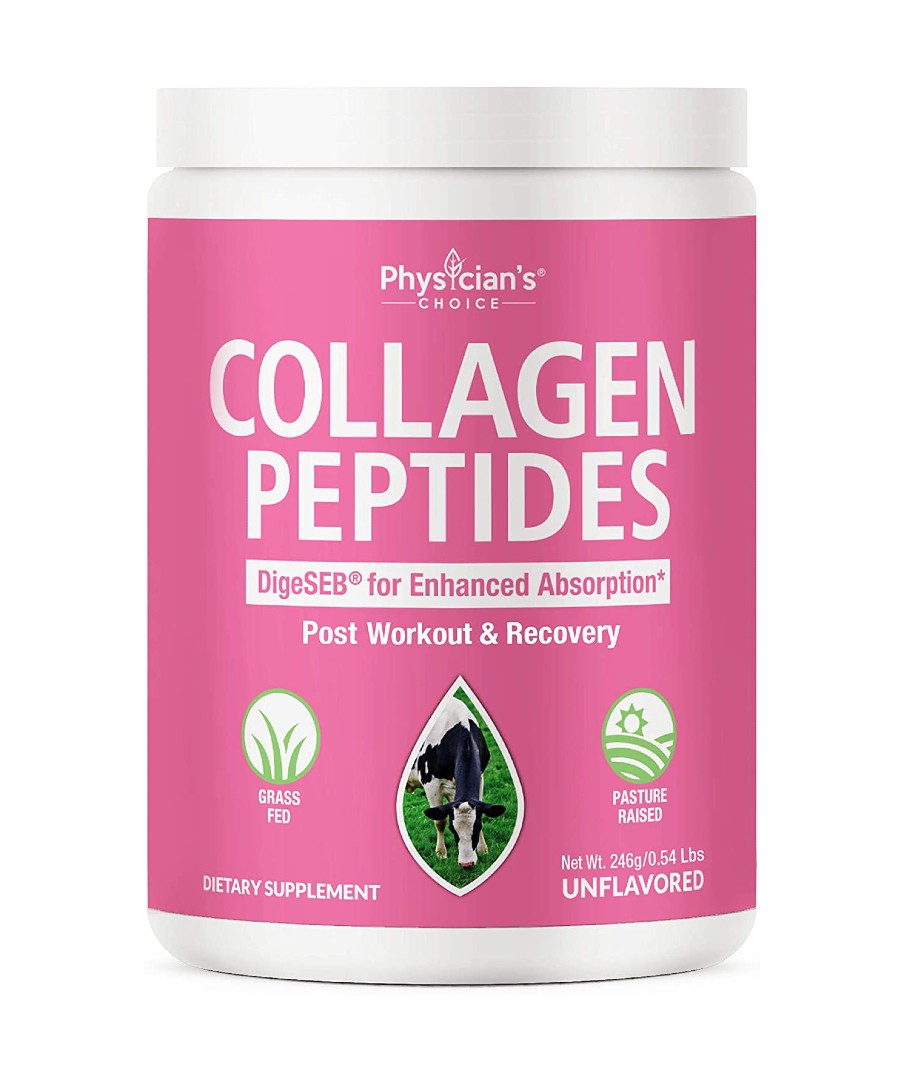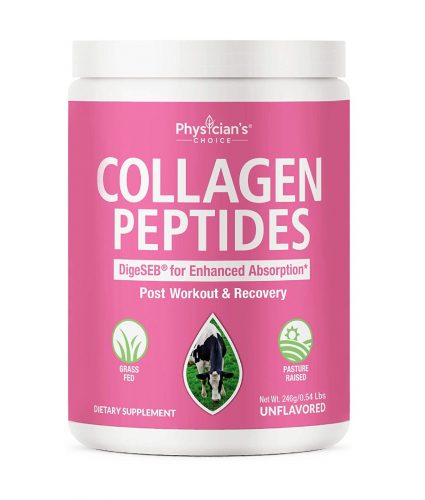 Physician's Choice created a hydrolyzed collagen powder that's hormone-free, grass-fed, pasture-raised, all-natural, and non-GMO containing 14 essential amino acids. To create superior clean collagen with better absorption, the brand uses double hydrolyzed peptides and a proven bio-availability agent DigSEB (a digestive enzyme complex that enhances absorption), making it one of the best collagen powders out there.
---
Vital Proteins Collagen Peptides Powder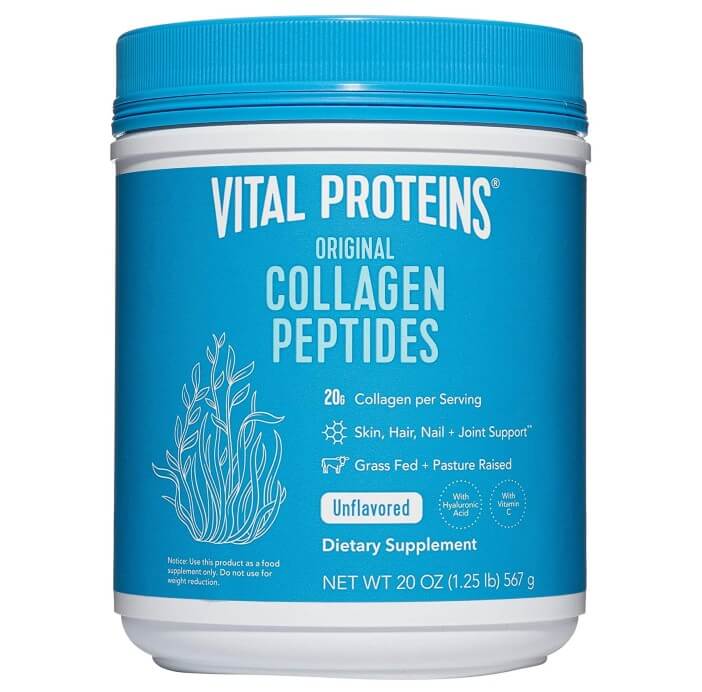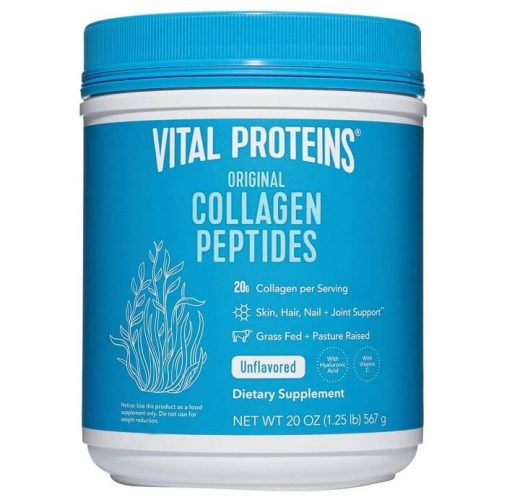 Many agree that Vital Proteins created a game-changer collagen powder combined with vitamin C and hyaluronic acid. Add it to your favorite food or beverages to give you the boost you need. It's sourced from grass-fed, pasture-raised bovine, non-GMO, paleo-friendly, with no added sugars or sweeteners. If Jennifer Aniston recommends it, we believe it!
---
Besha Verisol Natural Collagen Powder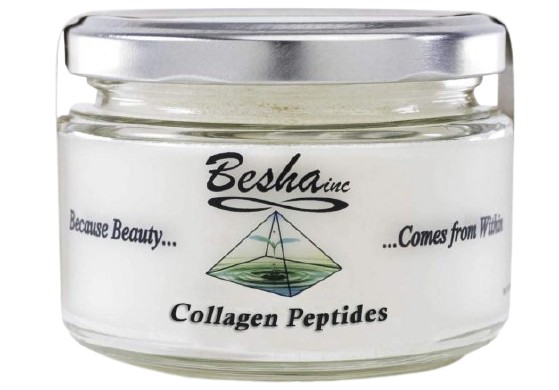 Besha crafted a top-tier collagen powder through a patented formula scientifically tested to rejuvenate and promote healthy skin. It boosts natural collagen production from the inside out, improving elasticity. and firmness. Take two teaspoons of Besha Collagen daily for optimal results.
---
NeoCell Super Collagen Peptides Powder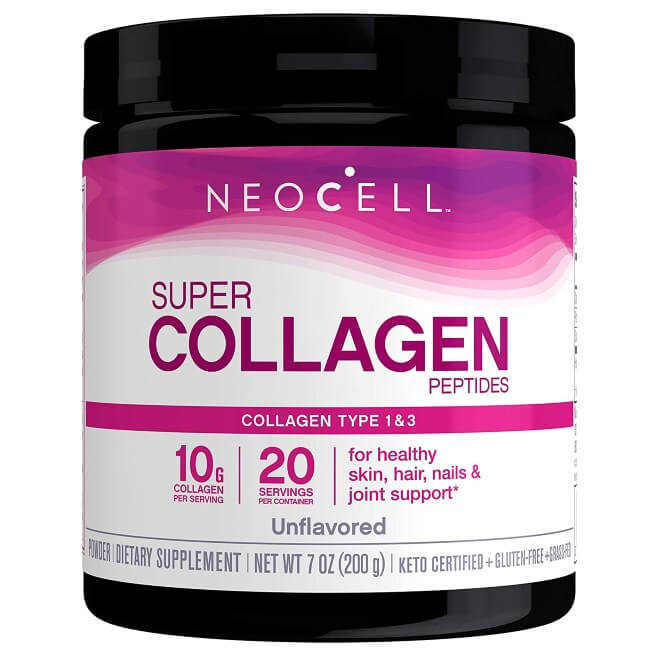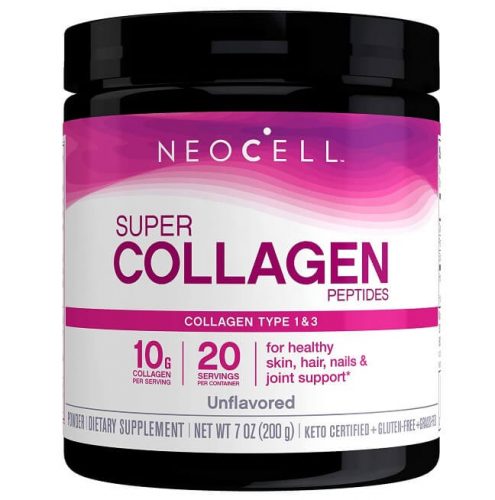 Sourced from grass-fed and pastured raised cows and free from GMOs, artificial flavor, soy, wheat, lactose, or yeast, this is one of the best collagen powders ever! With types I and III hydrolyzed collagen, it reinforces skin, decreasing wrinkles look while aiming to support healthy hair and nails too. A win-win.
---
Revive Naturals Multi Collagen Powder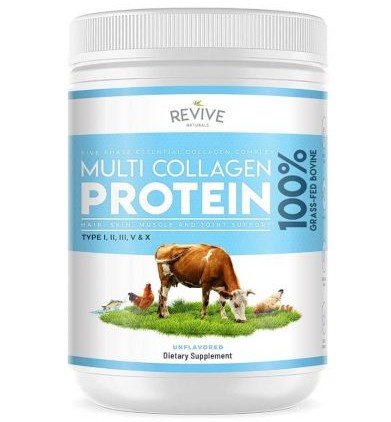 Revive your collagen production with this all-natural powder that takes your body back to nature through ancient wisdom. It's got all collagen types our body naturally craves to give skin resiliency and firmness. You can easily mix it in smoothies and other blended drinks or shaker cups.
---
Perfect Keto Collagen Peptides Protein Powder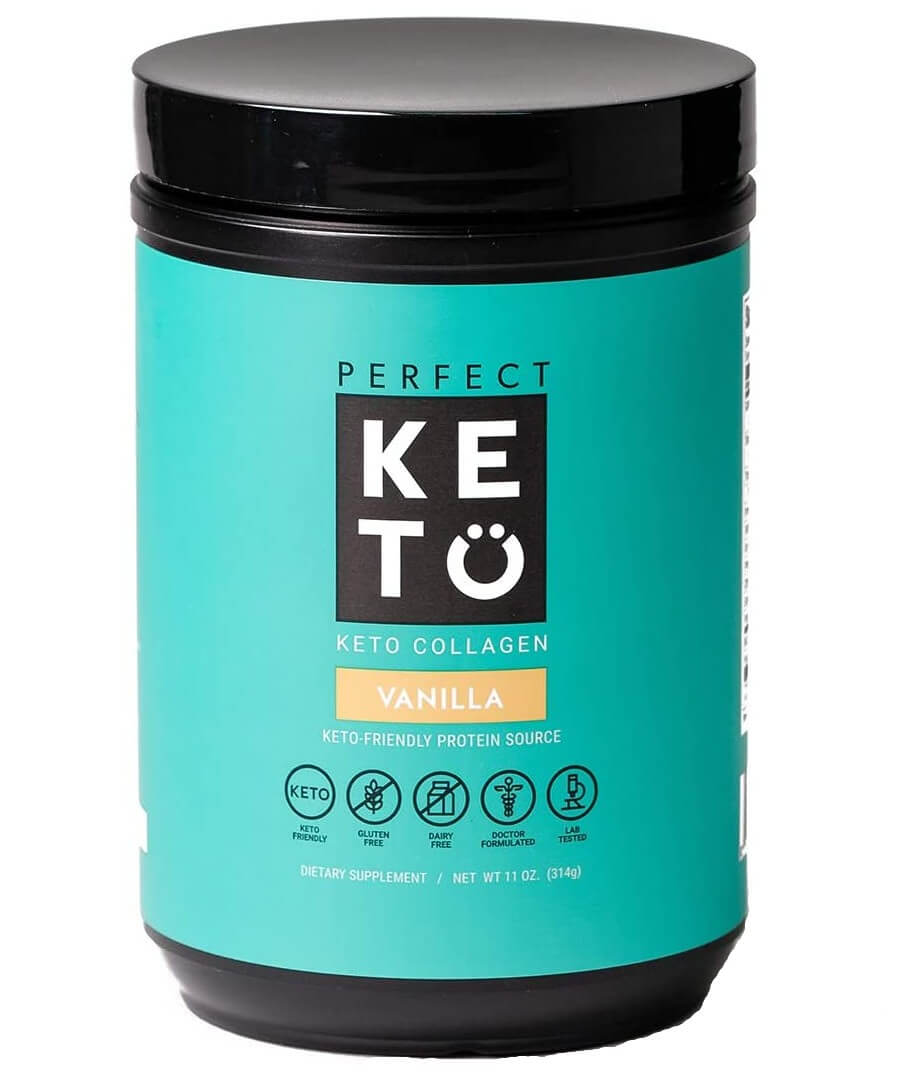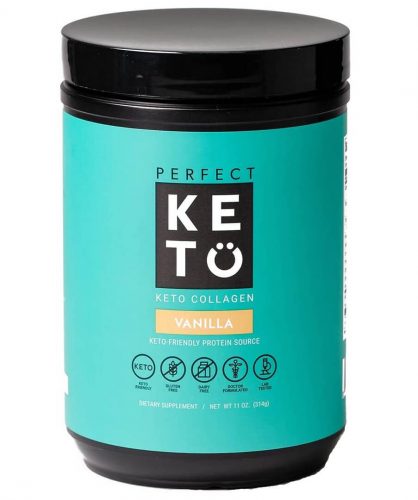 Dissolving quickly in any drink, you can mix this one with your favorite food or beverage. Each scoop contains 10 grams of hydrolyzed collagen protein and 5 grams of pure MCT oil powder so that your body uses it for recovery instead of converting it to glucose. You can either use it in the morning to start your day or as pre-workout fuel — the protein helps suppress hunger and appetite. Gluten and dairy-free have only two net carbs per serving, being the best collagen powder for low-carb diets.
---
Correxiko Marine Collagen Peptides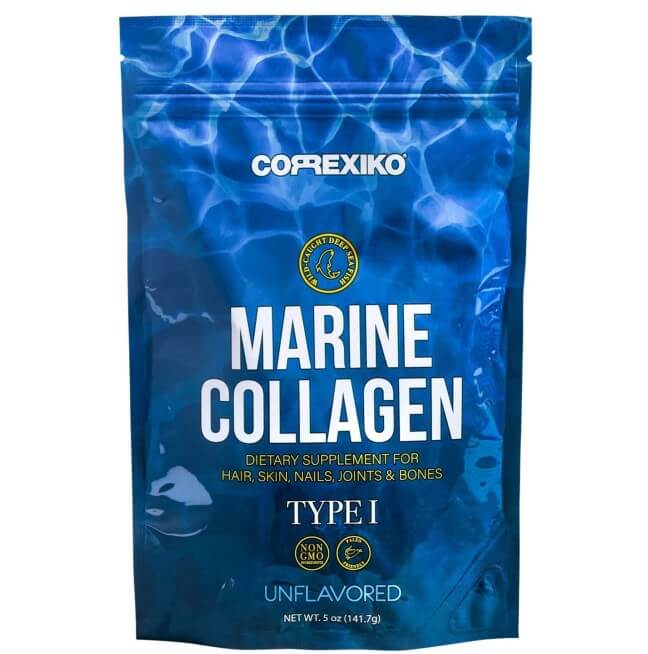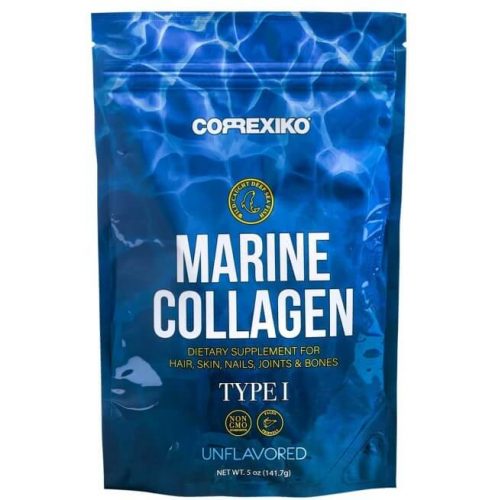 Did you know that marine collagen has the smallest collagen molecule overall, therefore, provides the quickest results? You can now fight wrinkles naturally and heal your body with a daily dose of this collagen powder, sourced from wild-caught deep-sea fish from Canada's Atlantic coast. The addition of protein makes it even better! Plus, it's free from gluten, wheat, soy, preservatives, yeast, and it's Paleo & Keto-friendly.
---
Sparkle Hydrolyzed Collagen Powder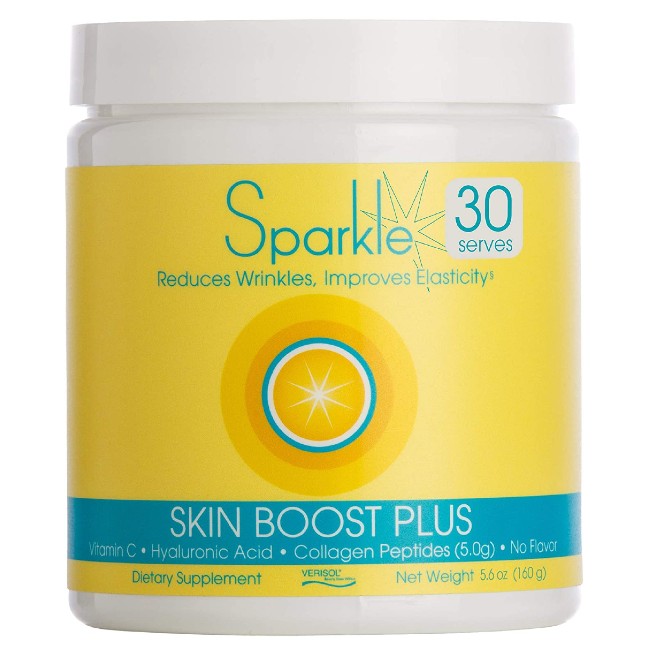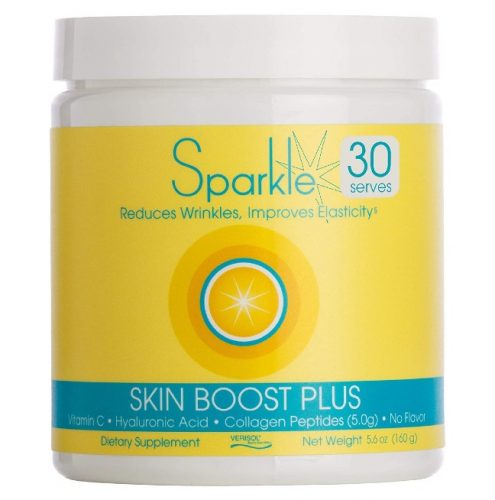 This unflavored collagen powder also combines vitamin C and hyaluronic acid for better results for your skin. But if you want it flavored and don't mind some calories, you can pick from orange, lemon, citrus, and berry taste. It's a gluten-free keto- and paleo-friendly collagen protein powder that has no carbs and no added sugar — just great!
---
Zint Collagen Peptides Powder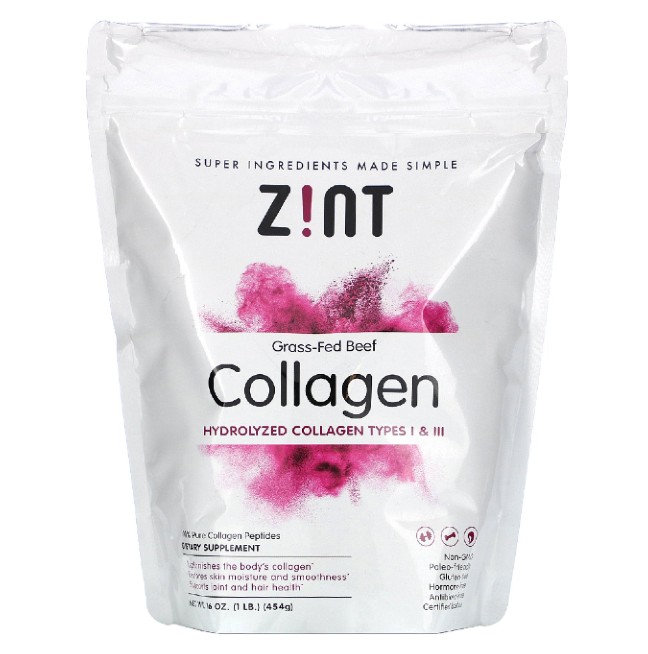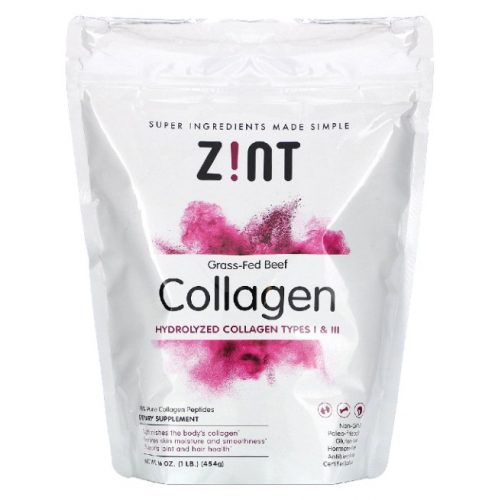 This collagen powder is exclusively sourced from grass-fed pasture-raised bovines, is non-GMO, antibiotic-, hormone-, and gluten-free, and suitable for Paleo diets. Types I and III of hydrolyzed collagen work to restore your body's building blocks for skin moisture and smoothness, reducing wrinkles for a smooth complexion. Confident in their product, Zint offers a full refund within 90 days of purchase if you're not satisfied.