You're most likely familiar with retinol. Everybody's raving about it, from derms to your friends, or Insta skincare gurus. And all those in the know agree: the best retinol serums remain the gold standard treatment for anti-aging, acne, and hyperpigmentation. I'm always incorporating it into my PM routine because of the incredible results it gives my skin. Blemishes and blackheads reduced? Check! Radiance? Check! Reduced signs of aging? Check! Retinol serums can do it all, being the key to unlocking flawless skin while you catch some all-important zzz's!
How do I choose my retinol serum?
You'll find retinol in different strengths. If you're a first-timer, start off with a low percentage of retinol, 0.3% will do. The same goes if your skin is sensitive. If you're already used to retinol, you can go for stronger formulas, like 1 to 2%, but progressively to help your skin build tolerance.
When to use retinol serum
The best time to apply your retinol serum is at night. That's because retinol and sunlight aren't friends. Retinol can interfere with your skin's sensitivity to the sun, and sunlight also degrades retinol, reducing its effectiveness — that's why you'll usually see retinol housed in dark bottles.
Now here is how to apply retinol. After you've cleansed your face wait a few minutes until your skin is completely dry — applying retinol on damp skin makes it sink deeper into the skin, triggering irritations. Next, after having layered the retinol serum on your skin, follow up with a regenerative moisturizer to hinder possible dryness or sensitivity.
To be on the safe side, start using retinol serum one or two times a week, to see how your skin reacts and gradually work up to using it how often your skin can tolerate. Finally, avoid mixing it with certain actives — see here what retinol works with and what doesn't go with it. And because it makes the skin sensitive to the sun, in the morning, apply sunscreen.
The best retinol serums
Without further ado, here, the best retinol serums to tackle fine lines, wrinkles, blemishes, and dark spots.
---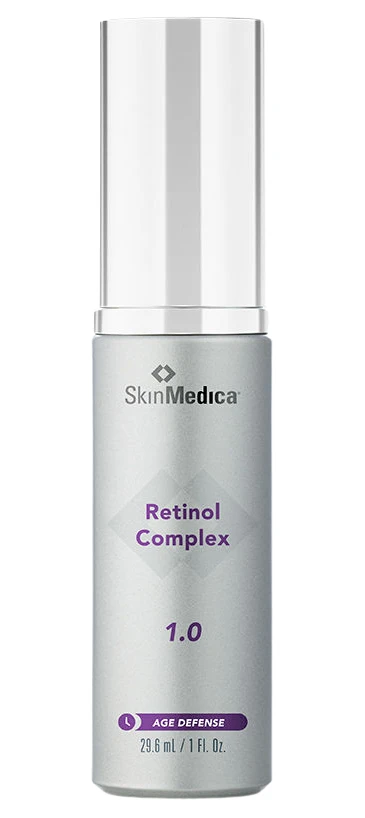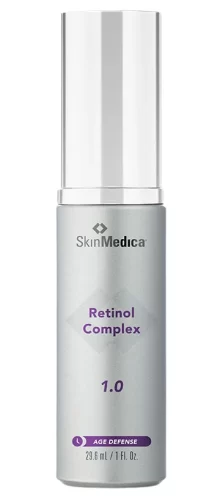 Best overall
SkinMedica Retinol 1.0 Complex
SkinMedica Retinol 1.0 Complex stands as your first line of defense against aging signs and is one of the very best retinol serums because it packs a serious punch to encourage new cell growth. Skin texture is enhanced and smoothed, with fine lines and dark spots reduced. Other powerful ingredients within are ceramides and soybean oil to strengthen your skin's barrier, squalane and niacinamide to support hydration and moisture retention, plus magnolia bark extract to help soothe skin. A complete cocktail to revive your skin while you sleep!
---


Best for deep wrinkles
Murad Resurgence Retinol Youth Renewal Serum
Murad stepped it up a gear with their serum, placing a tri-active retinol technology within their formula. They balance potent, fast-acting retinol with another retinol that acts as a slow overnight drip, minimizing irritation but maximizing visible results. To finish this off, a retinol booster increases cell turnover. And that's what equals youthful skin, fewer fine lines, improved texture, and enhanced radiance. Along with the addition of hyaluronic acid for plumping action, this is one of the best-selling retinol serums around!
---


Most potent
StriVectin Advanced Retinol Concentrated Serum
This silky serum delivers the do-it-all power of retinol without causing any common sensitivities on our skin. As you dream, StriVectin's most powerful form of retinol improves cell turnover to bring a smooth and youthful-looking complexion. There are so many antioxidants within too, halting free radicals and reducing inflammation. Also included is sodium hyaluronate to hydrate deeply. I completely love how many powerhouse ingredients are within this product, and it's definitely a worthy inclusion on this best retinol serums list!
---

Best for night
Sunday Riley A+ High-Dose Retinoid Serum
Sunday Riley is confident enough to give their night serum an A+ because they packed the formula with ingredients to provide visible, long-lasting results. You'll find a 6.5% blend of stabilized retinol and retinol-like botanical extracts to grant you youthfulness, clarity, and radiance without needing a prescription or a long stress-free holiday (I wish). And then, to soothe and minimize irritation, you'll find Hawaiian white honey, bisabolol, and cactus extract. It works great for all skin types, and it goes on like a dream with its lightweight, yet rich texture, making it the best retinol night serum out there.
---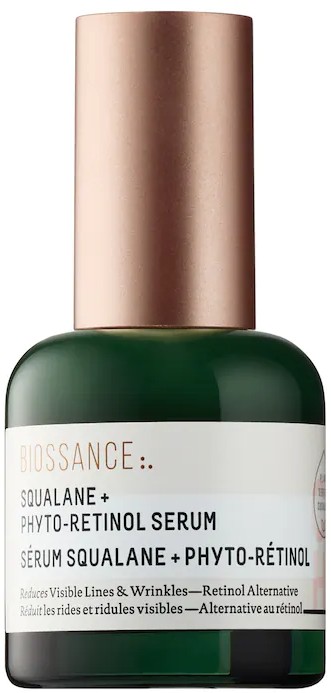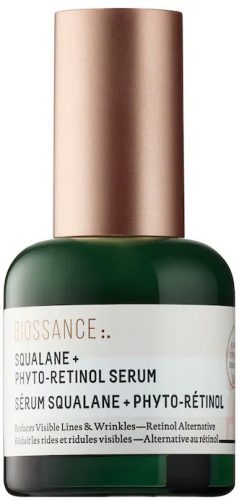 Best with retinol alternative
Biossance Squalane + Phyto-Retinol Serum
Ok, organic skincare lovers, this one is the best retinol-infused serum for you. Made integrally with plant-derived retinol alternative (bakuchiol), plant-derived squalane, hyaluronic acid, and niacinamide, it targets fine lines, wrinkles, and sun damage signs. It aids in locking in moisture, making your skin glow healthily with each application. Definitely a go-to for a vegan, cruelty-free, and recyclable packaging alternative.
---


Best for uneven skin tone
StriVectin Super-C Retinol Brighten Serum
From the luxury range, StriVectin brings a formula meant to illuminate and correct. The brightening power of vitamin C and the correcting impact of retinol join forces in one lightweight serum. What makes it even better is that NIA-114 amplifies it (the brand's proprietary form of niacin), strengthening the barrier for a healthy complexion.
---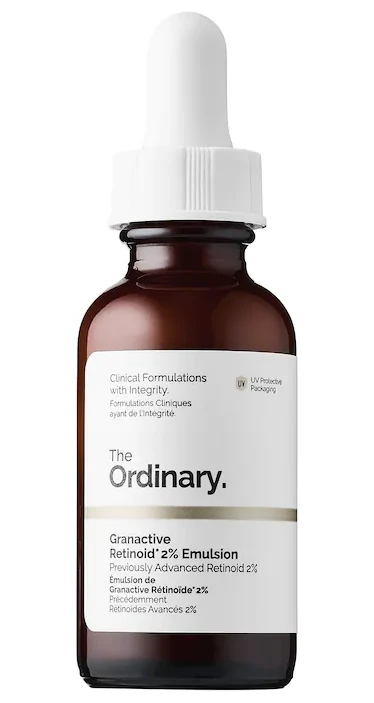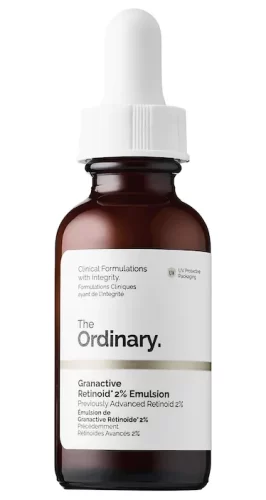 Best for beginners
The Ordinary Granactive Retinoid 2% Emulsion
If you want to improve your skin through retinoid but worry about irritation or whether it'll disrupt sensitive skin, The Ordinary's Granactive Retinoid could be your answer! It helps to defy signs of aging and reduce acne through effective retinoid without causing redness, peeling, or other signs of irritation. For such an effective product, this serum has a wicked-good price point too, being touted as the best retinol serum for beginners.
---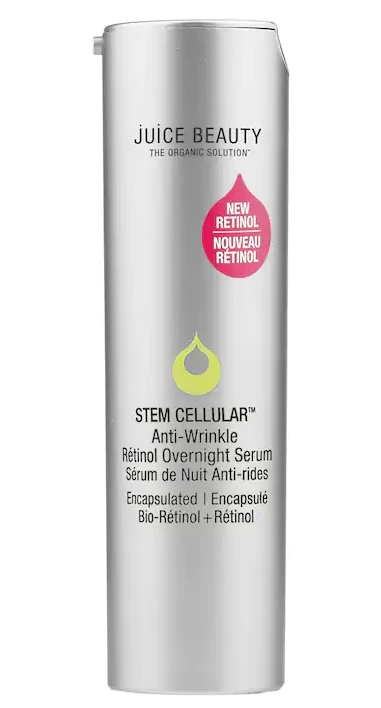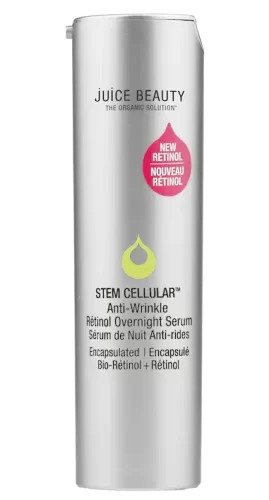 Best organic
Juice Beauty Stem Cellular Anti-wrinkle Retinol Overnight Serum
Here's an ultra-light serum for battling wrinkles based on organic ingredients for a more sustainable skincare journey. Key ingredients within are clean vegan retinol combined with a bio-retinol serum to keep skin looking and acting youthful while you sleep. These are innovatively encapsulated in evening primrose to increase potency. That paired with green tea and vitamin E gives some serious antioxidant action too.
---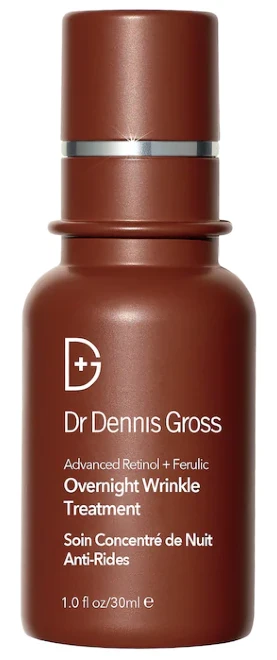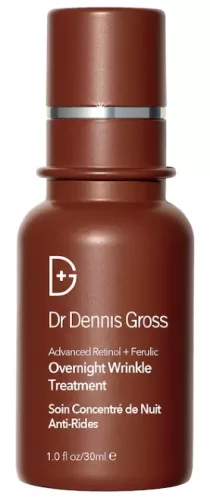 Best for uneven skin texture
Dr. Dennis Gross Advanced Retinol + Ferulic Texture Renewal Serum
Here's a retinol serum for all skin types. We've added it to the best retinol serums round up because it's a skin savior packed with ingredients that mimic our skin's very own foundations — the collagen, hyaluronic acid, and elastin that work together to result in a bouncy texture and radiant appearance. Dr. Gross combined two forms of retinol with bakuchiol and ferulic acid, basically a youth bringing magic potion. Retinol plumps skin, bakuchiol helps the moisture barrier, and ferulic acid is a free radical fighting warrior. And then they packaged it all up with everyone's ultimate hydrating BFF — hyaluronic acid.
---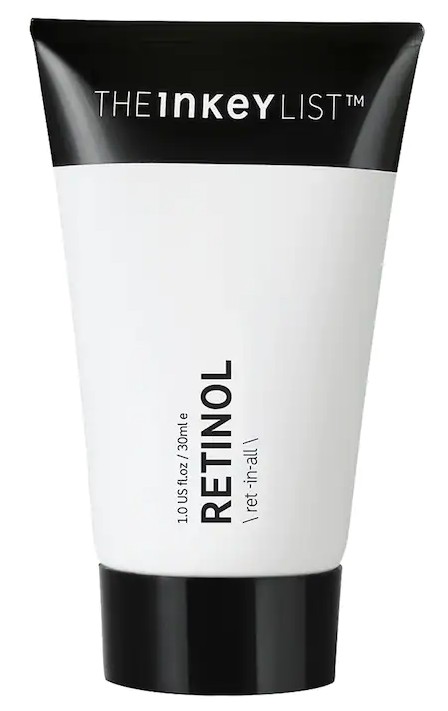 Best for budget
The Inkey List Retinol Anti-Aging Serum
Here's my ultimate favorite budget option for a retinol serum. The Inkey List is a brand I could rave about for days, and their retinol serum is incredible because of its simplicity. They unite 0.05% retinol with 0.5% granactive retinoid as a slow-acting formula that works wonderfully overnight to reduce wrinkles, even skin tone, and battle blemishes without irritating. Squalane is added to soothe and hydrate. I give it a complete chef's kiss.
---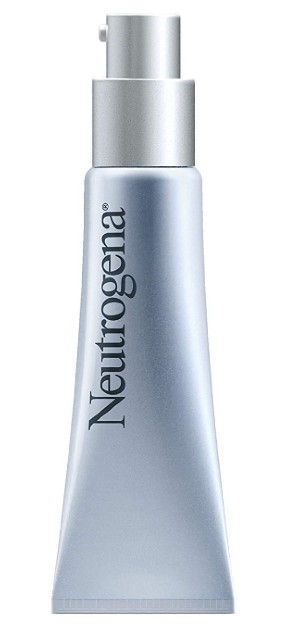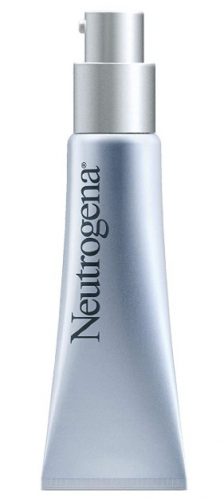 Best for skin repair
Neutrogena Rapid Wrinkle Repair Serum
Neutrogena serum combines retinol with hyaluronic acid in a silky formula that aims to soften fine lines, improve skin texture and brighten. It absorbs super fast and instantly plumps the look of wrinkles while diminishing age spots look. It's that mild retinol product your skin needs if you're a retinol newbie — start using it twice weekly until your skin builds tolerance to minimize the risk of irritations.
---