Allantoin may not be a skincare ingredient you've heard of, but it has certainly piqued the interest of beauty enthusiasts and skin experts alike. So, what's the deal with allantoin, and why should you care? Well, we've done our homework, scoured the vast corners of the internet, and dove headfirst into clinical studies to bring you the inside scoop. Ahead, we weigh in on everything you need to know about allantoin and how it can boost your skincare routine.
What is allantoin?
Allantoin is a naturally occurring compound found in various plants, such as comfrey, chamomile, and wheat sprouts. Surprisingly, it's also produced by animals, like snails, which have it in their mucin, and certain bacteria produce allantoin. However, the allantoin used in skincare formulation is often synthesized in labs for sustainability and stability reasons.
In the world of plants, allantoin plays a vital role in the growth and development of plant tissues. When it comes to skincare, allantoin takes on a different role, working as a moisturizing and soothing ingredient.
Chemically speaking, allantoin is structurally related to urea, a humectant that improves the skin's ability to retain moisture and enhances its natural barrier function. This connection to urea contributes to allantoin's moisturizing and keratolytic properties—more on this later.[1]
In summary: Allantoin offers a range of benefits for the skin and holds significance in both skincare products and plant biology. In fact, allantoin has gained FDA approval as a skin protectant and is used in over-the-counter medications at concentrations ranging from 0.5% to 2.0%.[2]
What does it do in skincare?
Moisturizes: Allantoin was proven to increase the water content in the outermost layer of the skin, known as the stratum corneum. This enhances the skin's ability to retain moisture, meaning more hydration and less dryness. If you're struggling with dry, rough skin, applying skincare products containing allantoin is a good way to give your skin long-lasting moisturization.
Exfoliates: Allantoin has keratolytic effects, which means it loosens the bond between dead cells and allows them to be easily sloughed off. This gentle exfoliating action can help unclog pores, remove impurities, and improve skin texture and tone. Allantoin also interacts with keratin to reduce the thickness of the outermost skin layer, resulting in a softer and smoother complexion.
Soothes: The anti-inflammatory properties of allantoin make it effective in calming inflamed skin. It can help reduce redness, itchiness, and swelling associated with various conditions such as eczema, psoriasis, and acne flare-ups.
Speeds up healing: Allantoin is really effective at promoting cell regeneration and helping repair damaged skin. It does that by supporting the growth of new cells. This is particularly beneficial for healing minor cuts and burns.
Reduces scars: A 2018 study on 125 people found that the combination of allantoin and onion extract has the potential to heal scars. The participants who wore a patch containing these ingredients following skin surgery saw a significant decrease in the appearance of their scars.[3]
Anti-aging: Studies show that allantoin stimulates the production of collagen and elastin, two proteins that contribute to the skin's firmness and elasticity. In other words, allantoin can smooth out fine lines and superficial wrinkles.
Enhances skin penetration: Allantoin has the ability to enhance the skin's permeability, allowing other active ingredients to penetrate more effectively. This can supercharge the efficacy of your whole skincare routine.
Acne: As an exfoliant, it removes pore-clogging elements, which is beneficial for acne-prone skin. What's more, it targets a major acne foe: inflammation.
Is it safe?
According to the Cosmetic Ingredient Review Expert Panel, allantoin is a safe, non-irritating, and gentle ingredient. It withstands heat and pH variations, so it can be easily added to a range of skincare products in concentrations ranging anywhere from 0.1 to 2.0%—the maximum allowed by the FDA in OTC products. It's a gentle ingredient that most people can use daily, including those with dry, sensitive skin.
How to incorporate allantoin in your skincare routine
You can add allantoin to your routine in a couple of ways.
One is as a moisturizer to treat dry and irritated skin. If that's your concern, pick a lotion containing allantoin and apply it during the day to give your skin a burst of moisture. Allantoin is typically non-sticky and does not leave a tacky residue on the skin when used in appropriate concentrations. Although it's not greasy and non-comedogenic, the other ingredients in the lotion can be, so check the product label.
Allantoin is also added in aftershave products and sunburn treatments due to its skin-soothing effects. It calms and repairs the skin after shaving or sun exposure if applied right after.
Acne-prone skin? Allantoin can help with that too. It calms inflammation, tames redness, and promotes the healing of blemishes. Look for a leave-on or spot treatment containing allantoin and apply it to your pimples. For acne scars, use allantoin in patches. Patches have long contact with the skin, allowing the allantoin to work consistently to regenerate scar tissues.
Moreover, allantoin is highly compatible with various skincare ingredients, including moisturizers, antioxidants, and anti-aging compounds. It actually works great with retinol and chemical exfoliants to boost their restorative benefits and help skin recover faster.
FYI, allantoin is also a common ingredient in hair and makeup products, including shampoos, lipsticks, foundations, and concealers.
Products we recommend
Check out the best allantoin products to boost your skincare routine:
---
1
Cetaphil Healing Lotion
This affordable lotion loads a handful of ingredients to promote long-lasting hydration and soothe dry skin. Ceramides and amino acids restore the moisture barrier function, and allantoin reduces irritation. It's non-comedogenic and suitable even for sensitive complexions.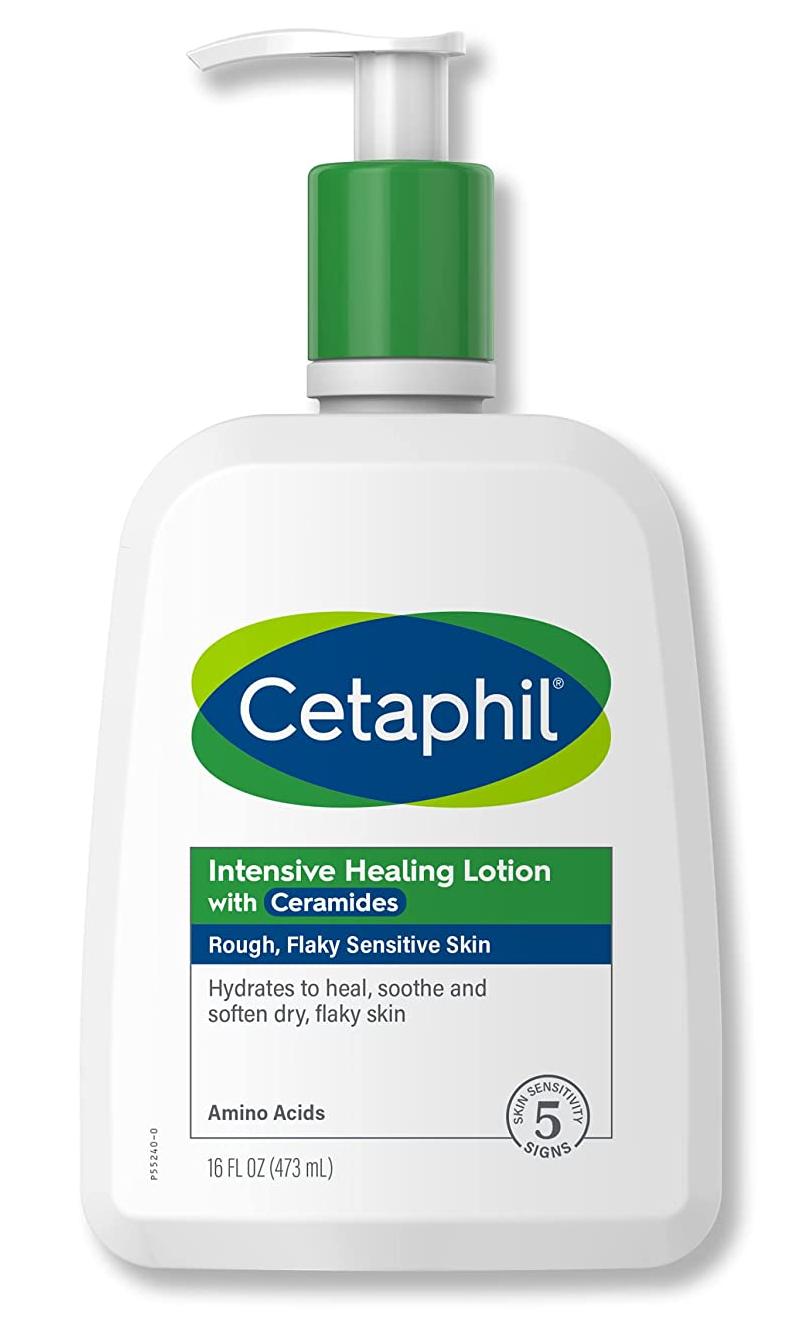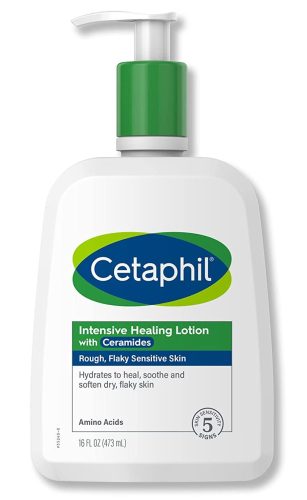 ---
2
Mario Badescu Oil Free Moisturizer
People with oily and combination skin swear by this oil-free moisturizer. It provides a balanced amount of lightweight hydration and feels weightless on the skin. Plus, it has lemongrass extract, which provides astringent effects.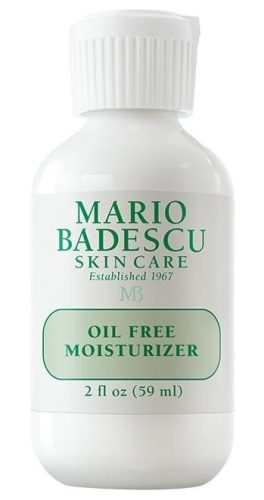 ---
3
Derma E Scar Gel
Derma E made one of the best allantoin-based products recommended by dermatologists for scar treatments. It's a gel infused with all the good stuff to help the skin heal. There's allantoin, panthenol (a humectant that attracts moisture), and a skin-whitening peptide that work together to brighten pigmented spots and smooth texture. To tackle new scars head-on, use it 2-3 times a day for eight weeks. For older scars, though, you need to put in some extra effort and apply it for at least three months.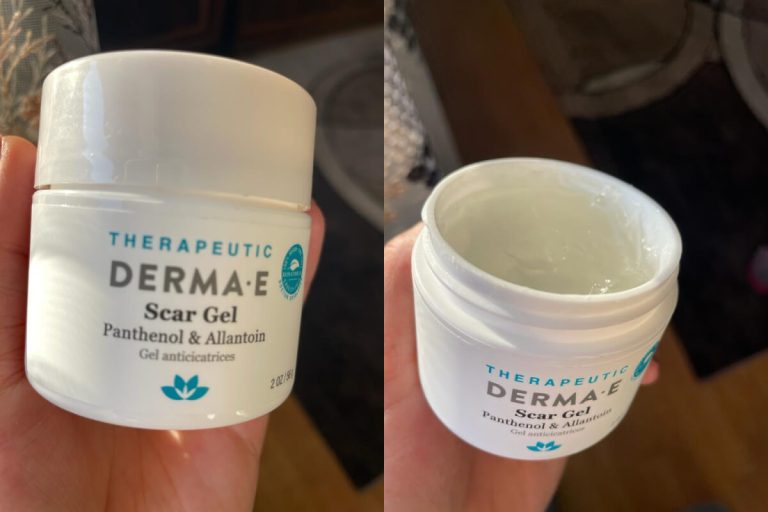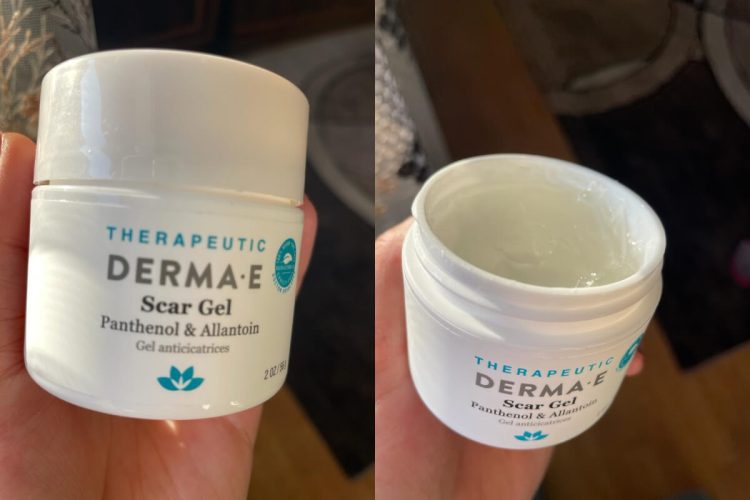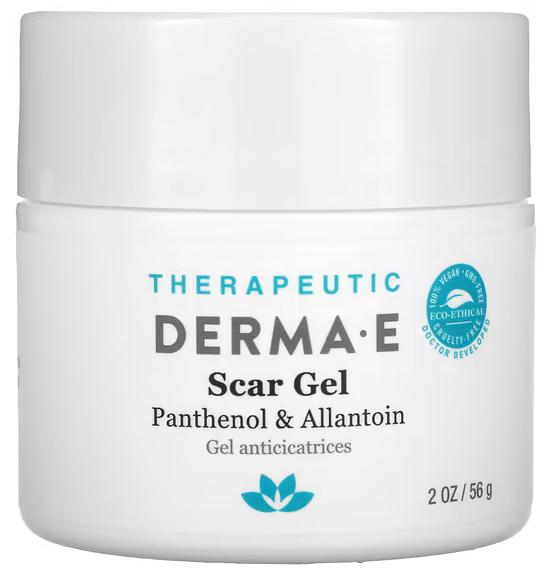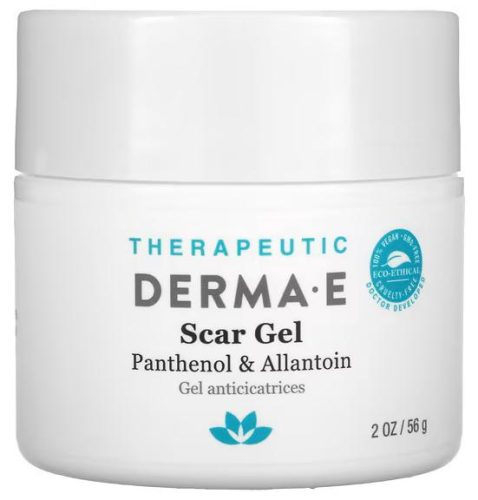 ---
4
Cosrx Hydrium Toner
One application of this toner and your skin will instantly feel more hydrated and supple. It's formulated with six types of hyaluronic acid, 0.1% panthenol, and 0.1% allantoin, which work to restore moisture in your skin and make it ready to take on the day ahead.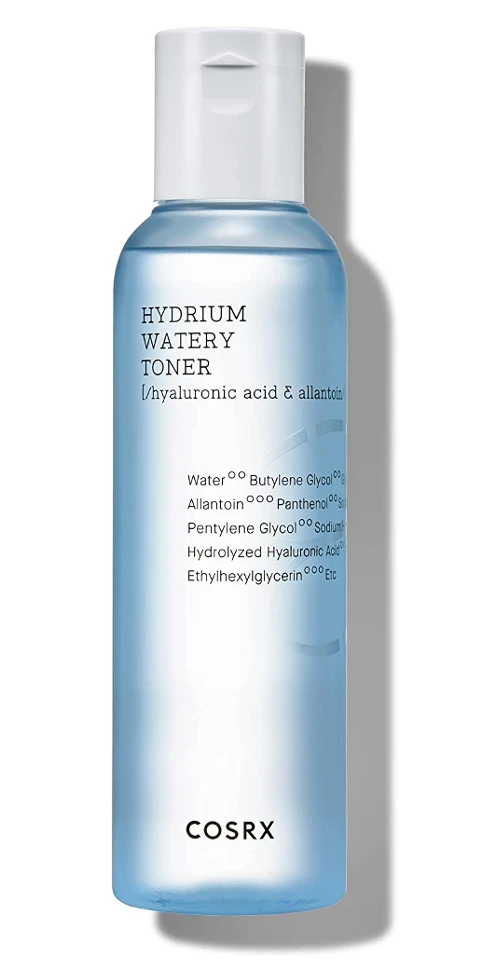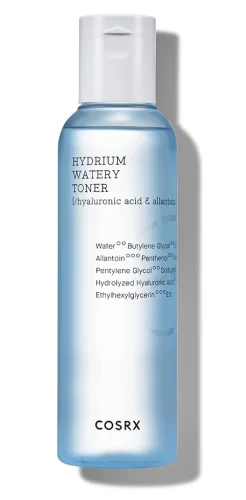 ---
5
Cos De Baha Snail Mucin Hyaluronic Acid Serum
This serum glides on the skin effortlessly and drenches it in intense hydration. Packed with a whopping 83% snail mucin, which houses allantoin and other skin-loving compounds, along with moisture magnets glycerin and panthenol, it pulls out all the stops to nourish dry skin and plump fine lines. And if that wasn't enough, it also boasts allantoin as a standalone ingredient for added soothing effects.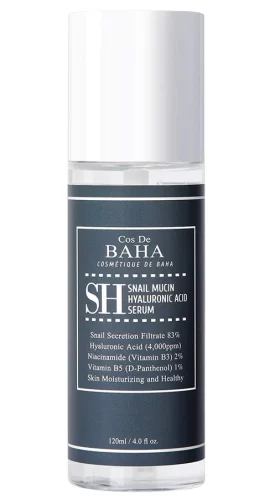 ---
References
Women's Concepts uses reliable sources, including dermatologists' insights, clinical trials, and scientific journals, to find accurate information and support all the facts shared in our articles. All statements and claims have clear and legit references. Read our editorial policy to learn more about our sources of information, our process of researching and fact-checking the content, and how our team strives to keep all articles updated, completed, and trustworthy.
References
Selamoglu Z, Dusgun C, Akgul H, Gulhan MF. In-vitro Antioxidant Activities of the Ethanolic Extracts of Some Contained-Allantoin Plants. Iran J Pharm Res. 2017 Winter;16(Suppl):92-98. PMID: 29844780; PMCID: PMC5963650.
U.S. Food and Drug Administration, Skin protectant active ingredients, Title 21, Volume 5, 21CFR347.10.
Prager W, Gauglitz GG. Effectiveness and Safety of an Overnight Patch Containing Allium cepa Extract and Allantoin for Post-Dermatologic Surgery Scars. Aesthetic Plast Surg. 2018 Aug;42(4):1144-1150. doi: 10.1007/s00266-018-1172-4. Epub 2018 Jun 14. PMID: 29948103; PMCID: PMC6097777.