Whether you want to prevent or whisk away wrinkles and saggy skin, one of these best skin tightening devices will do it all. Ok, not all. You still need to hold on to that healthy diet, exercise, and rigorously use your wrinkle-fighting products, from supplements and creams to serums or super-charged ampoules. Yet, using a skin tightening machine for home use might actually be the perfect addition to your anti-aging routine, and here is why.
Unlike topical products that work on the surface, these devices use low-energy radiation to go into the deeper skin layers, heating the dermis. It's this heat that boosts collagen, helping improve wrinkles and sagging skin while mitigating sun damage.[1] Most at-home skin tightening devices require less downtime, lower costs, and no need for recovery compared to in-office lifting treatments — though the results won't be as dramatic.
While popular skin-tightening therapies include radiofrequency (RF), high-frequency, lasers, LEDs, and ultrasounds, experts consider RF the best non-surgical procedure. "Currently, radiofrequency represents the gold standard of treatments designed to tighten the skin in a noninvasive fashion," reveals Abraham MT, the past president of the New York Facial Plastic Surgery Society.[2]
How do radiofrequency skin tightening machines work?
Radiofrequency skin tightening devices use energy waves to heat the deeper layers of the skin between 122 and 167°F. Maintaining this dermal temperature for at least three minutes triggers the release of heat-shock proteins. In turn, this increases the production of collagen and elastin fibers, thus improving skin firmness and elasticity, reducing wrinkles, and accelerating wound healing.[3] As such, radiofrequency is an effective anti-aging solution for a wide array of concerns, helping to contour the body, tighten the skin, and reduce sagginess and wrinkle while promoting a firm- and even-looking complexion.[1]
FYI, all other skin lifting procedures work on the same principle of warming skin tissues. However, compared to laser and light treatments that don't work on dark skin, radiofrequency energy is color blind, therefore, is suitable for everyone.[3]
How effective are radiofrequency devices?
According to research, radiofrequency is a safe and effective treatment to correct sagging skin in as early as one week. It was found that radiofrequency delivers almost instant skin tightening results since collagen production occurs immediately after treatment.[4]
Are skin tightening devices safe?
Since radiofrequency uses low-level energy, it is considered safe for home use. Also, most RF devices are cleared by the FDA for safety and effectiveness. However, there are a few side effects you should be aware of when using a radiofrequency machine, such as tingling, redness, skin rash, and temporary swelling.[5] To reduce the chances of side effects, apply a conductor gel prior to treatment so that the radiofrequency device can easily glide on the skin. Using a replenishing moisturizer after radiofrequency can also help speed up the skin's recovery process.
Besides, there are a few other things you should avoid while following a radiofrequency treatment, including:
Don't use chemical peels or laser resurfacing two weeks prior.
Don't perform microdermabrasion one month before.
Don't apply retinol, glycolic acid, or other exfoliants for the next two or three days after radiofrequency.
Don't use radiofrequency on active infections, breakouts, or sunburn.
Avoid IPL/laser procedures on the treated area.
Avoid alcohol two days prior to treatment.
Don't use radiofrequency if you are pregnant or nursing.
Avoid using radiofrequency skin tightening devices if you have been taking isotretinoin (Accutane) within the past six months.
The best at-home skin tightening devices
Scroll on to find the best skin tightening devices for home use.
---
TriPollar Stop Vx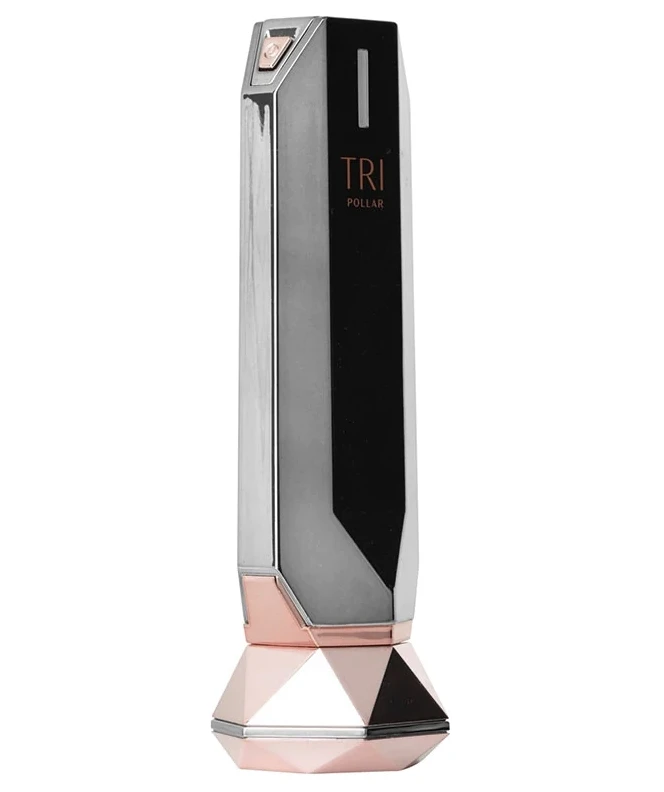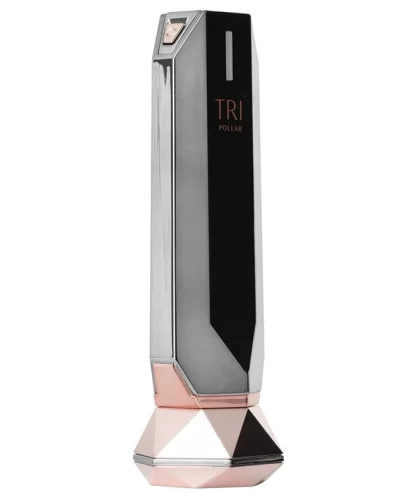 TriPollar Stop Vx is a double-duty skin tightening machine that works with two types of technologies to smooth skin and target loss of elasticity and firmness. First, it uses interchanging radiofrequency waves to distribute heat evenly into the dermis, stimulating collagen and elastin. Additionally, the cutting-edge electronic vibration technology accelerates blood circulation and targets muscles to improve their strength. In a nutshell, TriPollar Stop Vx is one of the best skin tightening devices that use RF to bring salon-like results at home. It's also FDA-cleared, easy to use, and comes with a hydrating gel to enhance the results.
Use our exclusive code WOMENSCONCEPTS to get 20% off on any skin tightening device on MyTripollar. Check now.
---
Silk'n Titan Skin Tightening Device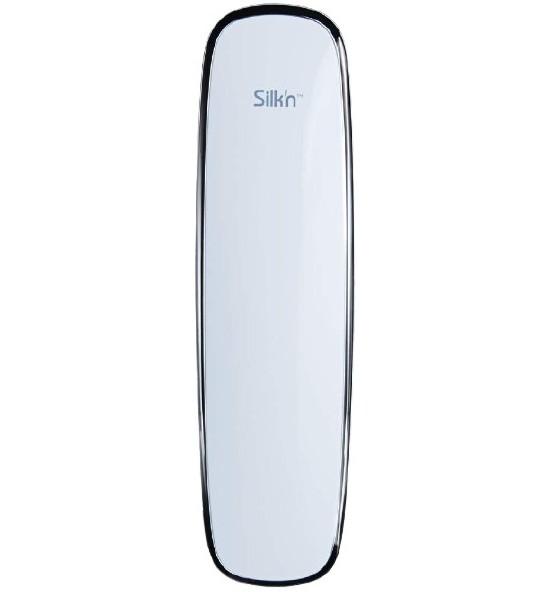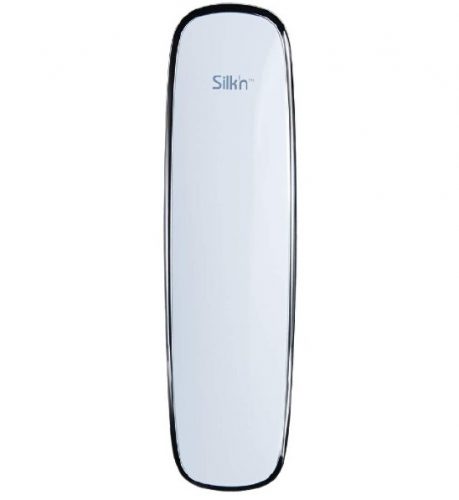 Do you fancy handier, travel-friendly skin tightening machines? Then Silk'n Titan is what you're looking for! Clinically tested, it uses three different sources of energy, including RF, infrared heat, and LED, to make your skin appear firmer and rejuvenated.[6] By using Silk'n Titan, collagen and elastin fibers are repaired, cell renewal stimulated, sunspots and pores reduced, and skin elasticity improved. P.S.: If you're a starter, begin with the first energy level and gradually raise it until you reach the heat level you are comfortable with.
---
MLAY-RF01 Radio Frequency Machine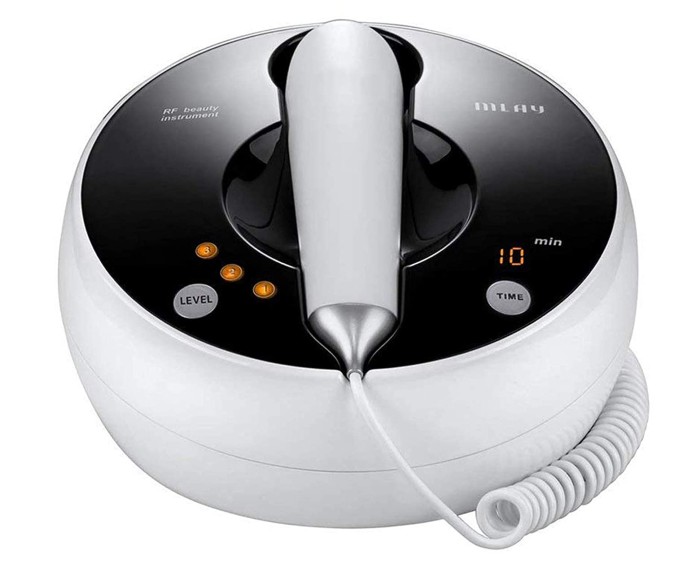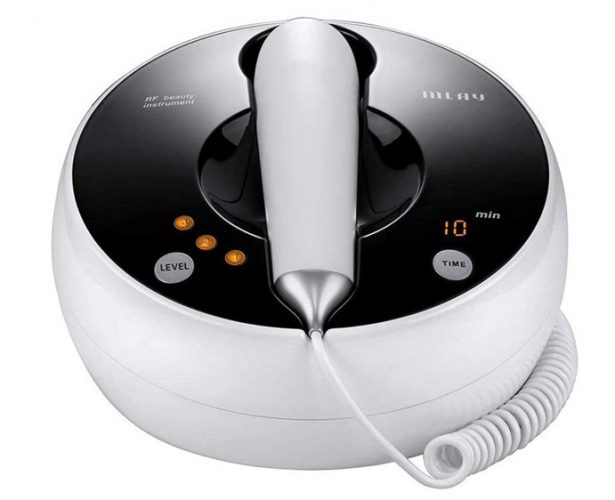 Another best skin tightening device for home use that relies on radiofrequency to tighten the skin and plump wrinkles is none other than MLAY-RF01. It features a system that automatically adjusts the device's energy depending on your skin's temperature, avoiding overheating issues. For normal skin, use the device once every four days. If your skin is dry, you need to treat it more often; every two days will do. Once you're satisfied with the results, decrease the number of sessions once a fortnight to maintain them.
---
NuFace Trinity Facial Toning Device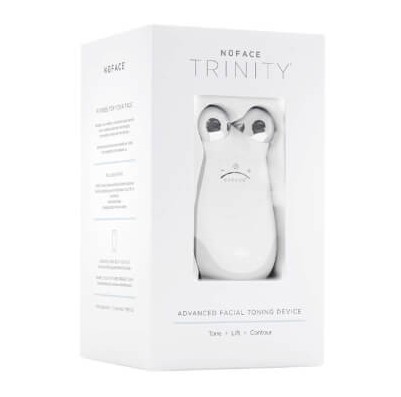 Unlike other devices, this one stimulates the skin with gentle microcurrent, producing almost instant lifting and tightening effects (and it's also travel-friendly and FDA-cleared). It's great if you prefer multi-tasking devices as it features interchangeable treatment attachments for the face and neck to improve facial contour, plus an extra attachment for the eye area and lips, perfect to battle puffiness, dark circles, and smile lines. And as for how effective it is, according to a clinical trial performed by the brand, NuFace Trinity improved facial contour in 85% of cases and made the skin smoother in 80% after one month of regular use.
---
ZIIP Beauty Facial Device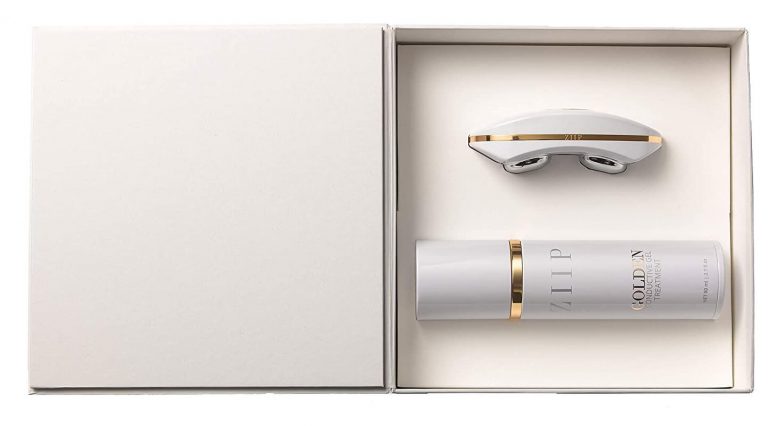 If you feel like splurging on a tightening facial device, check this one. ZIIP Beauty is not using radiofrequency but nano-currents to stimulate skin cells, boost collagen and elastin, increase blood flow, and repair broken tissues. All these lead to radiant, flawless, and glowing skin. The device is beginner-friendly, featuring a phone app that'll let you choose from seven different facial treatments. It also comes with step-by-step videos offering an easy, relaxing, and comfortable experience.
---
Sensica Sensilift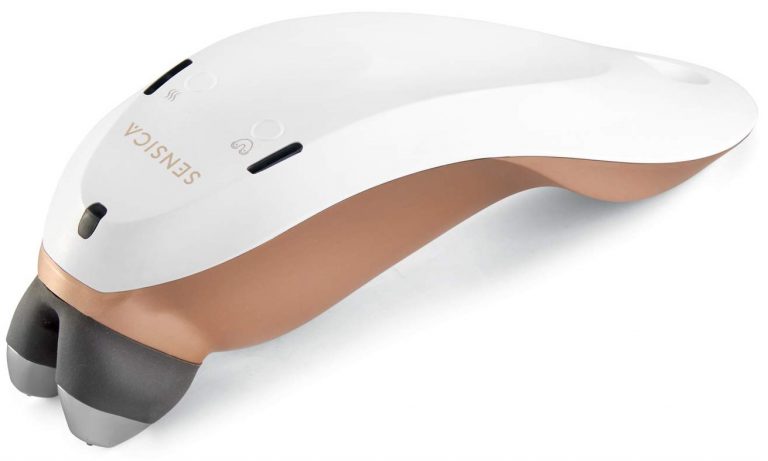 This FDA-cleared skin tightening device works with a new generation of radiofrequency technology to stimulate collagen production and remodel the existing one. More precisely, it's a dual-acting treatment that massages the skin to boost blood circulation while delivering radiofrequency energy. This way, the RF wavelengths can penetrate different skin layers simultaneously, so it's more likely to give you transformative results.
---
Newa Home-Use Skin Tightening Device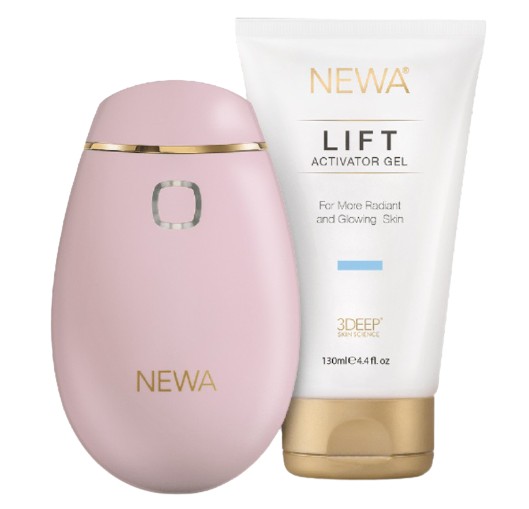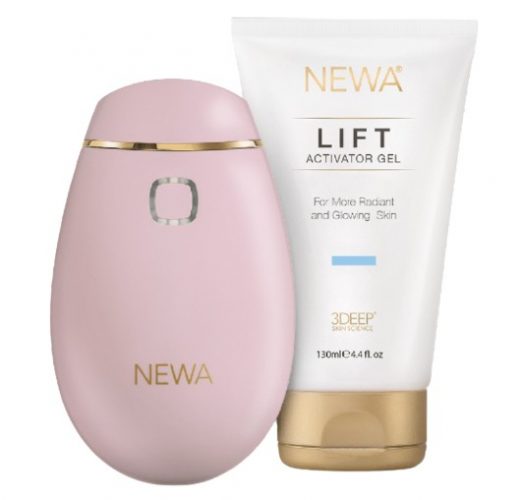 Among the best at-home skin tightening devices, Newa is probably the most popular. It works with 3DEEP — an RF energy-based treatment — to lift saggy skin and reduce wrinkles. Newa is actually one of the few devices that demonstrated anti-aging benefits in clinical studies. Even the FDA tested Newa, clearing it as an over-the-counter home-use device for skin tightening. "The benefits of the Newa device are based on the clinical performance testing provided, and the improvements seen on the patient wrinkle severity reduction scores are substantial," concluded FDA.
---
DermaWand Radiofrequency Device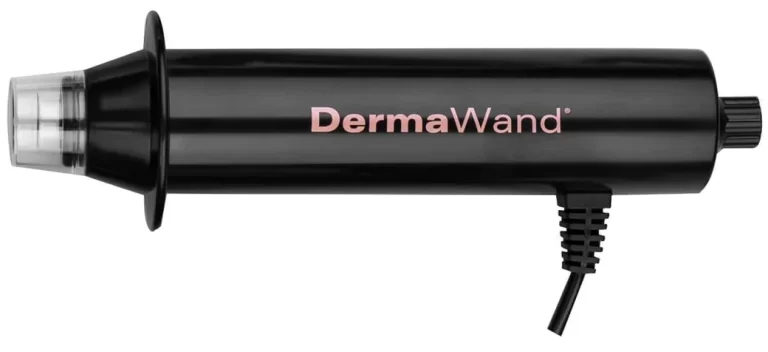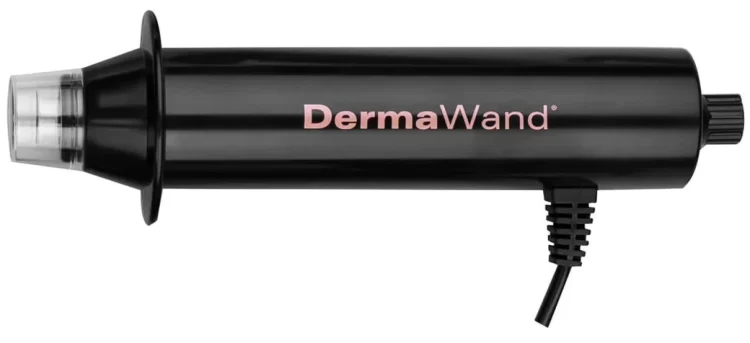 DermaWand is not only super affordable, but it's a game-changer for skin rejuvenation since it combines three types of treatments: thermal energy, radiofrequency, and microcurrent. The magic? It delivers up to 100,000 microcurrent pulses per second to increase blood flow, enhance RF energy absorption, and nourish the skin.
---
Orlaya Skin DermaDeep RF Pro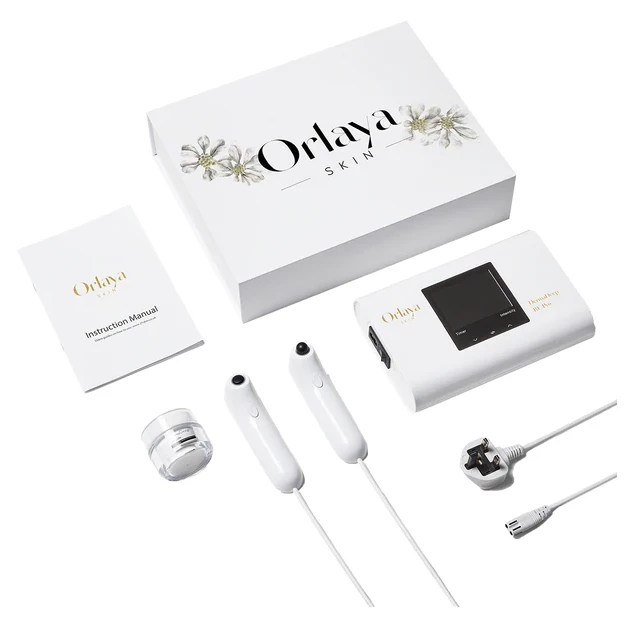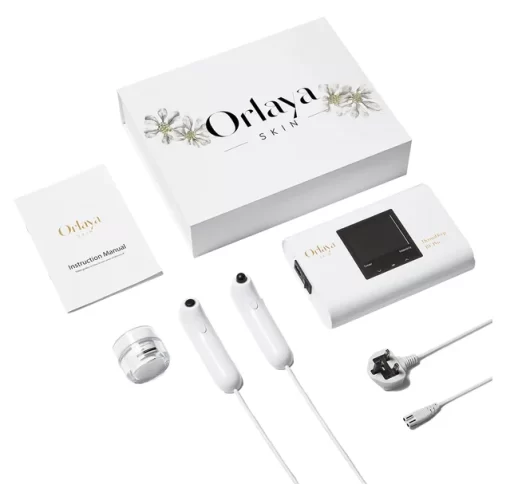 This one works a bit differently than other skin tightening devices. As it boasts monopolar technology, Orlaya Skin DermaDeep RF Pro uses a single electrode, meaning it can penetrate deeper than devices that feature two electrodes. This leads the power of light to reach the deeper skin layers for instant and long-lasting benefits, restoring collagen and elastin to reveal smoother skin, softened wrinkles, and a toned face.
---
TriPollar Stop Eye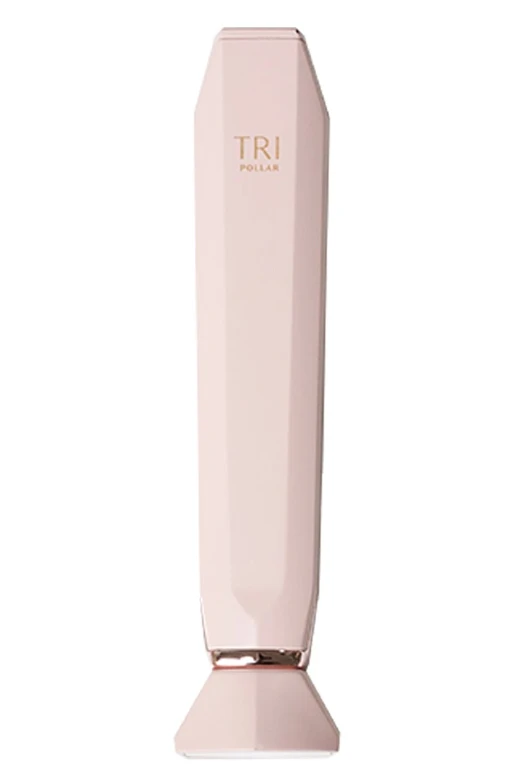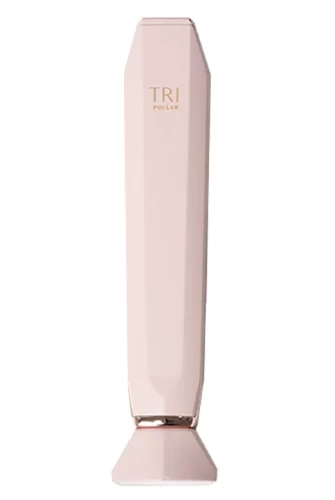 TriPollar Stop Eye has been specifically designed to target the delicate areas around the eyes, lips, and nose. It works with radiofrequency to plump crow's feet, minimize puffiness, and revitalize tired eyes in no time. The purchase also includes a gentle and hydrating balm that makes the treatment more enjoyable and boosts the benefits.
---
Who is a good candidate for radiofrequency skin tightening treatment?
Radiofrequency treatment is suitable for all skin types, being especially beneficial for skin that feels tight and dry and shows early aging signs.
---
How do I prep my skin for a radiofrequency treatment?
Before using your skin tightening machine, start by having your face cleansed. To use your radiofrequency device, apply a conductor gel — it ensures a proper connection between electrodes and your skin.
---
What to do after radiofrequency treatment?
After having the treatment, follow up with a nourishing and regenerating serum or cream. A hyaluronic acid serum, a ceramide moisturizer, or niacinamide cream will quench your thirsty skin — right what you need after radiofrequency therapy. Now, for the following days, keep your skin moisturized, and any AHA, BHA, or harsh ingredients that may exfoliate your skin, such as glycolic acid, are a no-no.
---
How often can you use skin tightening devices?
Usually, a skin tightening device should be used two to five times per week, with 10-15 minutes sessions, to provide maximum results. Obviously, you should read the instructions of the device and follow up accordingly.
Usually, after the treatment is completed, the skin maintains collagen production for one to six months, after which it starts to decrease. That's why once you're happy with the results, you can still use the device every now and then to keep your skin youthful.
Above all, you should not overuse the treatment. The skin needs time until it's fully repaired. By using a skin tightening device excessively, you can block the process and lose all the progress.
---
Can I use RF on my body?
Yes. Skin tightening devices might be best-known for treating the forehead, under-eye area, cheeks, mid-face, jawline, and neck, but they also work for contouring and tightening the body's loose skin too. While not all devices are designed for body use, some do, and they do it quite well.
Fast facts before you buy a radiofrequency machine
According to studies, radiofrequency-based devices are suitable for any skin type and tone.
Most at-home skin tightening machines require multiple uses, daily or weekly, compared to clinical devices that usually require use once every six months.
Radiofrequency may instantly increase collagen production. However, the results don't last long, and collagen production decreases after one to six months. Hence, you should do the treatment regularly.
The frequency used varies from 1MHz to 6MHz, and the power ranges from 40W to 240W, which are considered safe for home use. Most radiofrequency machines adjust their power according to the treated area.
The energy penetration's depth is inversely proportional to the frequency. In layman's terms, lower frequencies can penetrate deeper into the skin.
Ideally, don't expose your skin to sun or tanning beds for at least three days after the treatment. And use sunscreen daily!
References