Although alcohol is used in skincare products to fight bacteria, keep ingredients stable, and boost their absorption power, some types of alcohol can weaken the skin's protective barrier and cause dehydration. This happens because alcohol strips the skin of moisture, leaving it feeling uncomfortable and tight. If your complexion is already dry or sensitive, using products containing alcohol can be a recipe for disaster. This is where the best alcohol-free moisturizers come in handy—they keep the skin moist and plump without tightness or sensitivities.
Is alcohol in moisturizers bad for my skin?
It mostly depends on the alcohol type and how sensitive your skin is in the first place. There's bad alcohol that dehydrates the skin and causes redness or irritation. And there's good alcohol. No matter how backward it might sound, there's a type of alcohol known as fatty alcohol that's good for the skin, and it's better to have it in your product than not. After all, a formula still needs alcohol to keep ingredients stable and bacteria out, but it doesn't have to be the one that causes dryness and irritation.
According to FDA, the alcohol-free label is given when the product doesn't contain ethyl alcohol, denatured alcohol, isopropyl alcohol, SD alcohol, and benzyl alcohol—all these are types of drying alcohol. Thus, if a product has only fatty alcohol, it's still eligible to have the alcohol-free label.
So instead of running away from every moisturizer with a trace of alcohol, pick the ones with fatty alcohol (like cetearyl, cetyl, and stearyl alcohol) because these are the good guys that keep the formula stable without causing sensitivity. They are derived from the fatty acids in vegetable oils and help skin feel smoother and softer by adding moisture.
How to choose an alcohol-free moisturizer that's right for your skin?
As long as the moisturizer contains only fatty alcohol (cetearyl, lauryl, stearyl, and oleyl alcohols) and does not contain drying alcohol (like isopropyl, ethanol, or isopropanol), it's still alcohol-free, so you're good to go. Besides, you should consider your skin type when choosing your moisturizer. For instance, if your skin is oily, you need lightweight, non-comedogenic moisturizers that won't clog pores. On the other hand, sensitive skin should pick an alcohol-free moisturizer that'll help consolidate the protective barrier and reduce sensitivity, while dry skin should opt for a formula with emollients and occlusive.
The best alcohol-free moisturizers to try
Here are some of the best moisturizers without alcohol that provide deep hydration without drying out your skin. To make your shopping easier, we've given each product a unique label so you can find your perfect match according to your skincare goals and what you want to achieve from your moisturizer—be it to soothe redness, control sebum, or reduce acne breakouts. More than that, we've picked a variety of products with different textures (from lightweight gels to heavier creams) and price tags so anyone can find something to their taste.
---
Best overall
Clinique Moisture Surge 100H Auto-Replenishing Hydrator
When you see Clinique, you know that the product will not let you down for a second. Per the brand's claims, this moisturizer can keep your skin hydrated for up to 100 hours with one single application. It does that thanks to hyaluronic acid and the exclusive ingredient, aloe bio-ferment, which boosts the skin's ability to retain moisture. It has an oil-free and lightweight formula, which makes it suitable for oily and breakout-prone skin, and a gel texture that pampers the complexion every time you smear it on. Besides, this moisturizer is free of bad alcohol and fragrances, so it can be your go-to even if your skin is on the super-sensitive side.
---
Best for very dry skin
EltaMD Intense Moisturizer
EltaMD Intense Moisturizer is a game-changer for severely dry skin. It turns out it retains 90% of the skin's moisture for the whole day—yep, it's that good. The waterless formula packs only two ingredients: petrolatum and paraffin (a derivative of petroleum). To put this into perspective, petrolatum is the mother of occlusive moisturizers that coat the skin's surface with a protective film to reduce water loss by nearly 98%. It's also a great antibacterial with softening effects that help skin heal faster. Well, this alcohol-free moisturizer is basically pure petrolatum, which means it's super effective at hydrating the skin and relieving irritation and redness. It's also ideal for recovering skin after a cosmetic procedure.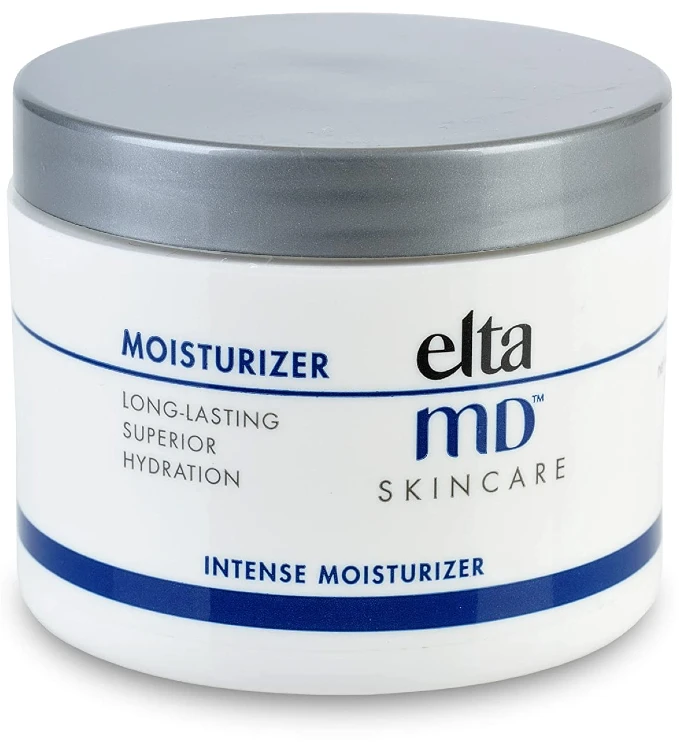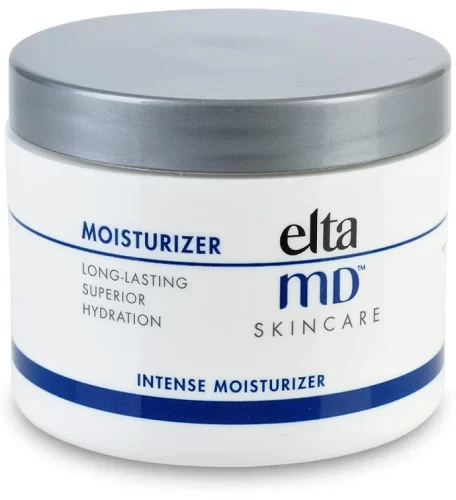 ---
Best drugstore
Aveeno Calm + Restore Oat Gel Facial Moisturizer
As the name suggests, this drugstore moisturizer calms and restores the skin and addresses those with sensitive, irritated, and dry complexions. It's laced with two sources of oat extract, an ingredient that targets barrier repair while soothing and protecting against environmental stressors. Plus, it contains feverfew flower extract, which, despite not being popular, it's a powerful antioxidant and soothing ingredient. Although it's nourishing and repairs the skin intensely, the consistency of this moisturizer is not heavy or tacky as you would expect.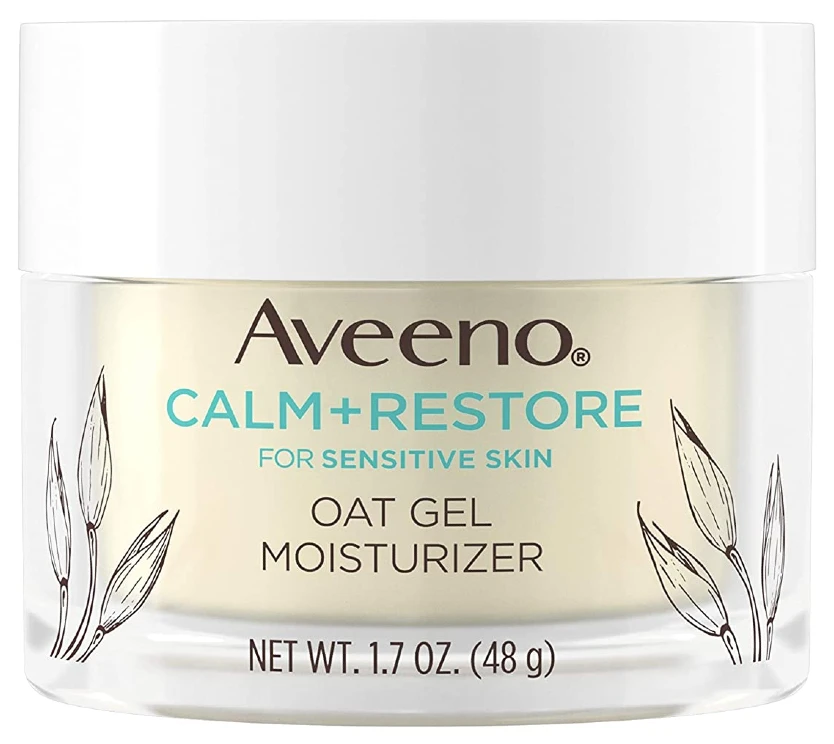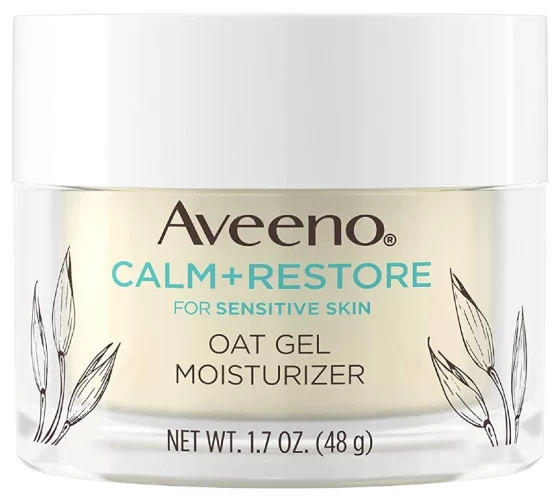 ---
Best for oily skin
Juice Beauty Oil-Free Moisturizer
If you have oily skin or don't like products that make your skin feel greasy, try this oil-free moisturizer by Juice Beauty. The gentle formula packs squalane to help regulate sebum production and hydrating hyaluronic acid, which also reduces skin oiliness. Moreover, it's spiked with soothing cucumber and aloe vera and a mix of naturally-sourced antioxidants to purify, protect, and ease inflammation. The results? It hydrates and leaves a matte finish while keeping the greasy look at bay. Plus, the moisturizer is easily spreadable and feels weightless while assuring some sun protection with SPF 30.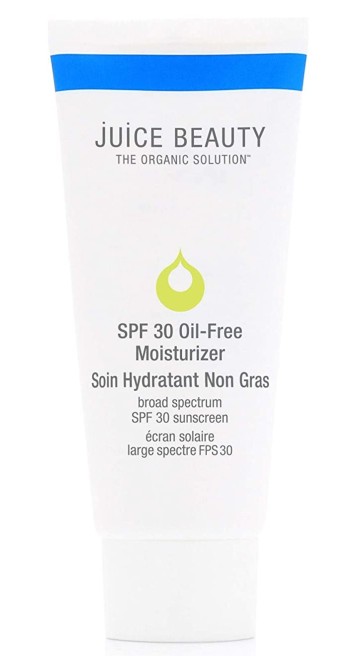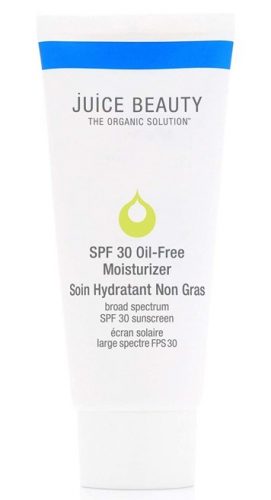 ---
Best for mature skin
Biossance Squalane + Omega Repair Moisturizer
Biossance Repair Cream is one of the most nourishing moisturizers sans alcohol that everybody can use. It's EWG-certified and has a rich formula full of skin-loving ingredients to pamper your complexion and get the best version of it. It moisturizes and plumps skin instantly due to hyaluronic acid and shea butter, while squalane, omega fatty acids, and ceramides reinforce the epidermal barrier for more resilient skin. All these compounds lead to less visible wrinkles and fine lines, a plumper look, and a healthy glow.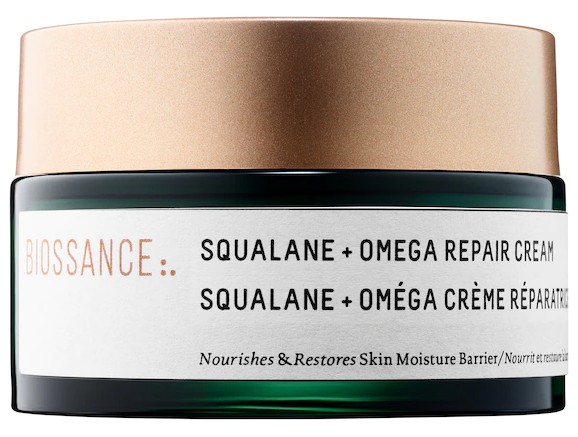 ---
Best for sensitive skin
Pai Love & Haight Moisturiser
Pai Love and Haight Moisturiser is the one you want if your skin is easily reactive. Because it's formulated with gentle ingredients, and almost 80% are organic, this moisturizer is very unlikely to cause irritations. More than that, it keeps skin hydrated and nourished with avocado, jojoba oils, shea butter, and squalane. "This moisturizer is amazing. I have sensitive skin and deal with reactive skin in the rosacea family. Before Pai, my skin was itchy and painful. Now, it feels great. I have dry skin as well, so Love and Haight is perfect for me," one reviewer says.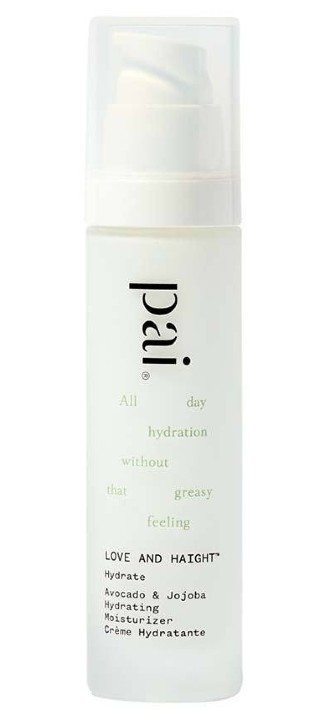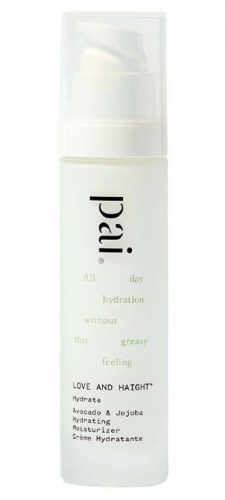 ---
Best for aging signs
Ebanel Liposomal Retinol Moisturizer
This one arrests fine lines and wrinkles and gets rid of dullness and uneven texture with a potent formula enriched with 2.5% retinol—the most powerful molecule that spurs collagen growth and stimulates cell renewal. If this is something you'd want, add this moisturizer to your shopping list ASAP. It uses liposomal technology to deliver retinol and peptides into deeper layers of the skin for increased efficacy toward aging marks. And to mitigate the chances of irritation, the formula loads replenishing ingredients like ceramides, shea butter, hyaluronic acid, and vitamin E. To stay on the safe side, use it only in your nighttime routine and follow up with sunscreen the next morning.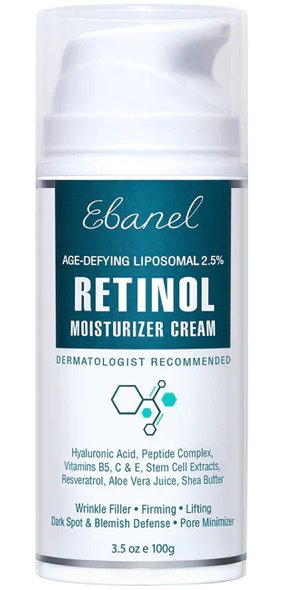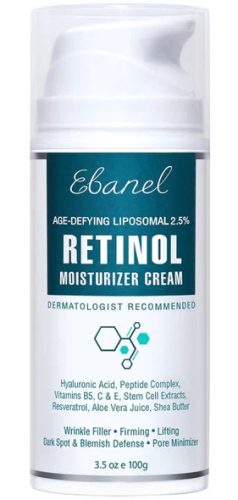 ---
Best natural
100% Pure Restorative Extra Riche Moisturizer
If you are a fan of natural skincare, 100% Pure Restorative Extra Riche Moisturizer is the perfect option for you. It offers rich moisture and eases redness while infusing skin with nutrients, minerals, amino acids, and vitamins. Everything inside this product is organic and contains a cocktail of soothing ingredients, such as shea butter, coconut, jojoba, and cedarwood oils. Plus, it doesn't have alcohol but an additive composed of cetearyl alcohol and fatty acids of olive oil to soften skin while providing a smooth finish.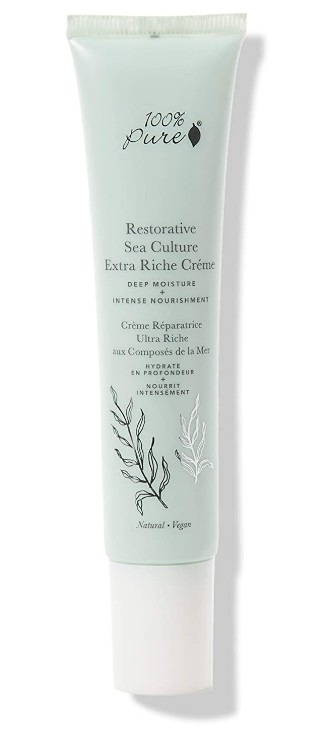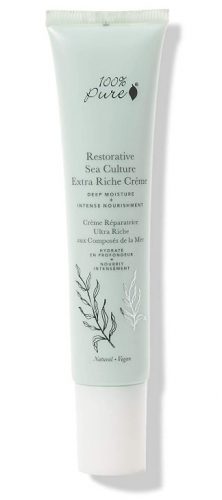 ---
Best for acne
Cetaphil Gentle Clear Mattifying Acne Moisturizer
This Cetaphil formula is your best shot if you're looking for an alcohol-free moisturizer specifically formulated for acne-prone skin to control breakouts and reduce pores look. With 0.5% active salicylic acid, it exfoliates the dead cell buildup and thoroughly cleanses the skin of bacteria and gunk. It also relieves some of the redness and irritation associated with severe acne thanks to zinc, which has anti-inflammatory properties. And while most acne treatments are drying, this moisturizer is super hydrating and soothing—and it's globally available in all drugstores and costs no more than $10.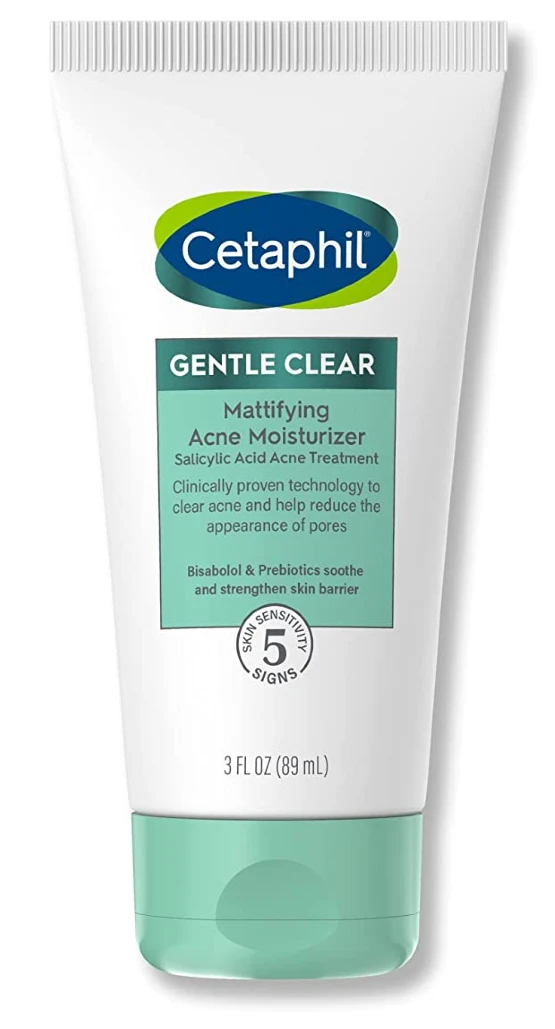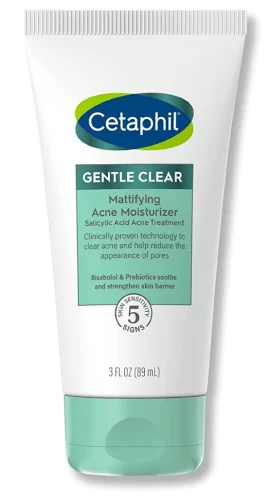 ---
Editor's choice
Versed Moisturizing Gel Cream
This alcohol-free cream is our team's favorite, and you're just about to find out why. While humectants, like aloe leaf juice and hyaluronic acid, attract water into the skin, squalane, and jojoba seed oil seal it for long-lasting moisture. There is also a good amount of green tea, which provides antioxidant and soothing benefits. And everything is in a bouncy jelly-like texture that absorbs super fast without leaving the skin greasy. The formula is non-comedogenic, so it won't ever clog pores, either.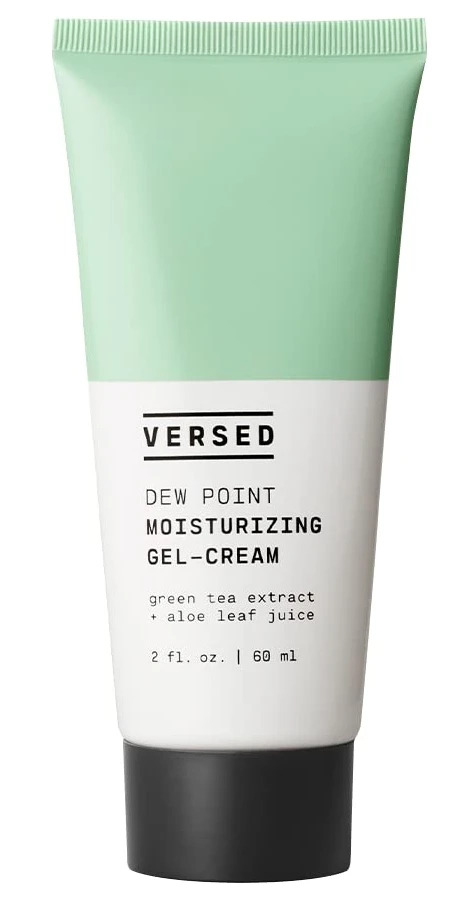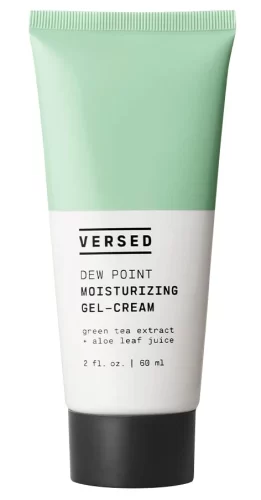 ---
Best for skin barrier
CeraVe Daily Moisturizing Lotion
CeraVe puts on the table a budget-friendly moisturizer and a dermatologist-lauded solution for those who aim to strengthen their protective barrier and get rid of dry, flaky skin. Free of fragrance and drying alcohol but loaded with hyaluronic acid and three types of ceramides, it moisturizes intensely and helps restore and consolidate the skin over time. In addition to being dermatologist recommended, this moisturizer holds the National Eczema Association (NEA) Seal of Acceptance, meaning it won't cause the skin to flare—no wonder over 110,000 people gave it 5-star reviews on Amazon.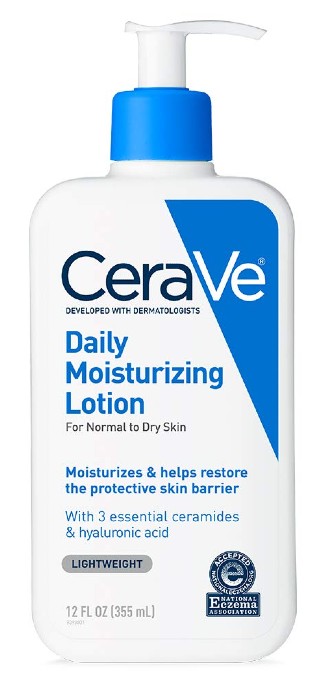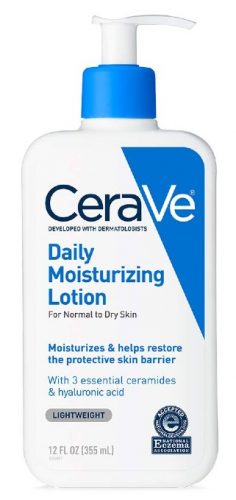 ---
Best splurge
Chanel Le Lift Crème De Nuit Moisturizer
Chanel Le Lift Crème De Nuit Moisturizer is our ultimate high-end product pick for those who want to splurge on an alcohol-free moisturizer. The wonder in this luxurious formula is a concentrate of botanical alfalfa, a gentle alternative to retinol that sustains collagen growth and encourages cell renewal. Amino acids and a peptide also support the collagen-boosting benefits, so you can expect visibly plumper skin in the long run. Apply it every night on top of your favorite serum or bare skin, and watch the magic happen.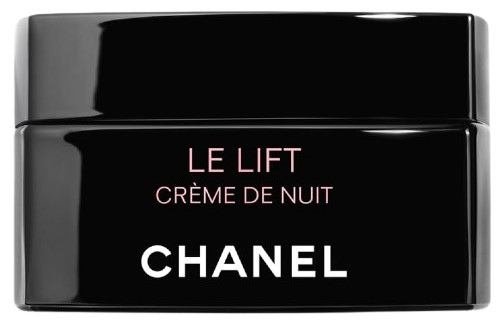 ---
Best for relieving irritations
First Aid Beauty Ultra Repair Cream
First Aid Beauty Ultra Repair Cream is a dermatologist-tested cream made with colloidal oatmeal, a potent emollient known to relieve itching and irritation. Moreover, the cream eases redness and soothes the skin with allantoin, a natural extract from the comfrey plant, and reinforces the skin's defense against external threats with ceramides— lipids that make up 50% of the epidermal barrier. And it does it all without denatured alcohol, artificial colorants, or fragrances. Use it whenever your skin is in need of a pick-me-up from too much exfoliation, sun damage, or if you want to address eczema.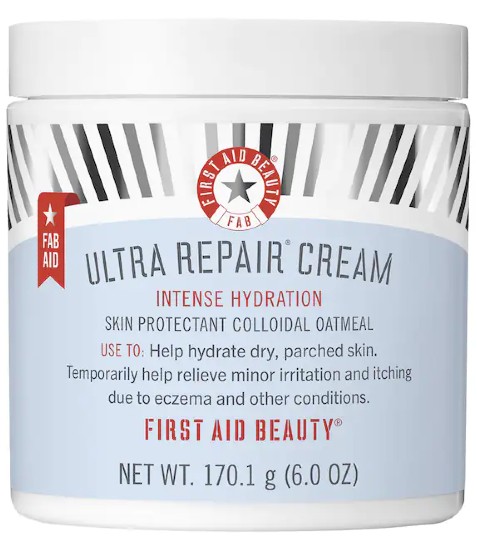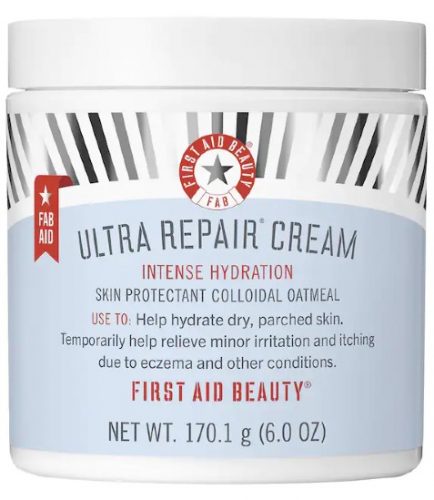 ---
Best for night
La Roche-Posay Toleriane Ultra Night Moisturizer
Consider this night moisturizer if your skin is feeling stressed and weak. The formula leans on niacinamide to restore skin proteins and boost the production of ceramides and shea butter for added comfort. Because it's free of any ingredient that may cause sensitivity, such as preservatives, parabens, fragrances, or drying alcohol, this moisturizer is suitable for allergy-prone or easily reactive skin. More than that, it's oil-free and non-comedogenic, so it won't ever clog your pores.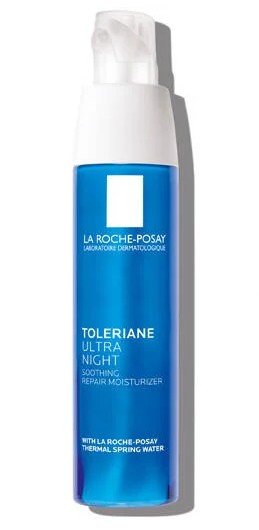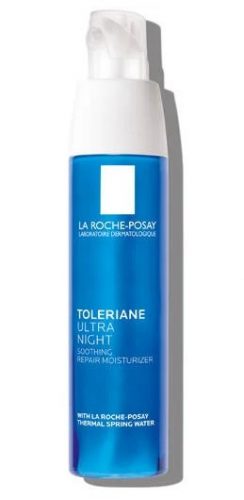 ---
Best with SPF
Fenty Skin Hydra Vizor Invisible Moisturizer
This moisturizer is not only free of alcohol and other unforgiving compounds, but it keeps the skin guarded against UV damage with SPF 30. The formula is also loaded with a bunch of antioxidants to defend from oxidative stress, while two molecular sizes of hyaluronic acid increase hydration to multiple skin layers. The feeling is lightweight, sans heaviness or stickiness, and, true to its name, it's truly invisible on all skin tones.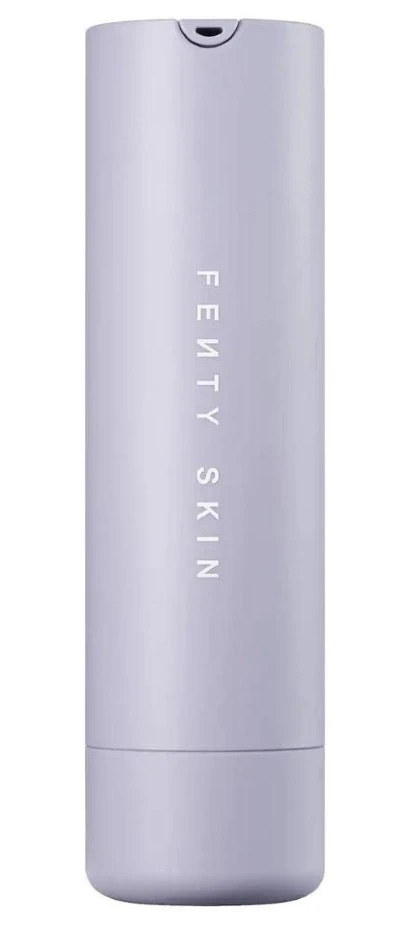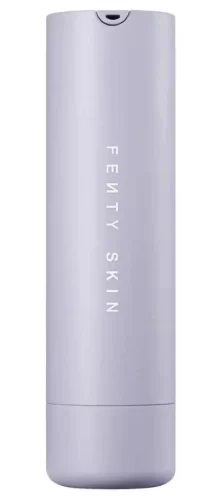 ---
Best for dark spots & sun damage
Medix 5.5 Vitamin C + Turmeric
If you've been a sun worshipper or fought acne in your teenage years, you've probably been left with dark patches and blemishes. This alcohol-free moisturizer addresses both issues with a formula powered by the most potent brightening agents, including vitamin C, ferulic acid, and turmeric. The formula is as good at improving skin tone as it is at preventing the formation of new dark spots. It also leaves the complexion hydrated and pampered, thanks to the addition of shea butter and beeswax. Ah, and you can slather it all over your body, including your face, neck, and decolletage.