Although alcohol is used in skincare to fight bacteria, keep ingredients stable and boost their absorption, some types of alcohol can weaken the protective barrier, causing skin dehydration and sensitivities. In turn, this makes the skin feel uncomfortable, fine lines and wrinkles appear more noticeable, and increases the chances of getting reactions. This is where the best alcohol-free moisturizers come in handy — they vow to keep the skin moist and plump without tightness or sensitivities.
Is alcohol in moisturizers bad for my skin?
Welp, it mostly depends on the alcohol type and how sensitive your skin is in the first place. There's bad alcohol that may dehydrate the skin and cause redness or irritation. And there's good alcohol. No matter how backward it might sound, there's a type of alcohol known as fatty alcohol that's good for the skin and is better to have it in your product than not. After all, a product still needs alcohol to keep ingredients stable, but it doesn't have to be the one that causes dryness and irritation. 
According to FDA, the alcohol-free label is given when the product doesn't contain ethyl alcohol, denatured alcohol, isopropyl alcohol, SD alcohol, and benzyl alcohol — all these are types of alcohol that can pose issues for the skin. Thus, if a product has only fatty alcohols, it's still eligible to have the alcohol-free label. So instead of running away from every moisturizer with a trace of alcohol, pick the ones with fatty alcohol (like cetearyl, cetyl, and stearyl alcohol) because these are the good guys as they keep ingredients stable without causing sensitivity. They are derived from the fatty acids in vegetable oils and help skin feel smoother and softer by adding moisture.
How to choose the best alcohol-free moisturizer?
As long as the moisturizer contains only fatty alcohol (cetearyl, lauryl, stearyl, and oleyl alcohols) and does not contain drying alcohol (like isopropyl, ethanol, or isopropanol), it's still alcohol-free, so you're good to go. Besides, you should consider your skin type when choosing your moisturizer. For instance, if your skin is oily, you need lightweight, non-comedogenic moisturizers that won't clog pores. On the other hand, reactive skin should pick an alcohol-free moisturizer that'll help consolidate the protective barrier and reduce sensitivity, while dry skin should opt for emollient and occlusive formulas.
The best alcohol-free moisturizers
Are you ready to reap the benefits of the best moisturizers without alcohol that won't dry out your skin?
---
Best overall
Clinique NEW Moisture Surge Intense 100H Hydrator
Per the brand's claims, this moisturizer can keep your skin hydrated for up to 100 hours. Clinique NEW Moisture Surge does that thanks to hyaluronic acid and its exclusive ingredient, aloe bio-ferment, which helps skin retain more moisture. It has an oil-free and lightweight formula, which makes it suitable for oily and breakout-prone skin, and a gel texture that pampers the complexion every time you smear it on. Besides, this moisturizer is free of bad alcohol and fragrances, so even if you're on the super-sensitive side, it can e your go-to. In the end, everyone loves Clinique products, and this moisturizer seems to be the next hit.
---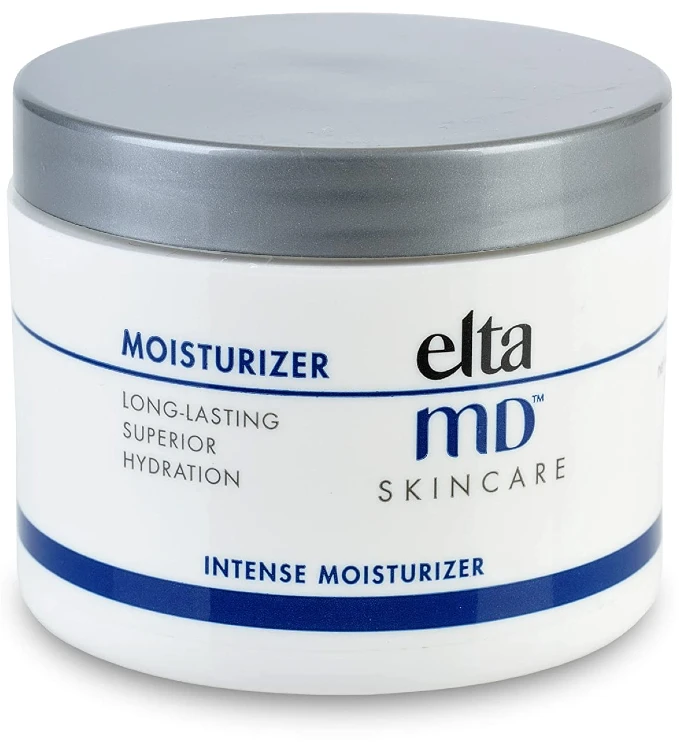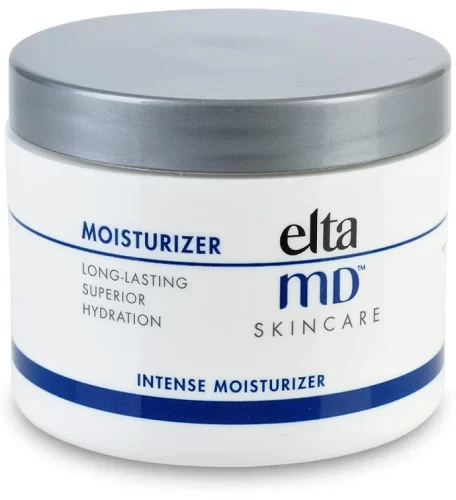 Best for very dry skin
EltaMD Intense Moisturizer
EltaMD Moisturizer, the mother of occlusive moisturizers, stands as the best alcohol-free moisturizer for dry skin that retains 90% of skin's moisture for at least 12 hours — yep, it's that good. If you fancy minimalist formulas, you'll love this waterless moisturizer even more as it packs only two ingredients: petrolatum and paraffin (a derivative of petroleum). Just to recap, petrolatum is touted for its ability to form a barrier that seals moisture in (perfect for slugging), being one of the best hydrators for parched skin.
---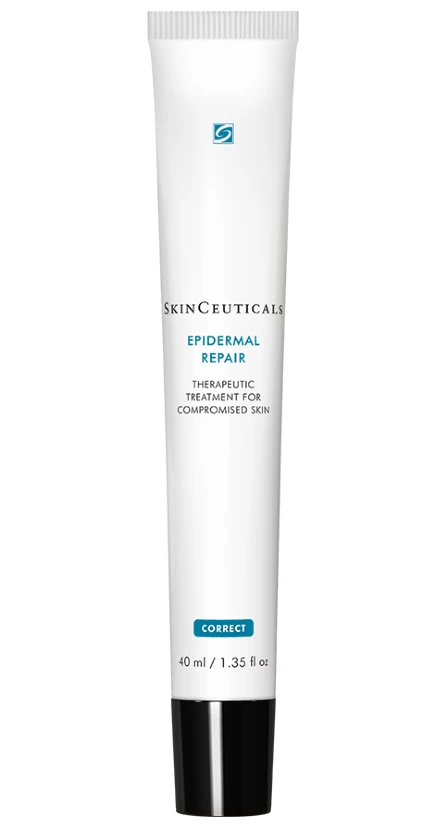 Best for redness
SkinCeuticals Epidermal Repair
So far, one of the best alcohol-free moisturizers comes from SkinCeuticals in the form of an intensely restorative cream that works to reduce redness and other post-treatment damage while supporting the barrier function. It uses soothing ingredients such as beta-glucan and Gotu kola extract to calm and protect the skin, plus Centella asiatica, which hydrates and relieves inflammation.
---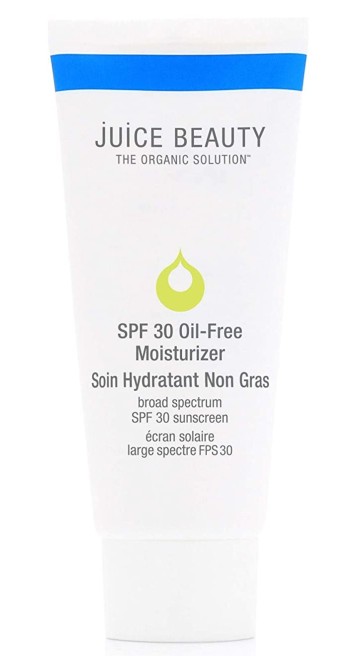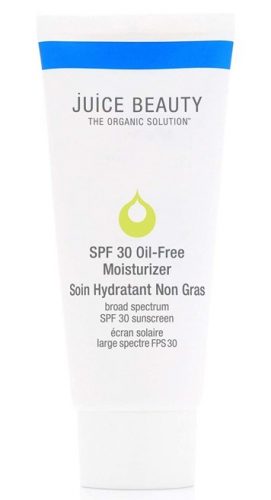 Best for oily skin
Juice Beauty Oil-Free Moisturizer
If you have oily skin or don't like products that make your skin feel greasy, try this oil-free moisturizer by Juice Beauty. It's made with soothing ingredients like aloe vera, avocado, and cucumber extract, which hydrate and soften, plus natural antioxidants like pomegranate and sage leaf, to protect cells from damage and reduce inflammation. Plus, this one is easily spreadable and feels weightless and non-greasy while assuring some sun protection, too.
---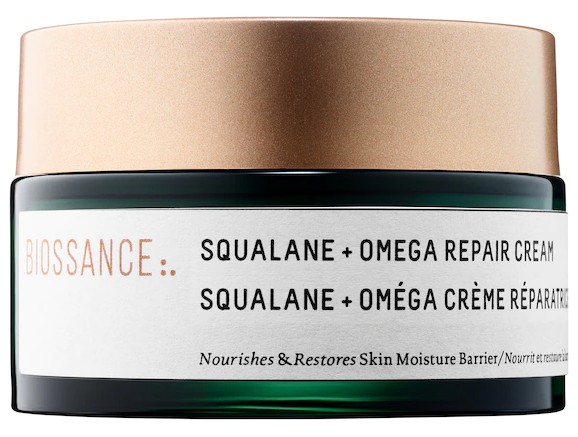 Best for mature skin
Biossance Squalane + Omega Repair Moisturizer
Without a doubt, Biossance Repair Cream is one of the best alcohol-free moisturizers out there that everybody can use. Not only is EWG-certified, but has a rich formula full of skin-loving ingredients that hydrate, replenish, and nourish your complexion to get the best version of it. It moisturizes and plumps skin in an instant due to hyaluronic acid and shea butter, while squalane, omega fatty acids, and ceramides reinforce the barrier for more resilient skin. All these compounds lead to less visible wrinkles and fine lines, a plumper look, and a healthy glow.
---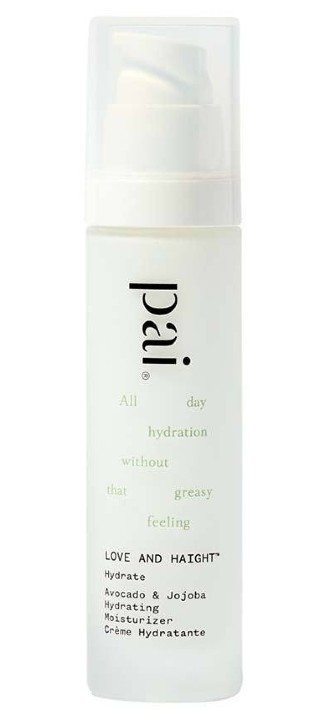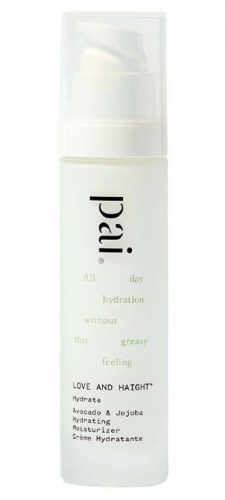 Best for sensitive skin
Pai Love & Haight Moisturiser
Pai Love and Haight Moisturiser is the one you want if your skin is easily reactive. Because it's formulated with gentle ingredients, and almost 80% are organic, this moisturizer is very unlikely to cause irritations. More than that, it keeps skin hydrated and nourished with avocado, jojoba oils, shea butter, and squalane. "This moisturizer is amazing. I have sensitive skin and deal with reactive skin in the rosacea family. Before Pai, my skin was itchy and painful. Now, it feels great. I have dry skin as well, so Love and Haight is perfect for me," one reviewer says.
---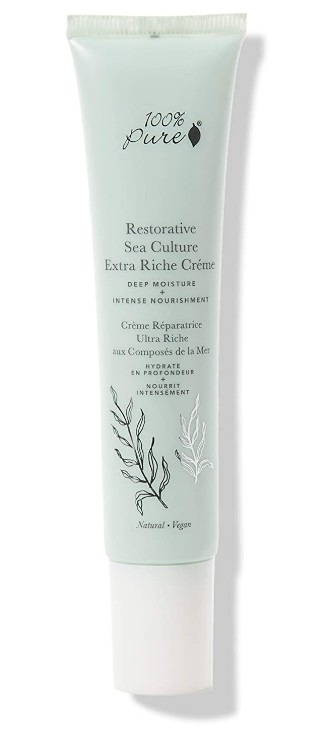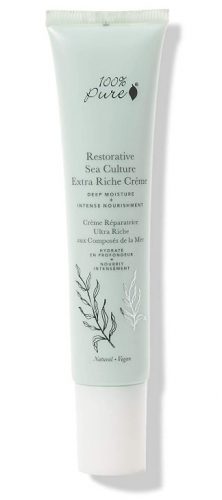 Best organic
100% Pure Restorative Extra Riche Moisturizer
If you are a fan of natural skincare, 100% Pure Restorative Extra Riche Moisturizer may be the best alcohol-free moisturizer for you. It offers rich moisture and eases redness while infusing skin with nutrients, minerals, amino acids, and vitamins. Everything inside this product is organic and contains lots of soothing ingredients, such as shea butter, coconut, jojoba, and cedarwood oils. Plus, it doesn't have alcohol but an additive composed of cetearyl alcohol and fatty acids of olive oil to soften skin while providing a smooth finish. Finally, this moisturizer is suitable for all skin types, especially dry and sensitive.
---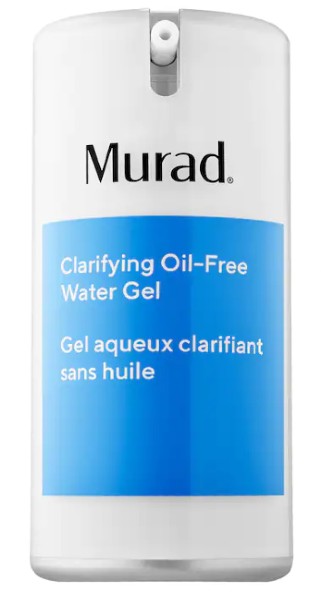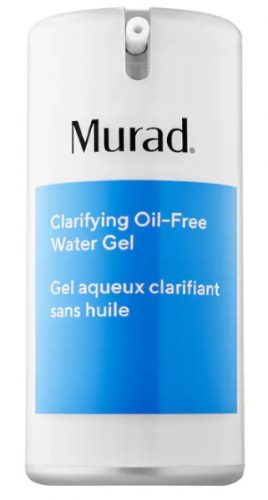 Best for acne
Murad Clarifying Oil-Free Moisturizer
Murad Clarifying Water Gel is a non-comedogenic, oil- and alcohol-free moisturizer that has it all, from anti-acne ingredients such as salicylic acid and niacinamide to antioxidants, exfoliants, and even skin brightening agents. Besides, it improves hydration thanks to glycerin and hyaluronic acid, while pinus densiflora leaf extract gives antibacterial benefits to effectively kill acne-causing bacteria. If you're looking for the best moisturizer without alcohol for your acne-prone skin to help clear breakouts, give this Murad product a try.
---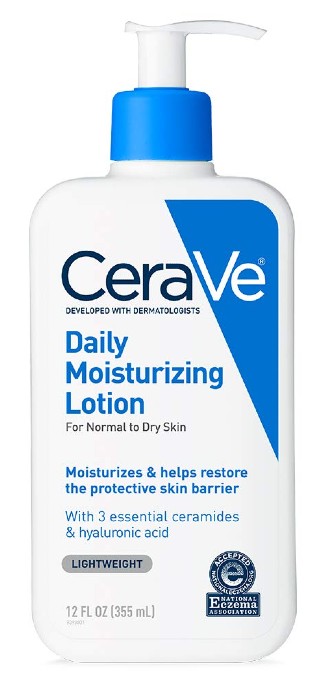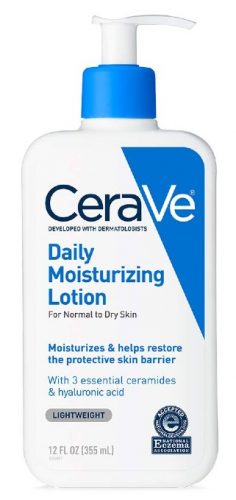 Best for skin barrier
CeraVe Facial Moisturizer
CeraVe offers a budget-friendly moisturizer and a dermatologist-recommended solution for those who aim to strengthen their protective barrier. Free of fragrance and drying alcohol but loaded with hyaluronic acid and three types of ceramides, it helps restore and consolidate the skin over time. It doesn't feel greasy and has a lightweight texture that gets absorbed really quickly, so it's almost impossible not to like it — it's a best-seller on Amazon for a reason.
---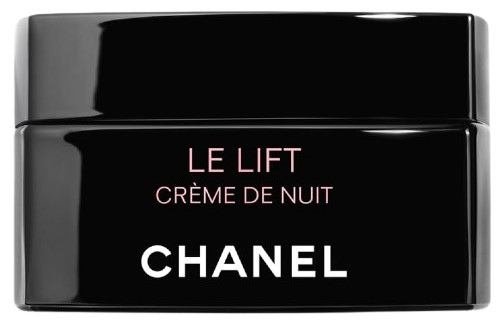 Best splurge
Chanel Le Lift Crème De Nuit Moisturizer
On the high-end side, there's Chanel moisturizer which is another excellent alcohol-free alternative ideal for your PM routine. It has a formula rich in natural ingredients with soothing properties that work to revitalize and hydrate your skin while you sleep. Among the active ingredients, there's botanical alfalfa extract (a rich source of antioxidants, vitamins A, B, D, E, and K, polyphenols, amino acids, and minerals), squalane, shea butter, and lactic acid. This formula targets dryness and dehydration while reinforcing the skin and boosting its overall condition.
---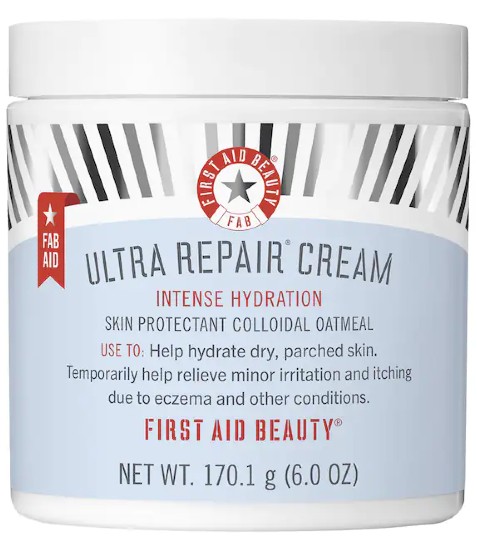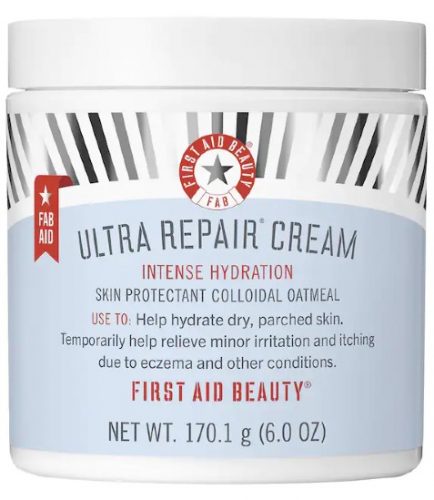 Best for relieving irritations
First Aid Beauty Ultra Repair Cream
First Aid Beauty Ultra Repair Cream is a dermatologist-tested cream made with colloidal oatmeal, a potent emollient known to relieve itching and irritation. It softens and soothes due to allantoin, a natural extract from the comfrey plant, and helps reinforce the skin with ceramides and shea butter. And it does it all without denatured alcohol, artificial colorants, or fragrances.
---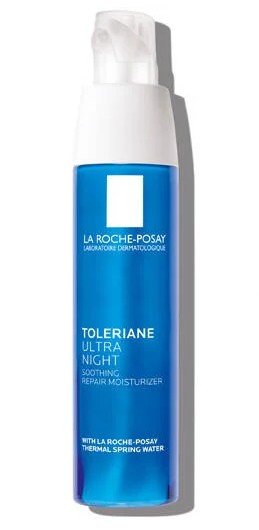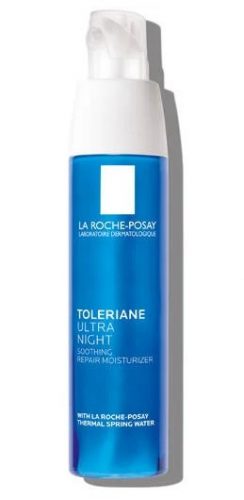 Best for night
La Roche-Posay Toleriane Ultra Night Moisturizer
Or you can try this high-rated night moisturizer by La Roche-Posay. It has a soothing gel-cream texture that feels like a dream and a formula that gives long-lasting hydration and helps restore the barrier with squalane, niacinamide, shea butter, carnosine, and vitamin E. Because it's made without any ingredient that may cause sensitivity, such as preservatives, parabens, fragrance, or drying alcohol, this moisturizer is suitable even for allergy-prone or easily reactive skin. More than that, it's dermatology tested, oil-free, and non-comedogenic, so there's no chance your skin won't love it.
---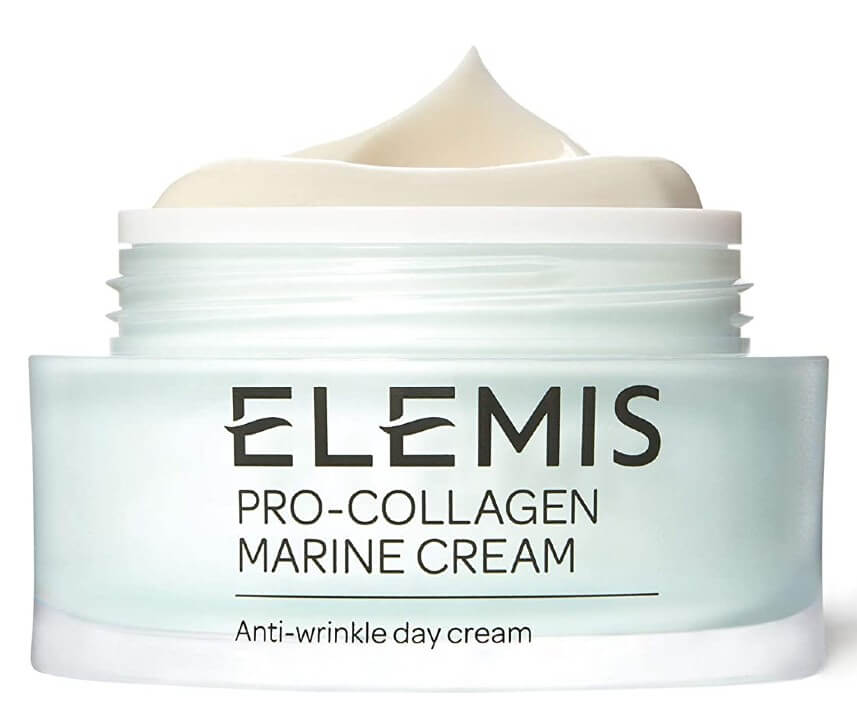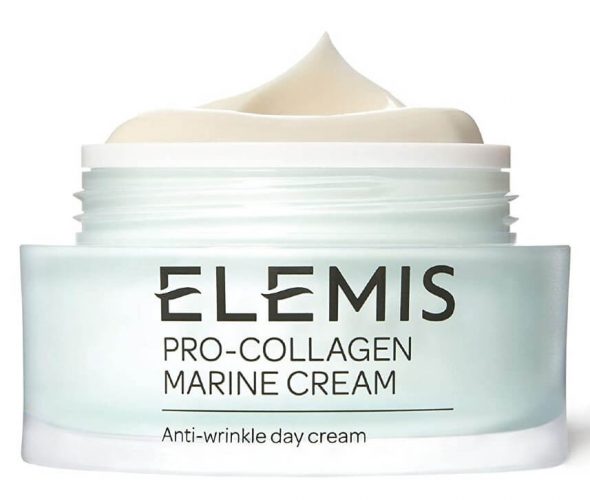 Best with SPF
Elemis Pro-Collagen Marine Cream SPF 30
For the best moisturizer without bad alcohol that also offers SPF protection and anti-aging effects, there's no better option than Elemis Pro-Collagen Marine Cream. It's a multitasker that bursts hydration, reduces wrinkles and fine lines appearance, and protects against sun damage with SPF 30. Is as good as it has been clinically proven to increase skin hydration up to 253% in just one hour and improve aged skin in just 14 days.
---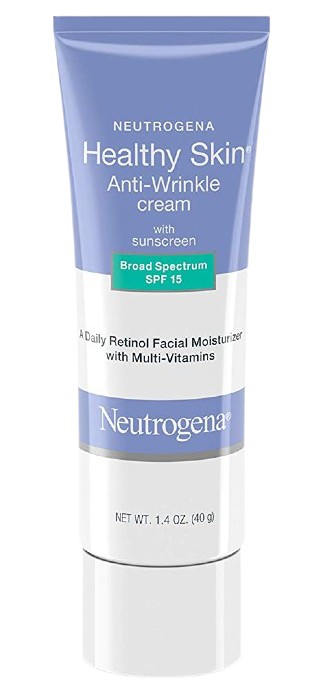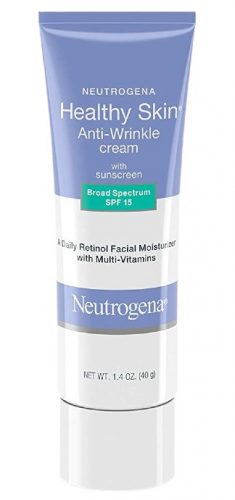 Best drugstore
Neutrogena Healthy Skin Moisturizer
On the budget side, Neutrogena offers a multi-tasker and one of the best moisturizers without bad alcohol. Besides keeping the skin highly hydrated throughout the day, it also provides SPF protection and anti-aging benefits, thanks to retinol, vitamin B5, and E. Its gentle formula, oil-free and fragrance-free, won't ever clog pores, making it suitable for all skin types.