Did you know that over 91% of the world's population lives in areas with air pollutant concentrations exceeding the reference limits imposed by the World Health Organization? Yes, the tiny particles of air pollutants are lurking everywhere and they can build up on the skin's surface day by day and leave you with a dull and tired look.
But this is just the tip of the iceberg. More worrying, pollutants affect your whole body and can even seep into the skin causing long-term damage such as premature aging, pigmentation, inflammation, breakouts, and dryness. Given that you're constantly surrounded by them, it's your mission to give your skin the protection of anti-pollution skincare products to thrive amidst the harsh environmental nasties. These products load a potent blend of ingredients to neutralize the effects of pollution and keep you protected 24/7—besides providing everything else for healthy skin.
How do anti-pollution skincare products work?
Just to make sure we're on the same page, let's take a step back and understand the enemy you're up against.
Briefly, every time when air pollutants (think dust and car exhaust) get in contact with your skin, they trigger an increase in free radicals in your body. These molecules damage almost every cell and tissue and can cause a process called oxidative stress. This is, as it sounds, really bad for your skin. Oxidative stress has been linked to a series of health issues, and it's thought to be the number one culprit of premature skin aging.
However, this process happens only when the number of free radicals in your body overweights the number of antioxidants. Antioxidants are compounds (some are found naturally in the body, others must be obtained from diet and skincare products) that scavenge free radicals and prevent them from damaging your healthy cells. You can think of them as the first line of defense against pollution.
As such, anti-pollution skincare products usually contain high concentrations of antioxidants to provide superior protection from free radicals. They act as a barrier between your skin and the pollutants while working to neutralize the free radicals already present in the body. Most dermatologists would agree that people living in a city should have at least one anti-pollution skincare product in their daily routine.
Ingredients to look for
For your morning routine, look for products that contain ingredients that reduce the impact of pollution on the skin, such as antioxidants and detoxifying agents. For nighttime, head towards products that aim to regenerate the skin and replenish moisture. It's that simple.
These antioxidants are best to have in your daytime serum and moisturizer to provide anti-pollution protection:
Vitamin C
Niacinamide
Green tea
Vitamin E
Ferulic Acid
Polyphenols
Coenzyme Q10
Resveratrol
Detoxifying and exfoliating agents are great to have in your cleanser because they work to eliminate pollutants accumulated on the skin:
Charcoal
Clay
Glycolic acid
Lactic acid
Salicylic acid
At night, use a cream with regenerative ingredients:
Hyaluronic acid
Peptides
Ceramides
Fatty acids
Retinol
Dermatologists' recommended anti-pollution skincare products
We've carefully handpicked the best anti-pollution skincare products based on the amount of antioxidants they pack. All that's left for you to do is use them regularly, especially during the summer months when air pollution levels are at their peak, and maintain a healthy lifestyle.
---
1
La Roche-Posay Anthelios AOX Daily Serum
This multi-tasking serum is your one-stop solution to protect against external threats. Packed with a powerhouse of antioxidants and broad-spectrum SPF 50, it's a sunblock and anti-pollution skincare product in one. With the combination of baicalin (flavonoid), and vitamins C and E, you can rest assured your skin is defended 24/7 against air pollutants and premature aging. The water base gives it a lightweight finish that feels moisturizing and softening, with zero residues or scent. Plus, it's good for sensitive skin and safe for the eye area too.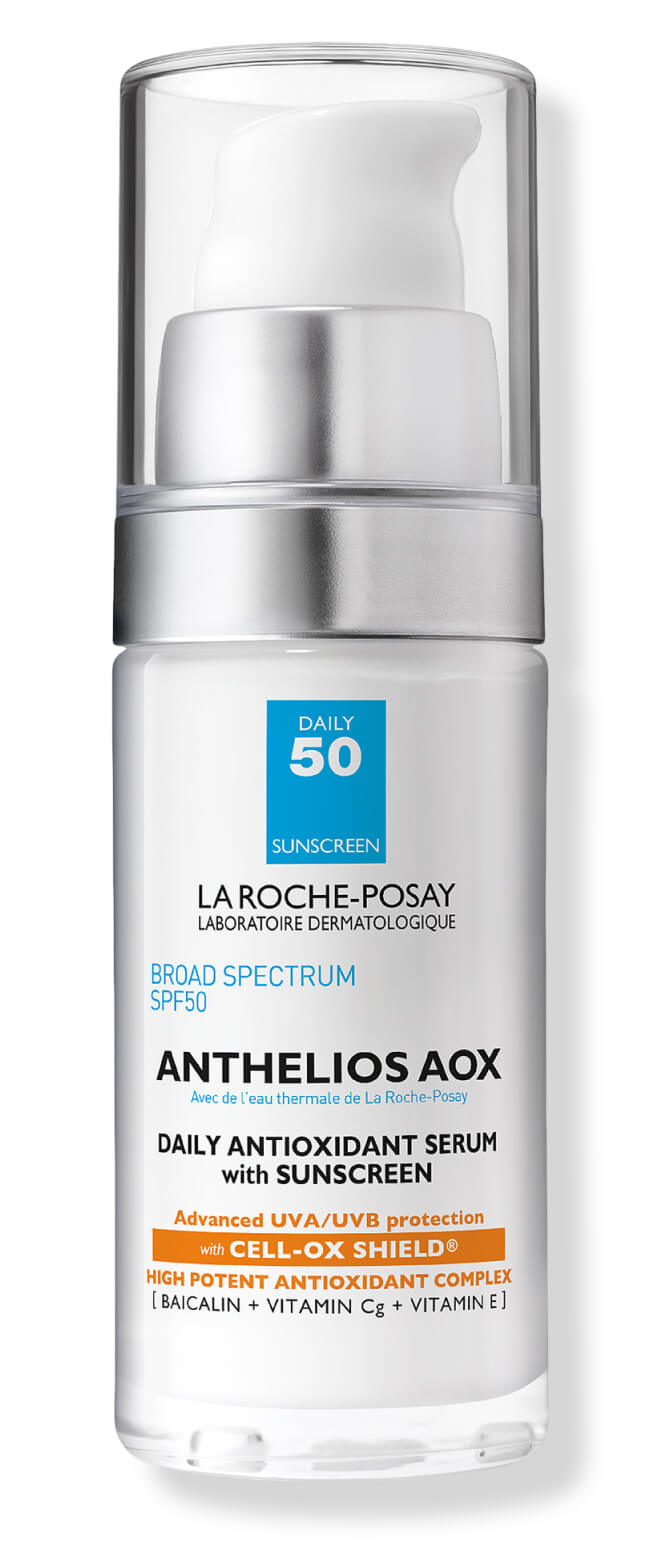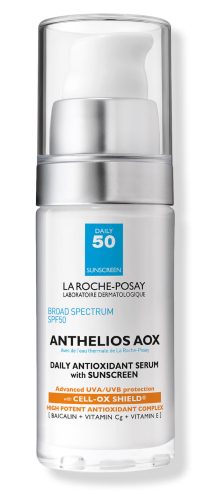 ---
2
Paula's Choice Super Antioxidant Serum
This is one of our favorite anti-pollution serums because it protects the skin from the aging effects of pollution with a powerful cocktail of antioxidants, including vitamins C and E, coenzyme Q10, glutathione, ferulic acid, and EGCG from green tea. They not only guard the skin against free radicals-induced damage but also smooth fine lines, help brighten dark patches and calm the skin. The formula is also laced with ceramide and peptide to consolidate the skin's protective barrier and replenish moisture.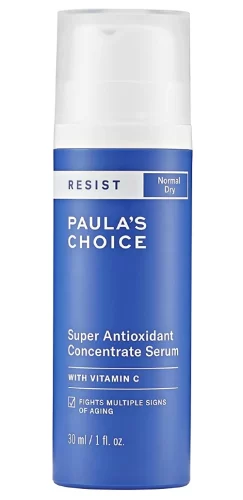 ---
3
Drunk Elephant D-Bronzi Anti-Pollution Sunshine Drops
These drops let you add a potent dose of anti-pollution skincare ingredients, including protective antioxidants and omega fatty acids, to your favorite serum, oil, or moisturizer. Yes, that's right, you can pollution-proof your whole beauty routine just by pouring one drop of this bronzing gel into your products. Aside from keeping pollutants at bay, it will also impart a sun-kissed glow, perfect for a day at the beach or adding a touch of warmth to your complexion.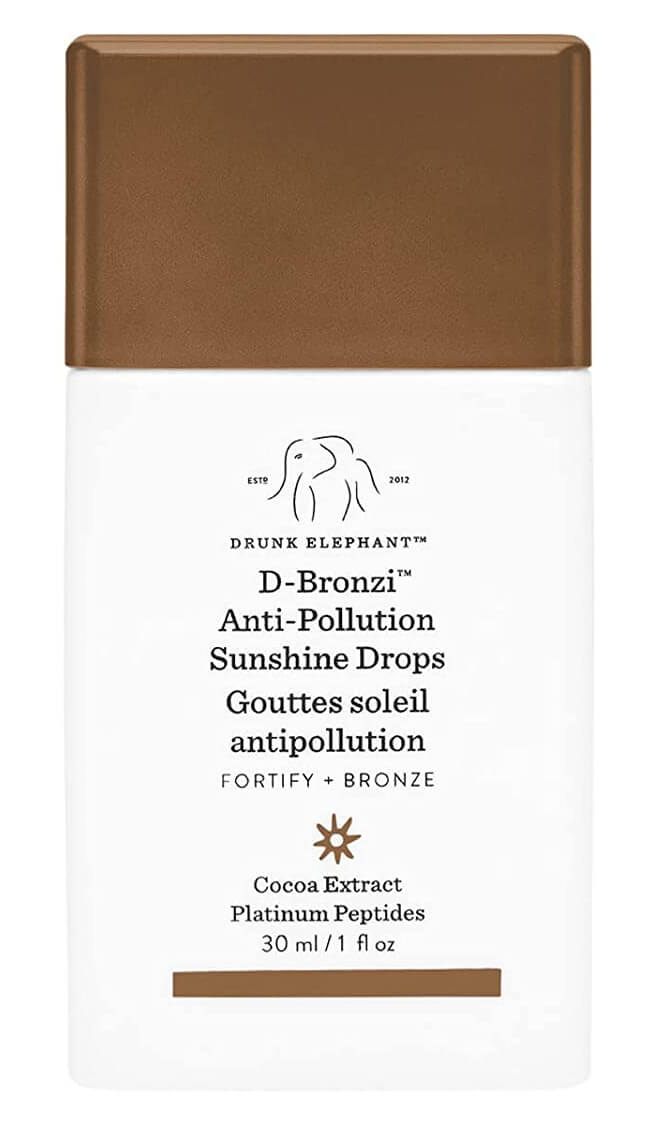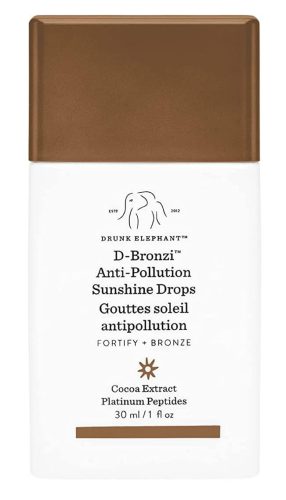 ---
4
Sunday Riley C.E.O Glow Vitamin C + Turmeric Face Oil
If your complexion is rather dry, consider this moisturizing face oil as it's chocked full of antioxidants that prevent pollutants and other external woes from damaging your skin. The key ingredients in this formula are a stable form of vitamin C and turmeric—which is also super rich in vitamin C—and plenty of other antioxidants. We also love that it's made on a base of red raspberry seed oil, rich in omega fatty acids that deliver deep moisture and nourishment, plus other hydration-sealing oils for long-lasting moisture and plumpness. And the light citrus scent awakens your senses for an energizing experience.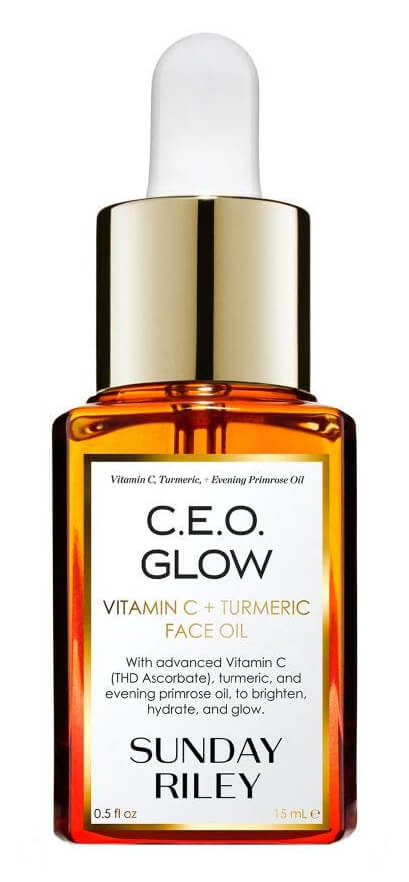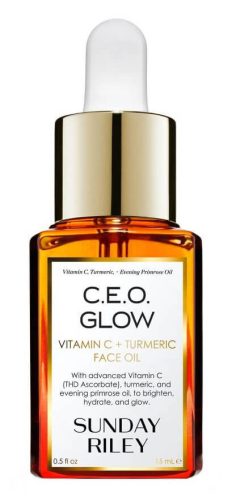 ---
5
Hero Clear Collective Exfoliating Jelly Cleanser
At the end of the day, we all need an anti-pollution face wash to dissolve the buildup accumulated on the skin throughout the day without stripping. For that, Hero Exfoliating Jelly Cleanser is king. It's made with a mix of exfoliating acids (AHAs, BHA and PHA) to lift dead skin, dirt, and pollutants from the skin, while the konjac jellies exfoliate gently revealing a clean and velvety soft complexion. What's more, the cleanser addresses everyone, including those with sensitive skin, as it's void of sulfates and fragrances.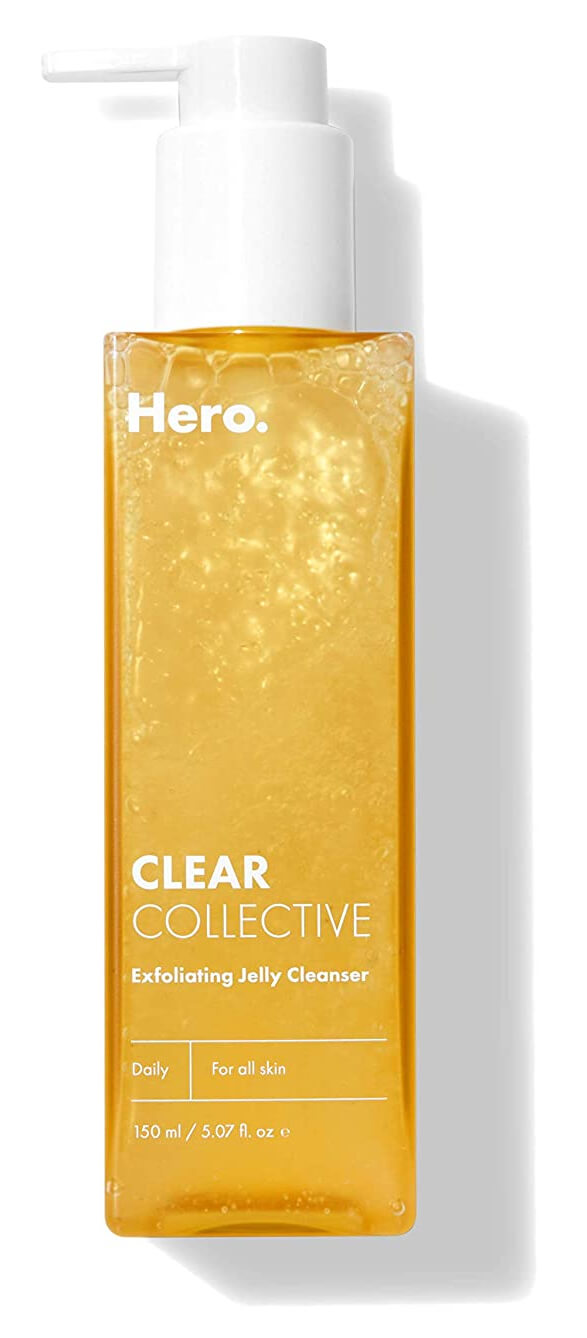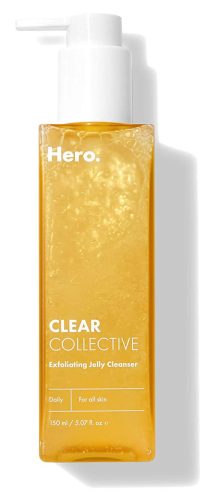 ---
6
Bioré Deep Pore Charcoal Face Wash
This face wash is a game-changer for those with oily skin. Its blend of charcoal powder leaves no chance for pollutants to build up on the skin and effectively removes excess oil and impurities, reducing the chances of blackheads and pimples. The black liquid transforms into a light lather when massaged onto damp skin, effortlessly removing makeup and grime for a refreshed and deep-cleansed complexion. Plus, the cooling effect will leave your face feeling revitalized and invigorated.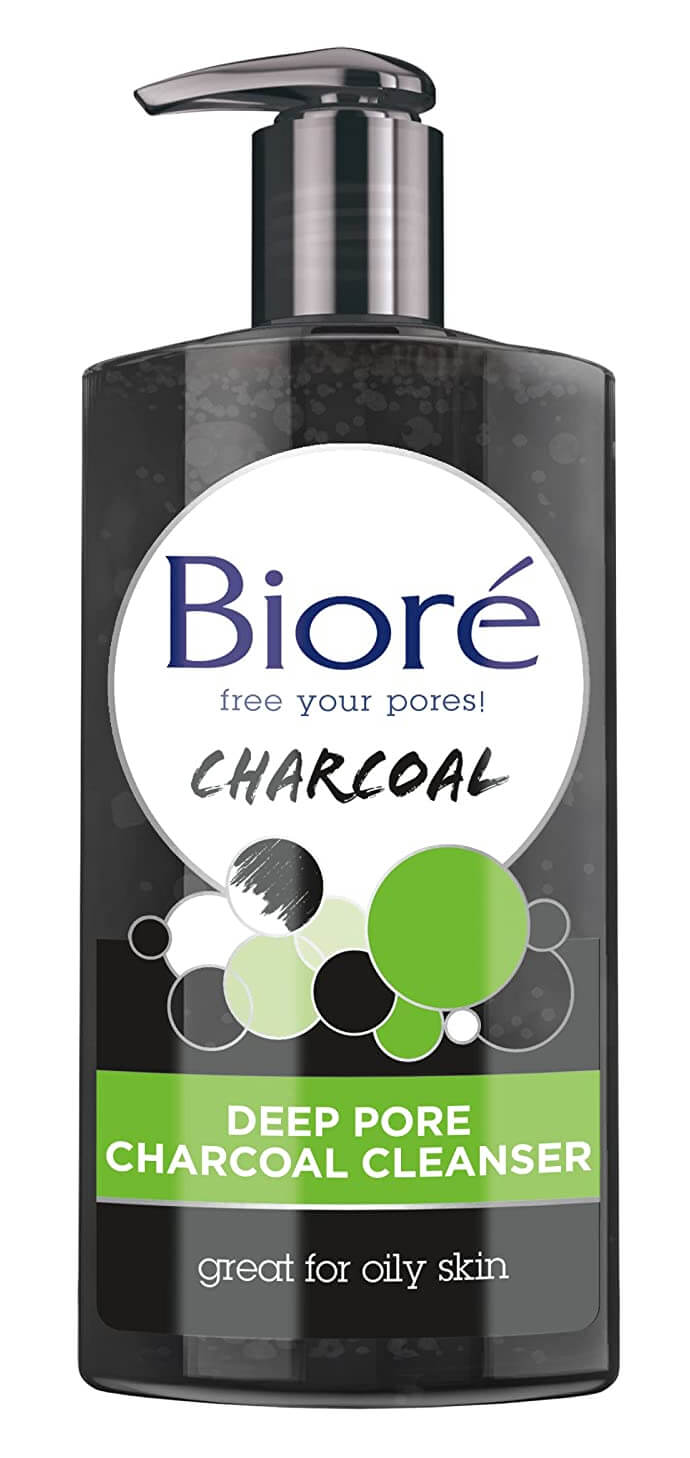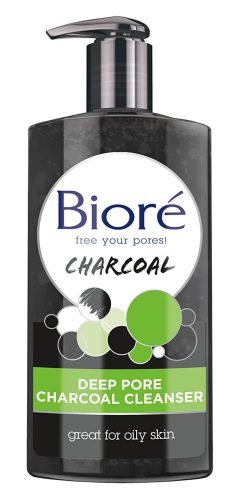 ---
7
Murad Essential-C Facial Moisturizer
Murad Essential-C Facial Moisturizer is a great product to revitalize environmentally-stressed skin each morning. The gentle formula is made with a plethora of antioxidants, such as vitamins C and E, ginkgo biloba, and grapeseed extracts, all of which are essential compounds for combating free radicals and pollution damage without being harsh. And if it wasn't enough, this moisturizer gives SPF 30, helping protect the skin from UV damage, too. Lightweight, non-greasy, and with a smooth consistency that never leaves a white cast, it's definitely a winner.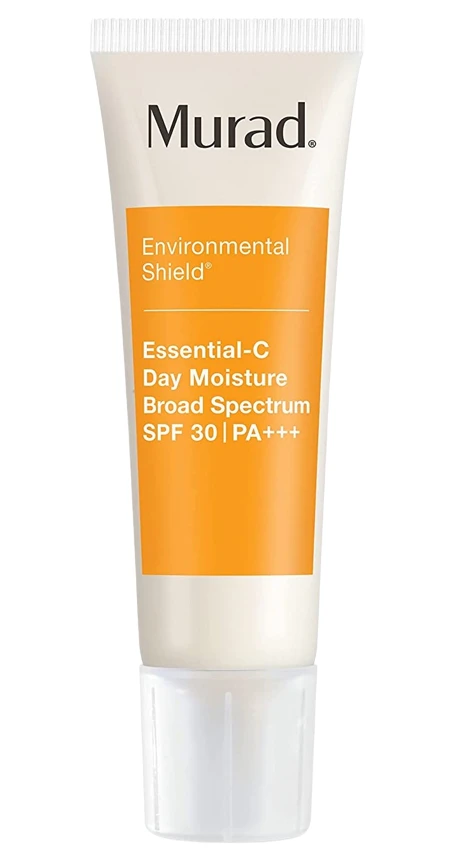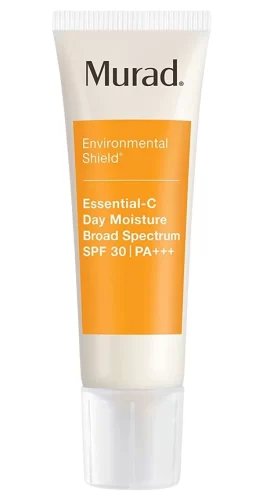 ---
8
Youth To The People Air-Whip Moisture Face Cream
Hands down, this is the best anti-pollution face cream as it's loaded with the A-list of antioxidants, including vitamin C, green tea, and kale extract. While they fight damaging free radicals, a juicy cocktail of humectants (panthenol, hyaluronic acid, and aloe vera) attracts water into the skin, increasing hydration and plumping it. People also love its feathery air-whipped gel-cream texture that absorbs instantly and leaves skin soothed and hydrated for the day.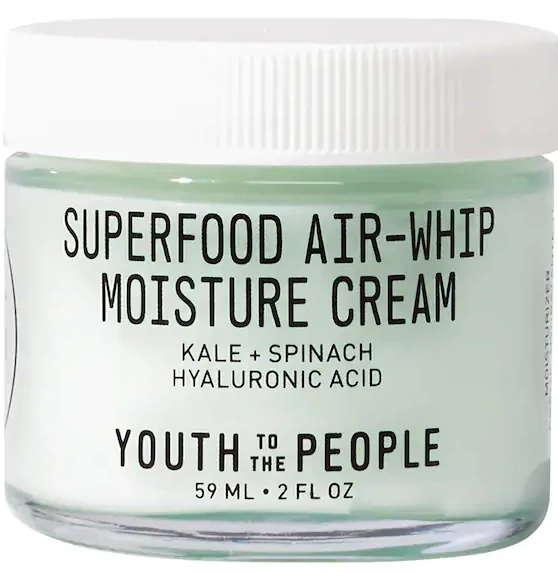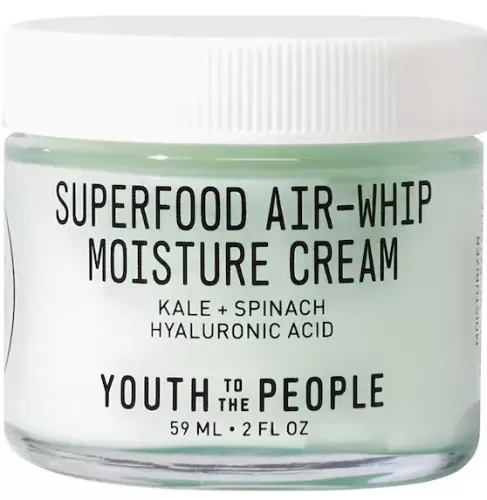 ---
9
Derma-E Ultra Hydrating Antioxidant Day Cream
If your skin is dry, this might be a better option because, in addition to a generous amount of potent antioxidants that protect from pollutants, it hydrates intensely. Responsible is a blend of humectants that pulls water into the skin, while oils seal it there for instant comfort and long-lasting moisture. Plus, it has a rich texture that relieves dryness as you apply it without feeling heavy or sticky.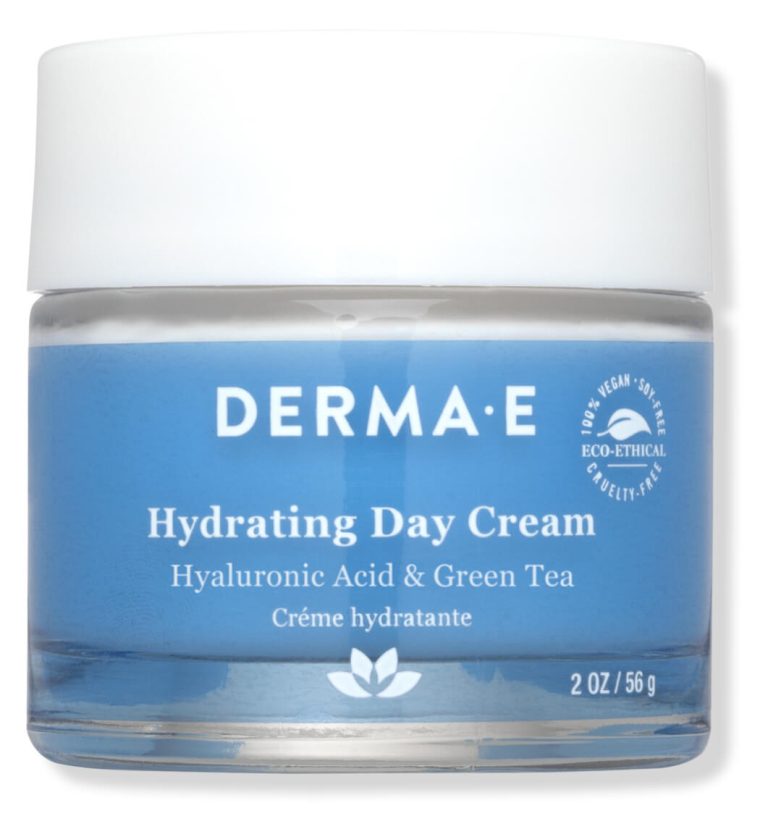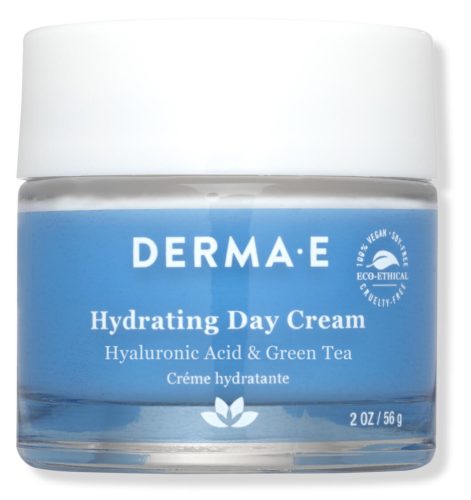 ---
10
CeraVe Skin Renewing Night Cream
This cream works to restore stressed skin affected by pollution and strengthen the barrier with ceramides and peptides while you Zzz. It also contains niacinamide and hyaluronic acid, which are great for improving hydration. Better still, everyone can use it to reinforce their skin and make it more resistant to external aggressors during the day because it's gentle, non-comedogenic, and free of fragrances and drying alcohol.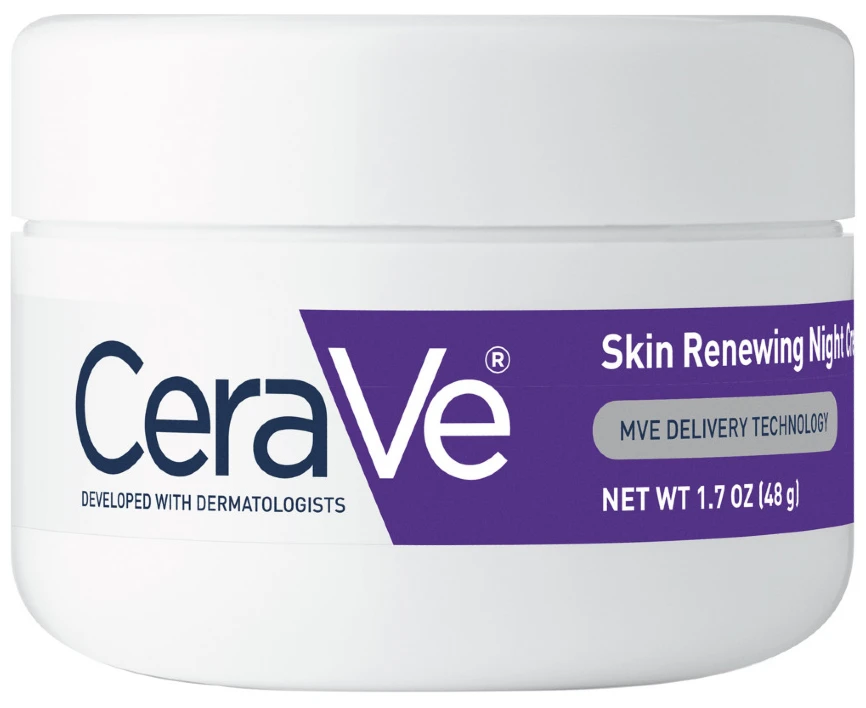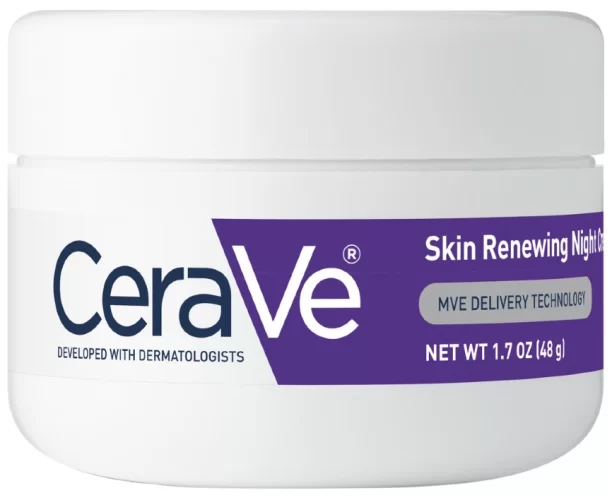 ---
11
EltaMD UV Clear SPF 46 Face Sunscreen
Your first line of defense will always be sunscreen, and Elta MD UV Clear is our top pick. It protects the skin from harmful UVA and UVB rays with SPF 46, helping prevent sun-induced wrinkles, dark spots, and skin cancer. There is also niacinamide to restore damaged skin, hyaluronic acid to quench thirsty complexions, and lactic acid to improve tone and texture. And everything is in a light formula that never leaves a white cast behind, clogs pores, or feels heavy. It has more than 35,000 five-star reviews on Amazon, which claim it goes on smoothly, doesn't cause irritation, and isn't greasy.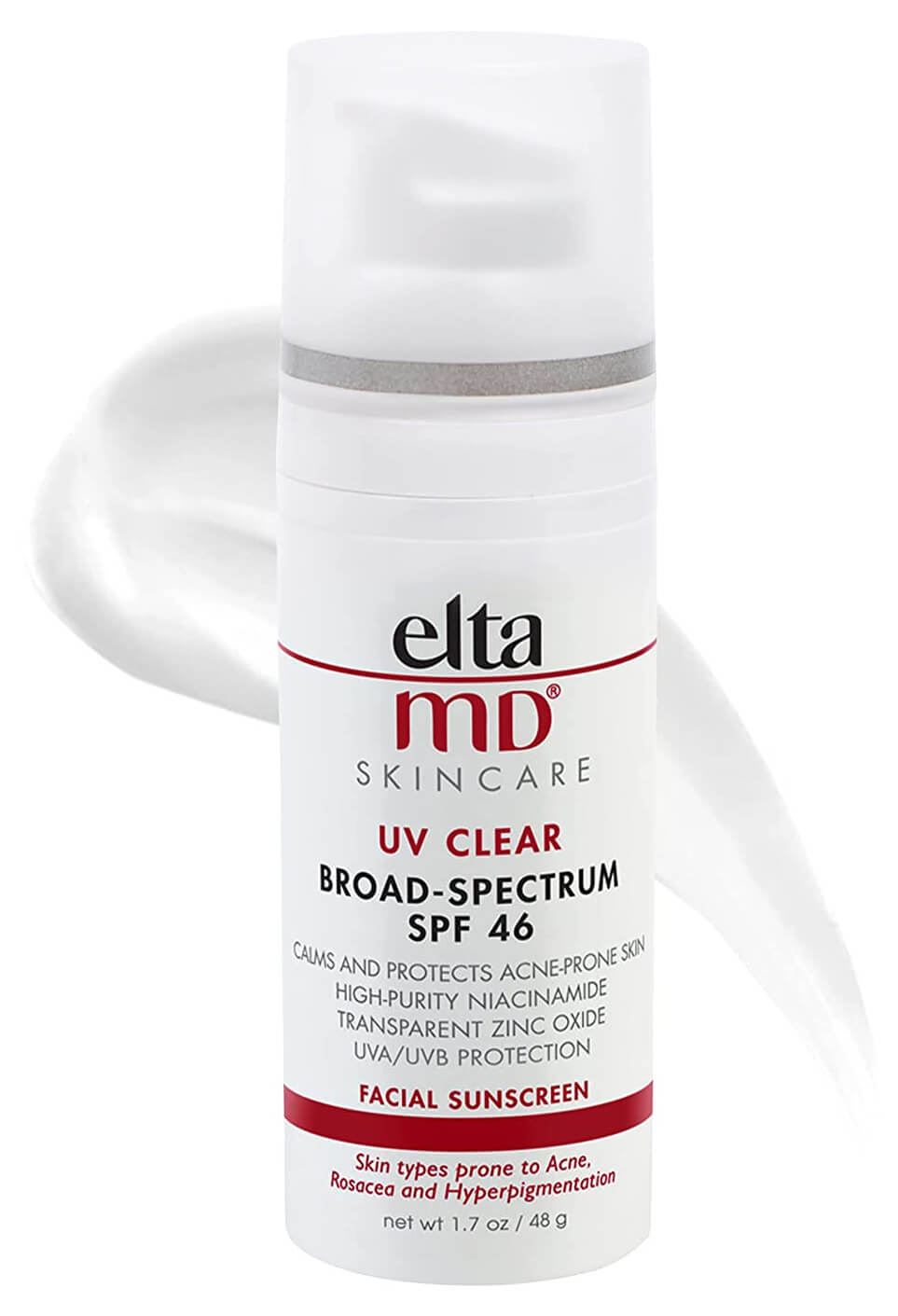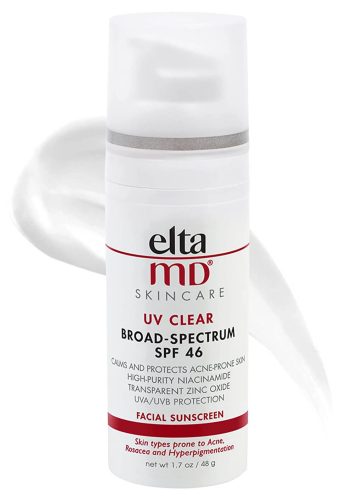 ---
12
Estée Lauder Night Detox Creme
If you're willing to spend top dollar on your skin, you might as well invest in a premier night detox cream. Estée Lauder's formula is packed with a lot of fruit and plant extracts to reinforce the skin's defense against pollution for the following day. Additionally, it's spiked with skin-fortifying probiotics and cholesterol, which also deliver long-lasting moisture and restore balance for healthier skin. In short, it has all your skin needs for a robust defense and deep nourishment in a light-as-air formula.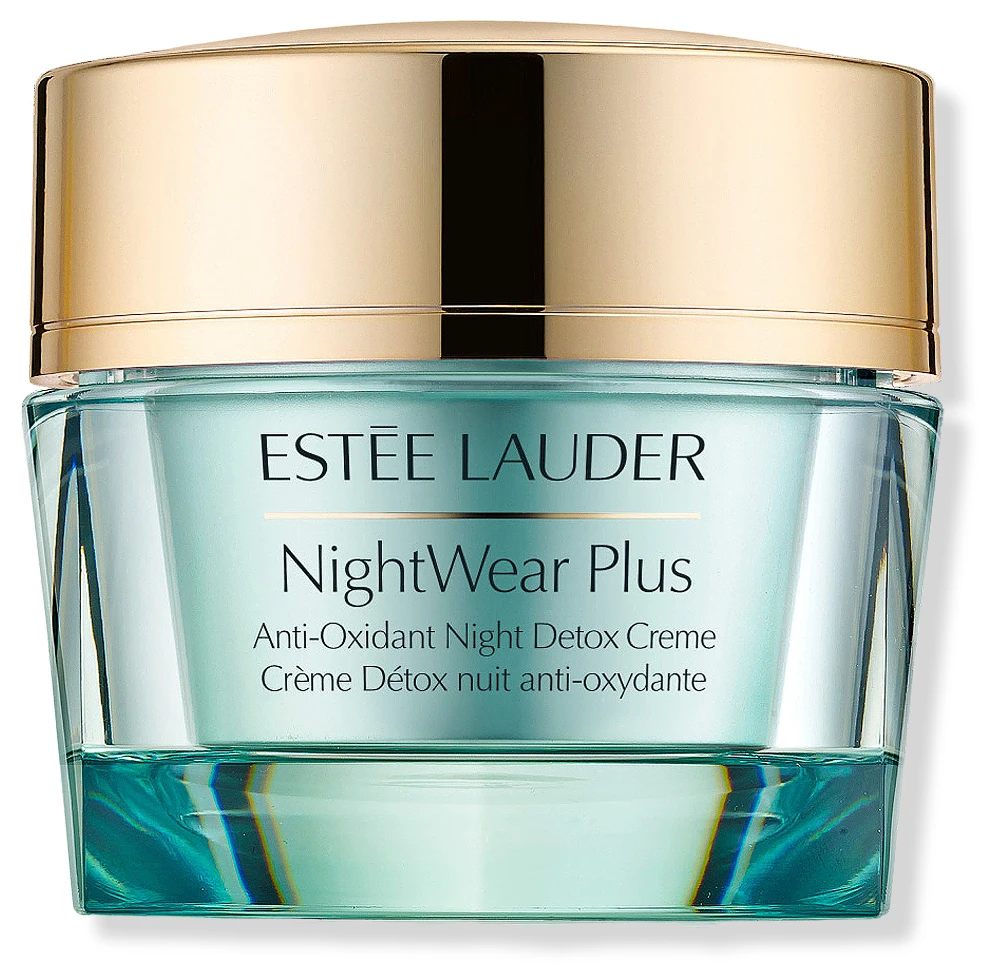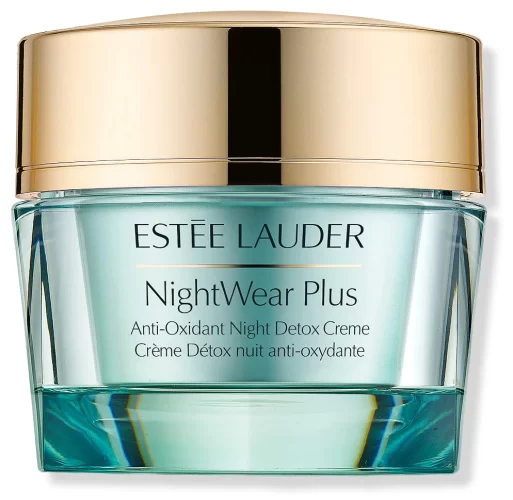 ---
13
The Body Shop Japanese Matcha Tea Pollution Clearing Face Mask
This detoxifying mask is the perfect solution for those looking to clear their skin from pollutants while indulging in a luxurious, spa-like experience. Thanks to kaolin (white clay) it has the ability to absorb excess oil and impurities from the skin, while matcha, vitamin E, and olive oil consolidate the antioxidant system for increased defense against environmental aggressors. The added touch of menthol provides a cooling and soothing effect and aloe vera and glycerin deliver the perfect amount of lightweight hydration. Two or three times a week, leave the mask for 5 minutes for a refreshing boost that leaves skin feeling clean, clear, and revitalized.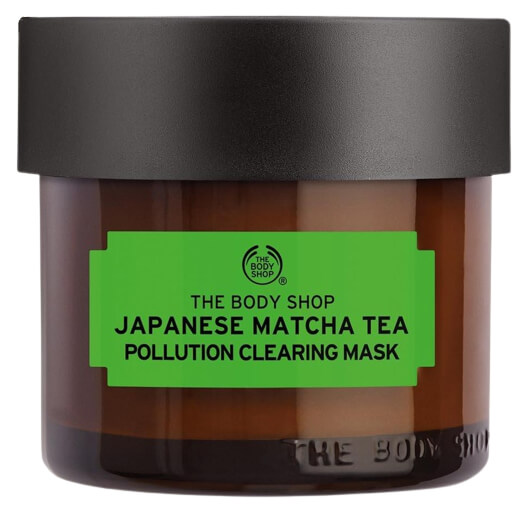 ---
How to incorporate anti-pollution products into your routine
To get the best results from your skincare products, you need to be clear about when and how often to use them. Here's what you can do to max out the anti-pollution protection of your routine:
Cleanse every day: Start with an anti-pollution cleanser to remove dirt, oil, and pollutants from your skin. Use it twice a day, in the morning and evening, as the first step in your skincare routine. Be sure to massage the cleanser into your skin for at least 30 seconds to ensure it's properly cleansed.
Use an antioxidant serum in the morning: Choose a serum that contains high concentrations of antioxidants, such as vitamin C or E, to help protect the skin from environmental damage. Apply it after cleansing and before moisturizing in the morning. It's really important to use it before exposing your skin to pollutants.
Moisturize: Use a lightweight moisturizer with additional antioxidants and nourishing ingredients to hydrate and protect the skin throughout the day. Use it in your morning routine after serum and before sunscreen.
Face mist: A face mist can help detox and revitalize the skin. Use it whenever you need a pick-me-up or to set your makeup.
Sunscreen: Use a broad-spectrum sunscreen with at least SPF 30, not just during the summer months but all year round, to protect the skin from UV damage, which can worsen the effects of pollution.
Night cream: At night, switch your daytime moisturizer with a richer cream made with skin-repairing ingredients.
Incorporate masks: Once a week, use a detoxifying face mask to help remove impurities from the skin. Look for masks made with charcoal, clay, or mud to absorb pollutants and purify the skin.
Exfoliate regularly: Regular exfoliation can help remove dead cells, unclog pores, and prevent the buildup of pollutants on the skin. Look for a chemical exfoliant, such as glycolic acid.
What do dermatologists recommend for anti-pollution skincare?
Most dermatologists stress the idea that only half of the protection comes from topical products and the other half from the inside out. Aside from regularly using anti-pollution skincare products, they recommend having a healthy and balanced diet packed with foods rich in antioxidants. Dermatologists also add weight to the importance of using an air purifier in your home or workplace to help reduce indoor pollution. And, of course, never skip the basics, aka drink plenty of water to flush toxins from the body and avoid smoking and secondhand smoke.
To end: do you have to protect your skin from pollution all year?
Just like protecting against sun damage, fortifying your skin's defenses against air pollution should be a year-round commitment. However, you don't necessarily need all your products to provide anti-pollution protection. Just using a serum or moisturizer with antioxidants during the day, cleansing every day, and applying sunscreen, is enough to mitigate the damage caused by pollution. That said, you can keep your nighttime routine to address your skin concerns and the morning routine to fight sun damage and pollution.