Price: $29
Size: 3.38 fl oz/ 100ml
Cruelty-Free: Yes
Recyclable Packaging: Yes
Best For: Skin barrier repair, chapped and dry hands
Ingredients: Colloidal silver, niacinamide, ceramides, hyaluronic acid
Pros: Antibacterial, lightweight, alcohol-free, non-greasy
Cons: Not travel-friendly
Our rating: 4.8/5
The Barrier Remedy Hand Cream not only promises to fight bacteria but also to nourish and restore the skin's moisture barrier. When I was offered the chance to try this product, I couldn't help but feel a surge of eagerness. Right from the start, it seemed like the perfect solution for my hands. Having endured the harsh effects of sun damage, plummeting temperatures, and the daily wear and tear from my intense boxing and gym sessions, my hands desperately needed rescue. And that's what I gave them.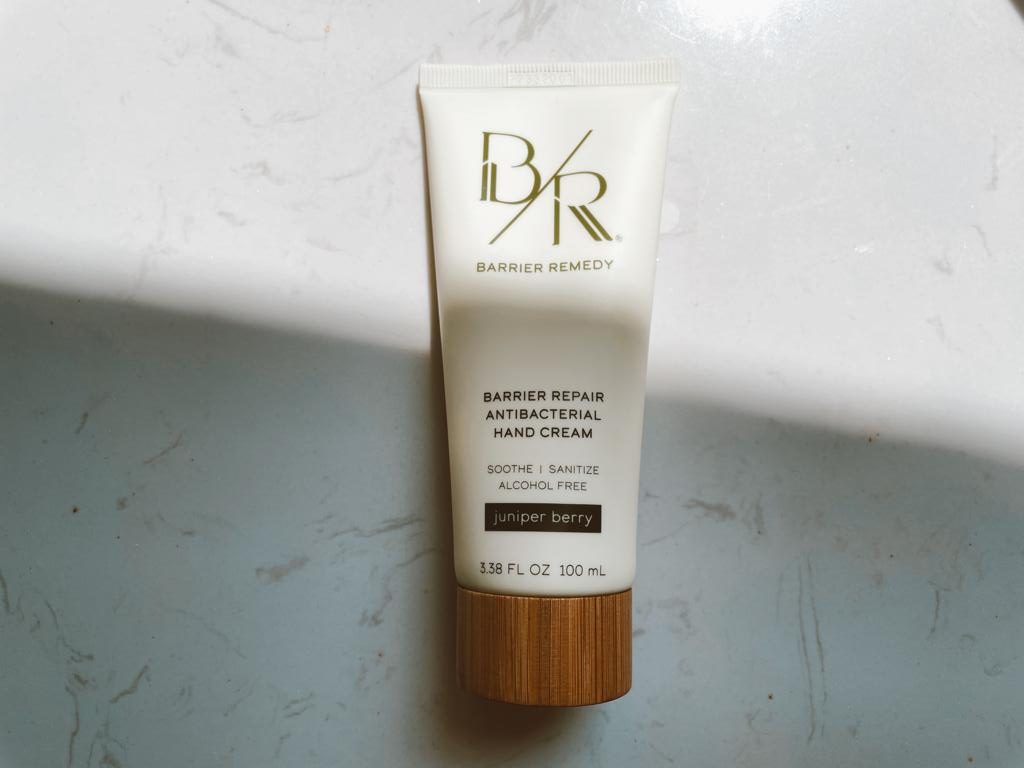 About the formula
As a physician assistant, Saloumeh Zoghi, the mastermind behind Barrier Remedy, experienced firsthand the detrimental effects of traditional alcohol-based sanitizers. Determined to find a solution, she crafted this multi-tasking hand cream that aims to soothe, hydrate, and sanitize without compromising the skin barrier.
At the heart of this formula is the power of antibacterial colloidal silver, which serves as a gentler alternative to alcohol, the latter being known for drying out the skin. Coupled with witch hazel extract and benzalkonium chloride—also known for their antiseptic and antibacterial benefits—the cream provides a gentle and effective solution to combat bacteria and protect against germs. In these challenging times, where hand hygiene is of utmost importance, we all need a product like this.
Barrier Remedy goes even further by incorporating ingredients like shea butter, niacinamide, and ceramides, which are meant to repair cracked skin and soften dry hands. The nourishing fatty acids in shea butter go the extra mile to replenish moisture and fortify the skin against external damage. Another essential role of shea butter is to form an invisible protective film on the surface that acts as a shield to block dust and other external foes from entering the skin.
The hand cream provides even more hydration with a mix of four potent humectants—betaine, glycerin, aloe leaf, and hyaluronic acid. Humectants work by attracting moisture into the skin, soothe and encouraging healing. With this power-packed combination of ingredients, Barrier Remedy truly goes above and beyond to deliver optimal care for your hands.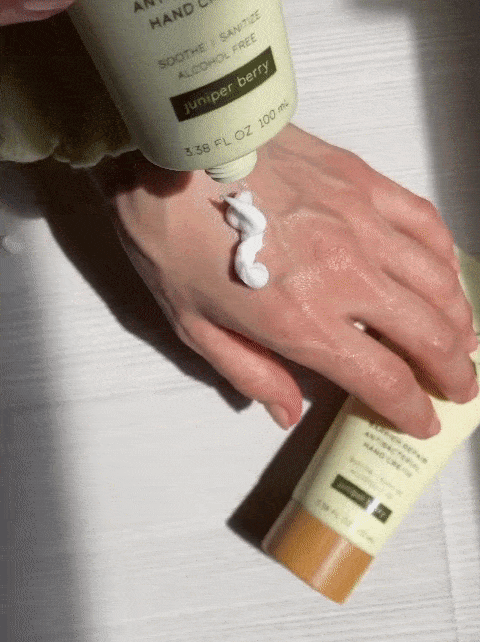 The scent and texture
Probably the first thing to notice about Barrier Remedy Hand Cream is the scent, which in my opinion, strikes a balance between a medicine cabinet and the sweet essence of fresh berries. What I particularly appreciate is that it lasts up to three hours if I don't wash my hands.
The texture is cushy and easy to spread, and it effortlessly gets absorbed without leaving any residues or stickiness behind. I gotta say, this is one thing I love about it: It leaves no trace of fingerprints on my keyboard when I'm working right away after using it. This is important to me.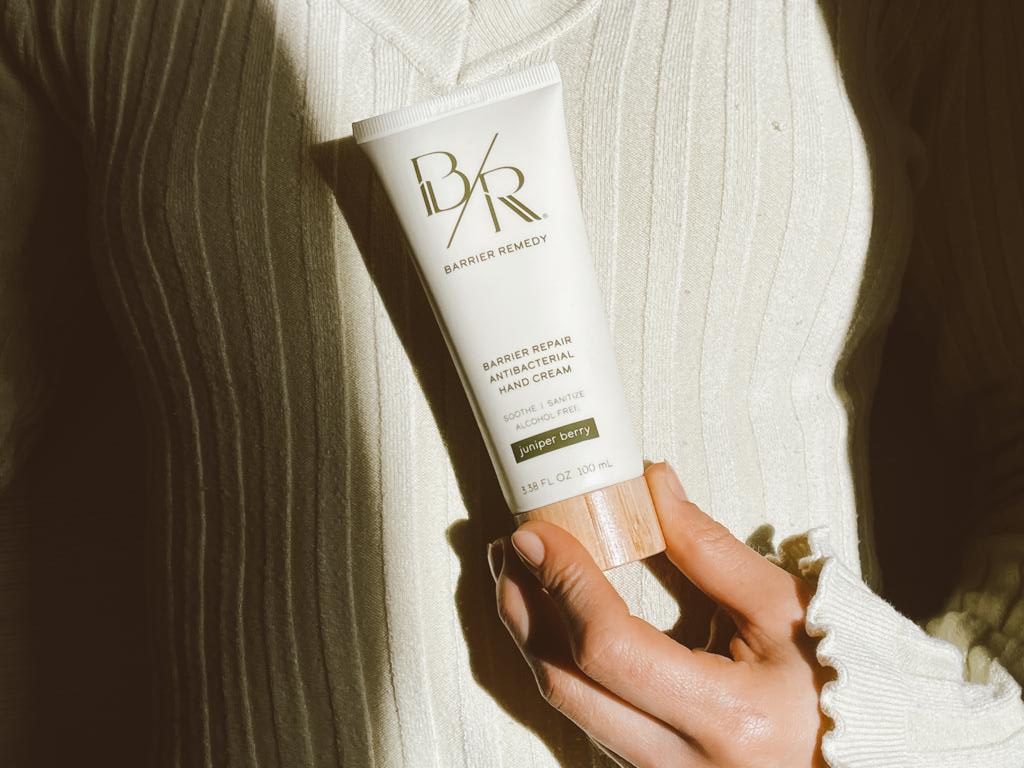 My experience with the hand cream
I'm often gardening, playing with my cats, or tinkering with all sorts of repairs, in my spare time, so it's not uncommon for me to have a few scratches or minor cuts here and there. That's why I appreciate how this hand cream comes to the rescue; it truly is a barrier remedy.
Its nourishing formula not only provides immediate soothing relief to wounds but also actively supports and accelerates the healing process. I even applied it on damaged skin, and it never stung or burned or made my skin uncomfortable—another huge boon for me.
Also, I like that the small container opening gives me full control over the amount of cream I dispense without releasing too much.
I have been using the Barrier Remedy hand cream for the last three weeks, and I have noticed a difference in how my hands look and feel. Throughout this period, the back of my hands have become a bit softer, and my cuticles appear more nourished and significantly less dry.
My hands before applying Barrier Remedy: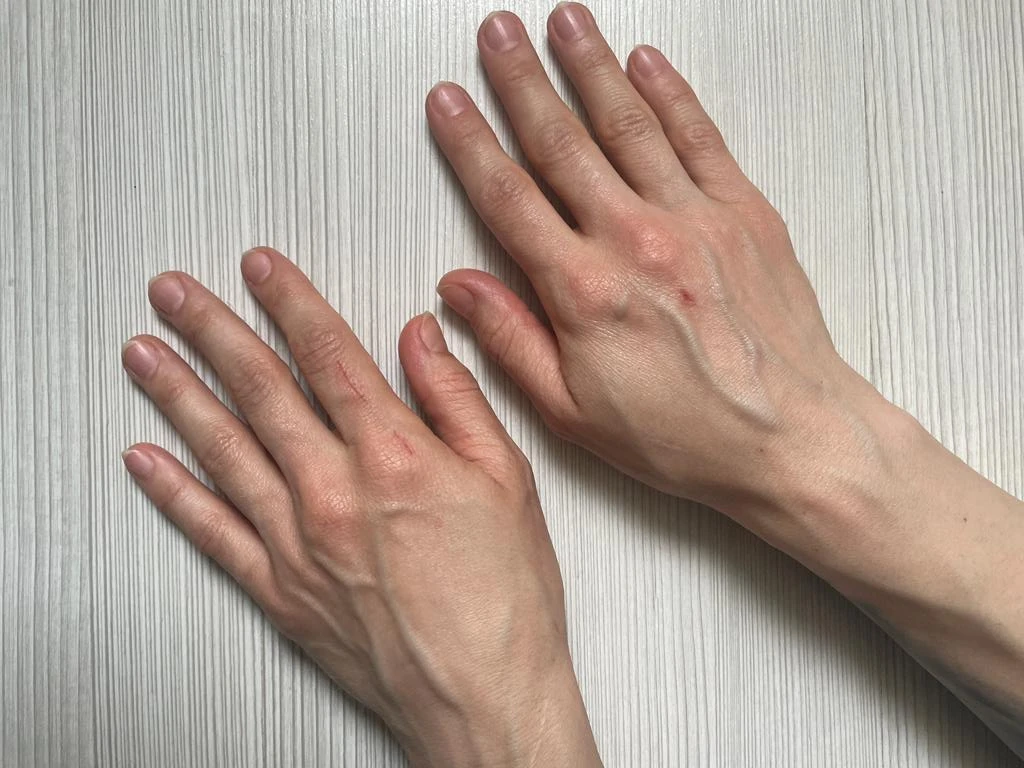 My hand after applying Barrier Remedy: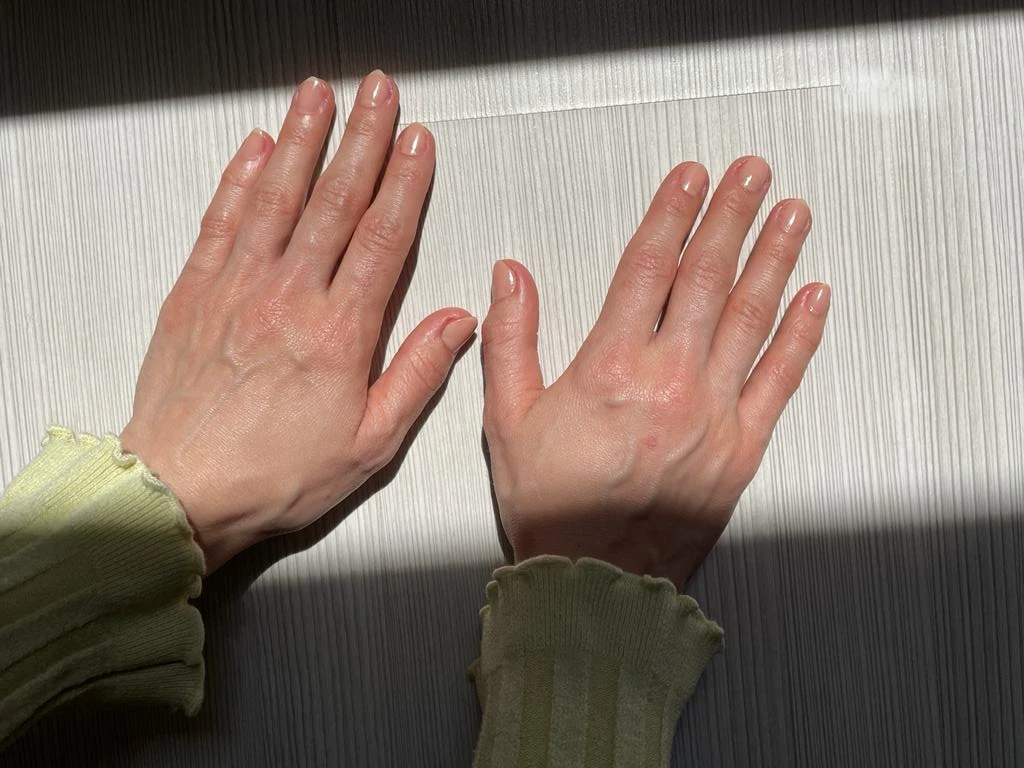 Final Words
Overall I like this formula and how it's filled to the brim with skincare ingredients usually found in products intended for face use. I love that it skips alcohol and replaces it with gentler alternatives with antibacterial benefits. Soothing, invigorating, and backed by science, Barrier Remedy is your go-to solution for maintaining germ-free, moisturized hands.
Disclaimer: While I have received the product from Barrier Remedy, my review and opinion are entirely independent and unbiased. My goal is to provide accurate and honest assessments based on my own experiences and research to help you make informed decisions about the product.