You may believe facial cleansing brushes can irritate your already sensitive skin, but that's not necessarily true. There are a lot of cleansing brushes gentle enough for sensitive skin that can keep your complexion soft and clean without messing with it — the secret lies in how soft the bristles are, the speed, what cleanser you use, and how often you use your cleansing brush (more on that later). To help you sort out the endless options available, we rounded up the best cleansing brushes delicate enough for sensitive skin you can add to your beauty ritual to get a throughout cleanse without bothering the complexion.
How do facial cleansing brushes work?
Facial cleansing brushes work using a battery-operated motor that causes repetitive movement, helping you in cleansing your complexion more rigorously. While some devices use circular motions, others use back-and-forth movements, and some vibrate. All these kinds of movements gently exfoliate the skin's surface and remove dead cell buildup and impurities. Their motion doesn't just lift off dirt and sebum from the surface but it also serves to get rid of pollutants set deep within your skin pores. More than that, any skincare products you apply after using a cleansing brush are absorbed better, so you get more benefits from them.
Silicone or bristles?
Choosing between bristles or silicone protrusions is absolutely a personal preference. While bristle brush heads tend to be firmer, silicone ones are more gentle, but if you pay attention not to put too much pressure, you can use either one. The bristles will offer a more in-depth exfoliation and throughout cleanse than the silicone nubs since they can reach deeper into the pores. This doesn't mean a silicone facial cleansing brush won't clean impurities, it's just gentler and will only go a little in-depth. It is also worth mentioning that one of the major benefits of silicone cleansing brushes is that they're more resistant to bacteria. In contrast, bristle brushes harbor bacteria more quickly, especially if it's not sanitized regularly.
How to use your facial cleansing brush
Misusing your cleansing brush increases the chances of weakening the skin's barrier, so here are a few tips before incorporating this gadget into your routine to achieve the ultimate results.
Apply a small amount of your cleanser on the brush and move it in gentle circular motions across the face. Ideally, use a gel or foam formula without abrasive particles since they may damage the skin when used with an electric brush.
Avoid using facial cleansing brushes on sunburned or irritated skin, severe acne, psoriasis, or eczema flare-ups.
Don't use a cleansing brush after having had microdermabrasion or other aggressive treatments (like microneedling) for about one week.
Don't use your cleansing brush on the days you exfoliate.
Don't overuse the device — even if some brands claim you can use their device daily, we don't advise it for sensitive skin; at most, two times weekly will do.
Never put too much pressure when moving the cleansing gadget across the skin.
Don't use a cleansing brush for more than 1 minute.
Cleansing brushes for sensitive skin
Are you looking for a facial cleansing brush that is gentle enough for your sensitive skin? Here is what we like the most:
---
Clarisonic Mia Smart Facial Cleansing Device
Clarisonic Mia Smart is suitable for sensitive skin because it has gentle, soft bristles yet gives a deep cleansing that effectively dislodges bacteria and impurities. Plus, it features two cleansing modes, including a gentle one, just perfect for easily reactive skin, and has a mobile app that syncs with the device to offer customized skincare routines, how-to videos, and a personalized regimen. And you can go ahead and use it in the shower because it's waterproof.

---
EcoTools Deep Cleansing Brush
This is the best facial cleansing brush for sensitive skin if you're on a budget. It has nylon bristles that lift up dirt and debris when moved across the face without disrupting the skin. Besides, because it has a compact size and handy storage cap, it's super easy to travel with, making it a great pick for on-the-go use. At less than $6, it's a total steal.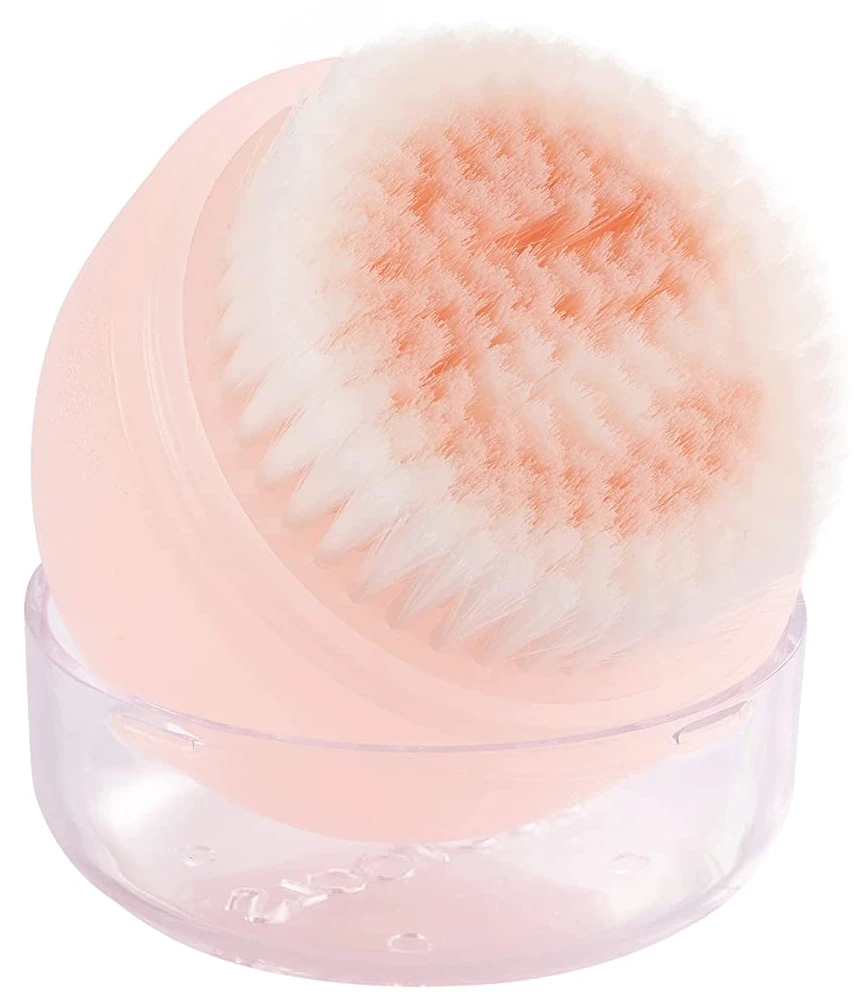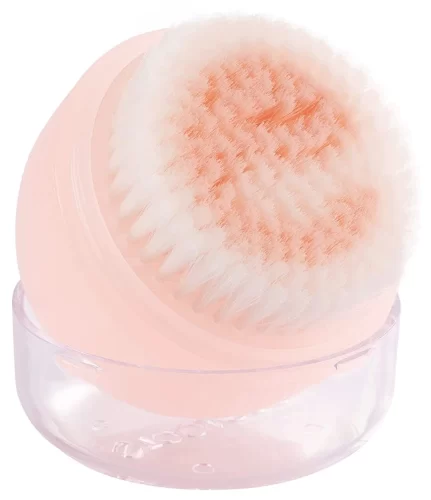 ---
Foreo Luna 3 Facial Cleansing Brush
As one of the most delicate facial cleansing brushes, Foreo Luna 3 features ultra-soft silicone touchpoints and T-Sonic technology, which temporarily help dilate pores to dislodge impurities deep within. Its gentleness makes it ideal for sensitive complexions, it's bacterial-resistant and promises to leave skin soft and clean in just one minute. Bonus: Foreo Luna 3 Facial Cleansing Brush turns into a firming massage device when flipped over, which you can use to push skincare actives deeper into the skin.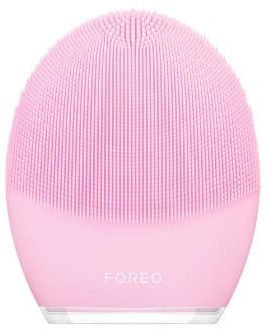 ---
PMD Clean Pro RQ Smart Facial Cleansing Device
This dual-sided waterproof facial cleansing brush gives 7,000 sonic pulses per minute to thoughtfully remove bacteria and buildup, yet is delicate enough for reactive skin. The vibrations help clear pores while boosting blood flow for a toned appearance and enhanced product absorption. Silicone-made, PMD Clean Pro RQ doesn't harbor bacteria, and the Rose Quartz stone side is a huge bonus because it helps ease inflammation and tension. Given all of the above, the expensive price point is worth it to us.

---
Project E Beauty Luma Blue
Project E Beauty Luma Blue is your best bet if your sensitive skin is breakout-prone. This is because it features blue light (yep, not your typical cleansing brush), known for its antibacterial benefits that can kill acne. The 360 degrees head rotation cleanses the dirt deep down in the pores, removing oil and other gunk that's congesting them while preventing further pimples.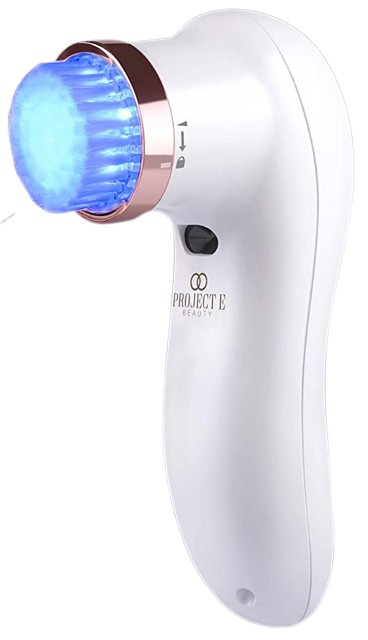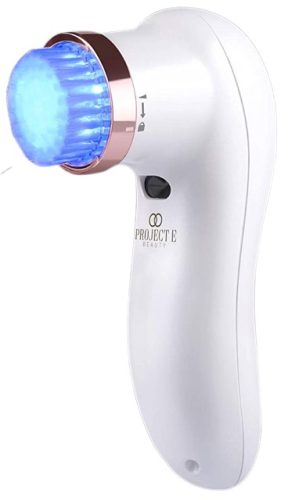 ---
Michael Todd Soniclear Elite Cleansing Brush
Michael Todd Soniclear Elite features thousands of lush bristles to cleanse and gently exfoliate your skin at once. The brush works at six sonic speeds for a customizable experience and has a built-in timer and antimicrobial soft bristles that, according to the brand, stay fresh and clean for six months before needing replacement.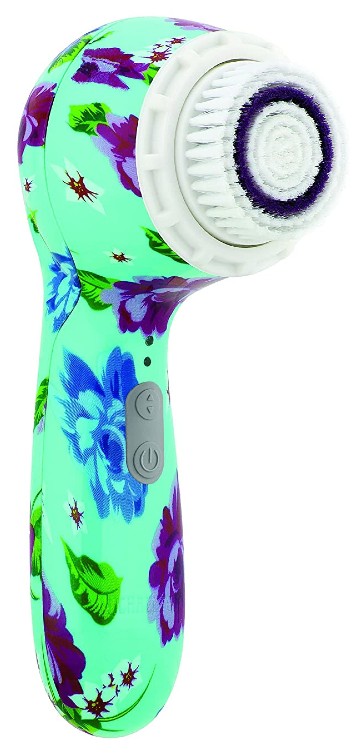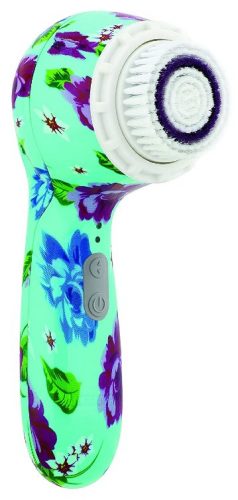 ---
Shiseido Cleansing Massage Brush
This silky-soft cleansing brush doesn't oscillate or vibrate, but it's great to keep your complexion cleansed and smooth without breaking the bank. Shiseido Cleansing Brush is perfect for sensitive skin thanks to the silky-soft bristles combined with the silicone cushions that gently wash away debris and pollution and give a delicate massage when moved across the skin.


---