Last time updated by Ana Vasilescu.
You may believe facial cleansing brushes will irritate your already sensitive skin, but that's not necessarily true. There are plenty of gentle and non-abrasive devices suitable for different skin sensitivities that can leave your complexion clean and soft without damaging it. The key lies in how soft the bristles are, the speed setting, the choice of cleanser, and how often you use your cleansing brush. To help you sort out the endless options available, we've rounded up the best facial cleansing brushes for sensitive skin that will give you a thorough cleanse without being harsh on your skin.
How do facial cleansing brushes work?
Most facial cleansing brushes use a battery-operated motor to generate repetitive movements. While some devices use circular motions, others use back-and-forth movements or ultrasonic vibrations.
Regardless of what type of movements they use, these beauty devices have one thing in common: they remove dead skin cells, pollutants, and toxins more effectively than your traditional cleansing routine.
Their motion doesn't just lift off dirt and oil from the skin but also gets rid of gunk set deep within your pores. This is great news if your skin is sensitive and prone to acne. As a matter of fact, a recent study concluded that using a facial cleansing brush with a gel cleanser improved mild-to-moderate acne in 76% of cases with no adverse effects.[1]
Another benefit of using cleansing brushes is that they improve facial circulation and lymphatic drainage. They can flush out excess fluids and reduce puffiness so your face appears more sculpted and contoured.
Beyond that, cleansing brushes enhance the absorption of the products you apply after, so they help your skincare routine work better.
Silicone or synthetic bristles?
Choosing between silicone or synthetic bristles (made of nylon or polyester) is purely a matter of personal preference. However, silicone brushes are typically recommended for sensitive skin types.
That's because silicone facial brushes are more gentle and hygienic. The soft silicone bristles are non-abrasive and less likely to cause irritation or scratching on the skin's surface. On the other hand, synthetic bristles tend to provide a firmer touch and allow for more intense exfoliation and deep cleansing as they penetrate deeper into the pores.
While silicone brushes may not reach as deep into the pores as their counterparts, they still effectively eliminate impurities, albeit more subtly. Additionally, silicone bristles boast an advantage in their resistance to bacterial growth. In contrast, bristle brushes have a higher tendency to harbor bacteria, especially if not regularly sanitized.
What can go wrong if you use a cleansing brush on sensitive skin?
Facial cleansing brushes are safe for sensitive skin as long as you don't overuse them. Using them excessively can disrupt the skin's pH and lead to inflammation and more sensitivities. Ideally, look for a device with multiple speeds to adjust the level according to your skin's tolerance.
And contrary to popular belief, cleansing brushes don't strip skin of moisture. One study published in the Journal Cosmetic of Dermatology found that a sonic cleansing brush was better at preserving skin moisture compared to manual cleansing.[2]
How to use your facial cleansing brush
Apply a small amount of cleanser on the brush and move it in gentle circular motions across the dampened face. Preferably, use a gel or foam face wash without abrasive particles.
To pinpoint the cause of possible side effects, stick to the same face wash when introducing a facial cleansing device to your routine. This allows you to determine whether any reaction is a result of the tool itself or the cleanser you're using.
Avoid using facial cleansing brushes if you have sunburned or severely irritated skin, psoriasis, or eczema.
Don't use a cleansing brush after exfoliation or other aggressive treatments (like microneedling) until your skin fully recovers.
Use your cleansing device at nighttime before your skincare routine.
Use the device sparingly. Even if some brands claim you can use their device daily, we don't advise it for sensitive skin—once or twice a week will do.
Put little pressure when moving the tool across your skin.
Use the cleansing device for a maximum of one minute.
Replace your brush heads every 2-3 months to prevent the spread of bacteria and preserve the efficacy of your skin cleansing efforts.
Which cleansing brushes do we recommend for sensitive skin?
---
Clarisonic Mia Smart Facial Cleansing Device
The Clarisonic Mia Smart is the ideal companion for sensitive skin, boasting ultra-soft bristles and two cleansing modes, including a gentle setting tailored for easily reactive complexions. Despite its delicate nature, the device provides a deep and thorough cleanse, thanks to its oscillating technology that removes dirt, oils, and pollutants lurking within your pores. Bonus: It has a mobile app that syncs with the device to offer customized skincare routines, how-to videos, and a personalized regimen. Plus, you can go ahead and use it in the shower because it's waterproof.

---
EcoTools Facial Cleansing Brush
This might be the best option if you're looking for a budget-friendly alternative. As you gently massage it on the skin in circular motions, the non-abrasive bristles provide mild exfoliation, dislodging grime, and impurities from the pores in seconds. We love this one because it's sustainable, with bristles made of bamboo and cotton and a hander of recycled plastic, and it is travel-friendly.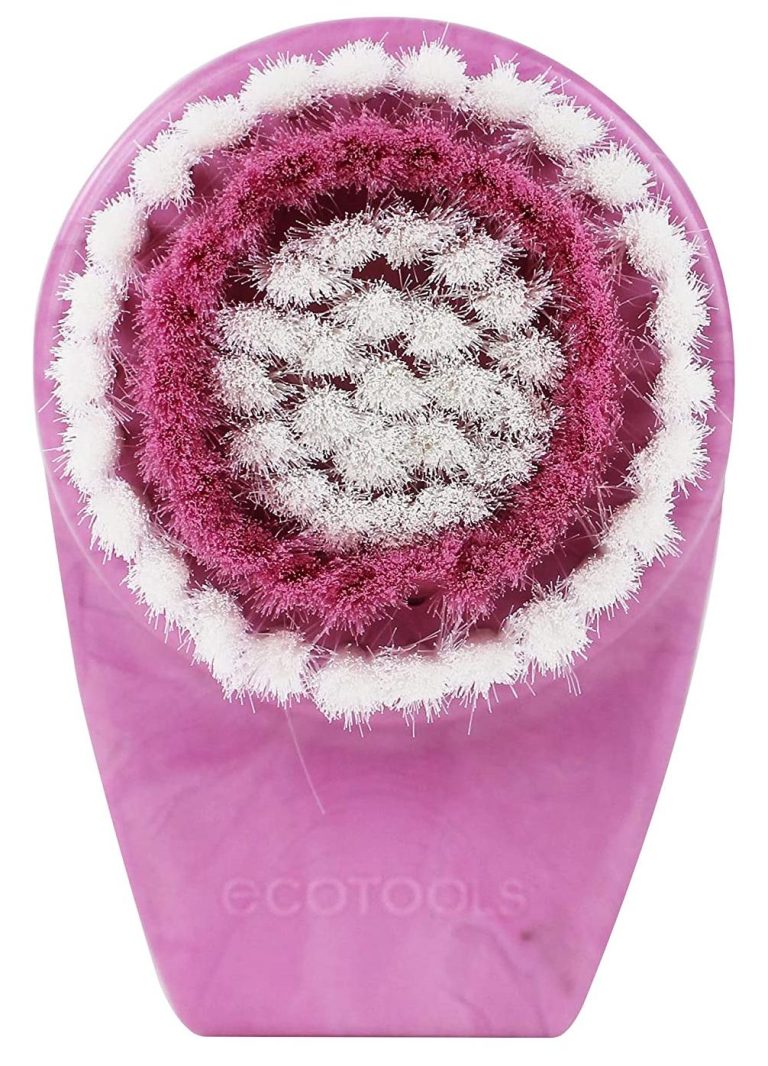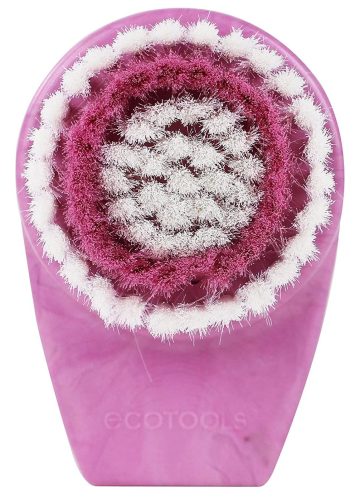 ---
Foreo Luna 4
If you want to spend top dollar on your cleansing brush, it'd better be good. Foreo created Luna™ 4 for sensitive skin, and beauty enthusiasts can't stop raving about it. It features super-soft silicone touchpoints that glide effortlessly across the face, removing pollutants and bacteria while treating your skin with the utmost care through its three customizable cleansing modes and sixteen (16!) intensities.
You even got five massage patterns to choose from, helping you to optimize product absorption, release tension in facial muscles, and stimulate the restoring benefits of lymphatic drainage. What sets this one apart is its exclusive app, tailor-made to give you a customizable routine and maximize the benefits.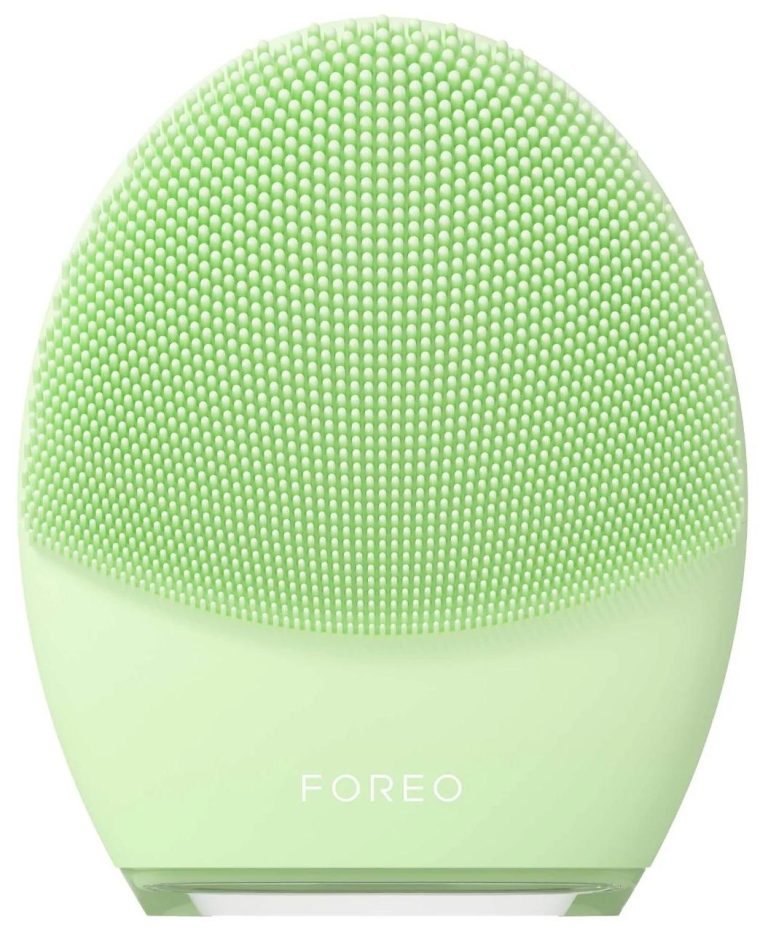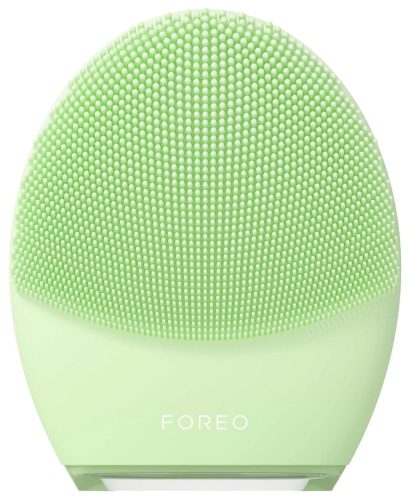 ---
Coslus Cleansing Brush
This Amazon bestseller is an ideal option for those who are into multi-tasking products (hi, and welcome to the club). It comes with an insane number of 7 heads for different treatments, including a brush with ultra-fine bristles, a makeup remover sponge, and a massage brush. Multiple speed settings, waterproof and affordable—it feels like a steal.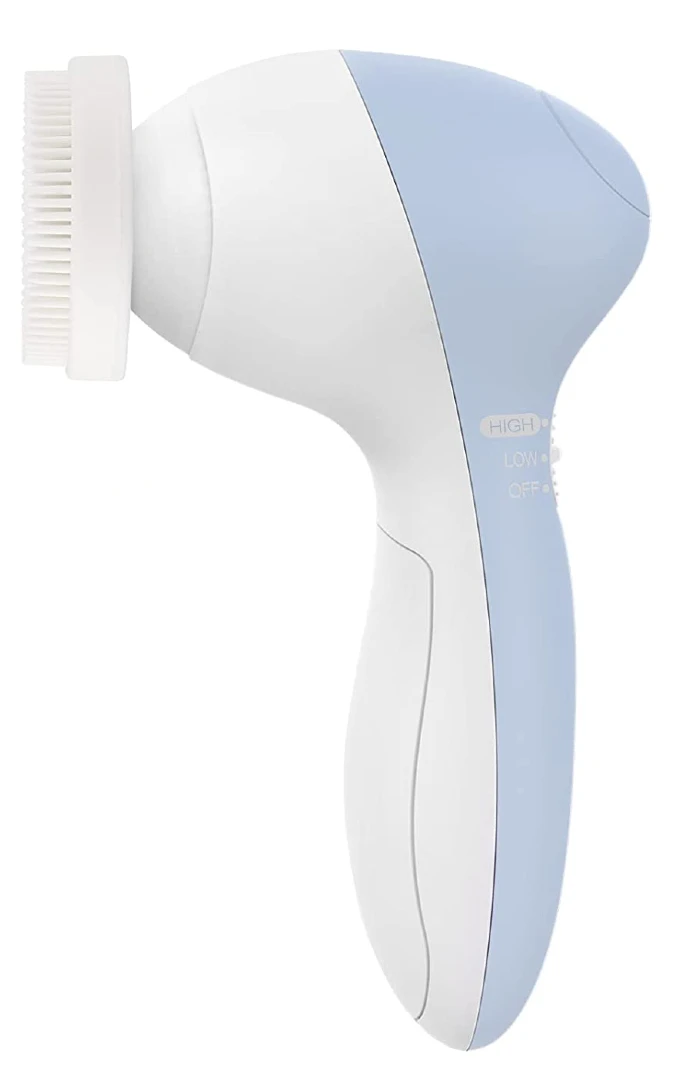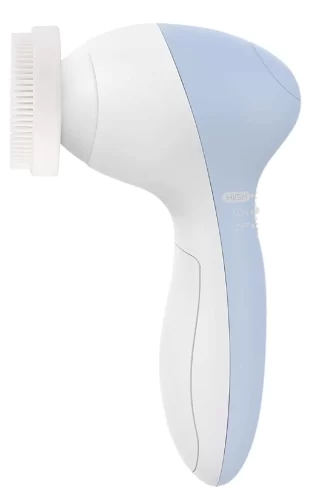 ---
PMD Clean Pro RQ Smart Facial Cleansing Device
This dual-sided waterproof cleansing brush gives a staggering 7,000 sonic pulses per minute to thoughtfully remove dirt and oil. Plus, it's as gentle as you can use it daily. As the vibrations do their thing, your pores are cleared, blood flow is boosted, and your complexion is left toned and primed for enhanced product absorption. Silicone-made, PMD Cleansing Device doesn't harbor bacteria, and the Rose Quartz stone side is a huge bonus because it eases inflammation and tension. Given all of the above, the expensive price point is worth it to us.

---
Cala Dual-Action Facial Cleansing Brush
Unlike many facial cleansing brushes that feature various mechanical modes, this one has two sides, including a fine bristle brush on one side to remove makeup and sunscreen, and is meant to be used manually. The other side features a brush with short silicone bristles that provides gentle yet effective exfoliation without compromising the skin barrier.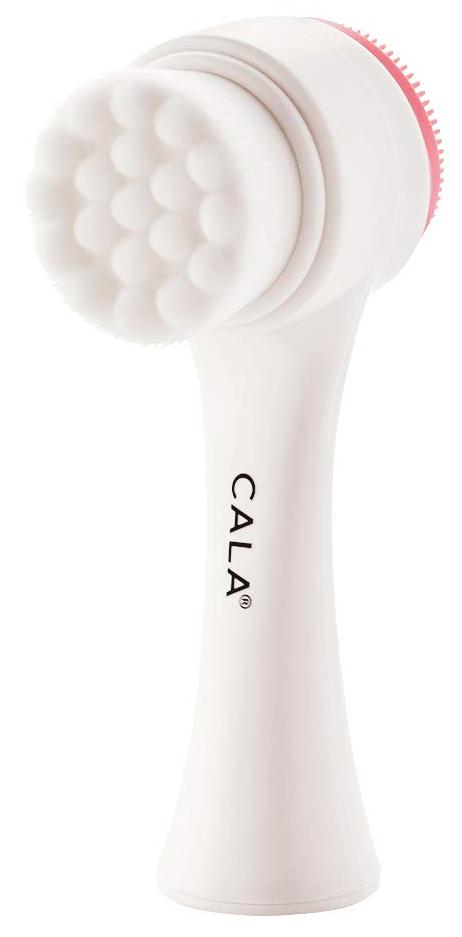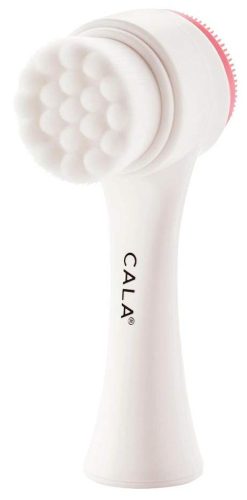 ---
Michael Todd Soniclear Elite
This dermatologist-recommended face cleansing brush was shown to take off makeup and what's left behind by seven times more effectively than hands alone. Michael Todd Soniclear Elite features thousands of lush bristles to cleanse and gently exfoliate your skin at once. The brush works at six sonic speeds for a customizable experience and has a built-in timer to ensure you don't go overboard and overwash your already-sensitized skin. For the price, you get two brushes and a serum infusion head—an unrivaled investment.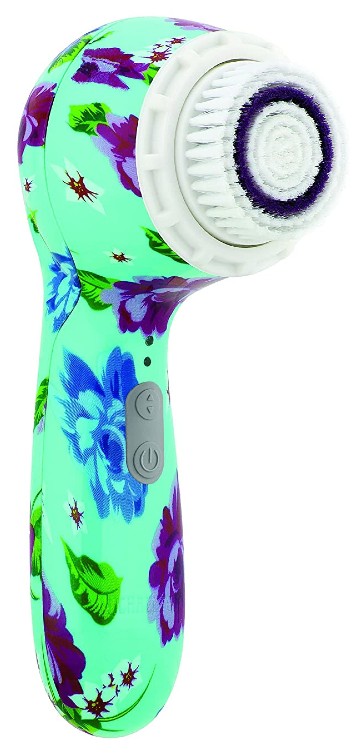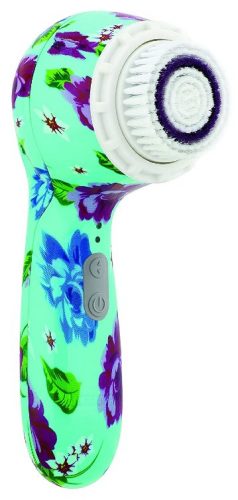 ---
Shiseido Cleansing Massage Brush
Although this silky-soft cleansing brush doesn't oscillate or vibrate, it's great to keep your face cleansed and smooth without breaking the bank. Shiseido Cleansing Brush is perfect for sensitive skin thanks to the silky-soft bristles combined with the silicone cushions that gently wash away debris and give a delicate massage when moved across the skin. Pair it with a delicate foaming cleanser and use gentle circular motions across the face to get the ultimate cleansing and pampering experience.


---