You may think facial cleansing brushes can irritate your delicate skin, but please let me stop you right there. There are a lot of cleansing brushes gentle enough for sensitive skin that can keep your complexion soft and clean without messing with it — and we've summed up the best of them here. But first, it's important to arm yourself with some facts.
How facial cleansing brushes work?
A facial cleansing brushes work using a battery-operated motor that causes repetitive movement, aiding you in cleansing your complexion. While some devices use circular motions, others use back and forth movements, and some vibrate. All these kinds of movements help improve blood flow, leading to faster cell regeneration. Besides, the action, combined with the bristles, helps cleans your complexion and exfoliate the skin's surface. Their motion doesn't just lift off dirt and sebum from the surface; it also serves to get rid of pollutants set deep within your skin pores.
P.S: Any skincare products you apply after using a cleansing brush are absorbed better, so pick your retinol serum or niacinamide one.
Silicone or bristles?
Choosing between bristles or silicone protrusions is absolutely a personal preference. Bristle brush heads tend to be firmer, while silicones ones are more gentle. But if you pay attention not to put too much pressure, either one can be used on sensitive skin. The bristles will always offer a more in-depth exfoliation and cleanse than the silicone nubs, reaching deeper into the pores. This doesn't mean a silicone facial cleansing brush won't clean impurities, is just more gentle, and won't go such in-depth.
One of the major benefits of silicone brushes is that they're more resistant to bacteria. In contrast, bristle brushes accumulate bacteria more quickly, especially if it's not cleaned regularly.
What else?
Avoid using facial cleansing brushes on sunburned skin or severe acne, also if you suffer from psoriasis or eczema flare-up. You should also not use facial cleansing brushes after having had microdermabrasion or other aggressive facial treatments for about one week.
Last but not least, don't overuse the device. Even if some brands may claim that their device can be used daily, I wouldn't recommend this for sensitive skin; two times weekly will do. Also, never put too much pressure or use the device for too long — 1-2 minutes maximum, IMO.
The best facial cleansing brushes
Are you looking for a facial cleansing brush that is gentle enough for your sensitive skin? Here is what we like the most:
---

Clarisonic Mia Smart Facial Cleansing Device
Clarisonic Mia Smart is one of the most diverse brushes, featuring two cleansing modes, plus a guided timer that leads you through each facial zone. The gentle back and forth movement paired with water creates a vacuum effect to remove makeup, sebum, and dirt from the skin's surface and within pores. It even has a mobile app that syncs with Mia Smart device to offer customized skincare routines, how-to videos, and a more personalized regimen. And you can freely use it in the shower or bathtub because it's waterproof.
---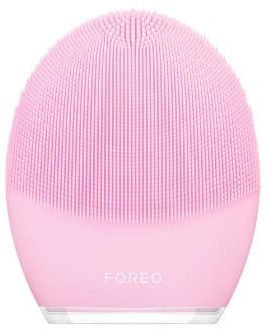 Foreo Luna 3 Facial Cleansing Brush
One of the softest skincare cleansing brushes, Foreo features silicone touchpoints, and T-Sonic technology, lifting away dirt and excess sebum with a one-minute cleansing routine every day. This is the ultimate upgrade of the Luna range that gives up to 650 treatments off a single charge. While Luna 3 is sold in multiple variants targeting various skin concerns, the purple brush is designed for sensitive skin, meaning the thickness and positioning of the touchpoints are different, to assure proper cleaning without damaging your delicate skin.
---

PMD Clean Pro RQ Smart Facial Cleansing Device
Take your skincare routine to the next level with PMD Clean Pro, made of antibacterial and waterproof silicone and authentic Rose Quartz stone. This is not only a cleansing brush but a multi-tasking device that uses SonicGlow & ActiveWarmth technology to bring your skin to its best. It breaks down makeup, sebum, and dirt thanks to the 7,000 vibrations per minute, while it operates at a sound frequency to lift, firm, and tone your skin.
---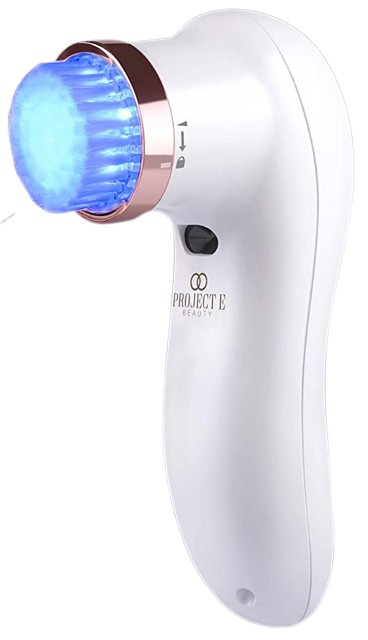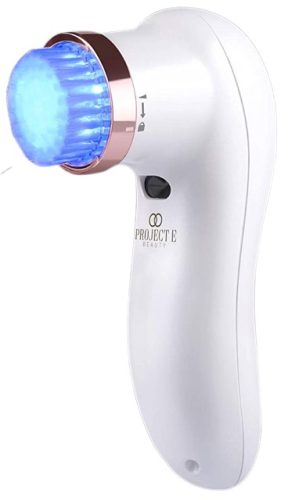 Project E Beauty Luma Blue
Project E Beauty Luma Blue is your best bet if your skin is breakout-prone — a 2-1 device that helps keep pimples away. Because it uses blue light therapy (yep, not your typical cleansing brush), it aids in reducing inflammations and calming acne at the same time it deeply cleanses and leaves skin soft.
---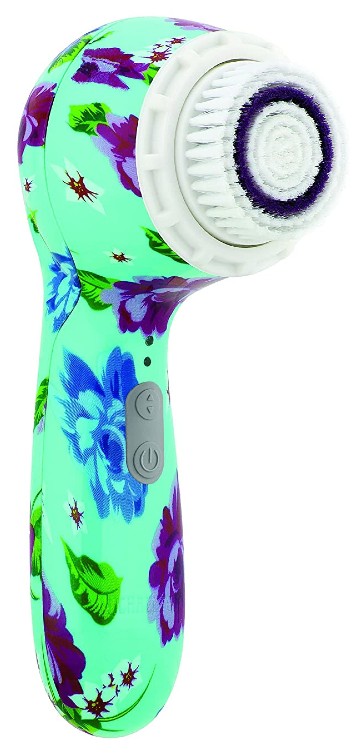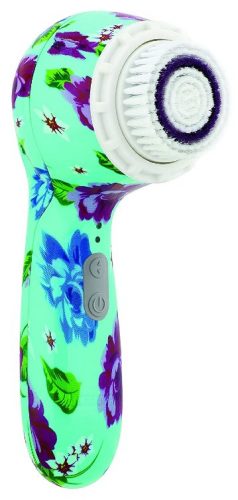 Michael Todd Soniclear Elite Cleansing Brush
Michael Todd Soniclear Elite features thousands of lush bristles to cleanse and gently exfoliate your skin all at once. Each strand is buffed to be seven times better than cleaning with your hands, letting you enjoy the best skincare routine. The brush works at three sonic speeds for a customizable cleansing experience, allowing fine lines, wrinkles, blocked pores, and rough patches to look and feel noticeably better. Bonus: the timer lets you know when you need to move on to the next area.
---


Shiseido Cleansing Massage Brush
While this silky-soft cleansing brush doesn't oscillate or vibrate, it's great to keep your complexion cleansed and smooth without breaking the bank. Shiseido Cleansing Brush is perfect for sensitive skin thanks to the silky-soft bristles combined with the silicone cushions that gently cleanse and massage the skin.