A great skincare routine should begin with the use of the best glycolic acid cleansers — they work like a charm for preparing your visage for the next steps while leaving skin velvety smooth.
Indeed, a lot of products can clear your skin, but nothing holds a candle to a glycolic acid cleanser when it comes to sloughing off all the impurities from the surface and boosting radiance on a dull complexion. After all, face washes with glycolic acid have been long heralded for their ability to exfoliate, stimulate cell renewal, and reveal fresher, glowing skin. They instantly eliminate dead cell buildup, debris, and sebum, while the long-term benefits include unclogging pores, smoothing texture, and promoting a glowy appearance. This study also shows that using a cleanser containing glycolic acid can significantly improve acne following twice-daily application for six weeks. So whatever your skincare priorities are, the products we've found will be the perfect addition to your beauty routine.
The best glycolic acid cleansers
We scoured the internet to uncover the best glycolic acid face washes that are both gentle and effective. From lightweight and foaming formulas to creamy textures and plant-based products, everything is here so that you can find your perfect match cleanser.
---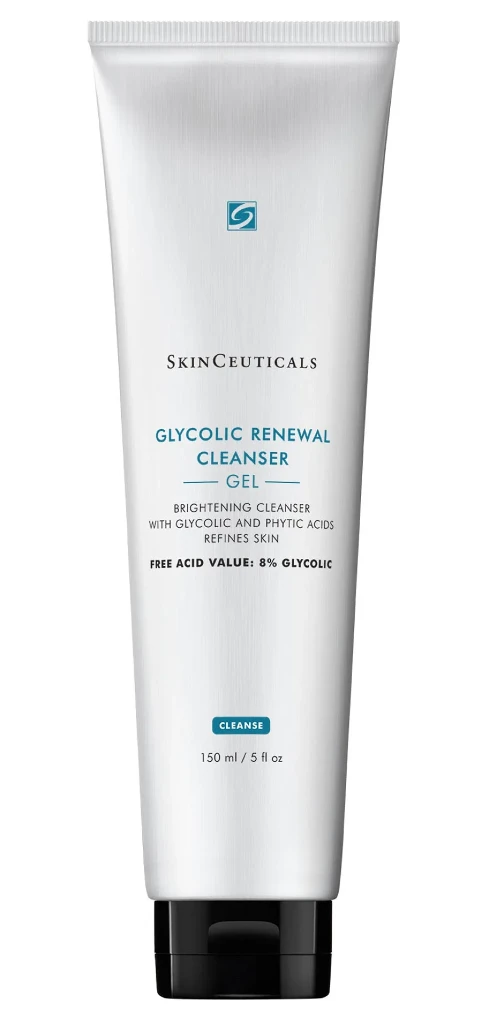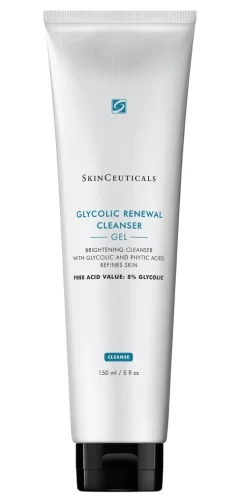 1
SkinCeuticals Glycolic Renewal Cleanser
SkinCeuticals Glycolic Renewal targets dullness, rough texture, breakouts, and aging signs with a potent formula enriched with 8% glycolic, salicylic and phytic acids. All three exfoliate and renew skin, while the addition of aloe leaf extract and glycerin delivers intense hydration so that the complexion won't feel tight or dry after washing. Plus, the formula is non-comedogenic, skips alcohol and fragrances, and the soft-foaming gel texture is satisfyingly bouncy.
P.S: The free acid value you see on the package describes the actual acid percentage that will penetrate the epidermis, so be ready for transformative results.
---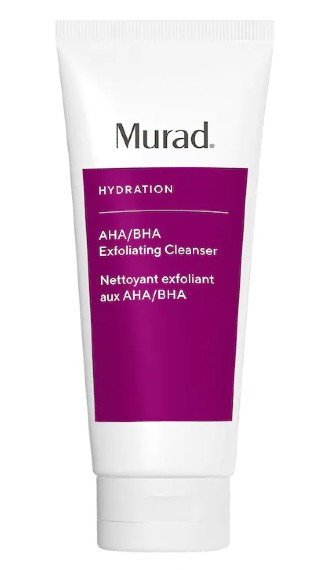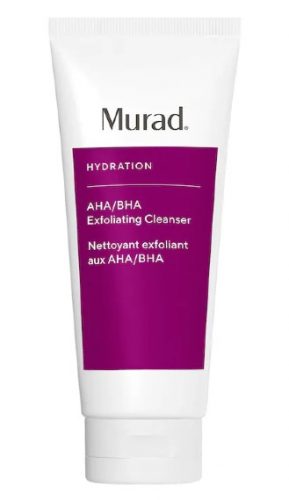 2
Murad AHA/BHA Exfoliating Cleanser
Murad AHA/BHA Exfoliating Cleanser is a dream for anyone with a rough texture and dull complexion. That's because it contains a blend of three chemical exfoliants, including glycolic, lactic, and salicylic acids, mixed with the mild scrubbing of jojoba beans to smooth, brighten, and revitalize. It's a savior for oily skin since it clears away excess sebum and unclogs pores, but it's just as good for dry skin because it hikes up moisture levels with sodium PCA.
---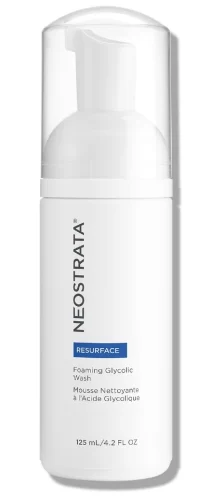 3
Neostrata Foaming Glycolic Face Wash
This foaming cleanser is great if your skin is used to acids — as it packs a heavy dose of 18% glycolic acid to reveal a fresher, baby-like complexion while it dissolves makeup and impurities in an instant. The results are also enhanced by lactobionic acid, a polyhydroxy acid with hydrating and exfoliating benefits, and grapefruit extract, a protective antioxidant that promotes a brighter tone. Warning: it contains alcohol denat, which can be drying and sensitizing, so if your skin is problematic, damaged, or dehydrated, better steer away from it and pick a more gentle, less-irritating formula.
---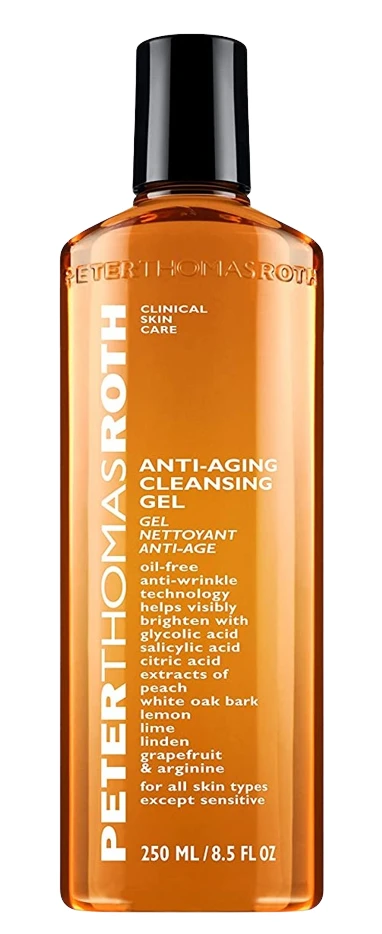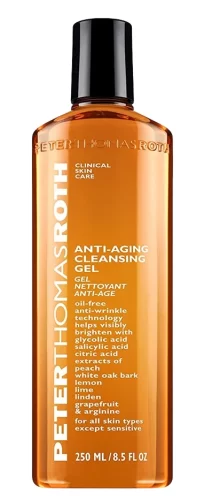 4
Peter Thomas Roth Anti-Aging Cleansing Gel
Peter Thomas Roth packed all the good stuff in this anti-aging cleanser to clarify and brighten without stripping the skin of essential moisture. It lifts impurities with glycolic and salicylic acids while promoting a clearer and more radiant complexion with a cocktail of citric extracts, including peach, lemon, and grapefruit. Softening ingredients like allantoin and panthenol make the formula more tolerable so that you can enjoy all the benefits of this glycolic acid cleanser without the fear of irritation.
---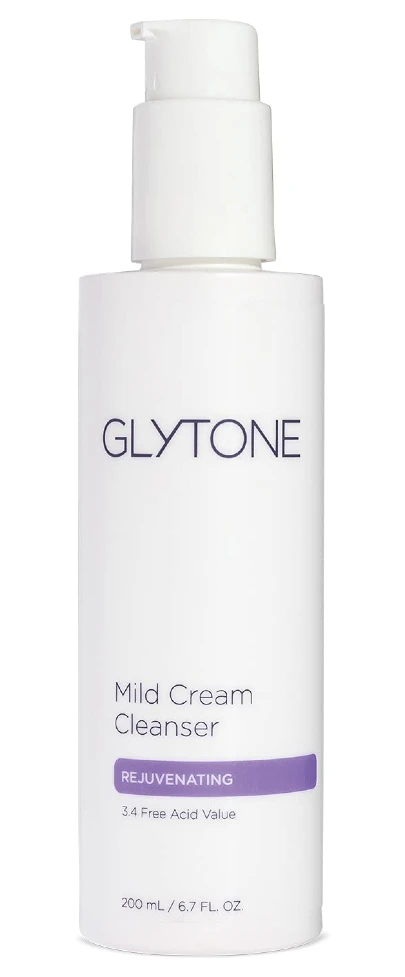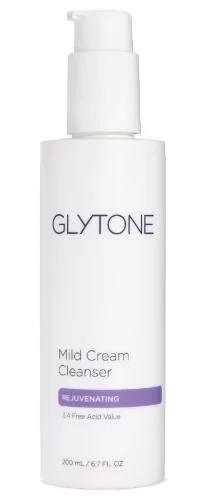 5
Glytone Mild Cream Cleanser
If you fancy creamy formulas, this is the perfect glycolic acid cleanser for you. It washes away pollution and dust while it lifts dead cells, creating a smooth canvas for the next steps in your beauty ritual. Thanks to the creamy emollient texture, the cleanser is ideal for normal to dry skin, it actually adds hydration with glycerin, so it never leaves the skin tight.
---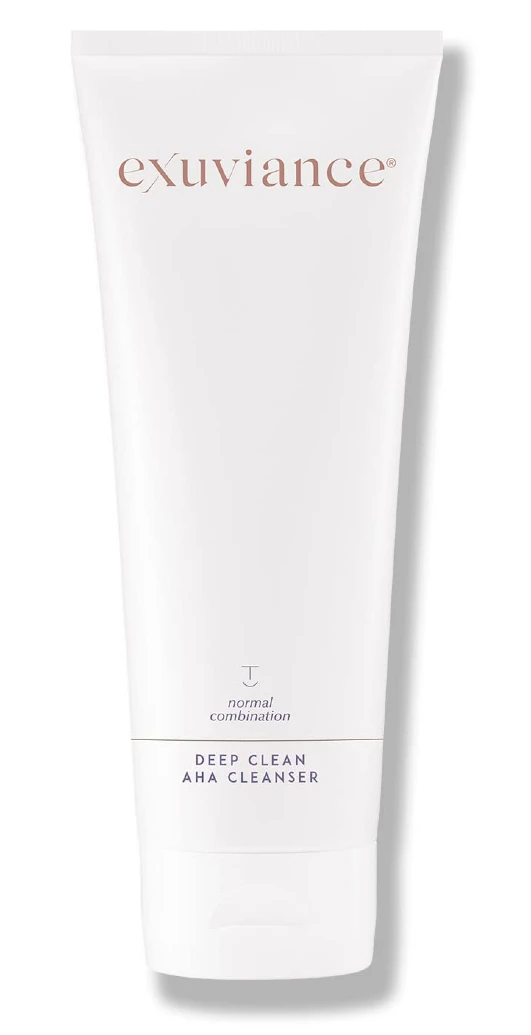 6
Exuviance Deep Clean AHA Cleanser
Exuviance made a foaming cleansing gel with glycolic acid and gluconolactone to thoroughly remove the surface's dead cells, debris, and makeup. If you're a stranger to the latter, gluconolactone is a gentle exfoliant with hydrating and antioxidant activities that gives skin a smoother and more vibrant appearance.
---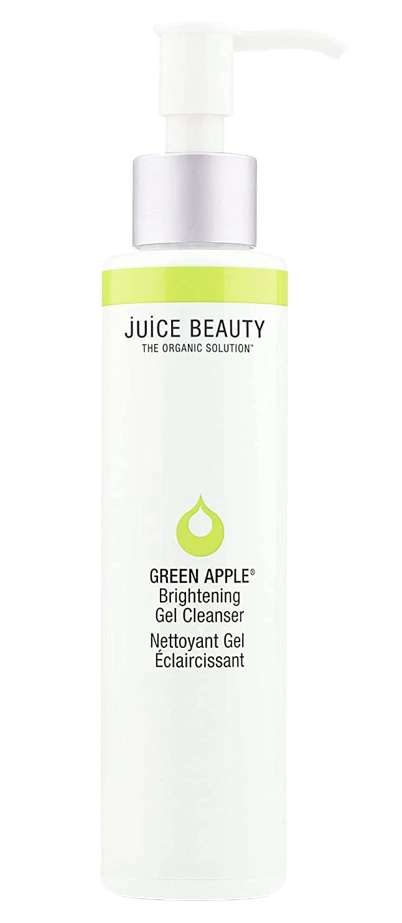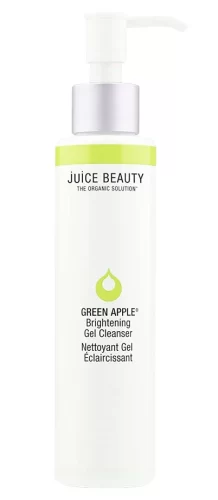 7
Juice Beauty Green Apple Brightening Gel Cleanser
Juice Beauty Green Apple Brightening Gel Cleanser will be on the liking of any organic skincare lover since it's loaded with plant-derived lactic and glycolic acids, plus botanical juices rich in antioxidants and a natural source of malic acid. This gel formula washes away impurities without stripping the skin while promising to brighten and reveal a luminous glow. P.S: The light, refreshing scent is another reason to put this cleanser on your radar.
---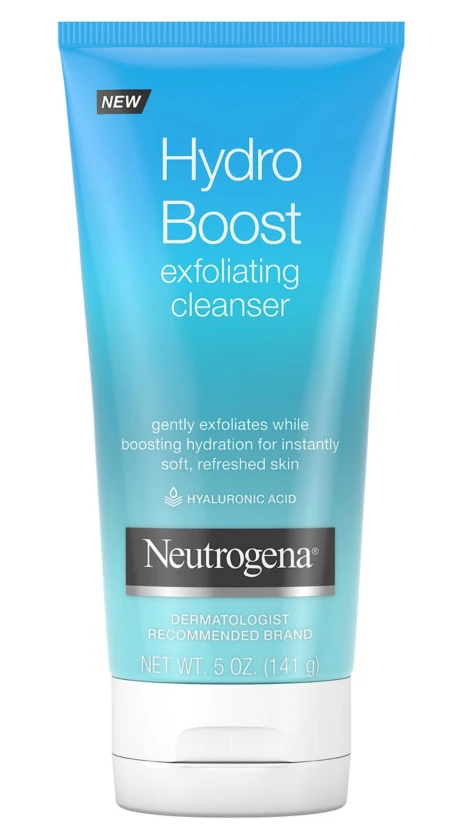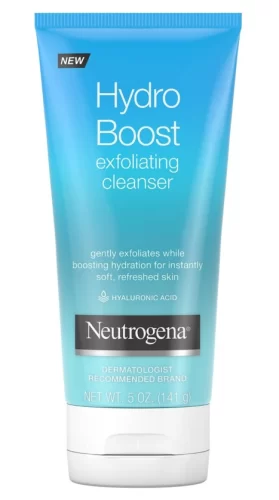 8
Neutrogena Hydro Boost Exfoliating Cleanser
For a drugstore alternative, Neutrogena Hydro Boost Exfoliating Cleanser is definitely standing out. It's a lightweight gel-cream face wash formulated with lactic and glycolic acids to exfoliate and purify, plus glycerin and hyaluronic acid to boost hydration. The cleanser has raked thousands of thousands of 5-star reviews not only for its wallet-friendly price tag but the results it delivers, which leaves skin feeling revitalized and velvety smooth.
---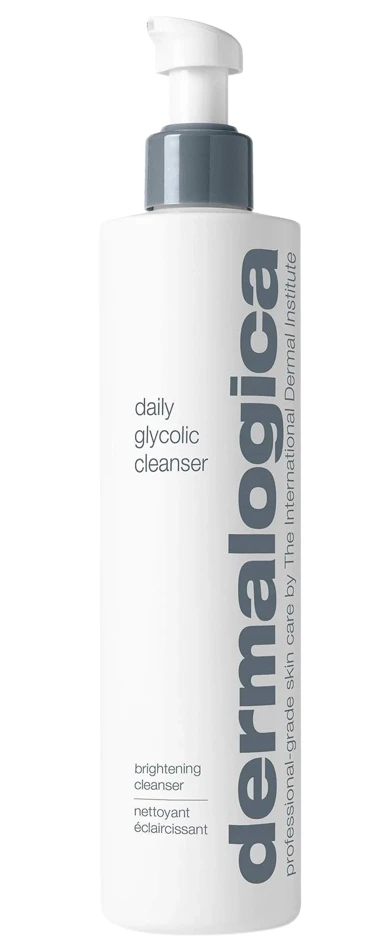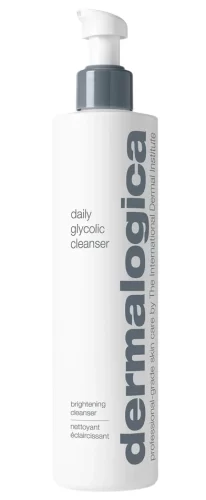 9
Dermalogica Daily Glycolic Cleanser
Ladies (and gentlemen), this is the best glycolic acid cleanser for dry, sensitive skin since it has a pH-balanced, gentle, and non-irritating formula filled with hydrating and soothing ingredients. Although the product is highly concentrated in glycolic acid, it does not cause sensitivities nor dry out the skin thanks to the addition of glycerin, jojoba oil, allantoin, trehalose, and hyaluronic acid. And it's sulfate-free, meaning it won't strip the skin.
---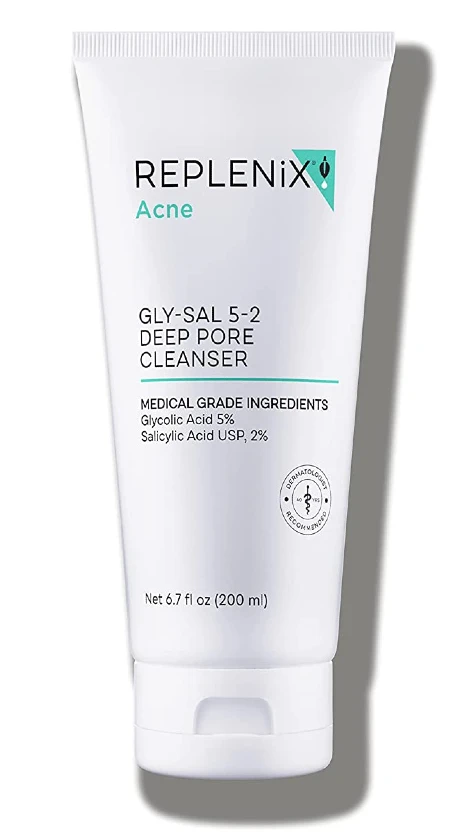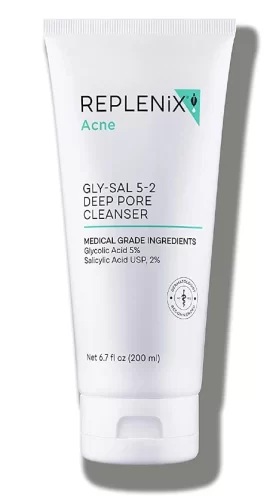 10
Replenix Gly-Sal Deep Pore Cleanser
Pick Replenix Gly-Sal Deep Pore Cleanser if you're battling acne and large pores and want to reduce pimples. The formula is powered by 2% salicylic acid and 5% glycolic acid, working hard to reduce excess sebum and unclog pores. Yet, the best part: it's made on a base of green tea extract, and it also contains zinc PCA, both known as acne-fighting ingredients with the ability to regulate oil levels and prevent further breakouts.
---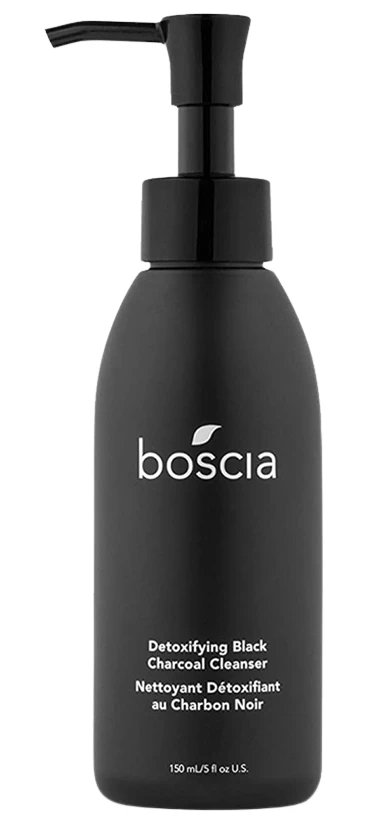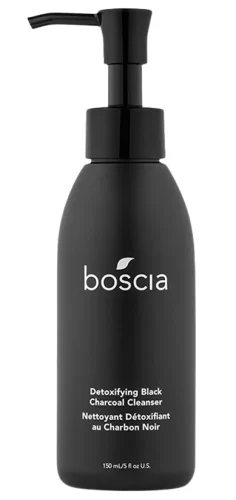 11
Boscia Detoxifying Black Charcoal Cleanser
This is the best glycolic acid-containing cleanser for oily skin folks because the formula is built around activated charcoal to absorb dirt and excess oil, while glycolic acid detoxifies and reduces congestion. It acts like a magnet to cleanse and draws out pore-cloggers from the surface, making pores appear smaller and skin less greasy.
---
Can I use a glycolic acid cleanser every day?

Yes, you can use your glycolic acid face wash twice daily to prevent dead cell buildup, clogged pores, and breakouts.

Are glycolic acid cleansers good for dry skin?

Overall dry skin can use glycolic acid cleansers without a problem. However, if the formula contains alcohol, sulfates, or other ingredients that can strip moisture, it may dry out the skin, so better avoid it.

Are glycolic acid cleansers good for sensitive skin?

You can safely use glycolic acid cleansers on sensitive skin as long as you don't experience bad reactions such as irritation, redness, and other sensitivities. For the best, use a gentle formula that contains a mild concentration of acids.

Can I use a glycolic acid cleanser with retinol?

Cleaners are not formulated to sit on the skin and are unlikely to interfere with retinol or cause reactions when used together, so you should be fine using your glycolic acid face wash while following retinol treatment as long as you don't face irritation. Still, as both exfoliate and can temporarily weaken the skin barrier, it's best to avoid using them together in high concentrations.