Green tea is always a good idea, whether you want to sip a cup of it or slather on one of the best green tea skincare products. However, not much gets into the skin when drinking green tea, although it has its benefits. But when green tea is topically applied, that is what makes the difference. Green tea-containing products can improve the skin on all fronts — give antioxidant protection and fight wrinkles, delivering not only soothing benefits but a dose of hydration as well.
What is green tea?
Green tea is an extract from unoxidized Camellia sinensis leaves and buds. Since it doesn't undergo an oxidation process, green tea is one of the least processed tea types — the reason is so rich in specific properties.
The most potent bioactive ingredient in green tea is Epigallocatechin gallate (EGCG). EGCG is a catechin (polyphenol) that has been shown a million times to have multiple benefits on the skin. It's the chemical structure of polyphenols that gives green tea such high antioxidant activity. But green tea also has about 15-20% protein content, 2-4% caffeine, is rich in vitamins B2, B3, and C, which gives it even more boons.
Is green tea good for skin?
Green tea is one of the most touted ingredients for skincare due to its rich content of antioxidants. When applied to the skin, green tea extract fights free radicals, premature aging, and photodamaged skin. As it also helps retain moisture and prevent hyaluronic acid degradation, green tea is a great ally for dry skin too. More than that, green tea has anti-inflammatory and antimicrobial effects meaning it can be used to prevent and treat acne. Finally, since green tea also regulates melanin levels, green tea-infused skincare products can fade away dark spots and improve texture.
Is green tea safe for skin?
The best part about green tea is that it has little to no side effects when applied to the skin. It's a natural ingredient that is gentle and non-irritating unless you have a hypersensitivity to it. Plus, green tea is suitable for all skin types, and it can be used daily.
The best green tea products for skin
From toners, serums, and creams to eye patches and face masks, these are the best green tea skincare products to promote healthy and radiant skin.
---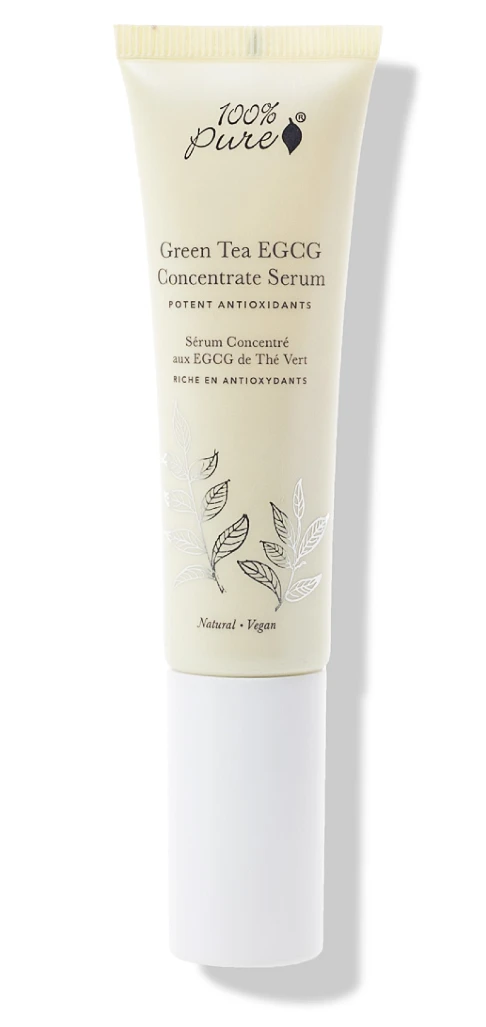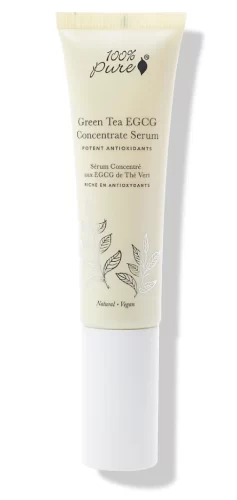 1
100% Pure Green Tea EGCG Concentrate Serum
100% Pure puts on the table one of the best green tea skincare products out there. It's a mix of anti-agers that helps smooth fine lines and wrinkles. The star ingredients in this antioxidant-rich formula are EGCG and green tea, which aid in protecting against free radical damage and offsetting premature wrinkles. In the meantime, hyaluronic acid, rosehip oil, avocado oil, and squalane soften and hydrate the skin, leaving you with a glowing, dewy complexion.
---


2
Boscia Green Tea Oil-Free Moisturizer
This is your best bet if you are looking for an oil-free, antioxidant-rich moisturizer. Thanks to green tea and wine extracts, it absorbs excess oil and reduces inflammations without ever drying the skin. It will give you that mattified, shine-free complexion you've always wanted while also making a great primer. More than that, hyaluronic acid, glycerin, and betaine help keep your skin hydrated and plumped.
---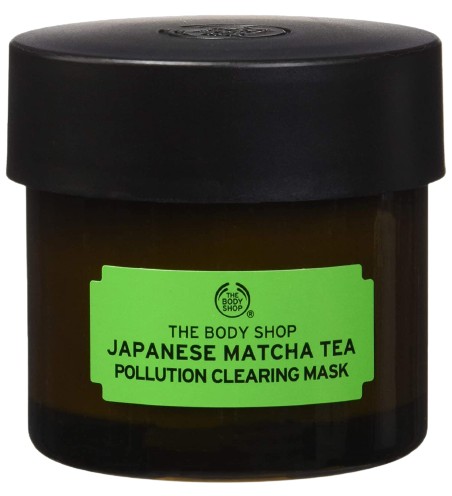 3
The Body Shop Japanese Matcha Tea Mask
When pollution bothers your skin, reinforce it with this mask infused with matcha, the most potent green tea made from the entire leaf — so more antioxidants. On top of that, dandelion and aloe extracts soothe while shea butter and vitamin E nourish and help skin replenish its moisture. The Body Shop Japanese Matcha Tea Mask is that moment of zen you get twice a week to remove impurities buildup.
---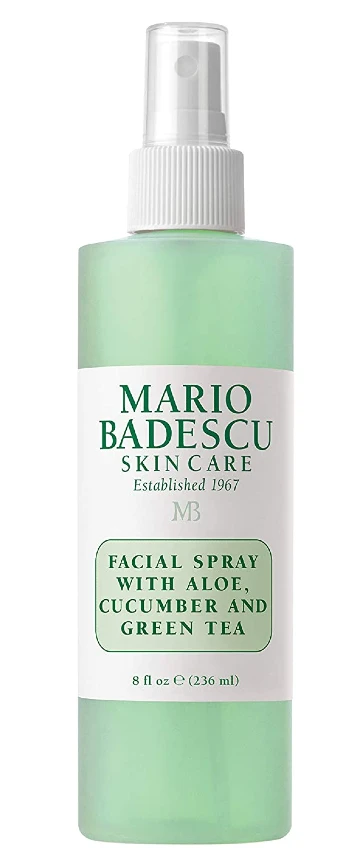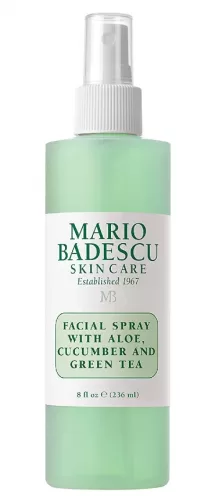 4
Mario Badescu Facial Spray with Green Tea
Spray this mist all over your face whenever your skin needs a pick-me-up. It refreshes and revitalizes your complexion in no time with green tea, cucumber water, aloe juice, and peppermint water, plus it smells like heaven. If there's something that can instantly make your skin feel hydrated and soft is this Mario Badescu facial spray.
---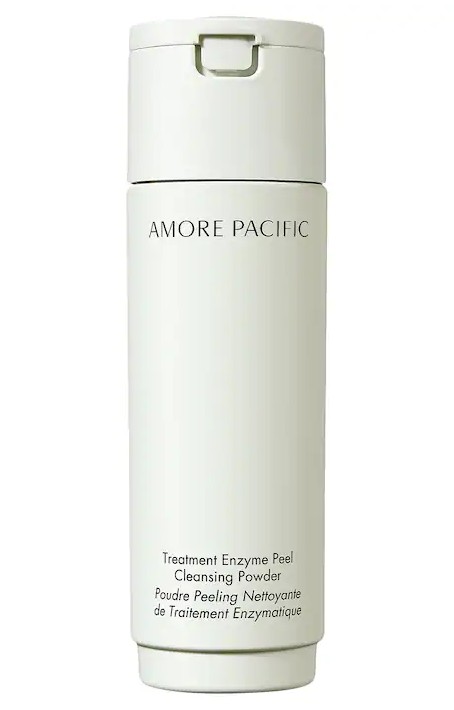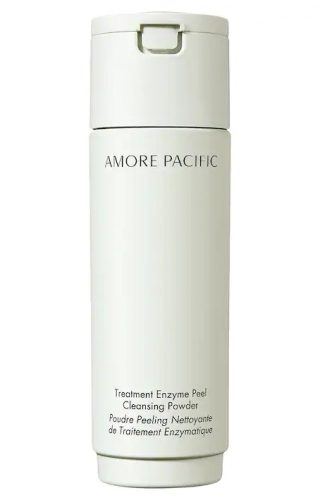 5
Amorepacific Treatment Enzyme Peel
Any skin type needs regular exfoliation to maintain its radiance and firmness. This cleansing powder gently exfoliates the face and dissolves impurities with green-tea probiotic-derived enzymes while it hydrates and protects with hyaluronic acid, allantoin, and betaine. Amorepacific Treatment Enzyme Peel is that gentle exfoliator you can use daily even if your skin is super problematic.
---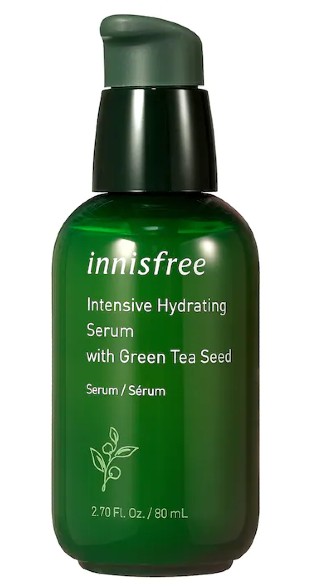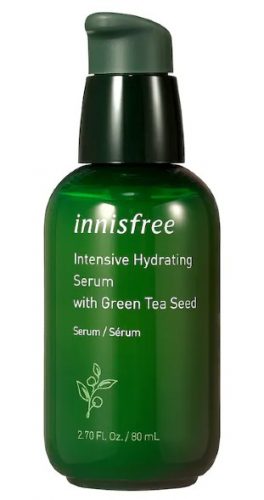 6
Innisfree Intensive Hydrating Serum with Green Tea
For K-beauty lovers, Innisfree made a lightweight gel serum enriched with two sources of green tea, cocoa, plus vitamins B5 and C. Green tea with vitamin C is one of the healthiest mixes for the skin, as they are both antioxidants that fight oxidative stress and photoaging. Plus, studies have shown that vitamin C increases the number of catechins that the body can absorb — so more benefits from green tea.
---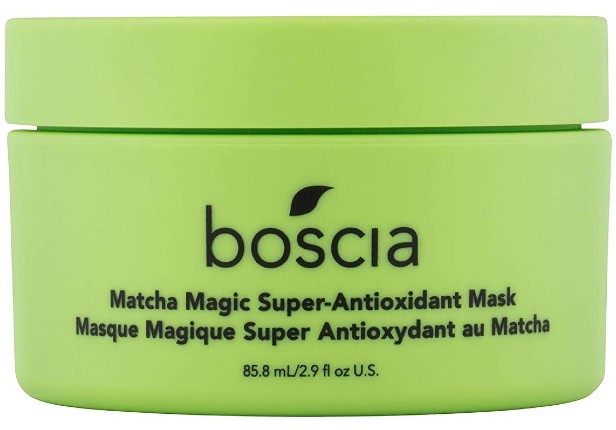 7
Boscia Matcha Magic Super-Antioxidant Mask
Boscia Matcha Magic Super-Antioxidant Mask is made with matcha green tea extract to help restore and brighten the skin while detoxifying it. It's also enriched with a lot of skin-loving ingredients, such as kaolin, jojoba seed, willow bark, sesame, and lavender oils, to name a few. All feed your complexion with endless nutrients, destressing it and reducing redness and inflammations.
---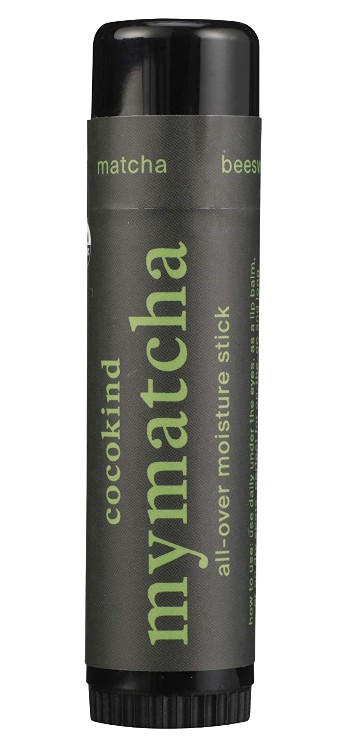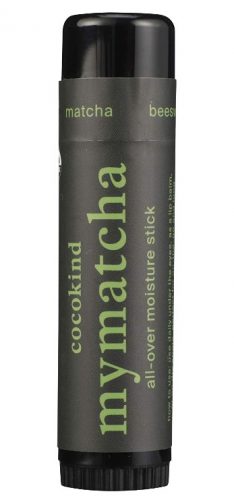 8
Cocokind Mymatcha All-Over Moisture Stick
Use Cocokind Mymatcha All-Over Moisture Stick to revitalize your tired eyes and reduce the look of dark circles and puffiness. Besides matcha, it contains coconut oil to hydrate and beeswax to soften and add more antioxidant power. That's it! This is what this multitasking stick contains. Only three ingredients, all organic, super-powerful, and ideal for dry skin. It's your new on-the-go product that you can also use to give your lips a natural glow!
---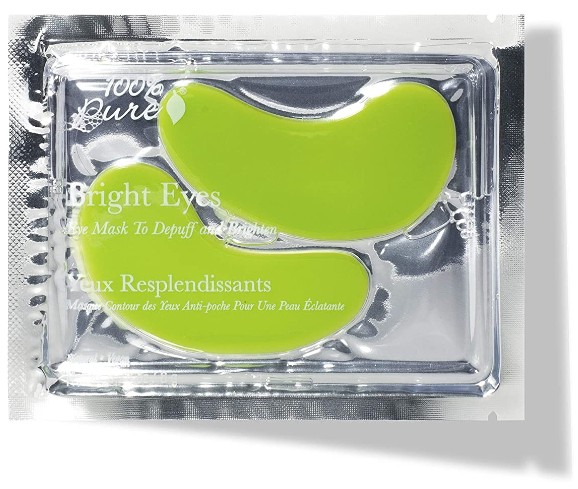 9
100% Pure Bright Eye Mask
These green tea-infused eye patches target puffiness and lack of hydration. They're packed with aloe vera juice, matcha, three types of caffeine, hyaluronic acid, and vitamin C, which help cool and de-puff your eye area in no time. Twenty minutes and the hydrogel delivers all active ingredients to your skin while increasing the absorption of nutrients. No one will know you didn't have enough sleep.
---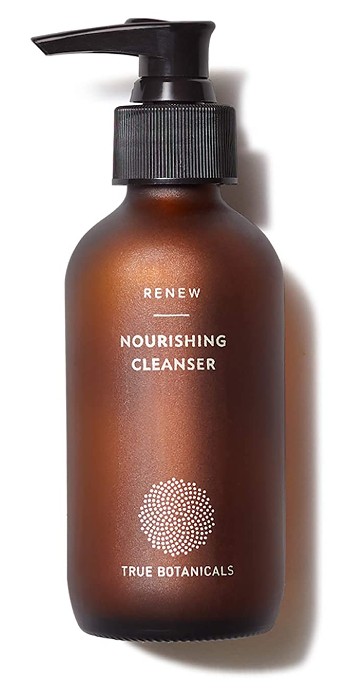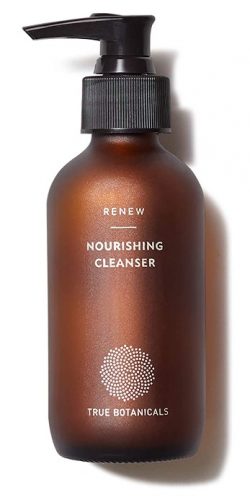 10
True Botanicals Nourishing Cleanser
If you're an organic skincare lover, this nourishing cleanser will definitely be to your liking. Not only does it have green tea on top of the ingredient list, but it also contains white tea, which doubles the skin-protecting and -moisturizing benefits. There are actually much more ingredients in this product that your skin will love, such as aloe vera, jasmine, coconut, and vetiver oils, so you better check it out!
---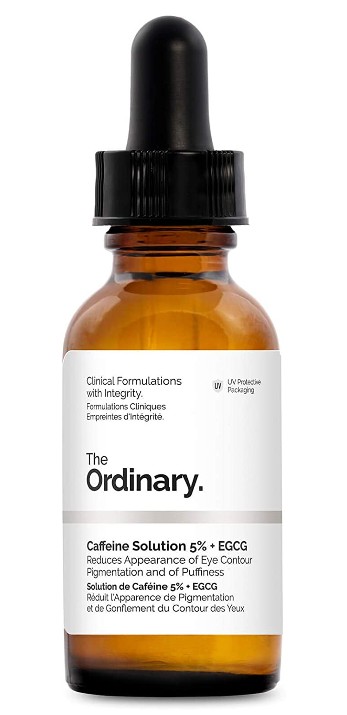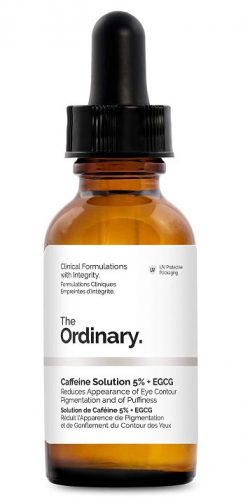 11
The Ordinary Caffeine Solution 5% + EGCG
The Ordinary Caffeine Solution 5% + EGCG aid in combating pigmentation and dark circles. The formula includes caffeine, hyaluronic acid, and lactic acid to strengthen its potency, all being powerful puffiness and dark circles fighters. On top of that, it's infused with soybean seed extract that's filled with phenolic acid and flavonoid antioxidants, plus urea, an effective humectant.
---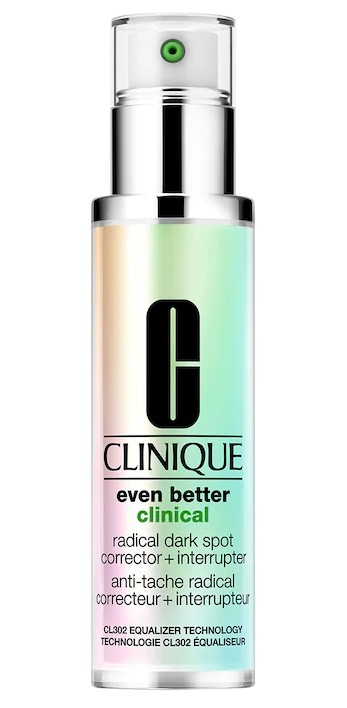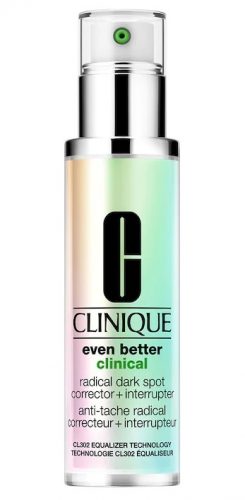 12
Clinique Radical Dark Spot Corrector
This skin-friendly serum also aims to correct discolorations and dark spots. It contains much more than green tea, including cucumber extract, salicylic acid, squalane, hyaluronic acid, and caffeine. All work together to blur dark spots look while enhancing skin brightness and evenness. Those with oily and sensitive skin can use it too, as it doesn't contain oils nor fragrances.
---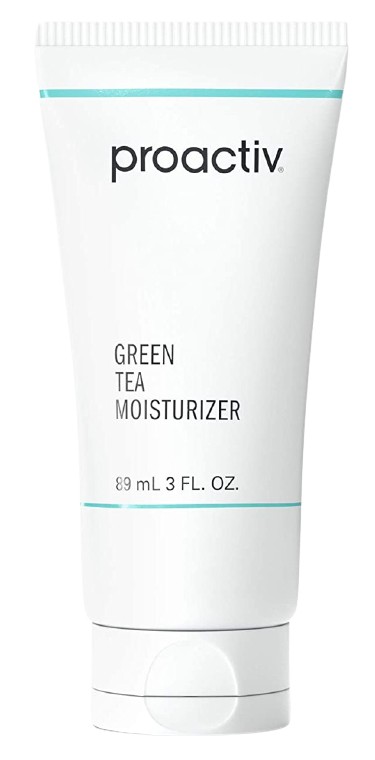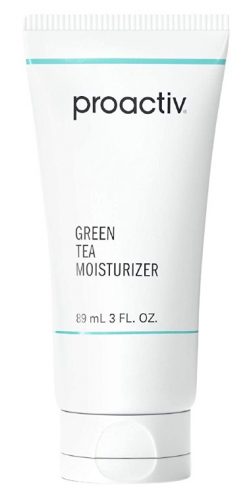 13
Proactiv Green Tea Moisturizer
Proactiv Green Tea Moisturizer addresses acne-prone skin with a lightweight and non-comedogenic formula. It packs hyaluronic acid, green tea, and squalane to alleviate dryness and soothe the skin, plus retinyl palmitate (an ester of retinol) with skin-renewing effects. Hydration, moisture, protection, anti-agers — this moisturizer has all it takes to be one of the best green tea skincare products.