If there's one thing that never goes out of trend, it's a complexion that's bouncy and glowy. But this can be quite difficult to achieve if your skin struggles to draw in and retain moisture from the air. This is why we all need humectants in our routine. So here's what you need about these moisture magnets and the best humectant moisturizers that will get you the most out of your moisturizing regimen.
What are humectants?
Humectants are compounds with a natural affinity for water molecules. That means they can attract and draw moisture into the uppermost layer of the skin, either from the environment or the deeper layers. Hyaluronic acid (HA), glycerin, polyglutamic acid, glycolic acid, lactic acid, urea, panthenol, bisabolol, aloe vera, sodium PCA, and honey are the most common humectants used in skincare products. Hyaluronic acid, for example, is known to bind up to 1000 times its own weight in water and polyglutamic acid five times more.
Interestingly, most of these humectants are also integral components of the skin's natural moisturizing factor (NMF). The NMF is essentially the skin's own built-in system for maintaining hydration and protecting its barrier function—the one that holds water in and irritants out. By incorporating humectants into your skincare routine, you're basically supplementing and supporting this whole system.
What are the benefits of humectant moisturizers?
Thanks to their moisture-retaining properties, humectants help restore hydration to the skin and keep it plump. They are effective in relieving dryness, smoothing out fine lines, and balancing sebum production—ironically, a lack of water triggers the sebaceous glands to produce more sebum to replenish moisture loss.
Humectants are lighter and more watery than their counterparts, emollients that tend to be creamy, and occlusives that feel oily and thicker. They're pretty much necessary for all skin types. However, you'll find that humectants can be a double edge-sword in certain weather conditions.
How to use a humectant moisturizer correctly
To get the most out of your humectant moisturizer, apply it to damp skin to give it more moisture to draw in. Use the moisturizer after the cleanser and serum, but before sunscreen and makeup, once or twice daily.
There's one thing to bear in mind beforehand, though.
Humectants act like a sponge. They pull hydration into the skin, but they're not that great at holding it there. So to get effective and long-lasting hydration, it's best to apply emollients or occlusives on top of your humectant moisturizer to lock in moisture. That may not be necessary for a summer month, but it is during winter or if you live in a dry climate.
FYI, humectants can bring moisture to the skin if the humidity in the air is more than 70%; otherwise, they will draw from the epidermis or dermis. If you feel your humectant moisturizer dries out your skin, you need to follow up with another moisturizer that has more occlusives and emollients to prevent water loss. Using a home humidifier can also help.
The best humectant moisturizers
---
Neutrogena Hydro Boost Water Gel
With a whopping 80,000+ positive reviews from Amazon shoppers and the esteemed praise of being the best-selling facial moisturizer in the US, this one unquestionably takes the top spot. Infused with the dynamic duo of glycerin and hyaluronic acid, this moisturizer can attract and lock in moisture, delivering a surge of intense hydration within its featherlight, gel-like texture. And all without clogging pores. Not only is this formula non-comedogenic, but it's also free of oils and fragrances, ensuring benefits for all skin types, including acne-prone and sensitive. This cream has an extra perk: it provides a smooth and soft base for flawless makeup application.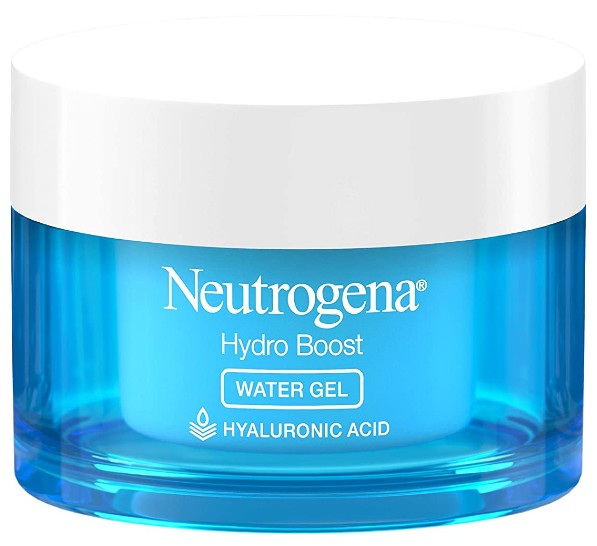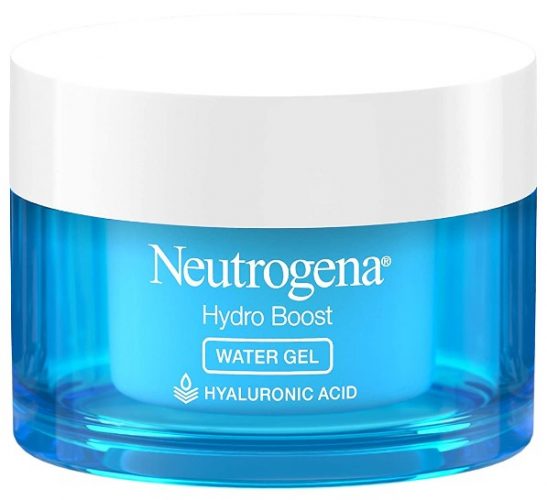 ---
Peter Thomas Roth Water Drench Hydrating Moisturizer
This moisturizer loads a generous amount of 30% hyaluronic acid to come in handy to whoever struggles with dehydrated skin. The formula also includes glycerin (another great humectant), plus five ceramides and vitamin E—two emollients that seal and preserve optimal hydration levels. With its lightweight, airy formulation and refreshing gel-like texture, PTR Water Drench effortlessly quenches the skin, providing a burst of hydration in an instant that lasts even after cleansing.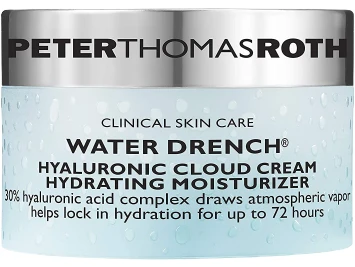 ---
Le Mieux Bio Cell Rejuvenating Cream
Le Mieux Rejuvenating Cream is an ideal option if you want to target aging signs. Formulated in a base of hyaluronic acid, this cream goes above and beyond by incorporating five additional low molecular weight variations of this humectant, hydrating the skin on multiple layers. Furthermore, it boasts five types of peptides, which are great at supporting collagen and elastin production, both proteins needed for firm and supple skin. What else we love about this cream is that it uses a blend of occlusives, including ceramides, squalane, and shea butter, to seal that moisture and hinder further water loss.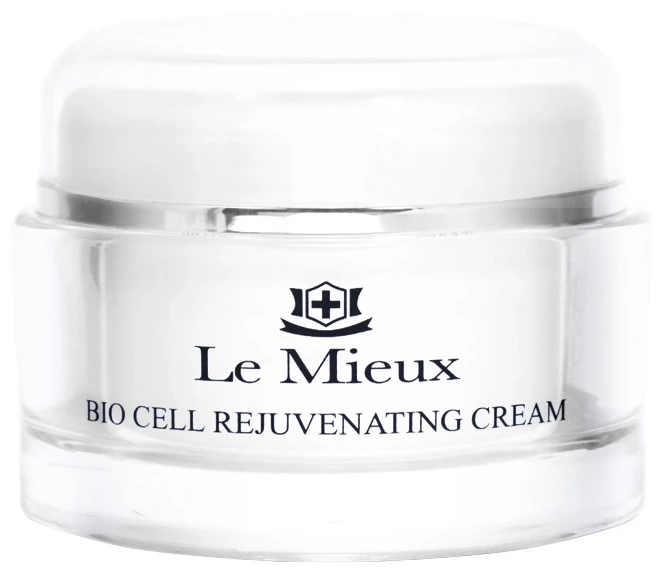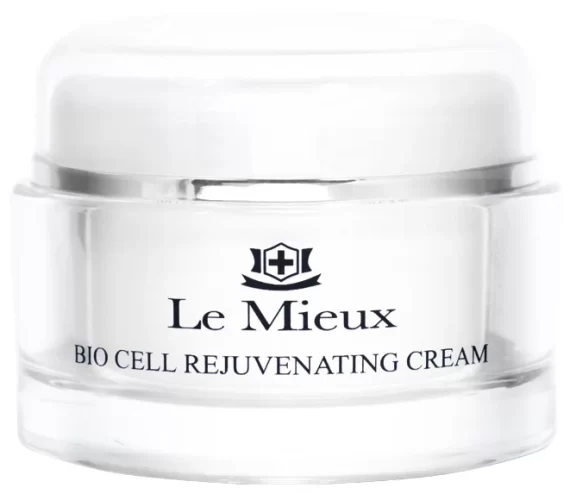 ---
Innisfree Green Tea Hyaluronic Acid Hydrating Moisturizer
This hydrating moisturizer includes five types of hyaluronic acid along with other humectants and moisture sealers, so it's no wonder the brand claims it provides 100 hours of hydration. The star ingredient, however, green tea is a rich source of antioxidants and amino acids, and it does the double duty of protecting and moisturizing. All in all, it's a great moisturizer that'll leave your skin feeling soft, supple, and healthy looking. Hurry up, as this one often gets out of stock.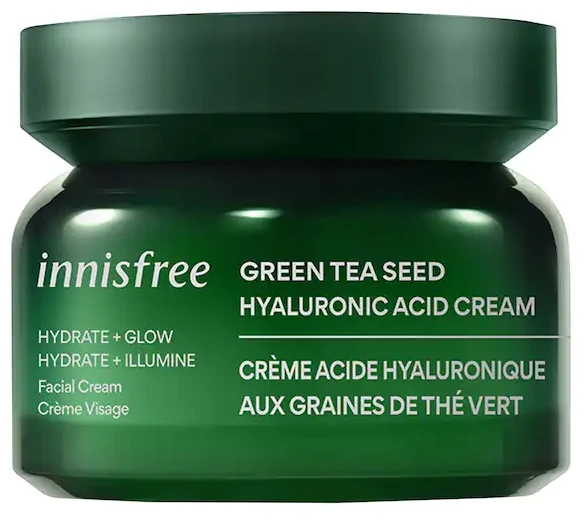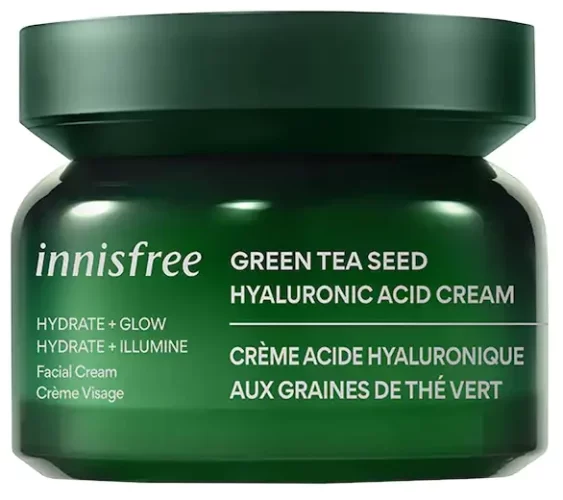 ---
Cosrx Advanced Snail 92 All-In-One Cream
While not a humectant in the traditional sense, snail mucin can provide moisturizing benefits to the skin due to its high content of glycoproteins, hyaluronic acid, and glycolic acid. This iconic cream contains 92% snail mucin, which delivers intense moisture and soothes sensitized skin without causing irritation. Plus, it leans on a mix of humectants (betaine, hyaluronic acid, and vitamin B3) to infuse the skin with even more hydration and leave it plump and glowy. The rich gel consistency absorbs immediately, and it never leaves behind a sticky or yucky feeling—no wonder it has over 13 million units sold up until this point.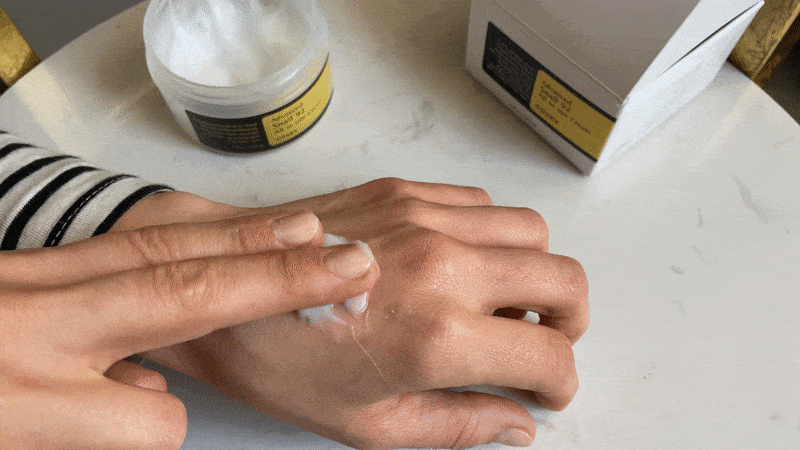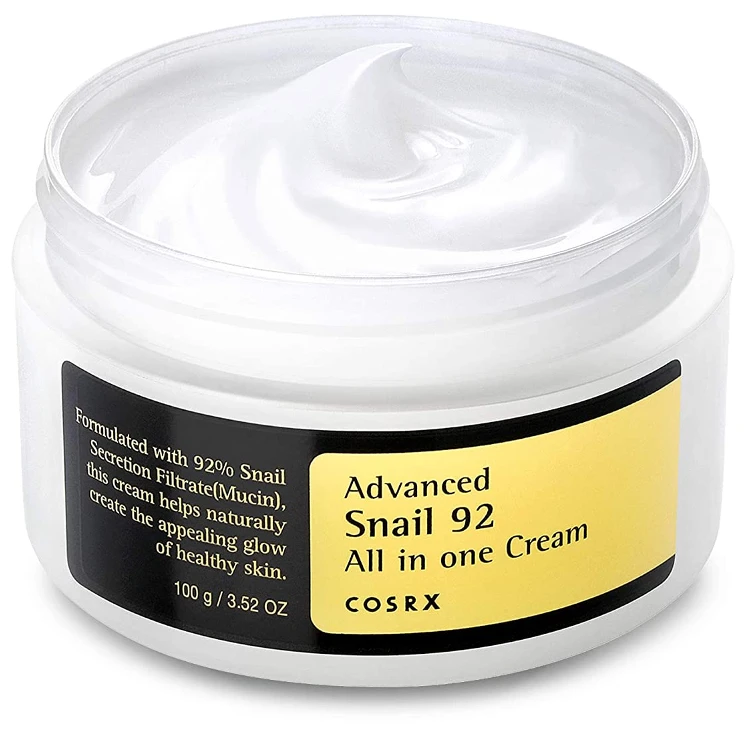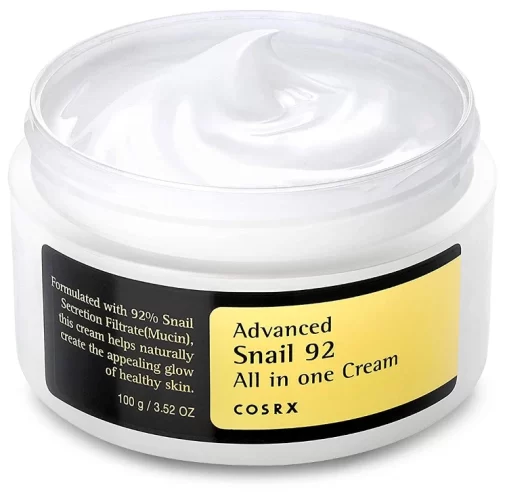 ---
E.l.f Holy Hydration!
You don't have to break the bank to get your hands on the best humectant moisturizer. Elf Holy Hydration Face Cream does an excellent job targeting dehydration and works hard to replenish lost moisture through a plethora of hydration-infusing ingredients. Among its impressive lineup, the cream features the powerful trifecta of humectants: glycerin, hyaluronic acid, and vitamin B5, working together to attract and retain precious moisture within the skin. There are also squalane (sebum-like substance) and peptides (skin-strengthening powerhouses) that help reinforce the barrier and make it more resistant against external foes. You couldn't possibly ask for more.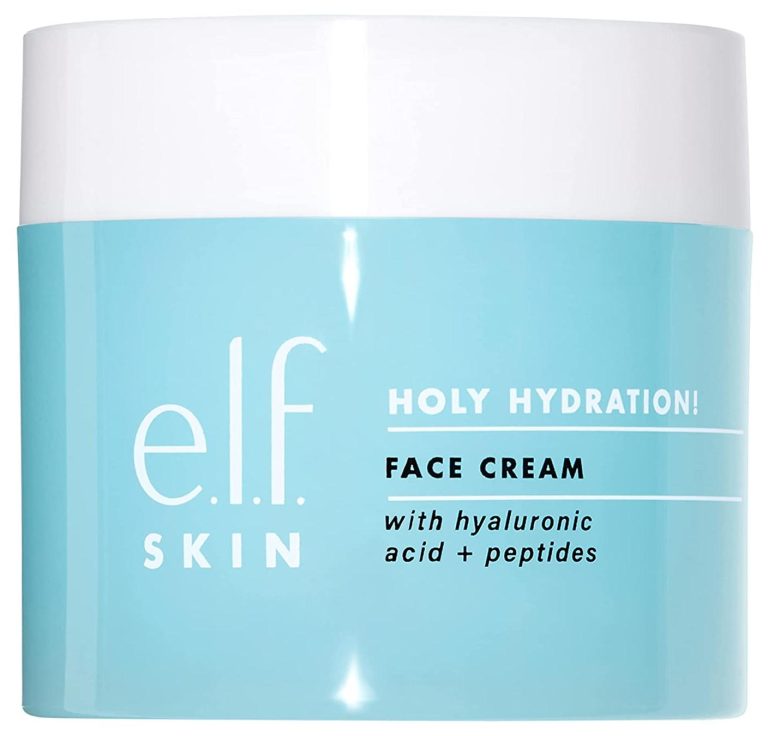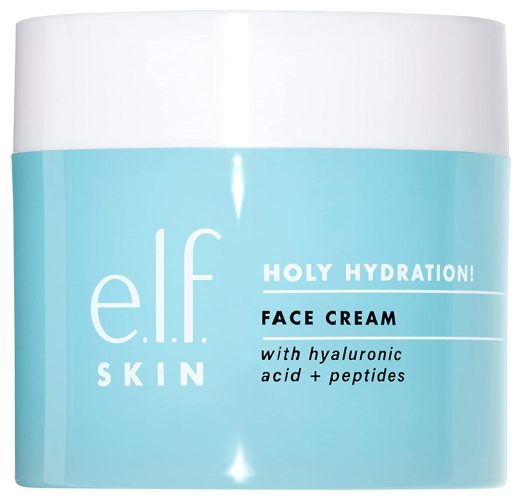 ---
Hero Cosmetics Clarifying Prebiotic Moisturizer
This is the best humectant moisturizer for acne-prone skin, and we have ample reasons to say so. With not just one but eight forms of hyaluronic acid, it delivers a multi-dimensional moisture boost, hydrating the skin without adding extra greasiness. Additionally, the addition of probiotics balances the skin's microbiome and reduces inflammation often associated with acne. And let's not forget zinc PCA, which has a proven track record of regulating sebum production and promoting clear skin.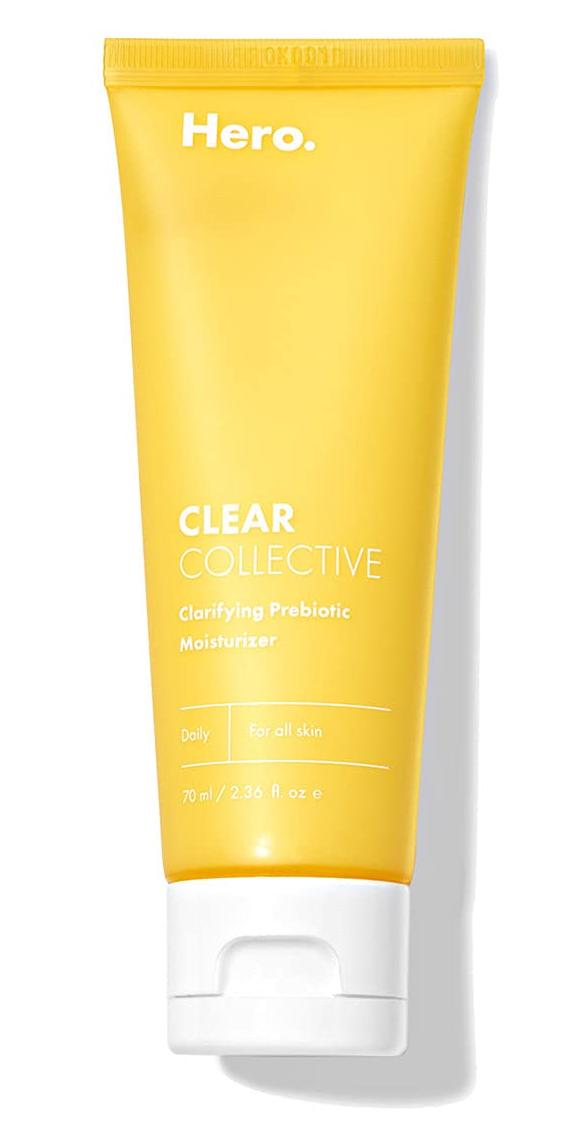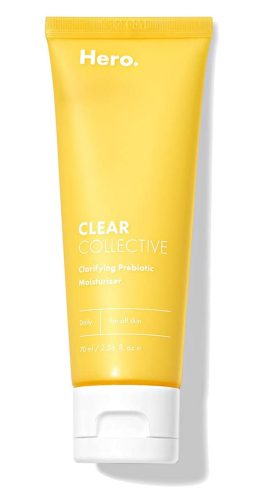 ---
Youth To The People Superfood Air-Whip Moisture Cream
Although this moisturizer suits all skin types, we consider it a solid option for those with oily or combination complexion seeking a hydrating and clean formula. Not only is it made with low and high molecular weight hyaluronic acid to hydrate the skin on the surface and in the deeper layers, but it also features aloe vera, a potent humectant and skin-soother. We also love the addition of superfoods, such as kale, green tea, and spinach, packed with antioxidants that help protect your skin against free radical damage. Despite the inclusion of sunflower oil, this formula is non-comedogenic, so it won't clog your pores. In fact, it feels incredibly lightweight with a gel-like consistency that doubles as an excellent makeup primer.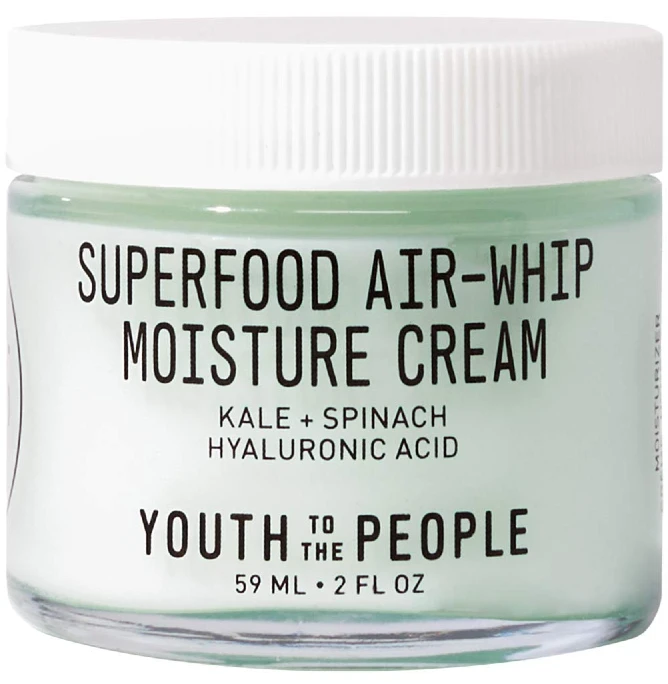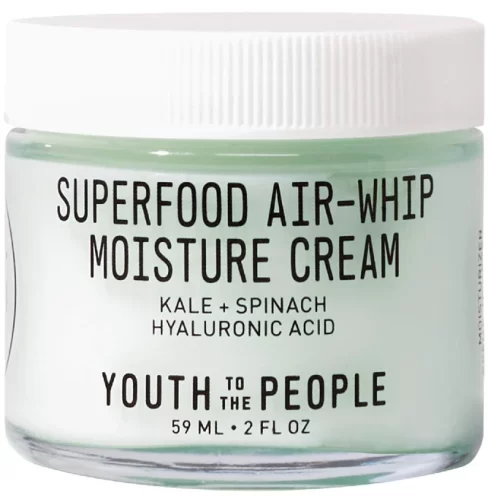 ---
Tatcha The Water Cream
This cream harnesses the power of hydrating humectants to promote healthier-looking skin with less visible pores and a radiant glow. What sets it apart is the inclusion of Tatcha's signature Hadasei-3™, a trio of skin-loving ingredients—green tea, red algae, and rice—that deliver antioxidant, hydrating, and nourishing properties. When applied, Tatcha The Water Cream provides a refreshing sensation akin to a splash of water on your face. Moreover, its non-comedogenic, non-irritating, and oil-free formula makes it suitable for acne-prone and oily skin.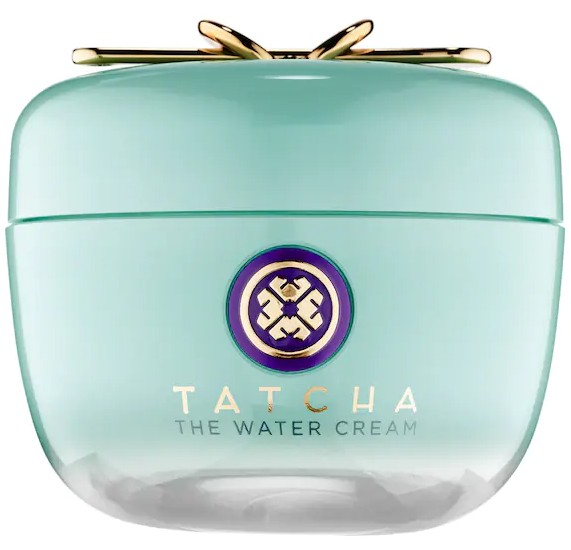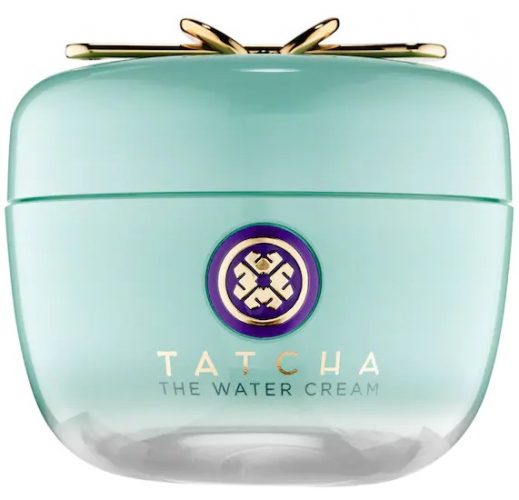 ---
Factors to consider when choosing a humectant moisturizer
Your skin and the ingredient list
While humectants are lightweight and suitable for everyone, the product might have other ingredients in the formula that can be bad for your skin. So give a thorough look at the label to ensure all the ingredients are suitable for your skin type. If you have sensitive skin, you might want to avoid products with synthetic fragrances and other irritating compounds. Oily skin should avoid heavy occlusives and comedogenic oils, and dry skin should opt for an alcohol-free moisturizer.
Climate and environmental conditions
If you live in a low-humidity environment, opt for a moisturizer that also contains occlusives and emollients, such as squalane, ceramides, and shea butter. The same goes for winter, when the air tends to be less humid, and the heating tools in our homes dry out our skin.