If there's something that never goes out of trend in skincare, it's a bouncy and glowy complexion, which is quite difficult to achieve if your skin doesn't draw and retain enough moisture. This is why everybody needs moisturizer with humectants in their routine, either to counteract dehydration, balance sebum or maintain that plump and dewy appearance. So, before we go to the good bit — the best humectant moisturizers — let's delve into the reasons you need these skin saviors in your regimen.
Why do I need a humectant moisturizer?
Humectants are hydrophilic compounds, meaning they are attracted to water molecules, aka are able to draw moisture from the environment and pull it into the skin. In turn, this leads to increased hydration, less visible fine lines, enhanced radiance, and softer skin. And more than that, humectants can support repair and strengthen the protective barrier while balancing sebum — ironically, a lack of water may trigger the sebaceous glands to produce more sebum in an attempt to replenish moisture loss.
A lesser-known fact is that humectants should be mixed with occlusive compounds to work properly. Otherwise, they can pull water from the deeper layers of the skin and lead to increased transepidermal water loss, especially in low-humidity areas.
Which are the best humectants
A few elements can bind themselves to water in the air, allowing these water molecules to enter the skin and give you that plump look. So, in your hunt for the best humectant moisturizers, focus on ingredients like hyaluronic acid (HA), glycerin, glycolic acid, lactic acid, urea, panthenol, bisabolol, aloe vera, and honey. 
To get the most out of your humectant-infused moisturizer, apply it to damp skin to allow it to draw more moisture in.
---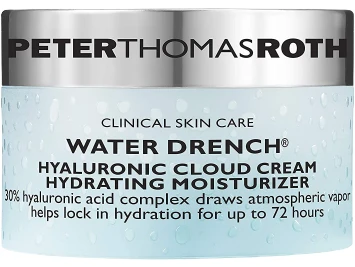 Peter Thomas Roth Water Drench Hydrating Moisturizer
This moisturizer loads a generous amount of 30% hyaluronic acid to come in handy to whoever struggles with dehydration and moisture loss. Besides hyaluronic acid, Peter Thomas Roth Hydrating Moisturizer includes glycerin (another great humectant), plus ceramides and vitamin E — two emollients that lock hydration into the skin. Everything is in a light-as-air formula, with a refreshing gel-like texture that leaves skin quenched in no time.
---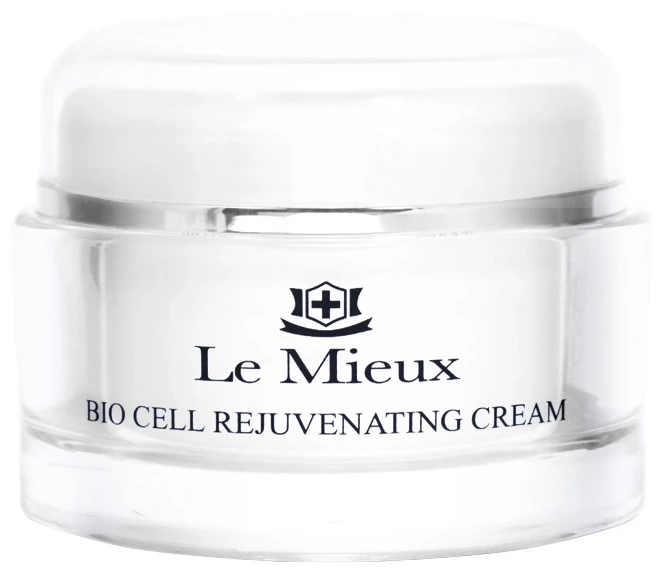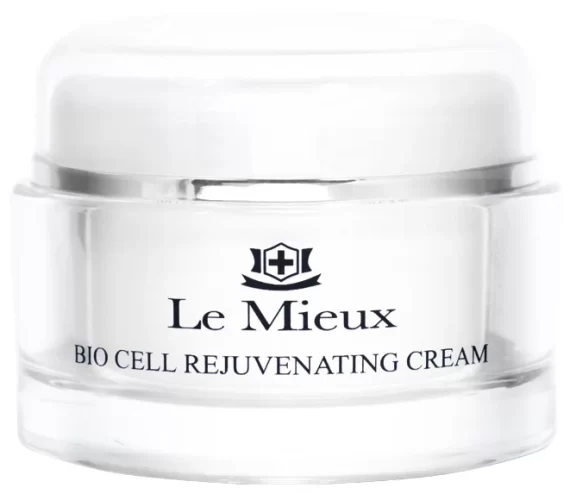 Le Mieux Bio Cell Rejuvenating Cream
As the best humectant moisturizer, this one packs six sources of various molecular sizes of hyaluronic acid that work on the skin's surface and in the deeper layers for instant and long-term hydration. Additionally, the formula loads ceramides, peptides, squalane, and shea butter to trap all that hydration while improving moisture retention. All is in a silky formula that absorbs fast without ever feeling greasy. Even though everybody can use this cream, it is especially good to smooth the look of fine lines and wrinkles and restore elasticity.
---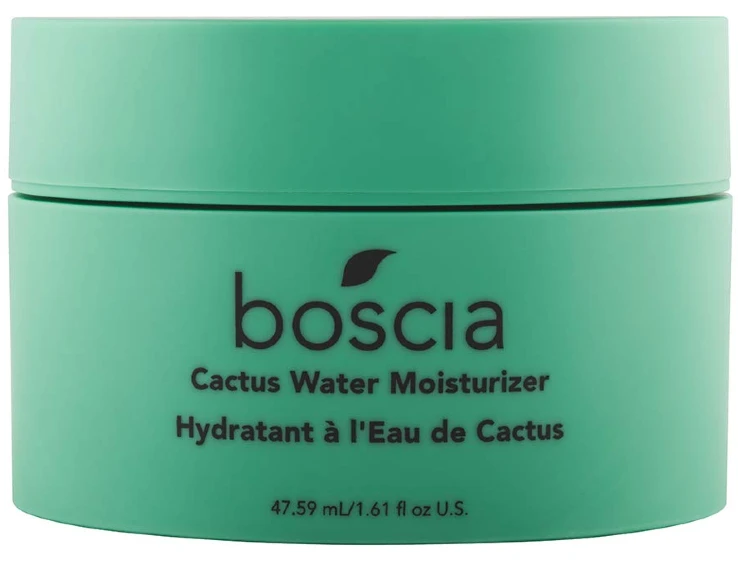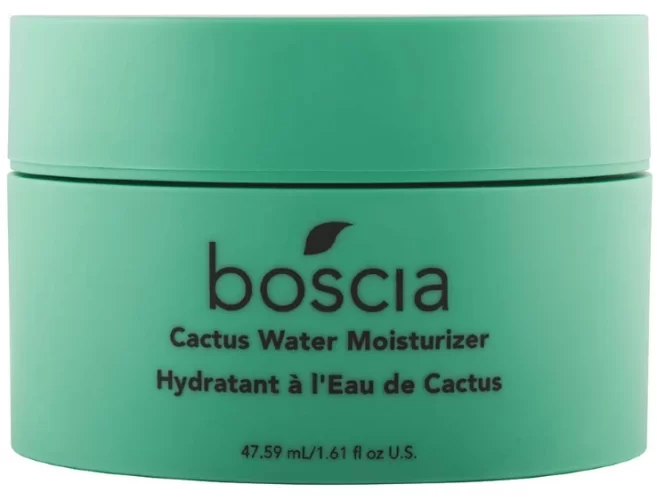 Boscia Cactus Water Moisturizer
The key ingredient in Boscia's moisturizer is the Queen of the Night cactus flower extract, a well-known ultimate hydrator that has humectant and barrier-improving benefits. Besides, the formula includes glycerin, hyaluronic acid, and aloe flower extract, three potent humectants that serve as water-binding agents, plumping and softening the skin. Since it was with oily skin in mind, this moisturizer skips oil and has a gel-like texture that absorbs instantly with no greasy feeling.
---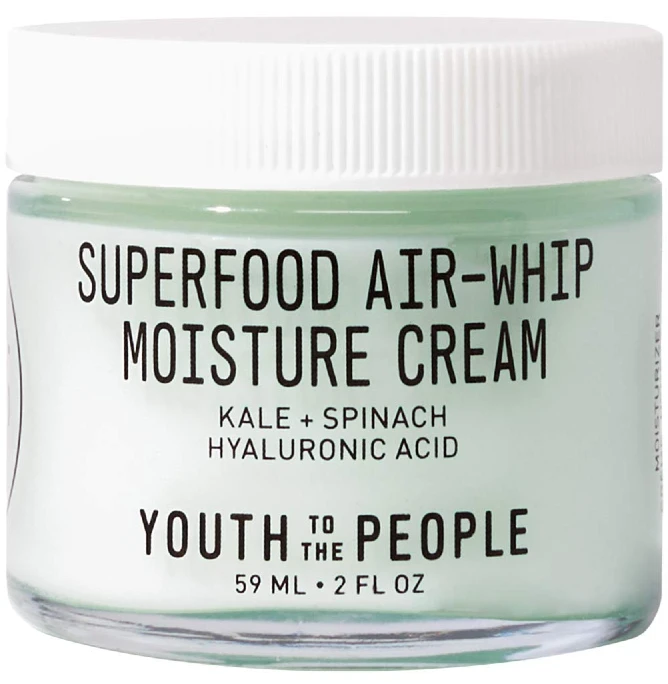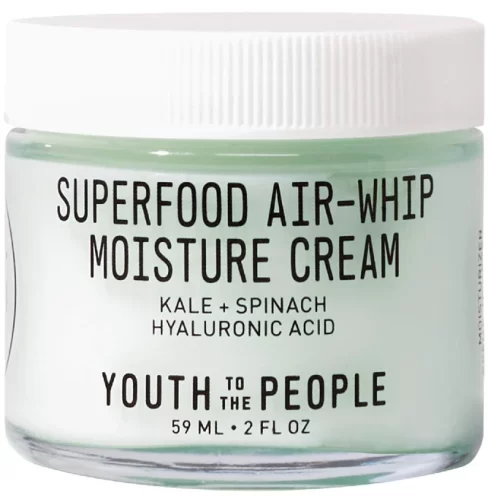 Youth To The People Superfood Air-Whip Moisturizer
If you're looking for a lightweight and clean humectant moisturizer, this is your best bet. Boosted with small and high molecular weight hyaluronic acid, glycerin, panthenol, and aloe leaf extract, it hydrates intensely while the antioxidant-rich sources shield against free radical damage. Plus, it's made with ascorbic acid, the active form of vitamin C that aids in collagen production, plumping skin, and increasing moisture retention It's the right addition to your skincare routine if you want to target fine lines, dryness, and loss of firmness with a natural, hydrating formula.
---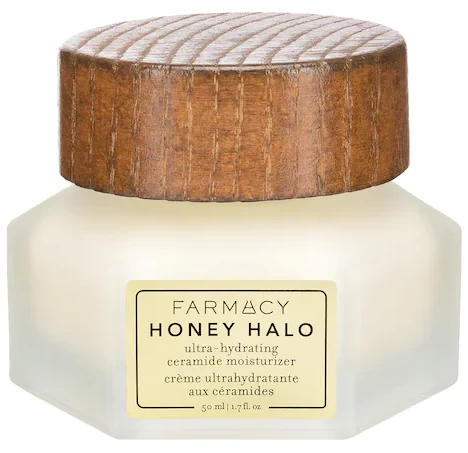 Farmacy Ultra-Hydrating Moisturizer
Because dryness occurs due to a lack of oil, a moisturizer that counteracts dryness should contain a slew of moisture-trapping ingredients and humectants. And Farmacy Ultra-Hydrating Moisturizer does just that, making it the best humectant moisturizer for dry skin. The formula is spiked with some of the most powerful humectants, such as glycerin, honey, royal jelly, panthenol, and bisabolol. Then, thanks to ingredients like ceramide, seabuckthorn oil, and vitamin E, it locks that hydration into the skin, maintaining it moist and bouncy.
---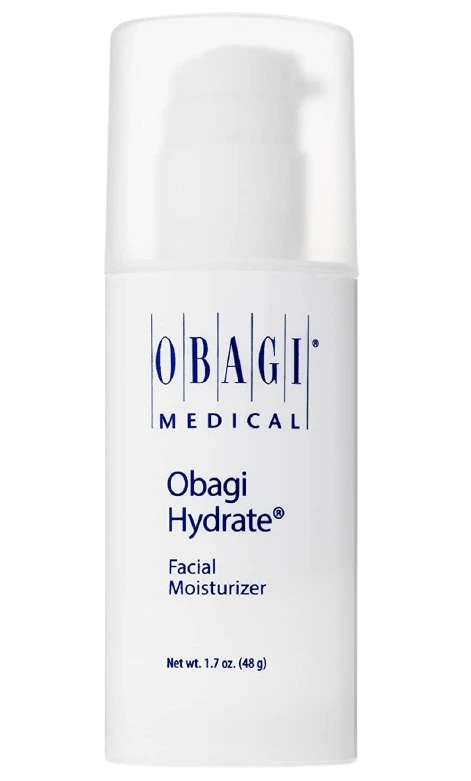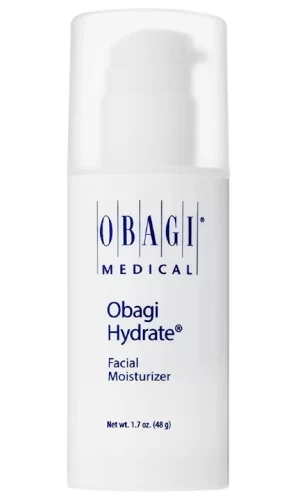 Obagi Medical Hydrate Facial Moisturizer
The key ingredient in this moisturizer is Hydromanil — matrix molecules that hold in moisture and prevent water loss, allowing the skin to stay hydrated. In plus, the formula features two other great humectants, glycerin and bisabolol. What's more, this moisturizer is loaded with shea butter, avocado oil, mango seed butter, and vitamin E that seal hydration into the skin, preventing transepidermal water loss. Despite how rich the formula appears to be, it has a lightweight, silky-soft texture that absorbs fast without leaving any greasy residue and will never congest pores.
---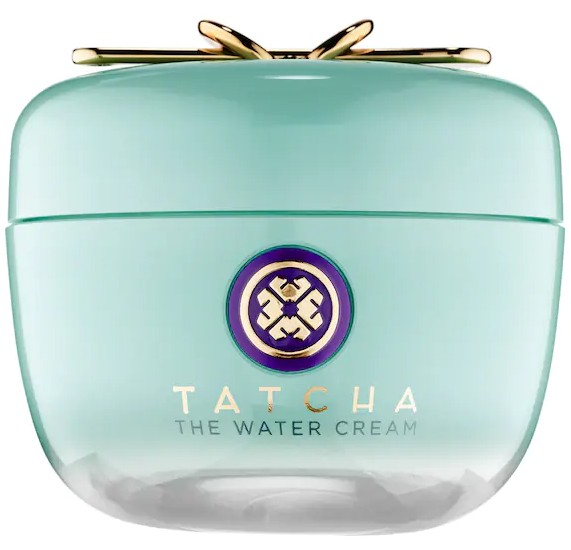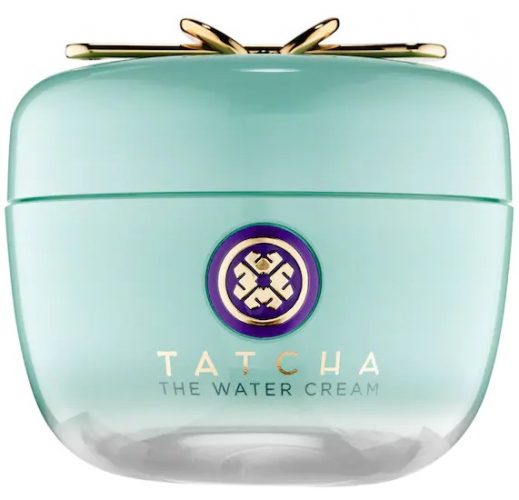 Tatcha The Water Cream
Tatcha The Water Cream is a lightweight, oil-free moisturizer made with small molecular hyaluronic acid and glycerin to draw moisture into the skin, increasing hydration to the highest levels. The addition of Tatcha's signature Hadsei-3 (green tea, rice, and algae) restores a healthy-looking, radiant skin while boosting it with antioxidants to prevent collagen degradation. And since it's non-comedogenic, non-irritating, and oil-free, acne-prone and oily skin can use it without worrying about breaking out — yup, one of the best humectant moisturizers suitable for everyone.
---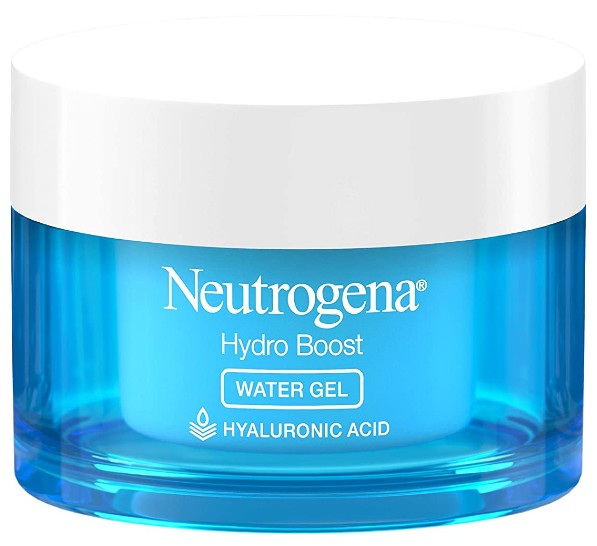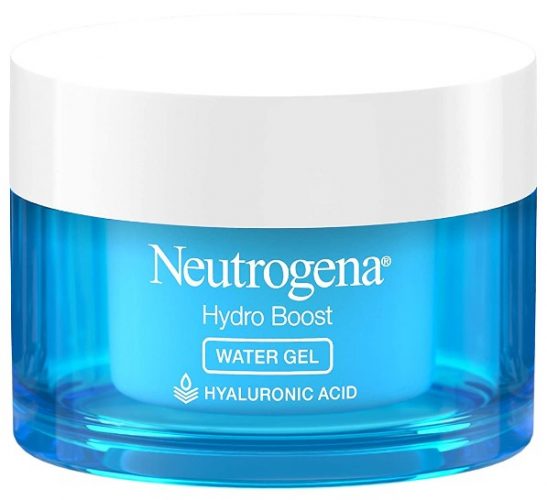 Neutrogena Hydro Boost Water Gel
Neutrogena has the best affordable humectant moisturizer with a non-comedogenic, fragrance- and oil-free formula that works like a charm for all skin types. Due to glycerin and hyaluronic acid that work to attract moisture into the skin, the moisturizer delivers intense hydration in a gel-like feathery light texture without blocking pores. It not only leaves skin soft and smooth, but it also gives the perfect canvas for makeup, making it a nice, velvety primer.