The thin eye area is host to fine lines, wrinkles, puffiness, and dark circles, and the essential thing that tackles all these culprits is, you guessed it, hydration. And what is better at hydrating if not the number one humectant that can bind up to 1000 times its weight in water? Yes, hyaluronic acid, it's you, the all-time favorite for keeping skin moisturized and plump. This guy is some of the most sought-after treatments to depuff, soften crow's feet, prevent dehydration and improve bags looks. Intrigued? Scroll on to find the best hyaluronic acid eye creams and serums that work hard to improve the under-eye skin on all fronts. But not before having some theory.
How hyaluronic acid works?
As a humectant, hyaluronic acid (HA) pulls water from the environment into the skin, increasing hydration levels and leaving you with a quenched visage. In other words, when hyaluronic acid is applied to the skin, it diminishes dryness, plumps fine lines and crow's feet, depuffs tired eyes, and makes dark circles appear brighter.
It's worth pointing out that you'll find a few types of hyaluronic acid in skincare, with hydrolyzed hyaluronic acid, sodium hyaluronate, and hyaluronic acid being the most popular. Hydrolyzed hyaluronic acid has been broken into smaller elements to penetrate the skin, hyaluronic acid works on the surface for instant results, while sodium hyaluronate has a low molecule that sinks into the dermis for long-term hydration.
For best-in-class results, meaning immediate plumpness and increased hydration in the long run, you should look for products containing a combination of hyaluronic acid types. Besides, the best hyaluronic acid eye creams and serums should also be infused with collagen-boosters like vitamin C and peptides, antioxidants, and skin-replenishing compounds (think, ceramides, cholesterol, and glycerin).
Rest assured, all products we found for you have just that, and more. Scroll on and pick your favorite hyaluronic acid eye product:
---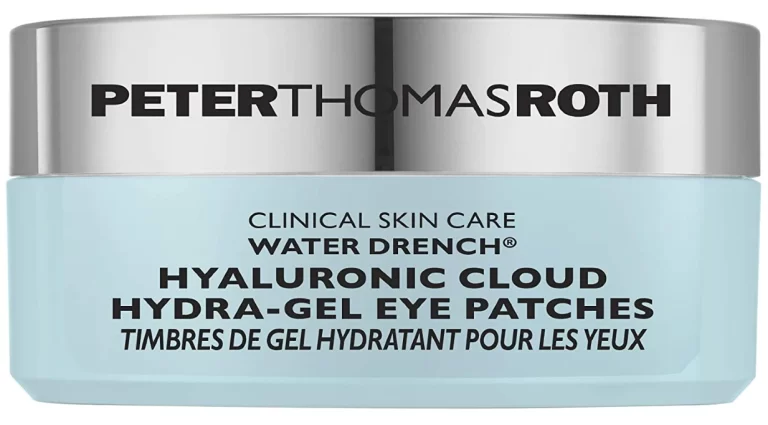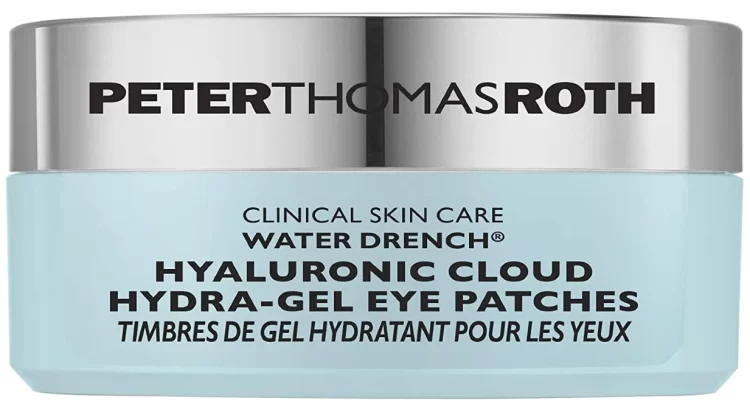 1
Peter Thomas Roth Water Drench Hyaluronic Cloud Hydra-Gel Eye Patches
These hyaluronic acid-infused patches are ideal whenever your eye area needs a pick-me-up. The multiple molecular sizes of hyaluronic acid pull hydration into the skin resulting in increased plumpness and less visible crow's feet. We like that they are made sans fragrance and alcohol, so the treatment won't ever leave the skin parched. Keep them in the fridge for an instant energizing feeling.
---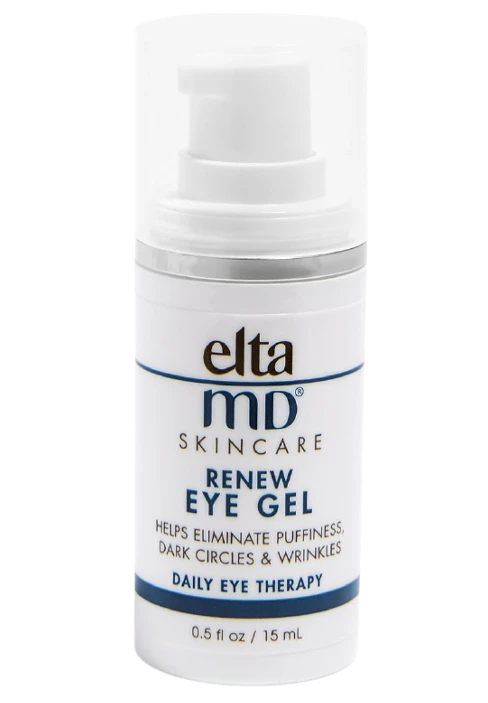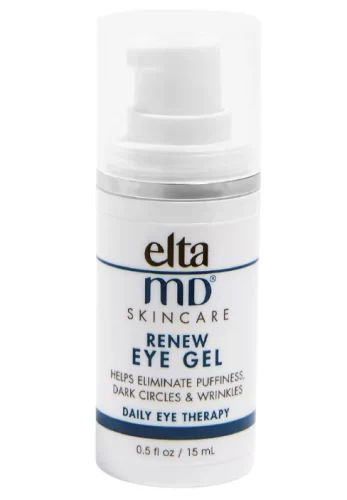 2
EltaMD Renew Eye Gel
Let aside the joy you feel whenever you layer this refreshing gel-like formula on your undereye skin. But the refreshing gel aids in increasing hydration with glycerin, niacinamide, and sodium hyaluronate, while peptides, tocopherol, retinol, and vitamin C diminish wrinkles look. A true multi-tasker, EltaMD Renew Eye Gel leaves the eye area bright and moist, being a treat for puffy eyes and dried-out skin.
---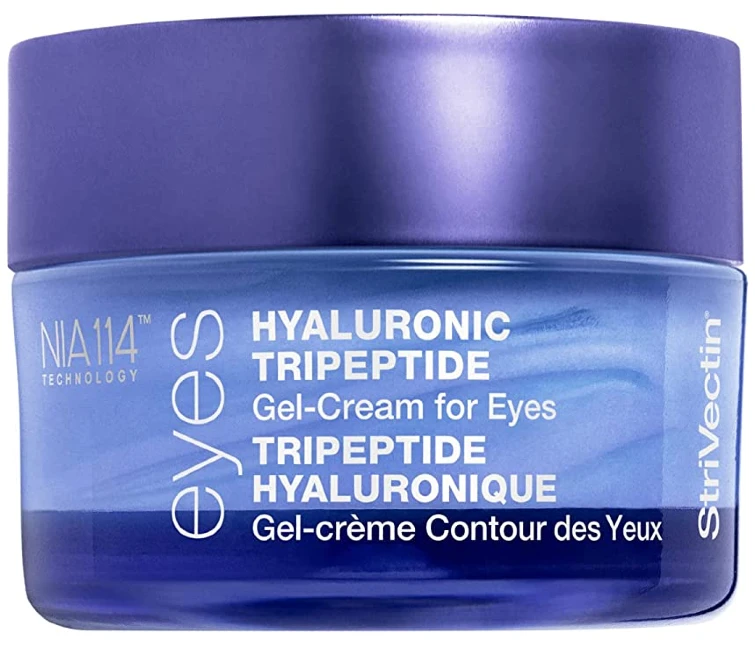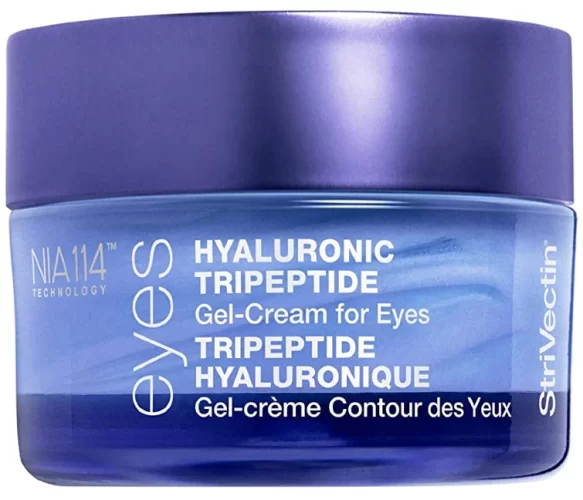 3
StriVectin Advanced Acids Hyaluronic Tripeptide Gel-Cream
Filled to the brim with sodium hyaluronate, antioxidants, and a slew of other humectants, this eye gel cream for wrinkles is a crowd-pleaser, as it hydrates incredibly well and prevents collagen degradation. Its texture absorbs quickly into the skin, making it the ideal base for applying concealer.
---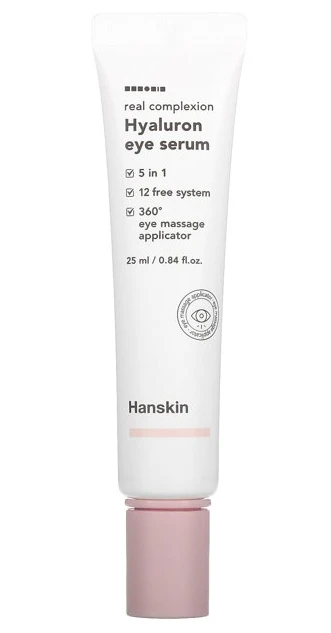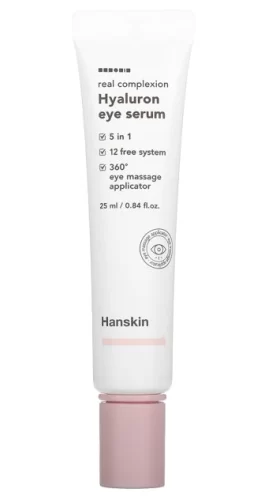 4
Hanskin Real Complexion Hyaluron Eye Serum
Hanskin Real Complexion Hyaluron Eye Serum had us at the metal rollerball applicator, which provides an instant cooling effect and relaxing massage when glided over. But in fact, the combination of four types of HA makes out of this one of the best eye hyaluronic acid serums. And if it wasn't enough, Centella asiatica provides the perfect dose of antioxidant protection while sugarcane brightens dark circles.
---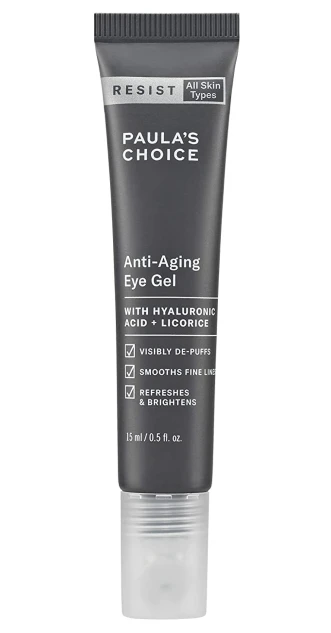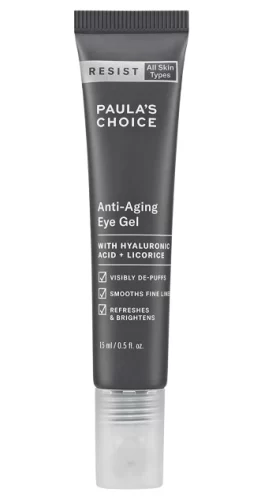 5
Paula's Choice Resist Anti-Aging Eye Gel
Paula's Choice always creates standout products, and this anti-aging eye gel is no exception. With high and low molecular weight hyaluronic acid, it burst hydration, the slew of peptides replenish skin, while niacinamide and licorice root extract brighten dark circles. The lightweight texture absorbs in the blink of an eye, helped by the cooling metal applicator that allows for gentle massage, helping the formula sink in.
---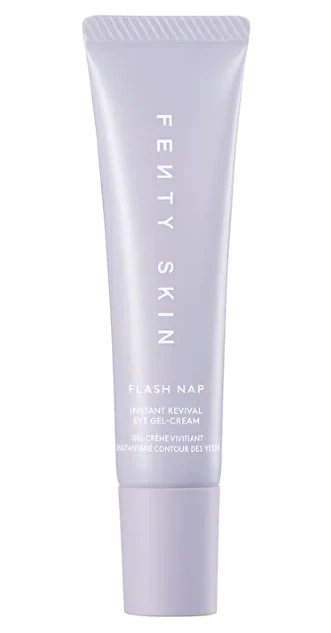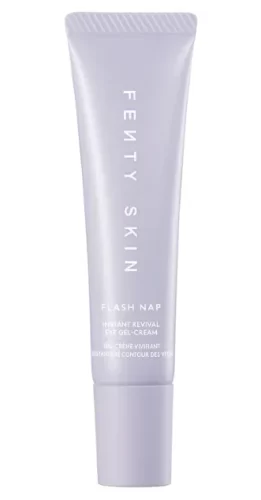 6
Fenty Skin Flash Nap Instant Revival Priming Eye Gel-Cream
Another of the best hyaluronic acid eye creams hooks you up with all-day hydration from a plentiful of humectants while the cooling gel-cream texture soothes and banishes puffiness. The fact that it absorbs nicely and makes the concealer perform better, increasing its lasting power, are added bonuses.
---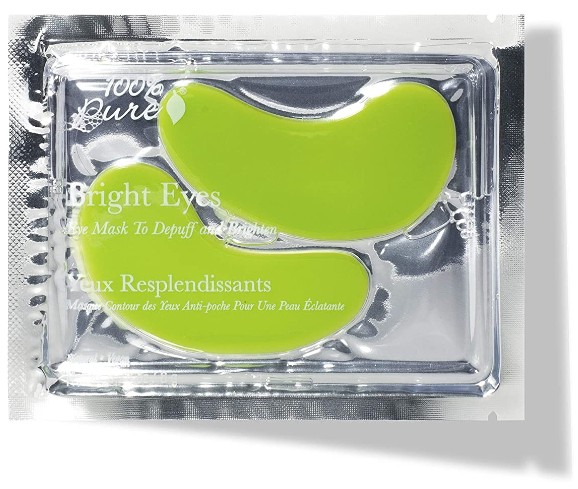 7
100% Pure Bright Eyes Mask
For instant gratification, 100% Pure Bright Eyes Mask stands out. The eye masks are soaked with a handful of hydrating compounds, hyaluronic acid, green tea, coffee, and cucumber extract on an organic aloe juice base. Plus, vitamin C works to illuminate and boost collagen. Once applied to the tired eye area, it feels pampering, soothing, depuffing, and refreshing. We love the clean formula — can't ask for more!
---
Read next: These Five Ingredients Are A Must In Any Eye Cream