The best lactic acid cleansers strike a balance between exfoliation, cleansing, and hydration everyone can benefit from. As the mildest of acids, lactic acid acts delicately on the skin to slough off the buildup of dead cells, debris, and sebum while working to deep cleanse the surface and burst hydration levels. This is why it makes perfect sense to use lactic acid in a face wash — as it purifies, resurfaces, and clarifies without ever drying or irritating. Besides, lactic acid has long been heralded for its game-changing ability to fight dullness, uneven tone, rough patches, and early aging signs. It's a great multi-tasker that can tackle most skin concerns out there.
The best lactic acid cleansers
Now scroll on to find the best lactic acid cleansers that'll get you started on your path to clearer, radiant and vibrant skin.
---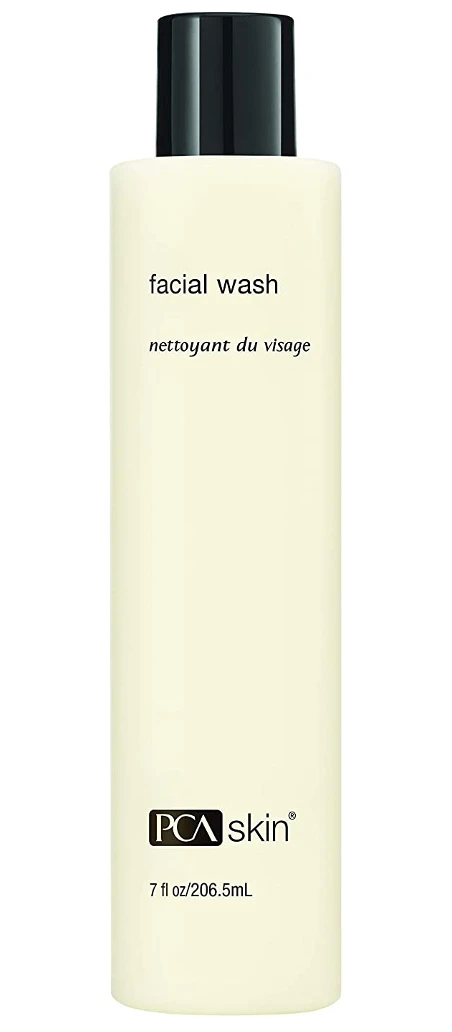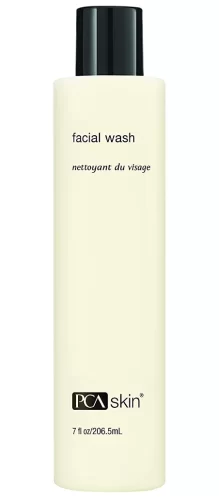 1
PCA Skin Facial Wash
There are a few reasons PCA Skin Facial Wash is touted as one of the best lactic acid cleansers — it has a pH-balanced, gentle, and non-irritating formula that does wonder for sensitive and rosacea-prone skins. While lactic acid exfoliates and removes impurities, aloe vera and allantoin calm the complexion and leave it soft and supple. Plus, it does not strip skin of moisture but adds more hydration. No wonder it's a 5-star product.
---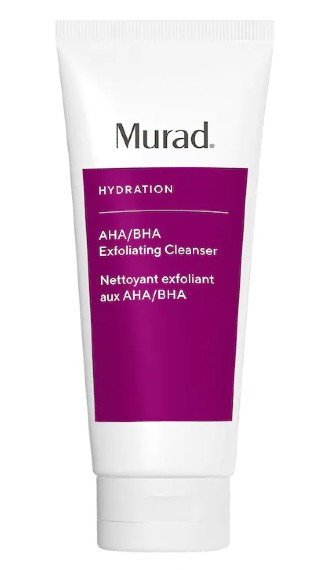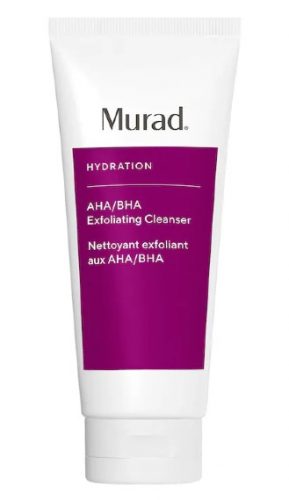 2
Murad AHA/BHA Exfoliating Cleanser
To make your skin feel and look brand new, Murad AHA/BHA Cleanser loads a generous amount of exfoliating acids, including salicylic, glycolic, and lactic acids. This killer trio puts cell renewal on steroids to brighten dark spots, fade dullness and soften texture while delivering a deep cleanse for fresher, more baby-like skin. On top of that, the cleanser also packs sodium PCA to boost hydration, leaving no room for dryness.
---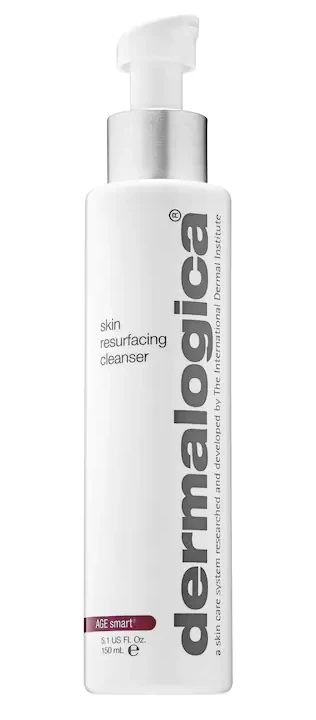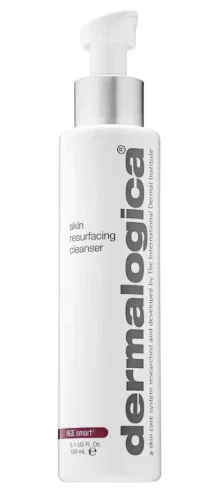 3
Dermalogica Skin Resurfacing Lactic Acid Cleanser
Another best lactic acid face wash that works hard to clean, exfoliate and improve texture comes from Dermalogica. As the name suggests, it's a resurfacing cleanser that targets dullness and rough patches with a very concentrated formula in lactic acid while nourishing and adding antioxidant protection thanks to vitamin E. Whether you have dry, oily, or combination skin, this is the perfect cleanser to start your beauty routine with.
---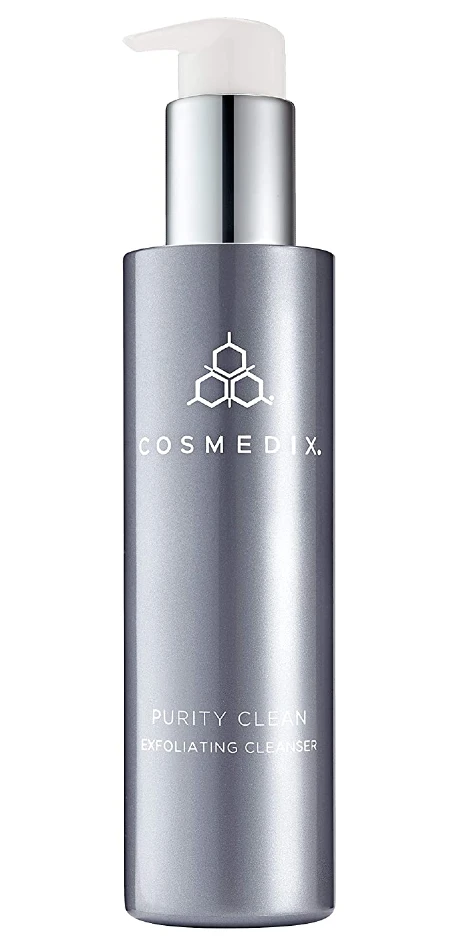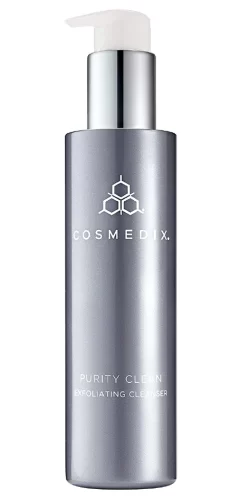 4
Cosmedix Purity Clean Exfoliating Cleanser
This cleanser glides on the skin like silk to instantly soften and remove pore-clogging elements, helped by 5% lactic acid. As it also packs tea tree oil — one of the best-in-class acne fighters — it works like a charm to offset excess sebum, prevent breakouts and promote a more radiant and clear-looking complexion. Besides, its refreshing scent in the morning gets you going for the whole day while the tingling sensation tells you your skin is clean and balanced.
---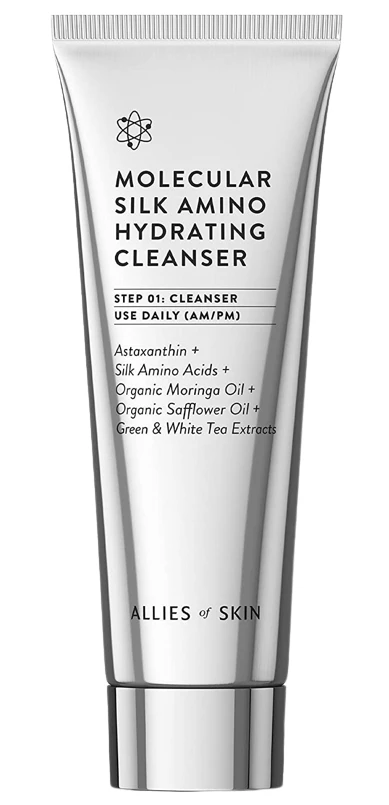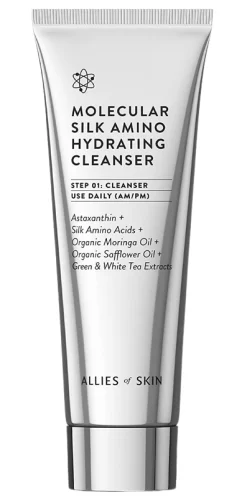 5
Allies of Skin Silk Amino Hydrating Cleanser
Allies of Skin is a reigning champion in the skincare world, delivering formulas that actually transform the skin — and this cleanser is no exception. It comes with a whole host of powerful actives to replenish moisture, soothe and energize for an all-around vibrant look that'll keep your skin energized all day long. While the formula is chocked full of hydrating ingredients like hyaluronic acid and silk amino acids, it also includes an amalgam of antioxidants, plus vitamin C and lactic acid. Exfoliation? Check! Radiance? Check! Hydration? Check! Indeed, it's the best lactic acid cleanser to keep skin brighter, protected, and hydrated.
---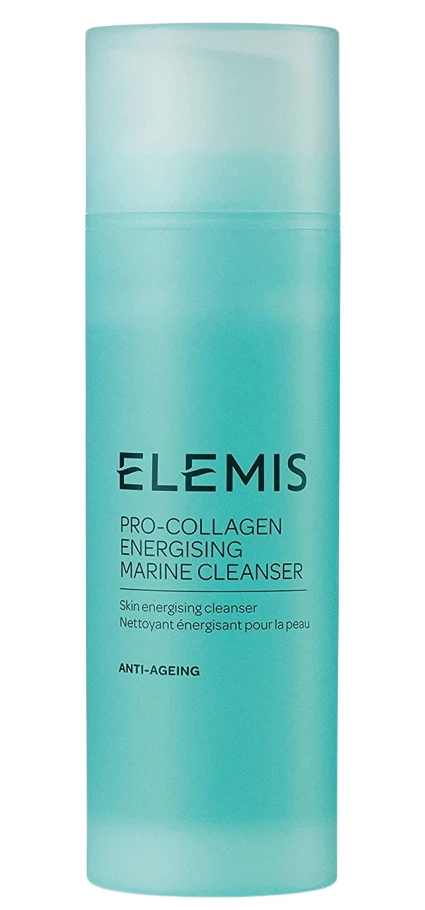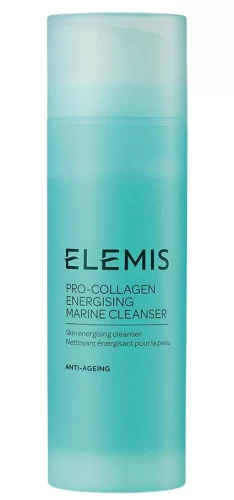 6
Elemis Pro-Collagen Energising Marine Cleanser
Elemis Pro-Collagen Energising Marine Cleanser gives you better and more resilient skin with a blend of mineral-rich elements, counting magnesium, zinc, and copper. Couple them with lactic acid and lactobacillus ferment, and you've got an energizing cleanser that thoroughly removes makeup and impurities from the surface while reinforcing the protective barrier and relieving tight and rough skin. Advertised as an anti-aging product, it helps keep wrinkles and fine lines at bay, yet it may feel too drying for some. So better steer away from it if you're struggling with a dehydrated complexion.
---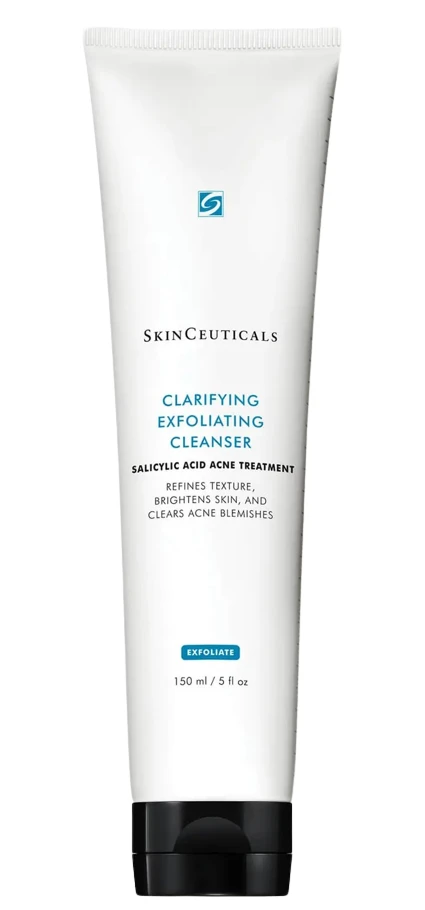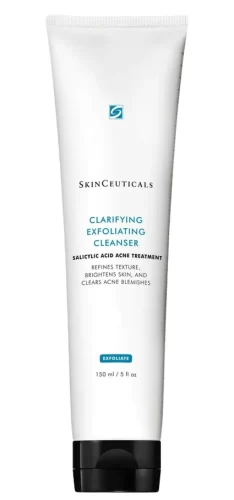 7
SkinCeuticals Clarifying Exfoliating Cleanser
Mark my words: this is the best cleanser infused with lactic acid to battle acne-prone skin and blemishes. It's a double-duty product that brightens and clarifies while addressing breakouts with a complex of 7% exfoliants, combining salicylic, glycolic, and lactic acids. Even more, the cleanser is powered by zinc PCA, helping regulate sebum production and control acne, plus pumice, a naturally-occurring exfoliant that refines texture for firmer, bouncier skin.
---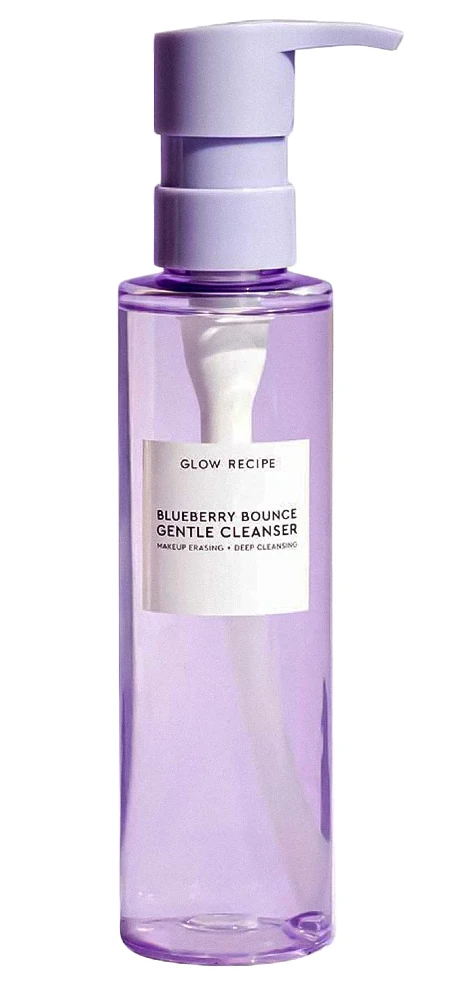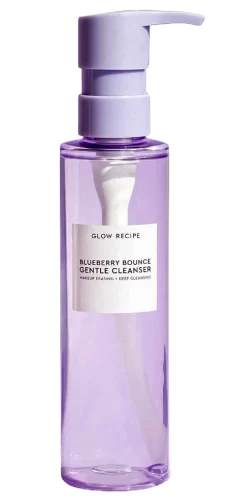 8
Glow Recipe Blueberry Bounce Gentle Cleanser
Glow Recipe's best-seller face wash gently cleanses with a blend of naturally-derived lactic and glycolic acids as it increases the skin's defense against environmental aggressors with blueberry extract, packed with lots of antioxidants. Thanks to hyaluronic acid and betaine (a kick-ass humectant), the cleanser also promises to hike up moisture levels and leave skin feeling supple and hydrated. In other words, it has what it takes to be one of the best lactic acid cleansers with a clean formula.
---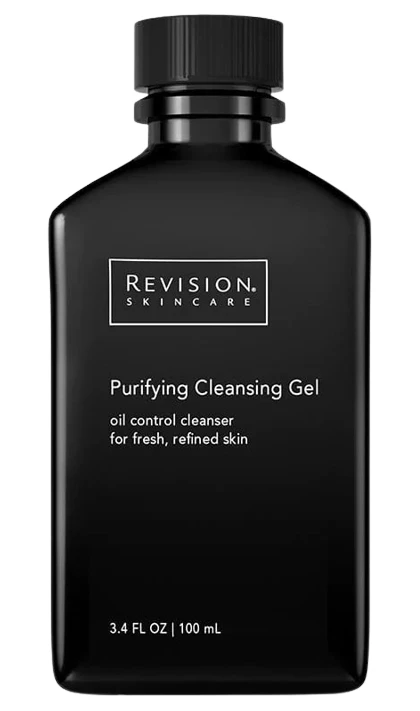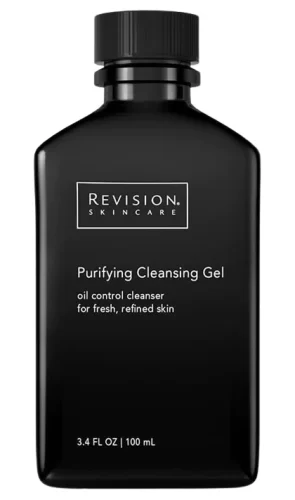 9
Revision Skincare Purifying Cleansing Gel
For the best lactic acid cleanser to balance and purify oily skin, Revision Skincare Purifying Cleansing Gel definitely takes the podium. Not only does it thoroughly cleanse without stripping skin of moisture with mild surfactants, but the formula is enriched with salicylic and lactic acids to exfoliate dead cells and reduce sebum, aiding to unclog pores and prevent pimples.
---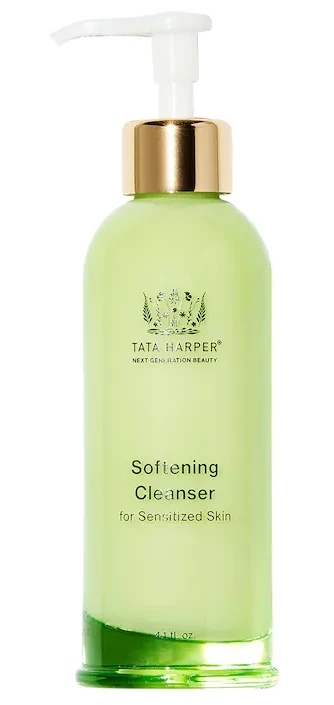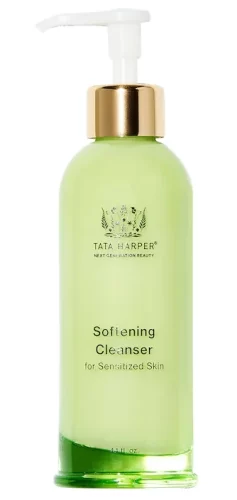 10
Tata Harper Superkind Softening Cleanser
If you haven't tried a softening cleanser yet, allow us to introduce you to Tata Harper Superkind Cleanser. The pH-balanced and hypoallergenic formula leans on botanical blends and a nutrient-rich complex to soften, clean, and condition even the most problematic complexions — and it's 100% natural. Free of fragrances, sulfates, and other irritants, this is the best natural lactic acid cleanser for easily reactive, stressed, and sensitive skin types.
---
Final words
Adding a lactic acid cleanser to your routine is nothing but a brilliant idea to keep your skin cleansed without fear of dryness and irritation. We handpicked ten of the most appreciated and best-selling products to make the shopping process easier for you. Once you choose your favorite cleanser, use it twice daily to prep your skin for the next steps and get the best results. Remember, everything works better on cleansed and exfoliated skin, and these face washes help you achieve just that (and more)!