The best lactic acid cleansers strike the perfect balance between exfoliation, cleansing, and hydration everyone can benefit from.
As the mildest of the chemical exfoliants, lactic acid delicately sloughs off the buildup of dead cells, debris, and other impurities that dull your complexion. When used in a face wash, it works day by day to eliminate all the gunk that's clogging the pores without stripping the so-much-needed moisture. And unlike other harsh exfoliators, lactic acid cleansers don't leave skin feeling tight and dry. On the contrary, they actually add a little extra dose of hydration and brightness after each use.
If you want to get the best of both worlds—effective cleansing and gentle exfoliation—it's time to ditch your old cleanser and make room for a new one infused with lactic acid. And if you don't know which one you should pick, we got you covered. Our list of the best lactic acid cleansers has something for everyone. We've carefully handpicked various products with a range of textures, from gel to cream to foaming, that address every type of skin and target multiple skin issues.
Whether you have dry, sensitive, or oily skin or are prone to acne, eczema, or redness, we've prepared the right lactic acid face wash for you.
---
1
PCA Skin Facial Wash
PCA Skin Facial Wash enjoys a great deal of attention among skincare enthusiasts thanks to its pH-balanced formula that's gentle and non-stripping, yet it effectively removes makeup and pollutants. The formula exfoliates dead skin and removes impurities from the surface with lactic acid and willow bark extract, while aloe juice and allantoin soothe the skin. And it only takes one minute of delicate massage on damp skin to work its magic—no wonder it's a 5-star product.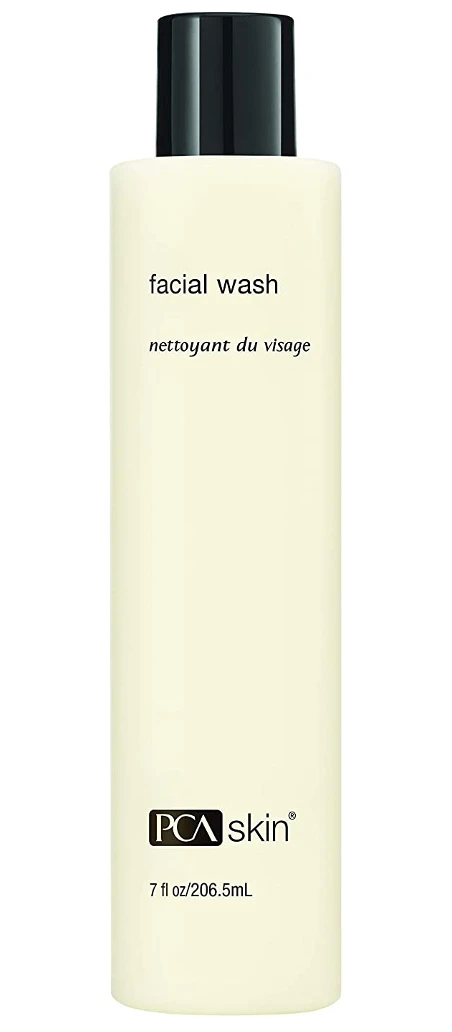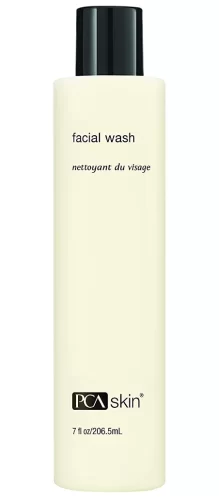 ---
2
Murad AHA/BHA Exfoliating Cleanser
To make your skin feel and look brand new, Murad AHA/BHA Cleanser loads a generous amount of exfoliating acids, including salicylic, glycolic, and lactic acids. This killer trio puts cell renewal on steroids to brighten dark spots, fight dullness and improve texture while delivering a deep cleanse for fresher, more baby-like skin. On top of that, the cleanser also packs sodium PCA to boost hydration, leaving no room for dryness.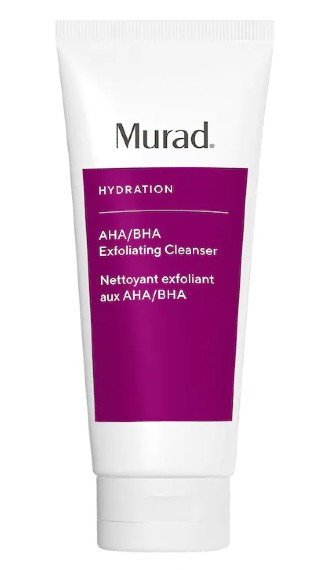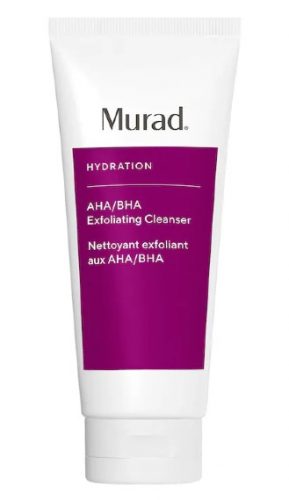 ---
3
Dermalogica Skin Resurfacing Cleanser
Another great lactic acid face wash that works hard to clean, exfoliate and improve texture comes from Dermalogica. As the name suggests, it's a resurfacing cleanser that targets dullness and rough patches with a serious amount of lactic acid. Despite how effective this formula is at exfoliating, it never leaves skin tight but rather hydrated and comfortable. Whether you have dry, oily, or combination skin, this is the perfect cleanser to start your beauty routine with.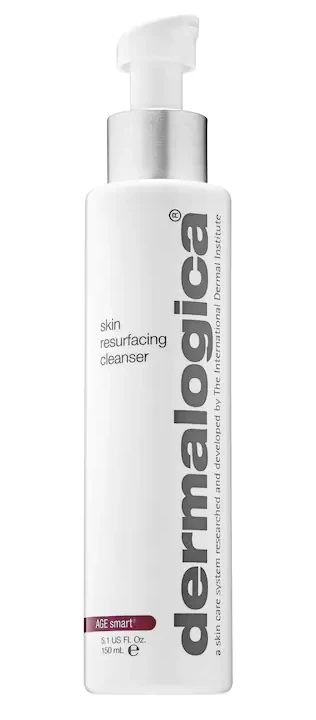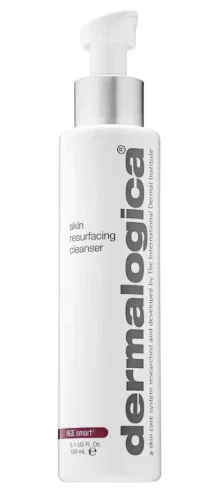 ---
4
Cosmedix Purity Clean Exfoliating Cleanser
This cleanser is on the pricier side, a good option for those who can splurge on an effective luxurious face wash. Helped by 5% lactic acid, it glides on the skin like silk to instantly soften and remove pore-clogging elements. Additionally, it packs tea tree oil—one of the best-in-class acne fighters—to eliminate bacteria and ease inflammation. As an added bonus, its refreshing scent in the morning gets you going for the whole day while the tingling sensation tells you your skin is clean and balanced.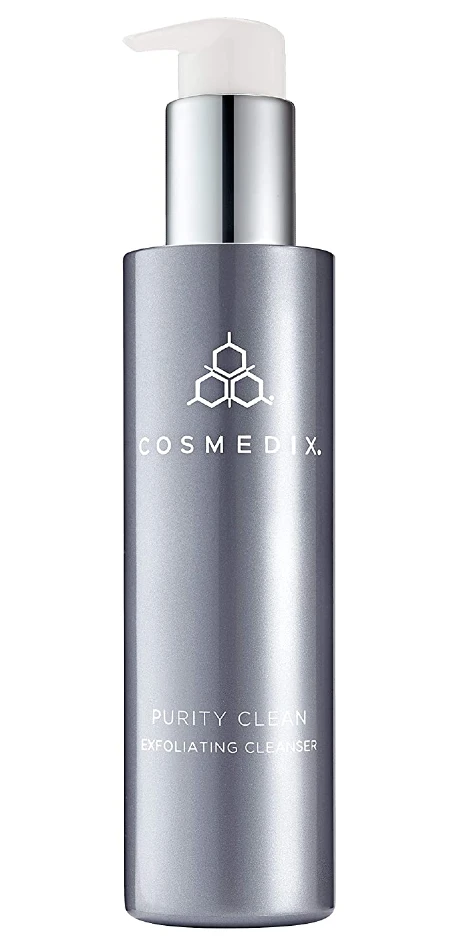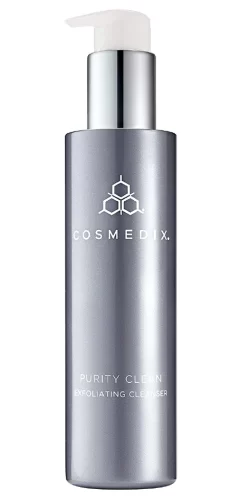 ---
5
Allies of Skin Silk Amino Hydrating Cleanser
Allies of Skin is a reigning champion in the skincare world, delivering formulas that actually transform the skin—and this cleanser is no exception. It effectively gets rid of makeup, residues, and impurities while it replenishes moisture and soothes for a vibrant look that lasts all day. In addition to lactic acid that helps lift dead skin, it is chocked full of hydrating compounds, including glycerin, silk amino acids, and hyaluronic acid, to leave the complexion plump and supple.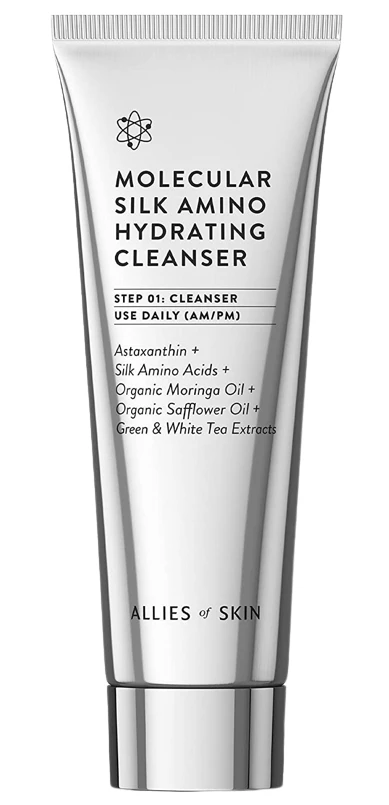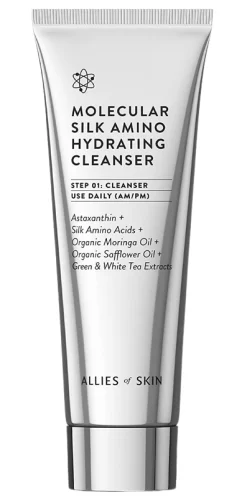 ---
6
Elemis Pro-Collagen Energising Marine Cleanser
Elemis Pro-Collagen Energising Marine Cleanser pairs lactic acid with succinic acid (antibacterial with oil-controlling powers) to promote a more luminous complexion and get rid of dullness at once. It makes a gentle lather that doesn't strip the skin of essential moisture, effectively and immediately removing grime and makeup without stripping. There's also a skin-strengthening cocktail of minerals (magnesium, copper, and zinc), to leave skin more resilient with each wash.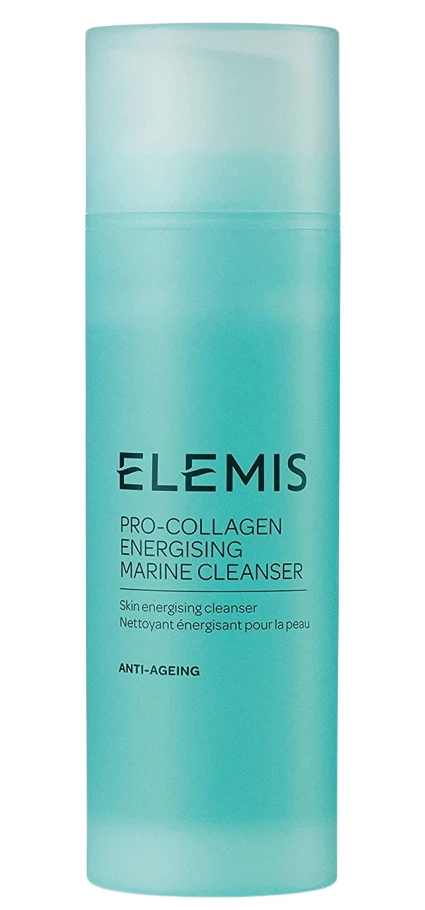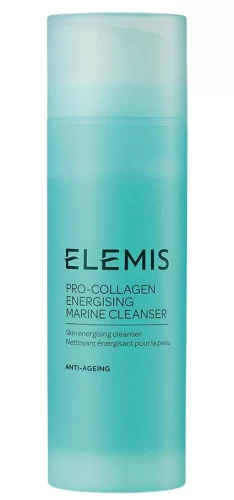 ---
7
SkinCeuticals Clarifying Exfoliating Cleanser
Mark my words: this is the best cleanser infused with lactic acid for acne-prone skin and blemishes. It's a double-duty product that brightens and clarifies while addressing breakouts with a complex of 7% exfoliants, combining salicylic, glycolic, and lactic acids. Even more, the cleanser is powered by zinc PCA, helping regulate sebum production and control acne, plus pumice, a naturally-occurring exfoliant that refines texture for bouncier skin.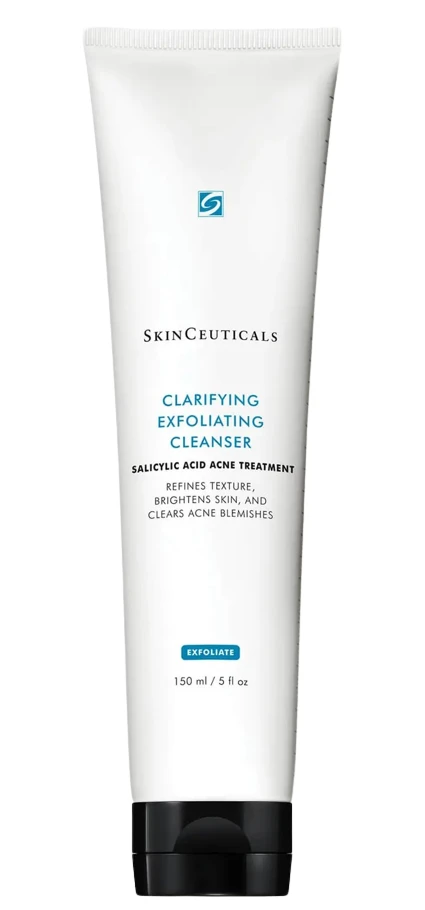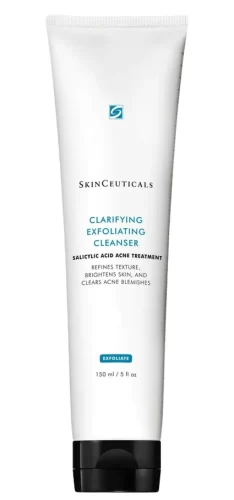 ---
8
Glow Recipe Blueberry Bounce Gentle Cleanser
Glow Recipe's best-selling face wash gently cleanses with a blend of naturally-derived lactic and glycolic acids and increases the defense against environmental aggressors with blueberry extract (packed with lots of antioxidants). Thanks to hyaluronic acid and betaine (a kick-ass humectant), the cleanser also promises to hike up moisture levels and leave skin feeling supple and hydrated.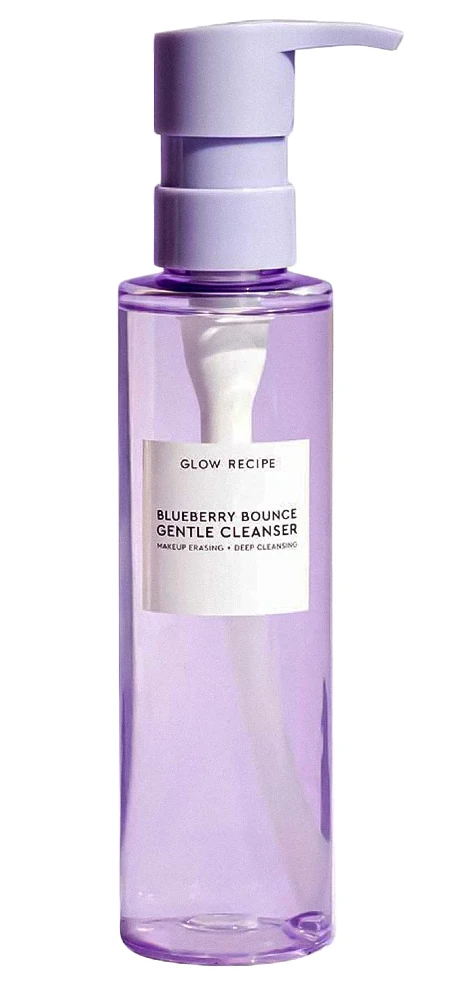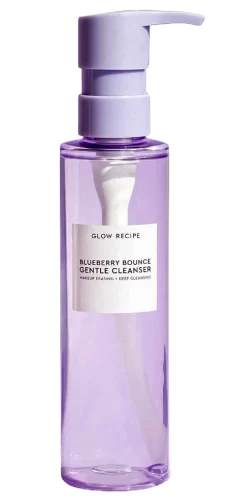 ---
9
Revision Skincare Purifying Cleansing Gel
This is our team's favorite lactic acid cleanser for balancing and purifying oily, congested skin. Not only does it thoroughly cleanse with mild surfactants, but the formula is enriched with salicylic and lactic acids to slough off dead cells and reduce sebum, helping unclog pores and prevent pimples.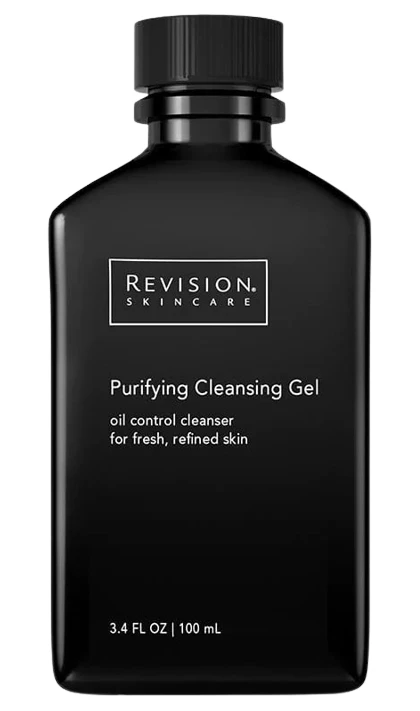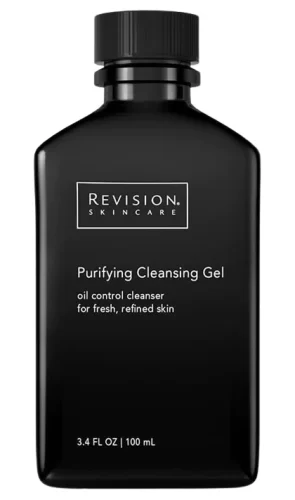 ---
10
Tata Harper Superkind Softening Cleanser
If you haven't tried a softening cleanser yet, allow us to introduce you to Tata Harper Superkind Cleanser. The pH-balanced and hypoallergenic formula leans on botanical extracts and a nutrient-rich complex to soften, clean, and condition even the most problematic complexions. With a 100% natural formula, free of fragrances, sulfates, and other irritants, it's a great choice for those with easily reactive, stressed, and sensitive skin.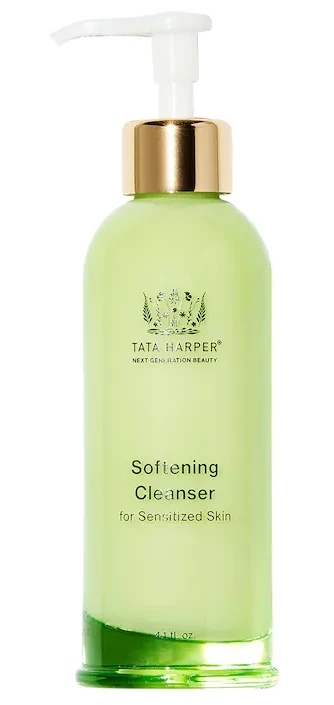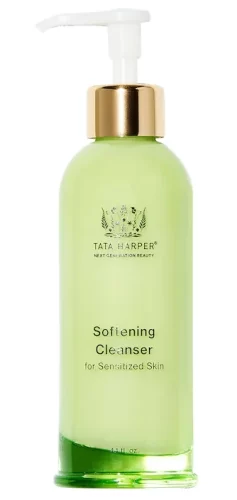 ---
11
Acure Resurfacing Glycolic + True Unicorn Root Cleanser
Looking for something more affordable? This cleanser costs no more than $13 and blends glycolic and lactic acids in a cream-to-foam formula that immediately leaves skin squeaky clean without stripping it. It foams up lightly, and it quickly removes makeup, debris, and pollutants, preparing the perfect canvas for the rest of your routine. We love that it is made without sulfates, parabens, and fragrances, and it's 100% vegan and cruelty-free.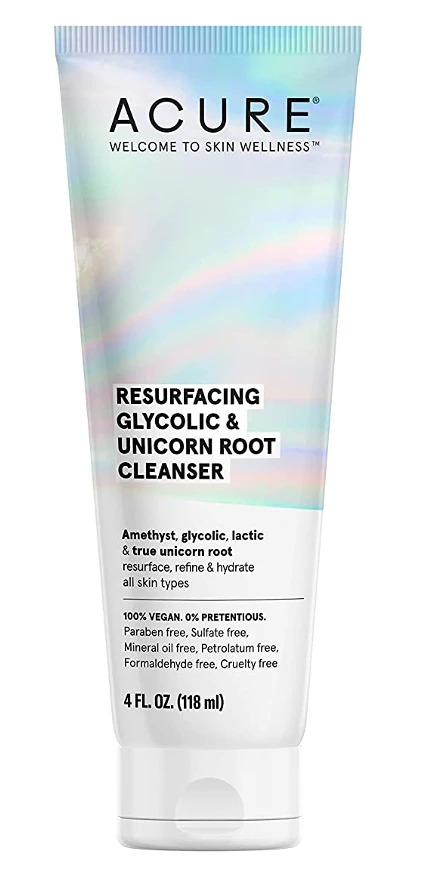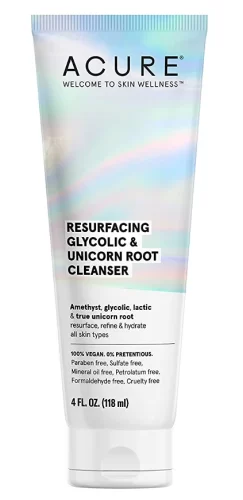 ---
The verdict
Our top pick goes to Dermalogica Skin Resurfacing Cleanser because is gentle enough for sensitive skin, doesn't dry out the skin, it's free of alcohol, and delivers effective cleansing and exfoliation at once. It's also one of the richest cleansers in lactic acid on the list.
If you're looking for something more hydrating, Allies of Skin Silk Amino Hydrating Cleanser is the perfect pick, while SkinCeuticals Clarifying Exfoliating Cleanser will do great for acne and pimples. For those interested in a soothing formula, Tata Harper Superkind Softening Cleanser should be on the radar, and for a budget-friendly option, Acure is just right.
Once you choose your favorite cleanser, use it twice daily, in your morning and nighttime routine, to prep your skin for the next steps of your beauty ritual. Remember, everything works better on cleansed and exfoliated skin and these lactic acid face washes help you achieve just that.