Are you craving hydration? Brightness? Or want firmer skin? The best niacinamide serums we rounded up for you will give you just that and much more. As an all-rounder, safe-for-all compound, niacinamide is more popular than ever, and for a good reason. It's one of the most stable and versatile ingredients in the skincare world that works for all skin types (sensitive-included) and pairs well with most actives including retinol, vitamin C and AHAs. Yet, the beauty of niacinamide is that it addresses almost any possible skin concern, so whatever your goal — be it clogged pores, breakouts, weakened barrier, environmental damage, or uneven tone — you'll definitely enjoy all the benefits of a niacinamide-infused serum.
But before you pick the best niacinamide serum for you, here's a quick brief of what this multi-tasker can do for your skin and how to use it.
What is niacinamide?
Niacinamide is a water-soluble form of vitamin B3 that the body can't produce, so replenishing its levels is important to keep your skin nourished and protected. Although we can get niacinamide from foods, the topical application is supreme as far as skincare is concerned.
How niacinamide works?
When it penetrates the epidermis, niacinamide helps build proteins that support skin structure, meaning it keeps your complexion firm and bouncy. Besides, using the best niacinamide serums boosts your skin's antioxidant defense, strengthens the protective barrier, evens tone, reduces pores look, enhances collagen and ceramide synthesis, and prevents moisture loss. And if it wasn't enough, niacinamide tackles acne too, thanks to its antibacterial and anti-inflammatory effects, and also because it balances oil production. Indeed, everyone needs niacinamide in their collection.
How to use niacinamide serums
For the best results, use your niacinamide serum every morning, and evening, after having cleansed (and toned) your complexion. Follow up with moisturizer and sunscreen (at AM).
The best niacinamide serums
We've picked the best serums infused with niacinamide that targets every skin concern. And so that your skin absorbs even more benefits, these serums are also spiked with nourishing, hydrating and restorative ingredients — the perfect addition to your skincare routine.
---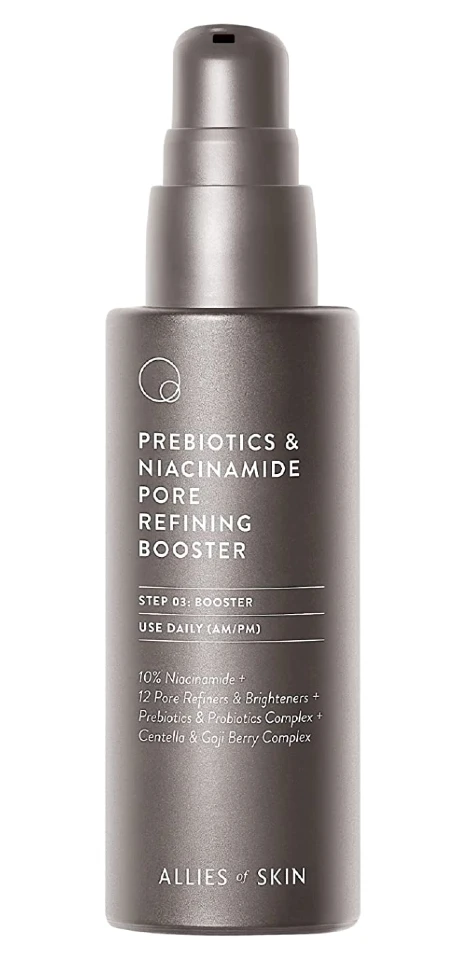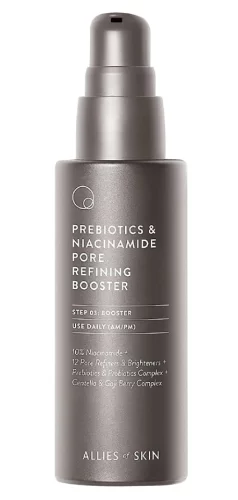 Best for overall
1. Allies Of Skin Prebiotics & Niacinamide Pore Refining Booster
Allies Of Skin made one of the best niacinamide serums with 10% strength, to which they added prebiotics and probiotics to reinforce the skin. The formula works a treat for refining pores look, strengthening the barrier, and reducing imperfections look over time. Cica extract, tocopherol, resveratrol, glutathione, and CoQ10 guard against free radicals, offsetting oxidative stress and preventing early aging signs.
---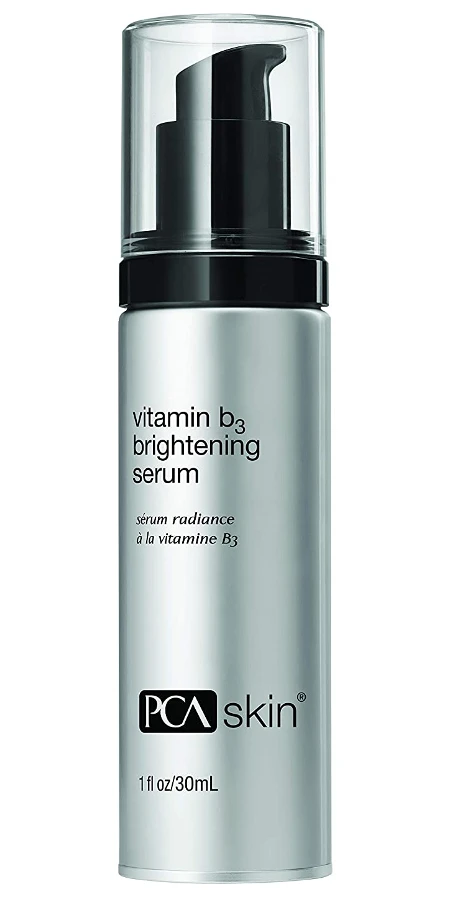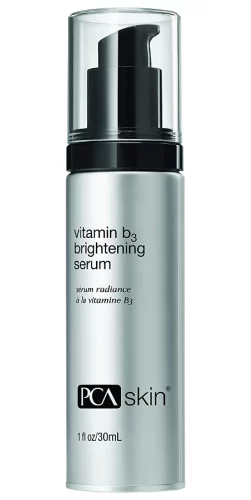 Best for uneven skin tone
2. PCA Skin Vitamin B3 Brightening Serum
This serum is basically your dark spot's worst nightmare. Besides 6% niacinamide, it's got mulberry, green tea, and oligopeptide to brighten skin, plus plankton extract, which is also great for evening tone. They work synergistically to fade existing discoloration and prevent new spots from forming in the future while also reinforcing the protective barrier. I'm pointing out that this product is fragrance-free, a great pick for sensitive skin.
---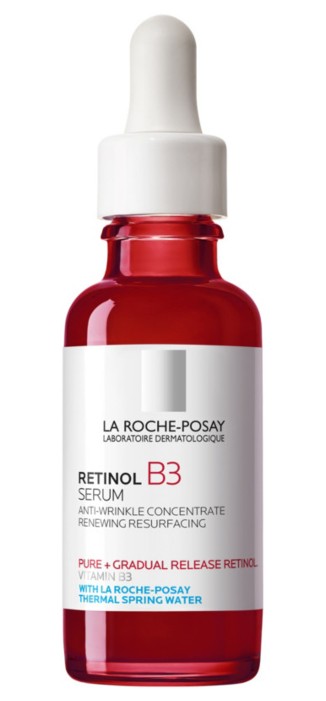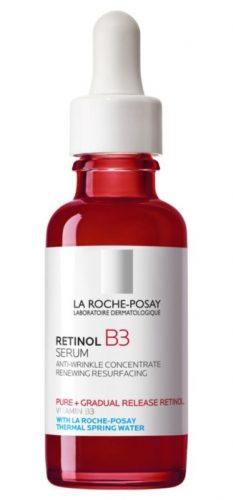 Best for wrinkles
3. La Roche-Posay Retinol B3 Serum
To tackle aging signs, La Roche Posay Retinol B3 Serum fusions niacinamide, along with hyaluronic acid, gradual-release retinol, adenosine, and citric acid, each having its role in minimizing fine lines, wrinkles, and dark patches look. The lightweight formula absorbs in no time, without ever feeling sticky or tacky, plus it's non-comedogenic, so rest assured, it won't clog your pores.
---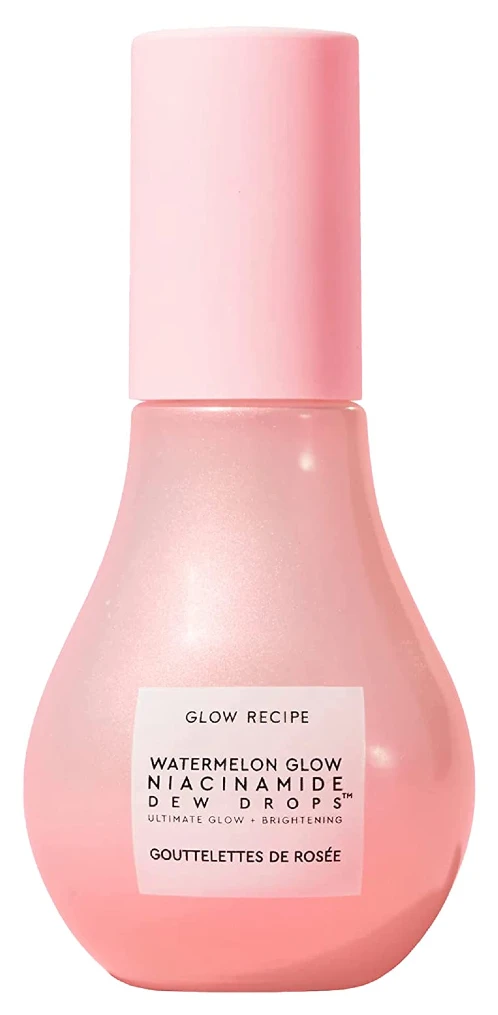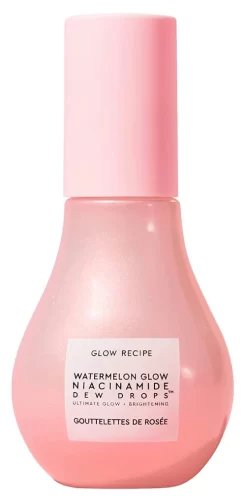 Editor's choice
4. Glow Recipe Watermelon Glow Niacinamide Dew Drops
When a product receives five stars out of 5, you know it lives up to the hype. As one of the best niacinamide serums, this one contains plenty of it, plus sodium hyaluronate and watermelon extract to hydrate and brighten. It works for all skin types, having a lightweight gel-like texture that absorbs in the blink of an eye, leaving a glossy finish.
---


Highest niacinamide concentration
5. Paula's Choice 20% Niacinamide Serum
This advanced 20% niacinamide serum targets clogged pores, bumps, and discolorations, making your skin look brand new in as little as two weeks per the brand claims. With the addition of vitamin C and licorice root extract, Paula's Choice product delivers brightening benefits, while the EGCG and green tea extracts prevent further dark spots by neutralizing free radicals. All, whilst glucosamine (hyaluronic acid-booster) supports hydration, plumping fine lines and wrinkles. The thick texture leaves skin feeling intensely hydrated and bouncy.
---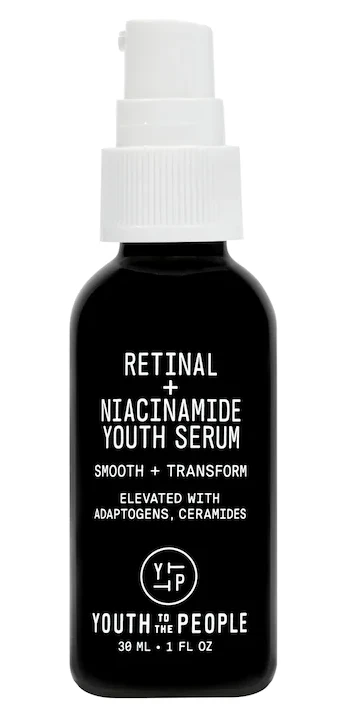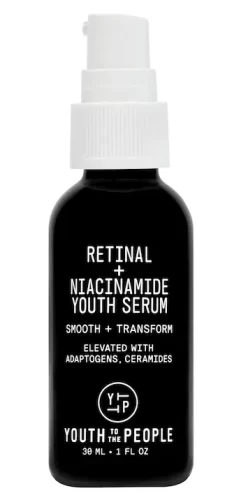 Best natural
6. Youth To The People Retinal + Niacinamide Youth Serum
This is the best anti-aging niacinamide serum with a natural formula that skips alcohol and fragrance. In addition to 5% niacinamide, the serum contains 0.15% retinol to gently resurface and diminish dark spots. Besides, it's made with a slew of ceramides, squalane, cholesterol, and phytosphingosine to soften fine lines and trap moisture into the skin while softening. Yes, please.
---


Best for blemishes
7. The Ordinary Niacinamide 10% + Zinc 1%
A dream came true for oily and acne-prone skins; this serum reduces acne-causing bacteria and minimizes pores look by regulating sebum production for real. It features a high concentration of two of the most efficacious blemish-battling ingredients, niacinamide, and zinc, that soothes skin and improves its overall appearance. The shot of zinc also helps repair damaged skin and encourages collagen synthesis — what I call a win-win.
---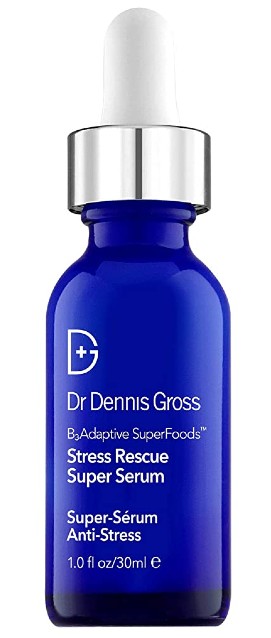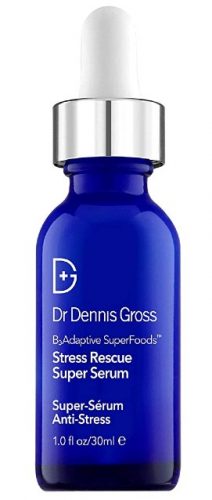 Best for anti-stress
8. Dr. Dennis Gross Stress Rescue Super Serum
This serum not only is supercharged with niacinamide, but it takes care of your skin with squalane, caffeine, lactic acid, vitamin C, and a blend of botanical extracts meant to nourish and protect the skin. Its hypoallergenic and non-comedogenic formula is just perfect for acne-prone skin without irritating it. With a silky-smooth weightless texture, it sinks into the skin where it reduces stress, helps correct dullness, while improving skin texture on all fronts.
---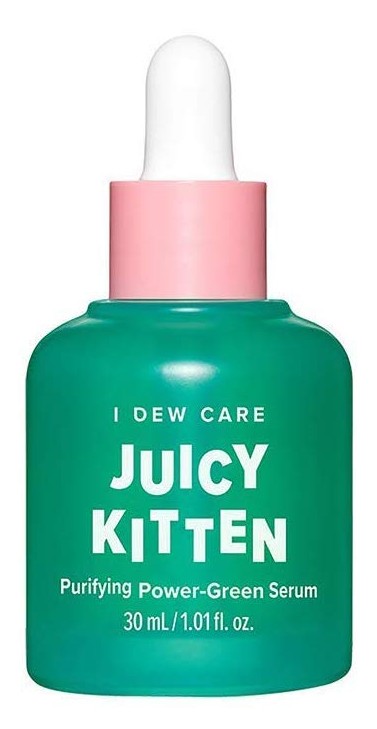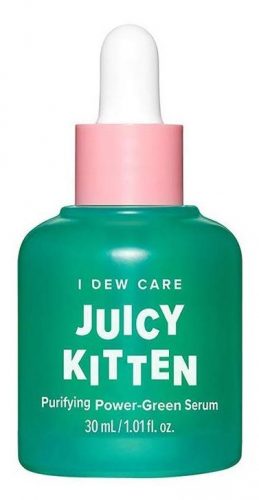 Best K-Beauty
9. I Dew Care Juicy Kitten
This is a supercharged serum made with blemish-prone skin in mind, with a blend of niacinamide, zinc, kale, spirulina chlorella, plus a purifying complex. They all work synergistically to speed up pimples healing, balance sebum to prevent further breakouts, soothe and clear the complexion. One thing you should be aware of: it contains BHA, which makes the skin photosensitive, so you'd better apply it at night and always use sunscreen during the day.
---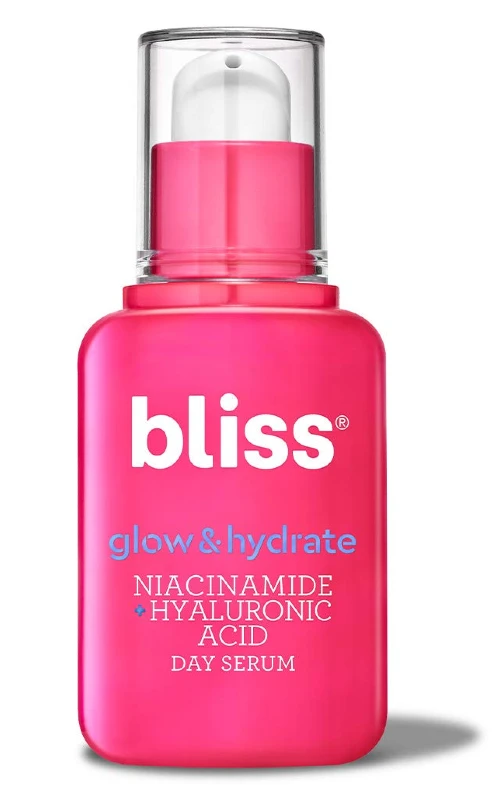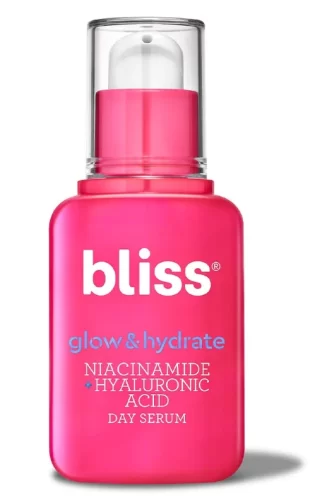 Best for dryness
10. Bliss Glow & Hydrate Day Serum
If your skin is dehydrated or tends to dry out excessively, reach for Bliss Glow & Hydrate Day Serum. It's not only super-rich in niacinamide (as in the first ingredient) but also packs glycerin and sodium hyaluronate that work by attracting moisture in cells to reduce dryness and flaking. On top of that, the serum also contains antioxidants to shield the skin against environmental aggressors and licorice extract to enhance brightness and radiance. This one definitely goes as one of the best niacinamide serums.
---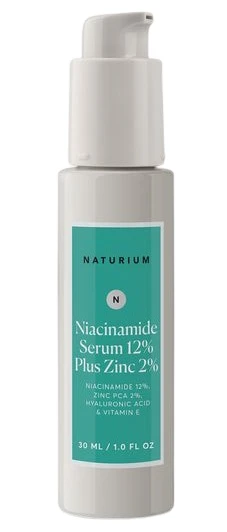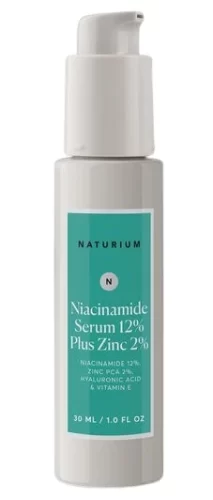 Best for minimizing pores look
11. Naturium Niacinamide Serum
Oily and breakout-prone folks, this serum contains 12% niacinamide and 2% zinc, helping refine tone and minimizing acne and large pores look. Highly concentrated, it aids in balancing oil and refining the complexion while increasing hydration thanks to hyaluronic acid addition. Plus, it includes vitamin C, the most potent antioxidant and collagen booster that also works to brighten post-acne marks.
---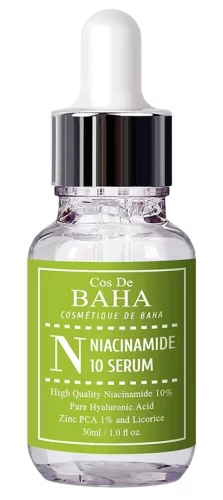 Best wallet-friendly
12. Cos De BAHA Niacinamide 10% Serum
Cos De BAHA Niacinamide 10% Serum stands as the best niacinamide serum under $10. It's powered by 10% niacinamide and 1% zinc to address breakouts, blemishes, red marks, and irritated skin. There's also hyaluronic acid to hydrate and plump the skin, making it appear bouncy and dewy. In plus, 78% of ingredients are from organic sources — good news for clean skincare lovers!