Organic skincare gives you the best of both worlds. From their rich and nourishing formulas that literally love skin, to the thought you're applying clean stuff, and you care for the environment, organic skincare has it all. The only concern is how organic your organic skin allies are. With the vague regulations on what "organic" or "natural" means in skincare, it's easy to get deceived by false claims. That's why we made the A-list of the best organic skincare brands you can trust.
But before we get started, let's take a step back to understand organic skincare's background and what's all about.
What does organic mean in skincare?
Organic in skincare applies to ingredients that are grown without chemical fertilizers, pesticides, or chemical fertilizers. So that a product falls into the 'organic' category, it must contain between 70-95% organic ingredients.
Does organic label apply only to 100% natural products?
Not really. Products can be labeled as organic even though they contain synthetic ingredients and that is happening because the current laws for cosmetics and skincare products are ambiguous. Actually, the Food and Drug Administration doesn't have any regulations for 'organic' skincare. The institution that provides certifications for organic skincare products is the United States Department of Agriculture (USDA), having a labeling standard based on the percentage of organic ingredients in a product:
100% organic – meaning a product contains 100% organic-derived ingredients, most raw, unprocessed, or minimally processed.
Organic – any product with a minimum of 95% organic ingredients, while the rest of 5% may be non-organic.
Made with organic ingredients – any product with at least 70% organically produced elements.
Products with less than 70% organic ingredients can't be labeled as "organic."
How to make sure you are getting an organic product?
Choose products with a certification seal like Ecocert or Cosmos — they guarantee for organic and natural skincare products you can trust.
The best natural skincare brands
Ahead, the best organic skincare brands that actually are organic.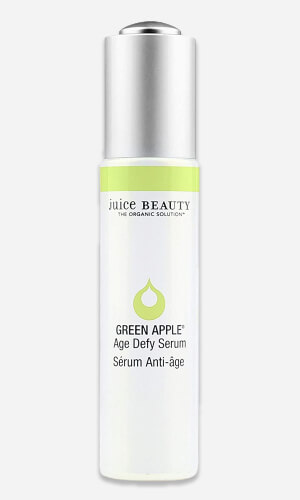 Juice Beauty
Cruelty-free: Yes
Vegan: Yes
Certifications: USDA
Sustainable: Yes
Good for: All skin types
Price Range – $10-$145
Juice Beauty, launched in 2005, has rapidly climbed to the top of the best organic skincare brands as they're all about clean, organic formulas that deliver. Juice Beauty offers a broad range of skincare (and makeup) that cover all routine steps, using organic juices such as apple or aloe leaf to base the products. The brand focuses a lot on antioxidant protection, boosting products with vitamins, but also on naturally-derived acids, hydrators, and oil-controlling elements. Basically, it addresses all skin types and each concern. On top of that, Juice Beauty uses sustainable energy sources to make the products, aiming for as small as possible carbon footprint.
Naturopathica
Cruelty-free: Yes
Vegan: Yes
Certifications: Ecocert, Leaping Bunny
Sustainable: Yes
Good for: All skin types
Price range: $20-$128
Since 1995, Naturopathica has sustained the beauty world with cutting-edge products that embrace the healing power of nature — a long-time veteran. Their products aim to work in harmony with the skin's natural function, so they never produce irritations or discomfort as their formulas are super gentle. Naturopathica relies on botanical extracts like plants and fruits, vitamins, naturally-derived oils and lacks petroleum-derived elements, synthetic fragrances, silicones, and parabens. Everything about this brand is organic, and they've got the whole arsenal of skincare you could dream of.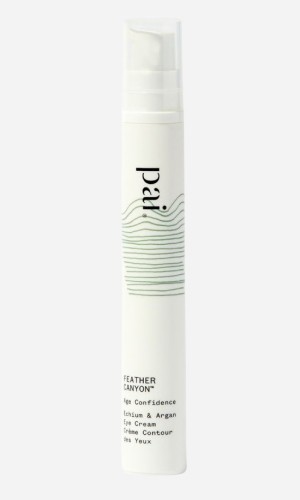 Pai
Cruelty-free: Yes
Vegan: Not 100%
Certifications: Leaping Bunny, COSMOS, The Vegan Society
Sustainable: Yes
Good for: aging signs, dry and sensitive skin
Price range: $19-$94
Intending to create a skincare brand that targets people with sensitive and problematic skin 13 years ago, now Pai is a popular pick. Sarah Brown had the desire to create effective organic skincare that people could trust and help them get back control over their skin concerns, and she hit it big! Pai offers a vast range of face and body organic skincare products gentle to the most easily reactive skins — the reason Pai is recognized as a pioneer for sensitive complexions.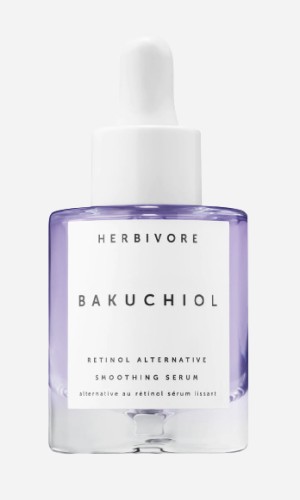 Herbivore
Cruelty-free: Yes
Vegan: Yes
Certifications: Leaping Bunny, PETA
Sustainable: Yes
Good for: All concerns
Price range: $12-$88
Founded by Julia Wills and Alexander Kummerow in 2011, Herbivore is now one of the best and most praised organic skincare brands. From face to body, moisturizers, lotions, and serums, the brand covers everything for a completely clean skincare routine. Natural elements, plant-based food-grade-pressed oils, vitamins, minerals, steam distilled plants, create legit skincare products coveted by everyone. And the minimalist packaging is hard to overlook — the reason you keep seeing it on your Insta feed.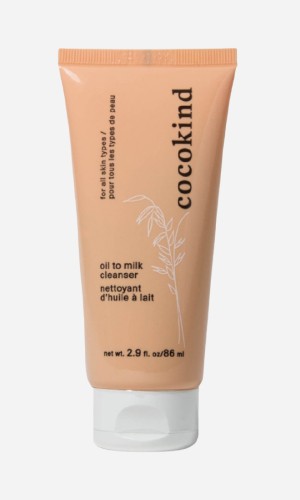 Cocokind
Cruelty-free: Yes
Vegan: Not 100%
Certifications: CCOF
Sustainable: Yes
Good for: Acne, dark spots, sensitive skin
Price range: $12-$49
What started as a passion for having a holistic lifestyle and using clean skincare ingredients turned into one of the best natural skincare brands in just five years. Priscilla Tsai, the founder of Cocokind, started around values like simple, quality ingredients, consciously and sustainably created, and also affordable. Now, it's making organic skincare products that address all skin types and concerns, spiked with nature-derived elements, such as plant oils, fruit and flower extracts, and lacks fragrances, parabens, and artificial dyes.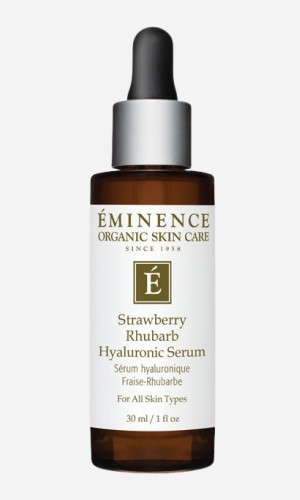 Eminence
Cruelty-free: Yes
Vegan: Yes
Certifications: COFA, Leaping Bunny
Sustainable: Yes
Good for: All skin types
Price range: $38-$110
Since its early beginning in '58, Eminence uses sustainable farming and green practices to create natural and effective skincare. All products are handmade without any severe processes that can affect the nutrients and potency, using hand-picked fresh elements to create skincare infused with healing benefits. Regardless of your skin concern, wrinkles, dryness, redness, or breakouts, Eminence has got you covered with nature-derived effective formulas, being one of the very best organic skincare brands out there.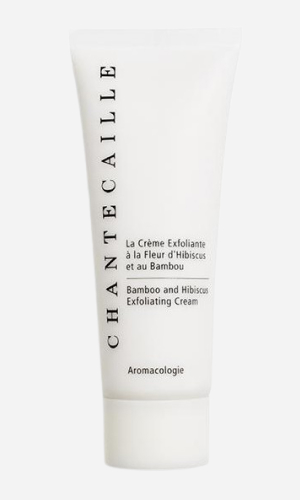 Chantecaille
Cruelty-free: Yes
Vegan: Yes
Certifications: PETA
Sustainable: Yes
Good for: Aging signs
Price range: $40 – $620
Back in 1997, Sylvie Chantecaille made her name in the industry with a simple French fragrance. Sylvie's desire to make products that not only make women feel confident but were also healthy drove her to create this iconic brand. Today, Chantecaille is known as a luxurious natural brand, and even if it lacks certifications, they never use phthalates, sulfates, mineral oil, petrolatum, palm oil, or GMOs in their formulas.
Chantecaille skincare products mostly address mature skin, having potent formulas that vow to plump wrinkles look, minimize dark spots, and keep skin moist and healthy. They even created a philanthropy platform that shines a spotlight on global environmental issues to help protect the ocean, environment, and endangered animal and plant species.
Annmarie
Cruelty-free: Yes
Vegan: Yes
Certifications: MADE SAFE
Sustainable: Yes
Good for: All concerns
Price range: $34-$120
Annmarie has a particular process of making the products, which allows elements to stay active. It collects organic and wildcrafted herbs and plants, infuses them into organic aloe vera and skin-nutritive oils at low heat, and after they have been left to steep, they serve as a base for all formulas. The brand uses antioxidant-rich botanicals, plant stem cells, and seed oils to deliver nutrients to the skin and keep it in its best condition, covering concerns from A to Z.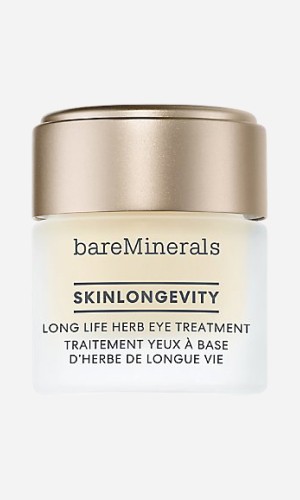 bareMinerals
Cruelty-free: Yes
Vegan: Not 100%
Certifications: No
Sustainable: Yes
Good for: All concerns
Price range: $22-$109
What began in '95 with one successful mineral foundation, as clean as you can sleep in it, is now one of the most popular organic skincare brands. bareMinerals checks all categories for skincare, with products filled with minerals, botanical oils, shea butter, aloe extract, fruit enzymes, but also tried-and-true clinical elements, like hyaluronic acid, niacinamide, peptides. Their products are really effective and work to prevent, protect, and correct signs of aging, dryness, oiliness, and breakouts.