As a long-standing brand in science-backed skincare, Perricone MD is as coveted as ever. The American mid-range brand leads the way to moisturizers, serums, and all things skincare for more than two decades. It makes it tough to know where to start with so many products, so I've selected and reviewed the best Perricone MD products to build your skincare routine around. But before discovering their iconic items, let's learn a bit about the Perricone MD brand.
Why Perricone MD
Perricone MD was founded in 1997 by board-certified dermatologist Dr. Nicholas Perricone, being one of the first doctor-launched skincare brands. Still to this day, Perricone MD uses powerful clinical skincare formulations to create effective, high-quality, and pampering products. Every item of Perricone MD is made with rich formulations that target various skin concerns, focusing on aging signs.
Besides working at skincare formulations, Dr. Perricone had written a few books that teach people how to take care of their skin from the inside out, expressing his vision about the correlation between aging and a healthy lifestyle. Briefly, he believes the way to keep wrinkles at bay is to have a healthy diet, intake supplements, and use potent skincare solutions backed by powerful ingredients — and we agree. Speaking of, these are the ingredients you'll most likely find in the best Perricone MD products.
Common ingredients in the best Perricone MD products
DMAE – 2-dimethylaminoethanol is a vitamin B derivative known to have anti-inflammatory benefits and increase skin firmness.
Alpha-lipoic acid – it's an enzyme that has high antioxidant activity.
Copper – helps reduce fine lines look by increasing collagen proteins, evens skin tone, and has antioxidant effects.
Magnesium – protects the skin against external damage by regulating cell regeneration and increasing skin recovery.
Zinc – has astringent and antiseptic benefits, balances oil, and boosts collagen.
Vitamin C esters – L-ascorbic acid plus palmitic acid, a palm oil-derived fatty acid. This addition makes the molecule fat-soluble, so it can enter the skin easier where it boosts collagen, protects cells, and helps lighten dark spots.
Hyaluronic acid – a humectant that increases hydration, creates a plumping effect, and speeds up wound healing.
Neuropeptides – strengthen the skin barrier, improve elasticity, ease inflammation, and revamp skin.
Squalane – an emollient that locks moisture into the skin, diminishing wrinkles look, has anti-inflammatory properties, and balances sebum.
Is Perricone MD cruelty-free?
And in case you wonder, yes, Perricone MD is cruelty-free, standing against animal testing. None of their ingredients, formulations, or products are tested on animals, nor do they outsource animal testing to third parties for testing on their behalf.
The best Perricone MD products
Here are the best Perricone MD products that shaped the anti-aging skincare industry. You'll never want to go back to something else!
---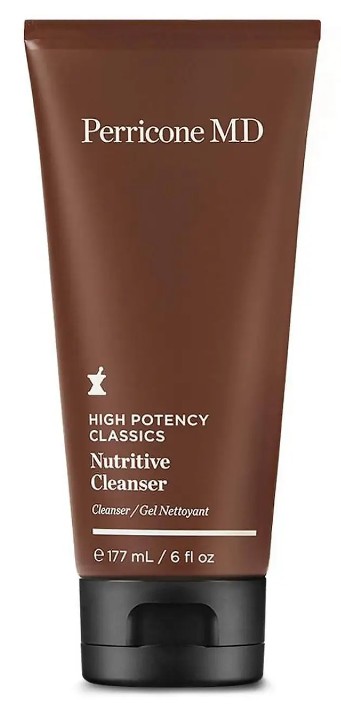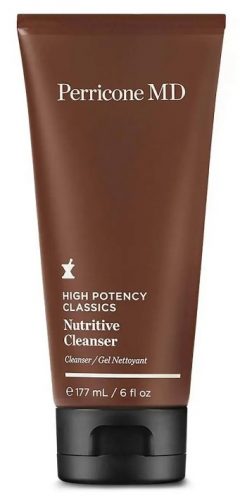 Perricone MD Nutritive Cleanser
What makes this cleanser one of the best Perricone MD products? It's a delicate gel that transforms into a foamy lather once activated with water to remove impurities buildup, pollution, and debris without stripping away the skin of moisture. Moreover, it's infused with alpha-lipoic acid, brightening citric acid, and a mix of minerals to nourish and strengthen skin. No surprise it's rated five stars out of five.
---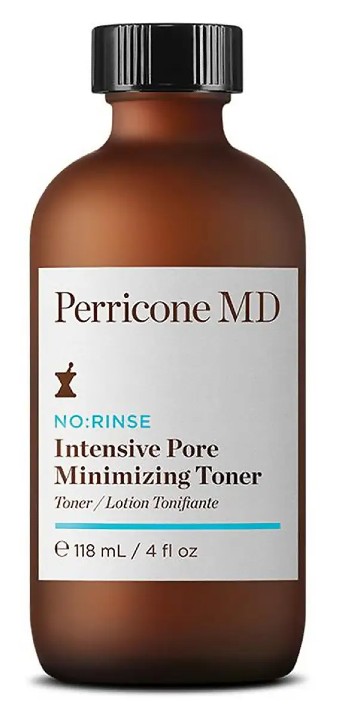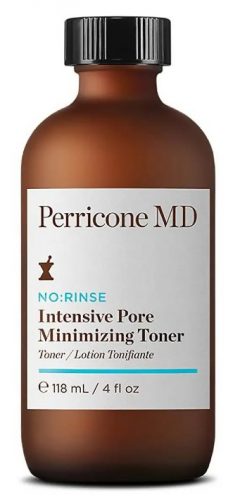 Perricone MD Pore Minimizing Toner
This toner is for you if you've got oily skin and struggle with excess sebum, breakouts, and large pores. It absorbs excess oil, exfoliates gently, diminishes pores look by cleansing them in-depth, and leaves a matte finish. All this is possible thanks to salicylic acid and zinc in its formula. More than that, it's made with DMAE, a derivative of B vitamin, known to improve skin firmness, plus a mineral complex that boosts skin elasticity and hydrates it.
---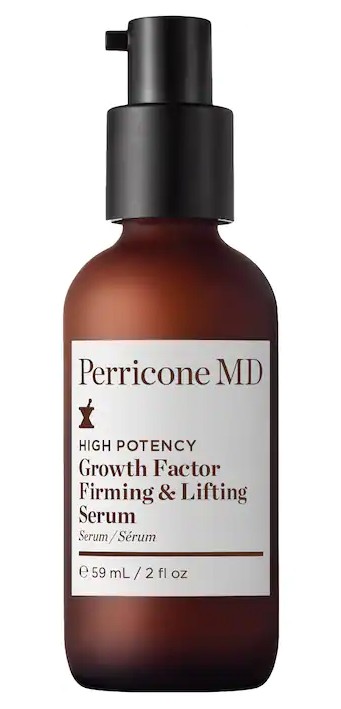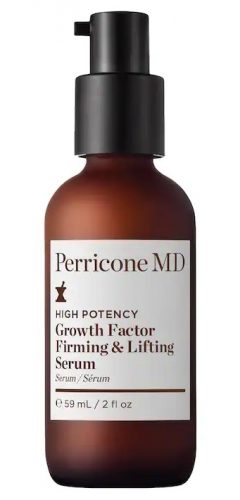 Perricone MD Firming & Lifting Serum
Everyone can use this serum which aids in lifting and firming the skin, widely considered one of the best Perricone MD products for all skin types. It does all that by combining the trifecta of powerful skincare science, aka polyamine growth factor, eggshell membrane, and encapsulated retinol. These ingredients are well known for improving elasticity, replenishing moisture, and accelerating skin renewal. On top of that, it's packed with niacinamide and antioxidants to keep the skin protected against oxidative stress. 
---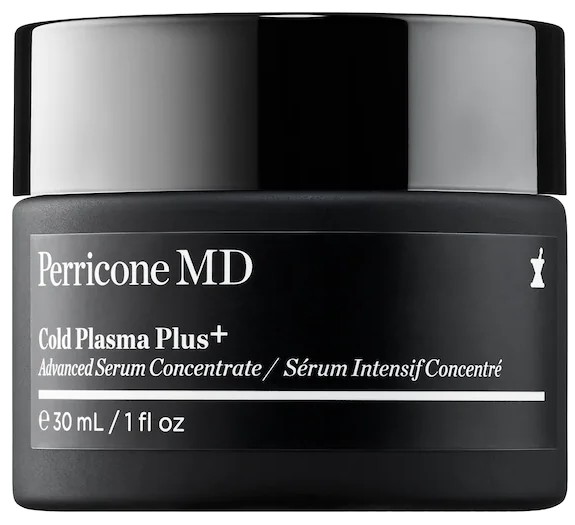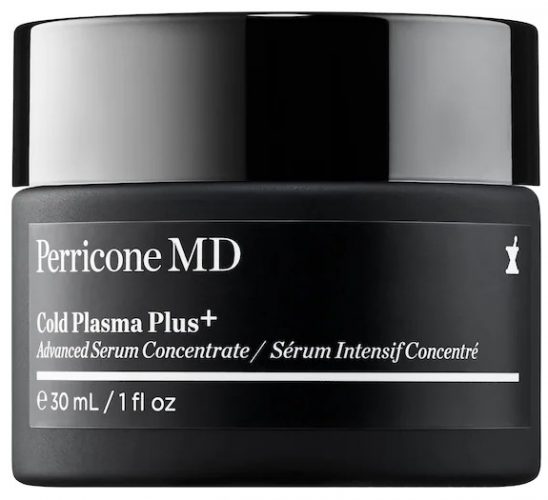 Perricone MD Cold Plasma Advanced Serum Concentrate
Perricone MD Cold Plasma Advanced Serum Concentrate performs excellently at tackling aging signs. It does everything, from improving fine lines look and brightening skin to minimizing pores appearance and keeping a dull look at bay. First, it traps moisture in the skin and nourishes it with a mix of peptides, hyaluronic acid, a blend of botanical oils, and omegas. Secondly, it's spiked with glycolic acid and vitamin C, making it great at fading discoloration and evening skin tone. You'll adore the texture: somewhere between a concentrated serum and a lightweight cream that shoots actives into the skin in the blink of an eye.
---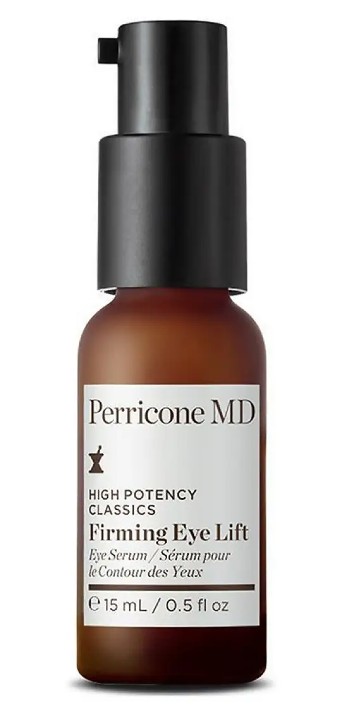 Perricone MD Eye Lift Serum
This serum is by far one of the best Perricone MD products for the eye area. It's an intensive concentrate formula that addresses advanced aging signs around the eyes, targeting loss of firmness, puffiness, and dark circles with key ingredients, such as olive-derived squalane, DMAE, peptides, hyaluronic acid, and fruits extracts. The hydrating effect is instant, and the eye area feels plumper and brightener in the long term.
---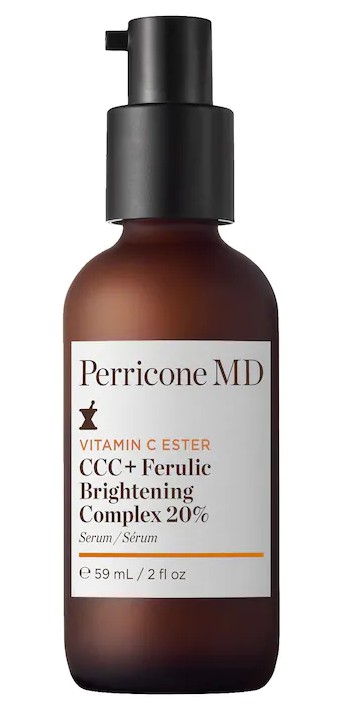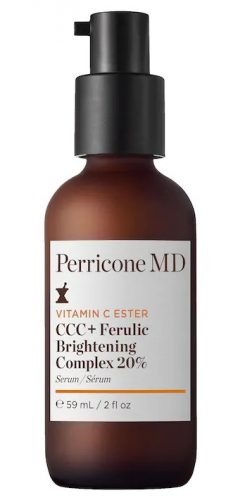 Perricone MD Vitamin C Brightening Complex
If discolorations and dark spots concern you, you need to try this serum. It uses a ton of brightening ingredients, among which vitamin C ester, which is easier absorbed than regular vitamin C, plus other two sources of this vitamin to boost the brightening and collagen-making effects. Besides, the formula is enhanced with ferulic acid to reduce fine lines and protect against free radical damage. With regular use of this PerriconeMD product, dark spots, loss of elasticity, and dullness will become things of the past.
---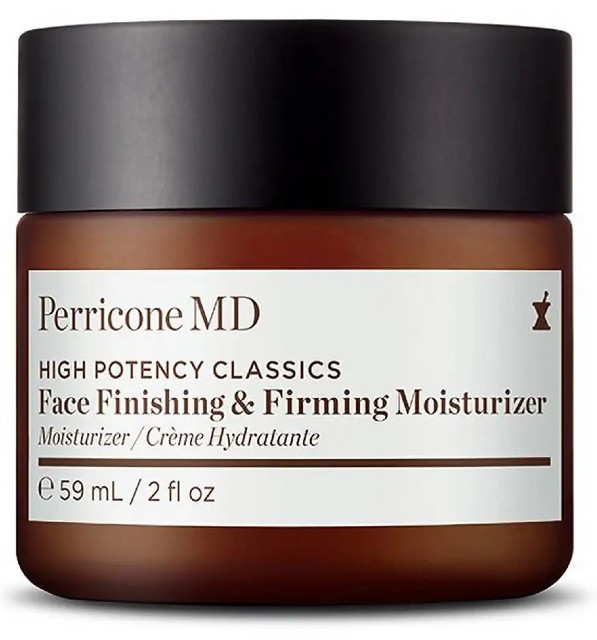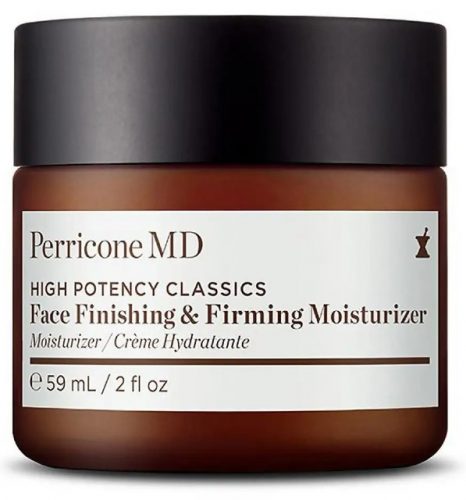 Perricone MD Face Firming Moisturizer
This Perricone MD moisturizer works wonders at plumping and firming skin, addressing dry and mature skin folks. The combination of alpha-lipoic acids, DMAE, vitamin C ester, wheat protein, and nut oil in this lightweight face moisturizer is ideal for dryness, fine lines, wrinkles, and dullness. All these ingredients work together to support skin firmness and deliver instant hydration, leaving a healthier complexion over time. Oh, and you'll love its light rose scent and the velvety finish it leaves.
---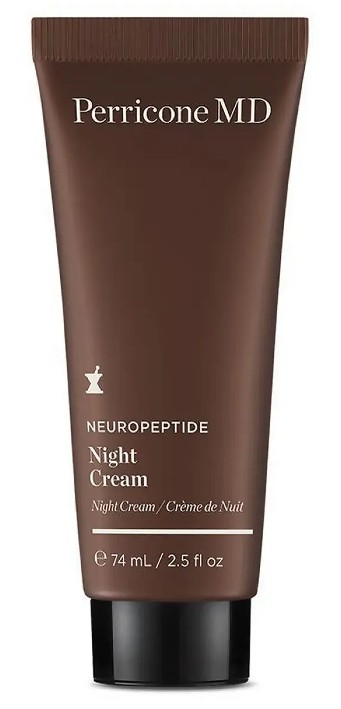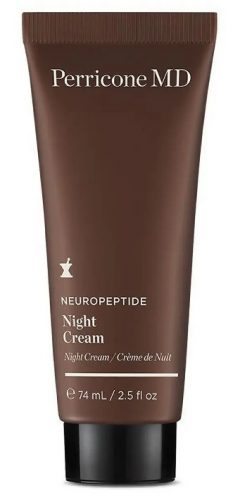 Perricone MD Neuropeptide Night Cream
I know this night cream is on the pricier side, but it is worth every penny, especially if you have visible aging signs. Perricone MD Neuropeptide Night Cream contains a mix of peptides, squalane, DMEA, hyaluronic acid, ceramides, vitamin C, and shea butter to hydrate and repair the skin while you sleep, so you wake up to happy, plump skin. Give it a try and thank me later!
---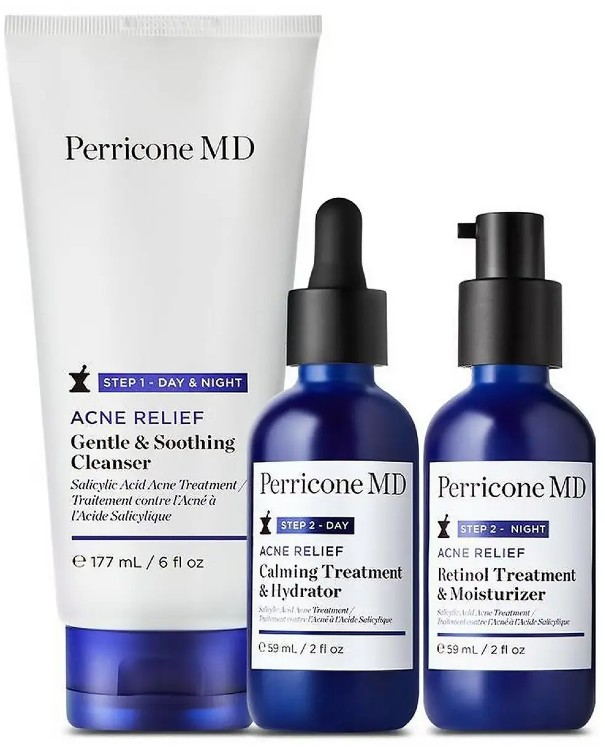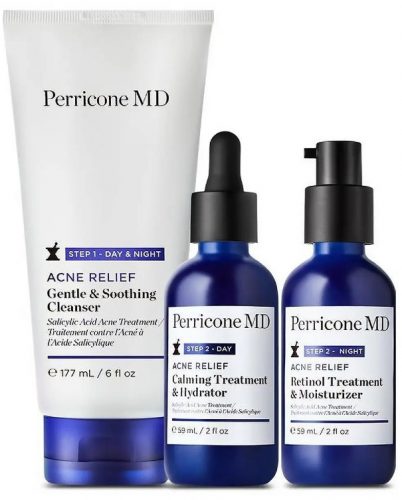 Perricone MD Prebiotic Acne Therapy
Hey acne sufferers, this one is for you! This Perricone MD trio includes a cleanser, a day hydrator, and a night treatment, all targeting excess sebum, inflammation, and acne-causing bacteria. They are enriched with salicylic acid (acne-prone skin types BFF), aiming to decongest pores and minimize breakouts. The day step is filled with squalane to nourish and lactic acid to gently encourage cell renewal, while the night step is infused with niacinamide, retinol, and vitamin C, which work to heal blemishes while you sleep without drying the skin. Without a doubt, this kit makes up the best Perricone MD products for acne.
---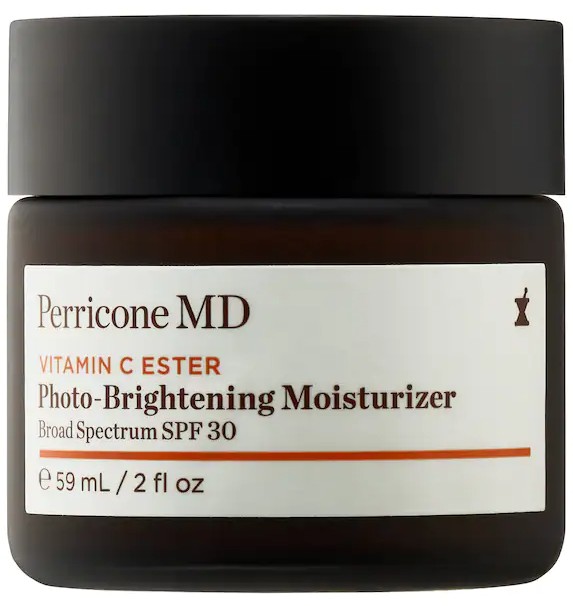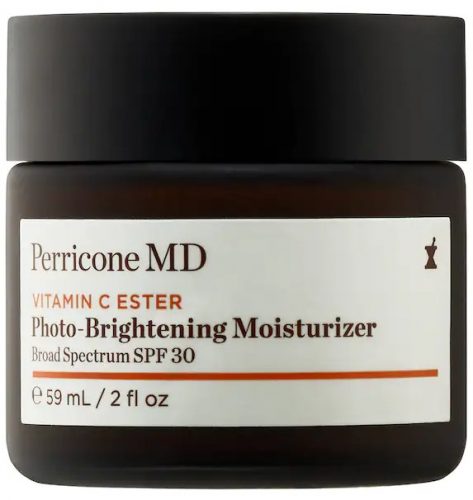 Perricone MD Vitamin C Ester Brightening Moisturizer SPF 30
Whether you need a moisturizer, brightening cream, or SPF protection, this Perricone MD product got you covered. Its brightening and smoothing effects are given by vitamin C, alpha-lipoic acid increases antioxidant defense against external foes, while mineral-based zinc oxide assures SPF 30. The moisturizer is lightweight, oil-free, suitable for all skin types, and without any trace of SLS or parabens.
---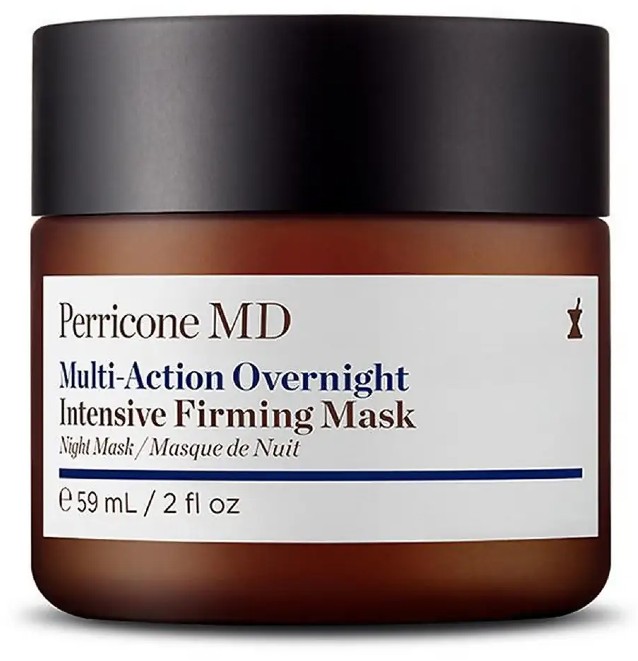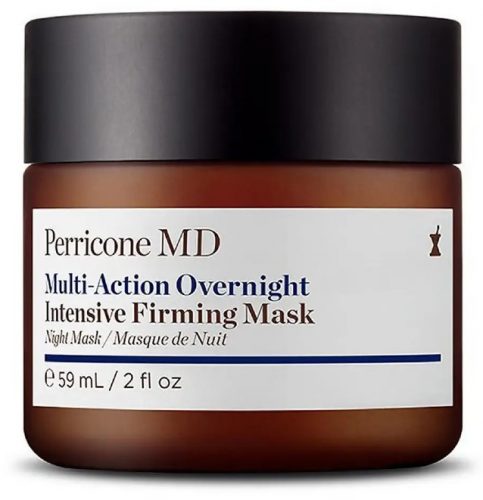 Perricone MD Overnight Intensive Firming Mask
This intensive mask works the night shift to repair skin, so you wake up to plump fine lines and a firm complexion. It uses restorative ingredients like squalane, DMEA, vitamin C, shea butter, and a blend of natural oils to boost the skin's natural regeneration process, hydrate, and soothe. Plus, the addition of thioctic acid helps promote collagen production, softening fine lines and wrinkles, and has anti-inflammatory benefits — what you need to tout young-looking skin.
---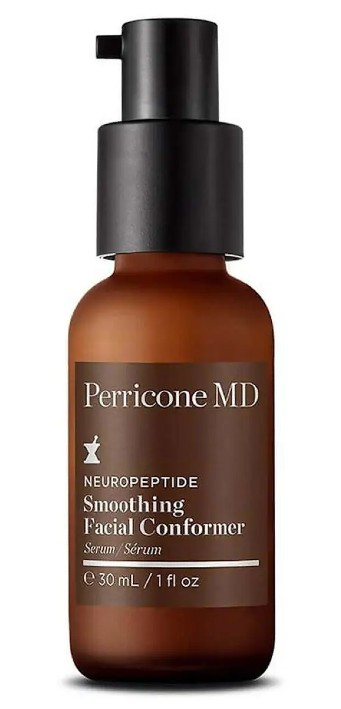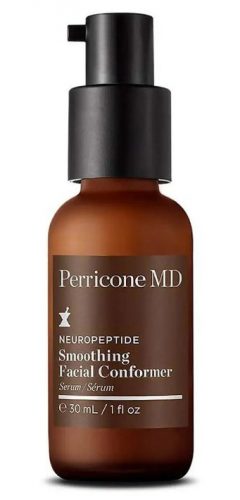 Perricone MD Neuropeptide Facial Conformer
Launched in 2003, this lightweight serum is called liquid gold, is a best-seller product, and is among the best Perricone MD products ever for a reason. So, if you're planning to splurge on a skincare product that tackles skin discoloration, advanced photodamage, and dull skin, this should be it. It does everything helped by vitamin C, a fusion of peptides, ceramides, oat proteins, and green bean seed extract, each moisturizing, boosting collagen, strengthening, and brightening.
---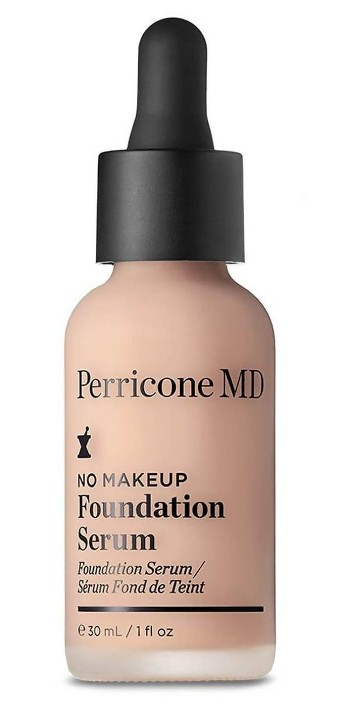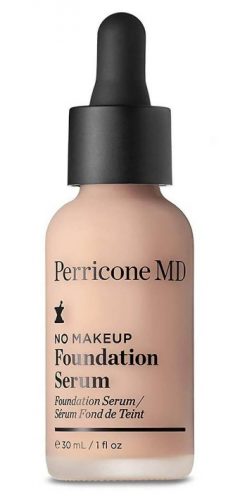 Perricone MD Serum Foundation
If you want a foundation that improves skin, feels lightweight, and has a semi-matte finish, look no further. Perricone MD Serum Foundation smooths everything, from fine lines to scars, while protecting against sunbeams with SPF 20 — you still need that sunscreen underneath, though. This foundation corrects and camouflages uneven tone instantly, and you won't even feel like wearing it.
---


Perricone MD Mascara
Another one of the best Perricone MD makeup products is this 2-in-1 mascara and lash treatment. One stroke and lashes appear lifted and thicker, and at the same time, it nourishes and strengthens them. It's made with candelilla and carnauba waxes, avocado oil, peptide, nettle extract, and biotin to condition lashes with each swipe. It may not have the blackest black, but it's a great multitasker.
---