Since 1999, when Dr. Richard Fitzpatrick—a pioneer in the science of anti-aging skincare—established the brand, SkinMedica continues to be the favorite of dermatologists and skin experts alike. And for a good reason. Most SkinMedica formulas are highly concentrated in scientifically-proven active ingredients, vowing to slow down skin aging and unlock its potential to heal from within. They do it all, from repairing cells after aesthetic interventions to minimizing wrinkles and sagging skin and restoring elasticity and firmness. So whether you want to correct, moisturize, protect, or brighten, the best SkinMedica products go above and beyond the call of duty. Their proven track record of success and customer satisfaction speaks volumes about the brand's commitment to excellence. So why settle for less when you can experience the transformative power of SkinMedica? Even though their products are on the pricier side, they're worth every penny.
What sets SkinMedica apart from other skincare brands?
SkinMedica doesn't mess around when it comes to results. It's a medical-grade skincare brand that uses a lot of fast-acting actives and cutting-edge technologies to deliver maximum efficacity. Its secret weapon lies in its innovative ingredients that are not typically found in your run-of-the-mill skincare products, which sets them apart from the rest.
For instance, a popular ingredient among SkinMedica products is TNS, which stands for Tissue Nutrient Solution. Basically, it's a growth factor technology that uses multiple natural messenger proteins (peptides). It's added to support the skin's natural rejuvenation process, diminish wrinkles look as well as improve tone and texture. In a nutshell, it's a revolution in the age defense science.
SkinMedica has also raised the bar in the world of sun protection with the unveiling of Total Defense + Repair in 2015. This groundbreaking superscreen boasts protection from not only harmful UV but also defends against the dangers of infrared radiation. It also acts as a restorative force to support the skin's natural ability to heal itself.
Moreover, you can find all your favorite tried-and-true actives in the best SkinMedica products, including vitamin C, retinol, antioxidants, ceramides, and squalane. Some products also blend natural extracts chocked full of skin repairing or restorative benefits. Better still, SkinMedica never uses alcohol, fragrances, or essential oils in its formulations. This exclusion ensures that their products won't cause redness, pore-clogging, or sensitivities.
Be aware. Given the high value of SkinMedica products, unauthorized sellers are on the lookout to make a quick buck. Check the list of unauthorized sellers to ensure you won't buy SkinMedica products from untrusted sources.
SkinMedica products to try
We've narrowed down the best SkinMedica products that deliver skin-changing results for whoever wants to streamline their skincare routine.
---
SkinMedica AHA/BHA Exfoliating Cleanser
Everybody praises this cleanser because it effectively dissolves makeup and pollutants without stripping the skin. It uses a blend of chemical acids to lift dead cells and grime, while the ultra-fine jojoba beads act like a gentle scrub to clarify and purify the complexion. This liquid cleanser lathers into a satisfying foam that removes impurities as it hydrates with sugar cane and panthenol. It literally leaves the skin squeaky clean, and oh-so-soft.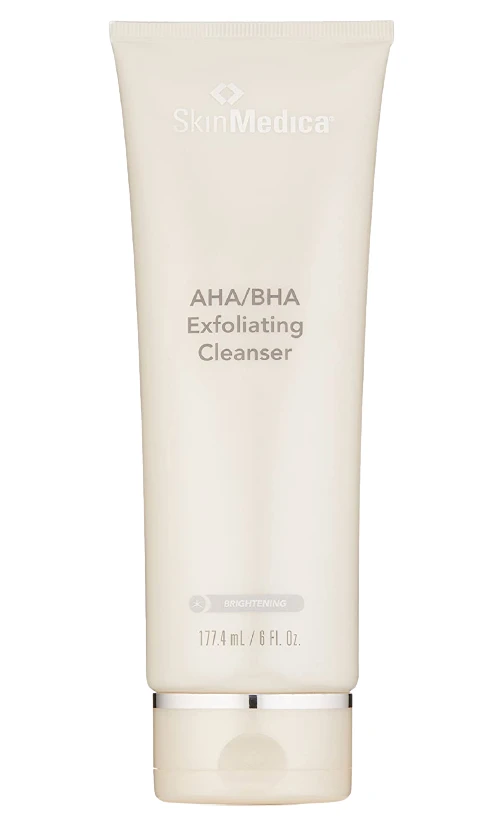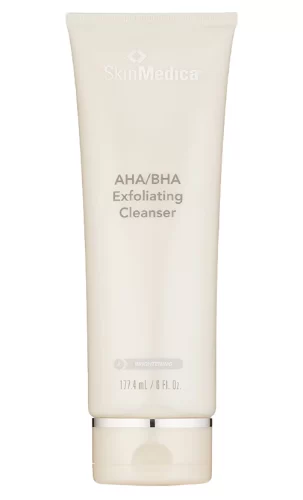 ---
SkinMedica Retinol 1.0 Complex
This serum flaunts a generous 1% concentration of retinol, addressing people who are accustomed to retinol. In addition to soothing niacinamide and squalane, the formula is loaded with peptides and ceramides to strengthen the epidermal barrier and soften fine lines and wrinkles. With consistent use, you can expect firmer and plumper skin, a more even tone, and a smoother texture. It's the best SkinMedica product that works while you sleep to renew the skin and diminish aging signs.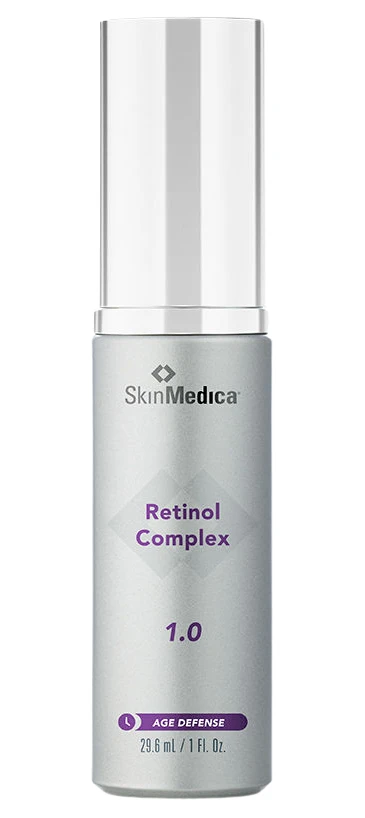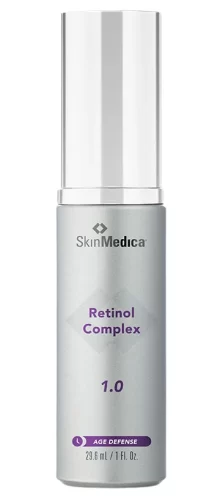 ---
SkinMedica HA5 Rejuvenating Hydrator
If your skin feels dehydrated and tight, try HA5 Rejuvenating Hydrator, one of SkinMedica's bestsellers. Responsible for intense hydration are three molecular sizes of hyaluronic acid that add moisture to multiple layers of the skin for instant and long-term results. Plus, the formula includes Vitisence, a SkinMedica technology that blends antioxidants found in grape flower cells with peptides and polysaccharides, supporting skin to replenish its own hyaluronic acid. Say hello to bouncy skin.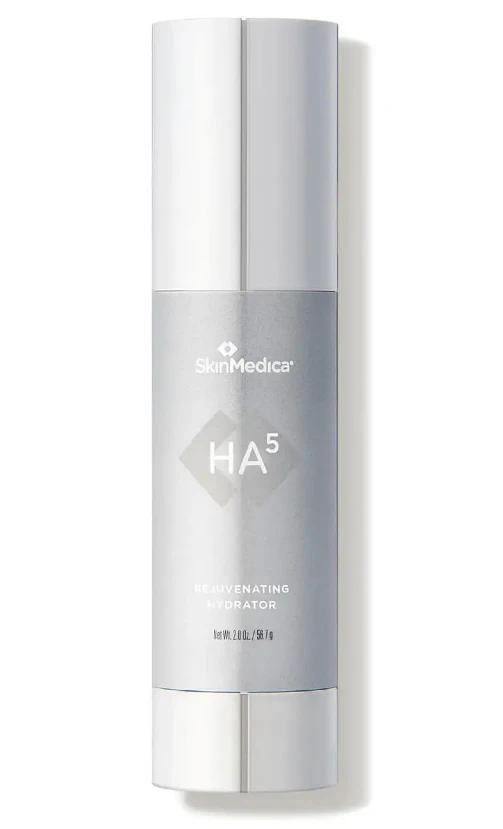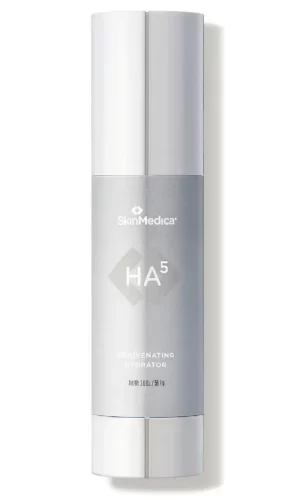 ---
SkinMedica TNS Advanced+ Serum
SkinMedica TNS Advanced+ Serum addresses fine lines, coarse wrinkles, and sagging skin. The serum has two chambers, including one that releases TNS®-MR, aka a complex of epidermal growth factors and an innovative peptide complex to encourage collagen and elastin growth. The second chamber is designed to support the results of growth factors and includes extracts that support the skin's natural renewing process. And everything comes out as a lightweight serum that feels creamy and intensely moisturizing.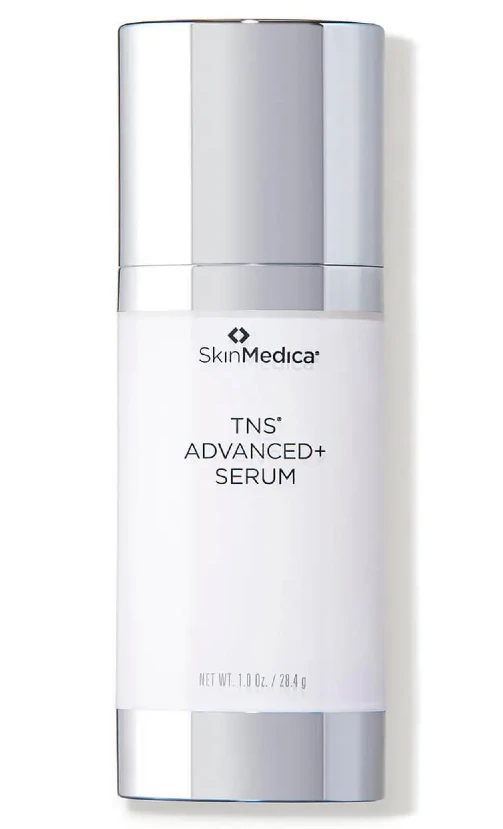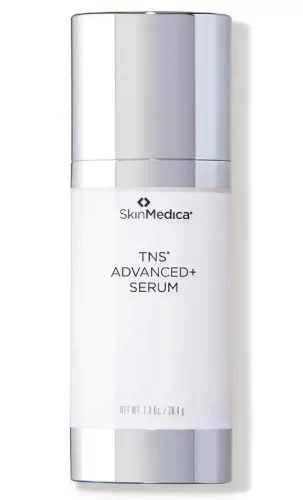 ---
SkinMedica 2.0 Lytera Pigment Correcting Serum
Hands down, this serum is the best SkinMedica product to tackle dark spots and uneven tone. Responsible for the brightening benefits are niacinamide, phenylethyl resorcinol, whitening peptides, and tranexamic acid, which lightens by blocking the interaction between melanin-producing cells and the skin's surface. Yes, it uses only gentle ingredients to lighten the skin, instead of potentially irritating retinol or hydroquinone. Plus, it has a creamy gel consistency that layers seamlessly without leaving any greasy residue behind, teaming up nicely with any moisturizer.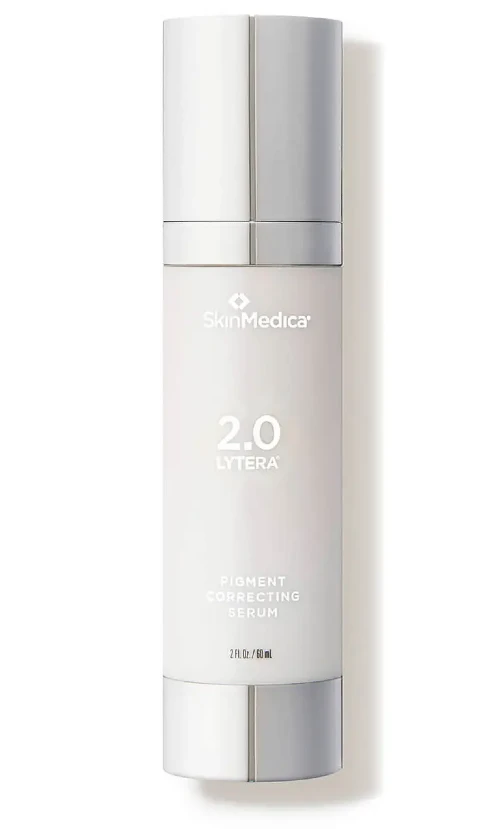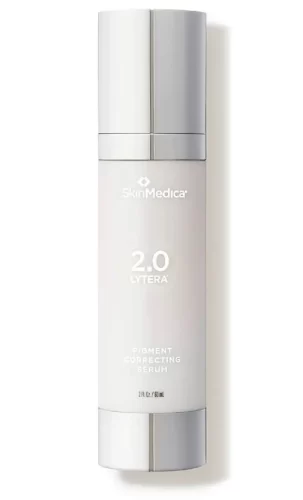 ---
SkinMedica Dermal Repair Cream
The first brand's first launch in 1999 is a coveted cream to this day. The ultra-rich moisturizer helps prevent moisture loss and improve skin smoothness with a stable form of vitamin C and vitamin E, which also give an antioxidant defense. What's more, the cream is laced with humectants (panthenol, ale juice, and hyaluronic acid) that attract water into the skin, plumping and softening fine lines. There's also retinyl palmitate, a gentle form of retinol that encourages cell turnover and supports collagen growth for younger-looking skin. When a moisturizer is still a cult favorite after 30 years, you know it means something.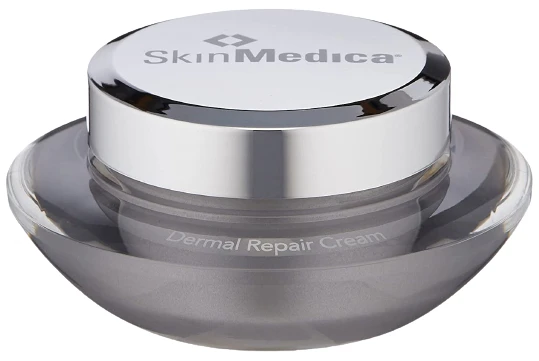 ---
SkinMedica TNS Eye Repair
SI have been reading every single SkinMedica review, and it seems TNS Eye Repair is a fan favorite among skincare devotees. It claims to reduce crow's feet and brighten dark circles, and its success attests to it. It boasts TNS® to plump crow's feet, helping preserve a youthful eye area. The breakthrough formula includes a stable form of vitamin C to spur collagen growth and defend from oxidative stress, while two peptides further support the production of collagen and elastin. As an added bonus, it contains boron nitride, which diffuses light, making dark circles and dark spots less visible instantly.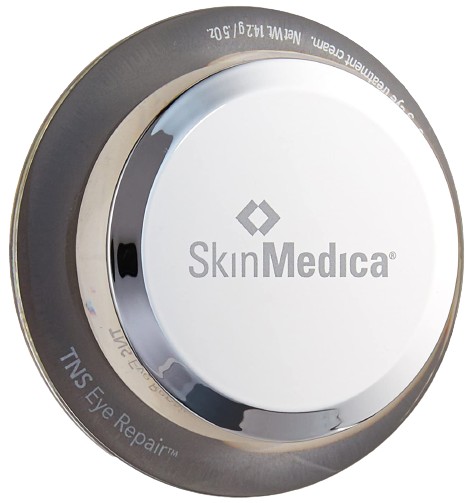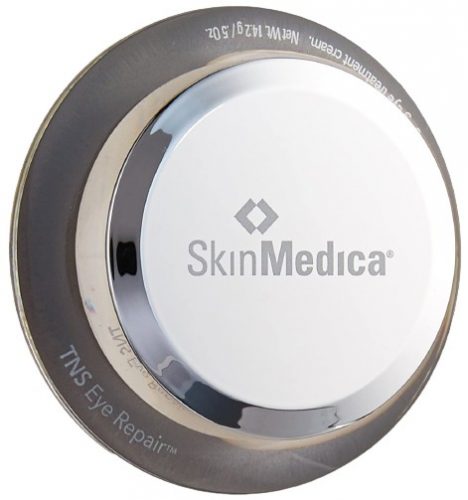 ---
SkinMedica Essential Defense Mineral Shield Sunscreen
How to complete your AM skincare routine if not with this tinted sunscreen that gives mineral SPF 32, PA++++ (highest level of UVA protection), and a touch of color? The lightweight formula is super gentle on the skin, fragrance-free, oil-free, hypoallergenic, and never clogs pores. Besides shielding the skin against UVA and UVB with 11% zinc and titanium dioxide, SkinMedica Essential Defense Mineral is filled with caffeine, green tea, and vitamin E for more antioxidant protection. Meaning? Free radicals won't wreak havoc on your skin.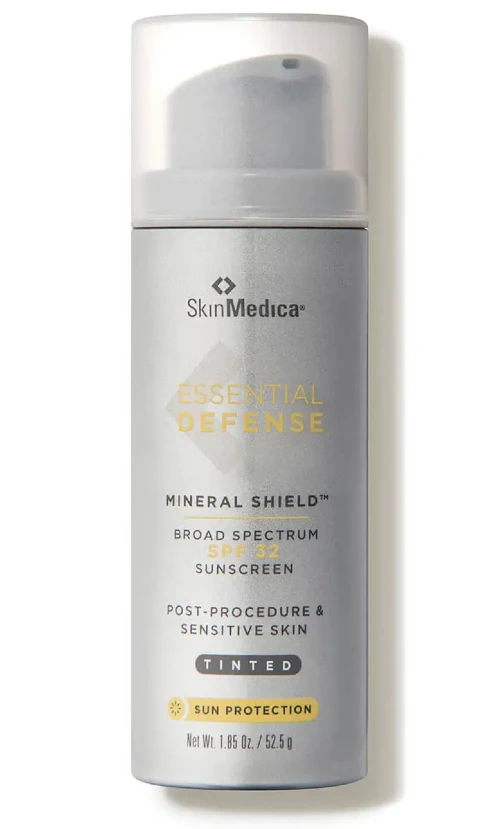 ---
Alternatives to SkinMedica
We know that not everyone is willing to pay $295 for a serum. Luckily, there are some solid alternatives to the best SkinMedica products that won't break the bank. One to try is SkinCeuticals. It's not cheap, but it's a bit more affordable than SkinMedica, and it's the closest brand we have that matches the professional-grade formulas. We've delved into the differences between SkinMedica and SkinCeuticals in case you want a more in-depth analysis of the two brands. Another great option is Paula's Choice, a brand that's been in the skincare game for over 25 years. Their products are formulated with a strong emphasis on research, and they are proud to offer products that are effective and backed by science.
If you want a dupe for the growth factor serum of SkinMedica (TNS Advanced+), Le Mieux EGF-DNA Serum and Drunk Elephant Protini Powerpeptide Resurfacing Serum are great replacements twice as affordable but still powerful enough for skin-changing results.