The best SkinMedica products are the way to keep skin protected against aging signs while tackling the existing ones. A pioneer brand in protection and correction skincare, SkinMedica delivers potent products for all skin types hard not to fall in love with. Expect transformative results as SkinMedica formulas are highly concentrated in science-backed active ingredients, vowing to slow down skin aging and unlock its potential to heal. They do it all, from repairing skin after aesthetic interventions, to minimizing wrinkles and saggy skin and reinforcing elasticity and firmness.
Is SkinMedica medical grade?
Yes, SkinMedica is a medical-grade skincare brand that uses a lot of fast-acting actives, promoting long-term healthy skin. For instance, a popular ingredient among the best SkinMedica products is TNS, which stands for Tissue Nutrient Solution. Basically, it's a growth factor technology that uses multiple natural messengers proteins. It's added to support the skin's natural rejuvenation process, diminish wrinkles look as well as improve tone and texture. Whether you want to correct, moisturize, protect or brighten, SkinMedica has got you covered.
Be aware. Because of the high prices, a lot of unauthorized dealers try to sell SkinMedica products. Check the list of unauthorized sellers to ensure you won't buy SkinMedica products from untrusted sources.
The best SkinMedica products
Now that you are familiar with the brand, scroll on to find the best SkinMedica products that deliver skin-changing results.
---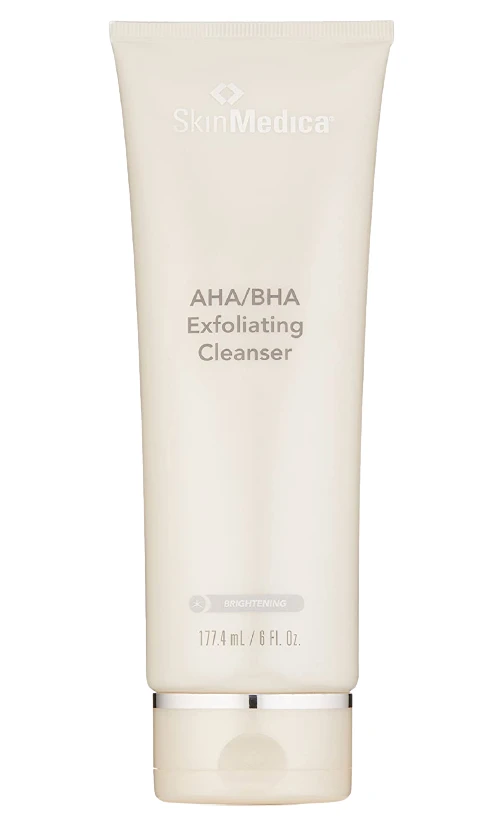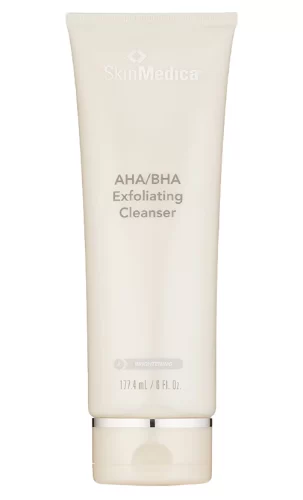 SkinMedica AHA/BHA Exfoliating Cleanser
This cleanser is the most popular product that everybody praises as it aims to dissolve makeup and impurities while improve skin tone and texture by gently exfoliating the skin. To do that, the formula is boosted with a blend of naturally-derived AHAs and salicylic acid in addition to jojoba esters that help shed away dead cells buildup and improve texture. It literally leaves the skin oh-so-soft.
---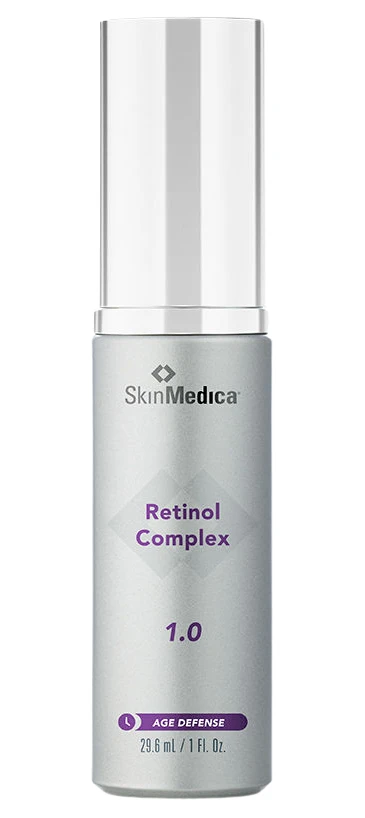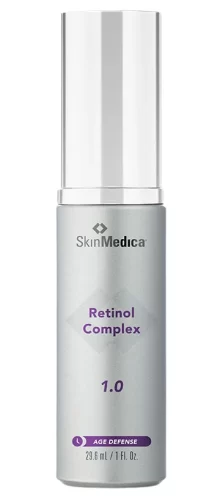 SkinMedica Retinol 1.0 Complex
Retinol is the answer for wrinkles, dark spots, and dull tone and texture. Welp, this serum has 1% retinol in addition to other potent anti-agers, such as niacinamide, squalane, peptides, and ceramides. Besides, a mingle of plant extracts and vitamin E reinforces skin with antioxidants, so you wake up to strengthened defense against free radicals. Retinol 1.0 Complex serum does quite a job at renewing skin and improving resilience, hence is touted as one of the best SkinMedica products for night use.
---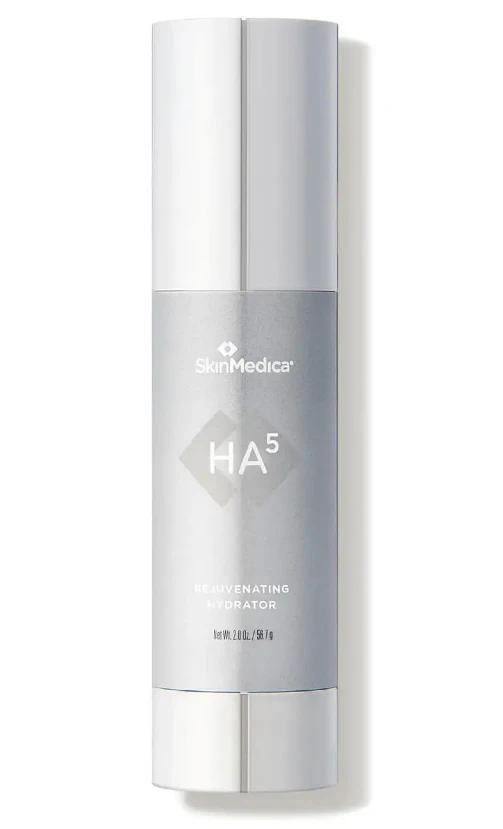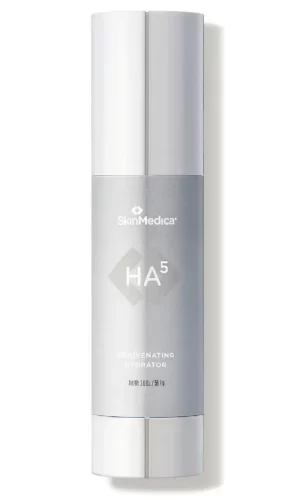 SkinMedica HA5 Rejuvenating Hydrator
If your skin feels dehydrated and tight, try HA5 Rejuvenating Hydrator, one of SkinMedica's bestsellers. Responsible for the hydrating benefits is the mix of five types of hyaluronic acid, that act both on top of the skin and in the deeper layers for instant and long-term hydration, plumping wrinkles and leaving the glow. There's more: VITISENSCE, a SkinMedica technology that blends antioxidants found in grape flower cells with peptides and polysaccharides, supporting skin to replenish its own hyaluronic acid. Say hello to bouncy skin. 
---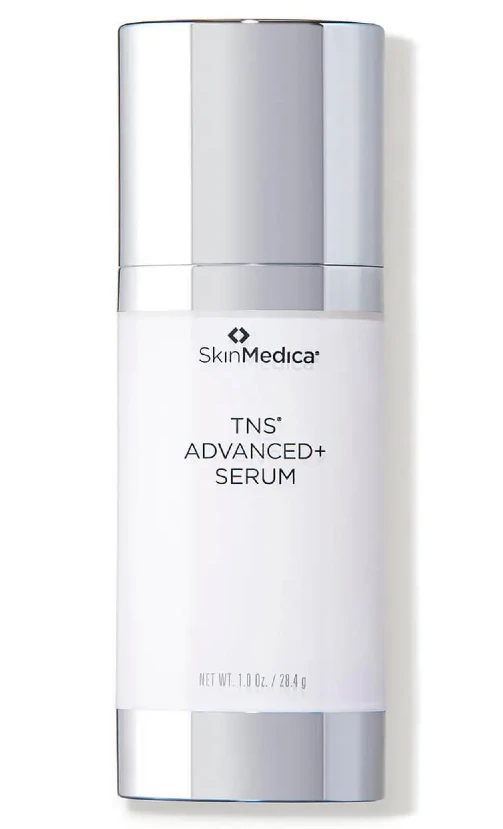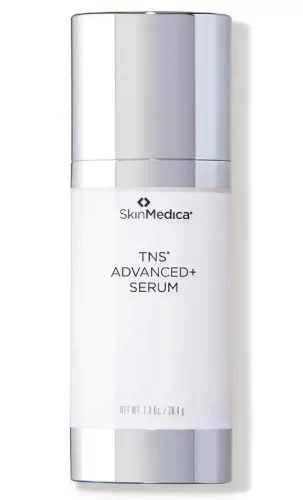 SkinMedica TNS Advanced+ Serum
This is the best SkinMedica product for anti-aging, clinically proven to improve wrinkles, skin tone, and texture after 12 weeks. Now it gets a bit tech-y as this product releases two lightweight serums. One is boosted with TNS®-MR that acts on multiple levels to diminish aging signs and a peptide complex, while the other serum blends marine extracts and peptides to support collagen and elastin.
---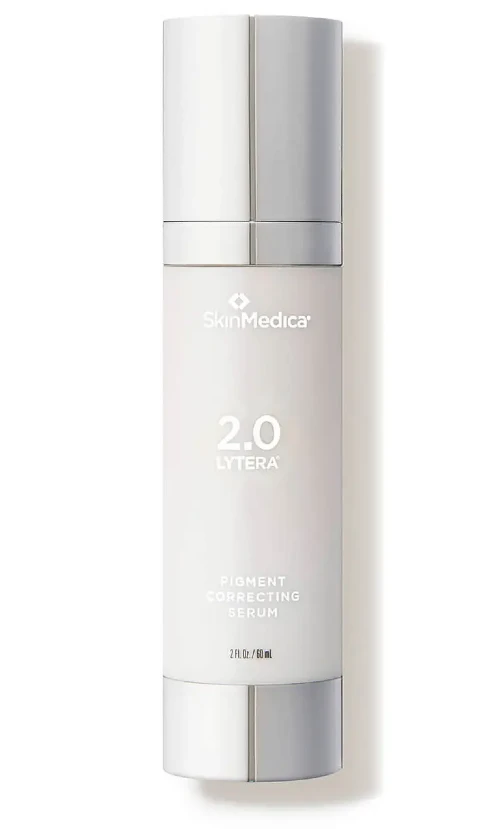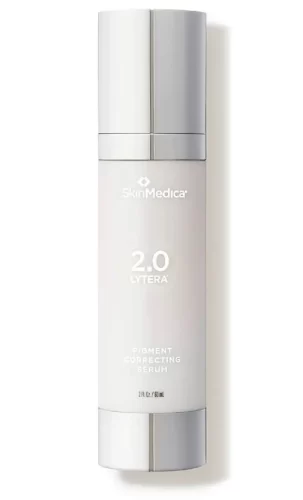 SkinMedica 2.0 Lytera Pigment Correcting Serum
This serum is your go-to for dark patches, aka hyperpigmentation. Besides preventing dark spots, SkinMedica 2.0 reduces the look of stubborn discolorations while supporting results of depigmenting treatments, such as chemical peels, laser therapy, and dermabrasion. The star ingredients in this formula are tranexamic acid, great at brightening dark spots, resorcinol that balances melanin, and phytic acid, also good for evening skin tone.
---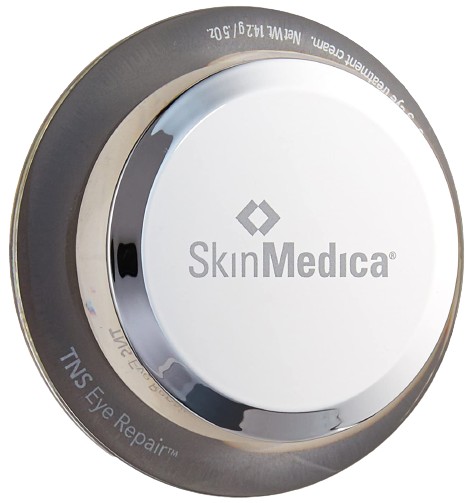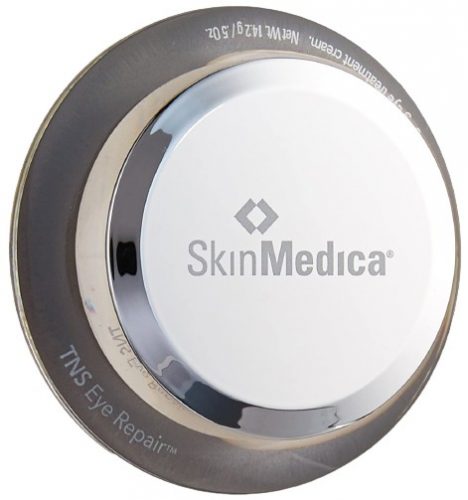 SkinMedica TNS Eye Repair
So lauded and hailed by skincare devotees, this repairing cream is the best SkinMedica product for the eye area. It claims to reduce crow's feet and brighten dark circles, and its success attests it. It boasts TNS® to make wrinkles less visible, and it's also infused with peptides, shea butter, in addition to vitamins A, C, and E to support collagen and offset oxidative stress. It's about to become your BFF as it also contains boron nitride, which diffuses light, making dark circles and dark spots less visible.
---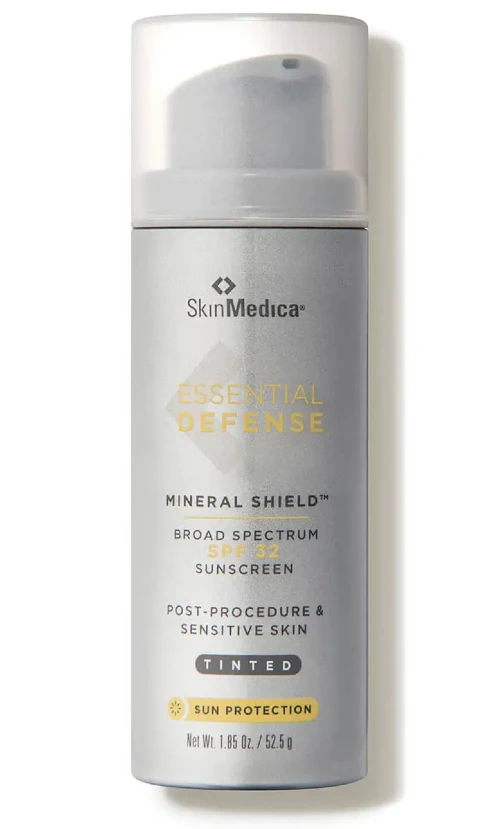 SkinMedica Essential Defense Mineral Shield Sunscreen
How to end your AM skincare routine if not with SkinMedica tinted sunscreen that gives mineral SPF 32, PA++++ (highest level of UVA protection), and a touch of color? The lightweight formula is super gentle to the skin, fragrance-free, oil-free, hypoallergenic, and never clogs pores. Besides shielding the skin against UVA and UVB with 11% zinc and titanium dioxide, SkinMedica Essential Defense Mineral is filled with caffeine, green tea, and vitamin E for more antioxidant protection. So free radicals won't wreak havoc on your skin.