When it comes to my beauty products, I'm kind of greedy. I want instant gratification, and long-term benefits, I also want defense and correction, and I want them to come from tried-and-true actives only. And because I live in a polluted city, formulas that fortify my skin's defense against free radicals are constantly on my radar. All things considered, Clinical Skin Vitamin C Pro-Collagen Serum seemed like a perfect match for my skin, and when I was offered to test it, I took the chance with hopeful glee. I genuinely had high hopes for this serum; unsurprisingly, it exceeded all of them.
For a bit of background, I have oily skin prone to congestion and pimples, so anything heavy or pore-clogging is a no-no for me. My skin tone is uneven as I still have lingering post-breakout marks from my past struggles with acne, so I'd jump at anything that promises to fade them. As my skin is prone to occasional flare-ups, ingredients that can reduce inflammation and redness are also a must-have for me. And to my luck, Clinical Skin Vitamin C Pro-Collagen Serum loads all the good stuff to keep all my skin woes at bay.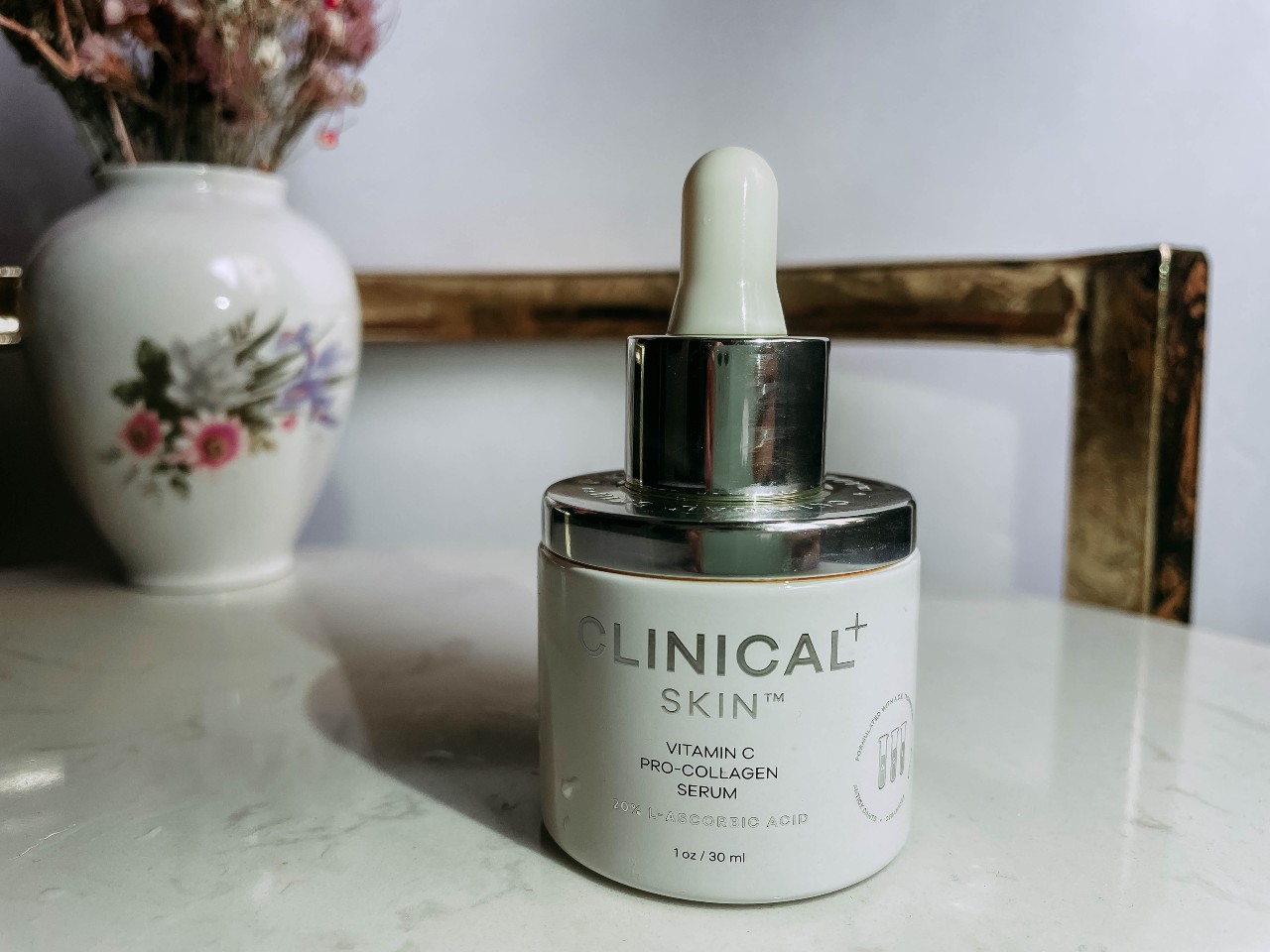 About the formula
As the name suggests, the serum is built around vitamin C and contains a considerable amount of it. Precisely, it loads 20% L-ascorbic acid, the active form of vitamin C and the most potent one. Also, 20% is the maximum concentration of vitamin C allowed in OTCs, so imagine how potent this serum is—it literally transformed my skin.
Vitamin C is my all-time favorite active in skincare, and a glance at my vanity countertop can prove it: from eye cream to serum to day moisturizer and even sunscreen, all are loaded with this tried-and-true compound. And the reasons are manifold. It's a great antioxidant that fights the negative effects of sun damage and pollution while building collagen in the skin. It's also a game-changer for brightening due to its ability to inhibit the pigment responsible for dark spots. Moreover, vitamin C eases swelling, accelerates healing, and helps hydrate the skin by increasing moisture retention.
Chocked full of antioxidants
Clinical Skin's formula is super concentrated in this antioxidant powerhouse, which is one of the main reasons it delivers so well. It also packs a bunch of other antioxidants like caffeine and vitamin E—which actually enhance the photoprotective effects of vitamin C. This protection is furthered by the serum's infused antioxidant-rich glutathione, a tripeptide produced by the body to neutralize free radicals.
Soothing ingredients
Then there are four types of ceramides, compounds naturally found in the skin. As a matter of fact, ceramides make up about 50% of the epidermal barrier. When applied to the skin, they create a seal that hinders moisture loss while taming redness and boosting the barrier function.
Furthermore, the formula is laced with zinc PCA, which, for me, as an occasional pimple sufferer, is godsent. Zinc PCA is one of the best ingredients for acne because it has anti-inflammatory, antibacterial, and sebum-regulating activities and encourages pimple healing. Plus, it soothes and prevents collagen degradation.
Optimal pH
For a vitamin C serum to deliver and be stable, it should be formulated at an acidic pH—vitamin C absorption power is mainly contingent on its pH level. When I asked Clinical Skin customer support, they said the pH level of their vitamin C serum was 3.0. It means it has great absorption power, therefore, better benefits from vitamin C.
However, as far as I'm concerned, people with sensitive skin are usually advised to use vitamin C formulas with a pH of 5 to 6 to avoid reactions. My skin is not easily reactive, so I checked what people with sensitive skin believe about this serum on the Clinical Skin official store. They claimed the serum was gentle for them and did not trigger irritation, and one actually called it a "game changer for sensitive skin." This is mostly thanks to the addition of ceramides and cholesterol.
What does it do?
Briefly, Clinical Skin Vitamin C Pro-Collagen Serum works to minimize cell damage and help slow down the skin aging process. True to its name, the serum is super effective at increasing collagen production thanks to vitamin C. It's a class of its own when it comes to consolidating the skin's defense against external damage, brightening dark spots, and softening fine lines and wrinkles. And it does all of that without irritating, drying, or breaking out the skin. On the opposite, it leaves the complexion moist and comforted. Basically, everything about your skin will be better if you slather on this serum every morning—I and all reviewers attest to it.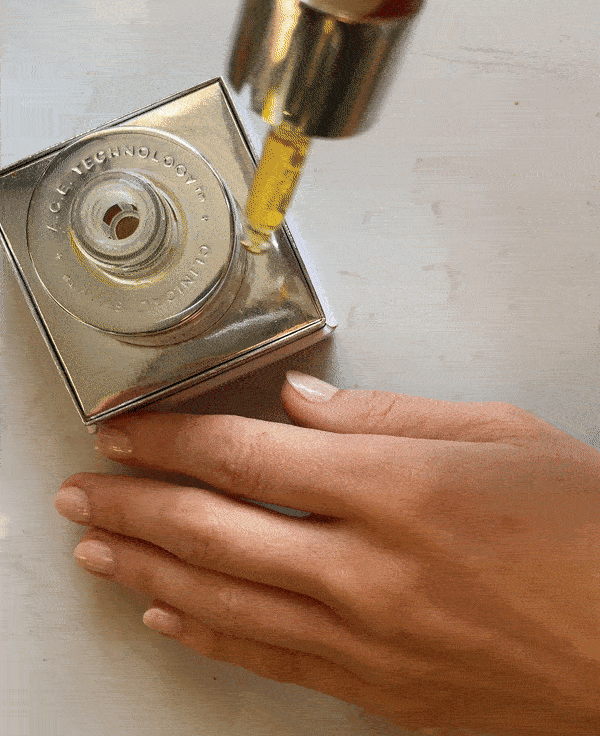 Can anyone use Clinical Skin Vitamin C Pro-Collagen Serum?
Yes, anyone can use Clinical Skin Vitamin C Pro-Collagen Serum, regardless of skin type. As I mentioned above, even if the serum is formulated at an acidic pH, the fact that it packs a plethora of soothing and barrier-strengthening actives makes it a solid option for sensitive skin too. It's also suitable for complexions prone to acne, blemishes, and redness, and it could be a great help for dry skin as well.
My experience with Vitamin C Pro-Collagen Serum
I have been using the serum in my morning routine for the last two months, applying four to five drops across my face—a little goes a long way.
Testing insights: "I was amazed by the consistency, which felt like an oil yet not heavy or tacky. The texture is lightweight and silky, absorbs rapidly, and leaves no sticky residues on the skin. I felt a slight tingling sensation across my oily skin that went away within the first minute, and I had no issues with dryness or irritation. Also, I have not experienced any bad reactions when using the Clinical Skin Pro-Collagen Serum, whether alone or in combination with a potent vitamin C moisturizer."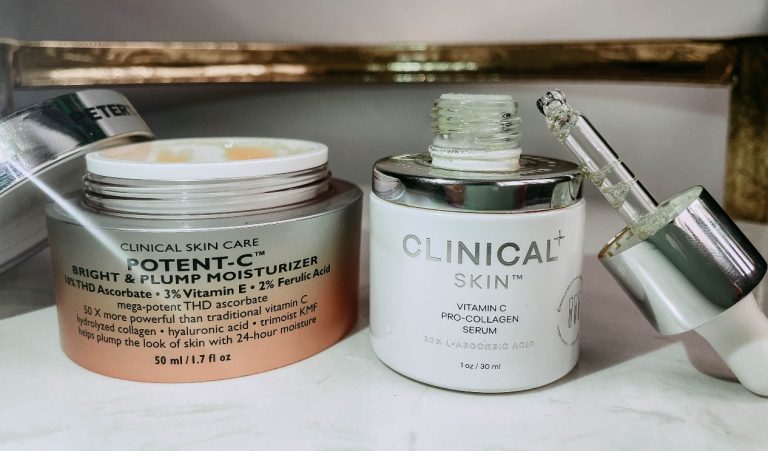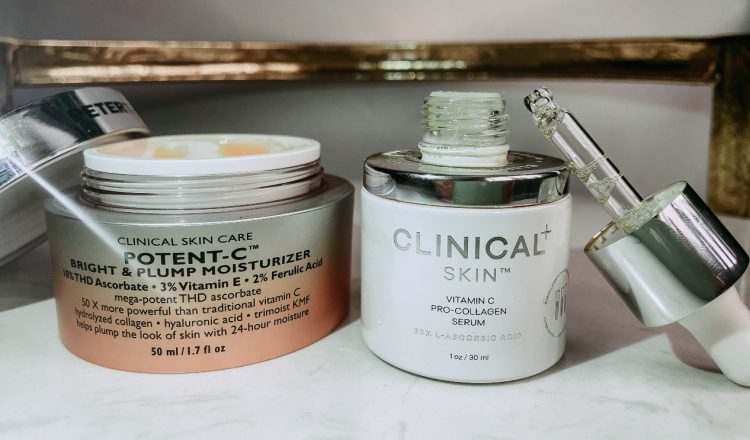 Overall, I'm happy with the results. I love the instant nurturing and moisturizing feeling and how it leaves the skin soft, without dryness, tightness, or irritation. My skin appears more luminous, and some of the dark spots have started to fade; I have faith that with long-term use, I'll catch a continued lightening of dark patches and less congested skin.
From me, Clinical Skin Vitamin C Pro-Collagen Serum gets extra credit for the packaging, which not only looks exclusive, but it helps prevent the active-but-fragile vitamin C from degradation.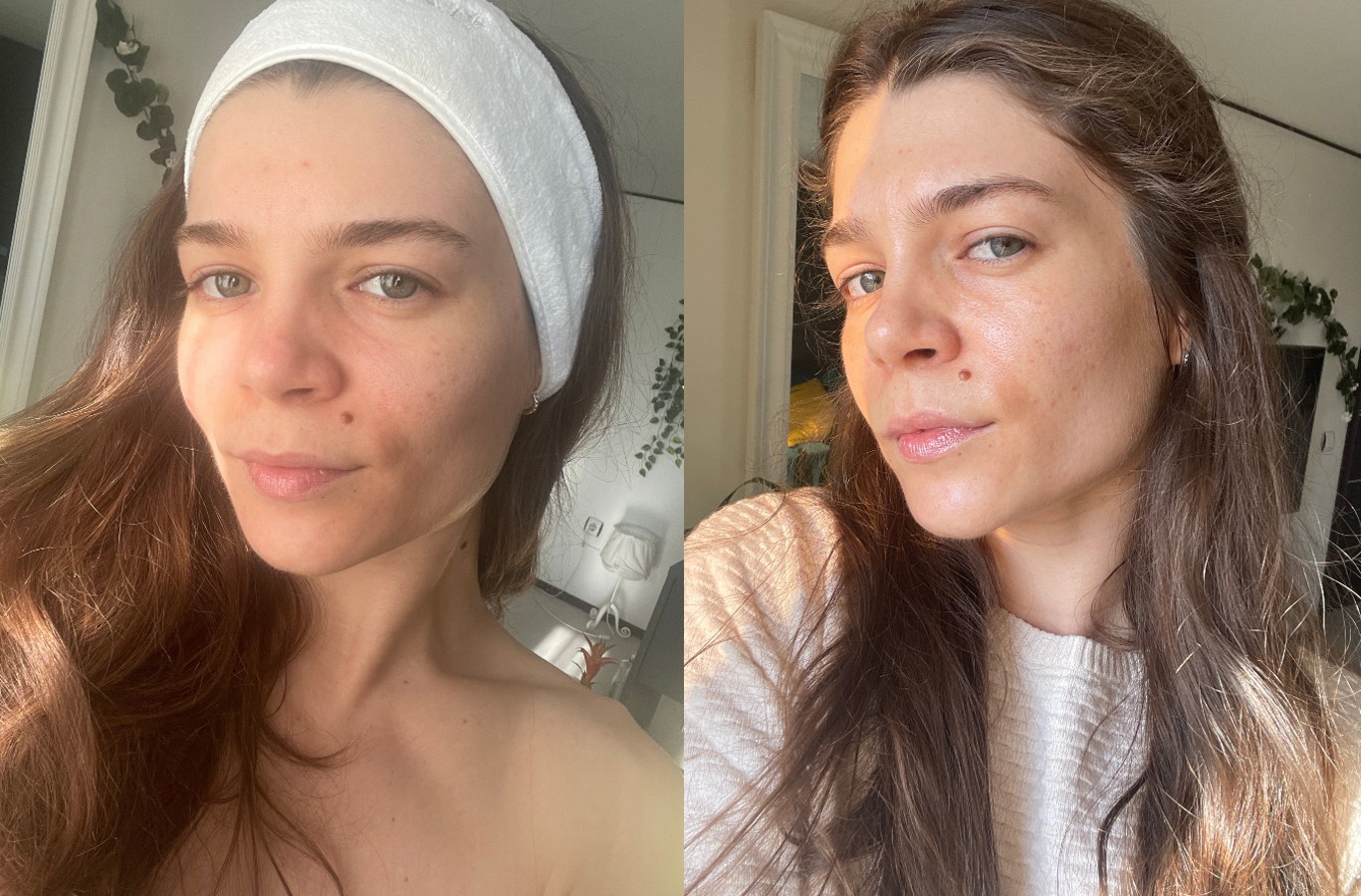 The verdict
A bit of an overachiever, Clinical Skin Vitamin C Serum is both protective and corrective as it boasts a juicy cocktail of science-backed ingredients. At $120 for 30ml, this serum is definitely on the pricier side. But if you want to invest a little more in products that actually change and improve your skin, you'll want to add this to your arsenal. I mean, the serum is definitely a bung for your buck. Don't take my word for it; look at the reviews on Clinical Skin's official website and Amazon and convince yourself. At the end of the day, when a product gets mainly 5-star reviews, you know it lives up to the hype.