Ectoin is a naturally occurring molecule in several species of bacteria.
It has the role of binding and carrying water molecules in skin cells.
The ectoin skin benefits include moisturizing, protecting, soothing, reducing cellular damage, preventing skin aging, consolidating protective barrier, and relieving irritations.
It's gentle and can be used by all skin types.
As the skincare loyal that you are, you definitely need to meet this powerful hydrator and skin-protector called ectoin. Unlike other actives, ectoin is still somewhat new on the popularity scene, yet researchers tout it as one of the most promising ingredients that have ever stepped into the skincare world. So let me get this straightforward: whether your skin lacks moisture, your protective barrier is broken, or you're facing early aging signs, the skin benefits of ectoin bring you closer to a plump, bouncy, and more resilient complexion — no room for doubts.
But what exactly is ectoin in skincare, how does it work, and how to use it for maximum results? Buckle up because these are all questions we'll answer in this post.
What is ectoin?
Ectoin is a water-binding molecule of low molecular weight naturally produced by several species of bacteria. These microorganisms use ectoin as self-defense mechanisms to protect themself from under extreme stress conditions such as intensive sun irradiation, high temperatures, and dryness.[1] Hence, ectoin is often referred to as a stress-protection molecule. P.S.: Ectoin can also be lab-made.
Now, chemically speaking, ectoin is an osmolyte, meaning it helps maintain water balance in skin cells, keeping the skin's surface hydrated and supple. As for skincare, ectoin has skin-protective, moisturizing, soothing, anti-wrinkling, and caring properties.[1][2] Below we're taking a closer look at the skin benefits of ectoin.
Moisturizes
Since ectoin is a water-carrier molecule that acts as an emollient, its moisturizing and softening power are its most noticeable perks. Briefly, ectoin works by attracting water molecules into the skin, carrying and releasing them where the skin needs them most, such as parts affected by UV damage and dryness. In this way, ectoin prevents dehydration at a cellular level while holding into that plump and hydrated skin we are all striving for.
So if you have dry skin, slathering an ectoin cream is one of the best things you could do.
For reference, during one study, 0.5 and 1% ectoin increased skin hydration by up to 200% after eight days, maintaining this moisture level for another seven days. In other words, ectoin has serious long-term moisturizing effects.[2]
Consolidates the skin structure
Due to its superior water-binding activity, ectoin is also great in preventing water loss and fortifying the protective skin barrier, thereby supporting the body's natural defenses to work optimally.[1][2] This means ectoin aids in keeping skin structure integer, protecting proteins like collagen and elastin, as well as shielding skin cells against daily aggressors such as pollution and UV.
Softens wrinkles
Another skin-care benefit of ectoin that has been under researchers' radar is its ability to soften wrinkles and prevent photoaging. More precisely, ectoin can offset the damage caused by UV exposure and counter protein degradation, which consequently delays the skin aging process.[3] For instance, in one study, 2% ectoin cream increased skin elasticity by 7.5% and decreased roughness by 52%.
Relives itchiness and redness
Due to its moisturizing and anti-inflammatory properties, ectoin cream also plays a role in calming irritations and inflammations. More than that, since ectoin stabilizes the skin barrier, it may be used in skincare formulations to relieve itchiness and redness, proposing it as a potential treatment for dermatitis.[4]
Evens skin tone
According to a 2020 study, ectoin may also lighten skin discolorations by inhibiting melanin synthesis through downregulating tyrosinase activity.[5] Tyrosinase is the enzyme responsible for producing melanin, the pigment that darkens skin color. Hence, ectoin aims to even skin tone and fade hyperpigmentation and dark spots by reducing the activity of this particular enzyme. However, the skin whitening effects of ectoin aren't sufficiently studied and need more evidence to prove its effectiveness.
Who should use ectoin?
Thanks to its cell-protecting and moisturizing nature, ectoin is an ingredient that everyone can use, gentle and suitable for all skin types. On top of that, ectoin addresses a wide array of skincare concerns, including dry, dehydrated skin, compromised skin, photoaging, wrinkles, irritations, uneven skin tone, and redness.
How to use ectoin?
Ectoin is found in all sorts of skincare products, with most applications in protective and hydrating creams, but also in serums and sunscreens, where it's used in concentrations of 0.5, 1%, and 2%. Now, how to use ectoin in your skincare routine mostly depends on the product at hand, but ectoin creams are usually gentle enough to be used twice daily.
Here are the best products infused with ectoin you can use every day to hydrate, plump, protect and soften your skin:
Kate Somerville DeliKate Recovery Cream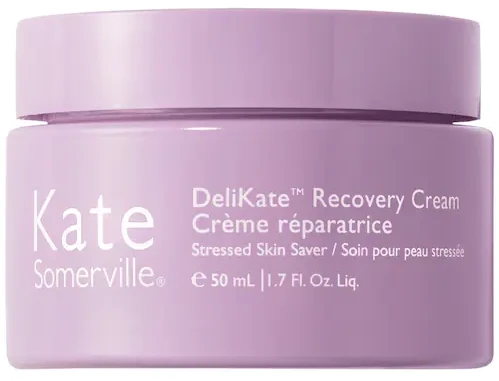 This is one of the best ectoin-containing creams that target dry, stressed, and sensitive skin. It hydrates, recovers, and replenishes with ectoin, peptides, and ceramides, working to reveal the best version of your skin.
---
Murad City Skin Overnight Detox Moisturiser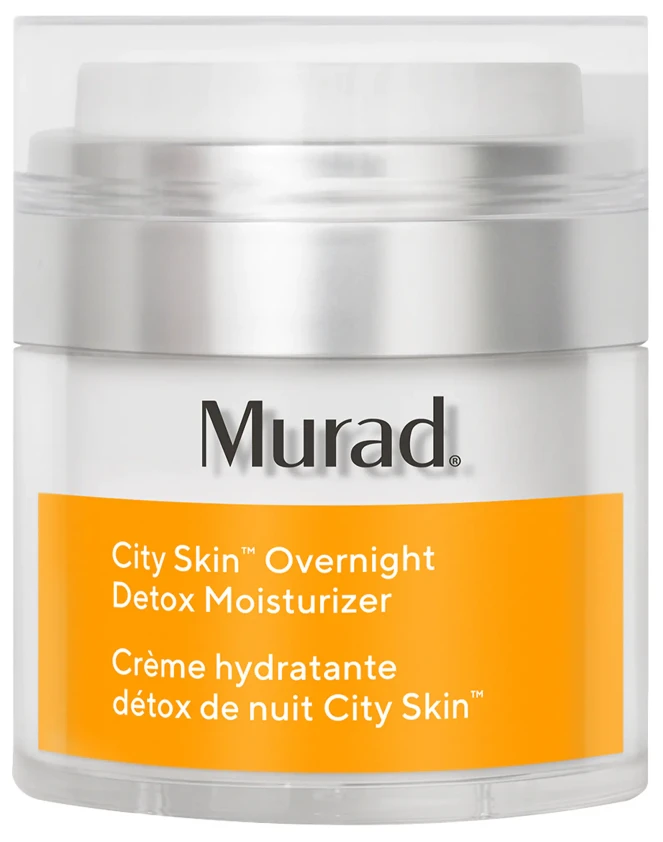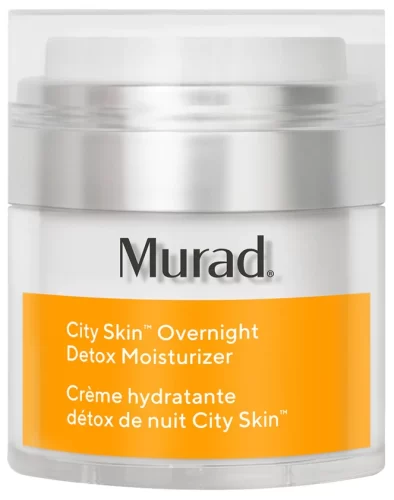 Or you can use this moisturizer enriched with ectoin, vitamin C and plant stem cells to detox your skin and protect it from environmental stressors. It's also powered by a blend of botanical extracts to calm and soften the skin, minimizing the chances of irritations.
---
E45 Dermatitis Cream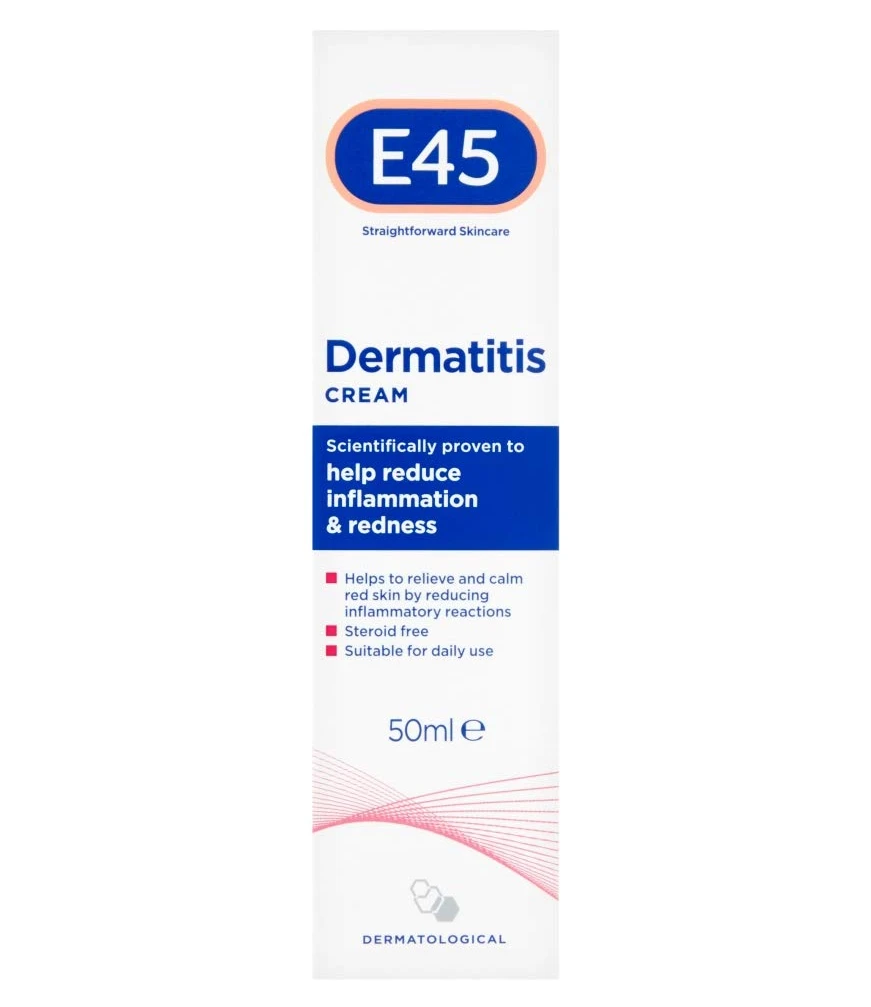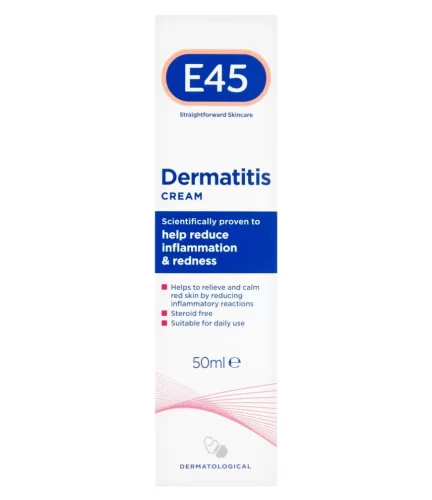 E45 Dermatitis Cream is formulated with no less than 7% ectoin to target inflammations, redness and dryness. If you're experiencing any of these, you should give this ectoin cream a try for transformative results.
---
PCA Skin Daily Defense Broad Spectrum SPF 50+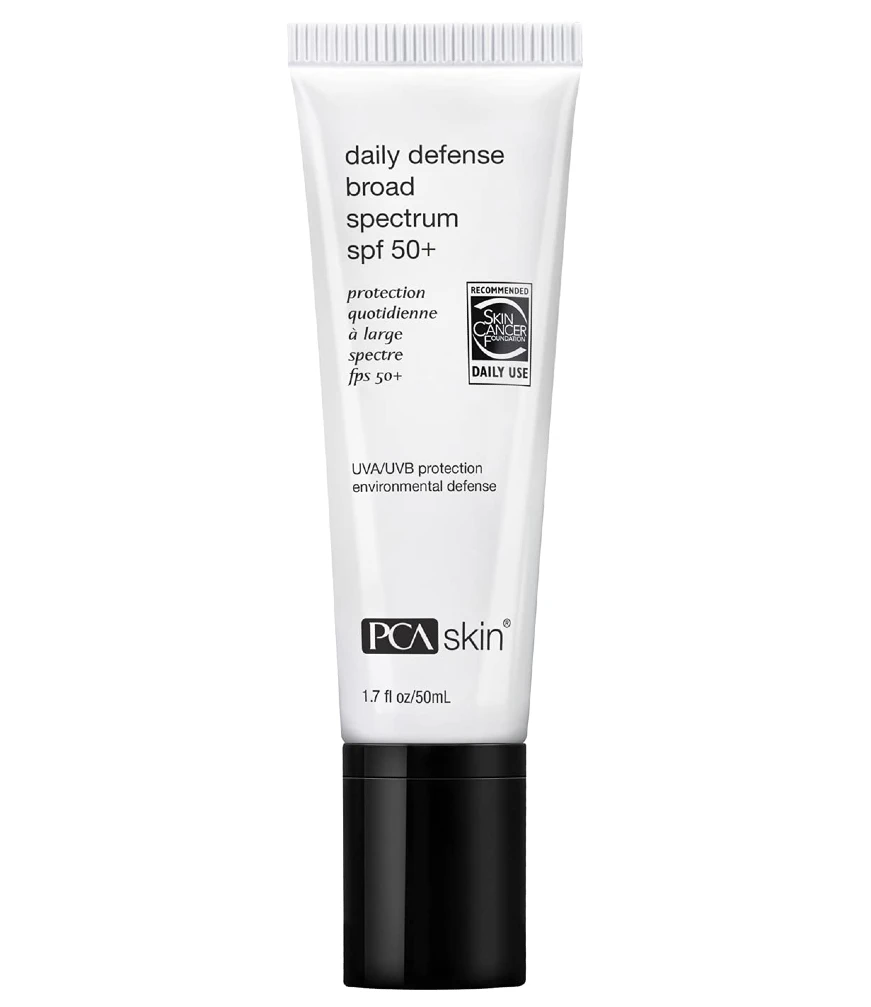 Everyone needs sunscreen, period. This one right here offers UV protection with SPF 50, while it adds an extra layer of defense and moisture with ectoin. Definetly a game-changer.
---
Biossance Squalane + Copper Peptide Serum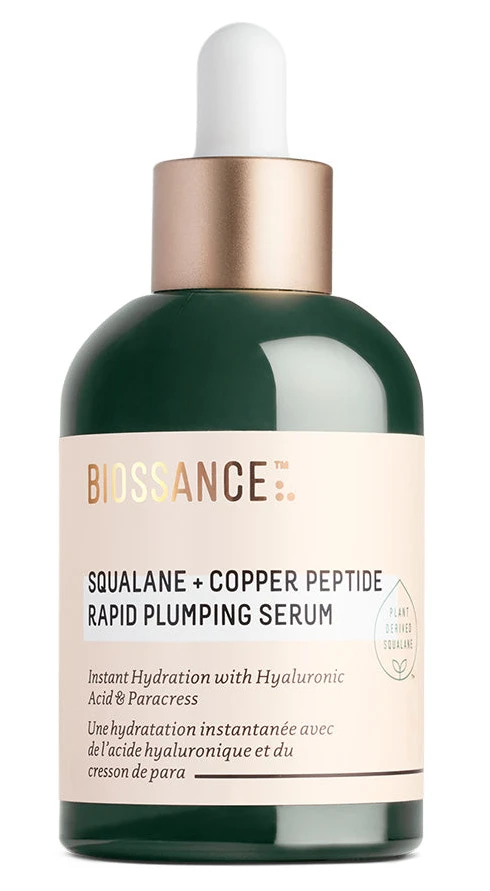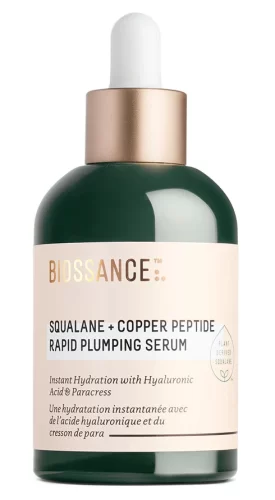 As for a serum infused with ectoin reach for this one. It aids in plumping fine lines and wrinkles as well as give skin a dose of hydration with squalane, copper peptide, ectoin and hyaluronic acid.