You may think you know all the big-name acids out there: glycolic, lactic, and salicylic. But hear me out: an underrated hero has been gaining momentum in the skincare community lately due to its delicate approach to exfoliating the skin and achieving the same results without harshness. Known as phytic acid, this exfoliant is a naturally derived alpha-hydroxy acid similar to the famous glycolic and lactic acids but much more gentle. More than that, it's a storehouse of antioxidants that plays a multifaceted role in beauty products. Ahead, we take a closer look at what makes this lesser-known ingredient a worthy contender in your routine and find the best phytic acid products to try.
What is phytic acid?
Phytic acid is a natural compound within the alpha-hydroxy acid family that's typically derived from nuts and plant seeds.[1] Though it's a mild exfoliant at the core, its functions extend beyond than just removing dead cells. Rather, phytic acid serves to offer antioxidant protection and counteract metal ions found in both the formula and the skin.
What does it do in skincare products?
Acts as an antioxidant
Phytic acid is a plant-sourced compound full of antioxidants. It's the real heavy hitter when it comes to battling the biggest culprit behind photoaging and inflammation, free radicals.
As an antioxidant, phytic acid can also prevent and improve all major signs of sun-damaged skin, such as dark spots, hyperpigmentation, and redness. It was found especially effective when combined with 10% vitamin C.[2] This is music to the ears of anyone looking for a multi-duty ingredient to combat premature aging and dull-looking skin.
Exfoliates
As an AHA, phytic acid has mild exfoliating effects. Although not as intense as glycolic acid, it is still effective in eliminating the buildup of dead cells and improving skin texture and tone. Yes, phytic acid can give you a more radiant and smooth appearance. However, for deeper exfoliation, it's best to stick to products that pack more potent chemical exfoliants.
Neutralizes metal ions
Unlike other acids, phytic acid is a chelating agent, which means it has the ability to bind to certain heavy metals and absorb them.[1] This is important because metal ions can react with other ingredients in a formula and wreak havoc on the skin cells and DNA. Substances with an affinity for metal ions, like phytic acid, are beneficial because they help neutralize these ions before they affect the skin. Moreover, thanks to its chelating properties, it's thought that phytic acid can prevent the formation of calcium deposits on the skin's surface that can potentially clog pores and trigger breakouts.
Treats acne
If you can't manage to clear your acne-prone skin, phytic acid can be the pimple-fighting ingredient your routine is missing. During a 2019 study, it was found to reduce the number of active breakouts by 69.7% in just three months. It also proved to be effective in clearing post-acne blemishes. The cherry on top? The results of phytic acid peel were similar to those of a peel containing 20% salicylic acid combined with 10% mandelic acid but with considerably fewer side effects.[3]
Phytic vs. glycolic and lactic acid
If we're talking strictly about exfoliation, of the three, phytic acid is the mildest option, glycolic acid is the strongest, and lactic acid is somewhere in the middle. Phytic acid has a larger molecule than other AHAs, which makes it less likely to trigger adverse reactions. However, that also means it's not as effective at exfoliating and removing dead cells as other chemical acids. On the flip side, phytic acid is a much stronger antioxidant that provides additional benefits, so it takes the upper hand for those looking to add multi-tasking ingredients to their routine.
Does it cause side effects?
Phytic acid is a mild natural compound that is well tolerated when applied to the skin. In fact, studies have shown that it causes fewer side effects than glycolic or salicylic acids. However, even if it's a thousand-to-one chance, phytic acid may still cause reactions in some people, such as redness and irritation. If you have extremely sensitive skin, patch test the product before using it on your entire face to ensure it won't give any side effects.
Who should use phytic acid?
Everyone needs antioxidants, so phytic acid is a universal ingredient that can be beneficial for all types of skin. It's particularly great for those with sensitive or rosacea-prone skin who need gentle exfoliation, and for those with oily complexions who need a little help clearing out their pimples.
How to use phytic acid
Phytic acid is pretty much found in every type of product, from cleansers to serums to facial peels, in concentrations of up to 4%. As with any acid, it's best to start with a lower concentration (0.5-1% will do) and gradually increase it as your skin becomes more accustomed to it.
If you're using a phytic acid peel or exfoliant, follow the instructions carefully and do not overdo it. These products should typically only be used once or twice a week to avoid over-exfoliation and irritation.
Below are some of the best products with phytic acid to try out.
---
The best products with phytic acid
---
1
Dr. Dennis Gross Clinical Grade Resurfacing Liquid Peel
Whether you're dealing with clogged pores, dark spots, or wrinkles, this peel gets the job done with a powerful blend of exfoliating acids. It also comes with a neutralizing solution chocked full of soothing ingredients that you can apply after the peel to calm redness.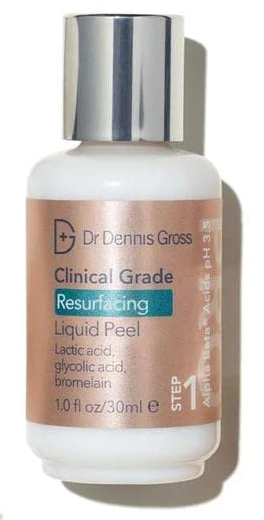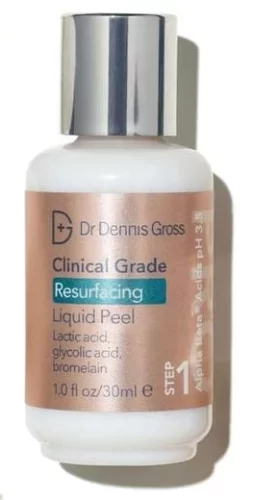 ---
2
Peter Thomas Roth Amino Acid Exfoliating Peel Pads
If you're after perfect skin, these pads are worth every penny. They're soaked in a 20% exfoliating complex of phytic acid, salicylic acid, and sodium lactate, so expect some transformative changes in your skin's brightness and texture. They also contain chamomile and green tea to soothe irritation and vitamin C for extra antioxidant protection.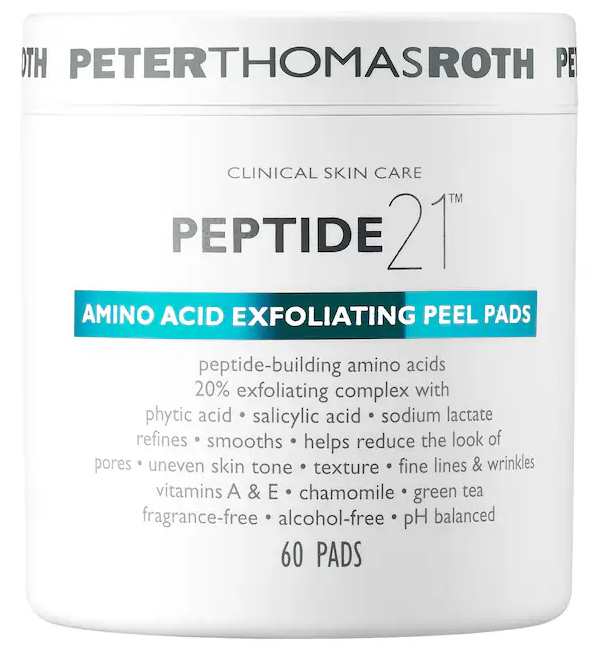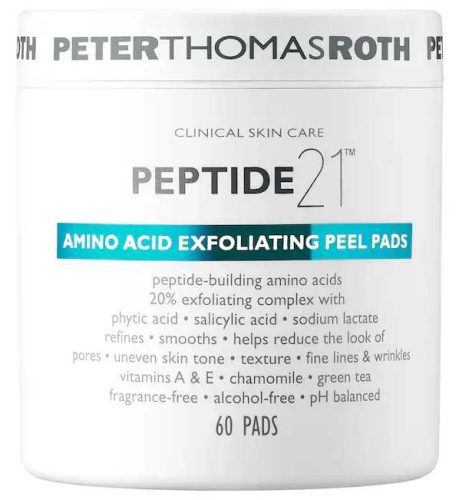 ---
3
Kiehl's Nightly Refining Micro-Peel Concentrate
This overnight peel blends phytic acid with another naturally-sourced exfoliant, quinoa husk extract, to provide gentle exfoliation while you sleep. "I had sunspots and dull skin that is now clear and glowing. I love this product," says one reviewer about Kiehl's Micro-Peel Concentrate.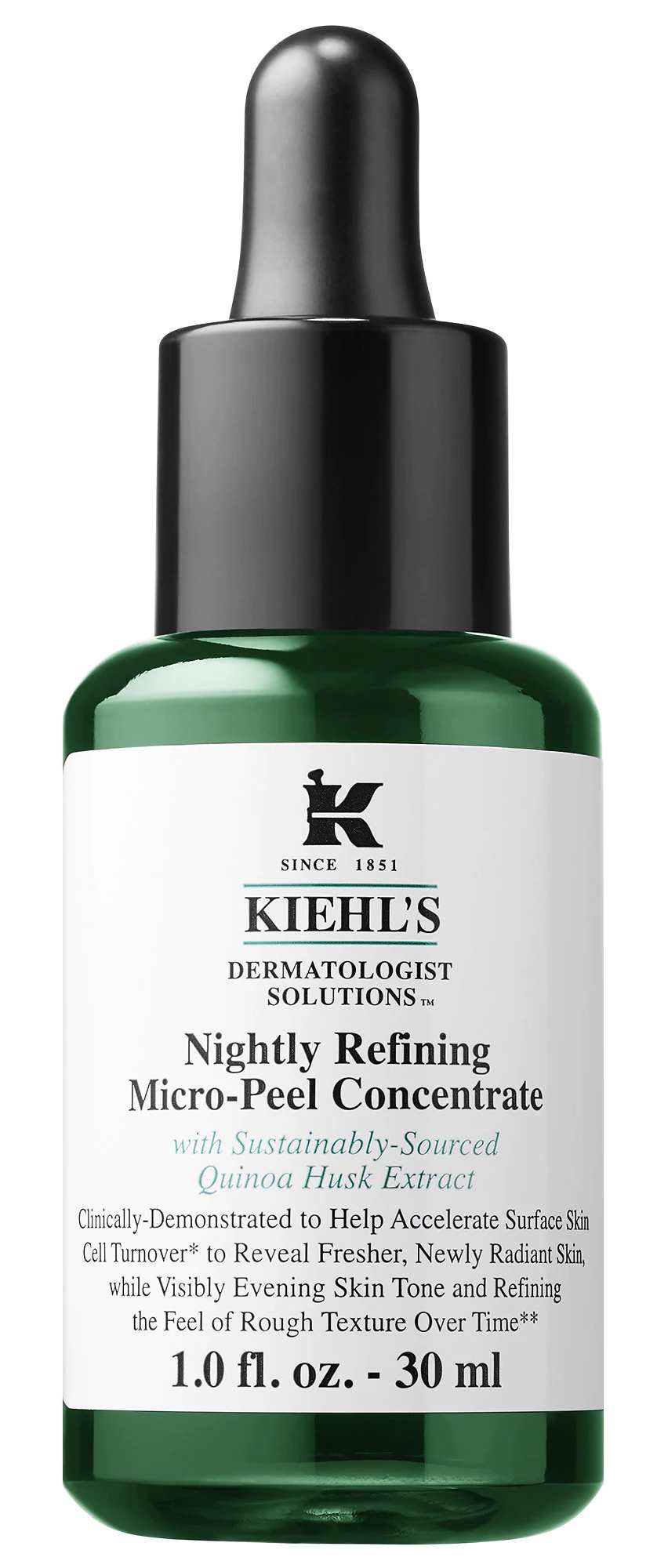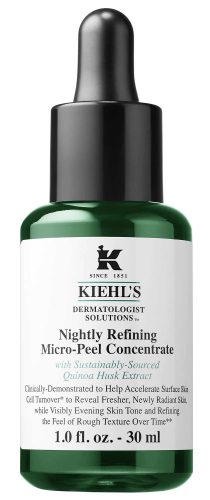 ---
4
The Inkey List Phytic Acid Serum
This serum should be on your radar if you have oily skin prone to blackheads. It improves the appearance of pores and regulates excess oil with 2% phytic acid and a complex of microalgae, while lactic acid provides a smooth and radiant complexion.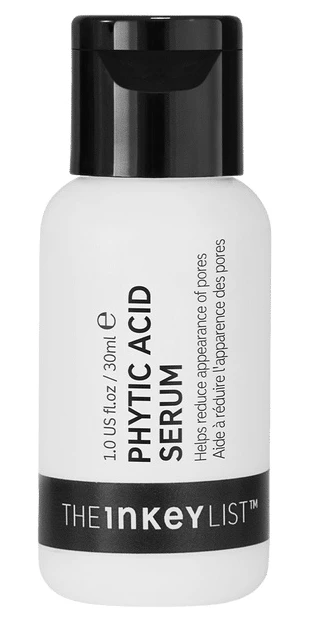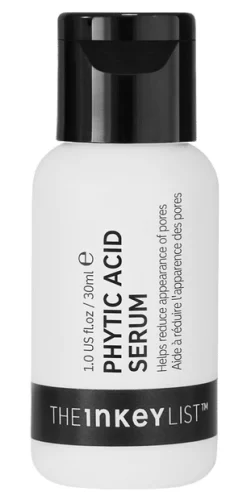 ---
5
SkinCeuticals Glycolic Renewal Cleanser
Or, you can keep your skin clear and glowy with this cleanser made with 8% glycolic acid and 1% phytic acid. It's as good as lifting impurities and eliminating the buildup of dead cells as it is at purifying the pores and enhancing radiance. It also provides the perfect amount of hydration for a moist complexion thanks to aloe vera and glycerin.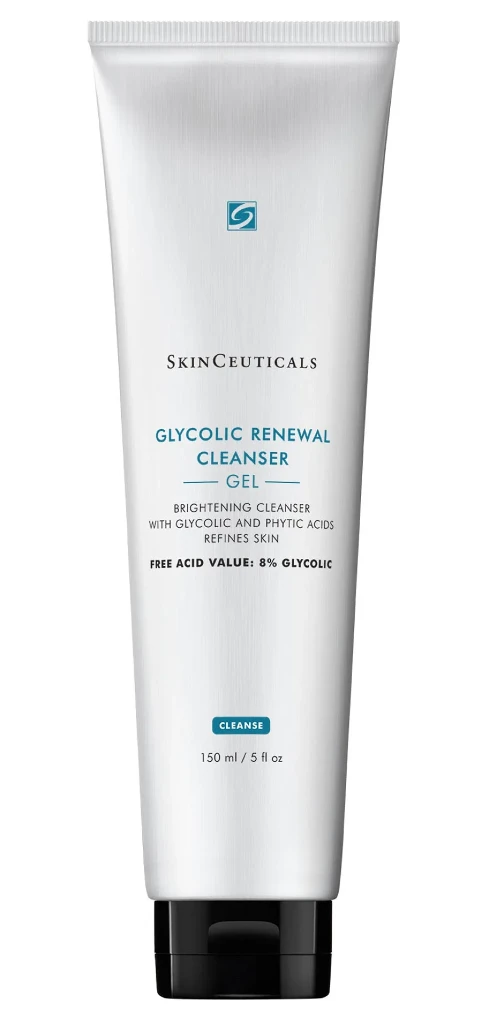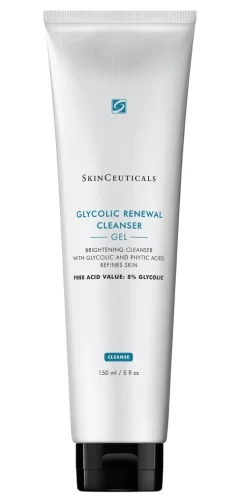 ---
Final words
It's easy to see why phytic acid is taking the edge over other acids—it's versatile and provides a wider range of benefits that improve overall skin health. Plus, it's gentle enough even for problematic complexions. We tout it as a promising player in skincare products that should definitely be considered an alternative to harsh exfoliants.
---
Footnotes
Women's Concepts uses reliable sources, including dermatologists' insights, clinical trials, and scientific journals, to find accurate information and support all the facts shared in our articles. All statements and claims have clear and legit references. Read our editorial policy to learn more about our sources of information, our process of researching and fact-checking the content, and how our team strives to keep all articles updated, completed, and trustworthy.