You don't have to be a skincare guru to know that the top layer of your skin (epidermis) acts as a protective barrier and has a crucial role in maintaining proper hydration and keeping external threats out. And while most of us are familiar with the main lipids that form this barrier—ceramides, fatty acids, and cholesterol—only a few have met phytosphingosine in skincare.
Like its lipid counterparts, phytosphingosine is a fundamental component of the skin found in the epidermis, boasting both protective and water-retaining properties. You can think of it as the backbone of the skin's epidermal barrier. More than that, this heavy hitter turns out to be a promising anti-ager and has some abilities to clear acne as well. It's found in a plethora of beauty products and anyone can use it to boost skin protection and moisture—and it's as good as it sounds. Keep reading to learn about phytosphingosine and how to use it in your skincare routine. 
What is phytosphingosine?
Phytosphingosine is a type of lipid, specifically a sphingolipid, naturally found in the epidermis (the outer layer of the skin). Alongside other lipids, including ceramides, cholesterol, and fatty acids, phytosphingosine forms what is known as the epidermal barrier. This protective barrier is situated at the very top of the epidermis and it's the first line of defense your body has against environmental aggressors. It not only keeps bacteria, pollutants, allergens, and irritants from entering your system but also controls the amount of water that escapes through your skin. That said, a healthy epidermal barrier is imperative for healthy and moist skin.
But what happens when the barrier is weakened, for instance, by factors such as chemicals or sun damage? Your skin loses its moisture, becomes sensitive, and is prone to redness and irritation. That's where skincare products with phytosphingosine come in. They help replenish the lipid barrier, keeping your complexion hydrated and better equipped to fend off environmental damage. So if your skin has been compromised by sun damage, over-exfoliation, too much retinol, pollution, or anything in between, reach out for a cream with phytosphingosine—it will provide instant relief and a heavy dose of nourishment.
Phytosphingosine vs. ceramide
To put it simply, phytosphingosine is a precursor to ceramides, which are also a type of lipid and one of the main components of the skin's barrier. More specifically, ceramides are formed when phytosphingosine is combined with fatty acids and other lipids.[1] While ceramides are essential to the barrier's overall structure and function, phytosphingosine plays a supportive role by maintaining their production.
Phytosphingosine's role in skincare
Restore the epidermal barrier: If you're dealing with dry or sensitive skin, you know how important it is to keep your epidermal barrier in tip-top shape. As a building block of ceramides, phytosphingosine is a key player in the skin's natural defense system, which means it helps to keep hydration in and irritants out. That's why adding phytosphingosine-rich products to your routine is a fast way to restore and strengthen your skin's barrier.
Improve skin's natural moisturizing factor: NMF is a complex of molecules the skin naturally uses to stay hydrated by attracting and retaining water from the air. Phytosphingosine has been shown to be involved in the regulation of filaggrin—the protein involved in the production of NMF.[2]
Reduce acne: Phytosphingosine is godsent for acne-prone skin folks, and it's because it has both anti-inflammatory and antibacterial properties. This gives it the ability to tackle all the major causes of acne. Actually, a 2007 study found that using phytosphingosine alone reduced the number of pimples by a whopping 89%. The results were even better when phytosphingosine was combined with benzoyl peroxide. The only catch? The two ingredients can't be mixed together due to chemical reactions, so they have to be used in separate products.[3]
Soothe the skin: Phytosphingosine can ease swelling, relieve inflammation and redness, and reduce sensitivities, basically everything to calm the skin. 
Is it safe?
Given that phytosphingosine is naturally found in the skin, it possesses no harm when applied topically. While the data on its side effects is limited, what we have so far does not raise any red flags regarding its safety. However, when you add a new product to your skincare routine, it's better to perform a test patch before using it on the entire face.
What about phytosphingosine salicyloyl?
You'll often find products containing phytosphingosine salicyloyl. This ingredient is the best of both worlds, as it combines the hydrating and replenishing effects of phytosphingosine with the exfoliating and renewing properties of salicylic acid. Not to mention, both ingredients are the bee's knees when it comes to fighting acne.
As a matter of fact, one study hit the nail on the head, revealing that phytosphingosine salicyloyl is particularly effective for repairing photoaged skin. It was found to stimulate collagen production, which resulted in a substantial reduction of wrinkles and skin roughness.[4]
The combination of phytosphingosine and retinol is even better
Retinol and phytosphingosine are both known to activate specific hormone receptors that can regulate processes like reducing inflammation and supporting skin regeneration. When retinol binds to its receptor (RXR) and phytosphingosine binds to its (PPAR), the two receptors form an active complex that can trigger specific molecular processes.[5] For example, the combination of these two ingredients may help balance sebum production, which can be beneficial for people with acne-prone skin. It may also improve skin hydration, smoothness, and texture, and help reduce the appearance of fine lines and wrinkles.
Phytosphingosine products to try
---
1
The Inkey List Ceramide Night Treatment
This night treatment is an all-in-one (and affordable) solution for damaged, broken skin. A complex of 3% ceramides, 2.5% hyaluronic acid, and phytosphingosine restores the epidermal barrier and rehydrates the skin while you sleep so that you wake up with a brand-new complexion.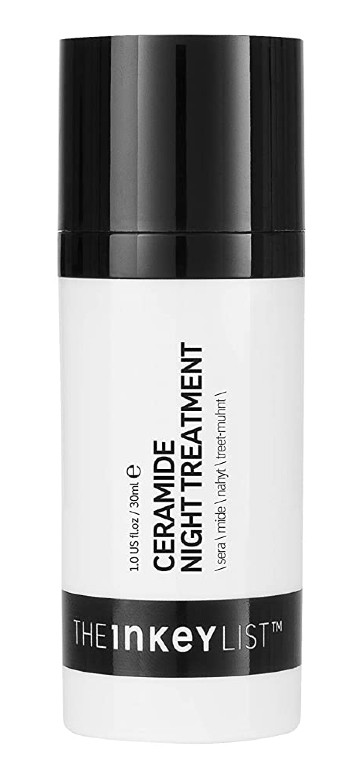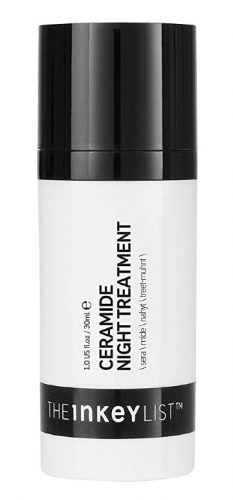 ---
2
Purito Centella Green Level Recovery Cream
If you have cracked, damaged, irritated, or sunburned skin, this cream will help you recover in less than a week. It contains 50% Centella asiatica, a natural extract born from Korean beauty that does everything from increasing collagen to soothing redness and regenerating the skin. The formula also loads an amalgam of reparative and moisturizing ingredients, including niacinamide, ceramides, cholesterol, and sodium hyaluronate.


---
3
Some By Mi Snail Truecica Miracle Repair Cream
This moisturizer is made with all the good stuff to repair the skin, including niacinamide, Centella asiatica, snail secretion, and ceramides. It has a mucin texture that feels intensely moisturizing and is never sticky. The natural-derived bergamot scent is an added bonus.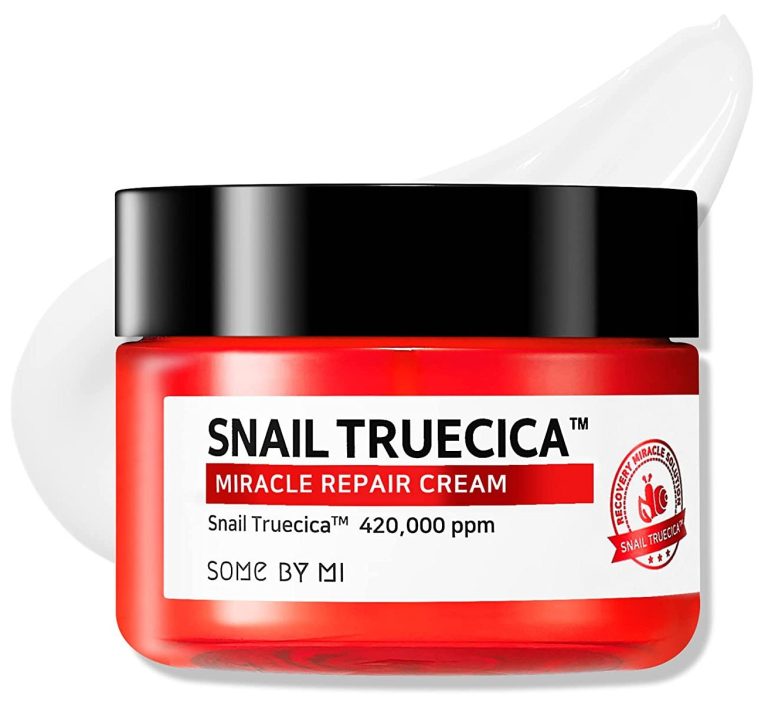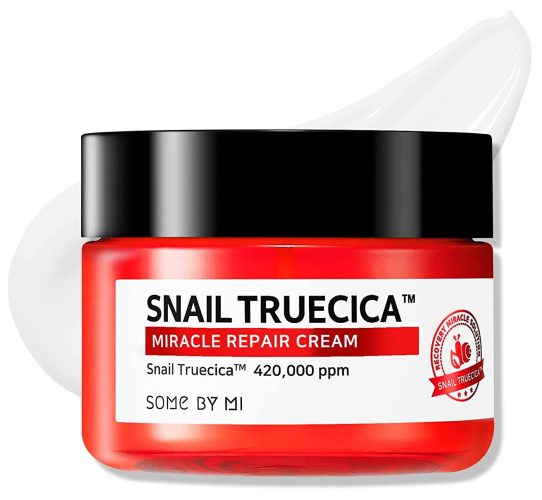 ---
4
Drunk Elephant Lala Retro Whipped Cream
Or you can rescue your stressed, dry skin with Drunk Elephant Lala Retro Whipped Cream. The formula leans on cholesterol, ceramides, and phytosphingosine to encourage lipid barrier repair and reinforce the skin. Despite the rich texture, it goes on smooth and absorbs well without leaving any residue or a greasy feeling.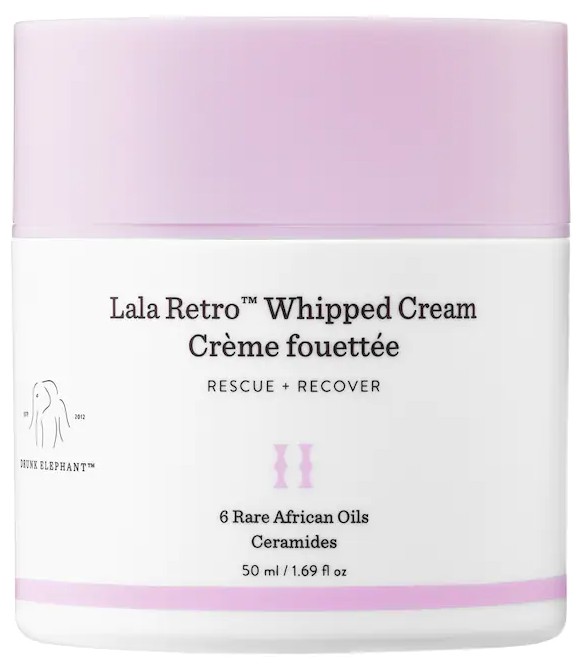 ---
5
Elizabeth Arden Retinol Ceramide Capsules
This cult-favorite serum targets wrinkles and uneven texture with retinol, softens with ceramides, and restores plumpness with peptides. It doesn't cause irritation nor leave the skin parched. Use it every night to turn back the clock on skin aging.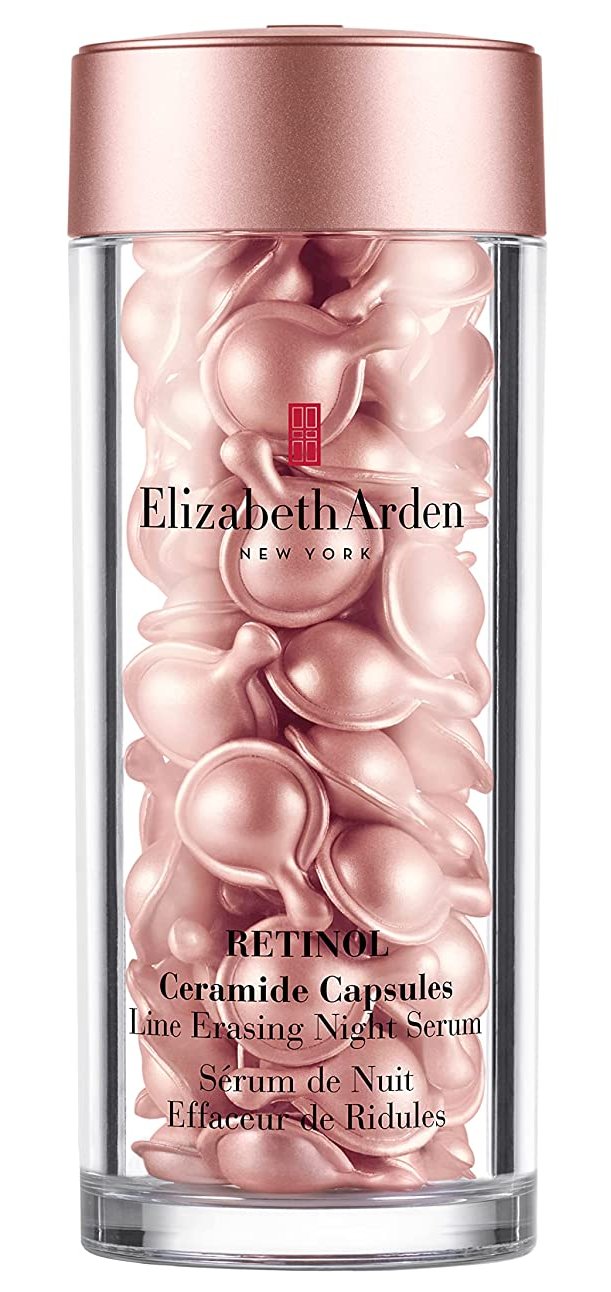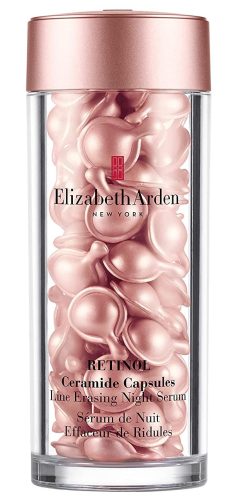 ---
6
Peace Out Daily Blemish Repairing Moisturizer
This moisturizer comes to rescue oily and blemish-prone skin with a clarifying and repairing formula that's as lightweight as a feather. It provides antioxidant protection and fortifies the skin's barrier with a complex of ceramides, bakuchiol (botanical retinol), and coenzyme Q10. The formula delivers long-lasting moisture without clogging pores or leaving skin greasy.


---
7
Summer Fridays Jet Lag Mask
Packed with a blend of skin-loving ingredients like shea butter, niacinamide, and hyaluronic acid, this ultra-hydrating mask helps to soothe, brighten, and plump your skin. Ceramides strengthen the skin's barrier, while allantoin and bisabolol calm redness and irritation. Whether you're traveling or just need a little extra TLC, this mask is the perfect way to pamper your skin and leave you feeling refreshed and glowing.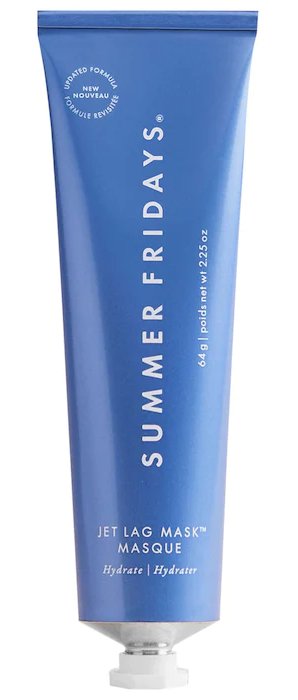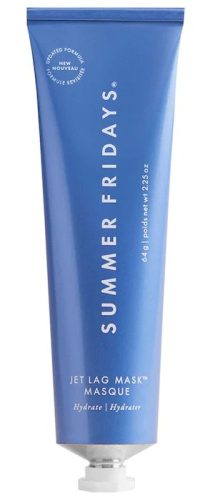 ---