The best skincare products infused with probiotics play an essential role in maintaining a resilient epidermal barrier. Without a robust and healthy barrier, an array of skin concerns can easily take over, from acne to increased sensitivities, dryness, and inflammation. By incorporating skincare products infused with probiotics into your routine, you're not only boosting your skin's microbiome but also regulating inflammation and strengthening the physical barrier between your skin and the external environment. With so many triggers, like aging, stress, pollution, and lack of sleep, that may affect the skin's microbiome, no wonder we're often on the hunt to bring it back to its best condition.[1]
What are probiotics in skincare?
In skincare, probiotics are live cultures of good bacteria that balance the microbiome. The microbiome is part of a physical layer made up of bacteria that live on our skin's layers and protects us from outside aggressors. When the microbiome is healthy, it helps reduce acne, inflammation, eczema, and dermatitis, speeds up wound healing, and minimizes skin cancer risk associated with UV exposure.[2]
Who can use probiotic-powered skincare products?
Everyone can use topical probiotics, but they're especially good for people who struggle with inflammation-related skin issues, such as acne, eczema, dryness, and sensitivities. You can also use skincare with probiotics as a preventative way to maintain your complexion balanced, support a normal pH, and ensure the skin barrier iss strong enough to fight external aggressors on a daily basis.
In addition to using skincare products, here are some tips to keep your good bacteria in balance in the first place:[3][4]
Steer clear of harsh cleansers that contain soap
Limit exposure to the sun
Wear sunscreen every day
Apply antioxidants in the morning
Avoid chemicals in skincare (parabens, synthetic dyes, artificial fragrances, SLSs, formaldehyde, and PEGs)
Cut high sugar and fat content food
Manage stress and get sufficient sleep
The best probiotic skincare products
These products give you a dose of topical probiotics to calm your skin and stimulate the immune response against external damage. Using them regularly may result in calmer, more radiant skin that's less prone to breakouts, inflammation, dryness, and sensitivities.
---
1
Biossance Squalane + Probiotic Gel Moisturizer
As the name suggests, this gel moisturizer fusions squalane and probiotics to increase moisture retention and calm redness and irritation. It's as gentle as it can be used by sensitive skin prone to eczema and breakouts and even got the Seal of Acceptance from the National Eczema Association, meaning it skips any irritants known to exacerbate sensitivities. Better still, Biossance Probiotic Moisturizer is now available in a travel-friendly size, so you can take it with you on vacay.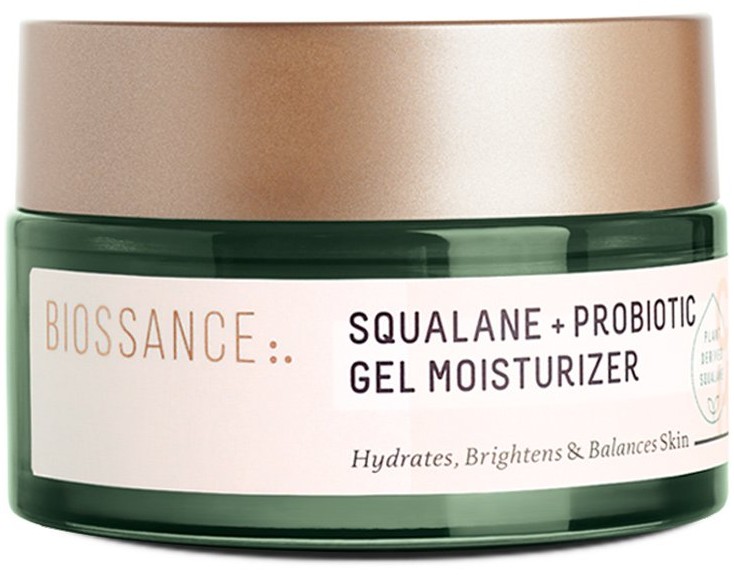 ---
2
Tested by us
Lancôme Advanced Génifique Youth Activating Serum
You can't go wrong with Lancôme Advanced Génifique Youth Activating Serum, a cult-classic formula that contains 10% probiotics to balance the microbiome and restore the skin. Additionally, the serum loads two forms of stable vitamin C to offset free radical damage, brighten and help with collagen production. The result? Stronger skin, an evener tone, and increased moisture. I used this serum for one month, and I loved how it made my skin radiant and bright without causing irritation or flare-ups.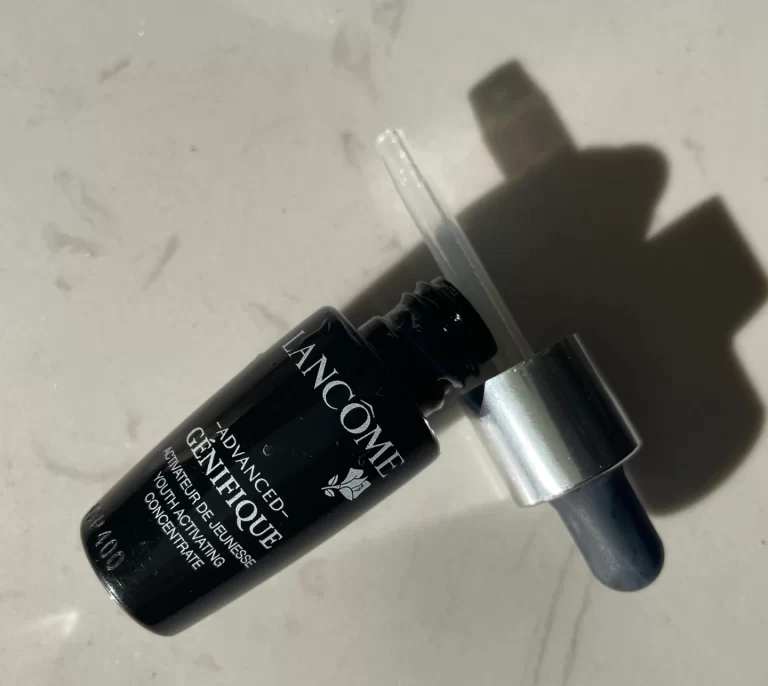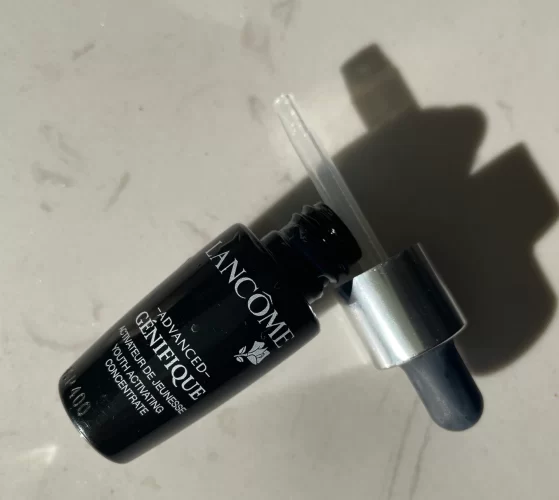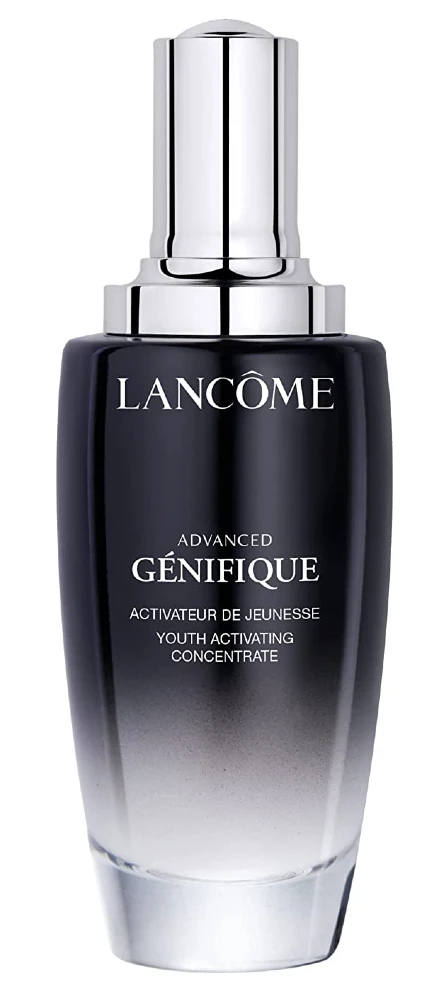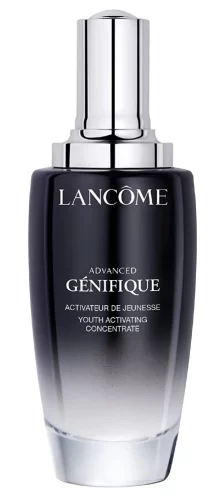 ---
3
Neogen Micro Toner
Neogen Micro Toner loads 90% probiotics to strengthen and balance the skin. There is also a mix of exfoliating acids, including gluconolactone, salicylic and glycolic acids, to sloop off dead cell buildup and impurities, which ultimately helps the products you apply afterward to penetrate better into the skin. Fragrance- and alcohol-free, and with a pH of 5.5, which is close to the natural skin's pH, this toner suits everybody, even those with easily reactive complexion.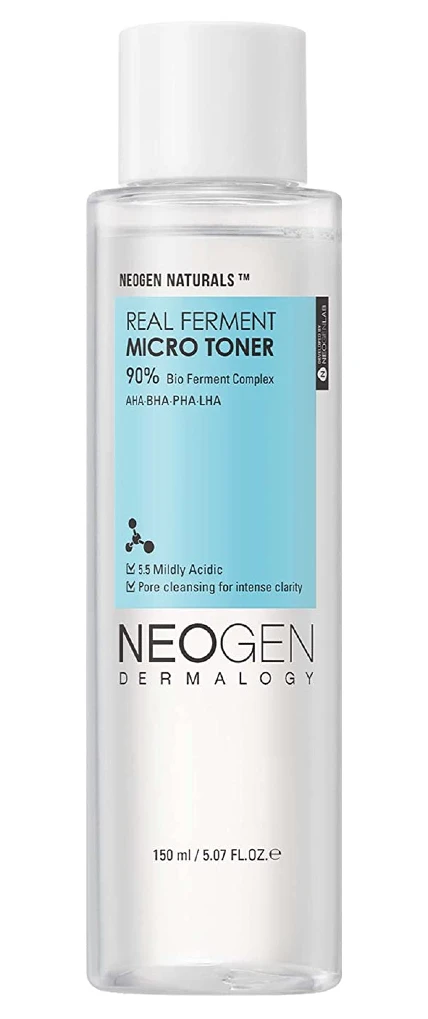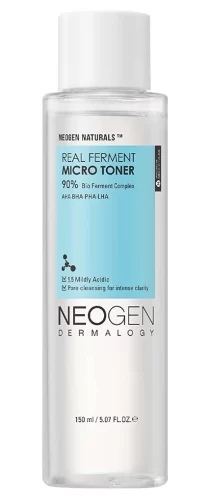 ---
4
Manyo Factory Bifida Biome Complex
From the K-beauty aisle, there's this serum made on a base of probiotics that make up 72% of the formula which means it works incredibly well at fortifying the barrier and calming the skin. Plus, it's made with ten weights of hyaluronic acid to increase hydration on multiple layers of the skin and increase moisture retention. It works like a charm on irritated skin, breakouts, a damaged barrier, and sensitive complexions—yep, an overachiever.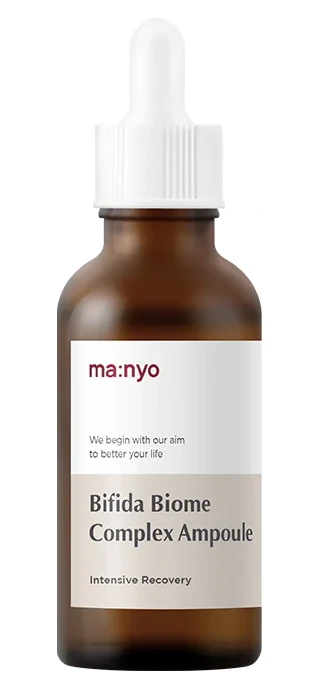 ---
5
Andalou Naturals Probiotic + C Renewal Cream
Probiotics and vitamin C team up in this moisturizer to regulate skin's microbiome and brighten dark patches over time. The fragrance-free formula also calls on shea butter, jojoba, and sunflower seed oils to soften the complexion and form a veil that hinders moisture loss. It has a lightweight texture and quickly absorbs into the skin without leaving any residue behind.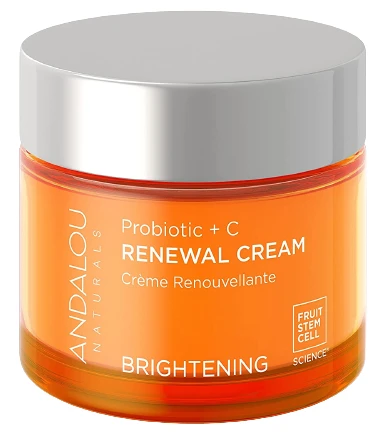 ---
6
Korres Greek Yoghurt Probiotic Gel-Cream
There's a reason this cream sells like hotcakes and is often out of stock. It's made with a blend of probiotics, prebiotics, proteins, and vitamins to nourish, fortify and hydrate the skin while brightening with pure vitamin C and lactic acid. And it works for all skin types. It's that good that in a consumer perception study, 100% of people claimed their skin was more moist and soft after one single use.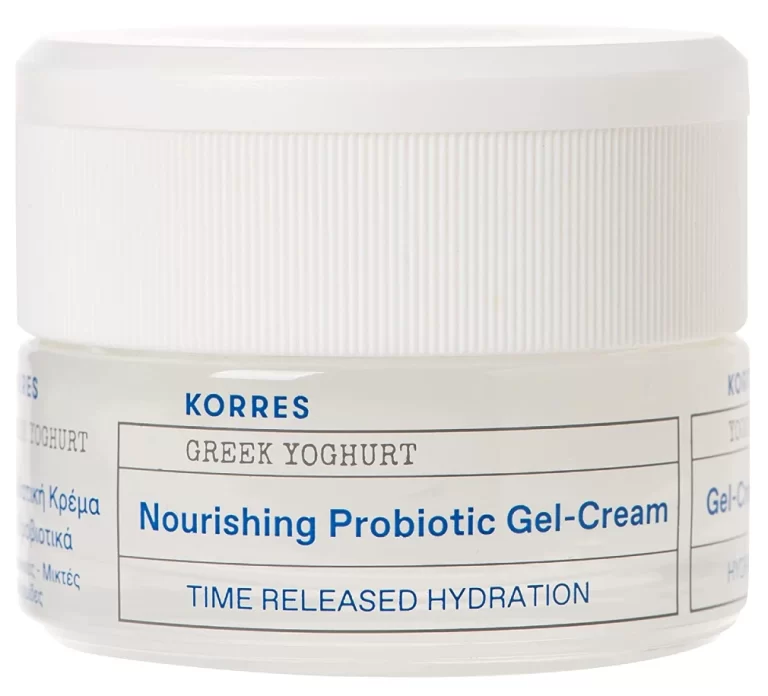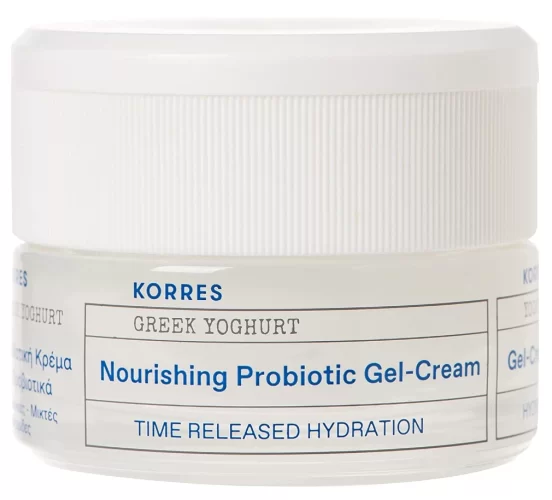 ---
7
Tula Skin Care The Cult Classic Purifying Face Cleanser
This probiotic-powered face wash is a best-seller because it dissolves makeup, impurities, and dirt without stripping the skin. The cleanser contains probiotics to leave skin smooth after each wash, prebiotics to balance, and a mingle of botanical extracts, including green tea and licorice extract, to clarify and purify. And it's made sans sulfates, parabens, or mineral oil.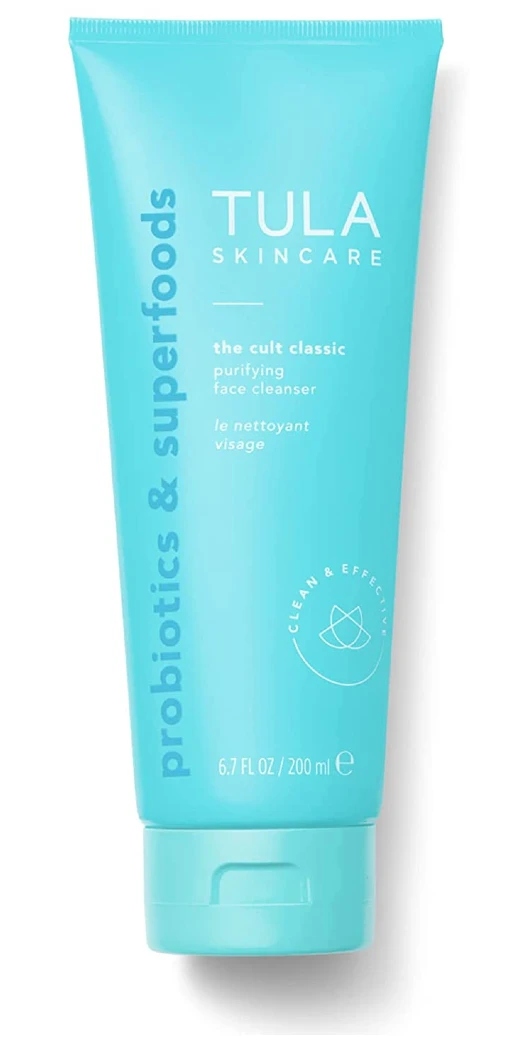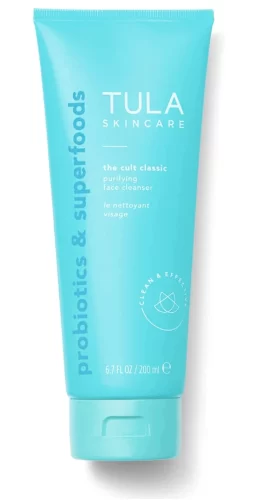 ---
8
Clinique Daily Relief Cream
If you're struggling with redness and blotchiness, this is the best probiotic moisturizer for you. Made with redness-prone complexions in mind, Clinique Daily Relief cream packs shea butter, green tea amino acids, and algae extract, all known for their calming and comforting benefits. The key ingredient, however, is lactobacillus ferment, a probiotic that helps maintain balanced skin while easing swelling and redness. This gentle formula addresses dry, combination, and oily skin.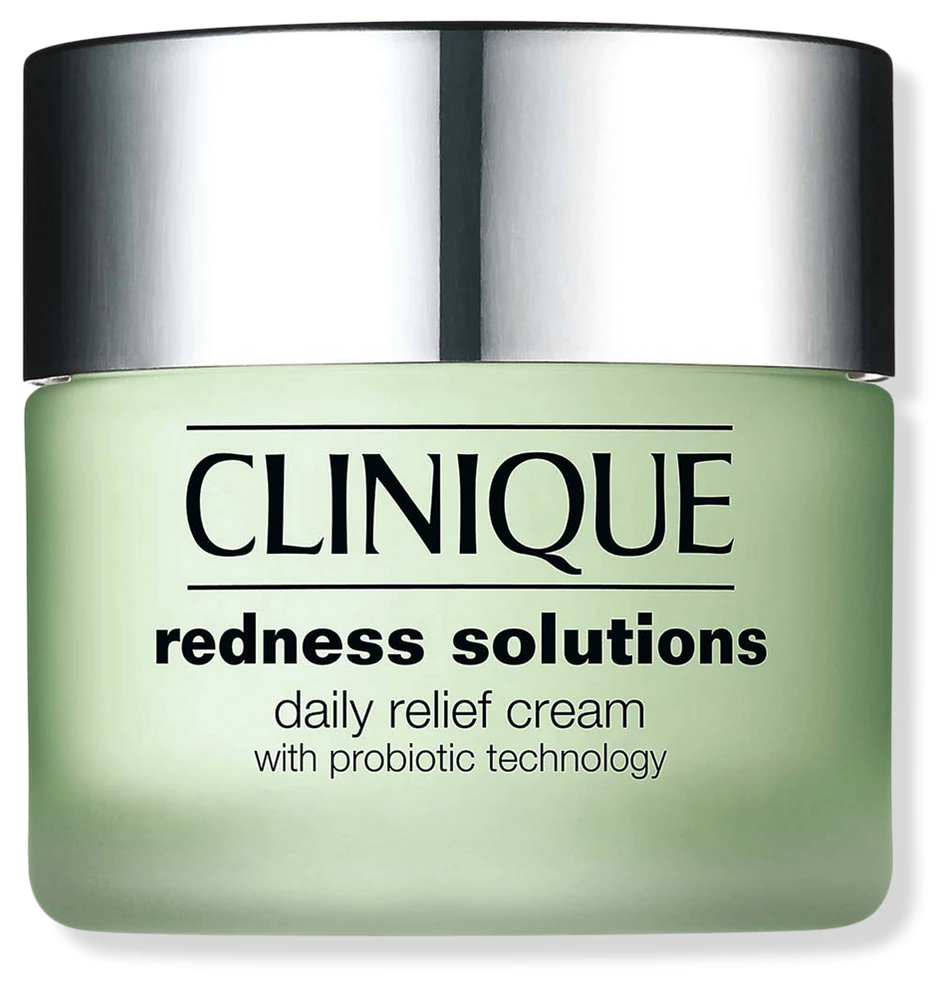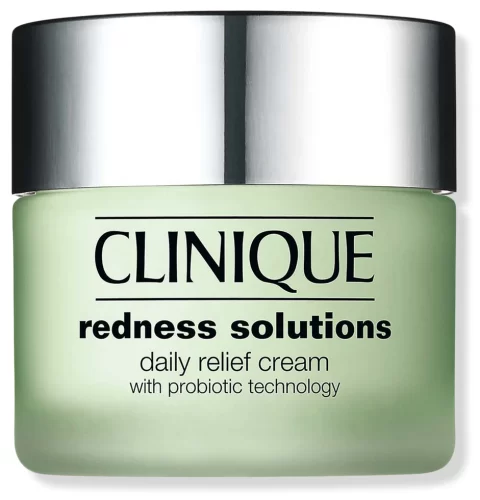 ---
9
Eminence Clear Skin Probiotic Masque
This probiotic face mask addresses acne sufferers. The organic formula is infused with lactic acid to provide gentle exfoliation to minimize breakouts, kaolin clay to detoxify and soak up oil, and tea tree oil to fight acne-causing bacteria. If it's smooth skin you're after, you can count on Eminence Clear Skin Probiotic Masque to get the job done—use it twice weekly for a spa-like session at home.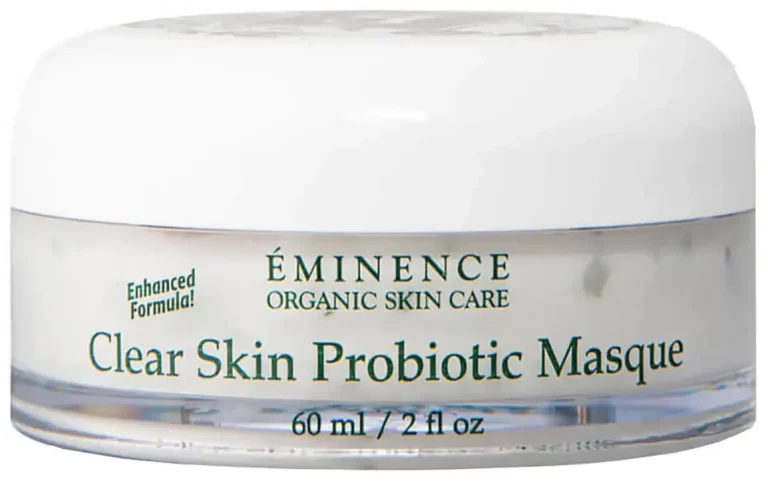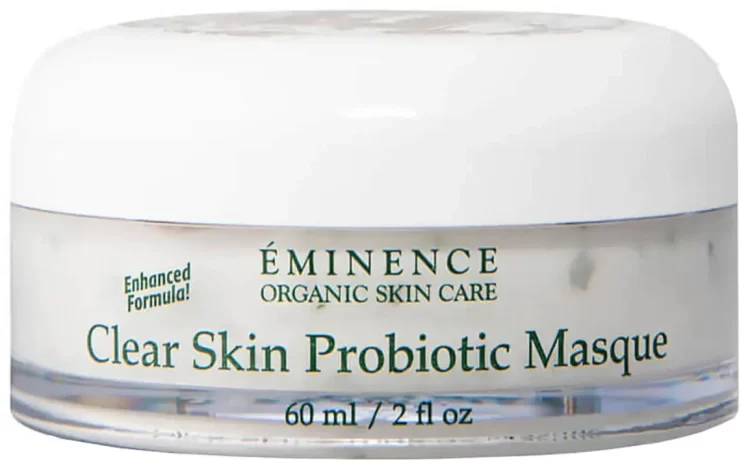 ---
10
Elemis Dynamic Resurfacing Pads
These resurfacing pads are soaked in fruit enzymes and lactic acid to give gentle exfoliation and reveal smoother, evener, and more radiant skin. They're also loaded with a probiotic complex to support the skin's renewal process and ensure the barrier is not disturbed. This makes them delicate enough to be used daily after cleansing—the perfect way to remove any trace of makeup or dirt.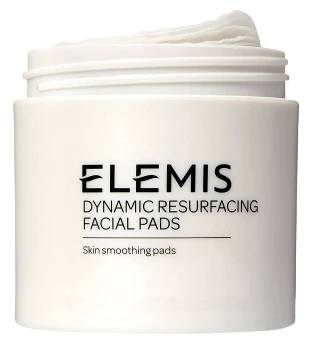 ---
Takeaway
The skin's natural bacteria play a crucial role in protecting against external aggressors, like pollution and other external aggressors, so maintaining it balanced should be top of mind. Adding the best probiotic skincare products to your regimen will help boost the skin's natural defense and keep your complexion relieved and calm. Our top pick is Manyo Factory Bifida Biome Complex Serum because it loads a generous amount of probiotics, plus other skin-strenghteners and hydrators to keep any skin type happy.
---
Footnotes
Women's Concepts uses reliable sources, including dermatologists' insights, clinical trials, and scientific journals, to find accurate information and support all the facts shared in our articles. All statements and claims have clear and legit references. Read our editorial policy to learn more about our sources of information, our process of researching and fact-checking the content, and how our team strives to keep all articles updated, completed, and trustworthy.