Ah, oily skin, it can be quite a challenge to find the right foundation. Especially come summertime, with those hot temperatures and high humidity, it's like the entire makeup is just melting and creasin' right off our faces. Ain't it the truth? I know the struggle all too well. But there is hope! The best powder foundations, they're the answer to our prayers. With their oil-absorbing properties and lightweight feel, they're less likely to clog pores and have a beautiful, matte finish—it's like a dream come true for us with oily skin. No more smudging, creasing and ruining our day before it even begins. With these powdered foundations, you can have flawless shine-free skin long after the sun comes down, we promise.
Why powder foundations are great for oily skin
Powder foundations are best for oily skin because they have an excellent oil-absorbing ability due to their powdered texture, and they give a matte finish that keeps shine at bay. Plus, most powder foundations contain ingredients that help them adhere better to the skin (like mica), extending their lasting powder. Another common ingredient in powder foundations is silica, which not only improves their spreadability but also prevents caking, a major issue for those with oily complexions. And because powder formulas sit on top of the skin instead of being absorbed, they're less likely to cause breakouts.
You'll find two types of powdered foundations: loose powder and pressed powder. While the former has finely milled formulas, can absorb more oil, and provide more extended wear, the latter is easier to apply and usually give more coverage.
How to apply powder foundations
As a beauty editor, I know that flawless skin starts with the right prep. Before you begin applying your foundation, make sure your skin is thoroughly moisturized and exfoliated—here's how often oily skin should exfoliate. This will help create the perfect canvas for your foundation, helping it cling better without flaking, creasing, or settling into fine lines. Using a primer before foundation also helps blur large pores and extend the lasting power, but that's entirely optional.
Next, choose a brush that's short with tightly-packed bristles to apply your powder foundation. This type of brush will help you control the amount of powder and distribute it evenly for optimal coverage sans cakiness.
When applying a powder foundation, you have to take it in small quantities and use gentle circular motions to build up the coverage. Remember, patience is key; powder foundations typically require multiple light layers for full coverage, so take your time and build it up gradually. And voilà! You'll be left with a smooth, matte complexion that lasts all day.
The best powder foundations for oily skin
Let me tell you, these powder foundations for oily skin are a must-have in your makeup arsenal. The skin-loving formulas, infused with minerals and natural pigments, are the secret to a shine-free complexion that lasts all day long. So, whether you're running errands or hitting the town, you can trust these powder foundations to keep your skin looking natural and mattified.
---
Jane Iredale PurePressed Foundation
This cult-favorite foundation is slightly more sheer and matte than loose powders, though it provides a nice layer of light coverage. Made with antioxidants from pine bark and pomegranate extracts, it helps fight free radicals while it also gives SPF 20 from Earth-derived minerals. We love that it has 26 true-to-skin shades, making it easy for everyone to find their perfect match, and it has a semi-matte finish, just like your skin, but better. No wonder the formula has raked in thousands of Amazon review raves.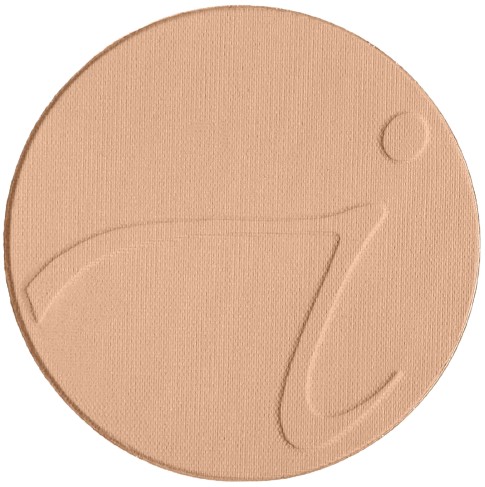 ---
Bare Minerals Loose Powder Matte Foundation
Made with oily skin in mind and using only seven ingredients, Bare Minerals Loose Powder Matte Foundation is a godsent for people with greasy complexions. A true skin fetish, the foundation is as light as air and provides sheer-to-full coverage and a grease-free look. The result? A natural matte finish that mimics real skin, blurred pores, and a barely-there look, which is why this loose powder foundation is a favorite for any 'no makeup, makeup' lover. And no, it won't settle into fine lines.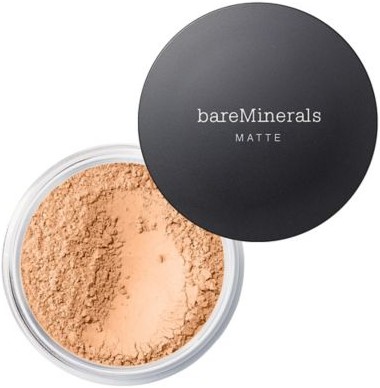 ---
PÜR 4-in-1 Powder Foundation
This foundation meets skincare to care for your complexion even after it comes off. That's because it is loaded with minerals, antioxidants, and the brand's Ceretin complex (retinol, lactic acid, shea butter, and ceramide) to improve tone and soften fine lines. PÜR's best-selling powder foundation goes on undetectably for a velvety matte, shine-free finish that easily builds from sheer to full coverage. True to its name, the four-in-one formula is a foundation, concealer, and SPF—tho' you shouldn't be skipping sunscreen—and comes in a wide range of 26 shades with different tones and undertones.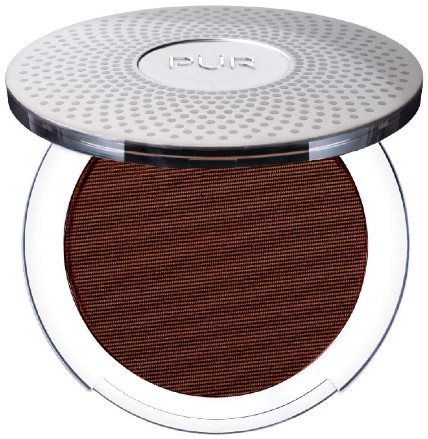 ---
Clinique Superpowder Double Face Makeup
Clinique's blurring foundation is matte enough to handle even the oiliest complexions. It covers well without feeling heavy or clogging pores, and it's on the moderate-to-full side when it comes to coverage, camouflaging large pores and dark spots for even, infallible skin. We give it extra credit for the portable compact that includes a mirror and sponge applicator for easy touch-ups throughout the day, ideal for those who're always on the go.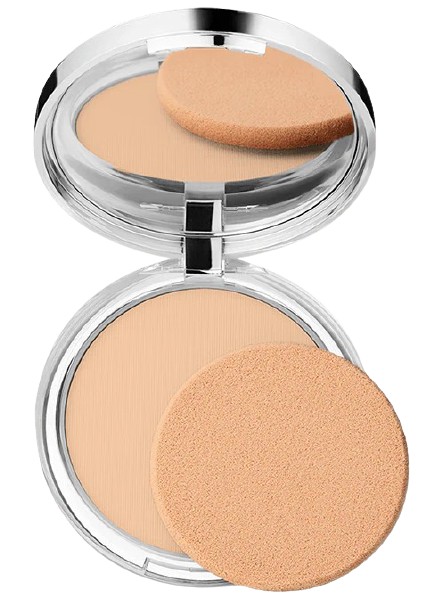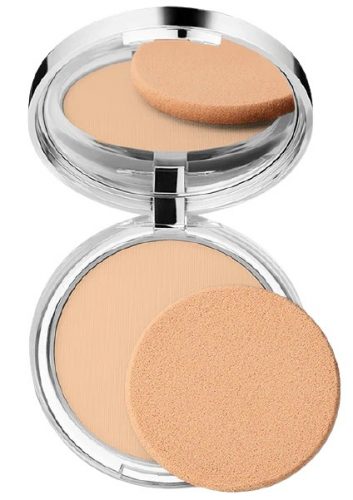 ---
Glo Skin Mineral Pressed Powder Foundation
Glo brings skincare in a powder foundation that packs antioxidants, including vitamins C and E, and green tea, helping defend the skin every time you wear it. Pigmented enough to offer decent coverage, this pressed-powdered foundation delivers long-wearing coverage with a second-skin finish that never feels heavy. You'll enjoy how it leaves skin smooth and without shine and its long-lasting formula that stays put—it'll make you wonder how you could live without it.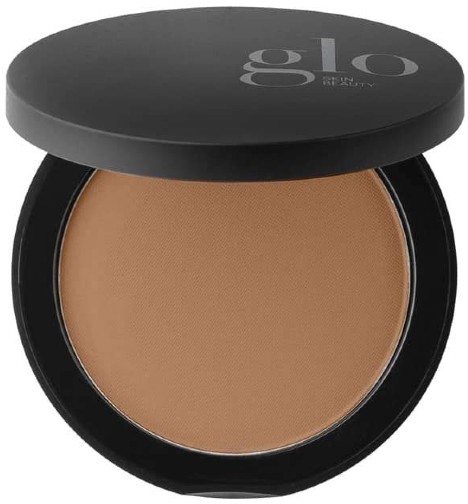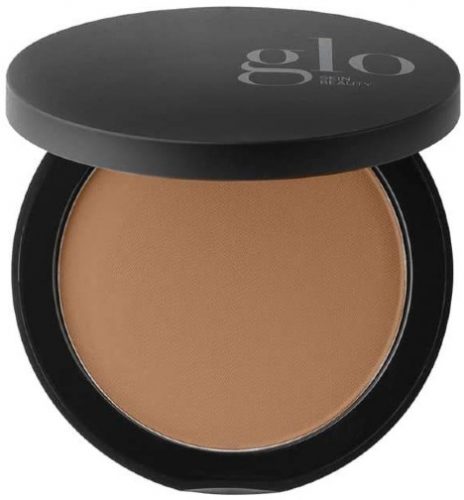 ---
Inika Loose Mineral Foundation Powder
You'll ditch liquid foundations for good after trying this formula. Inika Mineral Foundation is made with 100% natural ingredients, being ideal for those who want minimalist, clean formulas. This loose powder foundation offers smooth, buildable coverage that gives your skin a soft glam that lasts all day. Its silky texture creates an airbrushed finish that keeps oil at bay, leaving you with a flawless, even complexion. But here's the best part: Inika Loose Mineral Foundation is free of fillers and unforgiving synthetic compounds, so you can trust that it won't clog your pores or cause breakouts.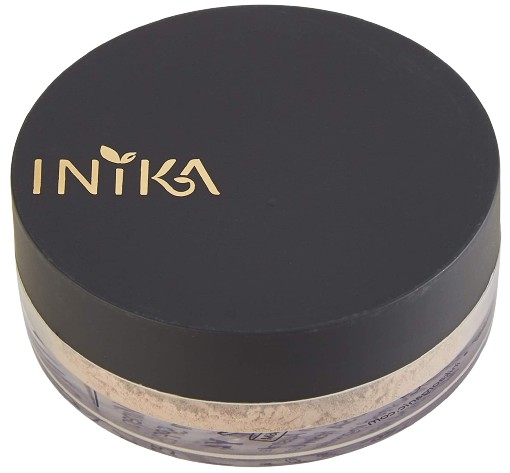 ---
La Bella Donna Loose Mineral Foundation
Can you believe this foundation contains only four ingredients? And all are minerals that help absorb excess oil without clogging pores or feeling heavy. La Bella Donna Loose Mineral Foundation is perfect if you want sheer coverage and SPF 50 sun protection from naturally-derived minerals. Shortly, it nurtures the skin, guards against sunbeams, and acts as a healer for breakouts thanks to 24% zinc oxide. And if it wasn't enough, it's water-resistant, so excess oil won't stand a chance; this foundation resists.