Oily skin craves powder foundations. To keep a greasy look at bay you need not only the right ingredients in your skincare routine but also a foundation that helps control excess sebum.
And what's better than powder formulas? Powder foundations are best for oily skin as they're able to absorb excess oil and keep shine away. And if the finish is matte, you hit it big! Also, you don't want a formula that clogs pores, but rest assured, as the best powder foundations for oily skin here are non-comedogenic and oil-free.
Why powder foundations are great for oily skin
Powder foundations are best for oily skin since they are dry, and usually contain adhesion ingredients, such as mica, that help them stay longer on the skin. Also, since powder formulas tend to sit on the skin's surface instead of being absorbed, they're less likely to clog pores. Plus, most powder foundations include minerals like zinc and titanium dioxide, known as natural sunscreen ingredients, effective in protecting the skin from UV rays. Due to the high concentration of mineral pigments, powder foundations assure great coverage yet never look cakey or unnatural.
How to apply powder foundations on oily skin
First of all, have your complexion well moisturized before applying it. Next, you need the right type of brush to layer your powder foundation, one that's short with tightly-packed bristles — it helps not waste the powder, applying it evenly. Take the powder in tiny quantities and sweep it over your complexion in small circular motions until you get the desired coverage. FYI, you need to be patient — powder foundations need to be applied in multiple light layers, especially if you strive for full coverage.
The best powder foundations for oily skin
Below, the best powder foundations for oily skin made with skin-loving minerals, shine-free, and long-lasting formulas.
---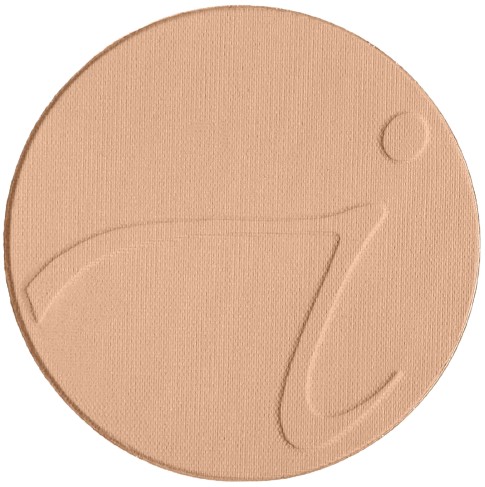 Jane Iredale PurePressed Foundation
This foundation is slightly more sheer and matte than loose powders, though it provides a nice layer of light coverage. Made with antioxidants from pine bark and pomegranate extracts, it helps fight free radicals while giving 20 SPF mineral sun protection. It's indeed a multitasker: foundation, concealer, powder, and SPF formulated with clean ingredients, oil-free and vegan — no wonder is one of the best powder foundations for oily skin.
---
bareMinerals barePRO Powder Foundation
Made with oily skin in mind, this powder foundation leaves a matte, flawless finish while its silky texture feels smooth when you glide it on. It's great at covering, with a no-cakey look, yet has a breathable formula that stays in place throughout the day. Bonus: it's got 12 shades, so you don't have to settle for close enough.
---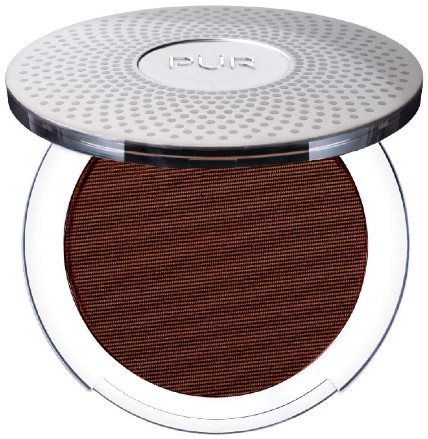 PÜR 4-in-1 Powder Foundation
An all-in-one foundation, concealer, powder, and sun protector that corrects and cares for your skin — even after makeup comes off. That's because PÜR 4-in-1 Powder Foundation is made with minerals, vitamin C, ferulic acid, lactic acid, ceramides, plus a blend of botanical extracts. So it's not only one of the best powder foundations for oily skin but it's where makeup meets skincare. Glide it on with a foundation brush or sponge, blend well and finish with your favorite hydrating mist for a look that's like your skin but better.
---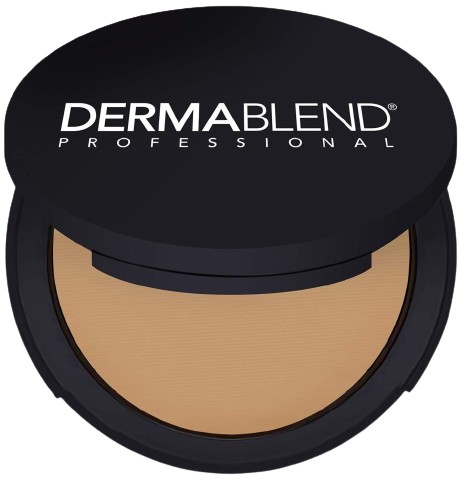 Dermablend Intense Powder Mattifying Foundation
What makes Dermablend Intense Powder Mattifying Foundation one of the best foundations for oily skin? It's mattifying, absorbs excess oil, stays put all day, is non-comedogenic and oil-free. Let aside it gives medium-to-full coverage and blends effortlessly but it's ideal for covering imperfections and redness. Created with high-performance pigments, it allows buildable coverage so that you achieve that flawless look without looking cakey. And you have plenty of shades you can choose from!
---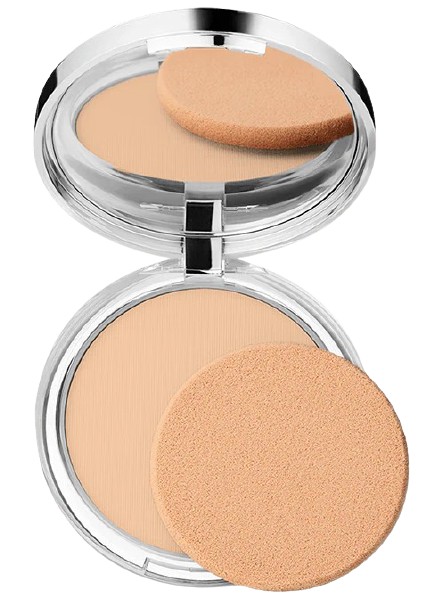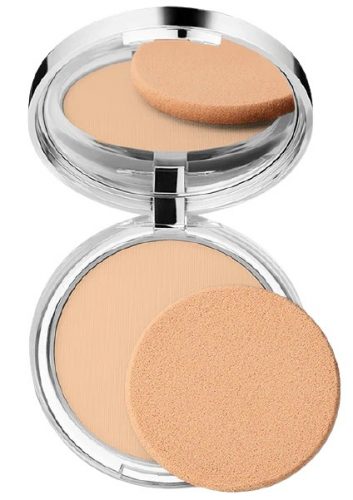 Clinique Superpowder Double Face Makeup
It's easy to consider Clinique Double Face Makeup one of the best powder foundations for oily skin. It's a powder and a foundation combined in one portable compact product that provides long-wearing and full coverage. The ultra-sheer texture gives your skin a perfect matte look, keeping on that fresh feeling all day. Shine-absorbing, oil-free, non-acnegenic, dermatologist-tested, it looks like is all set for oily skin. Plus, it includes a sponge applicator for easy touch-ups on the go.
---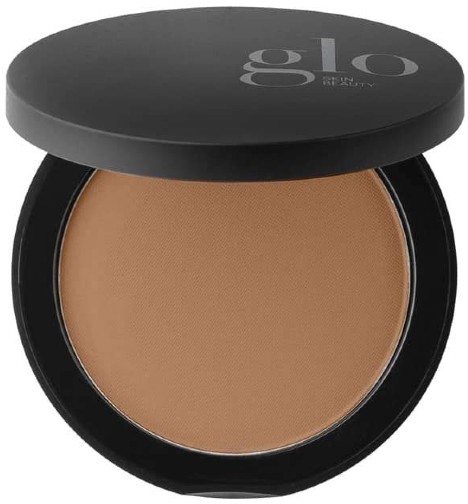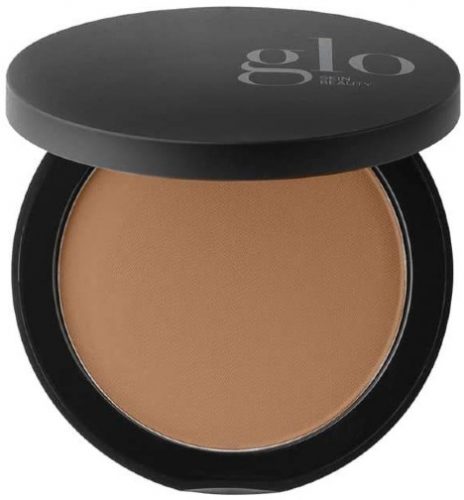 Glo Skin Mineral Pressed Powder Foundation
Glo brings skincare in a powder foundation with skin-nourishing ingredients that protect your skin every time. Made with minerals, antioxidants (from green tea extract), and vitamins A, C, and E, it not only covers but boosts your skin's condition as well. Everyone praises it for its coverage power, oil-absorbing, and smoothing abilities. It'll make you wonder how you could live without it!
---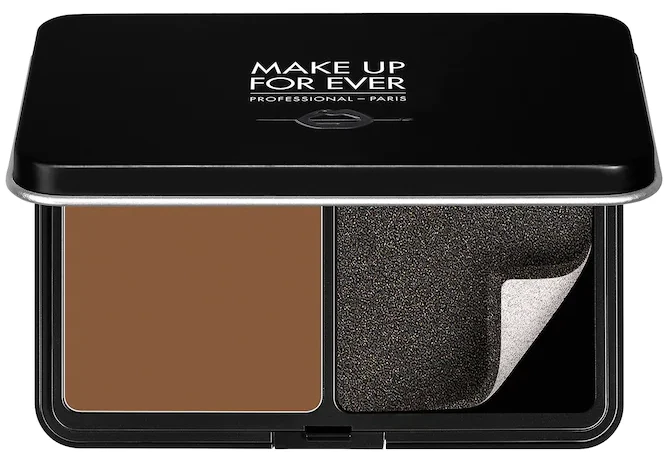 Make Up For Ever Matte Velvet Skin Blurring Powder Foundation
You'll ditch liquid foundations for good after trying this formula. There are a few reasons it's considered one of the best powder foundations for oily skin. It has a velvety texture that leaves a matte finish and full coverage to cover up blemishes. Just a few dabs of this powder foundation on the T-zone, and it will soak up any excess shine, leaving you with the matte look you want. Bonus: it includes a mirror and a sponge applicator with two sides, one for sheer to medium coverage and one for full coverage.
---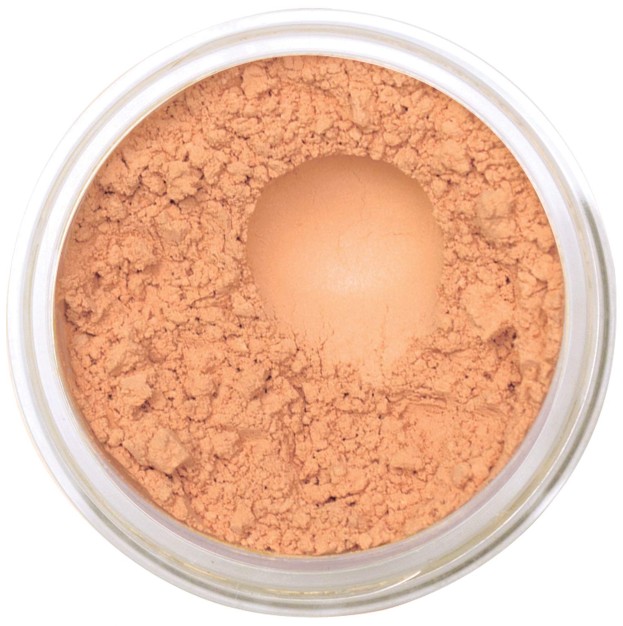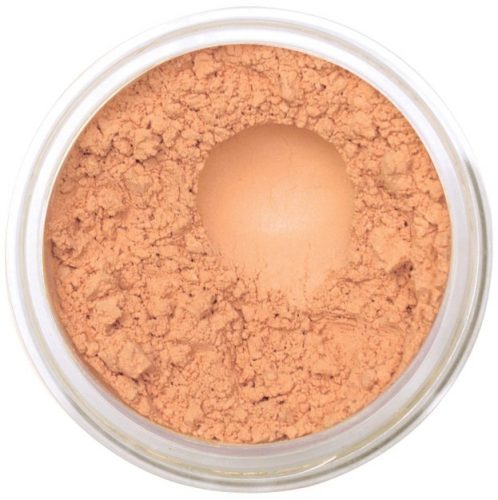 Bella Terra Mineral Powder Foundation
Protect, correct, and treat with this genuinely all-in-one multitasker powder foundation by Bella Terra Cosmetics. What's cool about it, you can mix it with a drop of moisturizer to turn it into a silky liquid foundation that gives more coverage. Rich in mica, it likewise goes about as a setting powder, eliminating the need to purchase an extra item. With 12 shades available, Bella Terra's gladly speaks to each skin tone.
---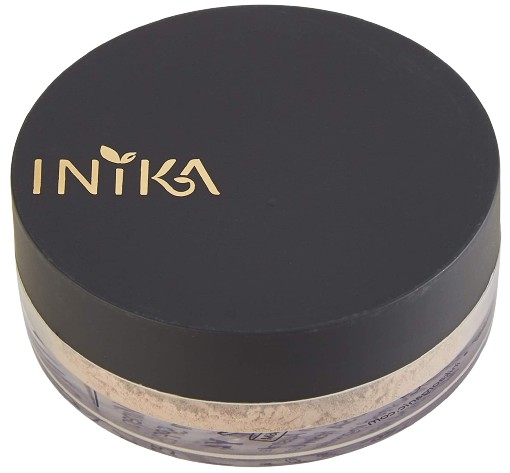 INIKA Loose Mineral Foundation Powder
If you aim for a simple mineral formula, then this is it. Inika Mineral Foundation has the right active ingredients for oily skin, including naturally-derived titanium and zinc oxide, assuring sun protection with 15 SPF. It offers smooth, buildable coverage, and one-contact gives skin a soft glam yet shine-free. With its silky texture, every time you apply, it results in an airbrushed finish that keeps oil in control. You can be sure it won't clog pores due to its clean formula, liberated from fillers, and unforgiving synthetic compounds.
---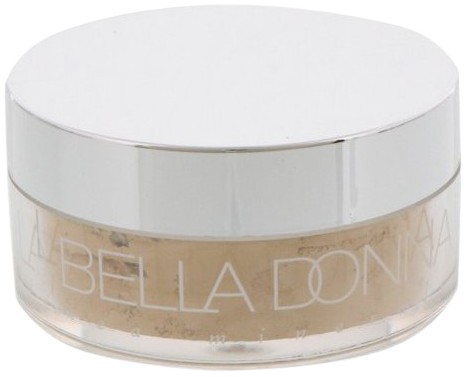 La Bella Donna Loose Mineral Foundation
Can you believe this foundation contains only four ingredients? And all are minerals that help absorb excess oil and take care of your complexion — it's skincare in a mineral powder foundation. La Bella Donna Loose Mineral Foundation is perfect if you want sheer coverage and 50 SPF sun protection. Shortly, it nurtures the skin, guards against sunbeams, and acts as a healer for breakouts (thanks, 24% zinc oxide!). Plus, it's water-resistant.