As someone who's battled oily skin for what feels like an eternity, I know all too well the struggle to keep oil under control. I've tried more sebum-balancing products than I care to count, some of which worked like a charm, while others were a total bust.
Let's face it: Sebum is a double-edged sword. While it's essential for keeping our skin moisturized and healthy, too much of it can turn our faces into a greasy mess. It's also a "Welcome" sign for clogged pores and acne breakouts. This is precisely the reason it made me want to find something to balance sebum levels. To save you from the hard work and research, my fellow oily-skinned comrades, I've pulled out the best oil-control products to help you reduce sebum and shine. From cleansers and toners to serums, moisturizers, powders, and masks, it's all here.
But before I go into it, here is some background.
What is sebum
Sebum is an oily substance secreted by the sebaceous glands, formed by a mix of fatty acids, sugars, and waxes. The role of sebum is to protect and lubricate the skin by forming a protective coating on the surface. It holds moisture in and controls transepidermal water loss while blocking harmful pathogens from the environment from penetrating the skin. But when there's an excess of sebum, it becomes trouble-y.
Causes of excess oil
Sebum overproduction is mostly caused by hormonal imbalance, genetics, medication, or lifestyle choices. You can balance sebum levels and reduce the greasy look by using topical products containing oil-absorbing and sebum-controlling ingredients.
What ingredients help control oil
A few ingredients are known to keep that shine at bay and help the skin regulate its sebum production, including:
Clay: When you apply wet clay on the skin, as it dries, it binds to impurities and excess oil within pores, soaking them up. You'll often find clay as the main ingredient in masks for sebum control.
Charcoal: Has the ability to absorb oil and clear pores, acting like a sponge thanks to its porous texture. The tiny holes attract and trap sebum and toxins.
Corn starch powder: Can soak the excess sebum, leaving skin greasy-free and fresh-looking. It also has soothing benefits.
Niacinamide: Also known as vitamin B3, it's a multi-tasker that does wonders for oil control while repairing skin damage.
Salicylic acid: Due to its small molecular size, this BHA goes deep underneath the dermis, where it sops up oil, unclogs pores, and encourages dead cells to shed away for smooth skin.
Zinc: Zinc influences various cellular processes that help control sebum production and maintain a healthy balance of skin oils.
Glycolic acid: An AHA that's known to reduce excess oil, exfoliate dead cells off the skin's surface, and prevent pores from clogging.
Green tea: The main compound in green tea, EGCG, is an antioxidant that controls sebum production and fights inflammation.
Hyaluronic acid: Because it improves skin hydration, it hinders sebum glands from going into overproduction.
As an aside, bear in mind that most sebum-balancing ingredients have drying effects, so you shouldn't go to the other extreme either. This is why, when you use oil-balancing products, you must also use hydrating ingredients to maintain a balance.
The best products for sebum control
Without further ado, these are the best sebum-control products to complete your skincare routine and manage your oily skin.
Best oil-control cleansers
Murad Clarifying Cleanser
Murad products are always on the rise, and for good reason. This oil-control cleanser dissolves makeup and impurities while helping balance sebum, unclog pores, and reduce acne breakouts thanks to 1.5% salicylic acid. More than that, the triple source of corn starch helps some more with sebum control, leading to a shine-free appearance and radiant skin.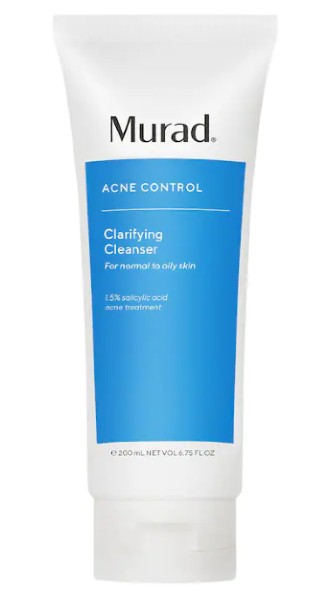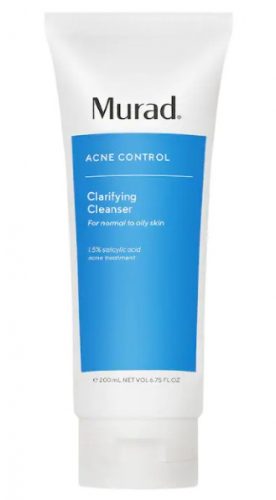 ---
Ole Henriksen Oil Control Cleanser
Want to control oil and breakouts without stripping your skin? This face wash is what you're after. It'll get you a balanced, non-greasy complexion by reducing sebum with a green complex made of green tea and eucalyptus. At the same time, glycolic and lactic acids cleanse pores in-depth and prevent sebum buildup by exfoliating dead cells.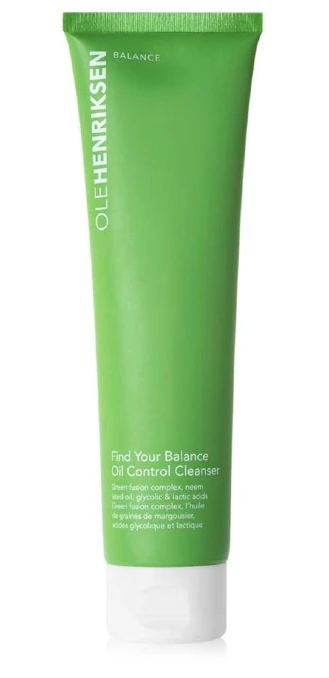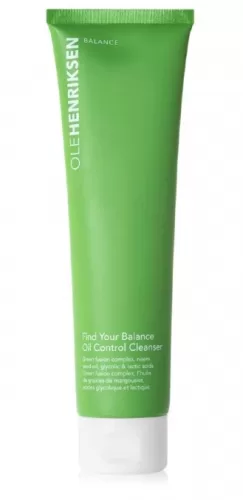 ---
First Aid Beauty Deep Cleanser
First Aid Beauty Deep Cleanser has a jelly texture and red hue from red clay that acts like a magnet to draw out impurities and absorb excess sebum. The soap-free formula effectively dissolves pollutants and grime, leaving skin clear, soft, and never stripped. All you have to do is dispense a small amount of product onto your hands and massage on damp skin, watching impurities dissolve before your very eyes.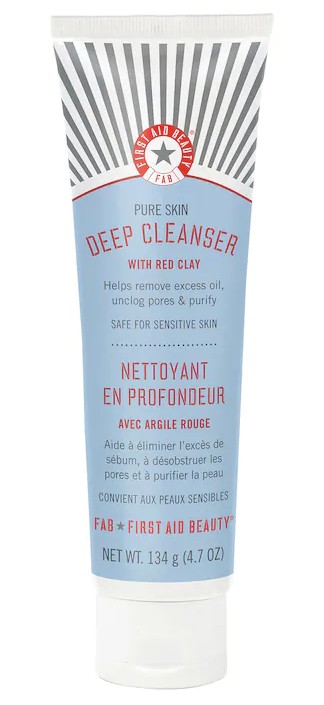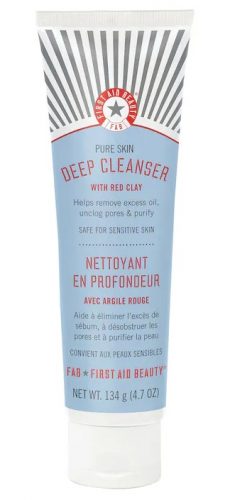 ---
Best oil-control toners
La Roche-Posay Effaclar Clarifying Toner
La Roche-Posay Effaclar Toner is boosted with salicylic and glycolic acids to unclog pores and sop up excess sebum. The formula also encourages cell turnover to help improve skin tone, leaving you with a healthy and radiant complexion. Plus, it contains a mix of natural extracts, thermal water, and castor oil to ensure the skin won't dry out but stays silky-soft.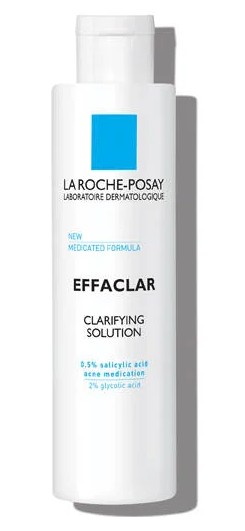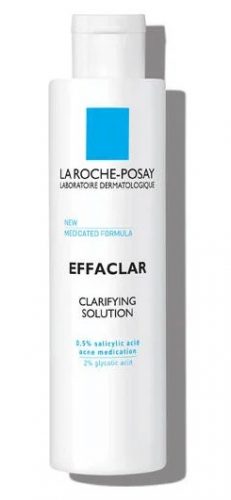 ---
Farmacy Deep Sweep 2% BHA Toner
This sebum-balancing toner contains 2% salicylic acid (which is the maximum allowed in OTC products) to slough off dead skin and residues. As a result, the skin is less greasy, clearer, and more radiant. There is also papaya extract which supports further exfoliation. The formula never dries the skin as it contains plant extracts and glycerin that increase moisture and relieve dryness.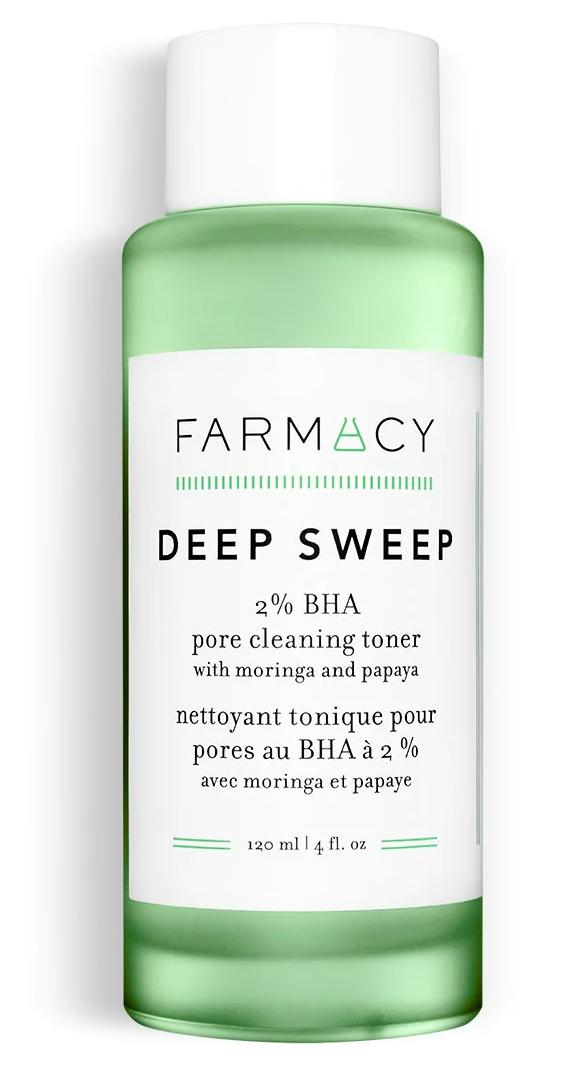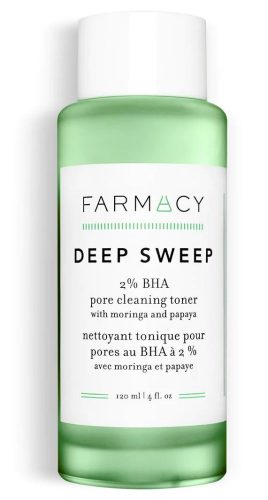 ---
Paula's Choice Pore-Reducing Toner
Paula's Choice offers a gentle solution to your oily skin woes, addressing excess sebum and large pores with a toner infused with sebum-controlling niacinamide and plant extracts. Plus, it gives a serious dose of hydration, helping prevent the sebaceous glands from going into overdrive and producing too much oil. Bonus points because it's free of alcohol, synthetic fragrances, and oils.

---
Best oil-control serums
Caudalie Vinopure Skin Perfecting Serum
With the help of natural-sourced salicylic acid and niacinamide, this serum effectively regulates sebum production and reduces the appearance of blemishes. Additionally, rose water and hyaluronic acid are included in the formula to soothe and hydrate your skin at the same time. It's worth noting that Caudalie Vinopure Serum is non-comedogenic, so it won't ever clog your pores.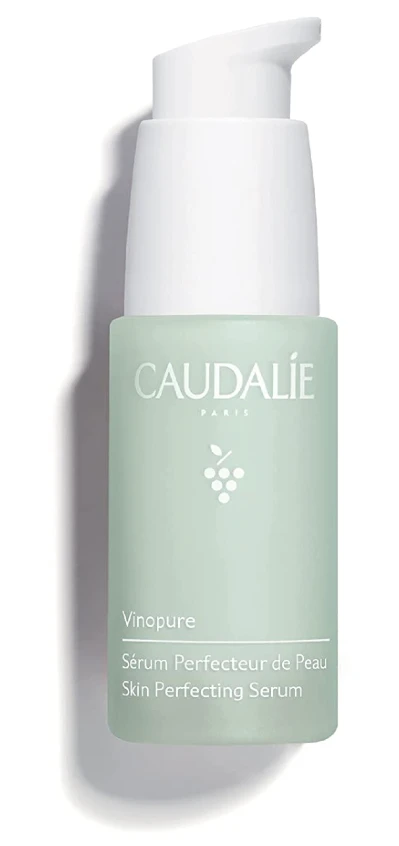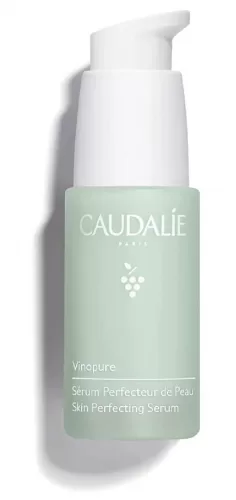 ---
The Inkey List Niacinamide Oil Control Serum
The Inkey List made the best sebum-control product if you're on a budget and want an effective serum that won't break the bank. Thanks to 10% niacinamide, the multi-use formula effectively reduces excess oil, minimizes blemishes, and tames redness. And to give your skin a little extra love, it's infused with 1% hyaluronic acid for a hydrating boost that'll leave you with a plump, glowy complexion.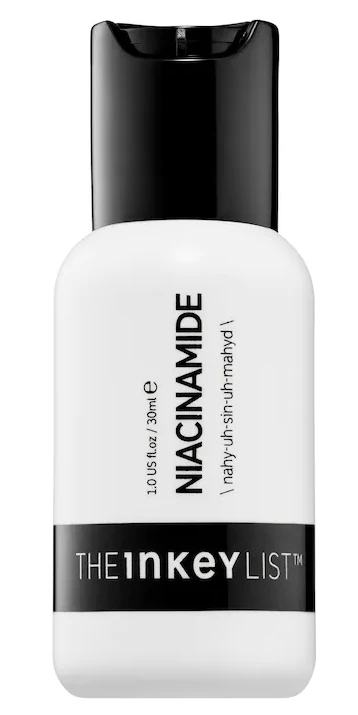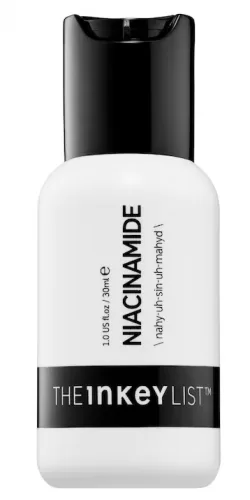 ---
Versed Just Breathe Clarifying Serum
Just breathe and leave this serum to do the heavy lifting. It fusions a dynamic trio of willow bark extract, niacinamide, and zinc, proven to tamp down excess sheen, ease swelling, and calm the skin. The result is a balanced complexion that's less shiny and with fewer clogged pores and breakouts. The watery texture glides on seamlessly and leaves the skin visibly hydrated without feeling sticky.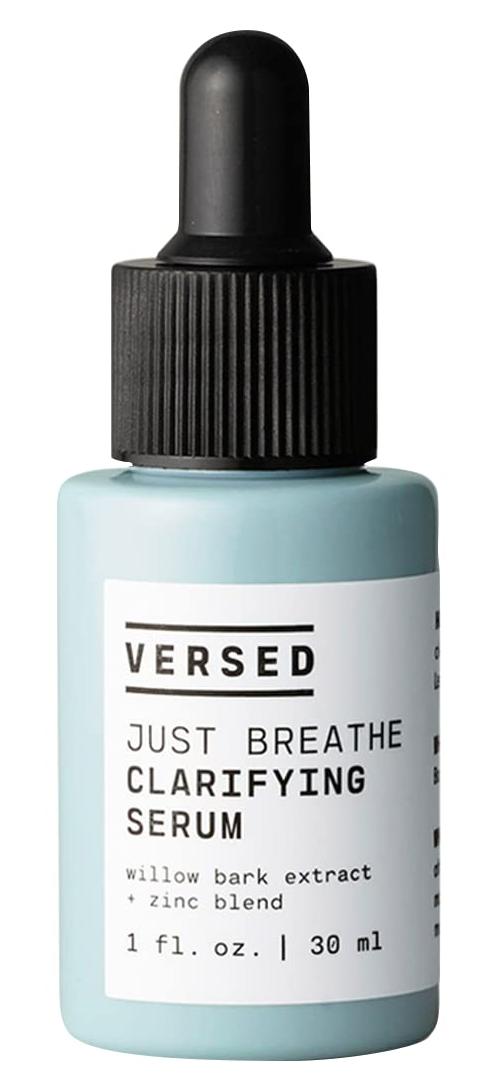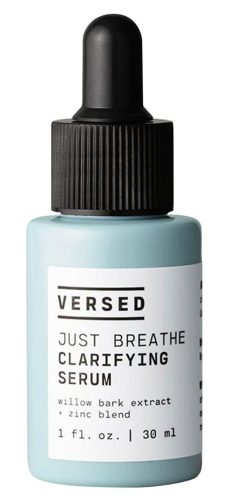 ---
Best oil-control moisturizers
Clinique Dramatically Different Moisturizing Gel
This moisturizer does it all—it hydrates, strengthens, and balances oily skin with ease. And with a massive following, it's clear that the hype is well deserved. Infused with laminaria extract, it fights bacteria and balances sebum production, helping to decongest pores and minimize breakouts. A powerful mix of probiotics fortifies the skin's protective barrier, making it less susceptible to external damage. Meanwhile, hyaluronic acid and trehalose attract moisture and keep skin looking plump and hydrated. Add the fact that it has a gel-like texture that slips on easily and absorbs quickly, and you've got a winning product.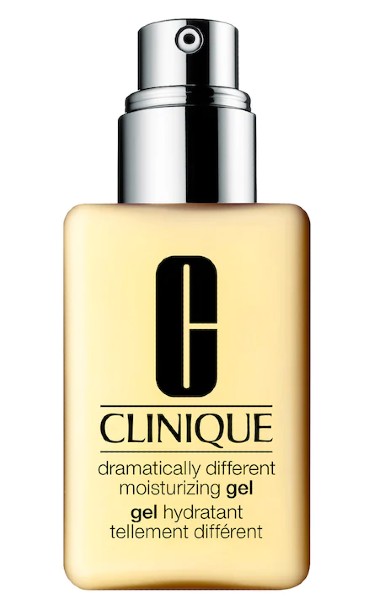 ---
Bioderma Sébium Mat Control
A matte finish is a godsend for oily complexions. It mops up excess sebum, minimizes oiliness, and at the same time, gives your skin a velvety texture. This shine-control product is a top-notch player in the game, thanks to its perfect blend of salicylic acid for gentle exfoliation and zinc to quell any inflammation. What sets it apart from the rest is that it keeps your skin supple and dewy without compromising on oil control. With this gem, you'll have shine-free, hydrated skin that lasts all day.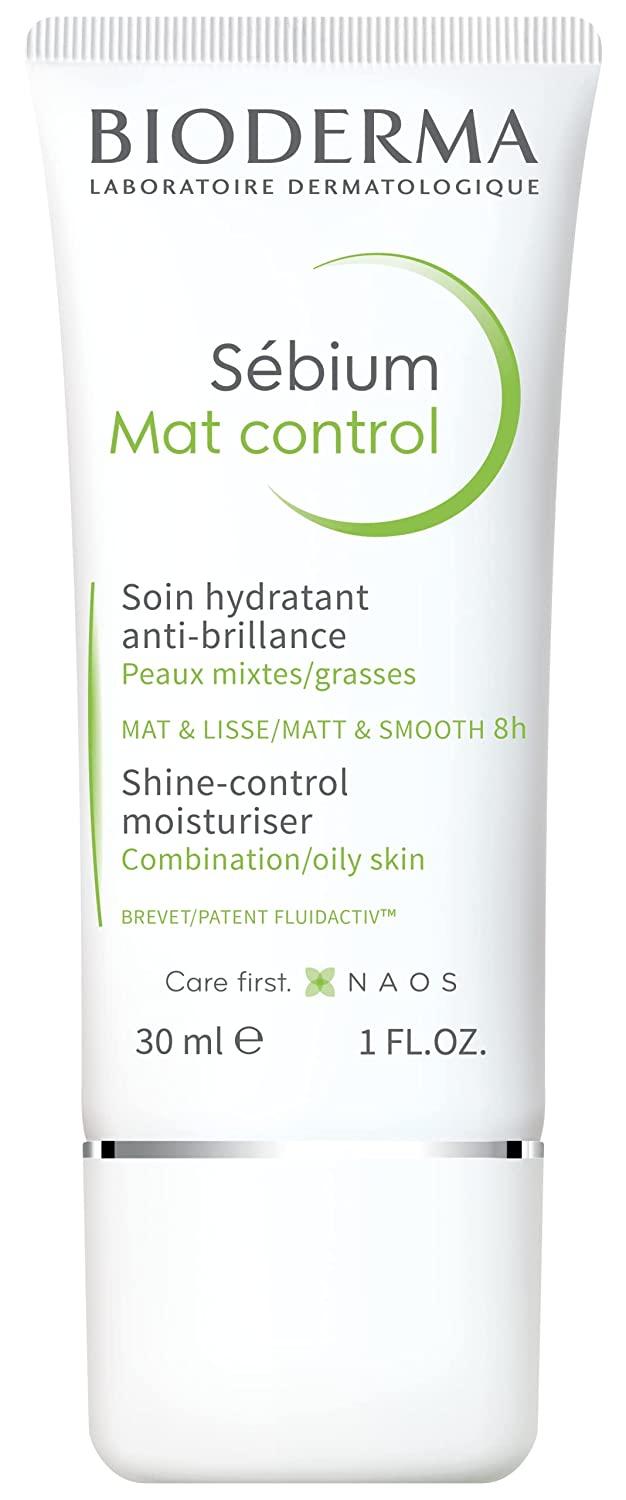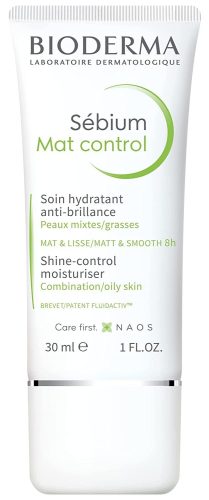 ---
PCA Skin Clearskin Oil-Free Moisturizer
With a powerful 4% niacinamide, PCA Skin Clearskin Moisturizer provides sebum control, hydration, and nourishment in one. The double-duty moisturizer curbs excess oil while reducing post-acne marks, leaving your skin that looks and feels healthy. The calming formula also features natural ingredients like chamomile, aloe juice, and cucumber to soothe and hydrate. And the best part? Its quick-absorbing, non-oily feel won't leave you with a greasy look, so you can take on the day with confidence.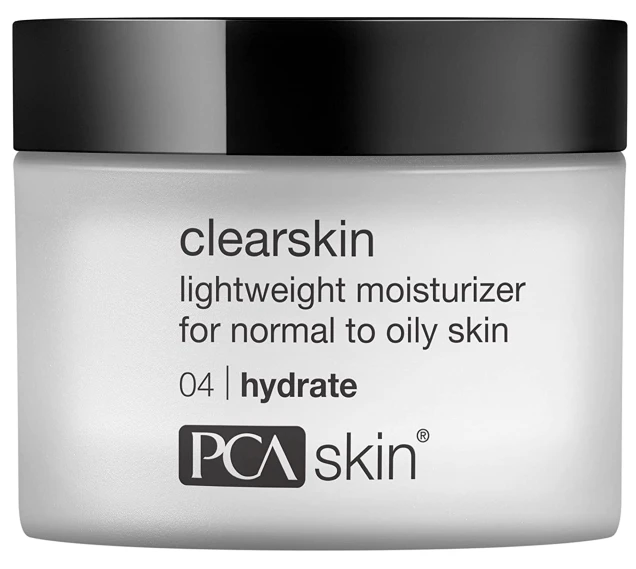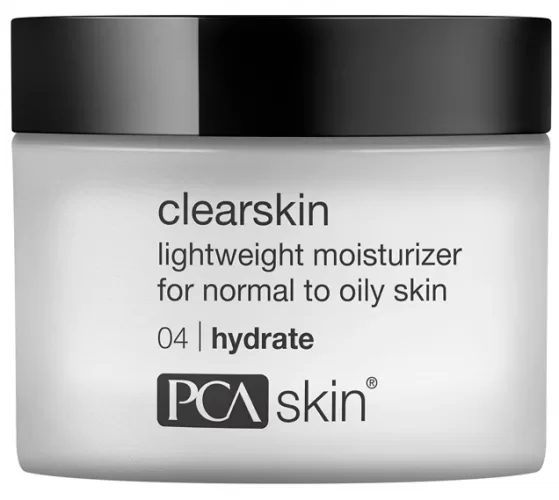 ---
Best oil-control masks
Origins Active Charcoal Mask
Want a vegan mask that purifies the skin, minimizes pores, and controls oil production? Your search ends here! This one combines two of the most effective ingredients for sebum control: bamboo charcoal and white clay. While the bamboo charcoal helps clean pores of dirt and debris, the white clay draws out impurities and oil, resulting in clear and balanced skin. For optimal results, use the mask three times a week.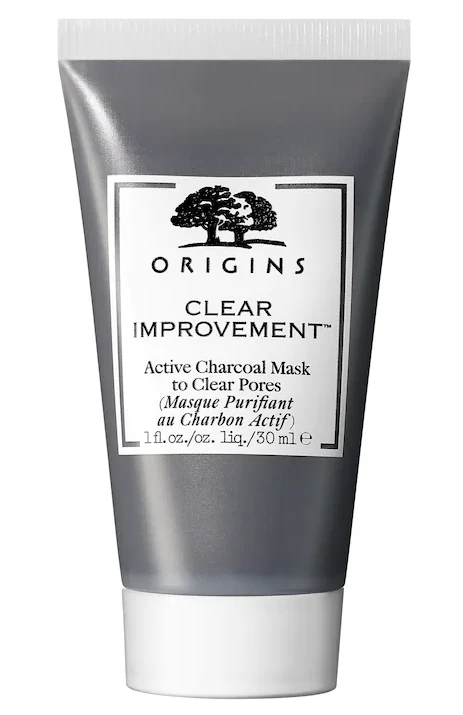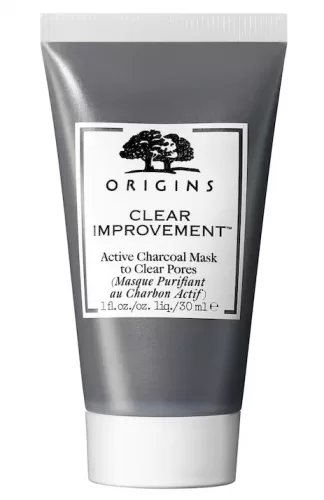 ---
Sand & Sky Oil Control Clearing Face Mask
True to its name, this face mask effectively controls oil and reduces acne without causing dryness or irritation. It does it all with the help of kaolin clay, salicylic acid, and niacinamide—the trifecta for balanced, smooth skin. The addition of mushroom extract further enhances its benefits, as it fades blemishes and reveals a more radiant complexion. In a consumer study, the mask significantly reduced sebum overproduction by an impressive 28% after ten days.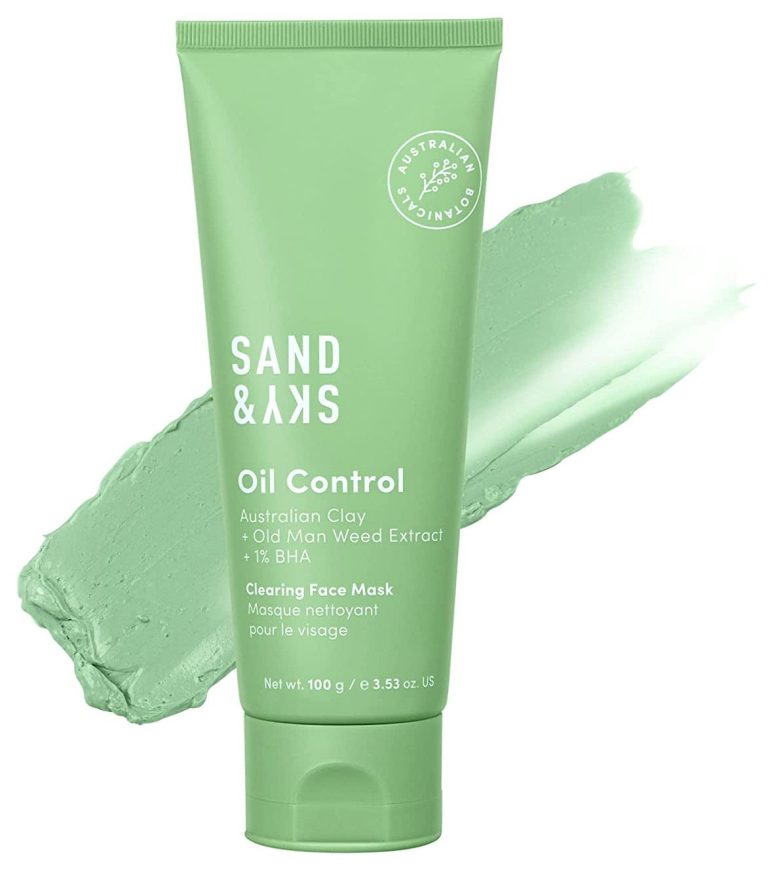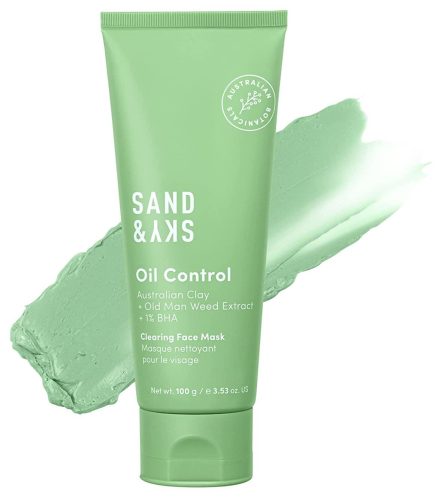 ---
Tata Harper Clarifying AHA + BHA Mask
Want to go all natural? Tata Harper has the perfect oil-control products in the form of a mask that fusions botanical extracts to reveal the very best version of your skin. The allure is in the ingredients. It's made with natural-derived acids, among which three sources of salicylic acid (MVP for soaking up oil and unclogging pores) and quartz micro-crystals to exfoliate dead cells buildup and eliminate pollutants and gunk.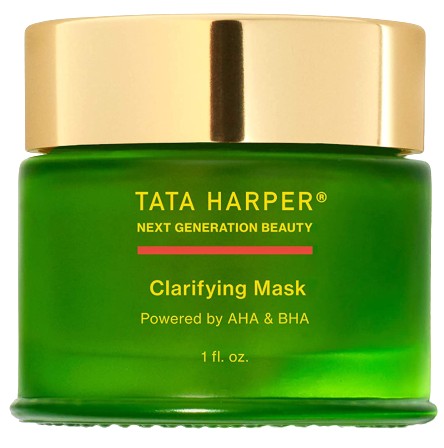 ---
Best oil-control exfoliants
The Ordinary Peeling Solution
As I mentioned in a previous post, this is my go-to peeling solution for controlling oil, improving tone and texture, and clearing pores. The formula contains a potent blend of exfoliants, including salicylic acid, glycolic acid, and lactic acid, which work together to break down the bond between dead cells and clear pores of grime and oil. To counteract potential sensitivities, the peel includes soothing ingredients such as aloe vera and hyaluronic acid. I recommend using it for ten minutes twice a week (at PM!). However, if you're new to acids, this potent formula may not be the best option to start your journey with.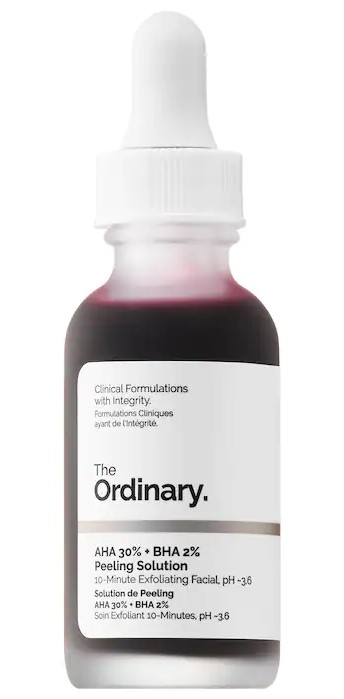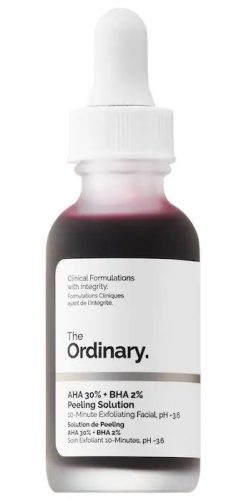 ---
Tatcha The Rice Polish
With just a splash of water, this powder morphs into a cloud-like foam that expertly exfoliates away sebum and dead cell buildup. Packed with rice bran and papaya enzymes, it accelerates cell turnover to banish oil and grime, leaving your skin with a healthy glow. And that's not all; Tatcha Rice Enzyme Powder also features green tea and Japanese rose, calming any swelling and taming redness for a flawlessly smooth complexion.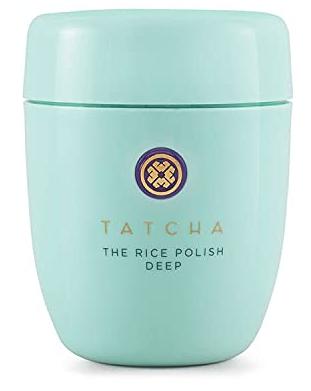 ---
Dr. Dennis Gross Extra Strength Daily Peel
Dr. Dennis Gross created these peel pads pre-dosed with seven chemical acids that reduce shine, refine pores, and minimize scars and wrinkles. It's a two-step treatment: step one uses AHAs and BHAs to exfoliate and smooth, and step two neutralizes aging signs and combats dryness with retinol, resveratrol, and probiotics. One use and you'll be left wondering how you ever managed without it.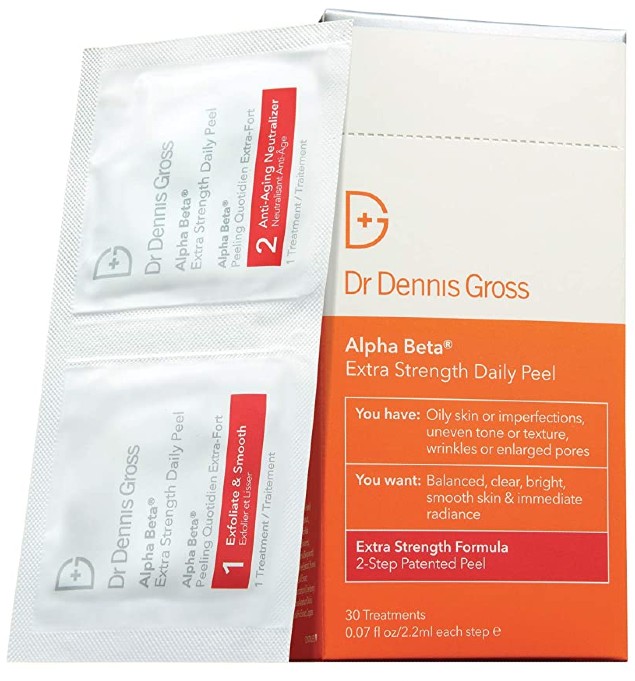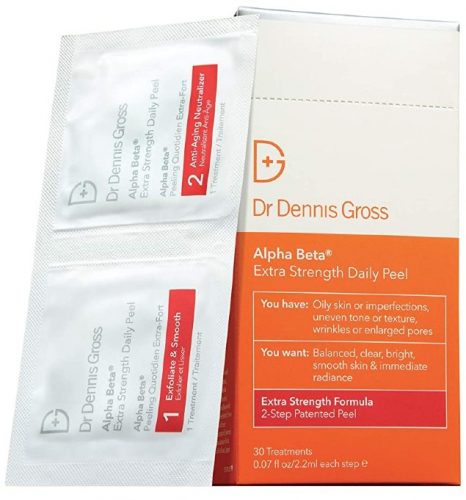 ---
Best sebum-control powder
Etude Zero Sebum Drying Powder
For those times when you need an instant solution to banish excess oil and reduce the greasy look, this oil-control powder will do the trick. Formulated with a high mineral content of 80%, it effectively controls skin oiliness without chalky residues. Plus, it's free of synthetic pigments, mineral oil, talc, and fragrance. Simply apply it gently on areas with excessive sebum after your skincare routine or makeup for a picture-perfect, matte complexion.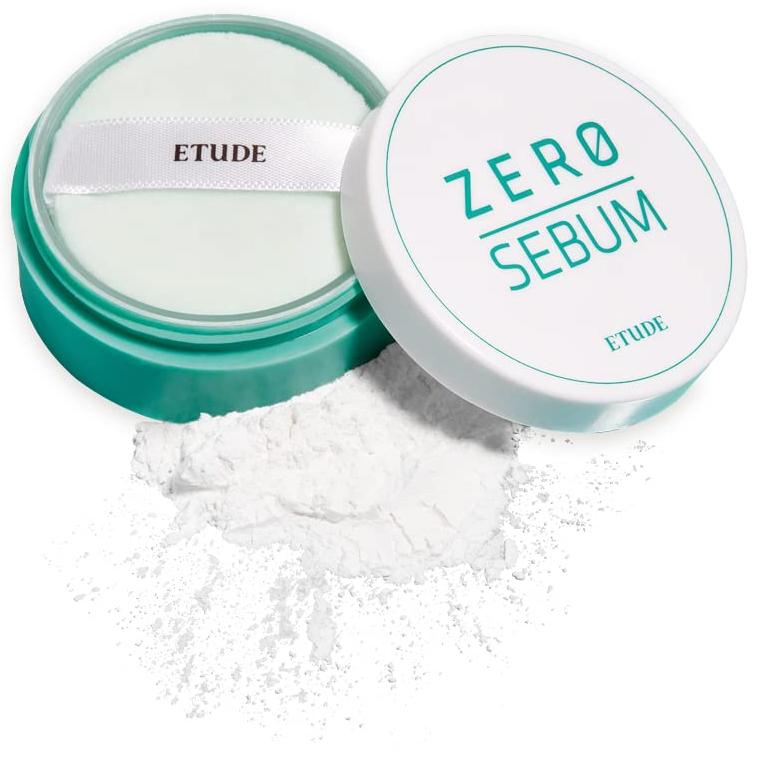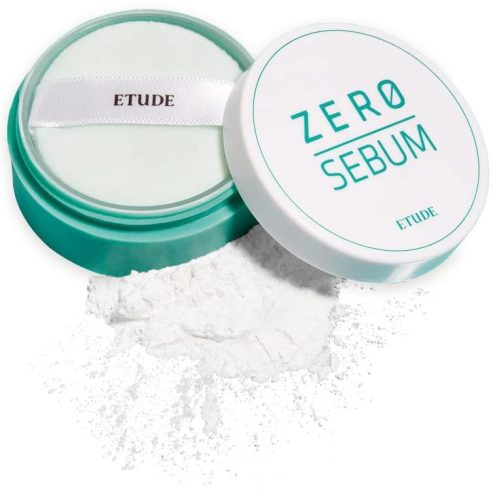 ---
The takeaway
Now that you're armed with the best products to control sebum, your skin is on its way to looking clearer and less shiny. But before you go, there's one more thing you need to know: Many oil-control products can dry out the skin. That's why it's important to use complementary products that hydrate without clogging pores. Think of a hyaluronic acid serum or a ceramide-packed moisturizer. If your entire routine is focused solely on controlling oil, you might actually end up with more sebum. That's because when your skin is dehydrated, your sebaceous glands will produce more oil to compensate for the loss. So, like anything in life, balance is key.