As an oily skin type, I've been fighting sebum since forever. And I tried dozens of oil-control products in the attempt to manage shine and breakouts, some of which worked, others not so well.
While sebum is great and has a key role in moisturizing, its excess makes skin look greasy and clogs pores, causing pimples and blackheads. The reason it made me want to find something to fight sebum back. To save you from the hard work and research, I've pulled out the best oil-control products, from cleansers, and toners to serums, moisturizers, and masks; it's all here. But before I go into it, some background. 
What is sebum
Sebum is an oily substance secreted by the sebaceous glands, formed by a mix of fatty acids, sugars, and waxes. The role of sebum is to maintain skin flora, minimize transepidermal water loss, and protect the skin's surface to prevent external foes from wreaking havoc. But when there's an excess of sebum, it becomes trouble-y.
Causes of excess oil
Sebum overproduction is mostly caused by hormonal imbalance, genetics, medication, or lifestyle choices. You can balance sebum levels and reduce the greasy look by using products containing oil-absorbing ingredients.
What ingredients help control oil
A few ingredients are known to keep that shine at bay and help the skin regulate its sebum production:
Clay – when you apply wet clay on the skin, as it dries, it binds to impurities and excess oil within pores, soaking it up. For this reason, you'll find clay as the main ingredient in masks for sebum control.
Charcoal – has a huge ability to absorb oil and unclog pores, acting like a sponge thanks to its porous texture. The tiny holes attract and trap oil, toxins, and impurities. Charcoal is mainly used in masks and cleansers that target excess oil.
Corn starch powder – can soak the excess sebum, leaving skin shine-free and fresh-looking. It also has soothing benefits.
Niacinamide – also known as vitamin B3, is a multi-tasker that does wonders for oil control while repairing skin damage and even skin tone.
Salicylic acid – due to its small molecular size, this BHA goes deep underneath the dermis, where it sops up oil, unclogs pores, and encourages dead cells to shed away for flawless skin.
Glycolic acid – an AHA known to reduce excessive oil, exfoliate dead cells off the skin's surface, and prevent pores from clogging.
Green tea – the main antioxidant in green tea, EGCG, is a compound that reduces sebum production and fights inflammation.
Hyaluronic acid – because it keeps skin hydrated, it hinders sebum glands from going into overproduction.
As an aside, bear in mind that most ingredients that aid in oil control have drying effects, so you shouldn't go to the other extreme either. Dehydrated skin makes the sebaceous glands go into overdrive and produce more sebum. This is why, when you choose your oil balancing products, you must combine them with hydrating ones that yet won't clog your pores.
Best products for sebum control
Without further ado, these are the best oil-control products to complete your skincare routine and manage that oily skin asap.
Best oil-control cleansers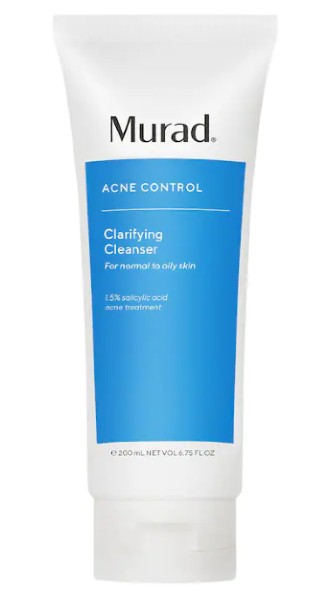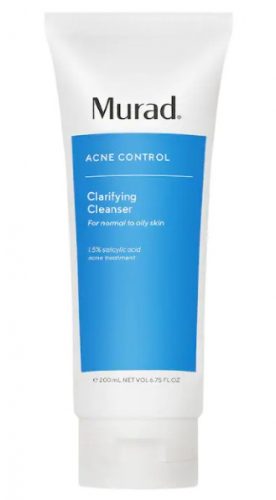 Murad Oil Control Clarifying Cleanser
Murad products are always on the rise and for good reason. This oil-control cleanser dissolves makeup and impurities while helping balance oil, unclog pores and prevent breakouts thanks to 1.5% salicylic acid plus green tea. More than that, the triple source of corn starch helps some more with sebum control, leading to a shine-free appearance and radiant skin.
---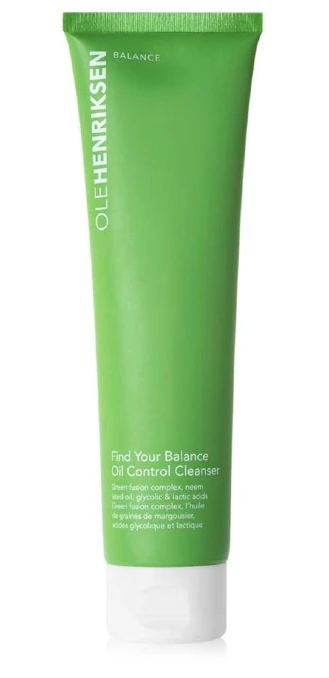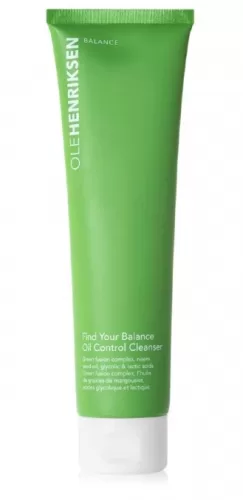 Ole Henriksen Oil Control Cleanser
If you're looking for a non-comedogenic cleanser to control oil and breakouts, Ole Henriksen's product is what you're after. It'll get you a balanced, non-greasy skin by reducing oil with green tea, eucalyptus, kelp, and other natural extracts. At the same time, glycolic and lactic acids cleanse pores in-depth and prevent excess sebum by exfoliating dead cells buildup.
---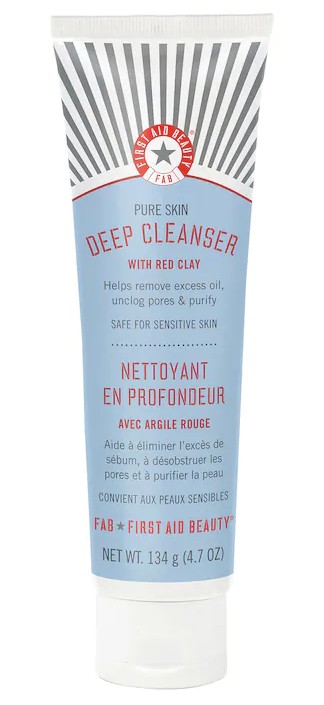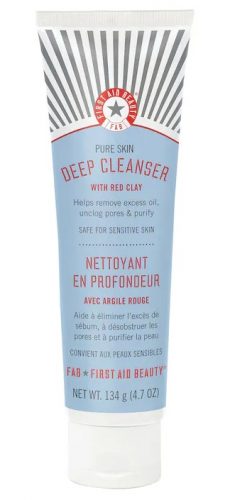 First Aid Beauty Deep Cleanser
This face wash has a red jelly texture given by the red clay that draws out impurities, absorbs sebum, and unclogs pores. As one of the best oil-controlling products, it preps your complexion for the next steps by cleansing and soothing without parching your skin. More than that, First Aid Beauty Deep Cleanser combines green tea, rosemary, and licorice root extracts that have antibacterial and antioxidant benefits — great for those who struggle with pimples.
Best oil-control toners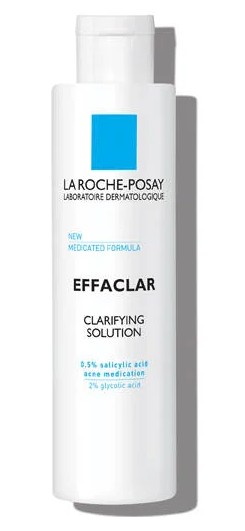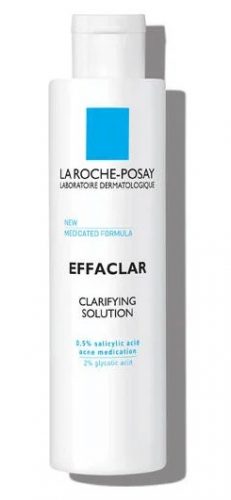 La Roche-Posay Effaclar Clarifying Toner
For an oil-control toner, this one is among the best of them. La Roche-Posay Effaclar Toner is boosted with salicylic and glycolic acids to unclog pores and reduce oil levels. The formula also encourages cell turnover to help improve skin texture and tone, leaving you with a healthy and glowing complexion. Plus, it contains a mix of natural extracts, thermal water, and castor oil to ensure the skin won't dry out but stays smooth and refreshed.
---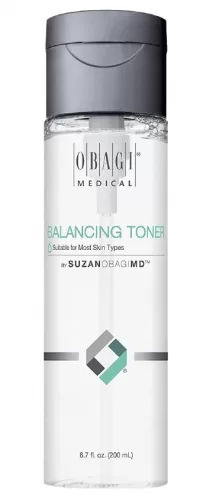 Obagi Oil-Balancing Toner
Obagi made one of the best oil-balancing products containing glycolic acid and antioxidants sourced from natural extracts. This toner aids in minimizing pores look, regulating excess oil, as well as moisturizing and refreshing the skin. Not only does it contain sebum-controlling ingredients such as witch hazel and glycolic acid, but it's also rich in aloe polyphenols, broccoli extract, and bioflavonoids, which serve in defending the skin while keeping it quenched.
---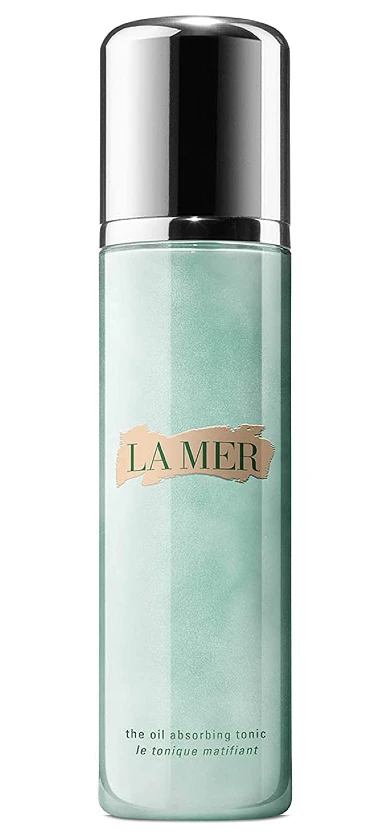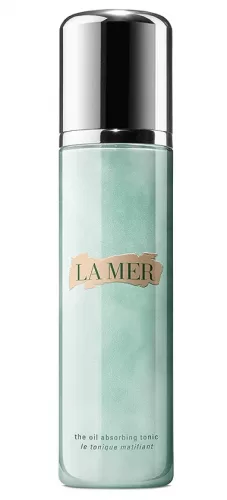 La Mer Oil Absorbing Tonic
Created with oily skin in mind, La Mer Oil Absorbing Tonic is infused with shine-balancing ingredients, such as algae extract, zinc, and three sources of copper. It also shrinks large pores, leaving a matte appearance after use, and it's boosted with lots of skin-loving ingredients. Oh, and it smells like vacay: a marine, refreshing scent.
Best oil control serums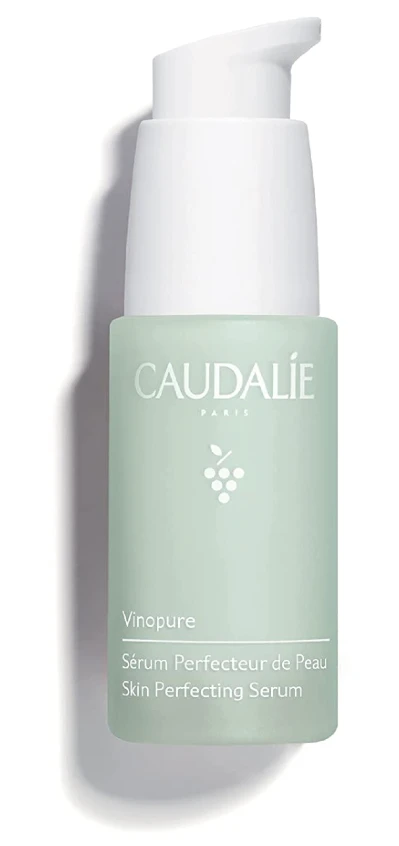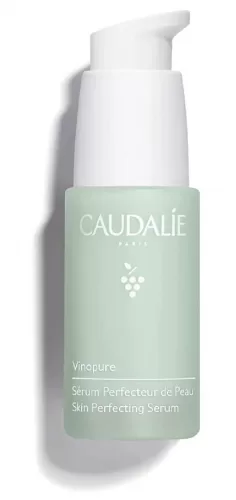 Caudalie Vinopure Skin Perfecting Serum
Using this oil-balancing serum twice daily will bring you closer to a shine-free look, minimize pores look, and improve acne thanks to natural-sourced salicylic acid and niacinamide. Plus, to hinder dryness, the formula packs rosewater, hyaluronic acid, vitamin E, and a mix of nourishing oils. Exhale, Caudalie Vinopure Serum is non-comedogenic, so it won't ever clog your pores.
---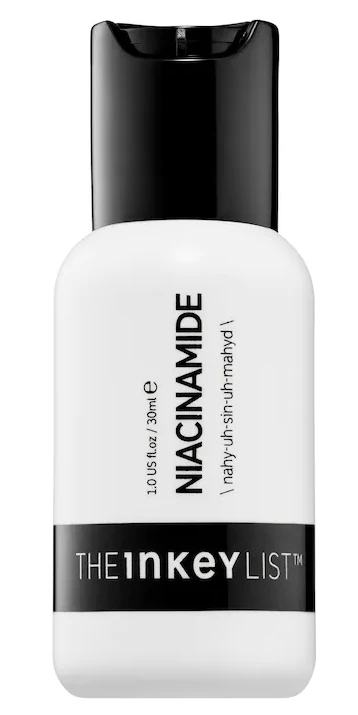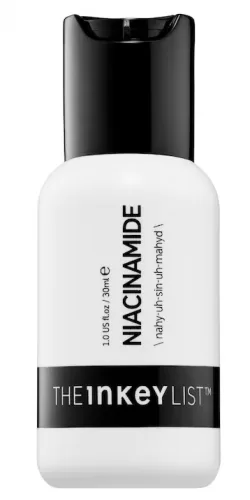 The Inkey List Oil Control Serum
Here's another best oil-control product formulated with 10% niacinamide working effectively at reducing excess sebum and blemishes. Since it's also spiked with hyaluronic acid, glycerin, and squalane, The Inkey List Oil Control Serum ensures your skin stays healthy, hydrated, and plump. Bonus: it's lightweight, non-comedogenic, and oil-free, making it ideal for oily skin, acne, sebum control, and large pores.
---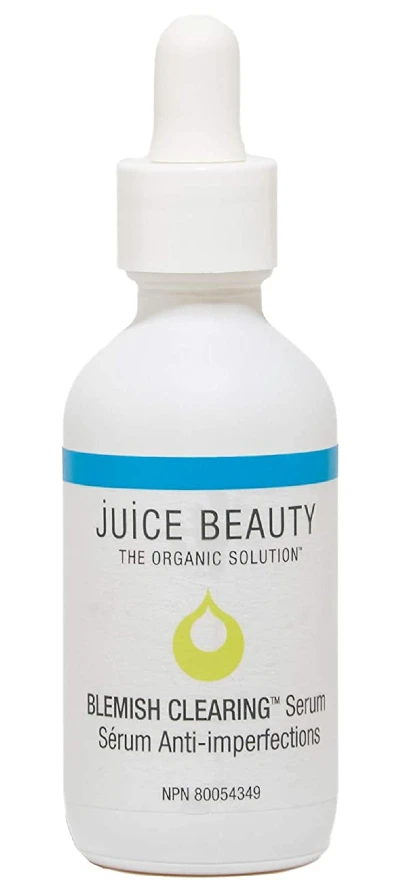 Juice Beauty Blemish Clearing Serum
As one of the best oil-control products, it fusions 0.75% willow bark derived salicylic acid, plus willow bark to clear blocked pores and sop up sebum. On top of that, it has green and white tea, which are also known to possess oil-controlling benefits alongside their soothing and hydrating effects. Besides, using Juice Beauty's serum will boost your skin's antioxidant defense thanks to coenzyme Q10, vitamins C, E, and B5.
Best oil control moisturizers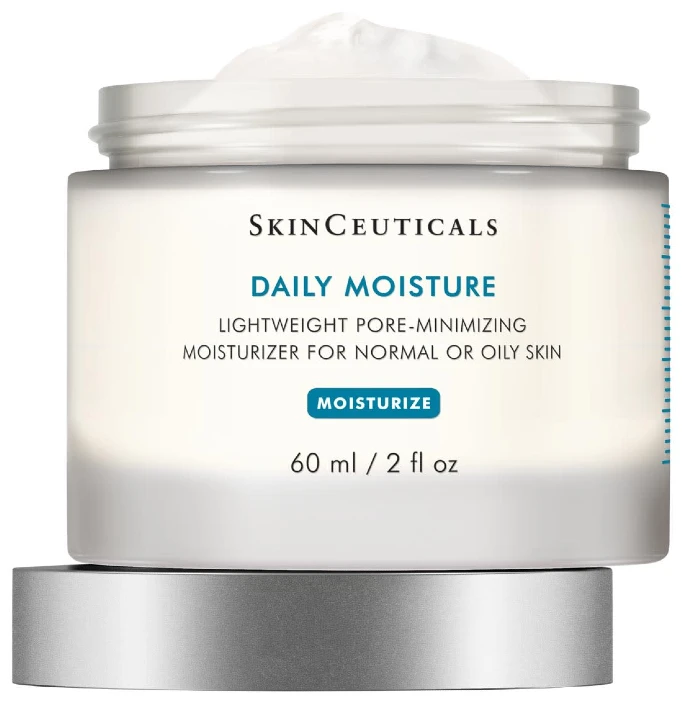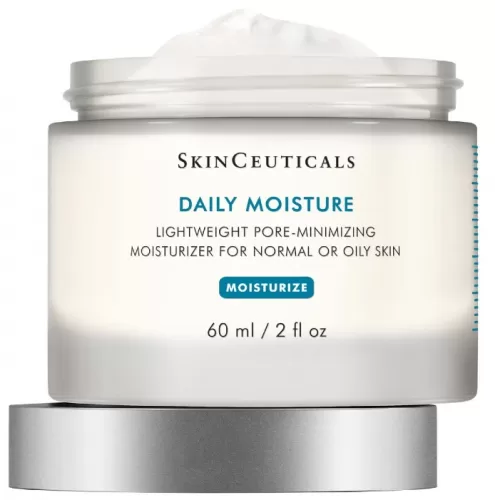 Skinceuticals Daily Moisture
This moisturizer is perfect for balancing sebum as it was made for oily skin, so it's packed with ingredients that hydrate without blocking pores. Hydrated skin means less sebum. Despite how decadent this whipped formula appears to be, you'll be pleasantly surprised at how lightweight and nongreasy it feels in practice. The moisturizer is made with red and brown algae to nourish, plus rich botanical extracts that restore moisture and minimize pores look while bursting skin with hydration from sodium hyaluronate, witch hazel water, and vitamin B5.
---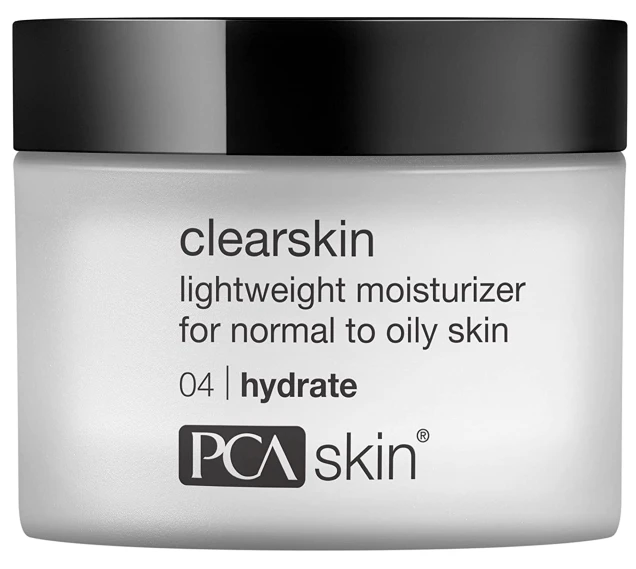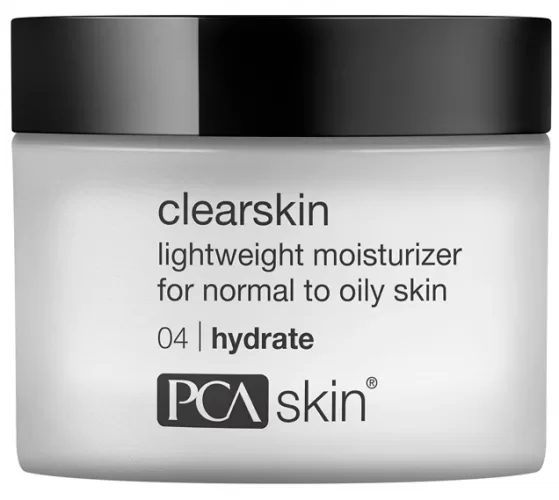 PCA Skin Clearskin Oil-Free Moisturizer
For sebum control, hydration, and nourishment in one moisturizer, check this one. The 4% niacinamide regulates oil production by hydrating skin while banishing post-acne marks. In plus, Pca Skin Clearskin Oil-Free Moisturizer boasts calming nature-derived ingredients, such as chamomile, aloe juice, and cucumber in a quick-absorbing non-oily feel formula that leaves skin hydrated, without the greasy look.
---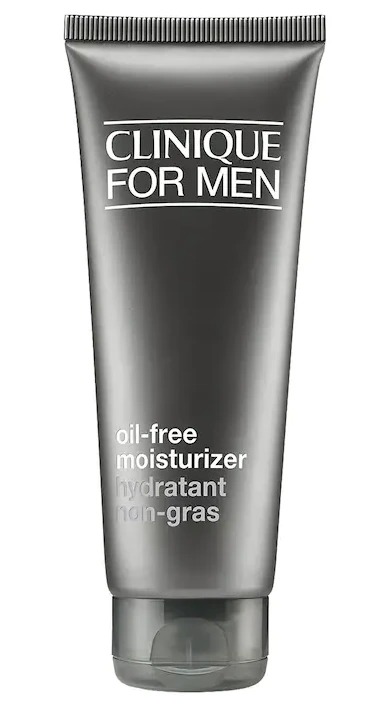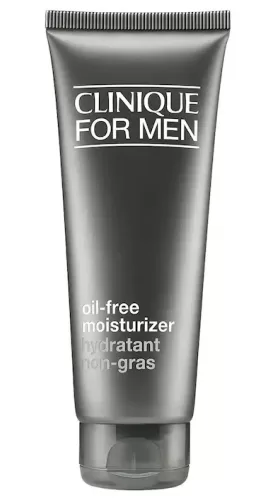 Clinique Oil Control Moisturizer
This is one of those Clinique products addressing men. So what? We like its formula because it's mattifying and hydrates the skin, minimizing excess sebum. It combines cucumber with caffeine, hyaluronic acid, and a mix of plant extracts to soothe and calm breakouts. Also, it's formulated without oil, making it one of the best moisturizers for sebum control.
Best oil control masks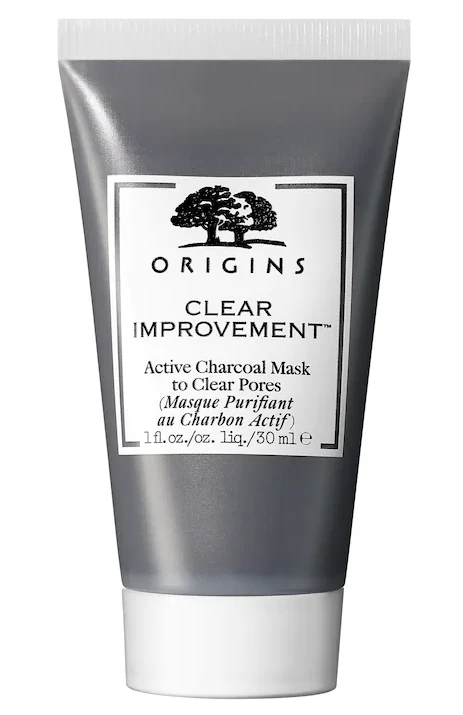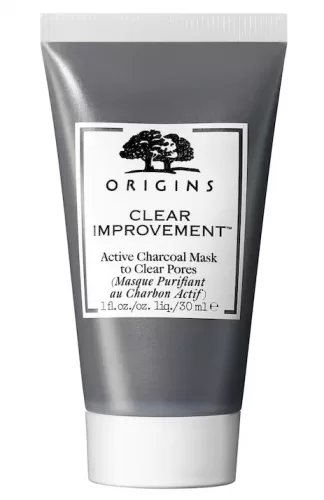 Origins Active Charcoal Mask
If you want a vegan purifying mask to reduce oil and pores look and refine skin texture, look no further. This mask has two of the most sought-after elements for sebum control: bamboo charcoal and white clay. Besides regulating excess oil, Origins Active Charcoal Mask draws impurities unclogging pores, leaving skin smooth and clear. 
---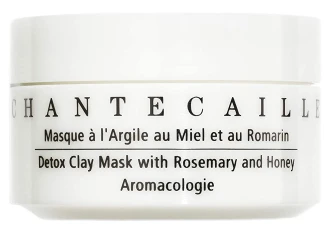 Chantecaille Oil-Control Mask
Ten minutes twice weekly, and your skin gets that dose of ingredients it needs to minimize sebum production without causing dryness. The kaolin clay is the oil-absorbing hero in this sebum-control mask, while honey, mushroom, orange peel, and rosemary purify and shrink pores look. As a bonus, this detox max uses a blend of flower waxes to leave skin baby soft.
---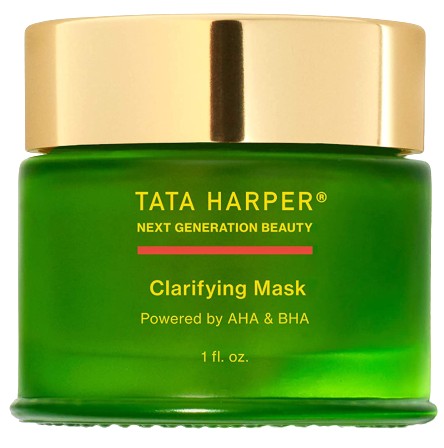 Tata Harper Clarifying AHA + BHA Mask
Tata Harper created one of the best oil-control products, a mask that fusions a slew of AHAs and BHA. This is what you need to detox, control sebum, hydrate and reduce blemishes appearance. The allure is in the ingredients. It's made with natural-derived acids, among which three sources of salicylic acid (MVP for soaking up oil and unclogging pores) and quartz micro-crystals to exfoliate dead cells buildup and control excess oil.
Best oil control exfoliants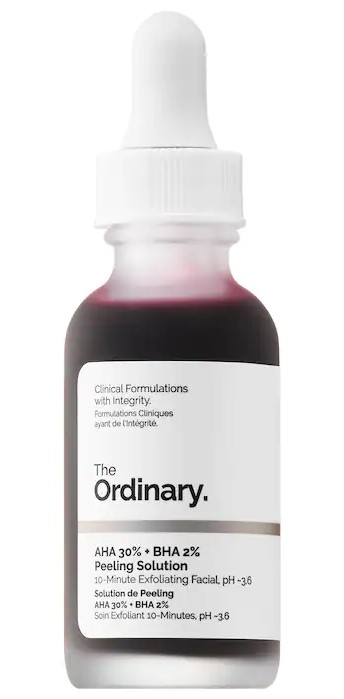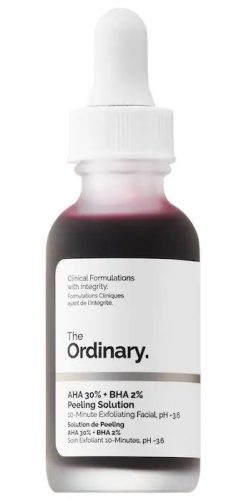 The Ordinary Peeling Solution
I've already said it here this is my go-to peeling solution and I love it because it helps control oil, improve skin texture and unclog pores. Besides exfoliants like glycolic, salicylic, lactic, and tartaric acids, it uses plumping ingredients, such as aloe leaf water, vitamin E, hyaluronic acid, and glycerin. Ten minutes twice a week (at PM!), and your skin will radiate. Not bad, huh?
---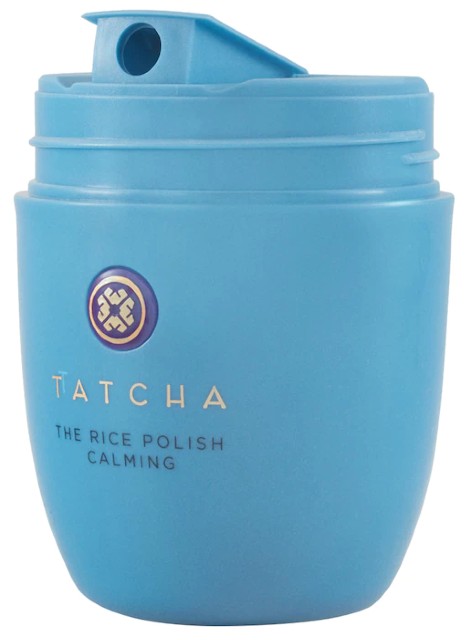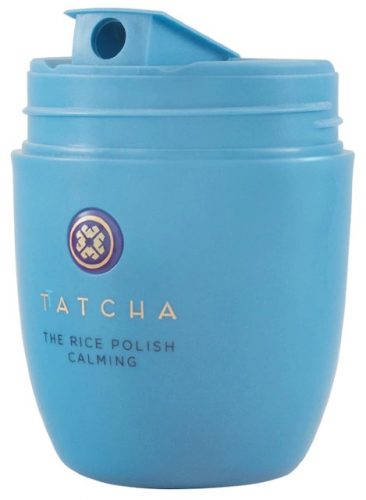 Tatcha Rice Enzyme Powder
Once activated with water, this powder transforms into an exfoliating creamy foam that sheds away sebum, impurities, and dead cells. Japanese rice bran and papaya enzymes boost skin cell turnover, eliminating oil and all gunk revealing healthy glowing skin. Along with all that, Tatcha Rice Enzyme Powder contains green tea, amino acids, and lactic acid that help resurface the skin while keeping it plump.
---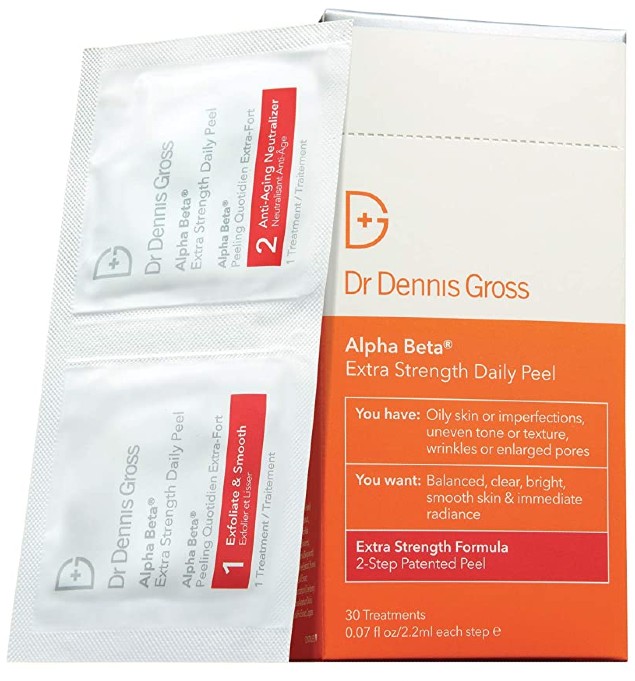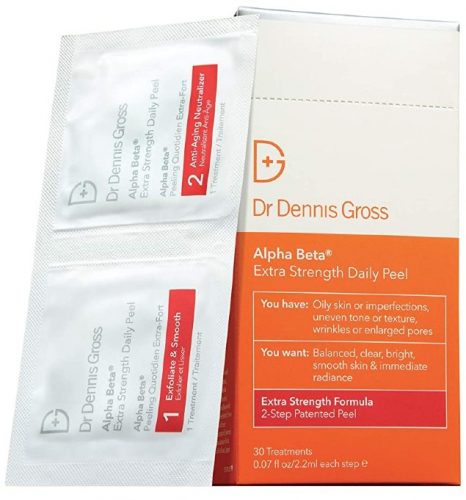 Dr. Dennis Gross Daily Peel
Dr. Dennis Gross created these peel pads pre-dosed with seven acids that work to reduce shine, pores look, scars, and wrinkles appearance. It's a two-step treatment: step one uses AHAs and BHAs to reduce oil, exfoliate, and smooth, and step two neutralizes aging signs and combats dryness with retinol, resveratrol, adenosine, and green tea extract. You don't want to miss it out!