We've all been guilty of committing skincare sins and letting questionable chemicals sneak onto our faces. But as they say, better late than never, and sooner or later, we all start to wise up and become more mindful of our beauty routine. And when it comes to that, Ahava is one of the best brands to reach for result-driven products that are naturally and consciously formulated without nasty chemicals. This brand is a shining example of how to deliver effective skincare with only skin-friendly ingredients. Ahead, we take a closer look at some of the most iconic Ahava products and discuss the bestsellers and our favorites.
But not before we give you the lowdown on the brand and learn about its unique proprietary ingredients that set it apart from the competition.
The history
Everything began in 1988 when a local spa technician, Ziva Gilad, observed female tourists bottling mud to take home. So he gathered a team and started selling mud bottles and salt crystals to tourists who came to the Dead Sea. Later on, these bottles were sold throughout Israeli stores with a successful venture, generating nearly $1 million in revenue in the first year. But for the company to grow, it needed to go internationally, which happened, by the mid-1990s, early 2000. Fast forward to today, and Ahava is one of the most buzzed-about skincare brands out there, using only 100% skin-friendly, vegan, and sustainably sourced ingredients.
In-house proprietary ingredients in Ahava products
Every product crafted by Ahava is kind to the skin. Vegan, cruelty-free, without traces of potentially harmful elements, and still effective, they basically check every box. However, what makes this brand truly distinctive is its in-house proprietary ingredients that you won't find in any other beauty products, including:
Osmoter™: a signature blend of Dead Sea-sourced minerals (magnesium, sodium, calcium, potassium) that act like a moisture magnet to hydrate and replenish skin.
Dead Sea mud: a mineral-rich mud from the Dead Sea known for its purifying, restorative, and therapeutic benefits. 
Goji berries: the ultimate boost proven to neutralize free radicals, boost collagen, and help skin retain moisture.
Iceland moss: it's a unique symbiosis between fungi and algae used to deliver lightweight hydration.
Dead Sea salt: it's naturally crystalized and contains potent mineral deposits from the Dead Sea. It's great at easing dryness, exfoliating gently, smoothing roughness, and improving skin barrier function.
Dead Sea water: it's made of 34% solid minerals, and it is rich in salt and magnesium which are known to improve the protective barrier and ease swelling.
Moreover, Ahava has a vast collection of products to take care of both the face and the body. Essentially, they focus on the prevention and correction of aging signs, loss of firmness, and dullness, with products that cater to a wide range of skin types, including dry, oily, and sensitive.
How much do Ahava products cost?
Ahava products come with a reasonable price tag and offer great value for the money. For instance, the most expensive Ahava product is an anti-aging cream, which you can buy for $103. The cheaper product is a hand cream, which costs no more than $25. Most eye creams at Ahava cost around $60, while for most moisturizers, the average price is around $80.
Is Ahava cruelty-free?
Yes, Ahava has been committed to being cruelty-free since the very beginning. The brand never uses in its formulations animal-derived ingredients and never tests its components or products on animals.
The best Ahava products to try
Whether you're after a hydrating moisturizer, a gentle exfoliant, or a luxurious body lotion, the best Ahava products ahead will fit the bill.
---
Ahava Dead Sea Crystal Osmote X6 Serum
Get your hands on this oil-based serum to reduce the look of fine lines and achieve a youthful glow. It's chocked full of nourishing oils rich in fatty acids, such as jojoba and sea buckthorn, which are known for their intense hydration and restorative benefits. They're also sources of antioxidants, meaning the serum also protects your skin from the harmful effects of free radicals that prematurely age it and weaken collagen fibers. The X6 in its name means the serum contains a six times higher concentration of Osmoter™—Ahava's signature blend of Dead Sea minerals—which you already know how moisturizing it is.
Just keep in mind that if you're not looking for an oily sensation, you may want to reconsider this product.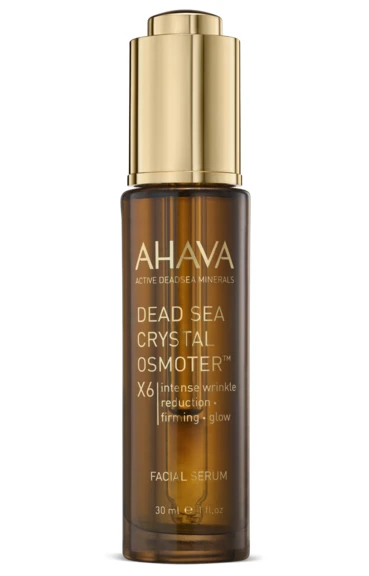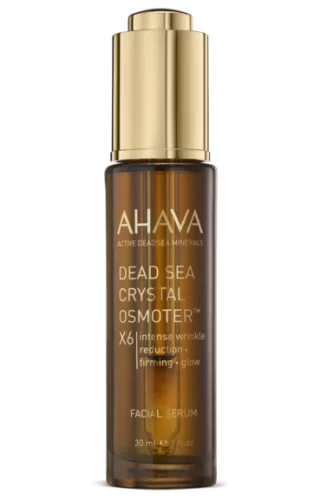 ---
Ahava Caressing Body Sorbet
This Ahava product is the real deal, loved by Amazon shoppers and boasting close to 500 positive reviews from happy users. If you want to treat yourself to some serious self-care, it's for you. This body sorbet contains minerals that work wonders to strengthen your skin, amino acids to hydrate it, and Dead Sea water that's a natural exfoliant and a nourishing soother. And the best part? The cream-gel texture feels like a luxurious indulgence, sinking into the skin without any greasy or sticky residue. As an added bonus, it has a refreshing scent of mandarin and cedarwood that will energize not only your body but also your mind.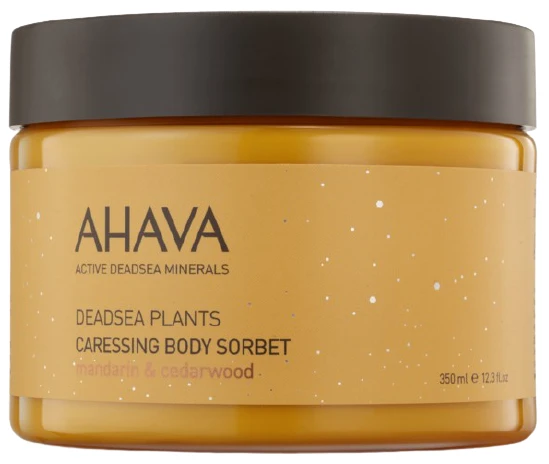 ---
Ahava Mineral Hand Cream
Show your hands a little extra TLC with one of the most popular products by Ahava. This hand cream doubles as skincare to deeply hydrate and smooth dry patches on the knuckles. The secret? It's formulated with shea butter and olive oil, which are two replenishing emollients that almost instantly soften cracked skin. And despite its moisturizing formula, it does not feel sticky or thick at all. One thing though, while some reviewers complained about the cream having a strong floral scent, others said they enjoyed it. If you fancy light scents, this hand cream might not be to your liking.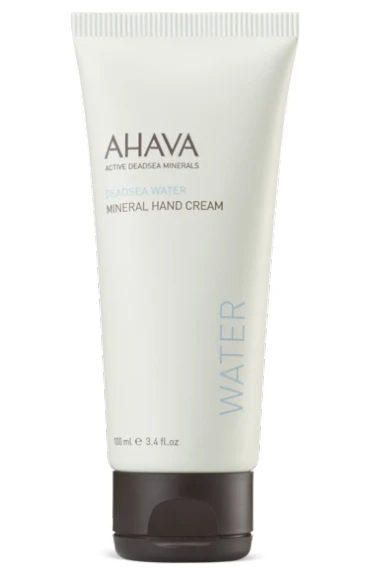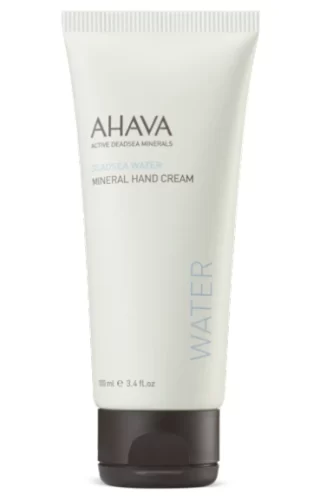 ---
Ahava Essential Day Moisturizer – Normal To Dry
Best for those with dry skin in need of a little boost, this hydrating moisturizer imparts a healthily-looking glow that lasts all day. It's packed with repairing and plumping ingredients, like amino acids, Dead Sea minerals, and urea, which not only hydrate but form an invisible veil over your skin to lock in moisture and protect from external aggressors. Those with normal or dry skin will love this one most. Still, we advise oilier friends to steer clear because this moisturizer contains a considerable amount of ethylhexyl palmitate, an emollient known to clog the pores.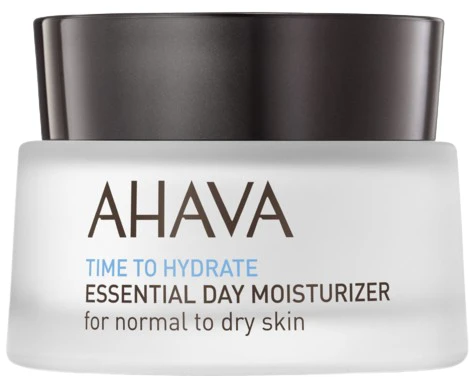 ---
Ahava Liquid Dead Sea Salt
This Ahava bestseller makes you feel like you've taken a dip in the Dead Sea. It's a body gel made with a high concentration of the brand's signature Osmoter™, vitamin E, and grapefruit oil that leave skin oh-so-soft and reclaim moisture and smoothness. To unlock the full potential of this luxurious body gel, apply it all over your body, let it sit for two minutes, and then rinse off. Or, if you want to take your relaxation game to the next level, add a generous amount to your warm bath and soak in the mineral goodness.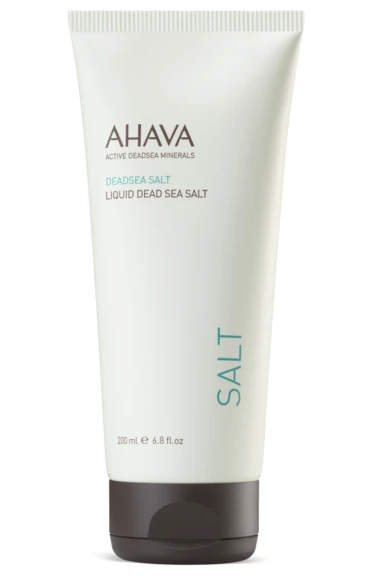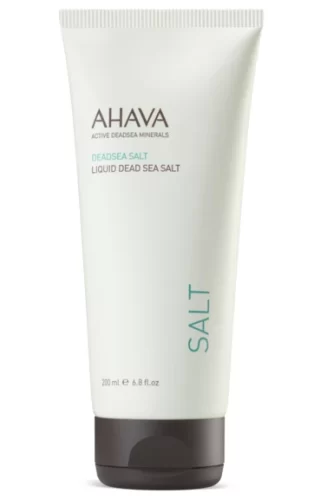 ---
Ahava Purifying Mud Mask
To exfoliate, smooth, and purify, give this mask a try. It contains some of the most hard-working and gentle ingredients to do all of the above, including kaolin, Dead Sea mud and water, and lactic acid. One of the best things about this mask is that it's delicate enough for even the most sensitive skin, so you never have to worry about feeling stripped or irritated. Instead, your face will be left feeling healthy and truly refreshed.
To use, simply apply a generous layer to your skin, avoiding the eye area, and let it work its magic for 2-3 minutes before rinsing off with tepid water. And for even better results, we recommend following up with your favorite moisturizer to keep your skin looking and feeling its absolute best.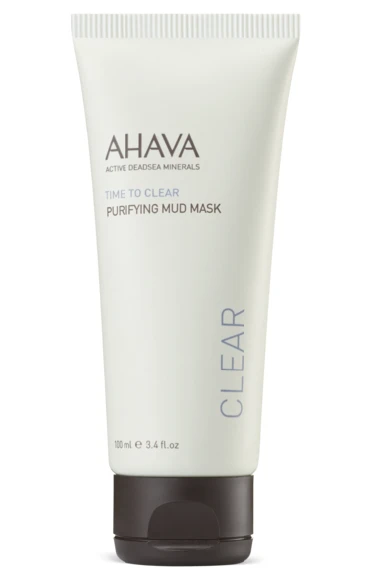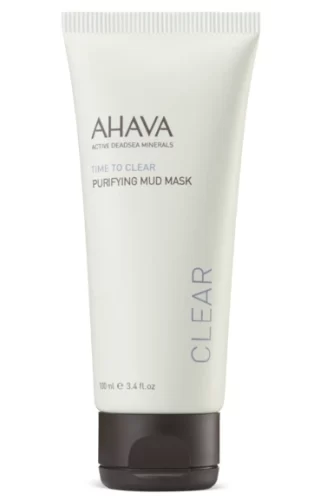 ---
Ahava Extreme Firming Eye Cream
This Ahava's eye cream is a real crowd-pleaser and for good reason. It packs a powerful punch with its unique blend of ingredients and creamy texture that nourishes and hydrates the delicate eye area. The shea butter and squalane work their magic by plumping the skin, while the hyaluronic acid reduces the appearance of fine lines and wrinkles. Plus, the amino acids stimulate collagen production. To top it off, the eye cream has a rich, velvety consistency that relieves dryness instantly and gives a comforting hug of moisture as it's applied.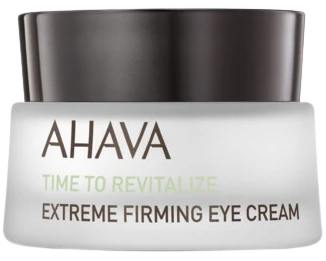 ---
Ahava Extreme Night Treatment
To wake up to skin that's bouncier than a kangaroo on a trampoline, pick Ahava Extreme Night Treatment. It's a concentrated (yet fast-absorbing) serum packed with three different types of peptides and goji berries that work to promote firmness and elasticity. The star of the show, however, is Osmoter™X6, which makes the treatment feel like a big glass of water on a hot summer day—aka super-hydrating. There are also a plethora of antioxidants and skin-soothers that round out this little bottle of bliss so you can expect it to be delicate and protective, too. We give extra credit to the pump applicator that allows dispersing of the right amount of product and keeps bacteria out of the mix.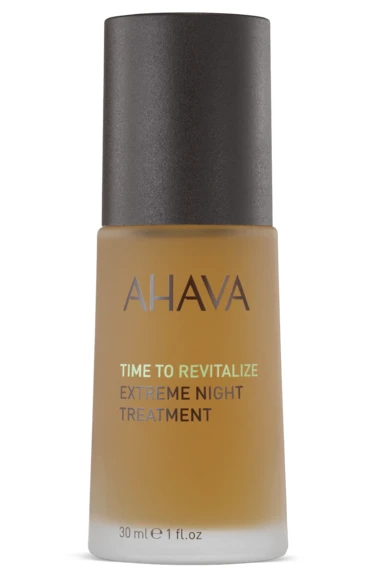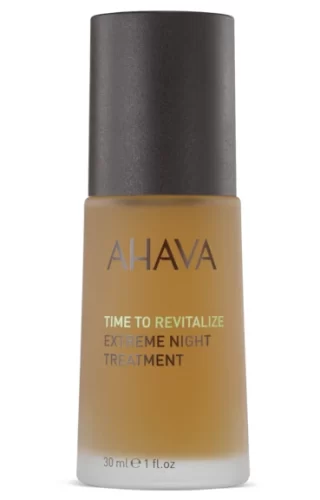 ---
Ahava Mineral Radiance Overnight De‑Stressing Cream
You know, external aggressors such as pollution and UV speed up skin aging and make your complexion appear dull over time. That's why you need a nighttime product to prepare your skin for the foes you're encountering day in and day out. Ahava De-Stressing Cream works while you sleep to help your skin recoup its resilience, leaving it reinforced come morning. It packs a serious punch against those environmental stressors, such as a proprietary blend of minerals from the Dead Sea, antioxidant-rich algae, and hydrating vitamin B5.
---
Ahava Dermud Intensive Foot Cream
From head to toe, Ahava has got you covered, and this foot cream is proof. If you suffer from dry, cracked heels, then look no further because this foot cream is here to save the day; not only does it provide instant relief, but it also works to prevent future dryness and cracking. Its magical formula, consisting of shea butter, coconut oil, aloe, Dead Sea water, and mud, has a thick consistency that allows it to give a hefty dose of rich moisture with each use. And the delicious scent is a bonus.