If you've been keeping up on what's happening in the skincare world, you know everyone is raving about peptides. They're quickly becoming the most sought-after ingredient for a firm and elastic complexion. Ask any derm, and they'll sing the praises of products that focus on peptides, like a few of our favorite crow's feet-reducing eye creams.
So, what are these guys? What are the benefits of peptides for the skin, and what should we know before incorporating them into our skincare routines? In today's post, we'll answer your burning questions surrounding peptides and why everyone is looking to them as the go-to ingredient.
What are peptides?
Peptides are strings of amino acids made by the body that act like building blocks for proteins and give skin structure and plumpness.
How peptides work
When topically applied, peptides act like cell messengers, as they trigger the body to perform specific actions, like building collagen and elastin, the proteins involved in maintaining firm skin. Since factors like age and environmental damage deplete the collagen and elastin levels in the skin, applying peptides prompts the skin into rejuvenation mode over time.[1]
Types of peptides
The different types of peptides have various benefits for the skin. Depending on their structure, peptides fall into three major categories, each working in distinct ways on the skin. Usually, in skincare products, you find signal, carrier, neurotransmitter peptides, or a combination of these for the pinnacle of anti-aging. Here is a bit about the broad categories of peptides and their role in skincare.
Signal peptides
Signal peptides — also called matricins or collagen stimulators — are able to trigger the production of collagen, elastin, and glycosaminoglycans, which reduces fine lines, wrinkles, photodamage, and dark spots, smooths, and firms.[2] These are the most common signal peptides found in skincare:
Palmitoyl Tripeptide-38: known as Matrixyl, helps build proteins found in the skin matrix (collagen and hyaluronic acid).[3]
Carrier peptides
Carrier peptides facilitate the delivery process of elements like copper and magnesium (required for healing damage and easing inflammation) into the skin. A common carrier peptide in skincare is copper peptide, which promotes protein synthesis and provides anti-inflammatory and antioxidant benefits while regenerating and repairing skin.[2]
Neurotransmitter peptides
Neurotransmitter peptides can penetrate the skin and relax muscles which leads to a reduction of fine lines and wrinkles.[2] The most praised neurotransmitter peptide in skincare is acetyl hexapeptide-8 (Argireline) — also called "botox in a jar" — due to its ability to boost moisture, reduce wrinkles, and tone the skin.[2][4]
How to use peptides
Peptides can be incorporated into any part of your routine, but they're more likely to benefit the skin when used in a serum or moisturizer, especially at nighttime, when they work with the skin's restoration process to recoup smoothness and softness.
Peptides can be pretty much paired with most skincare actives out there. For instance, using retinol and peptides helps with aging signs, each working through a different mechanism: while retinol encourages cell turnover, peptide boost collagen, elastin, hyaluronic acid, and other essential skin components, reducing the look of fine lines and wrinkles. You can either use a peptide serum in the morning and a retinol one at night or pair a peptide moisturizer with a retinol serum at night.
Another mighty combination for skincare is using peptide and niacinamide. Both gentle, this blend can improve firmness, soften wrinkles, minimize hyperpigmentation and calm the skin, making it especially good for a damaged barrier. And finally, vitamin C and peptides are the MVPs for defending your skin against photodamage. Consider using a vitamin C serum in the morning to defend the skin's cellular structure and a peptide serum or moisturizer at night to create back the key components.
Are peptides safe for the skin?
Since the body actually makes peptides, they are well tolerated when topically applied. Most people — with reactive skin included — can use peptides, yet it's always better to do a test patch when you incorporate a new product into your routine.
The best peptide products
Need some guidance to choose the right peptide-enriched product? Here are some options to start incorporating peptides into your routine:
---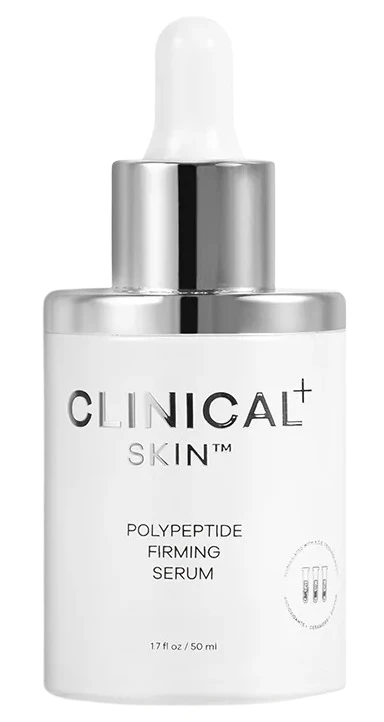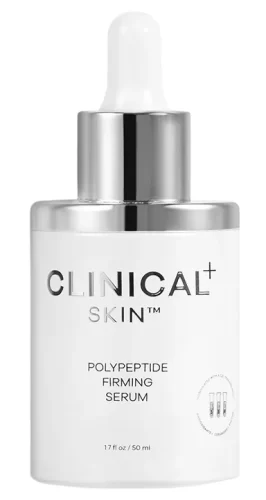 1
Clinical Skin PolyPeptide Firming Serum
Clinical Skin PolyPeptide Firming Serum loads a serious amount of five of the best peptides for skin: copper peptide, Argireline, and Matrixyl. In plus, it's got ceramides, cholesterol, and vitamin C to fortify, support, and moisturize for firmer, more elastic skin and less noticeable aging signs.
---


2
The Ordinary Buffet Multi-Technology Peptide Serum
This serum is formulated with a blend of hard-working peptides, including Matrixyl 3000 and Synthe'6, known to help restructure and repair damaged skin. Additionally, it packs a dozen of amino acids and hyaluronic acid to encourage moisture retention, fortify the barrier and soothe skin.
---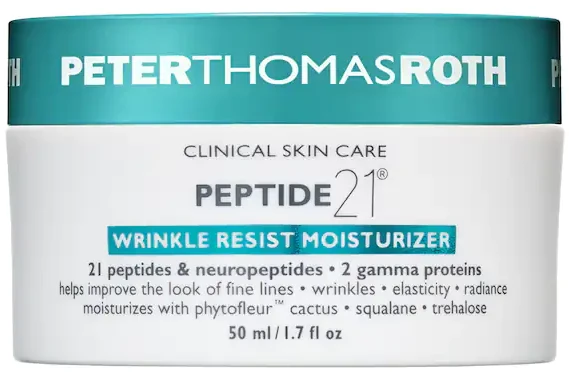 3
Peter Thomas Roth Peptide Moisturizer
As it's packed with 21 peptides and neuropeptides, plus two proteins, this moisturizer does a great job of improving elasticity and texture and reducing wrinkles look while softening and moisturizing. The rich yet lightweight texture allows it to relieve tightness instantly, and it feels intensely hydrating.
---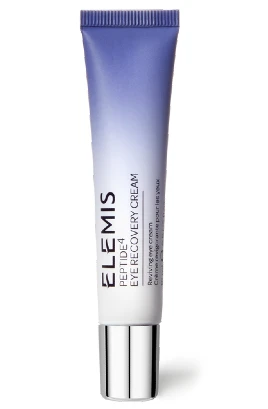 4
Elemis Peptide4 Eye Recovery Cream
Peptides are a must in your eye cream, and Elemis Peptide4 Eye Recovery Cream is a great example. As it's spiked with yeast peptide, vitamin E, and plant oils, this eye cream vows to reduce crow's feet look, hinder moisture loss and nourish.
---


5
Paula's Choice Peptide Booster
This is the all-in-one that has your back thanks to eight peptides, an amino acid complex, adenosine, and licorice extract to address the loss of firmness, dullness, and uneven tone. You can use Paula's Choice Peptide Booster on its own or add a few drops to your favorite serum or moisturizer.
---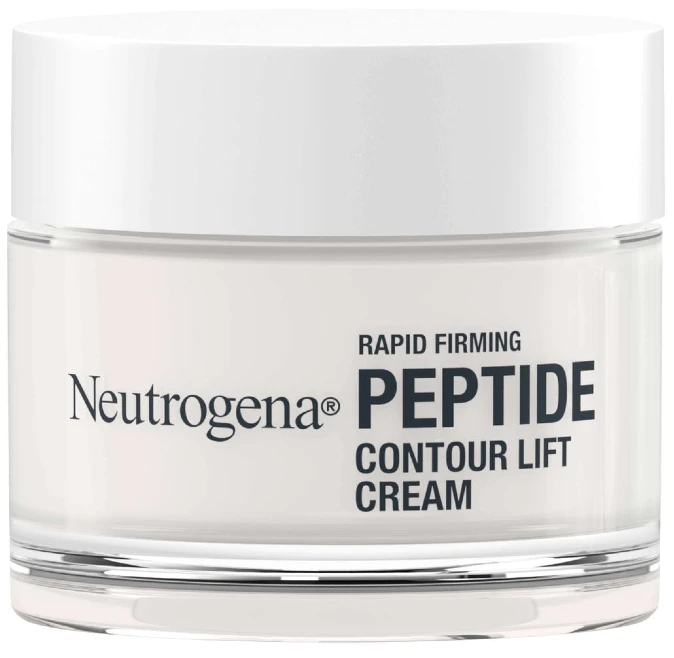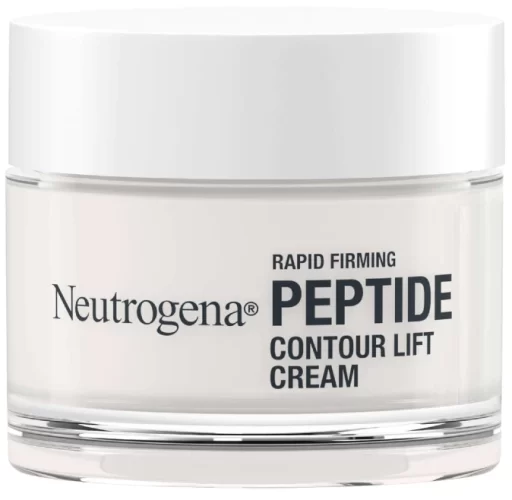 6
Neutrogena Rapid Firming Peptide Contour Lift Face Cream
A lot of people rely on this cream to address aging signs due to a mix of 0.4% micro peptide (aka it penetrates the outer skin layer to trigger collagen and elastin production) plus glycolic acid to gently resurface. The formula instantly melts into the skin without leaving it sticky, and we give it extra points because it skips fragrance.
---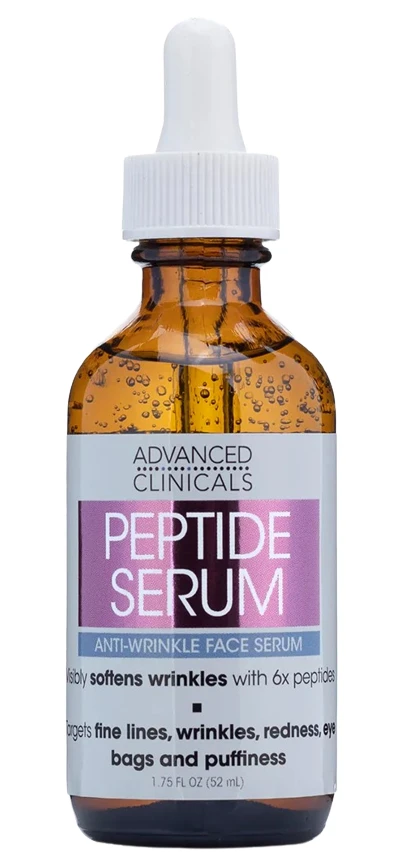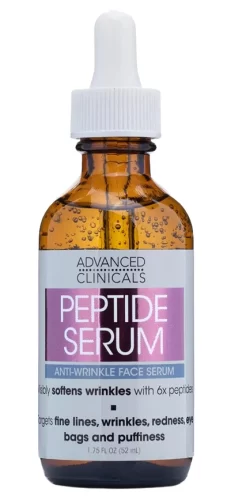 7
Advanced Clinicals Peptide Facial Serum
This high-end serum promises to smooth and firm the skin with a consistent blend of peptides and antioxidant-rich botanical extracts meant to fight free radicals and boost brightness. The mix of glycerin, aloe leaf juice, and sodium hyaluronate boost hydration making skin appear plumper and more supple with each application. Oh, and it costs less than your lunch salad.
---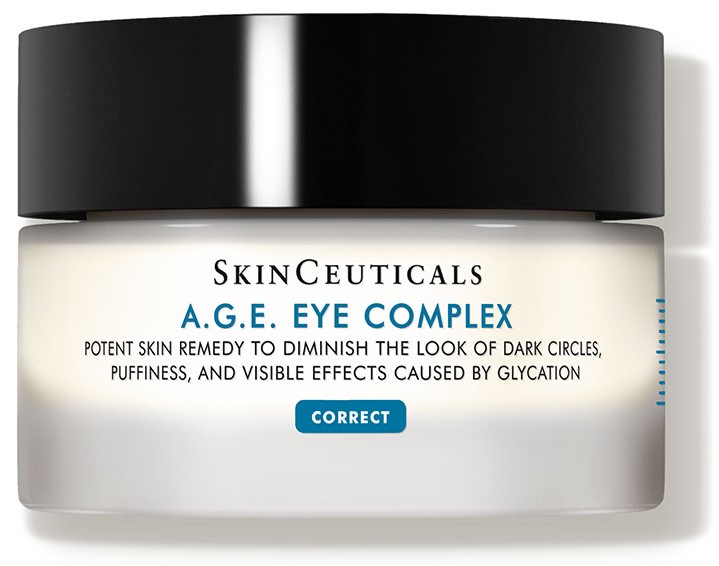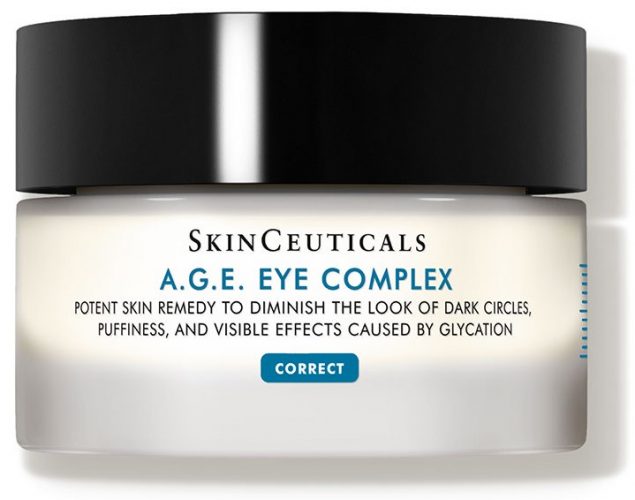 8
SkinCeuticals A.G.E Eye Complex
This dreamy eye cream does wonder at minimizing crow's feet, dark circles, and puffiness. Formulated with synergistic peptides, blueberry extract, and pro-xylane, SkinCeuticals A.G.E Eye Complex brings life back to your eye area, making it elastic and firm. Plus, it's infused with optical diffusers to propagate light and boost radiance under the eyes.
---
References
Women's Concepts uses reliable sources, including dermatologists' insights, clinical trials, and scientific journals, to find accurate information and support all the facts shared in our articles. All statements and claims have clear and legit references. Read our editorial policy to learn more about our sources of information, our process of researching and fact-checking the content, and how our team strives to keep all articles updated, completed, and trustworthy.