If you've been keeping up on what's been going on in the skincare world, you know everyone is raving about peptides, which are quickly becoming the most sought-after ingredient for plump skin. The possible anti-aging and revitalizing benefits are what everyone is drawn into about peptides. So, what are peptides? What are their benefits and what should we know before adding them to our skincare routines? In today's post, we'll answer all questions surrounding peptides and their skin benefits. So stay put.
What are peptides?
Peptides are strings of amino acids made by the body, that give skin resilience. But with age and external damage, peptide levels deplete, so the need to replenish them should be your priority. Without peptides, skin becomes less firm, leading to elasticity loss and wrinkles appearance.
In skincare products, peptides act as building blocks of proteins such as collagen, elastin, and keratin, responsible for skin strength and texture. Also, peptides protect the skin barrier and defend against early signs of aging and environmental aggressors. What makes peptides in skincare even better is their ability to penetrate the upper layer of the skin and trigger specific functions such as collagen support.
Types of peptides
When applied topically, peptides provide myriad benefits, including increasing firmness and elasticity as well as plumping fine lines and wrinkles, being hailed for preventing early signs of aging.[1] However, the benefits peptides deliver depend on the type of peptide used.
Signal peptides, as stated by the Journal Of Cosmetic Dermatology, "act as messengers that trigger the synthesis of collagen by fibroblasts to increase collagen production." Some types of signal peptides you can find in skincare products are Lysine‐threonine and lysine‐serine.
On the other hand, carrier peptides deliver copper, an essential element for wound healing, and also increase firmness. An example of a carrier peptide is GHK-Cu. Finally, neurotransmitter peptides are hailed for reducing wrinkles caused by lack of muscle activity, while also increasing collagen production, which will ultimately reduce fine lines and wrinkles. This can be listed in products like Pentapeptide‐3 and Argireline.[2]
P.S.: Neuropeptides are a must in your eye cream since they are gentle to the sensitive eye area, and work to enhance collagen production, decreasing the crow's feet look.
How to use peptides
While you can find peptides in most products like creams, serums, and toners, it's best to pick the product that shoots peptides right into your skin. You've got it right: peptide serums. Peptides in serums are more likely to benefit the skin compared to a moisturizer that sits on the surface. Peptides moisturizers are great too since their thickening formula allows the peptide to sit on top of the skin, shielding skin against external foes. Also, peptides eye creams are ideal for those who want to keep a youthful eye area, plump crow's feet and increase skin elasticity. For boosted benefits, pair peptides with antioxidants like resveratrol or vitamin C.[2]
The best peptide products
Need some guidance to choose the right peptide-enriched product? Here are some options to start incorporating peptides into your routine:
---


The Ordinary Buffet Multi-Technology Peptide Serum
The Ordinary is known for providing simple formulas that perform the best. This Buffet serum is formulated with various peptide complexes, as well as 11 amino acids and hyaluronic acid, working together to fight and prevent aging signs. It's the perfect ally to help you boost radiance and plump the skin.
---


Peter Thomas Roth Peptide Moisturizer
Packed with over 20 peptides, squalane, and hyaluronic acid, this firming moisturizer works to boost natural collagen and deeply hydrate the skin. If your concerns are fine lines, wrinkles, and the loss of elasticity, this cream is the perfect addition to your routine. It's definitely one of the best peptide products out there!
---


Paula's Choice Peptide Booster
Paula's Choice is a brand that has always been a fan-favorite. This Peptide Booster is no different. From improving the skin's firmness to speeding up surface cell renewal to fading discoloration, this is the all-in-one that has your back. Eight peptides, amino acids complex, adenosine, and licorice extract are just a few of the key ingredients in this formula.
---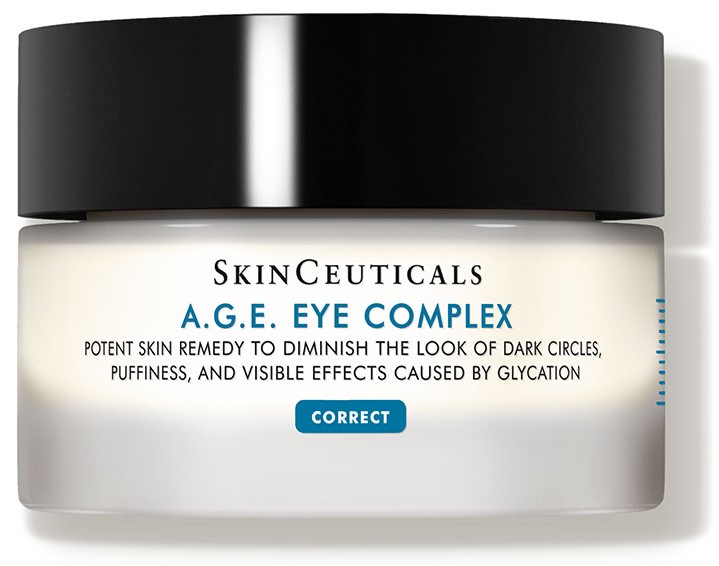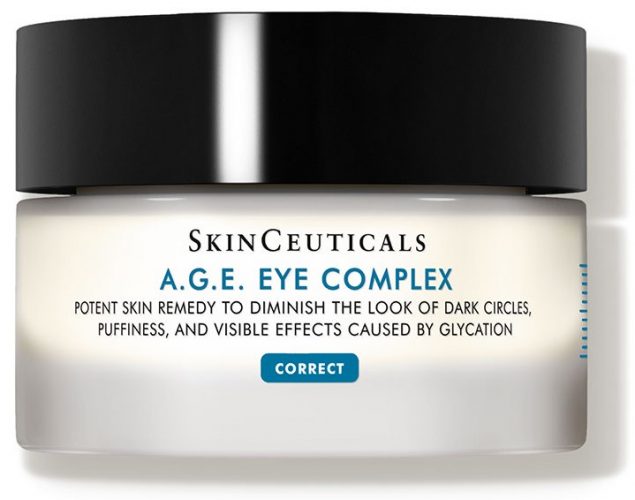 SkinCeuticals A.G.E Eye Complex
SkinCeuticals has high-performing products with a higher price tag attached. This dreamy eye cream does wonder at minimizing crow's feet, dark circles, and puffiness. Formulated with synergistic peptides, blueberry extract, and proxylane, A.G.E Eye Complex brings life back to your eye area, making it elastic and firm. Plus, it's infused with optical diffusers to propagate light and boost radiance under the eyes.
---
References
Jeong S, Yoon S, Kim S, et al. Anti-Wrinkle Benefits of Peptides Complex Stimulating Skin Basement Membrane Proteins Expression. Int J Mol Sci. 2019;21(1):73. Published 2019 Dec 20. doi:10.3390/ijms21010073. Source
Errante F, Ledwoń P, Latajka R, Rovero P, Papini AM. Cosmeceutical Peptides in the Framework of Sustainable Wellness Economy. Front Chem. 2020;8:572923. Published 2020 Oct 30. doi:10.3389/fchem.2020.572923. Source