Starting out with just one product 60 years ago, Babor has acquired one of the most loyal fan bases across the skincare market. Not only do they keep appealing to long-time devotees with their cult classics, but they keep innovating a diverse product range. With exclusive formulas made to cater to the needs of everyone, Babor gives revolutionary skincare, professional spa-grade solutions, and lately, makeup products. Briefly, it has it all! To make it easy for you, I've pulled up the best Babor products of all time, as well as some brilliant new launches.
How it started
What began as a scientist's vision in a kitchen in Köln, Germany, it's now among the most luxurious skincare brands in Europe that enjoy worldwide recognition. Babor has highly effective and widely tolerated formulas that took center stage in our beauty routines for decades.
Why use the best Babor products
Babor is a brand that has dominated the skincare world for decades, and the reason is that their products worked for many and are gentle on the skin. Babor tailors skincare products aimed at promoting healthy and glowing skin through professional-grade, highly active formulas. All formulas are researched and developed in Babor in-house laboratories, using ingredients to pamper and enhance your skin to another level:
Apple water – is rich in antioxidants, minerals, and vitamins, especially vitamin C which supports collagen production.
Agrimonia eupatoria extract – the extract from this flower is used in skincare for its detoxifying, antioxidant, anti-microbial, and anti-inflammatory properties.
Bisabolol – is an active ingredient in German chamomile in oil form that protects the skin, has antioxidant activity, and has anti-aging and lightening properties.
Parkii butter – known as shea butter, soothes and helps skin regenerate, and it's also rich in antioxidants, vitamins A, E, F, quercetin, and EGCG.
Bioflavonoids – derived from plant molecules, these compounds have a high antioxidant capacity, neutralizing free radicals.
Panthenol – known as vitamin B5, it's a humectant that acts as a moisture magnet.
Ascorbic acid – the pure form of vitamin C, which is a powerful antioxidant, brightens and supports collagen production.
Prebiotics and probiotics – are used to balance healthy skin microbes, which in turn help reduce dryness, wrinkles, and breakouts.
Also, Babor is committed to creating sustainable products with great respect for the environment. Their goal focuses on making recyclable packaging, using fair ingredients, and actively avoiding CO2 emissions. Babor is cruelty-free and doesn't test its finished products or ingredients on animals.
The best Babor products
Now that you found out everything about this cult-favorite skincare brand, shop through the best-selling and -rated Babor products.
---
Babor Cleansing HY-OL
This facial oil cleanser is the star I mentioned before—the iconic cleanser that launched the brand—which couldn't miss from the best Babor products list since it's still a fan favorite. It boosts skin vitality while whisking away makeup and impurities using natural saponins from quillaja extract. Plus, the addition of vitamin E, soybean, sesame, and peanut oils leaves skin soft and supple. And everyone can use this gentle cleansing oil, including people with dry, sensitive, and oily skin.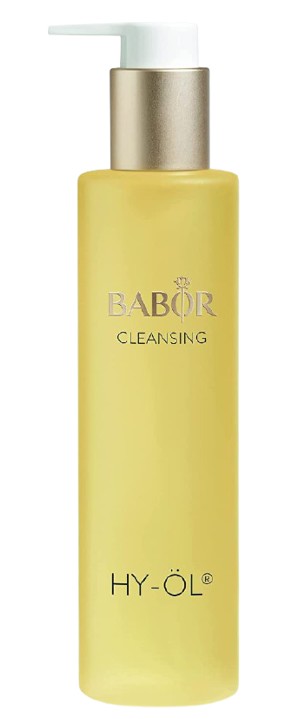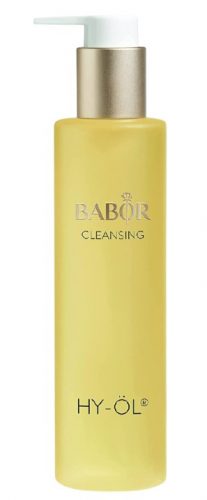 ---
Babor Rose Toning Essence
This toner gives the skin some more benefits and preps it for the products you're applying after. It aims to relax the complexion and give it that radiant look with vitamin B5, apple water, castor oil, aloe leaf, rosewater, and bioflavonoids, to name a few. Packed with all these skin-loving ingredients, Babor Rose Toning Essence detoxifies and calms the skin in no time. It's free of fragrances and alcohol, so it never leaves the skin stripped. No wonder it's a Babor bestseller.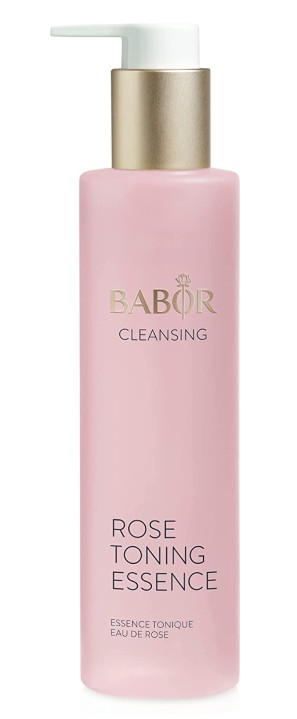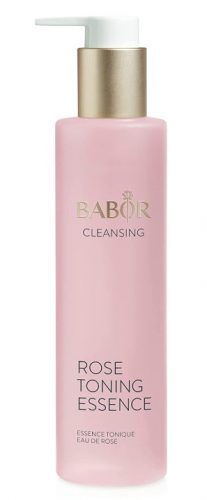 ---
Babor Hydra Plus Ampoule Serum Concentrates
Babor has an entire collection of ampoules that target all skin concerns. Of all, the Hydra Plus Serum Concentrate stands out as the most popular. It addresses dry, dehydrated skin, but everyone can use it since all skin types need hydration. These ampoules are boosted with hyaluronic acid and vitamin C, plus prebiotics and probiotics to help restore the skin's microbiome and strengthen the barrier. This is by far one of the best Babor products, an intensive treatment for a week which should be repeated trimonthly.


---
Babor Collagen Serum
You can pamper your skin with Babor Collagen Serum which aims to transform your skin in just four weeks. Light as air and fast-absorbing, this serum targets collagen production with a tripeptide, while carnosine inhibits the glycation process, the one that alters proteins in the skin. It's also made with antioxidant-rich blackcurrant and grapeseed extracts to help offset free radical damage. If you want healthy skin in a bottle (actually four), pick this cult-favorite serum by Babor.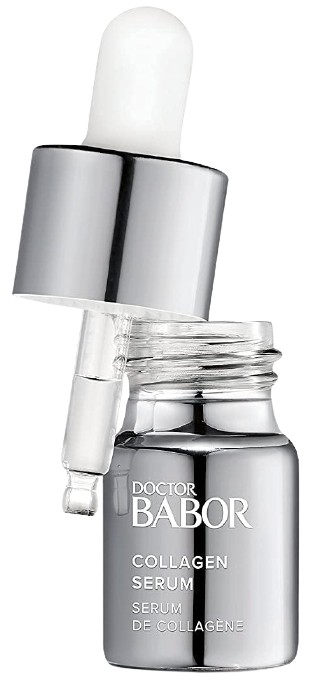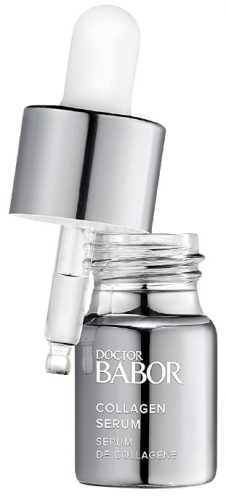 ---
Babor HSR Anti-Wrinkle Eye Cream
This is definitely the best Babor product for the eye area. Why is that? Easy peasy: it's made with potent anti-aging ingredients, such as carnosine, peptides, and antioxidants. Additionally, it boasts humectants (glycerin and panthenol) to attract moisture into the skin, while emollients like shea butter and mango seed oil soften and nurture. All these ingredients work to prevent and diminish crow's feet, plump the skin, and improve firmness and elasticity — your eye area couldn't ask for more.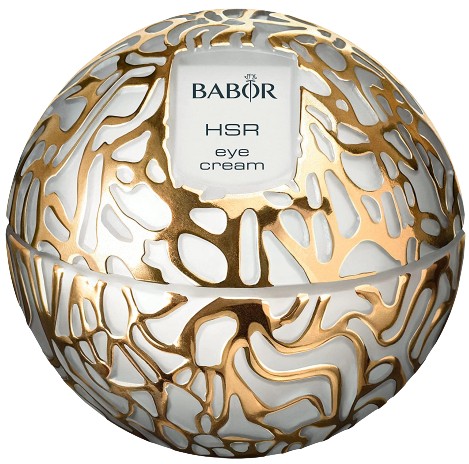 ---
Babor Collagen Cream
This collagen-infused cream is the way to restore hydration to your skin. Collagen molecules are too big to enter the skin, so don't expect to replenish the collagen level but to produce a water-rich film on the skin, giving it colossal hydration and reducing water loss. Additionally, the formula loads a serious amount of squalane, which is a sebum-like substance that softens fine lines and wrinkles and gives skin that plump look. The silky texture is luxuriously rich yet not heavy, and it absorbs fast without leaving the complexion tacky. It's one of the best-rated Babor products by people with mature skin.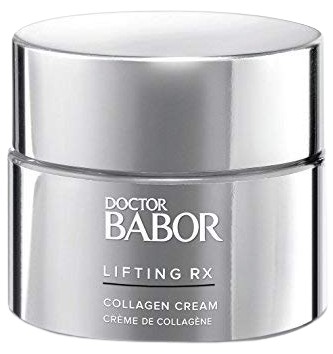 ---
Babor Renewal Overnight Mask
Once or twice a week, your skin needs a mask. Our favorite mask by Babor is this vegan one that aims to relieve dryness and relax the skin while strengthening the barrier with prebiotics and probiotics. The formula fusions shea butter, antioxidants, hyaluronic acid, a mix of botanical oils, and vitamin E to nourish and hydrate, while lactic acid works to brighten the skin — and it does it all while you sleep.

---
Babor Hydro Rx Hyaluron Cream
The hero facial moisturizer for dehydrated skin is right in front of you as one of the best Babor products that address parched, dull complexions. This one is perfect for improving the skin's ability to store moisture and increase hydration thanks to a blend of humectants that attract water in the skin, including glycerin, vitamin B5, and sodium hyaluronate. There are also amino acids to give skin a supple look and help it retain more moisture, while it boasts carrier actives that make sure other ingredients get where they're needed most. Whilst it's great for instant results, the formula isn't just a quick win but delivers long-term hydration, preventing your skin from dehydrating again.


---
Babor Tightening Cream Mask
This mask is one of Babor's new releases and is a great product to have on hand if you have dry, mature skin. It was designed to tighten and lift the skin and visibly smoothen the appearance of fine lines and wrinkles while delivering a burst of hydration. It does that helped by a peptide that builds collagen in the skin and plenty of natural extracts with anti-aging benefits Moreover, the addition of marine collagen delivers intense moisture that lasts throughout the day.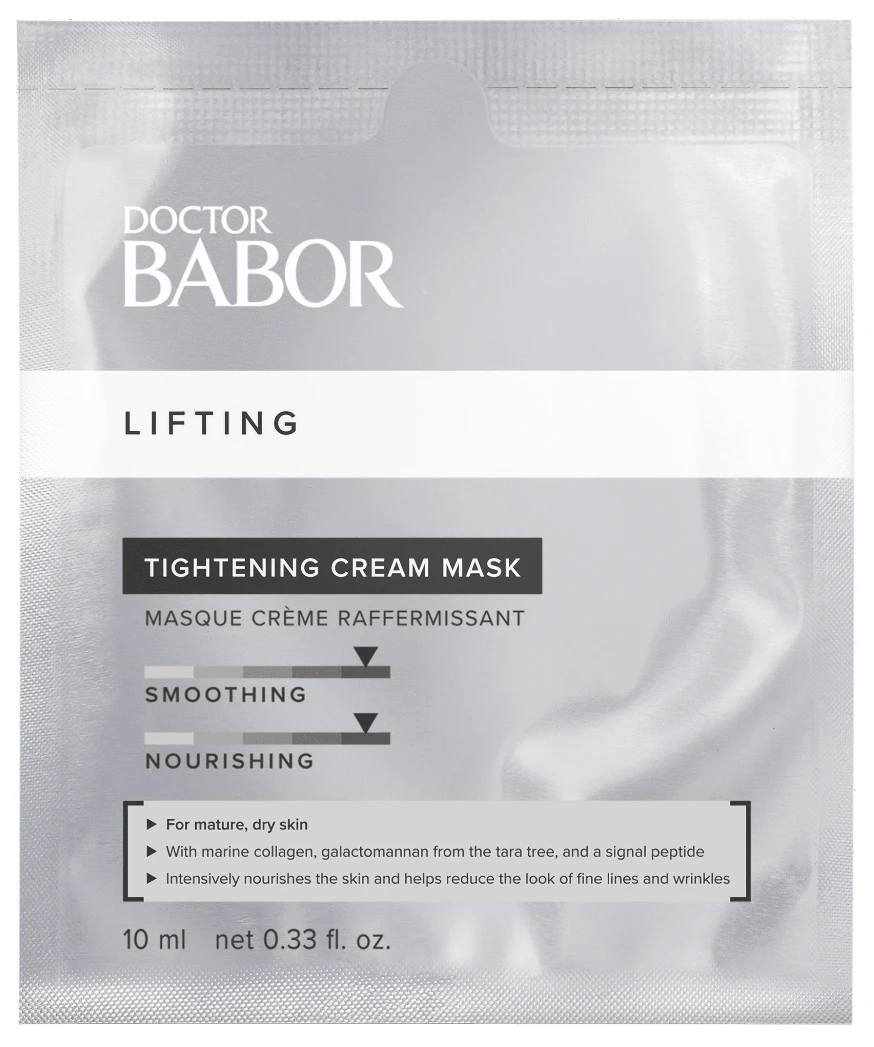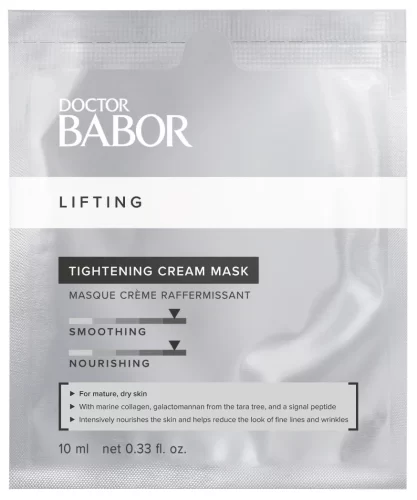 ---
Babor Camouflage Cream
Among the best Babor makeup products is this highly-pigmented concealer, available in six shades. Very blendable and with a creamy texture, this concealer covers up those annoying dark circles, pigment marks, port-wine stains, and even tattoos. It provides ultimate coverage with a natural finish while keeping the skin hydrated due to the mix of waxes. And, no, it won't settle into fine lines.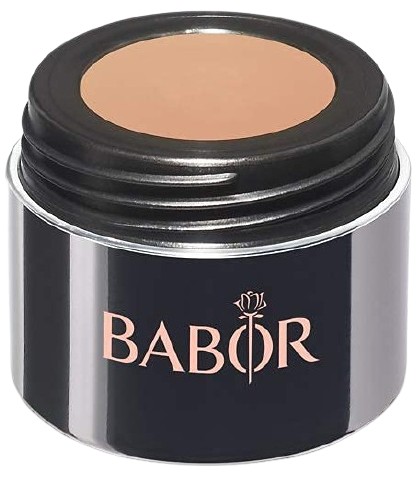 ---
The verdict
Babor is slowly taking its place in the top skincare brands, and more and more people want to use their products, myself included. It's definitely among my favorite brands. Although Babor products don't target all skin concerns, such as acne or oily skin, they have the perfect arsenal for skin brightening, anti-aging, and dry skin. However, I'm sure they will come up with more exciting products in the future.
In the end, we trust Babor products because they have rich and active formulas that make the skin want to soak in all the goodness they give.