Great at blasting the dirt out of pores, charcoal is well known to give deep-pores cleansing, detoxify and purify the skin. And when used in a cleanser, charcoal truly does wonders. Prepare to find out which are the best charcoal face washes products you can use to reveal clean, detoxed, and soft skin.
What is charcoal?
Charcoal is a light, odorless black carbon residue obtained mainly by heating wood. But the charcoal found in skincare products is not the same as the one you use for grills. So that charcoal can be used in cosmetic formulations, it goes through an activation process (hence, it's called activated charcoal) to remove impurities and make fine-grained black powder with porous granules. Charcoal's porous texture has a negative electrical charge which makes it attract positive-charged molecules, like toxins. Hence, activated charcoal is often used in skincare products that address cleansing pores, balance sebum levels, and diminish breakouts.
Charcoal benefits and who can use it
Charcoal is a BFF to those with oily, combination, or acne-prone skin types because it helps reduce breakouts and controls excess sebum. On the other hand, charcoal is not suitable for dry skins as it can have drying effects.
Since it's inert, meaning chemically inactive, charcoal doesn't cause irritations or allergic reactions, being touted as a safe ingredient, so sensitive skin can use it too. Oh, forgot to mention, that charcoal also has gentle exfoliating and antibacterial properties.
Therefore, as long as you want to sop up sebum, remove toxins, improve acne, and minimize pores look, a charcoal cleanser is your best option. 
The best charcoal cleaners
Now all you have to do is pick one of these best charcoal cleaners, reap all its benefits, and enjoy glowing skin. 
---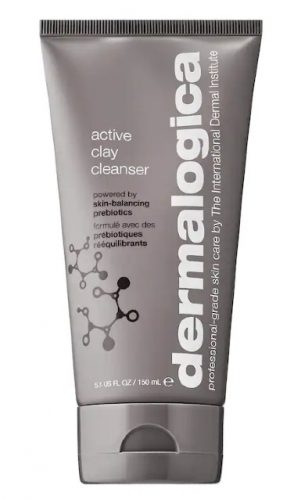 Dermalogica Active Clay Charcoal Cleanser
Dermalogica cleanser is by far one of the best charcoal face washes out there. It combines charcoal powder and kaolin clay to boost the absorbing power of excess oil and impurities and minimize pores look. Bonus: this cleanser contains tea tree oil that has antibacterial activity, plus murumuru seed, broccoli extract, grapefruit oil, aloe leaf to nourish the skin, infusing it with vitamins and antioxidants. It's ideal if you struggle with excess oil, blemishes, or acne.
---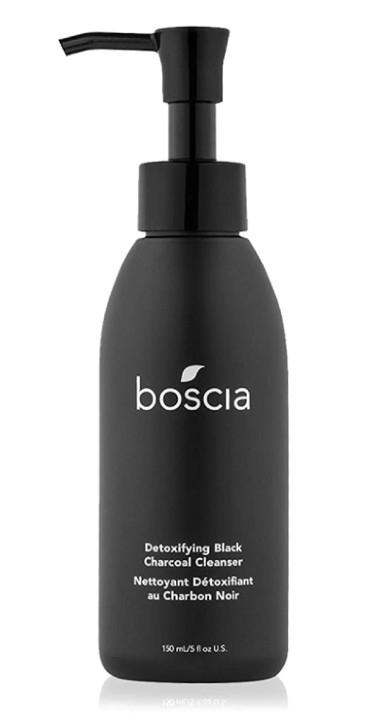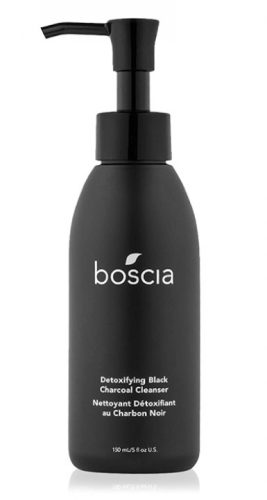 Boscia Detoxifying Black Charcoal Cleanser
Boscia made one of the best natural cleansers with charcoal, vitamin C, and a blend of plant and oil extracts to detoxify your skin in no time. It was created for oily and combination skin types, working great at unclogging pores and reducing their look while removing excess oil and refining texture. More than that, the addition of glycolic acid increases the cleansing and exfoliating power of this face wash for brightener skin every time.
---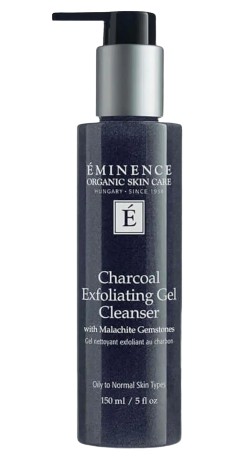 Eminence Charcoal Exfoliating Gel Cleanser
Eminence Charcoal Gel Cleanser is the right step to start your skincare routine. It's a gel that turns into an exfoliating lather once activated with water to wash away impurities, dust, and gunk. Besides charcoal, this cleanser packs malachite gemstones, blue matcha extract, and peppermint, all known to ward off free radicals and fight aging signs. And it's all vegan!
---
100% Pure Charcoal Clay Face Wash
This is the best organic charcoal cleanser, without a doubt. It's highly detoxifying since it contains charcoal from two sources, activated charcoal powder, and bamboo charcoal powder, making it draw bacteria and toxins out of the skin in a second. 100% Pure Charcoal Face Wash uses kaolin clay to cleanse the pores, minimizing their look, while vitamin C helps illuminate for a bright appearance.
---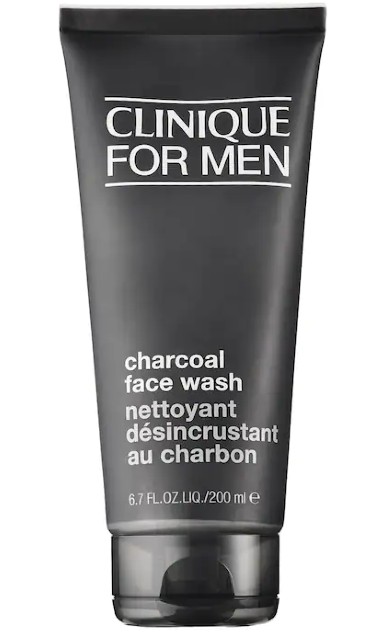 Clinique Charcoal Face Wash
We love everything about Clinique products, this charcoal face wash included. It's a foamy gel wash that helps detoxify the skin from pollution and dust, drawing out dirt and excess sebum. It never dries the skin, but it soothes it, leaving a refreshing feeling with deep-cleansed pores. Oat amino acids, caffeine, citric acid and fragrance-free, it promises to energize the skin without irritating it. And who says women can't use men's skincare lines? Right, no one.
---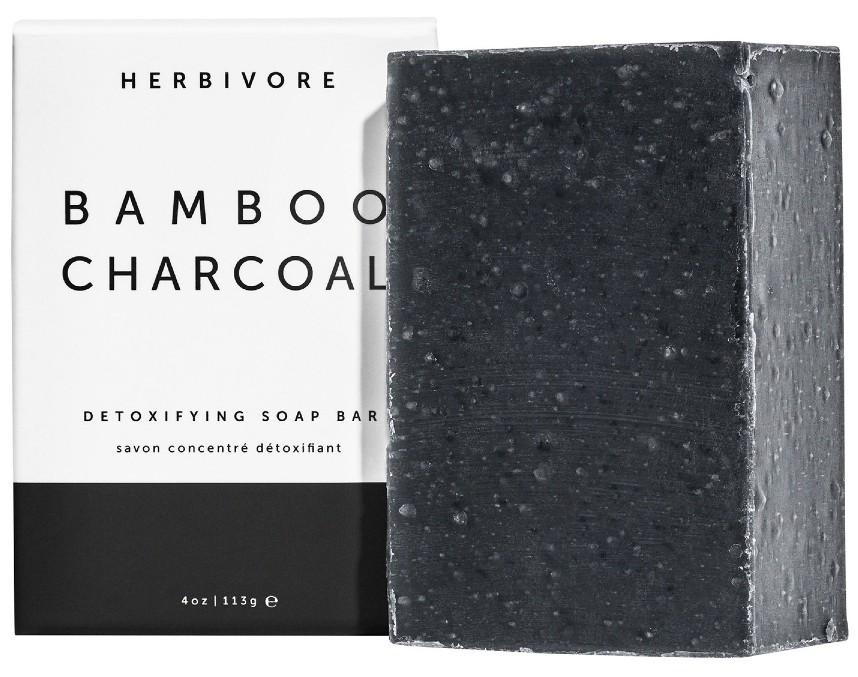 Herbivore Bamboo Charcoal Soap Bar
I know some of you prefer solid bars, so I'm telling you, this charcoal soap bar by Herbivore lines up with your expectations. So, besides being vegan, it's infused with bamboo-activated charcoal to purify, plus tea tree oil, and bergamot to kill bacteria and balance oil. On top of that, the Herbivore charcoal soap bar is infused with coconut, olive, and vitamin E to hydrate, while white clay helps remove dead cells, gently exfoliating skin.
---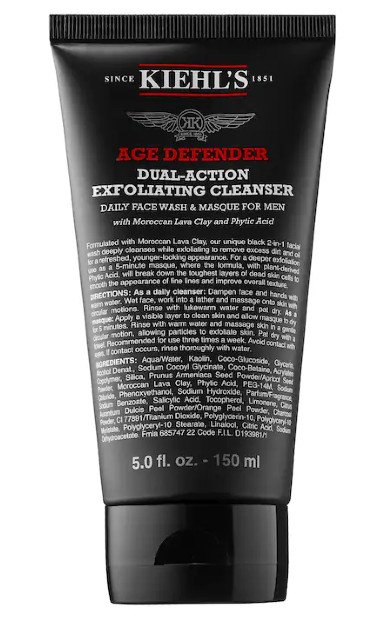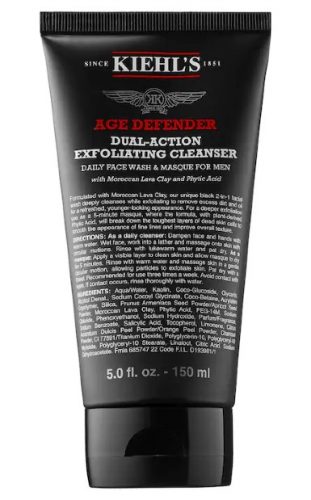 Kiehl's Age Defender Charcoal Cleanser
For a multitasker, Kiehl's charcoal face wash does best. It can be used as a purifying daily cleanser or for deeper exfoliation as a mask for 5 minutes, three times a week. The formula is enriched with Maroccan lava clay known to purify, absorb sebum and remove impurities, salicylic acid, and rice-derived phytic acid to exfoliate some more.
---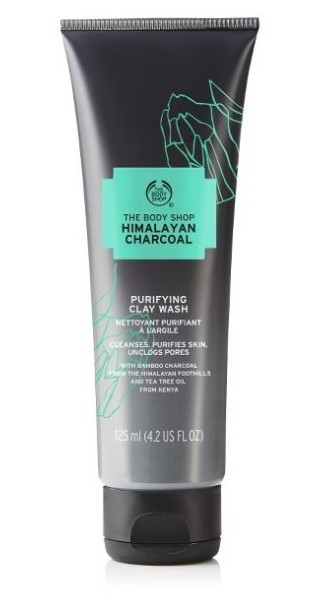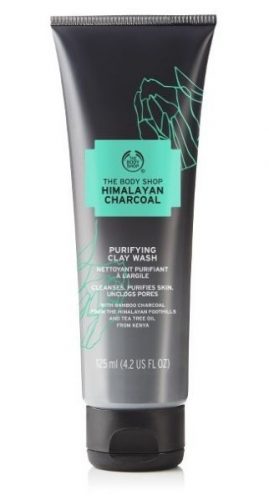 The Body Shop Charcoal Face Wash
The Body Shop Charcoal Face Wash is a gentle cleanser, delicate enough for daily use that foams instantly to remove all the toxins and impurities from the skin, detoxifying it deeply. Not only it's made with charcoal powder, but it also contains kaolin and clay for a more powerful detoxifying effect. Plus, it contains tea tree and eucalyptus oils to unclog pores and give antibacterial properties. Skin is left soft, silky, and matte after washing it with this charcoal-infused face wash. Now you know why we consider it one of the best charcoal cleansers out there.
---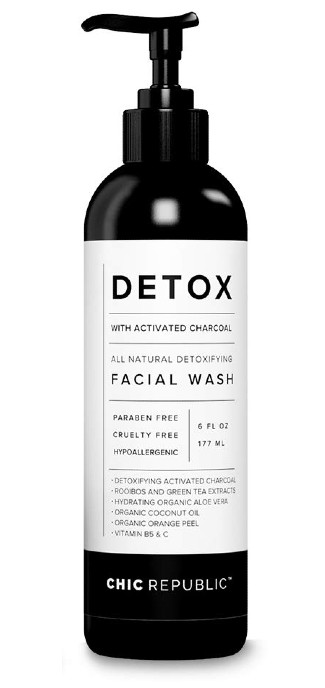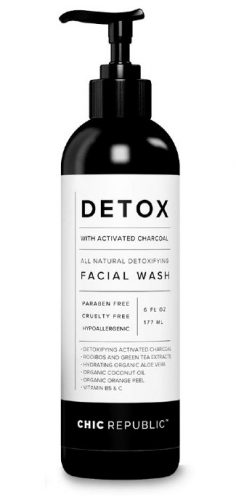 Detox Activated Charcoal Facial Cleanser
Another all-natural purifying charcoal facial cleanser comes from Detox. It's made with charcoal and a mix of botanical oils to nourish and moisturize, such as orange peel, sunflower, and coconut. It aims to decongest pores and wash away all impurities and pollution from your skin. The addition of vitamins C and A helps break up hyperpigmentation, revealing brightener skin and even tone. This charcoal face wash is hypoallergenic, paraben-free, and vegan-friendly.