Great at blasting the dirt out of pores, charcoal has the reputation of giving deep cleansing, detoxifying, and purifying the skin while sopping up excess oil. Long story short, the porous texture of charcoal makes it act like a magnet against toxins, bacteria, and pollution, attracting and eliminating them from the skin's surface. For this reason, and also because it doesn't disrupt the skin's pH, nor leaves the complexion tight or clogs the pores, charcoal is often used in cleansers that aid in balancing and detoxifying the skin. Intrigued already? Ahead, the best charcoal face washes that will make your complexion look dangerously clear.
Charcoal cleanser benefits
Charcoal cleanser benefits include balancing excess sebum, reducing breakouts and blackheads apparition, decongesting pores, and eliminating bacteria due to its antibacterial effects. For these reasons, a charcoal face wash is best for oily, combination, and breakout-prone complexions, and is a no-no for dry or dehydrated skin. Besides, since it's inert, meaning chemically inactive, charcoal doesn't cause irritations or allergic reactions, meaning it's safe even for sensitive skin.
The best charcoal cleansers
Ahead you find the best charcoal cleansers that dissolve makeup and debris instantly while shrinking pores look and leaving you with glow-y, soft skin.
---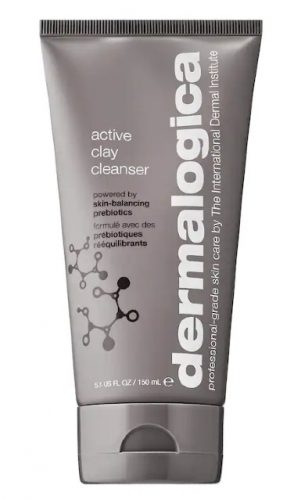 1
Dermalogica Active Clay Charcoal Cleanser
Hands down, Dermalogica Active Clay Charcoal Cleanser is one of the best charcoal face washes out there because it combines charcoal powder and kaolin clay to sop up excess oil, attract impurities and minimize pores look. Bonus: it contains tea tree oil that has antibacterial activity (great for pimples), antioxidants, and prebiotics to reinforce and balance skin. Even better, this charcoal cleanser leaves skin clear and smooth without stripping it of moisture.
---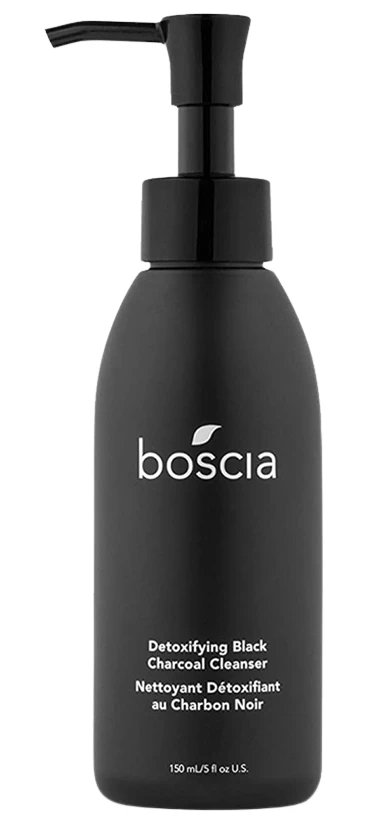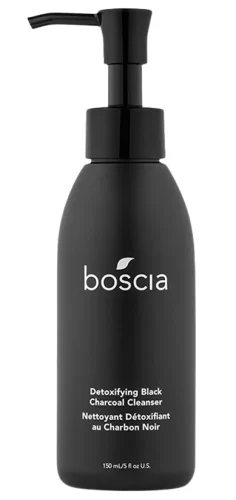 2
Boscia Detoxifying Black Charcoal Cleanser 
Boscia made a game-changer cleanser with charcoal, vitamin C, and a blend of natural extracts to detoxify skin in no time while removing grime and pollution. More than that, the addition of glycolic acid sloughs off dead cell buildup from the surface and enhances radiance, a benefit supported by licorice root extract. This formula was created for oily and combination skin, so it works great at unclogging pores and removing excess sebum. P.S: We also love that the pump dispenser allows for no-mess and effortless application.
---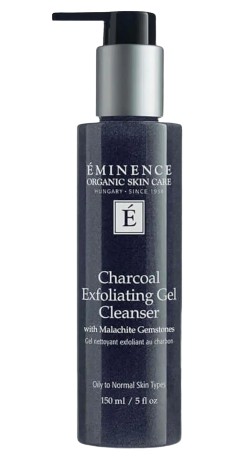 3
Eminence Charcoal Exfoliating Gel Cleanser
Eminence Charcoal Gel Cleanser is the right product to start your skincare routine with if your skin is oily. It's a gel that turns into an exfoliating lather once activated with water to wash away impurities, dust, and gunk. Besides charcoal, this cleanser packs malachite gemstones, blue matcha extract, and peppermint, all known to ward off free radicals and energize the skin. We love it because it's made sans sulfates, fragrances, or parabens and suits skin prone to reactions, too!
---
4
100% Pure Charcoal Clay Cleanser
Trust us when we say this is the best organic charcoal cleanser. It's highly detoxifying since it calls on charcoal from two sources — activated charcoal powder, and bamboo charcoal powder — making it draw bacteria and toxins out of the skin effortlessly. On top of that, 100% Pure Charcoal Clay Cleanser is made on lemon water base, plus it's filled with lemon extract, so you've got brightening benefits too. All you need is a nickel-sized amount and a tiny bit of water to get a gentle lather that cleanses without stripping.
---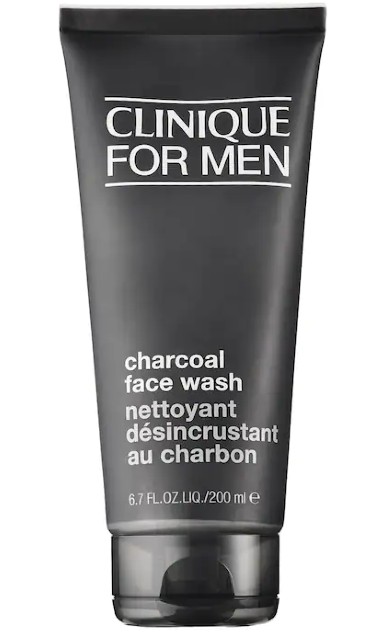 5
Clinique Charcoal Face Wash
We love everything about Clinique products, this charcoal-infused cleanser included. It's a foamy gel wash that detoxifies and draws out impurities and excess oil from the surface without drying the skin. Blending oat amino acids, caffeine, and citric acid, and skipping fragrance, it promises to energize the complexion and deep clean pores without messing up with the skin's barrier. And who says women can't use men's skincare lines? Right, no one.
---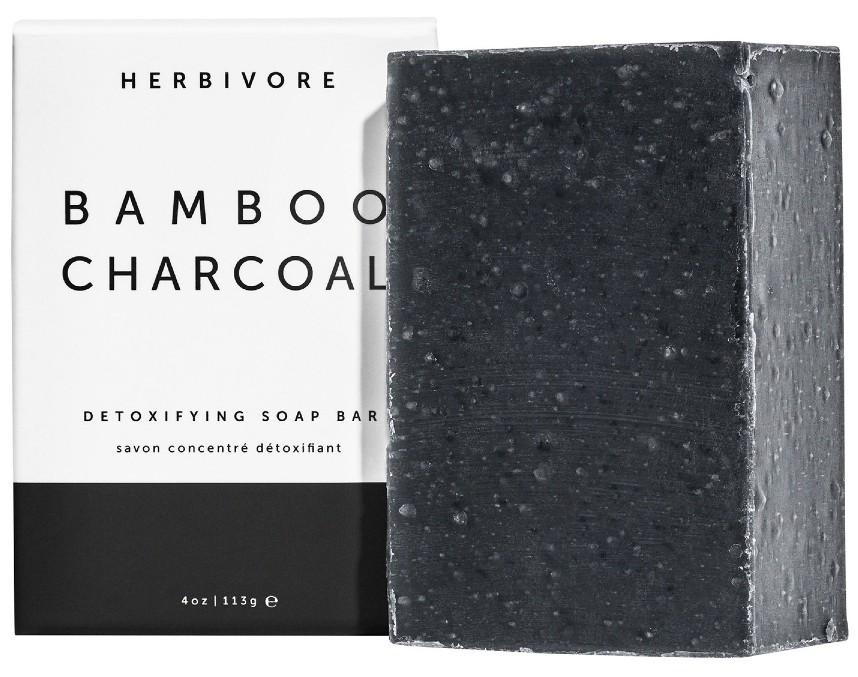 6
Herbivore Bamboo Charcoal Soap Bar
This charcoal soap bar by Herbivore lines up with your expectations because is infused with bamboo-activated charcoal to purify, plus tea tree oil and bergamot to kill bacteria and balance sebum. On top of that, the formula is infused with coconut, olive, and vitamin E to hydrate, while white clay removes dead cells, gently exfoliating skin.
---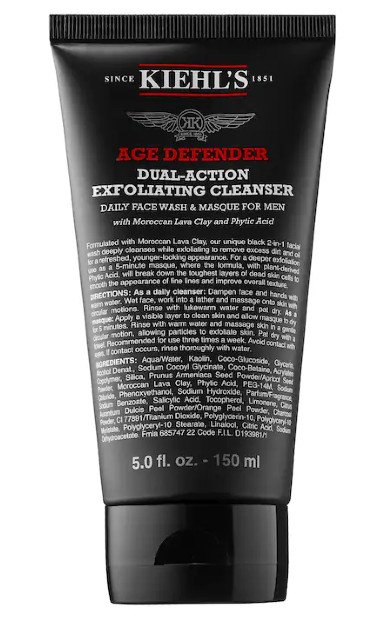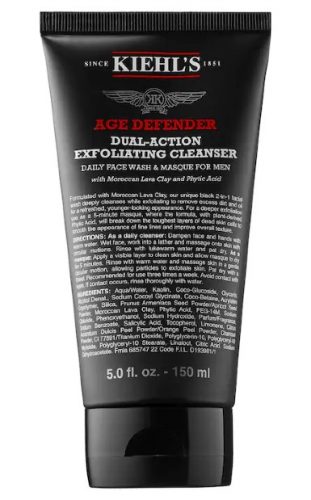 7
Kiehl's Age Defender Charcoal Cleanser
Kiehl's Age Defender Charcoal Cleanser is a true skincare multitasker since it can be used both as a purifying daily cleanser and as a mask for deep exfoliation. The formula is enriched with Maroccan lava clay known to purify, absorb sebum and remove impurities, plus salicylic acid and rice-derived phytic acid to exfoliate some more. And don't worry about dehydration as this cleanser packs glycerin and vitamin E to moisten the skin and hike up hydration levels.
---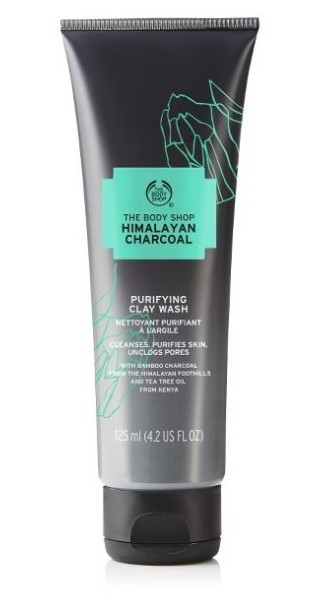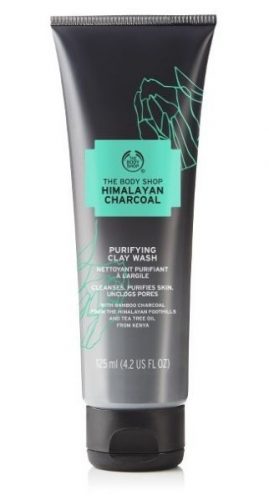 8
The Body Shop Charcoal Face Wash
The Body Shop Charcoal Face Wash is a gentle cleanser, delicate enough for daily use that foams instantly to remove all the toxins and impurities from the skin as it's made with charcoal powder, kaolin, and clay. Additionally, the formula boasts tea tree and eucalyptus oils to unclog pores and deliver antibacterial benefits. As you may have guessed, skin is left velvety soft, silky, and matte after washing it with this charcoal-infused cleanser.
---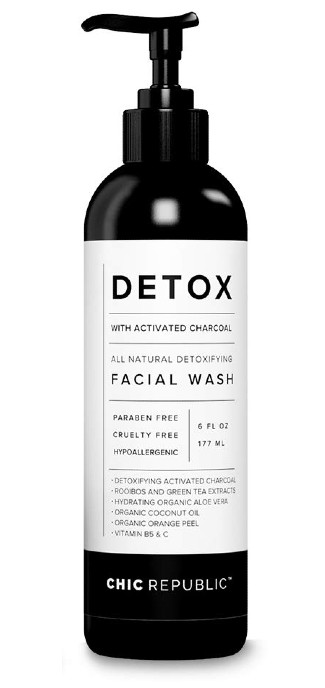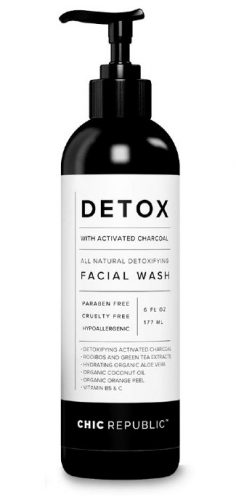 9
Detox Activated Charcoal Facial Cleanser 
Another all-natural purifying charcoal facial cleanser comes from Detox, made with charcoal and a mix of botanical oils to nourish and moisturize. As one of the best charcoal cleansers, it aims to decongest pores and wash away all impurities and pollution, without dehydrating the skin. The addition of vitamins C and A help enhance radiance and promote an even-looking complexion. We also give it extra credit for being hypoallergenic, paraben-free, and vegan-friendly.
---