Great at blasting the dirt out of pores and sopping up excess oil, charcoal cleansers have a proven track record of providing deep cleansing and effectively detoxifying and purifying the skin. Long story short, the porous texture of charcoal makes it act like a magnet against toxins, bacteria, and pollutants, attracting and eliminating them from the skin's surface. Intrigued already? Ahead we discuss the best charcoal face washes that decongest pores and improve the look of skin clarity.
How charcoal cleansers benefit your skin
Charcoal cleansers have adsorbent properties, meaning they can attract and bind to certain substances and impurities on the skin's surface.
For those with clogged pores or acne-prone skin, this type of cleanser offers a more profound pore-cleansing experience than traditional face washes. They help remove debris and dead cells that lurk in pores, ultimately reducing blackheads and breakouts.
Charcoal face washes are also known for their oil-controlling properties. They're a perfect choice for people with oily or combination skin as they help balance sebum production and mattify the skin. Moreover, the detoxifying properties of charcoal make these cleansers particularly beneficial for those dealing with environmental pollutants or seeking a thorough cleanse after wearing heavy makeup or sunscreen.
Are charcoal cleansers safe for skin?
Since it's inert, meaning chemically inactive, charcoal doesn't cause irritations or allergic reactions, so it's safe even for sensitive skin. It also doesn't disrupt the skin's pH nor leave the complexion tight or clog the pores. However, although the contact time of a cleanser with the skin is usually brief, there's still a chance you may experience an allergic reaction to the cleanser. Therefore, it's recommended to perform a patch test before using a new product on your entire face.
For all the aforementioned reasons, a charcoal face wash is best for oily, combination, and breakout-prone complexions. On the other hand, it might not be ideal for those with dry skin, rosacea, or eczema. 
How to use charcoal cleansers
To maximize the benefits of charcoal cleansers, use them as part of your daily skincare routine. Ideally, use it in the evening to remove the accumulated dirt, toxins, and pollutants from the day.
How we selected the products
When searching for the best charcoal cleansers, we focused on products infused with activated charcoal. Activated charcoal, a key ingredient in these cleansers, acts like a magnet to clear the skin and promote a fresh and clarified complexion. We've also sought out cleansers that boast additional detoxifying elements like clay, as well as soothing ingredients to ensure your face is left feeling silky smooth and hydrated.
While all of these cleansers get a lot of recognition, you still need to consider your skin's condition, such as sensitivity or hydration, and opt for formulations that cater to them.
The best charcoal cleansers
Now check out the best charcoal cleansers for skin purification:
---
1
Dermalogica Active Clay Charcoal Cleanser
Dermalogica Active Clay Charcoal Cleanser is powered by a dynamic duo of charcoal powder and kaolin clay to extract impurities and purify congested pores. We also love the inclusion of aloe leaf and tree oil in the formula, which fight bacteria and help calm the skin. To ensure it won't leave your face dry after washing but conditioned and squeaky clean, the creamy cleanser features a mix of emollients, including safflower oil and vitamin E. The cherry on top? It swaps drying sulfates for a gentle surfactant derived from coconut oil.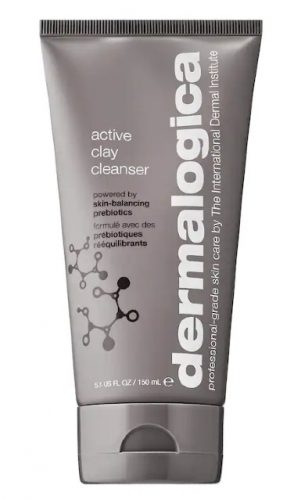 ---
2
Boscia Detoxifying Black Charcoal Cleanser
This cleanser combines charcoal powder and exfoliating glycolic acid to effortlessly eliminate pollutants and cleanse away impurities in a single step. Vitamin C and licorice root are also incorporated to deliver instant luminosity and boost radiance. The black silky jelly lathers up nicely and rises off quickly. And all you need are two pumps because a little goes a long way. It's a fantastic option for people with combination or oily skin, and we consider it a good choice for those who prefer a gentle morning cleanser when they don't need to take off makeup.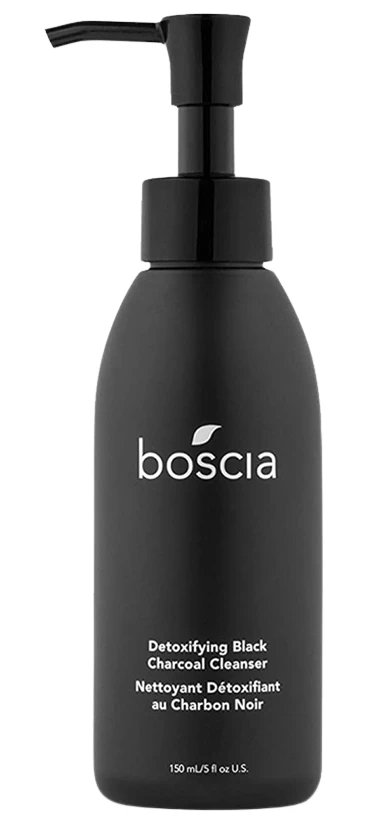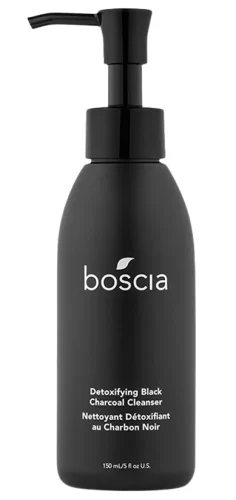 ---
3
Bioré Deep Pore Charcoal Face Wash
With its impressive track record of nearly 25,000 positive reviews, best-seller status on Amazon, and budget-friendly price, this cleanser is a must-have addition to our list. Packed with detoxifying charcoal, it sweeps away makeup and grime, transforming into a luxurious lather as you massage it onto your skin with water. The menthol in it leaves you with a refreshing feeling, which is something most people like about it. However, keep in mind that this product may not be the best fit for sensitive skin types and could potentially be too drying for some.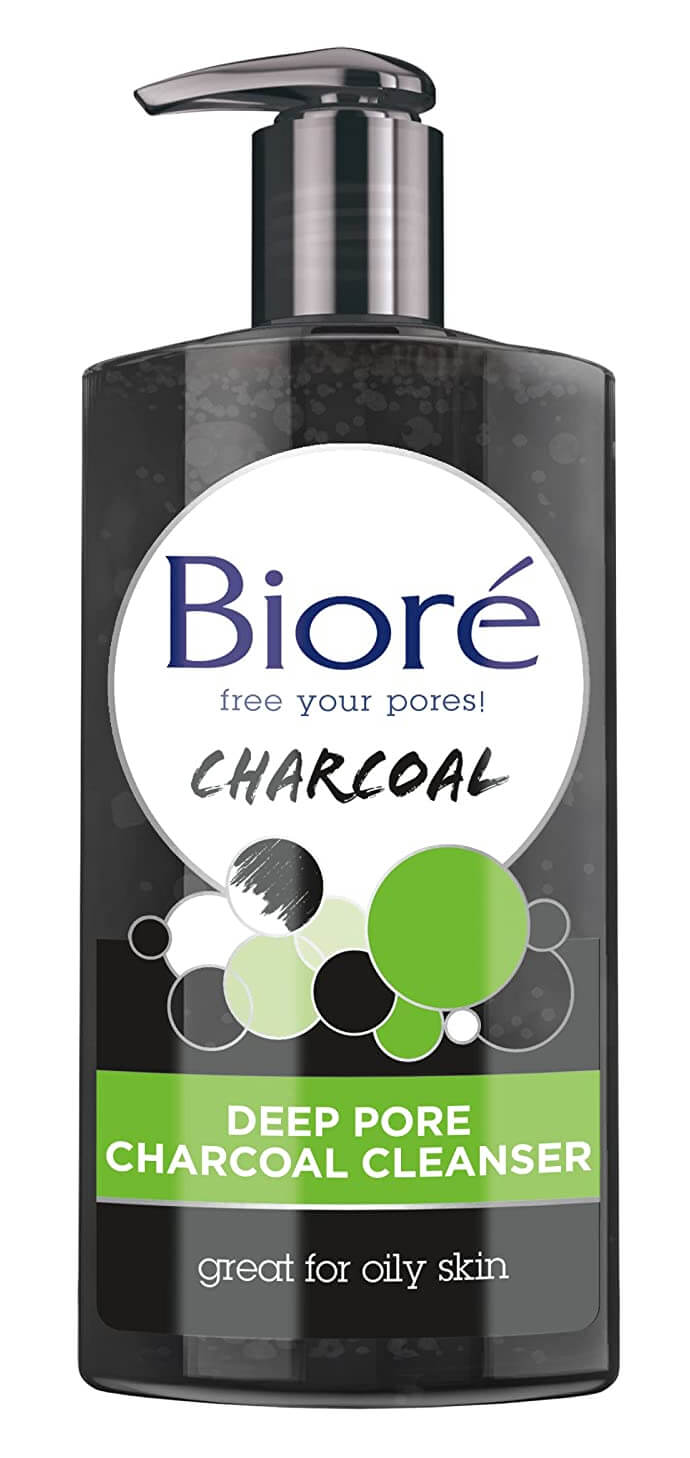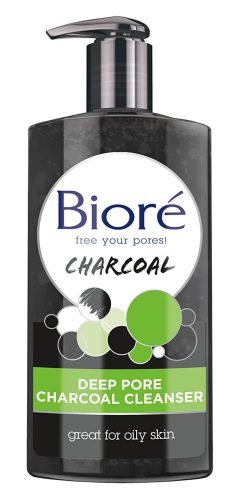 ---
4
100% Pure Charcoal Clay Cleanser
You can trust us when we say this is the ultimate natural charcoal cleanser. It's made with natural ingredients and calls on charcoal from two sources—activated charcoal powder and bamboo charcoal powder—meaning it draws bacteria and toxins out of the skin effortlessly. On top of that, 100% Pure Charcoal Clay Cleanser is made on lemon water base, plus it's filled with lemon extract, so you've got brightening benefits too. All you need is a nickel-sized amount and a tiny bit of water to get a gentle lather that cleanses without stripping.
---
5
The Body Shop Charcoal Face Wash
The Body Shop Charcoal Face Wash combines kaolin, mineral clay, and charcoal powder to effectively draw out toxins from the skin, leaving it thoroughly cleansed, refreshed, and mattified. We like that in place of sulfates, the formula opts for cocamidopropyl betaine, a gentle surfactant that cleanses the skin while maintaining its essential moisture.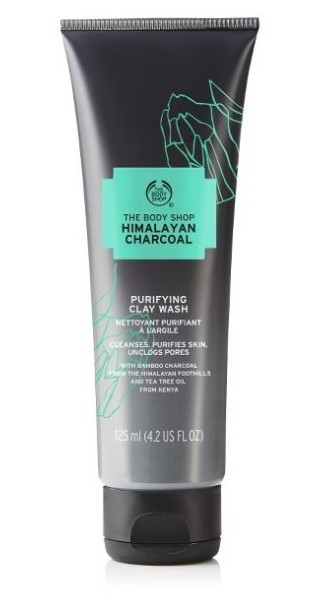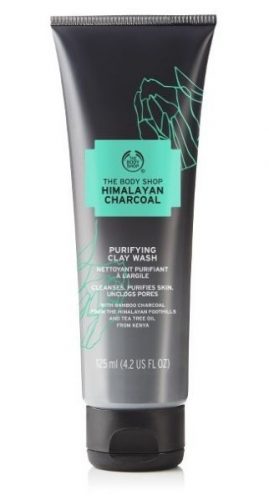 ---
6
Clinique Charcoal Cleanser
We love everything about Clinique products, this charcoal-infused cleanser included. It's a foamy gel wash that detoxifies and removes pollutants and excess oil without the expense of stripping moisture. Blending oat amino acids and glycerin and skipping fragrance, it promises to energize the complexion and deep clean pores without messing up with the skin's barrier.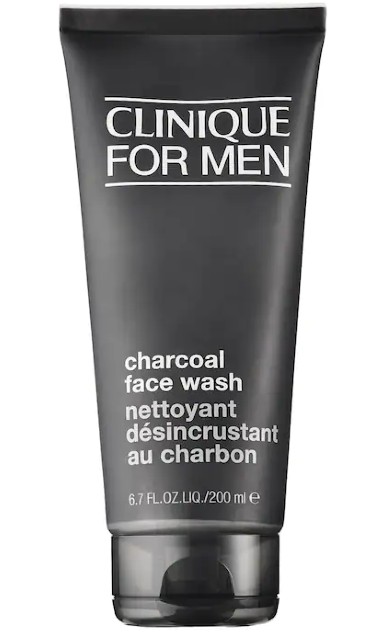 ---
7
Eminence Charcoal Exfoliating Gel Cleanser
Eminence Charcoal Gel Cleanser is a gel that turns into an exfoliating lather once activated with water to wash away debris and remove dead cell buildup from the skin's surface. Effective yet gentle, the formula is made in a soothing aloe vera juice base and is packed with a mingle of botanical extracts to nourish and balance the skin all at once. Bonus points because it's made sans sulfates, fragrances, or parabens and suits skin prone to reactions.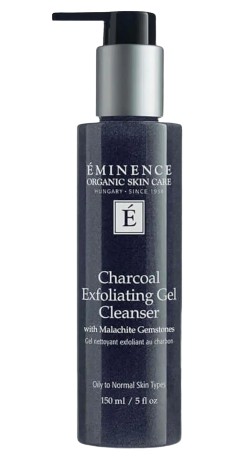 ---
8
Herbivore Bamboo Charcoal Soap Bar
Whether you're seeking an eco-conscious alternative or need a compact soap for your on-the-go lifestyle, this bar is your ultimate choice. In addition to charcoal and kaolin clays, the formula is made with bacteria-fighting tea tree oil, ensuring that your skin is thoroughly purified and cleansed with every wash.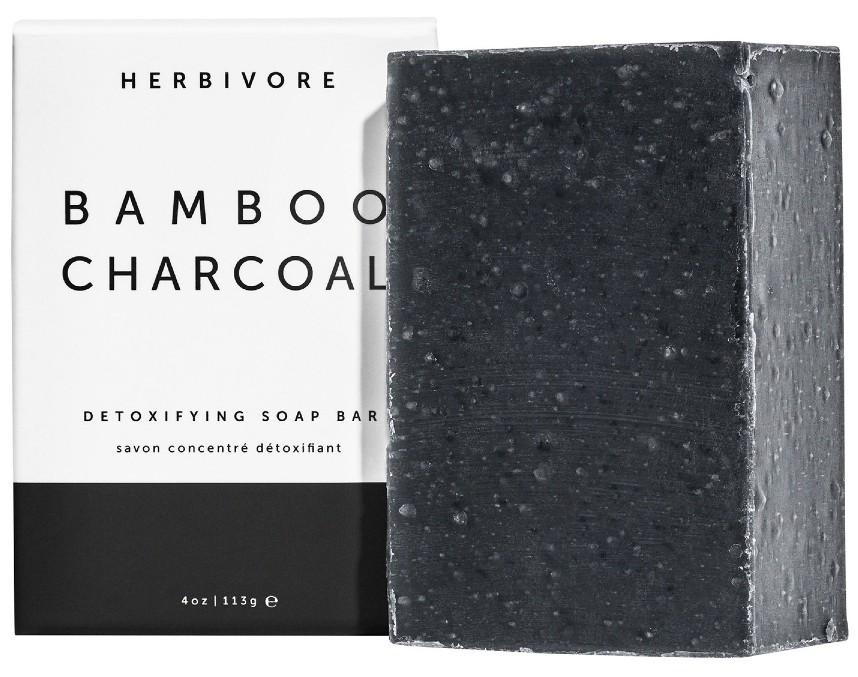 ---