If you're not a Clinique fan yet, you'll become one after seeing how many exceptional products they've got. Whatever your concern, Clinique has a product, actually an entire line for it. But before we go into the best Clinique products, let's see how they climbed to the top.
How Clinique was born
In '68, when US Vogue published an article about the importance of following a skincare routine, Clinique was launched.
Carol Philips, back then a Vogue beauty editor, considered the industry should develop further, overcoming the traditional one-for-all products that were so popular at that time. So she wrote about it in an article called Can Great Skin Be Created? The expert who answered all her skincare questions in an attempt to educate Vogue's readers was dermatologist Norman Orentreich. From the moment article was published until Carol Philips, Dr. Norman Orentreich, and Evelyn Lauder made up a team to develop Clinique, only 12 months passed. Carol was glamorous and influential, Evelyn was a beauty pioneer, an executive at Estée Lauder, and a member of the Lauder family, but maybe the greatest contribution was Dr. Orentreich's with his visions and formulations. This is how the world's first dermatologist-developed éclat beauty brand started.
The best Clinique products
To save you some effort (and time), we've made a list of the best Clinique products for each skin type that address all of your concerns.
Best Clinique products for oily skin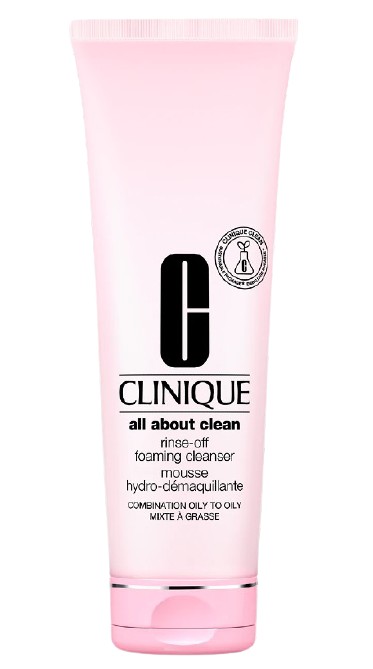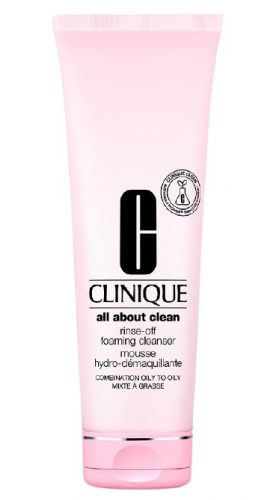 Clinique Jumbo All About Clean Cleanser
This foaming cleanser is the best for oily skin, period. It helps get rid of sebum yet is gentle enough not to strip away the natural moisture. Oil-free and made with glycerin and hyaluronic acid, it dissolves makeup and resides, leaving your skin fresh in no time.
---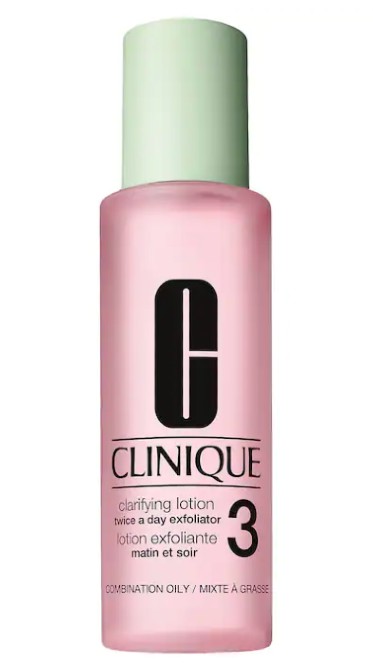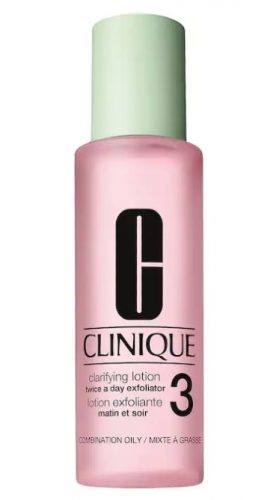 Clinique Clarifying Lotion 3
Right here we have a kickass toner for oily skin. You know how great salicylic acid is at balancing oil. It's the MVP in this toner that clears away pollution and preps your skin for the next steps. Plus, it's infused with witch hazel, hyaluronic acid, and vitamin C to add some extra boons.
---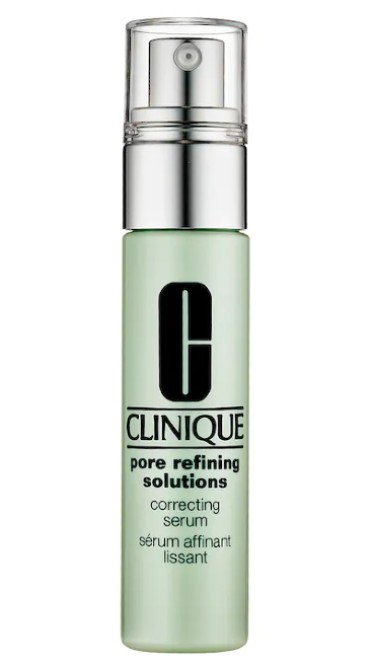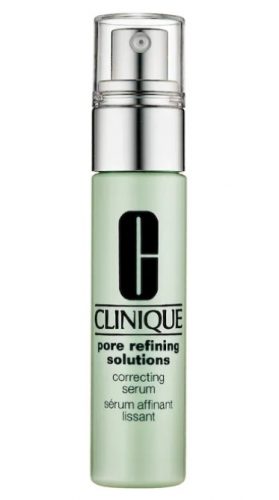 Clinique Pore Refining Solutions Serum
Pore Refining Solutions Serum is a doozy and is one of the best Clinique products ever. If large, clogged pores are your issue, use this serum twice daily. Not only does it unclog pores thanks to salicylic acid, but it also fills them for an even appearance. Plus, it's got a blend of botanical extracts, and it's oil-free. A lifesaver!
---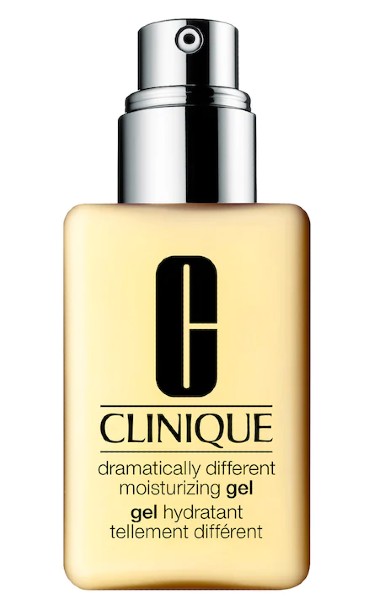 Clinique Dramatically Different Moisturizing Gel
A moisturizer for oily skin should be lightweight, gel-like, and oil-free — like this one. As one of the best-rated Clinique products, it hydrates and refreshes with cucumber extract, trehalose and hyaluronic acid, and absorbs in a second, leaving skin radiant and dewy, while being free of fragrances and non-acnegenic.
---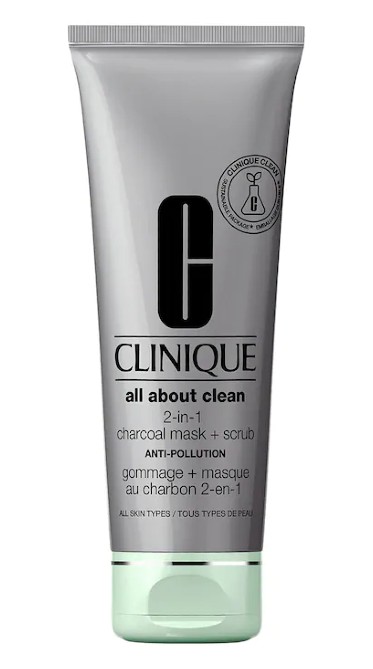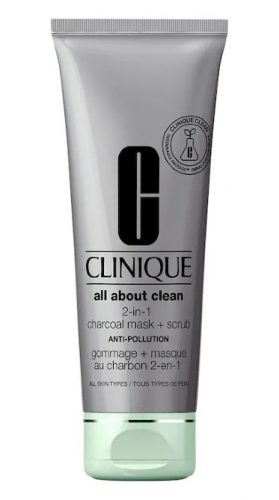 Clinique All About Clean 2-in-1 Charcoal Mask + Scrub
If you're into skincare multitaskers, you'll adore this Clinique product. It's a face mask and scrub meant to help you get rid of oil and impurities while refining skin texture. Bamboo charcoal powder and kaolin clay absorb pollutants and excess sebum, leaving your skin smoother and evener with each use.
Best Clinique products for dry skin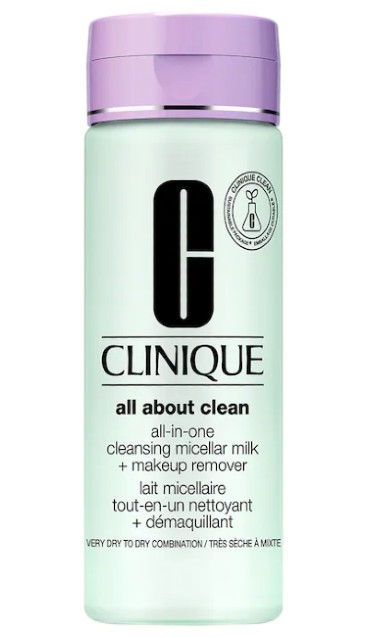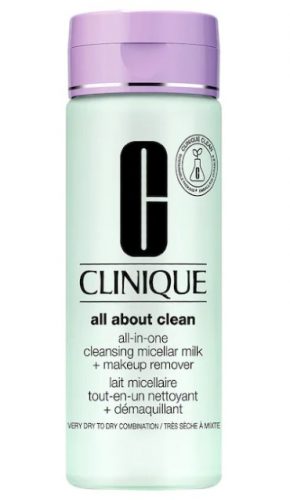 Clinique All About Clean All-in-One Cleansing
Start by cleansing your skin with Clinique's creamy formula. Basically, this cleanser is micellar milk that clears away makeup and dust without stripping away natural oils. On top of that, it aims to hydrate with glycerin, vitamin E, and algae extract. So smooth!
---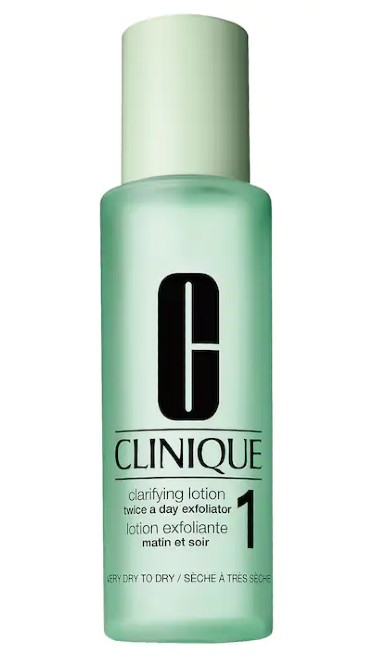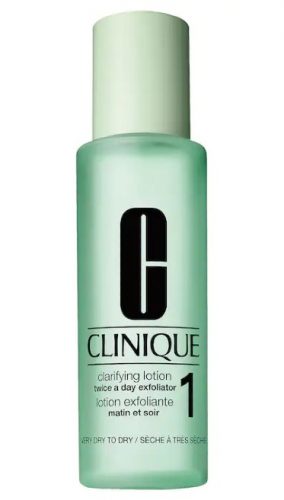 Clinique Clarifying Lotion 1
Prep your skin for the next steps with Clinique Clarifying Lotion that reveals brightener skin. Acting as a gentle exfoliator, it sweeps away dull flakes and encourages cell renewal, revealing clearer skin and allowing serum and moisturizer to absorb better for enhanced benefits.
---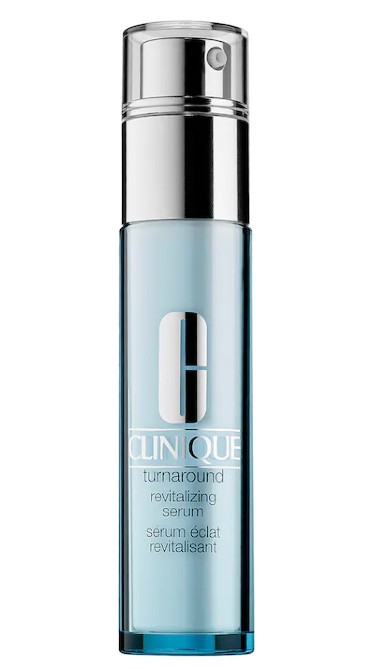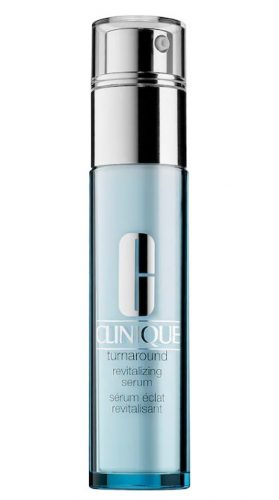 Clinique Turnaround Accelerated Renewal Serum
Why do we love this serum? Simple. Potent ingredients, like lactobionic acid, chestnut seed, grape, rice bran, caffeine, and squalane extracts, to name a few, makes this one of the best Clinique products for dry skin. The lightweight texture sinks in a second, supporting cell renewal for luminous, velvety skin.
---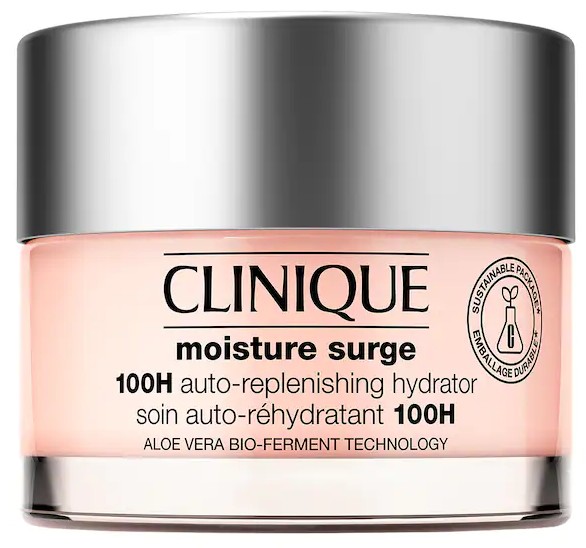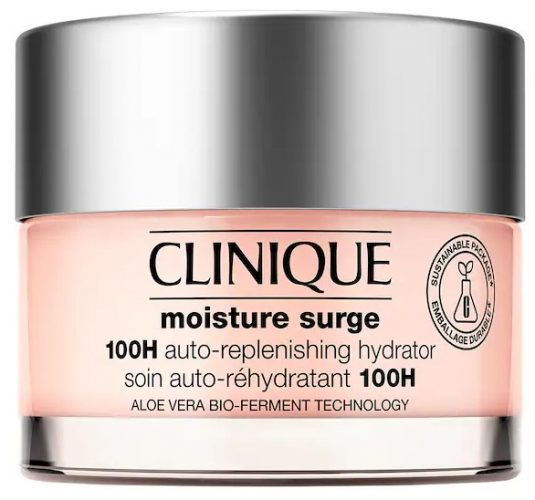 Clinique Replenishing Hydrator Moisture Surge
When your skin is thirsty, quench it with this moisturizer — by far one of the best Clinique products. The gel-like formula made with aloe bio-ferment, hyaluronic acid, and aloe water infuses skin with hydration while helping trigger its own rehydration system. It not only moisturizes deeply but also prevents barrier damage.
---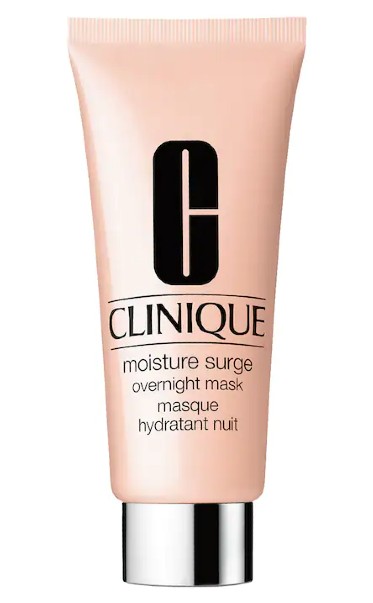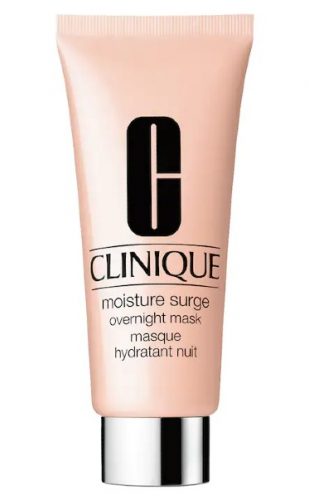 Clinique Moisture Surge Overnight Mask
And in case you want to replenish that moisture loss while you sleep, pick this mask. Its rich formula soothes and moisturizes, so you'll wake up to quenched skin, thanks to glycerin, shea butter, mango seed butter, murumuru seed butter, aloe water, and many other nourishing ingredients. Better check it out!
Best Clinique products for mature skin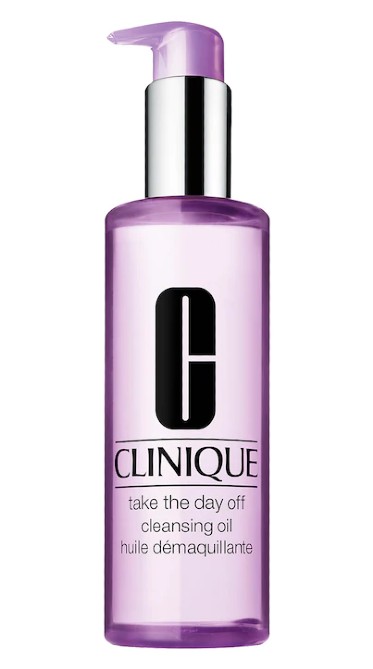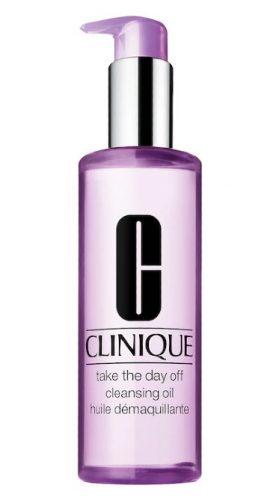 Clinique Take The Day Off Cleansing Oil
Want to cleanse your skin without stripping away essential oils? This cleansing oil does just that. It glides effortlessly on the skin, removing all traces of makeup and dust while keeping your complexion naturally moisturized. The added glycerin boosts hydration leaving your skin clean and energized.
---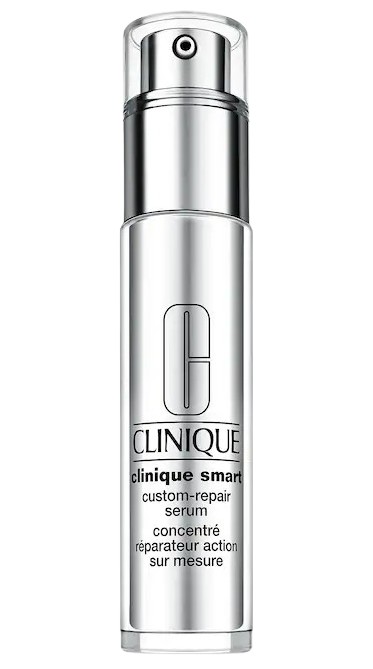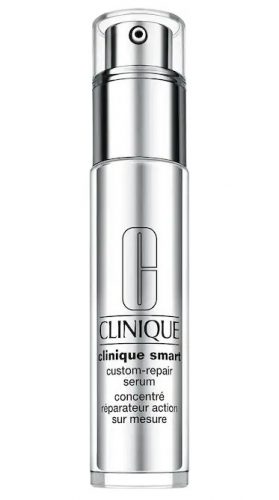 Clinique Smart Custom-Repair Serum
As for the best Clinique product for mature skin, there's this high-rated serum with lots of positive reviews and a full list of potent anti-aging ingredients. Peptides, green tea, and vitamin C are some of the best ones for mature skin. You'll find all of them in this serum, plus a slew of natural extracts that aid in repairing skin and reducing aging signs look.
---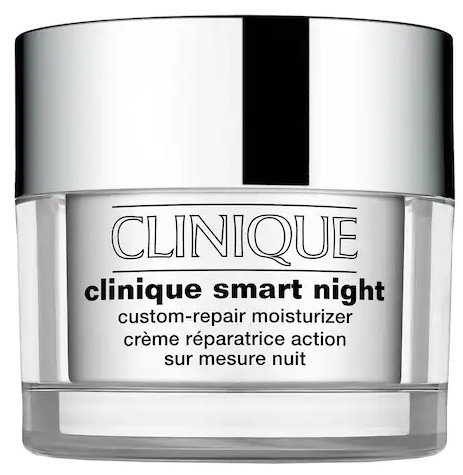 Clinique Smart Night Custom-Repair Moisturizer
Are you looking for a moisturizer that targets aging signs, dark spots, and uneven tone, that works the night shift? Then you should give this Clinique product a shot. It boosts hydration and repairs the barrier, so you'll wake up to fresh skin infused with amino acids, biotin, soy and lactic proteins, peptide, and hyaluronic acid.
Best Clinique products for sensitive skin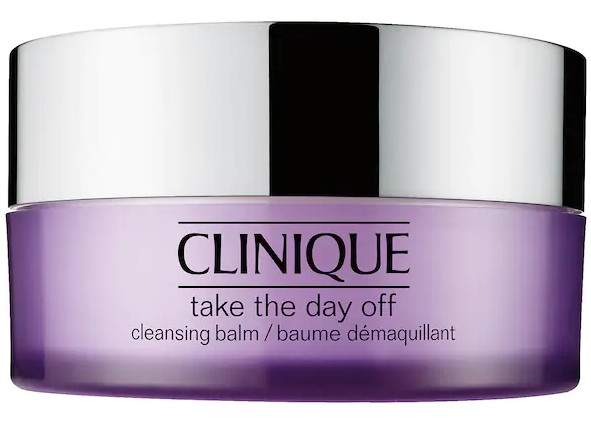 Clinique Take The Day Off Cleansing Balm
When skin is sensitive, you want to use only gentle formulas. And starting with this silky balm cleanser, it just feels right. Once you rub it into your palms turns into a silky oil that removes makeup and pollution in no time. Non-greasy, non-drying, just perfect! Simply put, the best Clinique product for sensitive skin to start with.
---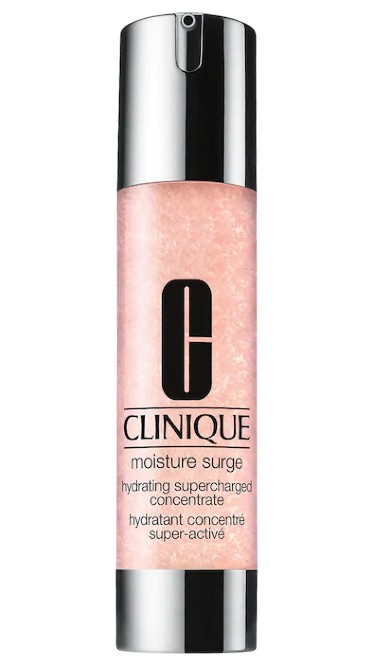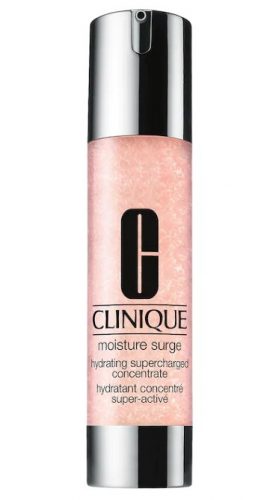 Clinique Moisture Surge Supercharged Concentrate
Give your skin the hydration it needs with this lightweight gel formula that combines water-binding ingredients with encapsulated antioxidants to boost moisture levels and protect your skin. On top of that, glycerin, hyaluronic acid, and aloe water instantly moisturize, strengthening the skin.
---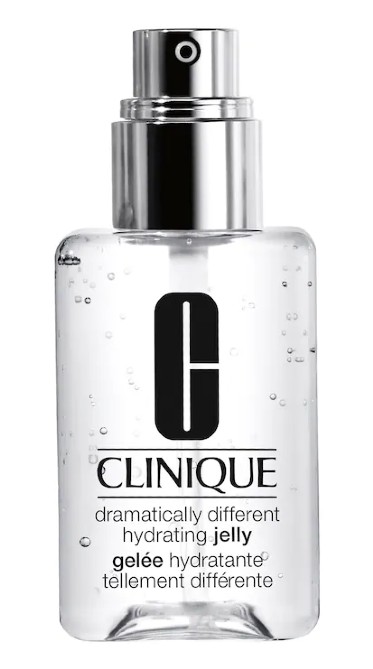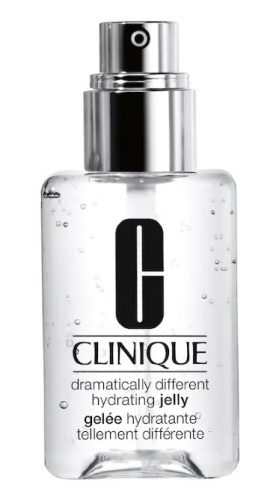 Clinique Dramatically Different Hydrating Jelly
One of the best Clinique products is this moisturizer that aims to repair the barrier with a mix of plant extracts and hyaluronic acid, helping skin retain its moisture. Its water-jelly, refreshing texture gets quickly absorbed, locking moisture in and giving you a healthy glow that lasts.
Best Clinique products for acne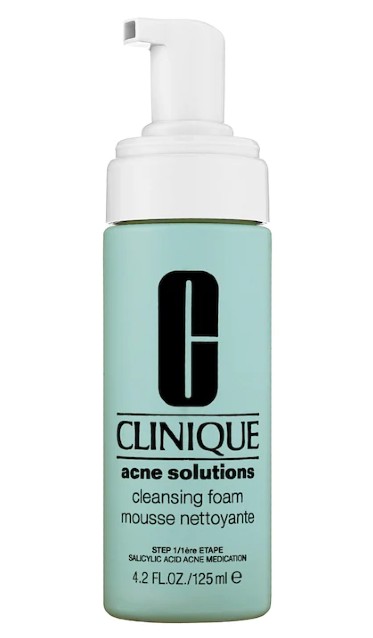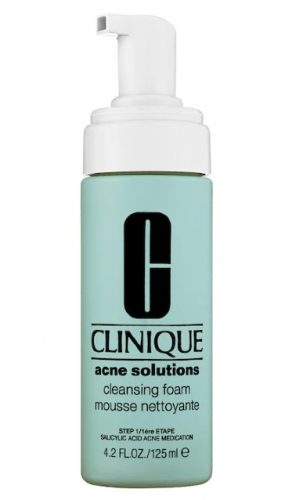 Clinique Acne Solutions Cleansing Foam
Acne-prone skin folks will love this cleansing foam. It dissolves makeup and residues, while it also acts to remove dead cells and unclog pores by eliminating excess oil. It's made with the MVP for acne, aka salicylic acid, and infused with caffeine, sucrose, and kola nut extracts for greater benefits.
---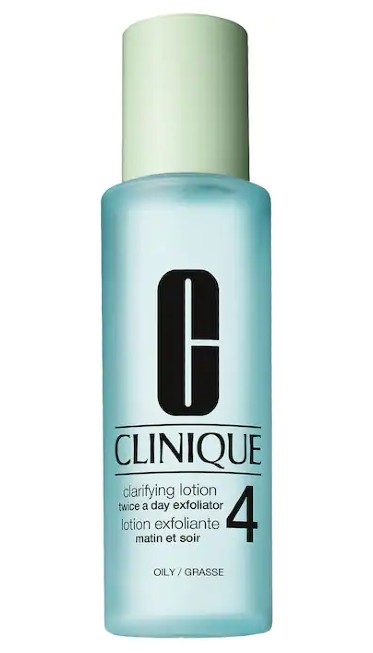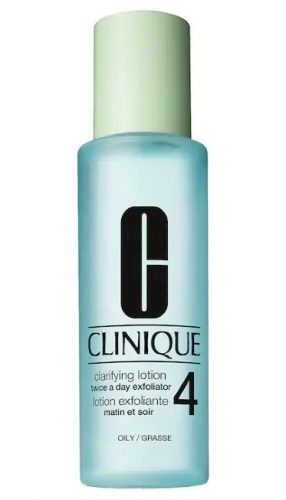 Clinique Clarifying Lotion 4
Now get your skin ready for the anti-acne serum with this toner, also infused with salicylic acid. It reveals brightener skin, reduces excess oil, and makes an absorbable canvas for your other skincare products. There's more: it includes witch hazel and hyaluronic acid to counteract the drying effects of salicylic acid.
---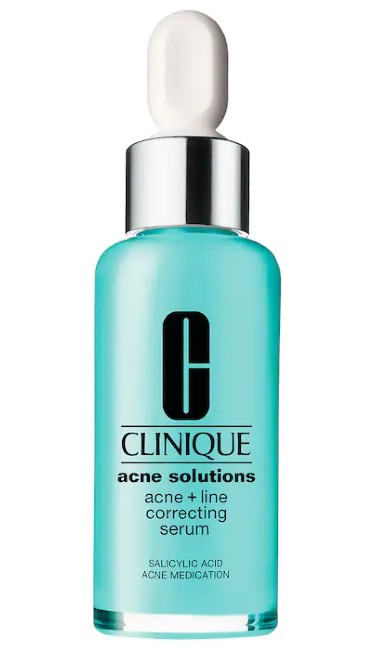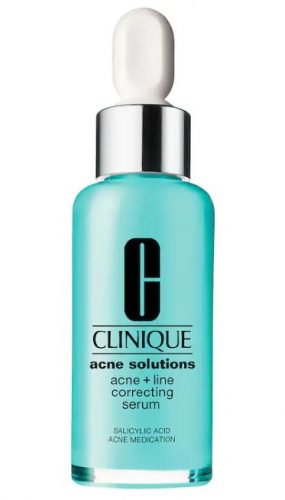 Clinique Acne Solutions Acne + Line Correcting Serum
Help unclog pores and improve texture with this correcting serum, one of the best Clinique products for acne sufferers. It not only controls excess sebum with salicylic acid but it reinforces the skin with whey protein and peptides.
---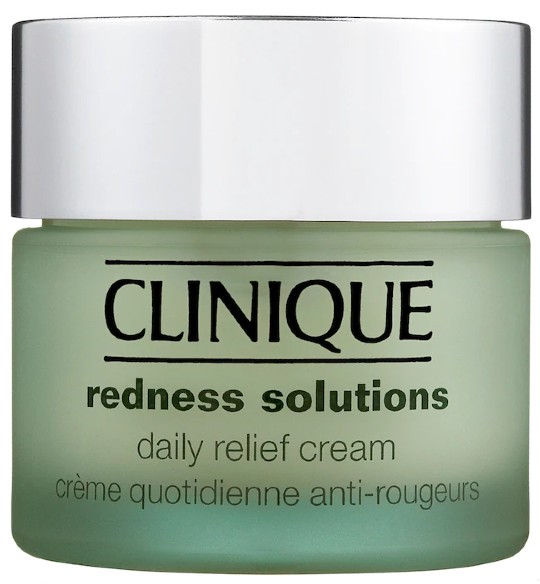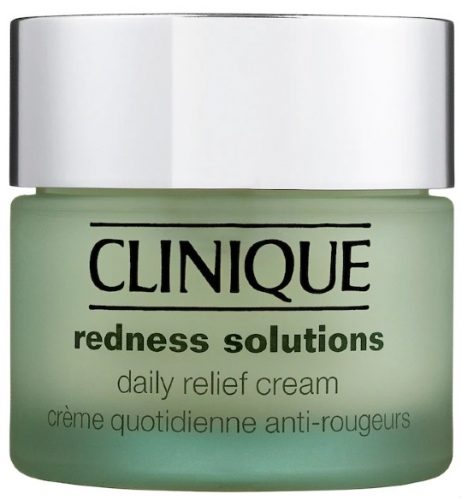 Clinique Redness Solutions Daily Relief Cream
When skin is prone to acne, redness might be a real struggle. But this moisturizer, infused with probiotics that reinforce the barrier, green tea, yellow tea, and wheat germ extract, to name a few, will calm your complexion as soon as you slather it on. And it's oil-free!
---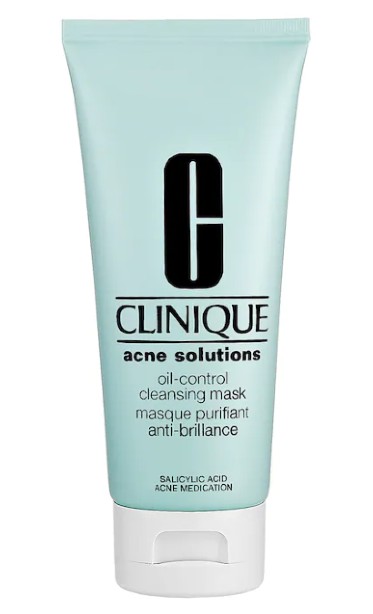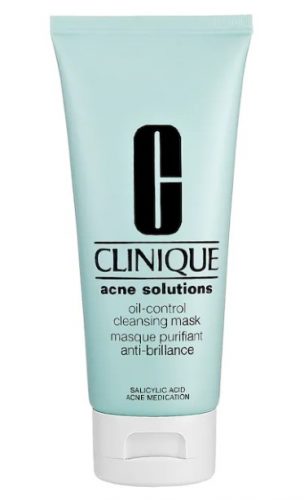 Clinique Acne Solutions Oil-Control Cleansing Mask
Once weekly, do deep cleansing with this mask. Its clay base and salicylic acid addition make it perfect for acne-prone skin. It clears dead cells, absorbs sebum, and also has antibacterial benefits thanks to algae and aloe powder addition.
---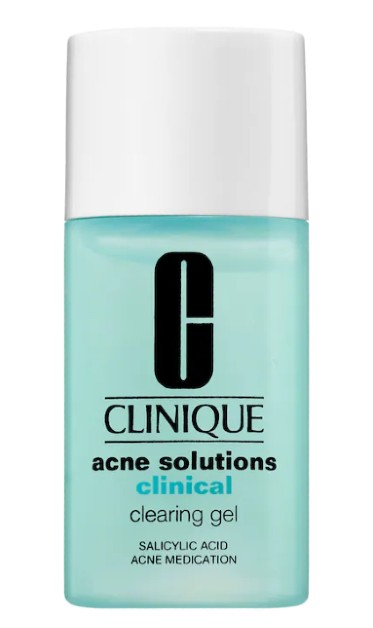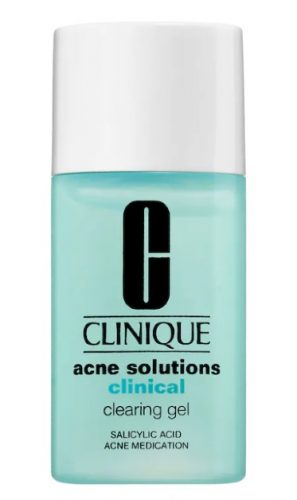 Clinique Acne Solutions Clinical Clearing Gel
Use this as a spot treatment after cleansing, but don't use it with other leave-on acne treatments as it can irritate your skin. It contains 1% salicylic acid, making it pretty powerful at dissolving excess oil and preventing future blemishes apparition.
---
Why choose Clinique products?
Ingredients
They skip fragrances, phthalates, or parabens. Since these ingredients can lead to skin irritations, Clinique never uses them.
Testing
All Clinique products pass through rigorously testing before they go on the market. All products are evaluated at every development stage to ensure maximum safety and efficacy. Plus, all the products are dermatologists and opthalmologist tested.
Sustainable
Clinique uses sustainability practices. Their goal is by 2025, 75-100% of their packaging to be recyclable, reusable, refillable, or recoverable.
Organized
So easy to find the right products for your needs! Even since the company started, Clinique built an easy-to-find products system for all skin types and demands. You can easily build your entire skincare routine just with Clinique products.
Affordable
The prices are just right for what you get, being much more affordable than many similar brands.
Support
Clinique gives expert skincare advice or makeup tips and tricks through video calls or chats which is absolutely awesome! They've been awarded America's Best Customer Service 2019.
Downside
Clinique is not certified cruelty-free by any organization like PETA or Leaping Bunny. Some of their products are made and sold in China, allowing them to test their products on animals. Sadly.