If you're anything like us, you've probably tried more skincare products than you can count. Some have been duds, others have been okay, but only a handful have truly blown us away. Clinique is surely the kind of brand that belongs in the latter category. It's among the few brands that have changed the landscape of our skincare routines. It was the first to introduce dermatologist-developed skincare products in the late 60s, and the brand's famous 3-step routine has been a chart-topper ever since. Clinique was also the first to introduce allergy-tested and fragrance-free products. Today, the brand is a beauty pioneer with a proven track record of creating results-driven formulas. Whether you're dealing with acne, dryness, fine lines or simply want to maintain a healthy complexion, Clinique has products that will put your best face forward. To save you some effort, we've made a list of the best Clinique products, from bestsellers to up-and-comers, that address every skin concern out there.
The best Clinique products for oily skin
Clinique Jumbo All About Clean Cleanser
This cream-to-foam cleanser is a great pick for oily skin since it removes sebum and effectively dissolves makeup, yet it is gentle enough not to strip away the natural moisture. We love that it's made without sulfates and oils and is loaded with glycerin and hyaluronic acid, meaning it's never harsh and doesn't leave skin greasy but squeaky clean and radiant.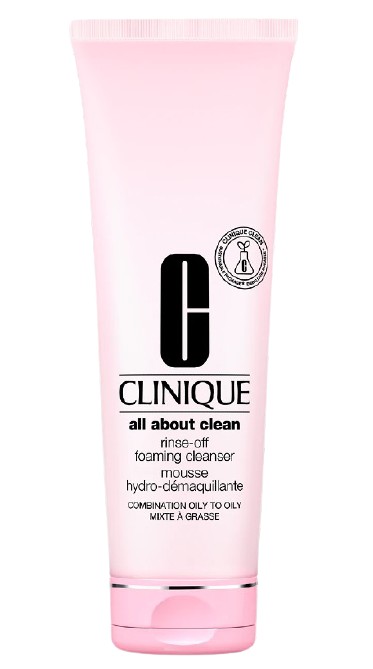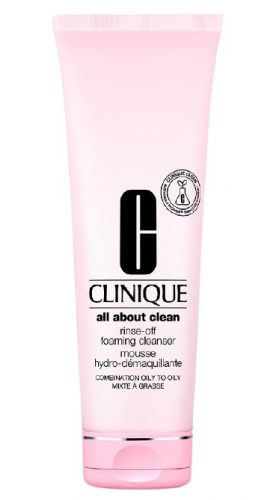 ---
Clinique Clarifying Lotion 3 Twice A Day Exfoliator
You know how good salicylic acid is at balancing oil and helping pores unclog, and it's the star of the show in this toner that preps your skin for the next steps of your beauty ritual. Plus, the toner is infused with witch hazel, a natural extract with astringent benefits that removes excess oil and eases swelling. Just swipe a cotton pad over the face and neck after cleansing, and you'll enjoy a less greasy face and refined pores over time.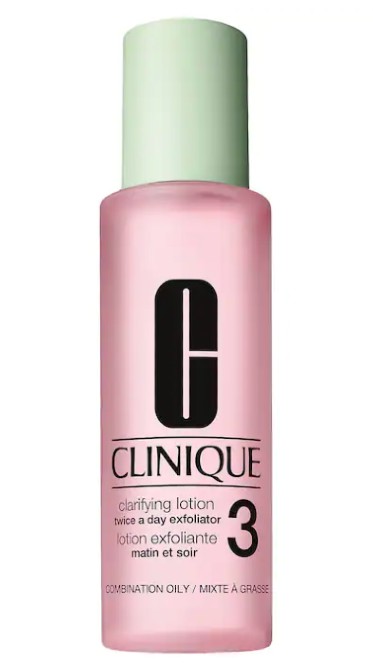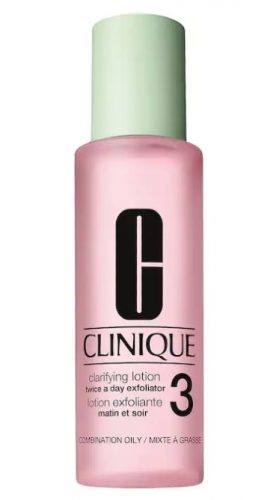 ---
Clinique Pore Refining Solutions Serum
Pore Refining Solutions Serum is a doozy and is one of the best-selling Clinique products ever. If large, clogged pores are your issue, use this serum twice daily. Not only does it unclog pores thanks to salicylic acid, but it also fills them to give an evener appearance. Moreover, it has a blend of antioxidants, including rosemary, caffeine, and vitamin C, to protect the skin against free radical damage throughout the day.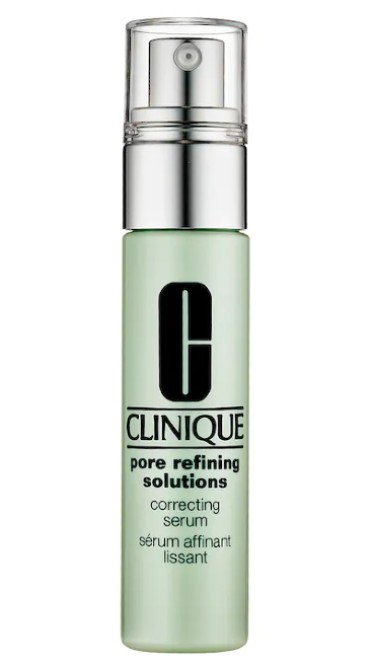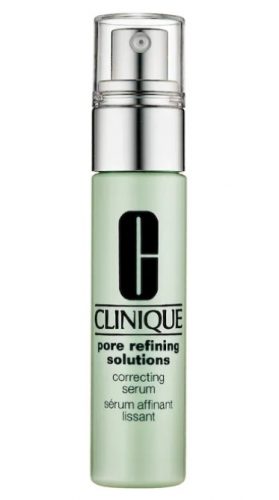 ---
Clinique Dramatically Different Moisturizing Gel
This moisturizing gel is the ultimate skin savior, harnessing the power of brown algae and hyaluronic acid to give you a weightless and deeply hydrating experience. It's packed with a potent blend of probiotics that work to strengthen your skin's protective barrier and make it more resilient to environmental damage. The best part? This formula absorbs in seconds, leaving the complexion refreshed and balanced without any greasy residue, but with hydration that lasts up to eight hours.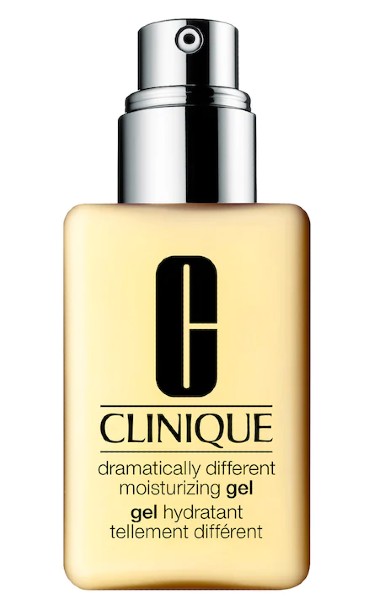 ---
Clinique All About Clean 2-in-1 Charcoal Mask + Scrub
If you're into skincare multitaskers, you'll adore this mask that doubles as a scrub, promising to detoxify the skin and leave it clear and soft in one easy-to-use application. It does all the work with the help of kaolin and charcoal, two of the best ingredients for oily skin that absorb impurities while simultaneously calming the skin. Just apply a generous layer on a clean face avoiding the eye area, and let it act for five minutes before you rinse off with tepid water. For optimal results, use it twice weekly.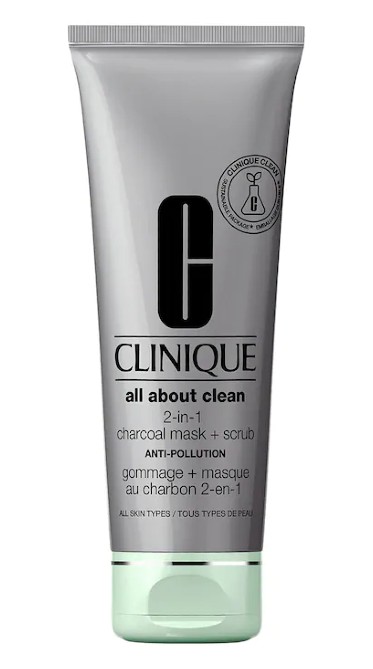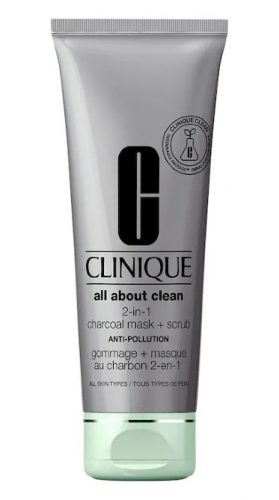 ---
The best Clinique products for dry skin
Clinique All About Clean Foaming Facial Soap
Start by cleansing your skin with Clinique's creamy formula. Basically, this cleanser is micellar milk that clears away makeup and dust without stripping away natural oils. On top of that, it aims to hydrate with glycerin, vitamin E, and algae extract. So smooth!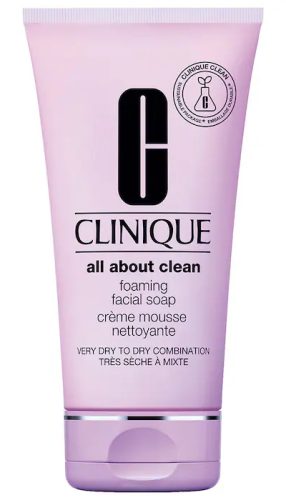 ---
Clinique Clarifying Lotion 1
Clarifying Lotion 1 is one of the best Clinique products for dry skin, being as gentle and hydrating as it is effective. It sweeps away dulling flakes with witch hazel and salicylic acid, along with a mix of hydrators, including trehalose, hyaluronic acid, and glucosamine, that counteract dryness and soften a bit more every time. This winning combo does wonders to combat dryness while also prepping your complexion to absorb more of your skincare products.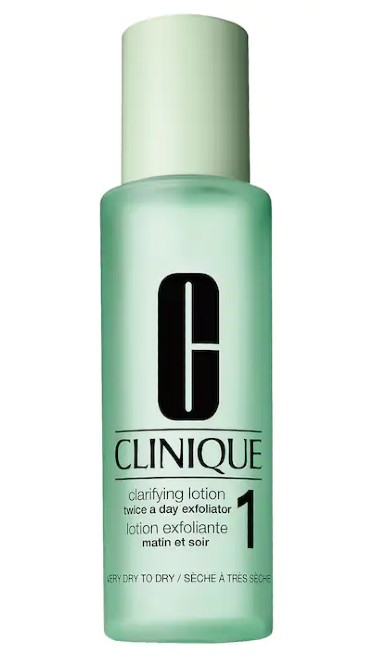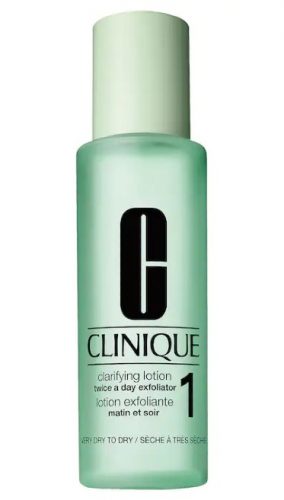 ---
Clinique Replenishing Hydrator Moisture Surge
Two things dry skin needs badly: hydration and repair. That's precisely what Clinique Replenishing Hydrator Moisture Surge is about. It replenishes lost hydration with powerful humectants like aloe vera and hyaluronic acid, which attract water to the skin. Plus, the blend of probiotics and peptides in this product provides repairing benefits that result in a more resilient and moisturized skin. In fact, the moisture is believed to last up to 100 hours, and that's not just hype, considering all the rave reviews from happy customers across online markets.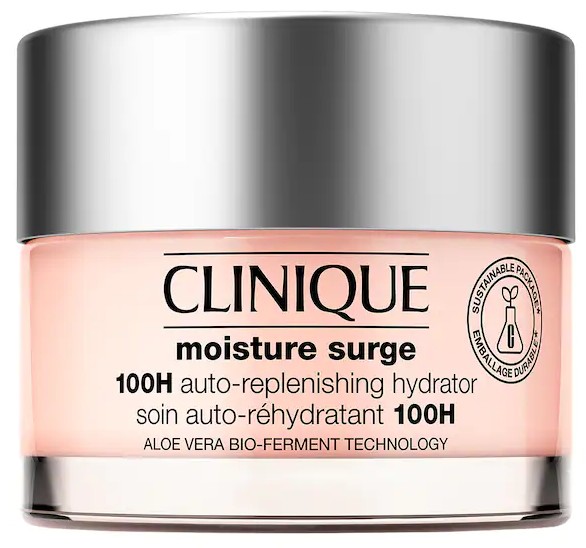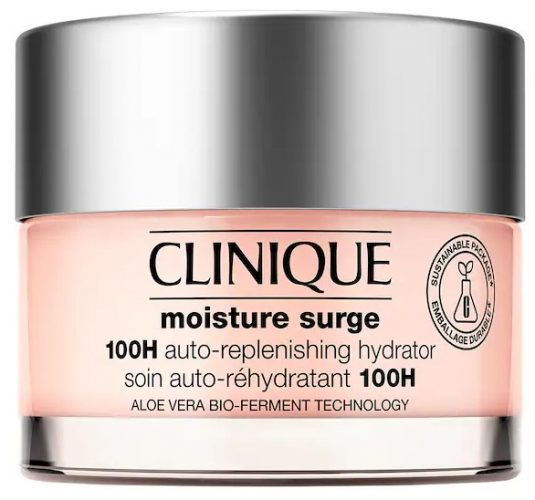 ---
Clinique Moisture Surge Overnight Mask
In case you want to replenish that lost hydration while you catch some Zzz, pick this mask. Its rich formula soothes and replenishes while ensuring no moisture evaporates during the night. The secret lies in a blend of sucrose (natural sugar with moisture-retaining effects), mango butter, and algae extracts, to name just a few.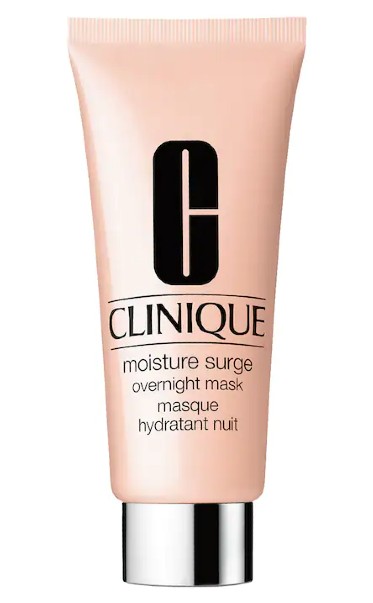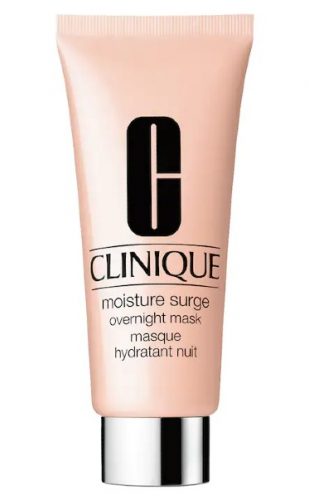 ---
The best for mature skin
Clinique Smart Clinical Repair Wrinkle Correcting Serum
On the lookout for the best Clinique product to address fine lines and wrinkles and all aging signs in general? Look no further than this serum made with 1% retinol, the gold-standard ingredient for anti-aging that encourages cell renewal and supports collagen production for younger-looking skin. Moreover, the serum is loaded with four peptides that make up about 9.5% of the formula to promote further collagen growth for plumper skin and less noticeable lines. According to the clinical study performed by Clinique, it reduces wrinkles look and makes the skin feel firmer in as little as ten days.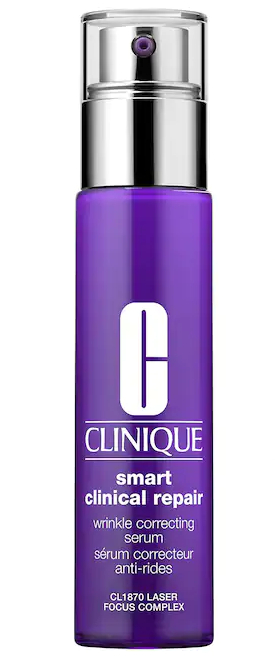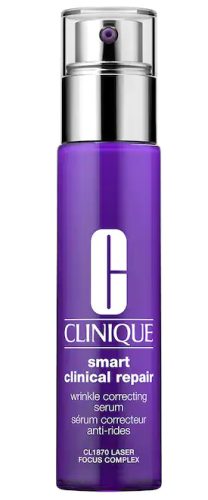 ---
Clinique Smart Clinical Repair Wrinkle Correcting Eye Cream
This clinically formulated eye cream is the perfect choice to elevate your routine and target those stubborn signs of aging around the delicate eye area. Its unique blend of five peptides, hyaluronic acid, and antioxidants work synergistically to stimulate collagen synthesis, hydrate the skin, and protect against free radical damage. Furthermore, the caffeine in this eye cream works to constrict the blood vessels in the skin, reducing inflammation and puffiness around the eyes. This effect is particularly notable due to the thin and delicate skin around the eye area, which is prone to fluid accumulation and inflammation. Bonus points for the air-like whipped texture that makes it an absolute joy to use.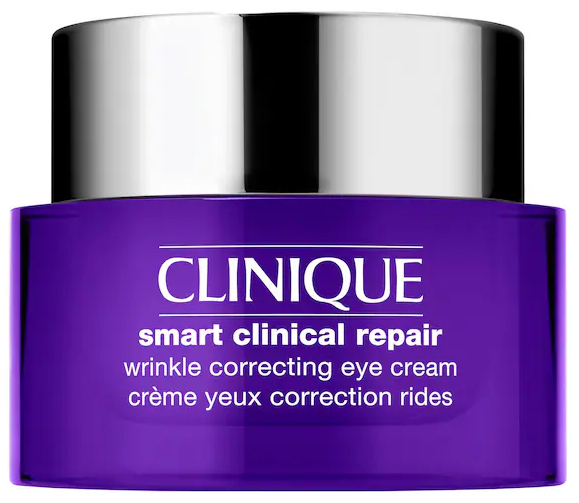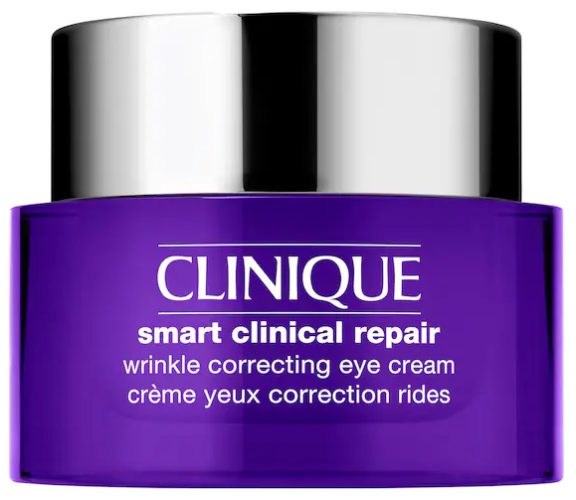 ---
The best for sensitive skin
Clinique Take The Day Off Cleansing Balm
If you have sensitive skin, it's important to stick to gentle formulas throughout your skincare regimen. Starting with this cleansing balm is a smart move. It's effective at removing waterproof makeup and sunscreen without harshly stripping away natural oils. In fact, it leaves your skin feeling silky-soft, thanks to the fatty acid-rich safflower oil. Just massage it onto dry skin, and watch as it effortlessly melts away all those impurities. Then, follow up with your cleanser for a full-on skin love fest.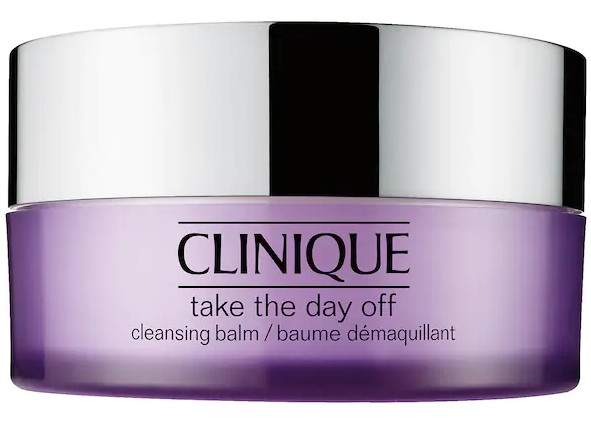 ---
Clinique Dramatically Different Hydrating Jelly
Clinique has concocted a miracle jelly for those needing hydration, repair, and protection from one product. This baby does it all, packed with a blend of plant extracts that help soothe irritation and improve skin's barrier function. In the meantime, hyaluronic acid is like a big drink of water for your face, plumping and healing as it goes. The product is powerful enough to trigger major changes in your skin yet delicate enough not to cause reactions. It absorbs as fast as the blink of an eye.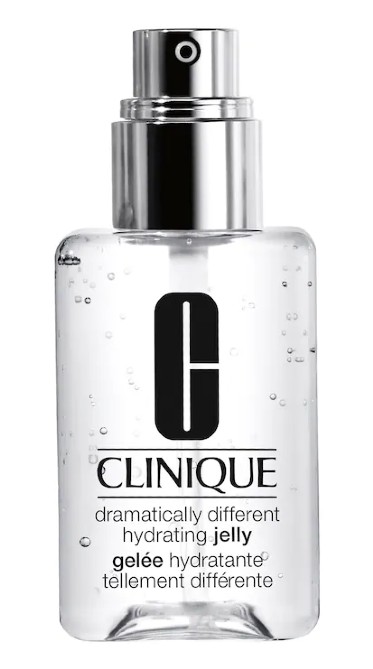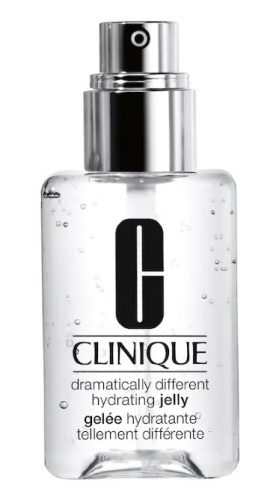 ---
Best Clinique products for acne
Clinique Acne Solutions Cleansing Foam
Acne-prone skin folks, you're gonna want to hear about this cleansing foam that's gonna change your skincare game. Not only does it dissolve makeup and pollutants, but it also minimizes breakouts. It's all thanks to an impressive amount of 2% salicylic acid that removes dead cells and excess oil, unclogging pores and clearing up your skin. And don't worry about it being too drying because the formula is packed with nourishing ingredients that'll leave your skin soft and supple.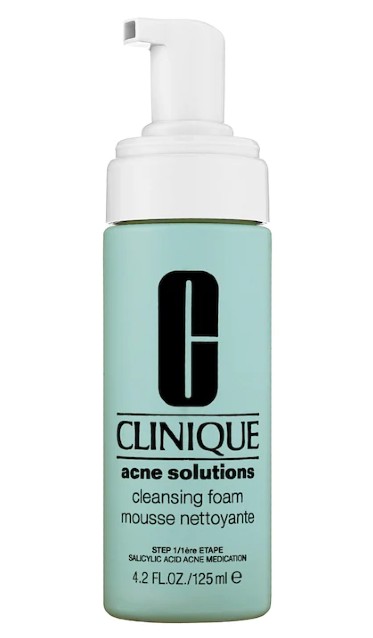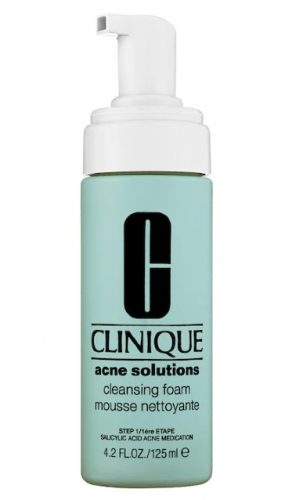 ---
Clinique Acne Solutions Clinical Clearing Gel
This product rivals prescription-strength medications by clearing and preventing pimples with 1% salicylic acid and witch hazel. Plus, it's versatile—you can use the gel as a spot treatment or all-over the face (avoiding the eye area) after cleansing and before moisturizing. And don't just take our word for it; almost 4,000 reviewers gave it a five-star rating, with most claiming that it made their breakouts disappear overnight. We're not ones to make bold claims, but we can confidently say that this Clinique product is in a league of its own when it comes to achieving great and fast results against acne woes.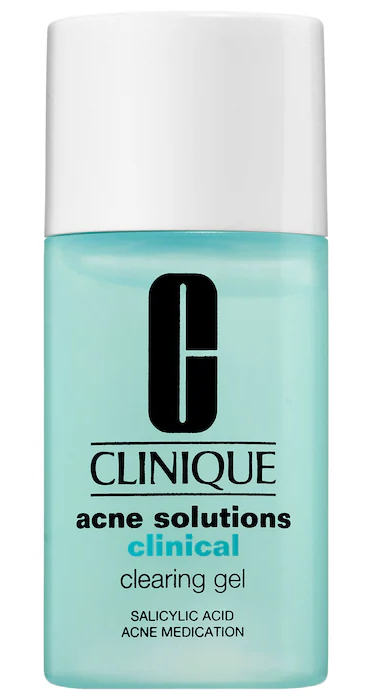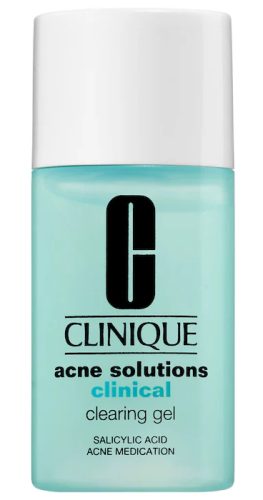 ---
Clinique Oil-Control Cleansing Mask
Use this mask three times a week to help breakouts heal and prevent new ones from forming. It is made with potent acne fighters, including 1% salicylic acid and kaolin, which work together to detoxify your skin, remove excess sebum, and clear away dead cells that might clog your pores. P.S.: You can even spot-treat pimples overnight for faster healing.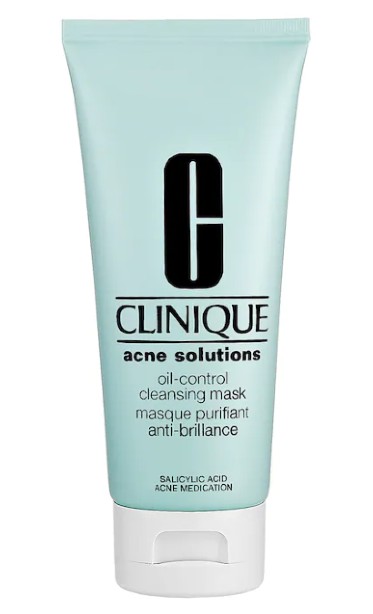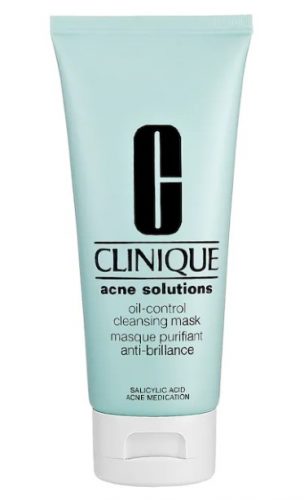 ---
Best Clinique products for redness
Clinique Redness Solutions Daily Relief Cream
When your skin is prone to acne or has a compromised moisture barrier, dealing with redness is a real struggle. But we have found a solution for you. This moisturizer is infused with probiotics that help reinforce the skin barrier, as well as green tea, yellow tea, and wheat germ extract, just to name a few. As soon as you slather it on, you'll feel a calming sensation washing over your complexion. And it's oil-free, so not only will your skin feel soothed, but it won't leave a greasy residue behind.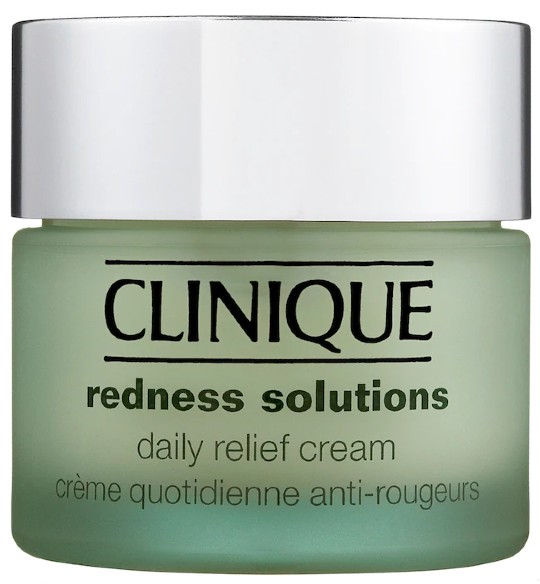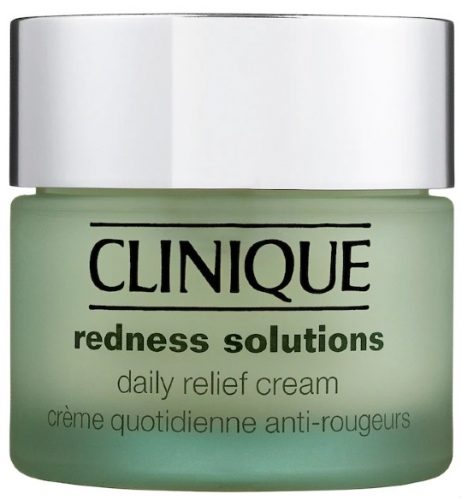 ---
How Clinique was born
Back in '68, US Vogue dropped an article about the importance of a solid skincare routine, and that's when Clinique hit the scene. Carol Philips, a Vogue beauty editor at the time, knew the industry had to step up its game and move past the one-size-fits-all products that were all the rage. So she penned an article titled "Can Great Skin Be Created?" and got dermatologist Norman Orentreich to spill his expert knowledge. Fast forward just 12 months from the article's publication, and Carol Philips, Dr. Norman Orentreich, and Evelyn Lauder were a power trio team working to bring Clinique to life. Carol was a glamorous influencer, Evelyn was a trailblazing beauty executive at Estée Lauder and a member of the Lauder family, but Dr. Orentreich's vision and formulations were the true game-changers. And that's how the world's first dermatologist-developed brand was born.
Why choose Clinique products?
Ingredients
All Clinique products skip fragrances, phthalates, or parabens. Since these ingredients can lead to skin irritations, Clinique never uses them.
Testing
Clinique products pass through rigorous testing and are evaluated at every development stage to ensure maximum safety and efficacy. Plus, all the products are dermatologist and opthalmologist tested.
Sustainable
Clinique has a strong commitment to sustainability and has implemented several initiatives to reduce waste, such as using post-consumer recycled plastic in their packaging and offering refillable options for some of their products. The brand's goal is, by 2025, 75-100% of its packaging to be recyclable, reusable, refillable, or recoverable.
Organized
The brand makes so easy to find the right products for your skincare needs. Even since the company started, Clinique has built an easy-to-find product system for all skin types and demands.
Support
Clinique gives expert skincare and makeup advice through video calls or chats, which is absolutely awesome! As a matter of fact, they've been awarded America's Best Customer Service 2019.
What we don't like about Clinique
Clinique is not certified cruelty-free by organizations like PETA or Leaping Bunny. Some of their products are made and sold in China, allowing them to test their products on animals. Sadly.