Whether you're a skincare newbie or a seasoned pro, you know how important collagen is to your skin. Making up about 30% of all the protein in our bodies, this guy is responsible for maintaining the skin firm and giving it that youthful appearance. But as we age, the production of the multitasking amino acid chain starts to decline. 
So now you're thinking of applying collagen to your face hoping it will magically keep wrinkles away? Sorry to break it to you, but it doesn't work like that. Collagen has a large molecule that can't penetrate the skin when applied topically. Even though some brands use the hydrolyzed form of this protein to enhance skin permeability, the reality is that it doesn't increase natural collagen production. For what it's worth, it improves hydration and gives a temporary plumping and softening effect. 
But don't quit, as serums can still give collagen a serious boost. Actually, the best collagen serums are those that contain topical ingredients with collagen-stimulating effects, like retinol, vitamin C, and peptides. These ingredients actively increase the levels of collagen and provide a whole host of other benefits to maintain your skin healthy. And if you want to take it a step further, consuming collagen-rich foods or taking supplements can also help rejuvenate your skin from the inside out.
The best serums to boost collagen
Shuffle through our list with the best collagen serums that charge your skin's battery to keep it fit and toned. These serums are loaded with hydrolyzed collagen for instant plumping effects and contain a blend of powerful ingredients to promote long-term firmness and elasticity.
---
Clinical Skin Pro-Collagen Serum
I've been using this collagen-boosting serum for the past few months, and let me tell you, it's a game-changer. There's literally nothing I want to change about it. From the texture to how it applies and the amount of active ingredients it has, everything is more than I could ask for. For starters, it's made with 20% ascorbic acid, which is the pure form of vitamin C that does the heavy lifting when it comes to increasing collagen levels. Plus, it's an antioxidant that brightens dark spots and reduces collagen degradation caused by free radical damage. The serum goes the extra mile to protect your skin's collagen with a blend of natural antioxidants, including vitamin E, glutathione, and caffeine. It does all that while a complex of four ceramides restores the moisture barrier for a more resilient and hydrated complexion.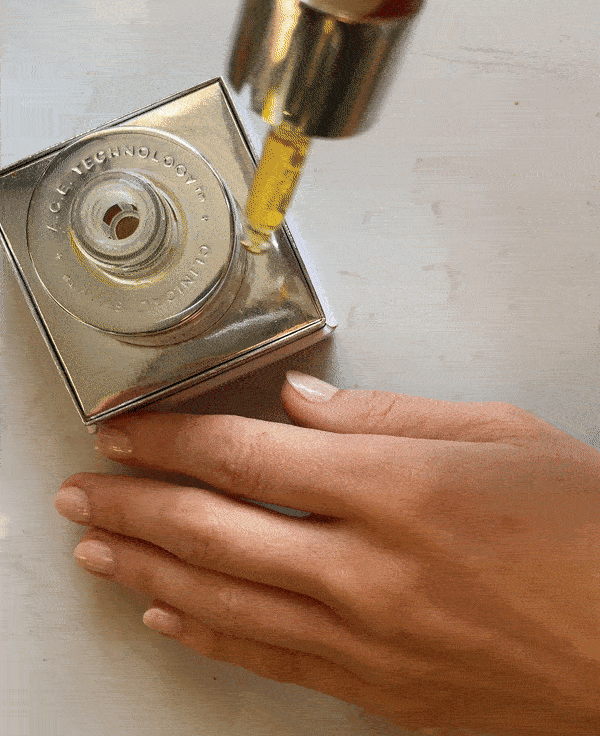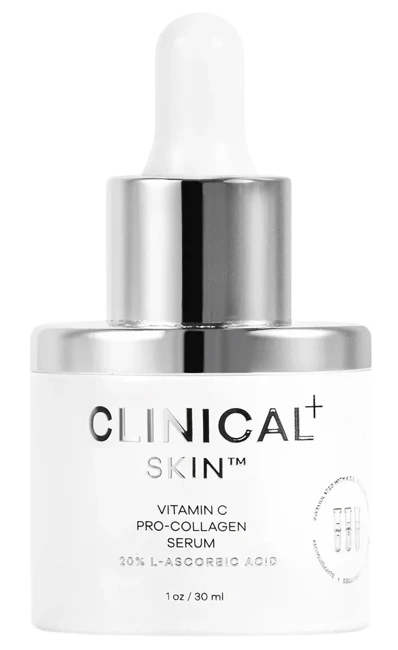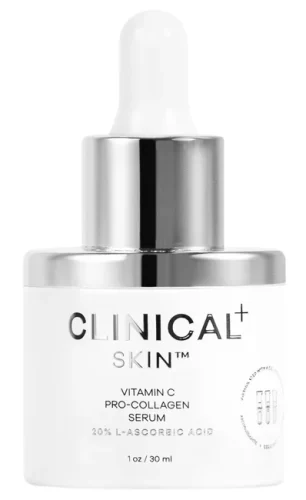 ---
La Roche-Posay Pure Retinol Face Serum
When it comes to spurring collagen growth, retinol is where we're at. La Roche Posay's serum is made with pure and gradual-release retinol that work in synergy to increase cell turnover and boost collagen. The result? Younger-looking skin with an evener tone and a smoother appearance. Layer it on cleansed and dry skin at night, and let the powerful combination of ingredients work its magic while you get some beauty rest.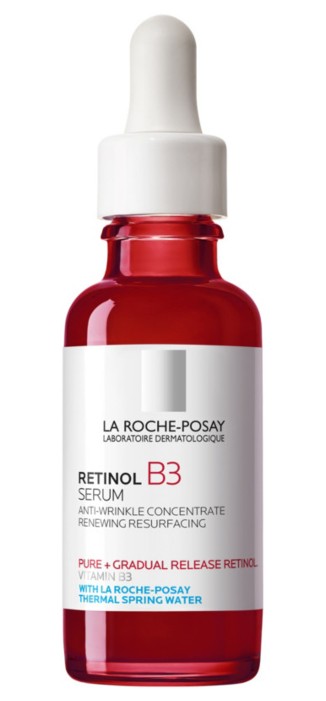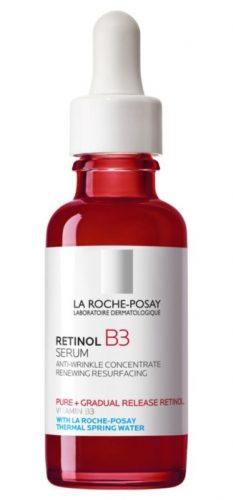 ---
Dr. Dennis Gross C + Collagen Brighten & Firm Vitamin C Serum
By now, you already know vitamin C is a proven collagen protector and booster, and this serum packs it in a stable form to help support collagen growth and brighten up the skin. To really supercharge the benefits, this formula is also chock-full of collagen amino acids, giving your complexion a major boost in firmness and elasticity. And if that wasn't already good enough, it's also got a blend of antioxidants that protect your existing collagen from getting depleted by free radicals. If you're someone who demands a lot from their skincare routine, this serum is the ultimate overachiever, taking on multiple tasks all at once.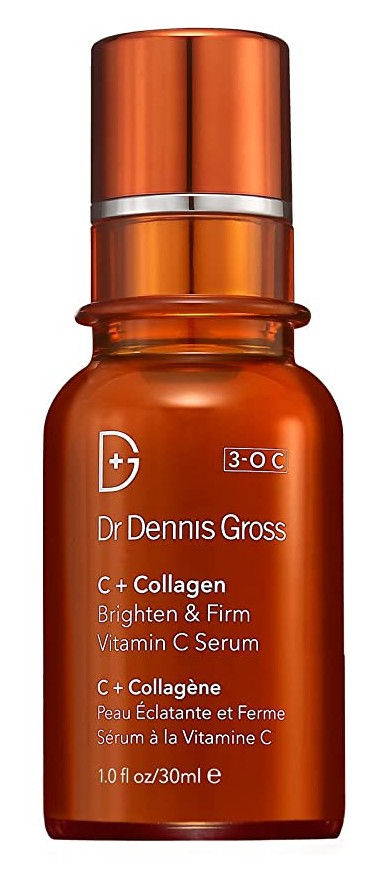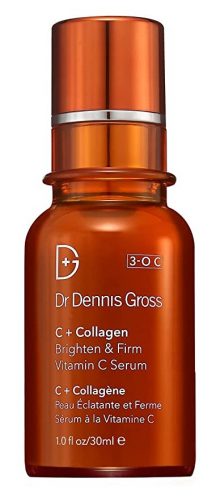 ---
The Plant Base Time Stop Collagen Ampoule
Made with nearly 80% mushroom extract, this super-concentrated ampoule pumps up collagen levels and makes your skin more supple and plump-looking. Plus, it's loaded with some seriously potent hydrators, like hyaluronic acid and panthenol, as well as skin-protecting antioxidants, all working together to give your skin a major dose of goodness. The formula is proudly made only with plant-based ingredients and leaves out parabens, alcohol, and fragrances, a fact for which we give it extra credit.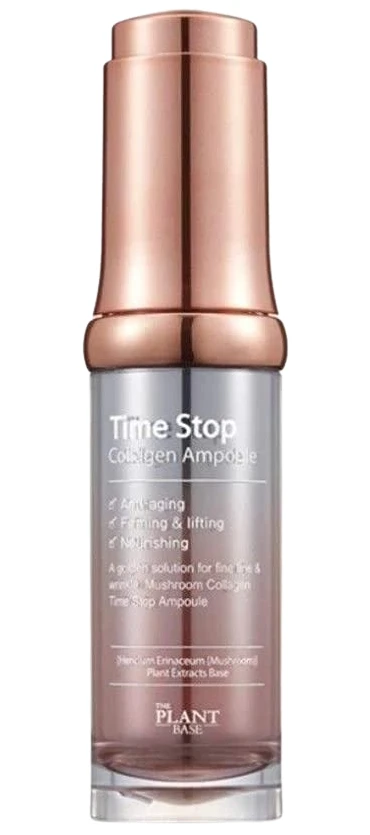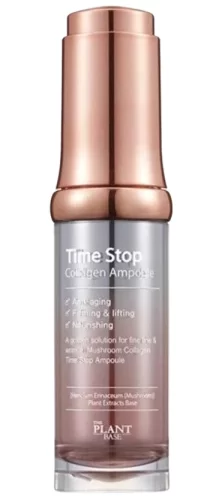 ---
The Inkey List Collagen Peptide Serum
We suggest giving this serum a try if you've got sensitive skin (but honestly, it's great for everyone) since it's loaded up with four peptides that work gently to kickstart collagen production. The minimalist formula provides a multitude of benefits thanks to the addition of probiotics and hyaluronic acid that encourage skin healing and strengthen the protective barrier every time you use it. Expect more hydrated skin, less visible fine lines, and a more robust barrier that can better fend off environmental stressors such as sun damage and pollutants.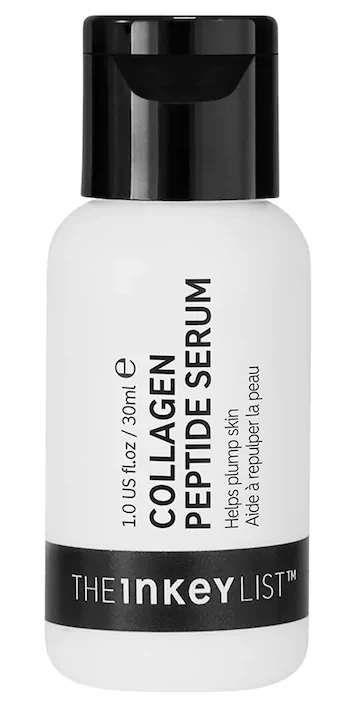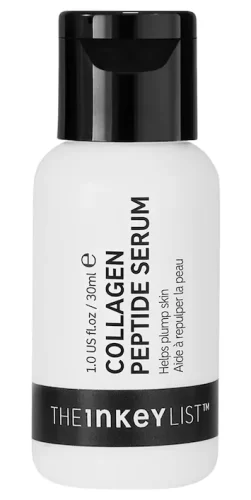 ---
Advanced Clinicals Collagen Facial Serum
This is the most affordable collagen serum that comes at a reasonable price without sacrificing effectiveness. It uses natural ingredients and soluble collagen to visibly restore volume to wrinkled skin without harsh chemicals. The key ingredient here is hydrolyzed soy fiber, a natural source of collagen-boosting amino acids known to help increase skin elasticity and reduce the look of fine lines. With its lightweight consistency, this formula sinks quickly into the skin, leaving no tacky residue behind.


---
Murad Resurgence Rapid Collagen Infusion
Woke up to a dull complexion or sleep creases? Murad Resurgence Rapid Collagen Infusion has got your back with an incredibly effective formula that promises to plump the skin in as little as two hours. And it holds on to its promises. Thanks to the collagen amino acids and omega acids-packed kelp extract, the serum improves hydration and rejuvenates the skin, taking off years from your face—the happy reviewers attest to it. What else we love about this one is that it's formulated without mineral oil and fragrances, making it a solid option for easily reactive skin.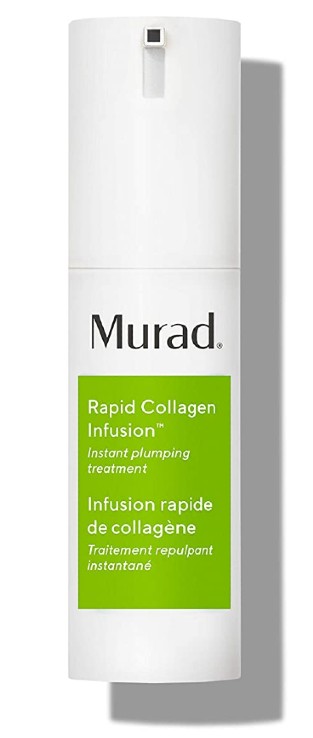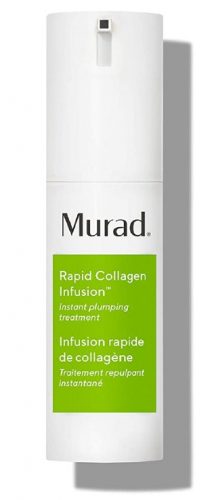 ---
Mizon Original Skin Energy Collagen 100
In addition to hydrolyzed marine collagen that's been broken down into tiny particles for maximum absorption, this serum contains not just one, not two, but three different types of collagen-boosting peptides. There's also hyaluronic acid in the mix. In other words, it's great at firming, strengthening, and smoothing the skin.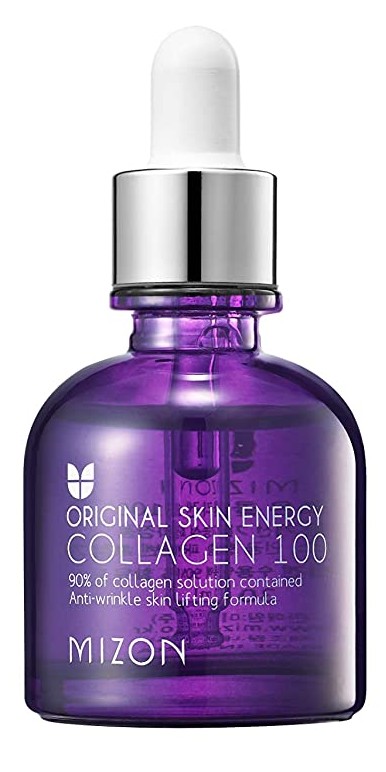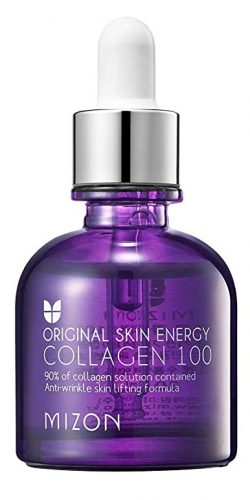 ---
Next: I Asked Four Dermatologists How Do They Fight Premature Skin Aging