When aging and environmental aggressors deplete skin energy collagen production decreases. As such, to keep premature aging signs at bay, the best collagen serums come in handy. Since collagen is responsible for skin's smoothness and elasticity, a collagen serum is crucial for firm, youthful-looking skin. However, when you apply collagen topically, it won't boost the collagen production in the skin (as vitamin C does) because it has a large molecular weight, too large to penetrate the skins' top layer. Instead, when you apply one of the best energy-generating collagen serums, it produces a water-rich film on the surface, giving the uppermost layer of the skin-excellent hydration, making it smooth, and reducing transepidermal water loss. Plus, they're enriched with many other skin-loving ingredients to maintain skin bouncy, plump, and healthy.
Best collagen serums for aging skin
Shuffle through our list with the best collagen serums that charge your skin's battery to keep it fit and toned.
---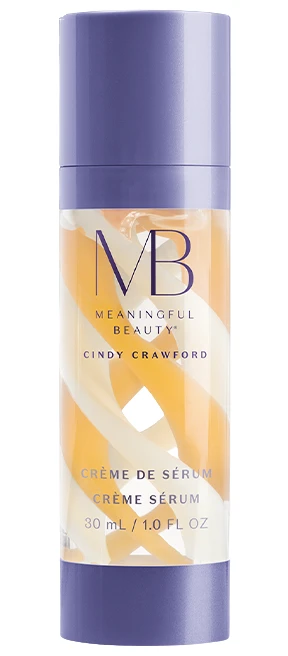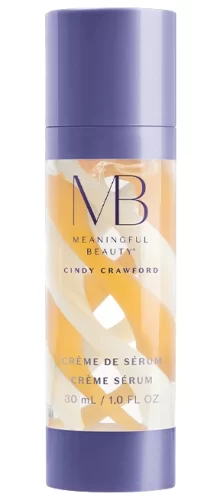 Meaningful Beauty Crème de Sérum
A brilliant approach to fighting the visible signs of aging, Meaningful Beauty Crème de Sérum is formulated by combining a serum's potency with the rich moisturizing effect of a cream. It's made not only to replenish skin's overall firmness and hydration lost through the years, but it also contains a peptide blend to target the appearance of fine lines and wrinkles. Besides hyaluronic acid, vitamin C, and soluble collagen, Crème de Sérum also features the brand's exclusive super-antioxidant SOD, derived from a rare French melon. The results? Plumper, smoother and hydrated skin. It is definitely worth the first spot on the best collagen serums.
---

Skinception Instant Wrinkle Reducer Serum
You can use it right before a night out for a more flawless finish or use it regularly to reap long-term benefits like preventing future wrinkles from appearing. Similar to a primer, it instantly smoothens out skin for a flawless appearance and goes further, penetrating into the deep skin layers, hydrating it, and renewing cells. Using a revolutionary formula, Skinception Instant Wrinkle Reducer features 3 main active ingredients: hydrolyzed collagen, hyaluronic acid, and argireline. Hydrolyzed collagen is a broken-down version of collagen, making it easier for the body to absorb all the goodness collagen brings to your skin.
---


La Prairie Anti-Aging Rapid Response Booster
I know this one is pricey. But the combination of ingredients is not found in any other product. To name a few, antioxidants, copper, calcium, glycolic and lactic acids, sodium hyaluronate, arginine, folic acid, botanical extracts are added to soothe the skin and bring it to its very best version. It's also formulated with soluble collagen, which has a mighty capacity to reduce water evaporation from the skin. A boost towards lineless beauty, La Prairie Anti-Aging Rapid Booster is a wrinkle-filling gel-like serum that targets skin cells with anti-wrinkle ingredients, definitely the best collagen serum for all skin types.
---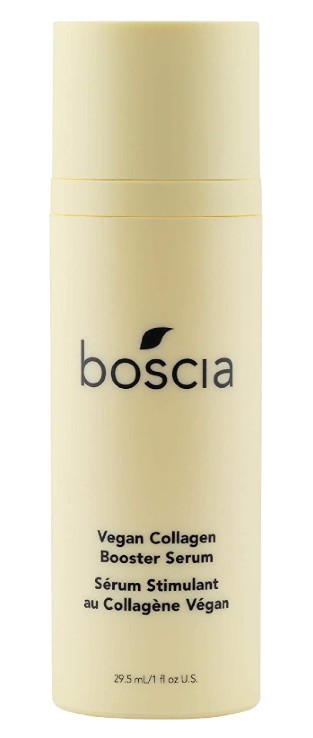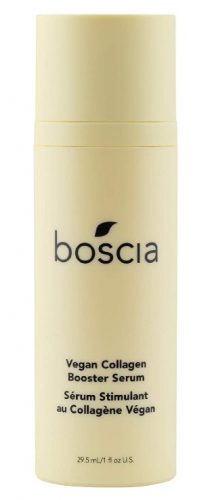 Boscia Vegan Collagen Booster Serum
This is the best collagen-infused serum for clean beauty lovers, that aims to plump skin naturally. The combination of vegetable collagen, amla extract (used to rejuvenate body cells and as an antioxidant), and seaweed-tripeptide works to smooth fine lines for firmer-looking skin. More than that, the addition of jojoba and willowherb will calm your skin and nourish it deeply. We can't get enough of it!
---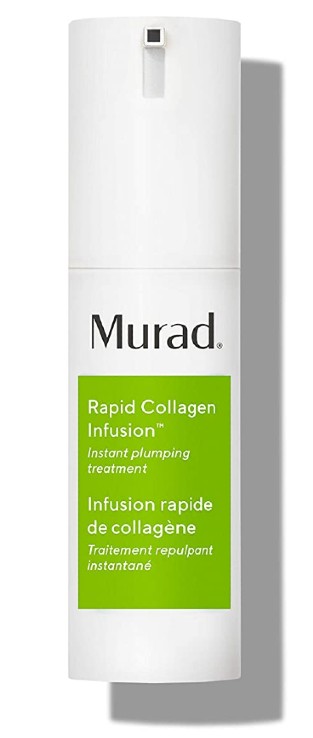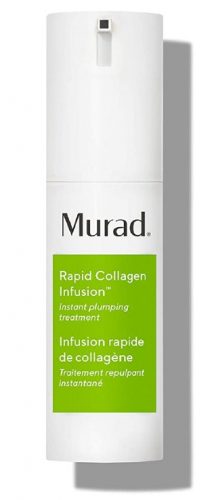 Murad Resurgence Rapid Collagen Infusion
If your wrinkles and fine lines need intensive treatment, this may be the fit for you. Fast-acting, it's made with collagen amino acids to help plump fine lines and winged kelp extract, which is rich in omega 3, 6, and 9 aiding to burst hydration and increase skin's suppleness. Plus, Murad Resurgence Rapid Collagen Infusion works overtime to bring back your complexion's radiance, helped by hyaluronic acid, fruits, and plant extracts.
---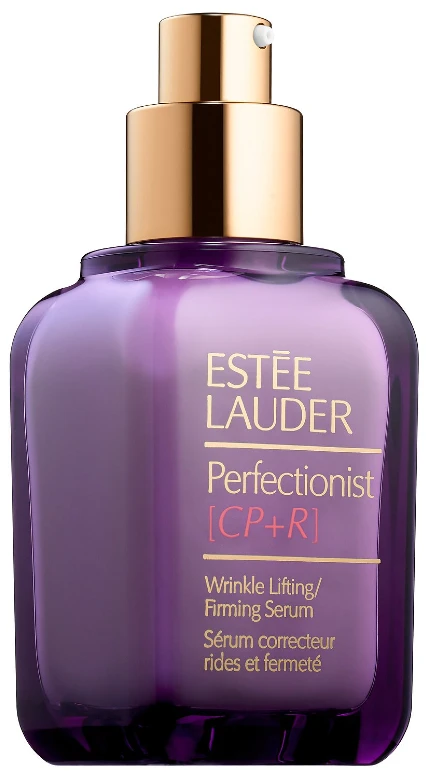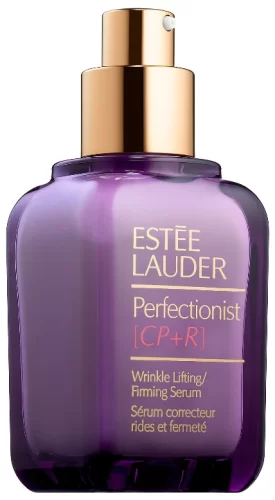 Estee Lauder Perfectionist Collagen Serum
Estee Lauder Perfectionist Collagen Serum does more than significantly reduce the appearance of fine lines and wrinkles; it makes the facial contour appear firmer and more defined. Formulated with fish collagen and the breakthrough CPR-75 technology, it proved to double skin's natural collagen building power, according to one in-vitro test, after just one week — the new level of skin protection and firmness emerge in this serum.
---


Advanced Clinicals Collagen Facial Serum
For a fair price and without any trace of harsh ingredients, this anti-ager has an advanced formula that visibly restores volume to wrinkled skin, helped by a combo of natural ingredients and collagen. The powerful soy complex diminishes the look of fine lines and wrinkles, apple fruit extract offers antioxidant protection, while algae extract maintains your skin supple. Plus, it has a pleasant, soft scent.
---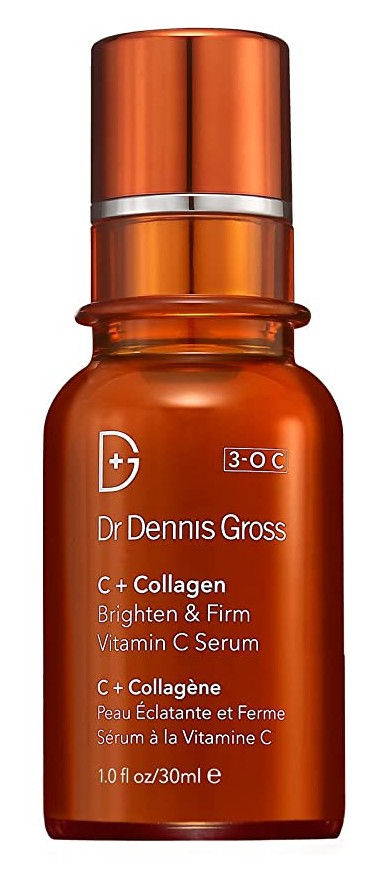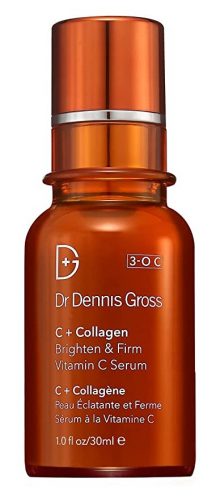 Dr. Dennis Gross Collagen Brighten & Firm Serum
This is a fast-absorbing gel-serum, powered-packed with collagen amino acids, vitamin C, AHA, niacinamide, and soy protein. The clever mix of ingredients boosts cells and accelerates repair, improving imperfections like dullness, dark spots, uneven texture, and expression lines. Vegan, paraben-free, and cruelty-free formula, Dr. Dennis Gross C+ Collagen Brighten Serum is designed to combat dull, tired-looking skin. What do you get? A dewier, plumper complexion that can't be beaten.
---

Peter Thomas Roth Firmx Collagen Serum
Think of this serum as a cocktail of skincare benefits. It has three forms of collagen, four collagen-supporting ingredients, and 5% hyaluronic acid and squalane. Plus 2% tetrapeptides. Does it need more introduction? Just apply it twice daily to help fight saggy skin and improve the texture of your fine lines and wrinkles ASAP.
---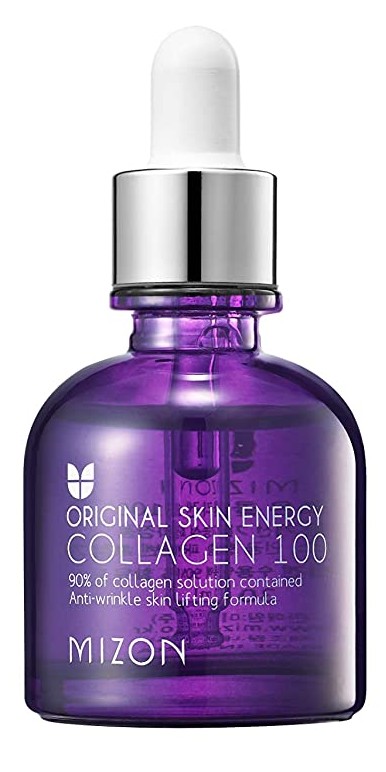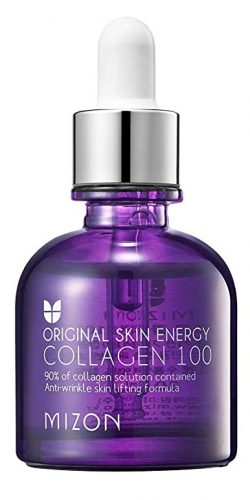 Mizon Original Skin Energy Collagen Serum
For plumper skin and a happy bank account, pick Mizon's collagen serum. It's a highly concentrated serum that makes your skin tight and supple. Hydrolyzed collagen, hyaluronic acid, niacinamide, vitamin B5, glycerine, copper-tripeptides work to smoothen skin, keeping it hydrated and even. It forms a protective film, moisturizes, and improves skin texture and elasticity while actively boosting collagen — now you know why it's among the best collagen serums out there.
---
Related: