If you're looking for the best cruelty-free and vegan vitamin C serums, you are an animal lover — like we are — and don't want to enjoy great skincare at the cost of harming animals.
Vitamin C serums are those must-have items in every skincare routine, whatever the skin type or age, as they are great at addressing an array of concerns while protecting against photoaging. As one of the most potent antioxidants, vitamin C scavenges free radicals, which are the primary cause of fine lines, deep wrinkles, blotchiness, hyperpigmentation, and textural abnormalities. Besides protecting, a vitamin C serum is fabulous at correcting, too. Since it can induce collagen production and inhibit the enzyme responsible for pigment production, it plumps wrinkles and brightens dark patches in the long run.
So, whether your goal is to achieve luminous skin, make wrinkles less visible, stay guarded against environmental stressors or get the glow, these cruelty-free vitamin C serums give you just that.
What do cruelty-free and vegan mean?
A product is cruelty-free when itself or any raw materials used in its formula haven't been tested on animals. At the same time, vegan skincare includes products made without animal-derived or animal by-product ingredients, such as milk and honey.
Is vitamin C vegan?
While vitamin C itself is vegan, deriving from citrus fruits or produced from glucose, other ingredients in your serum can be animal-derived, such as squalene, beeswax, and lanolin.
The best cruelty-free and vegan vitamin C serums
With these vitamin C serums, you can feel at ease knowing that no animal was involved in making or testing the formula while having flawless skin. They address everyone and suit all skin types, sensitive-included. And have no worries, we shout our eyes to marketing claims and recommend only genuine products certified as cruelty-free that come from brands committed to vegan and animal-friendly formulas.
---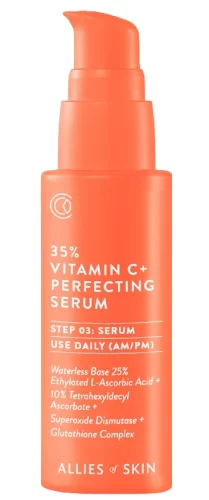 1
Allies of Skin 35% Vitamin C+ Perfecting Serum
This formula is incredible: it boasts 35% vitamin C from two stable sources soluble in oil, meaning better skin penetration and intensified benefits. The serum works hard to brighten and helps induce collagen production for less visible fine lines. At the same time, the antioxidant benefits of vitamin C are reinforced by superoxide dismutase and glutathione, both excellent at combating photoaging signs. Oh, and it's made sans water, fragrances, and alcohol.
---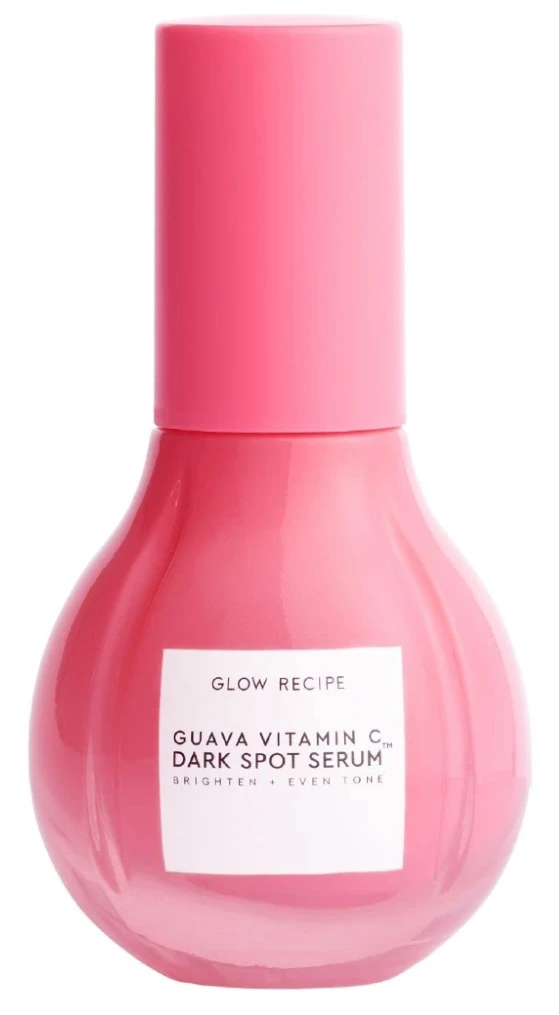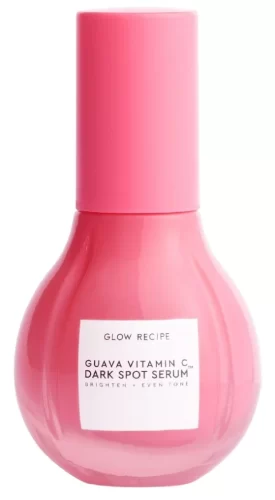 2
Glow Recipe Guava Vitamin C Dark Spot Serum
Or you can correct dark spots and give your skin an instant dose of radiance with Glow Recipe Guava Dark Spot Serum. Since it loads a juicy cocktail of five forms of vitamin C, you should get ready for some transformative results. Things get even better as the serum also boasts guava seed oil (a rich source of vitamin C), tranexamic acid (a tried-and-true brightening ingredient), plus vitamin E and ferulic acid (two antioxidants that boost vitamin C effectiveness). And everything comes in a gentle, non-sticky, gel-like formula that doesn't dry out the skin but softens and pampers it. Mark my words: this one will make your complexion look dangerously good.
---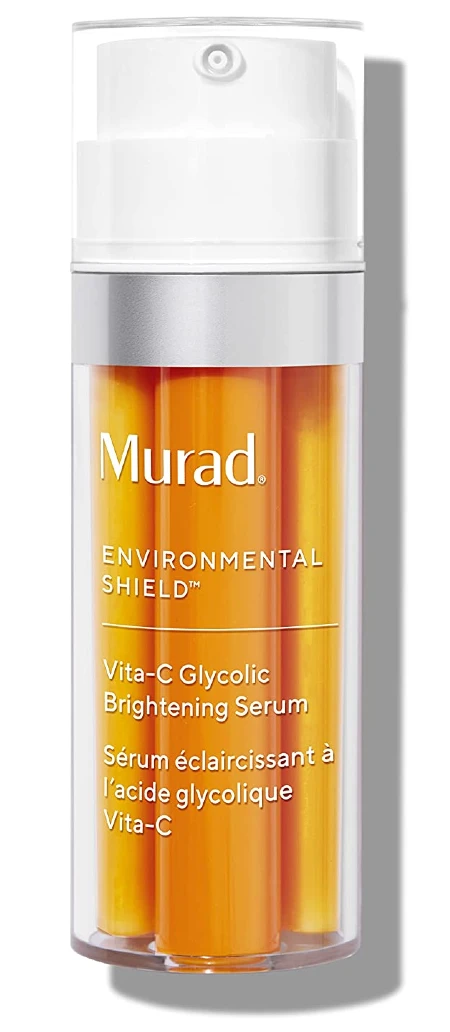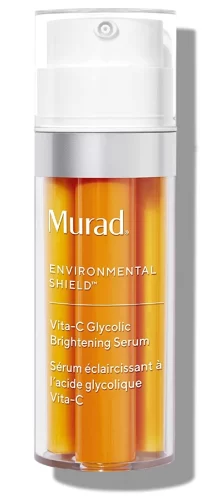 3
Murad Vita-C Glycolic Brightening Serum
If you crave more dramatic results, try Murad Vita-C Glycolic Serum. The glycolic acid encourages cell turnover, facilitating vitamin C delivery into the skin for enhanced benefits. Plus, the formula is stabilized with gold so that vitamin C has higher antioxidant activity and increased absorption. This serum aims to even tone, increase hydration, and diminish wrinkles look in as little as two weeks, per the brand's claims.
---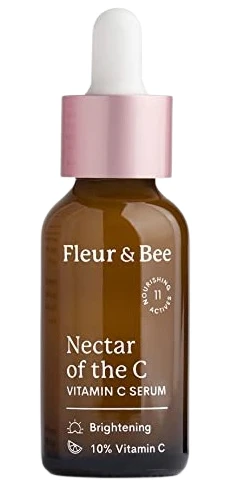 4
Fleur & Bee Nectar of the C Vitamin C Serum
You need this serum if you're on the hunt for hydration and antioxidant protection from one gentle product that's cruelty-free, vegan, and made without nasties. In addition to vitamin C, the serum packs vitamin E, sodium hyaluronate, and niacinamide, which work synergistically to soften and hydrate while shielding against oxidative stress. The light citrus scent is an added bonus that'll make you look further to applying it.
---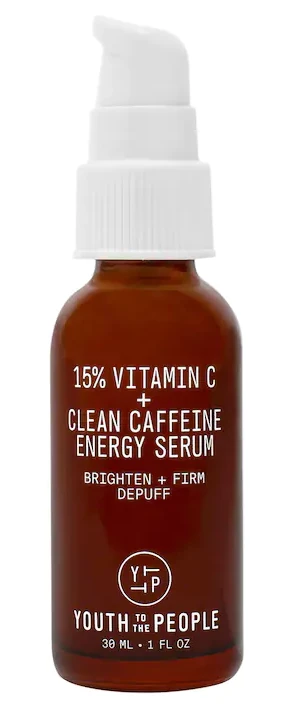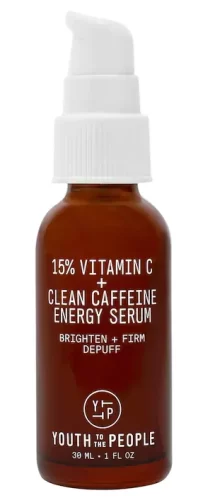 5
Youth To The People 15% Vitamin C Energy Serum
As one of the best cruelty-free and vegan vitamin C serums, this one contains three types of vitamin C, summing up 15% of the formula. It aims to reduce puffiness, hydrate and brighten, and stop free radicals from wreaking havoc on your skin. Its ledger texture absorbs fast without leaving skin sticky or feeling heavy. Besides a generous antioxidant shield, you can expect a softer, noticeable supple, brilliantly dewy complexion.
---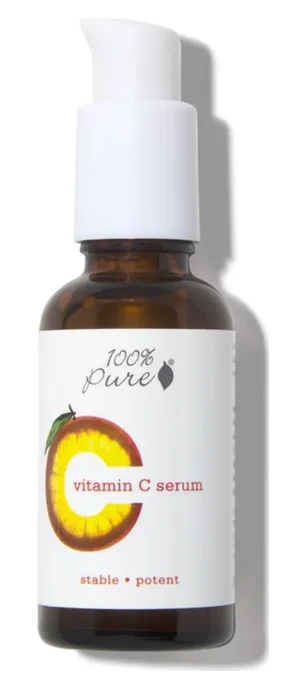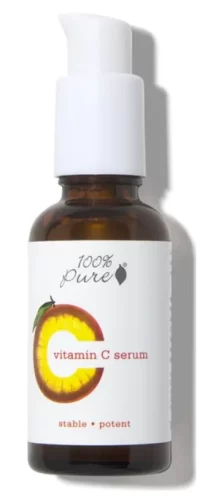 6
100% Pure Vitamin C Serum
Enclosed in a dark bottle for increased resistance to oxidation and made on an organic aloe gel base, 100% Pure Vitamin C Serum is what you need for protection, hydration, and firmness. It's one of the very best cruelty-free and vegan vitamin C serums as it contains a stable form of vitamin C (magnesium ascorbyl phosphate), working hard to reveal the best version of your skin. The lightweight texture feels deeply hydrating, and 100% Pure recommends we use this serum on our PM routines. Deal!
---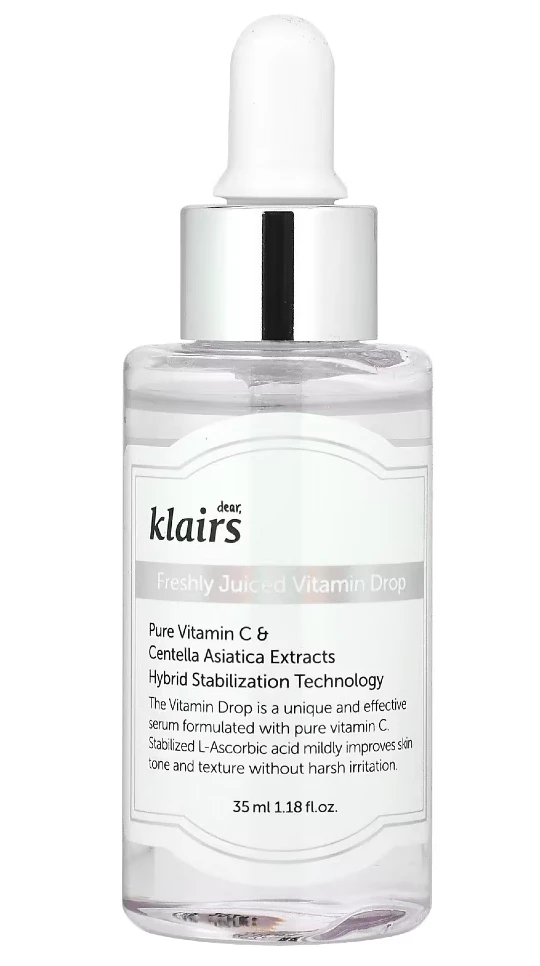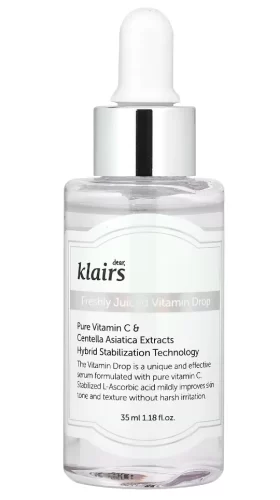 7
Klairs Freshly Juiced Vitamin C Drop
From the K-beauty aisle, we love Klairs Freshly Juiced Vitamin C Drop. It's a gentle version of a vegan and cruelty-free vitamin C serum that works delicately to improve skin without dryness or irritation some might experience from vitamin C. It fusions 5% ascorbic acid with a slew of fruit and plant extracts that work in tandem to keep skin firm, prevent dark spots apparition, and brighten. This is one of those cult-favorite serums that beauty experts and enthusiasts love.
---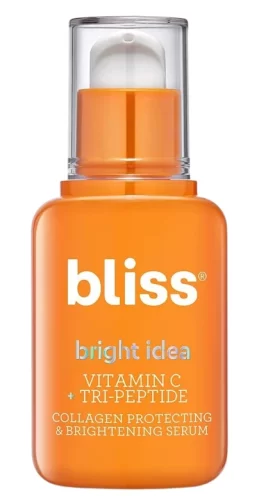 8
Bliss Vitamin C Serum
With Bliss Vitamin C Serum, you are closer to a more elastic and illuminated skin while staying defended against free radical damage. The serum contains the most potent and non-irritating form of vitamin C, peptides, squalane, and tocopherol, all of which target loss of moisture and aging signs. According to the brand's consumer study, 93% of people had brighter skin after four weeks, and 91% noticed evener tone after eight weeks of daily use.
---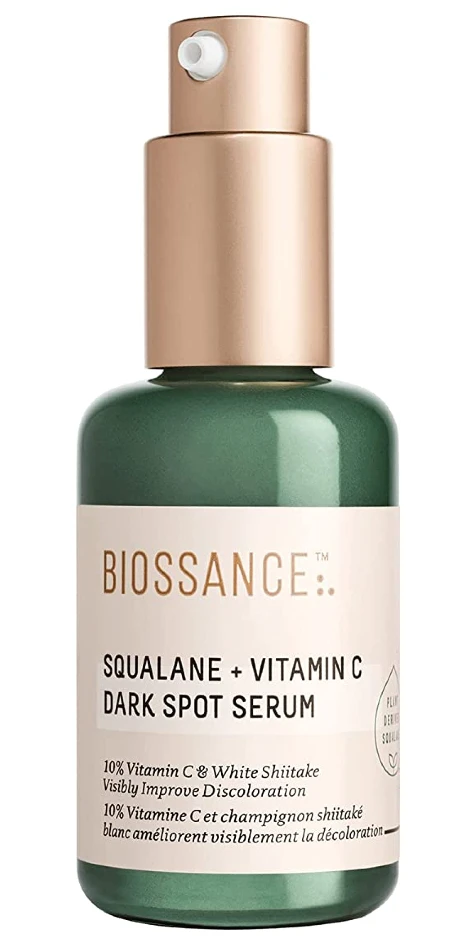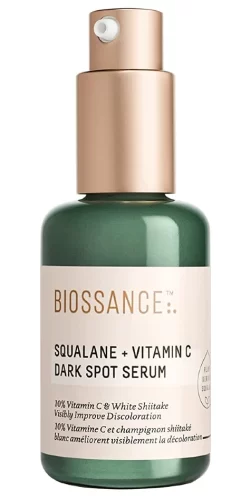 9
Biossance Squalane + Vitamin C Dark Spot Serum
The 10% of active vitamin C plus licorice root extract in this serum vows to brighten hyperpigmentation and promote even tone. Additionally, the serum is made with sugarcane-derived squalane and sodium hyaluronate to trap moisture and reinforce hydration, softening fine lines, while the collagen-boosting vitamin C plumps skin. We also love it because it glides on like a lightweight moisturizer and never feels tacky.
---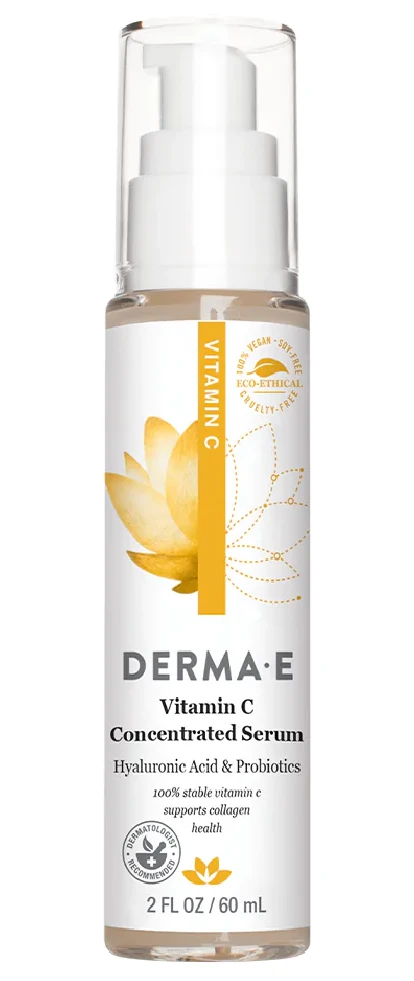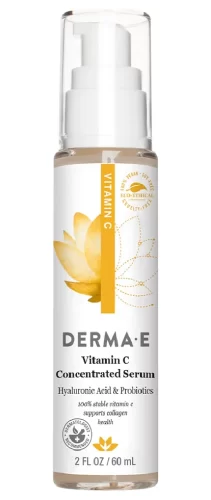 10
Derma E Vitamin C Concentrated Serum
Derma E Vitamin C Concentrated Serum stands out for intense hydration and incredible brightening effects. Due to the trifecta of humectants, aloe leaf juice, glycerin, and sodium hyaluronate, the serum boosts water levels in the skin, making fine lines less noticeable and leaving skin visibly plump. Infused with a potent form of vitamin C that doesn't oxidize fast, you know your product won't go bad after the first uses.
Read next: 11 Best Vitamin C Masks for Instant Skin Glow