Either you are a K-beauty fan or skincare freak, chances are you have already heard about Centella asiatica, or how most people call it, cica. It started as a healing herb in traditional Chinese medicine centuries ago, but now it's one of the most praised ingredients in the skincare world. All this buzz made me look further into the skin benefits of Centella asiatica to confirm whether or not the hype around this K-beauty herb is justified by scientific evidence. Here's what I've found.
What is Centella asiatica?
Centella asiatica, known as cica, Gotu Kola, or Tiger Grass, is a plant native to Asia used for hundreds of years for medicinal purposes, including healing wounds, scratches, and burns. Surprisingly, the benefits of Centella asiatica weren't discovered by people, but tigers who used to roll around in the herb to heal their wounds. Hence, it got the name Tiger Grass.
Cica's benefits are mostly credited to its bioactive saponins compounds called centelloids, which account for 1% to 8% of all Centella asiatica constituents. Saponins, in turn, contain asiaticoside, madecassoside, asiatic and madecassic acids — the main components responsible for wound healing. Centella asiatica also contains other compounds possessing skin benefits, including flavonoids, phenolic acids, amino acids, vitamins, essential oils, and sugars. This was from what cica is composed of. It sounds like a chemistry class, but we'll make things easy to understand along the way. Now let's catch up with the skin benefits of Centella asiatica and find out which of them are backed by science.
Centella asiatica benefits for skin
There's indeed some research going into the topical application of Centella asiatica extract and its effects on the skin. Its structural composition is no joke, and more of the active compounds in Centella asiatica have been found to have properties aiding in maintaining skin integrity. Which is also the reason this herb got in the spotlight of researchers worldwide.
Shortly, based on the research we've done, the skin-care benefits of Centella asiatica include anti-inflammatory and antioxidant properties, moisturizing effects, anti-aging as well as skin-repairing activities. Here are the reasons you should use Centella asiatica in your skincare routine: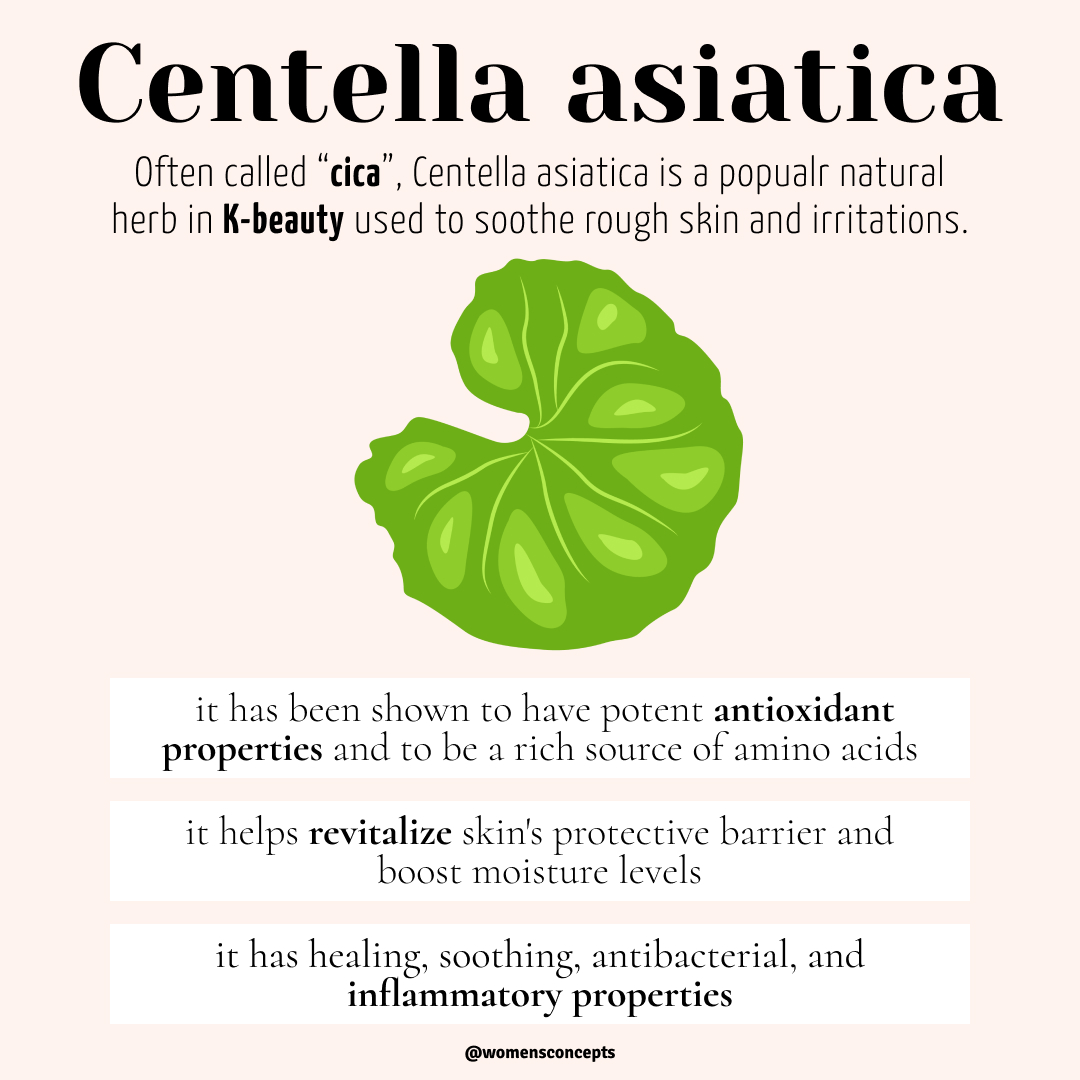 Anti-inflammatory
For sure, Centella asiatica is best known for its anti-inflammatory properties, linked to the presence of saponins. It was shown that saponins from Centella asiatica, especially asiaticoside acid, could inhibit the signaling molecule that promotes inflammation. This is also why some studies suggest Centella asiatica could be used to soothe inflammatory skin conditions such as eczema, psoriasis, redness, or acne.
Another interesting part about saponins is that they possess antioxidant activities too, meaning they help reduce cell damage caused by free radicals, a common cause of inflammation. Antioxidants may as well promote wound healing since damaged tissues usually result due to lower levels of free radical scavengers, aka antioxidants. Research also confirmed the extract of Centella asiatica can alleviate skin irritations and boost the regeneration of the epidermal barrier, which has the role of keeping the skin protected from environmental damage.
Antioxidant
Among the skin benefits of Centella asiatica, its powerful antioxidant activity is probably the most-researched one. Not only saponins but also the flavonoids and phenolic acids content from Centella asiatica extract possess high antioxidant properties.
Antioxidants are always welcome since they increase skin defense, prevent cell damage, and fight free radicals. It was also found that the topical application of asiaticosides (derived from Centella asiatica) led to an increase in antioxidants levels in skin tissues, where the content of vitamin C and E was boosted up to 36%, 77%, respectively.
Since it's both anti-inflammatory and antioxidant, Centella asiatica is often found in skincare to reduce irritations and redness, soothe the skin, control inflammations, and last but not least, keep skin defended.
Moisturizing
Enhancing skin moisture is another research-backed benefit Centella asiatica comes with. The ability of Centella asiatica to increase skin hydration is primarily connected to the presence of a sugar chain (glycone) in the plant's active compounds. This was confirmed to have the role of binding water into the skin, creating a barrier that prevents transepidermal water loss (TEWL). In turn, this helps consolidate the skin's protective barrier since TEWL is the first culprit that could sabotage it, which could lead to dry, sensitive skin.
Studies have shown that 5% Centella asiatica extract reduced TEWL by 18% and improved skin hydration by 25% with double daily applications after anywhere between one to four weeks. Not only that, but other researchers suggested that Centella asiatica, thanks to its flavonoids and amino acid content, can inhibit the degradation of hyaluronic acid.
Anti-aging
Anti-aging is an area where Centella asiatica truly excels, since the plant compounds target multiple causes that accelerate the skin aging process. This is where another skin benefit of Centella asiatica stands out: increasing the production of type I collagen. Collagen is the main structural protein that maintains skin strength and elasticity. And its degradation is often associated with wrinkles, fine lines, and saggy skin.
According to research, the asiatic acid, madecassic acid, and asiaticoside in Centella asiatica can boost the skin's total protein and collagen content. Some tests done on mice reported that Centella asiatica increased collagen levels by an average of 77.89% through the proliferation of fibroblast, a type of cell that secrets collagen proteins.
On top of the increased collagen level, Centella asiatica aids in delaying aging signs by improving the epidermal barrier and preventing transepidermal water loss. This eventually slows wrinkles apparition linked with skin dryness. Finally, the antioxidant content is the last layer of protection that Centella asiatica offers against aging marks.
Centella asiatica side effects
Overall, Centella asiatica is considered safe when applied topically, with rare cases of side effects reported so far. Similarly, Centella asiatica is suitable for all skin types, especially for sensitive ones. However, in some people, C. asiatica may cause allergic reactions, burning, or irritations. So before applying your cica product, make a small patch test before.
How to use Centella asiatica
It's best to start using Centella asiatica two or three times a week and gradually work up to once or twice daily applications. Whether you do it in your morning routine or at night, it's a matter of choice.
Creams containing Centella asiatica should be applied after your targeted treatment to calm your skin and reduce irritations. In the case of serums, use them just before your moisturizer.
Centella asiatica is also something you want to apply on your skin after a chemical peel since it accelerates the skin recovery process.
The verdict
The skin benefits of Centella asiatica are something you should not overlook. Although the research on cica is far from conclusive and still needs more evidence, current results look very promising.
Until now, only the following skin benefits of Centella asiatica have been supported by research studies:
Soothes inflammations and irritations since it has anti-inflammatory properties.
Accelerates the skin recovering process and consolidates the protective barrier.
Boosts skin's antioxidant defense.
Increases skin hydration and prevents dryness.
Reduces aging signs since it increases collagen levels and fights cell damage.
The best Centella asiatica products
Whether you choose to use this K-beauty herb, these are the best Centella asiatica products worth adding to your skincare routine.
---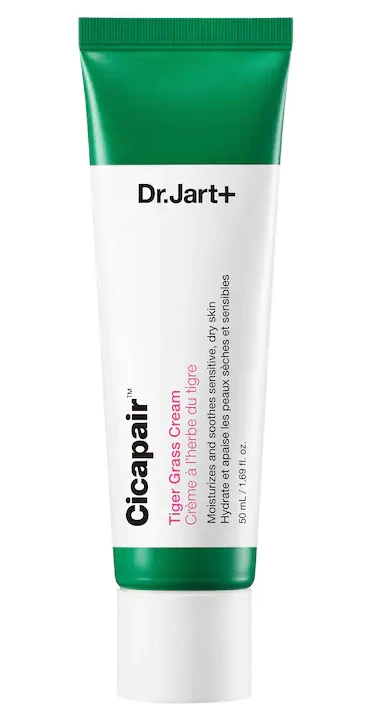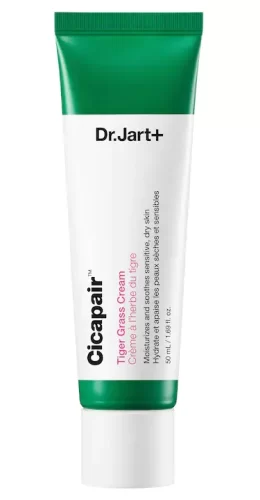 This cica cream is what dry, sensitive skins need to stay plumped and protected all day long. Since it's infused with two sources of Centella asiatica, from the plant and leaf extracts, it does a great job soothing and fortifying the skin's protective barrier. In addition, skin-loving ingredients such as niacinamide, glycerin, ceramide, and adenosine lock in moisture and assist in cell repair. In other words, everyone has something to gain from this cream, especially those experiencing dryness or redness.
---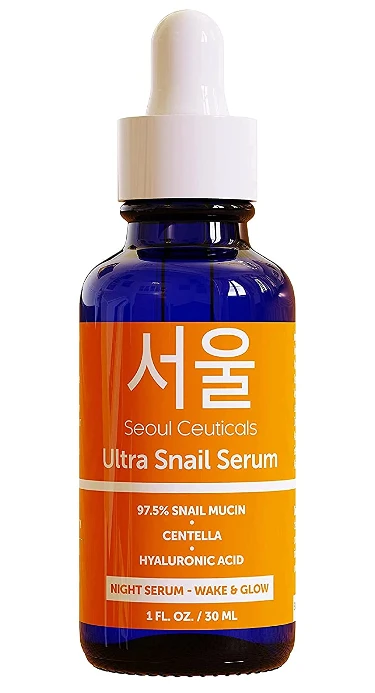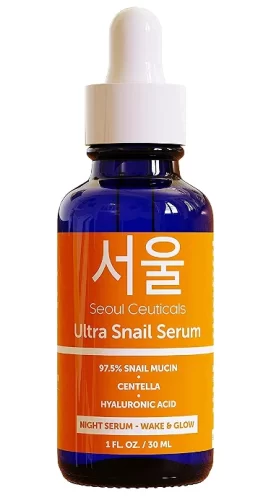 SeoulCeuticals couldn't get unnoticed here since we're talking about a K-beauty thing. Their serum is definitely something you should check out. It combines 97.5% snail mucin extract with Centella asiatica, both ingredients working to moisturize the skin, increase collagen production, and speed up the healing process. You've guessed it right: this formula does a hell of a job at fighting wrinkles and dullness. Plus, it's water-based and non-comedogenic — yes, I'm talking to you, oily skin types!
---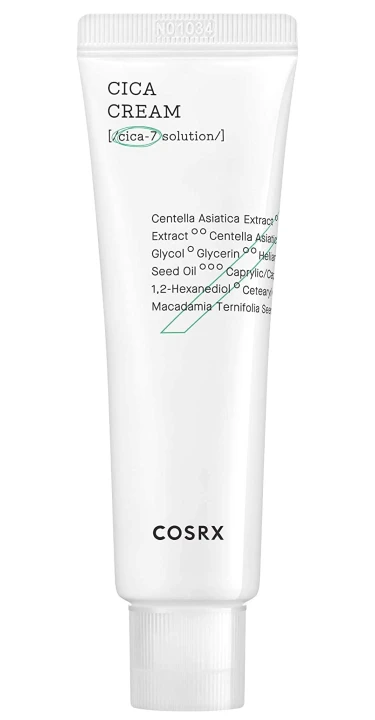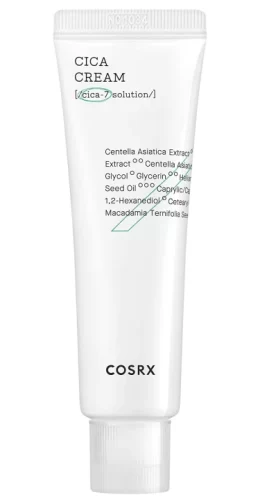 Pick this one if you like super-hydrating and lightweight formulas. It's highly concentrated in Centella asiatica, containing the extracts from the plant, root, and leaves, plus the four saponins I was talking about earlier: asiaticoside, asiatic acid, madecassic acid, and madecassoside. No wonder it's on the liking of people with dry skin, redness, or irritations.
---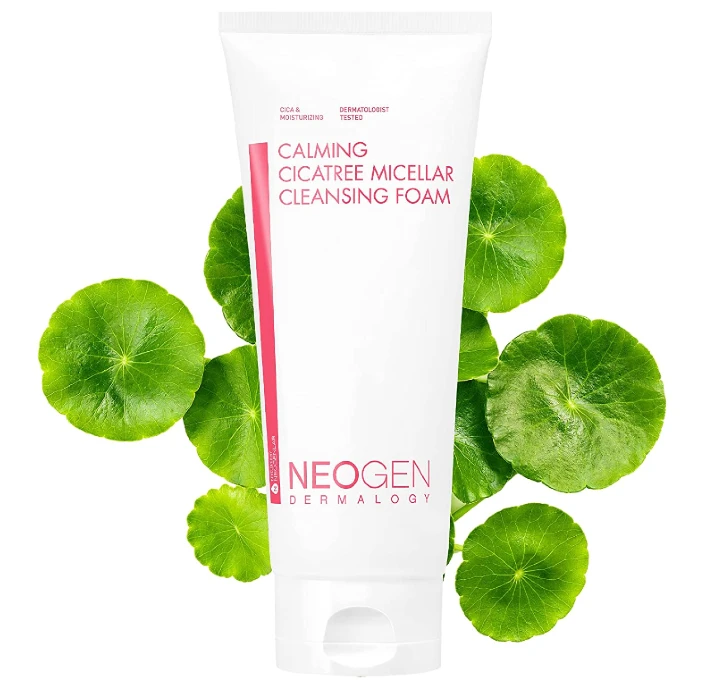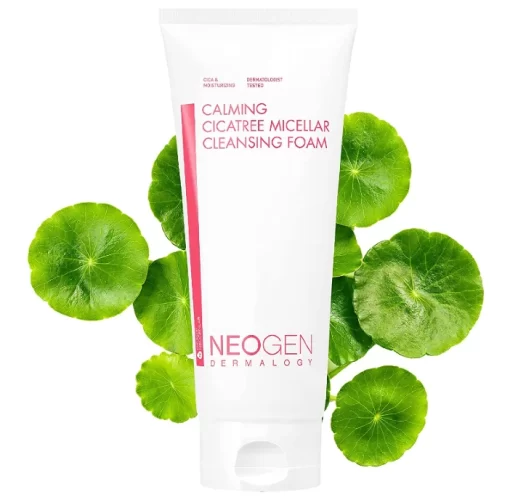 With a blend of amino acids, five ceramides, and eight types of hyaluronic acid, this cleanser works like a charm at soothing irritated, harsh skin and keeping it moisturized. All these, in addition to Centella asiatica, create a moisturizing layer to protect the skin barrier while gently cleansing sensitive and problematic skins.
---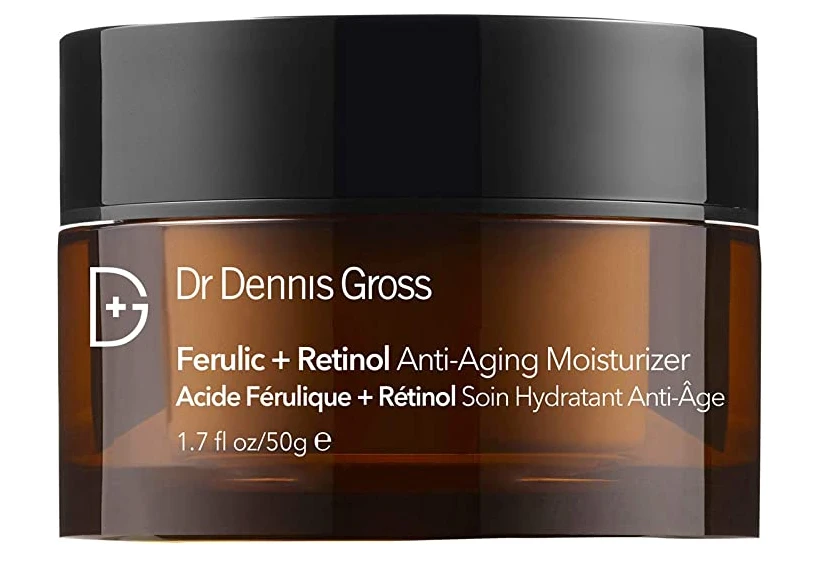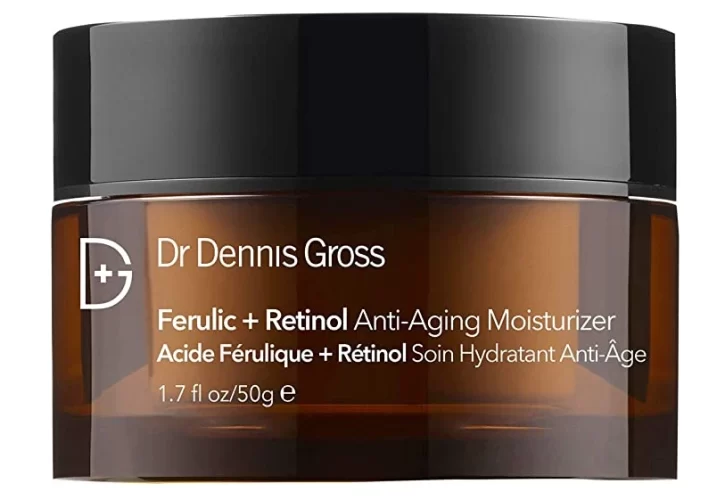 If your skin craves anti-aging formulas, then it's asking for this Dr. Dennis Gross moisturizer. It contains not only the gold-standard ingredient of anti-aging, retinol, but also a blend of AHAs, including ferulic, glycolic, and lactic acids. They work to boost cell turnover, which in turn thickens the skin and reduces wrinkles and fine lines. Centella asiatica extract, hyaluronic acid, amino acids, and peptides support the skin's barrier function and ensure it won't ever get damaged again.