We updated this roundup of the best cruelty-free cleansers on 28 December 2022 to reflect more accurately the latest products released until 2023.
Cleansing is the most vital (and unskippable) step of the skincare routine, whether you're the wash-and-moisturize type or indulge in a 10-step ritual. So swapping one of the most used products for an alternative that doesn't harm our furry friends is the way to make your beauty routine more ethical. We know that finding a cleanser that effectively washes away makeup, grime, and pollutants without stripping the skin can be challenging enough, and ensuring it's also cruelty-free is even more daunting. So, we've done the research to find the best cruelty-free cleansers that leave skin refreshingly clean and never over-stripped.
---
1
Then I Met You Living Cleansing Balm
Leaping Bunny Certified
K-Beauty
Vegan
Winner of seven awards, K-beauty
You can't go wrong with Then I Met You Living Cleansing Balm, a cult classic with a sorbet-like texture rich in nutrients and effective at leaving skin fresh. The formula removes impurities, including stubborn makeup, oil, and grime, without stripping or leaving an oily residue — the perfect first step of the double cleanse. For those who wonder, the vibrant yellow color comes from seaberries, a carotenoid antioxidant-rich fruit credited for leaving skin soft thanks to omega 6, 7, and 8 fatty acids.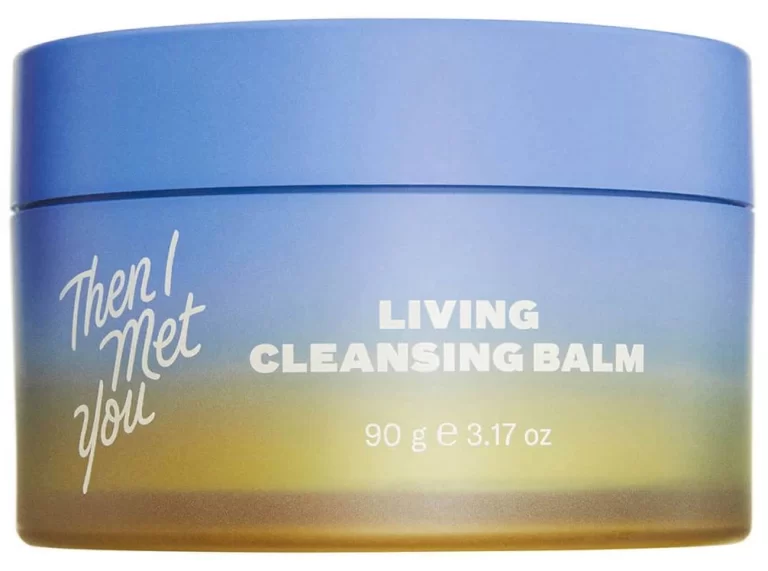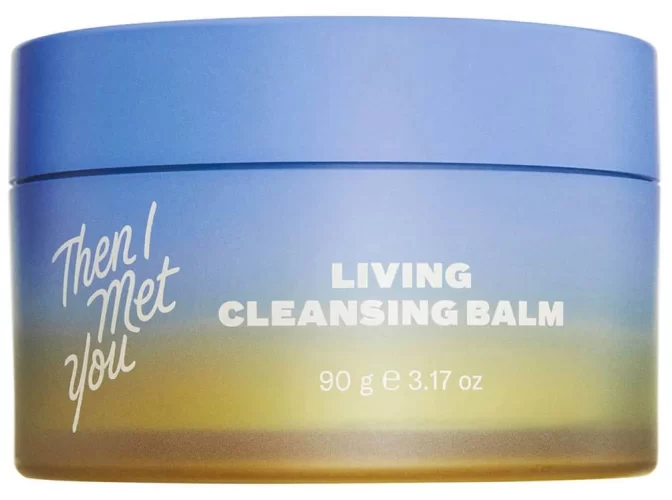 ---
2
Murad Environmental Shield Essential-C Cleanser
PETA-certified
Sustainable packaging
Parabens- and alcohol-free
Once you rub this gel cleanser into wet hands, it becomes a delicate foam that washes away pollution and impurities and leaves skin clear, bright, and moist. Vitamin E, rice amino acids, allantoin, and panthenol are responsible for the moisturizing feeling, while vitamins A and C deliver a burst of antioxidants with each use. It's the ultimate prep to jumpstart the skincare routine, regardless of your skin type, and the over 1,000 five-star reviews on Amazon attest to it.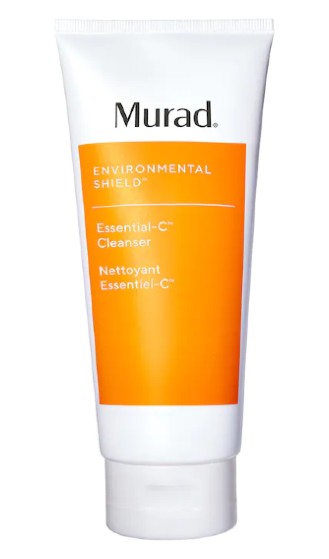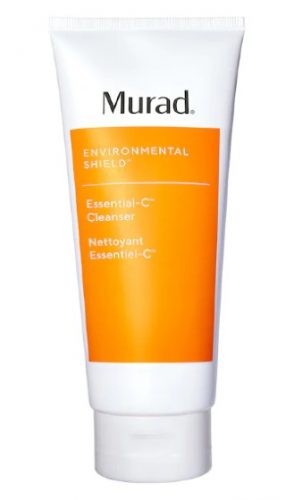 ---
3
REN Evercalm Gentle Cleansing Milk
PETA-approved
Made with recycled plastic
Clean formula
REN Evercalm Gentle Cleansing Milk is a real treat for dehydrated, tight skin. Most cleansers contain surfactants to trap dirt and remove it, which can be too harsh for some, but this face wash skips these skin enemies. Instead, the milk texture feels nourishing and hydrating and it effectively dissolves makeup and debris to leave a fresh canvas for what you layer on afterward. But the best part? This cruelty-free cleanser is loaded with a handful of mild natural ingredients, including softening shea butter, omega-rich black currant seed oil, and calming chamomile oil.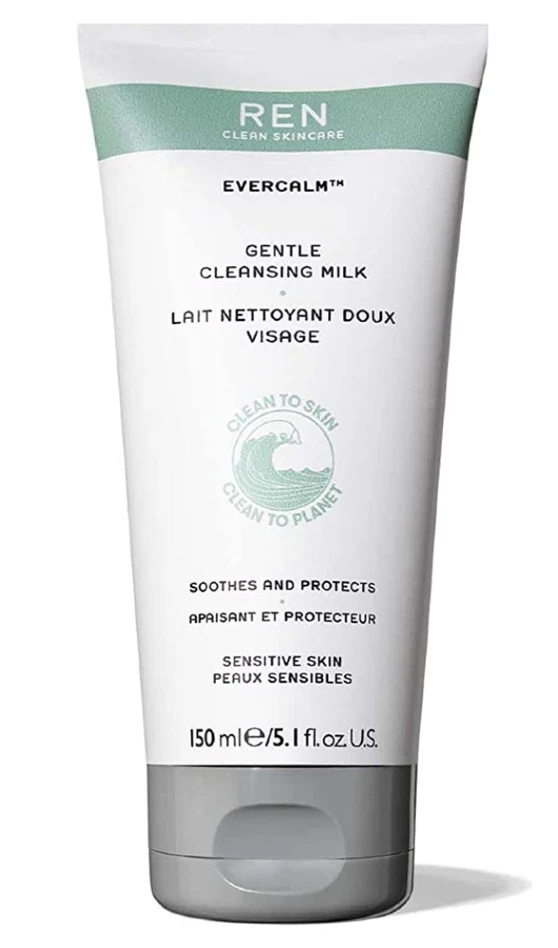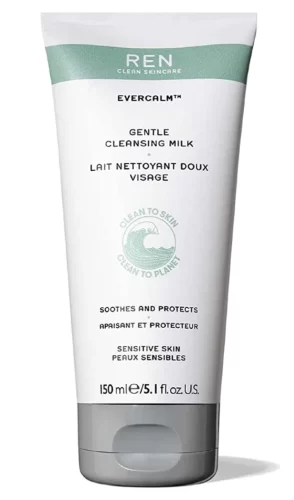 ---
4
Paula's Choice Perfectly Balanced Foaming Cleanser
Certified by Leaping Bunny & Peta
100% Recyclable
Paraben & Fragrance-free
This creamy wash lathers into a satisfying foam to clear pores and remove excess oil and makeup while preserving the skin's moisture barrier. The formula's star ingredients, hyaluronic acid, ceramides, and cholesterol, ensure skin is left soft and never parched. Better still, Paula's Choice Perfectly Balanced Cleanser is proudly made without harsh soap, fragrance, or drying alcohol, being a great choice for people with sensitive, oily, or acne-prone skin.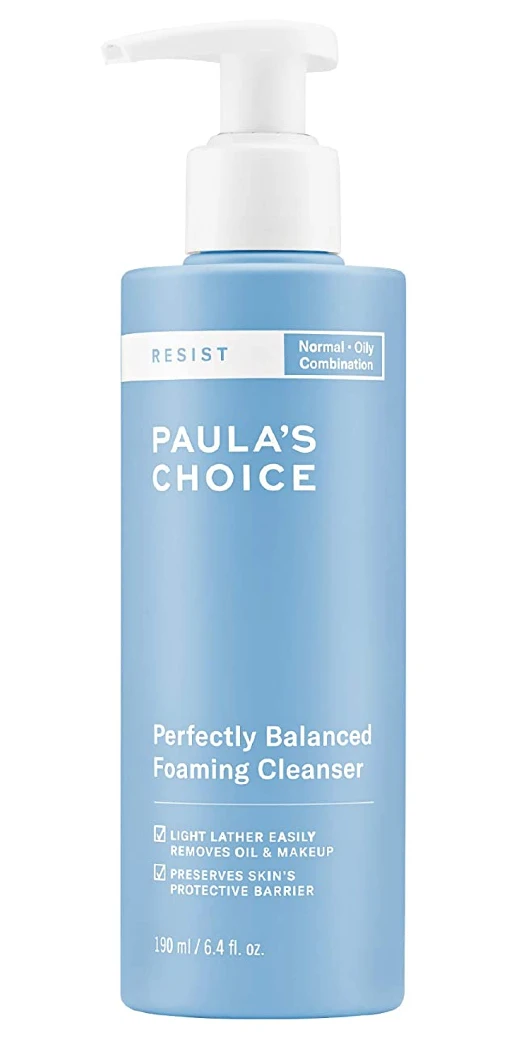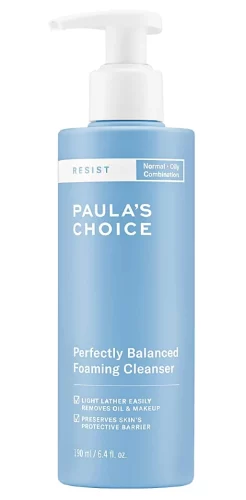 ---
5
E.l.f. Holy Hydration! Makeup Melting Cleansing Balm
Certified by Leaping Bunny & Peta
100% Recyclable
Paraben & Fragrance-free
You don't need to spend a fortune on the best cruelty-free face wash. E.l.f created a gentle cleansing balm that melts into an oil texture to instantly dissolve waterproof makeup, sunscreen, and dust, and it sells for no more than 11 bucks. The sulfate-free formula boasts skin-loving ingredients, like peptides, ceramides, and hyaluronic acid, so you never have to worry about leaving the complexion overly dry.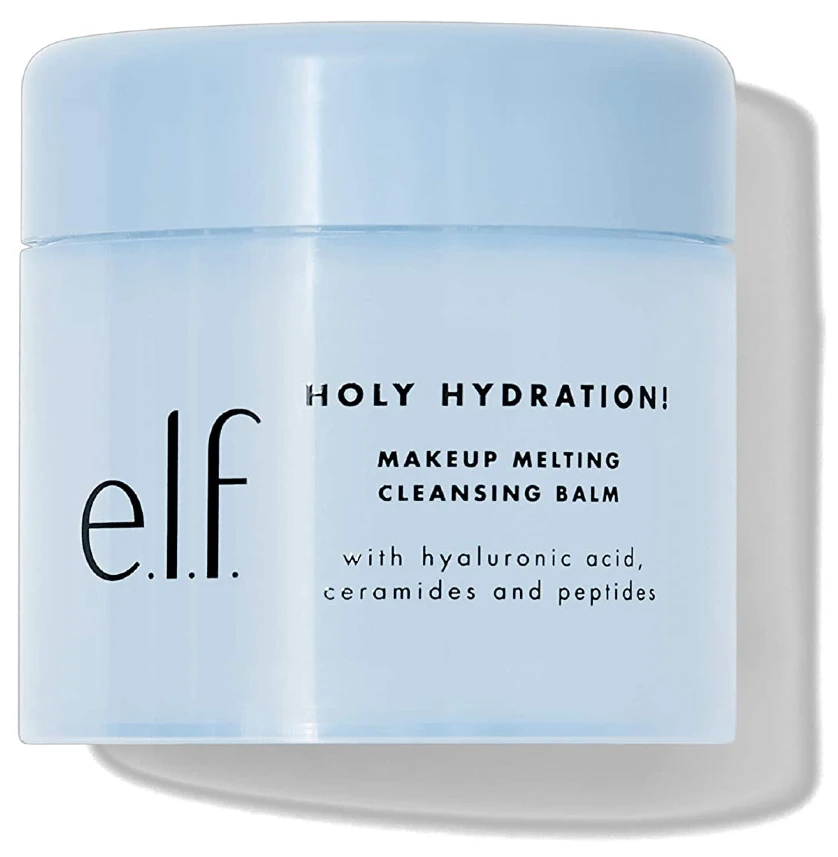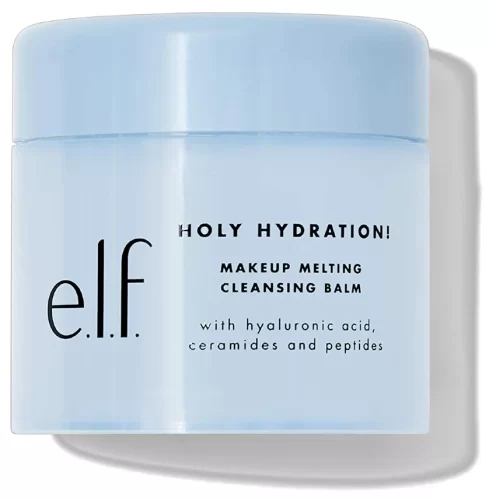 ---
6
Hanskin Pore Cleansing Oil
PETA-certified
Clean formula
Alcohol- and fragrance-free
From the K-beauty aisle, there's this mild cleansing oil that targets pimples, blackheads, and clogged pores. Thanks to gluconolactone (a gentle polyhydroxy acid), this oil cleanser lightly exfoliates dead cells and helps unclog pores, and is delicate enough even for sensitive skin. At the same time, a mix of naturally-derived oils wraps the complexion in a splash of moisture. Hanskin Pore Cleansing Oil never leaves skin dehydrated as it skips potentially drying agents and detergents and washes away without leaving a trace.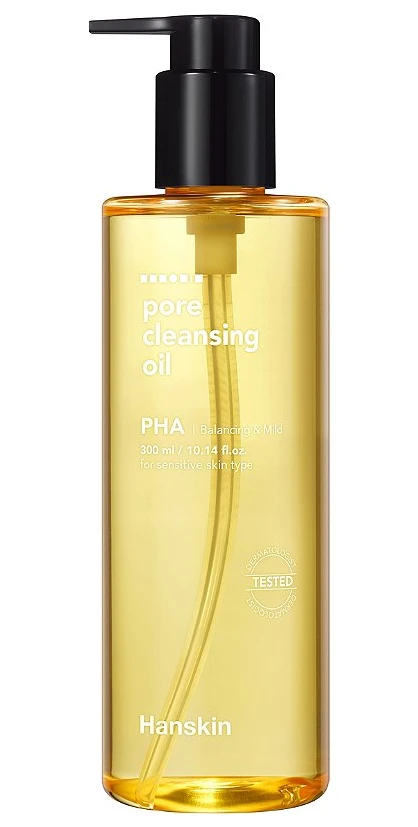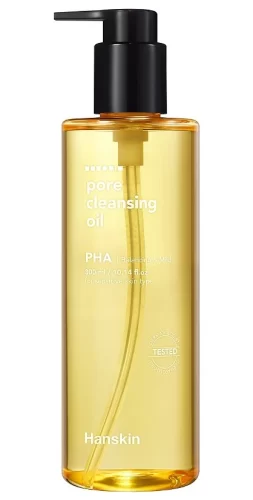 ---
7
Dermalogica Ultracalming Cleanser
PETA-certified
Fully recyclable
Free of fragrance and drying alcohol
This is a great cruelty-free cleanser for those with sensitive skin since it has a pH-balancing, skin-calming, and non-foaming formula. Dermalogica Ultracalming Cleanser vows to lift away makeup and residues while soothing with glycerin and oat and cucumber extracts. Its whipped creamy gel texture is as fluffy as the clouds, turning the prosaic action of washing your face into a daily joy. A glance at the reviews, and you'll know it lives up to the hype.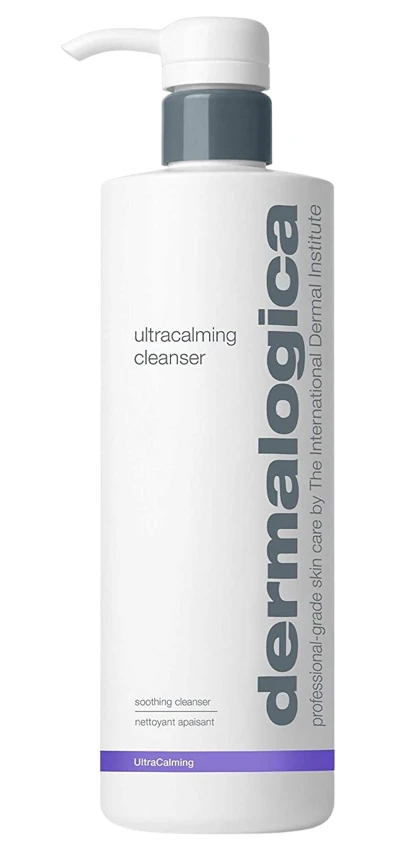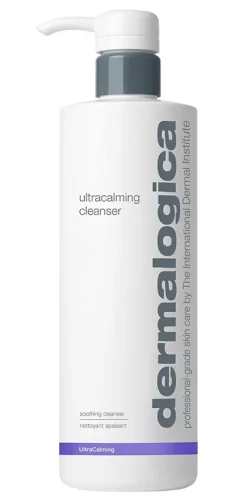 ---
8
Biossance Squalane + Elderberry Jelly Cleanser
Certified by Leaping Bunny & PETA
Fully recyclable
Natural, organic, vegan
Biossance Squalane + Elderberry Jelly Cleanser is the best option for those looking for an organic cleanser that's also cruelty-free certified. It's a jelly cleanser that loads tons of moisturizing and restorative botanical extracts to nourish and soften the skin. At the same time, the addition of squalane and prebiotics makes your complexion look juicier than ever. Plus, bonus points for the gel-like texture that doesn't feel greasy at all nor strips the skin out of moisture. This delicate formula leaves skin clean and soft, and the result is a fresh, supple, and glowy complexion that turns an everyday chore into a twice-daily treat.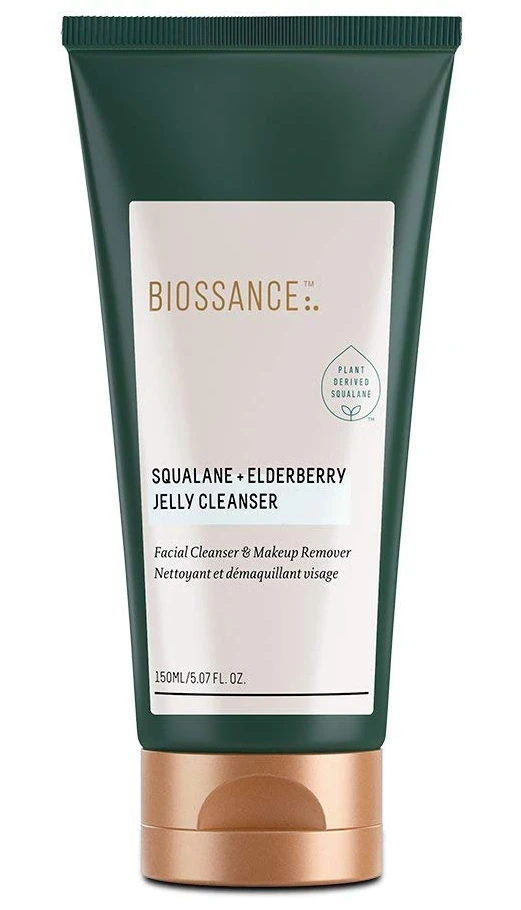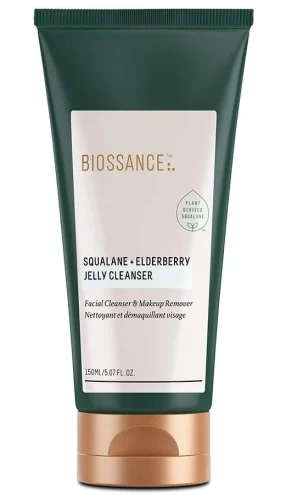 ---
9
Boscia Detoxifying Black Charcoal Cleanser
Certified by Leaping Bunny
Free of artificial fragrances
100% vegan
If your skin is congested (aka your pores are clogged), it means it craves a detoxifying product to purify the pores and soak up excess sebum, which is exactly what this cleanser does. As it's formulated with black charcoal, it acts like a magnet to dislodge dirt and oil from pores, while glycolic acid exfoliates and eliminates the buildup of dead cells from the skin's surface.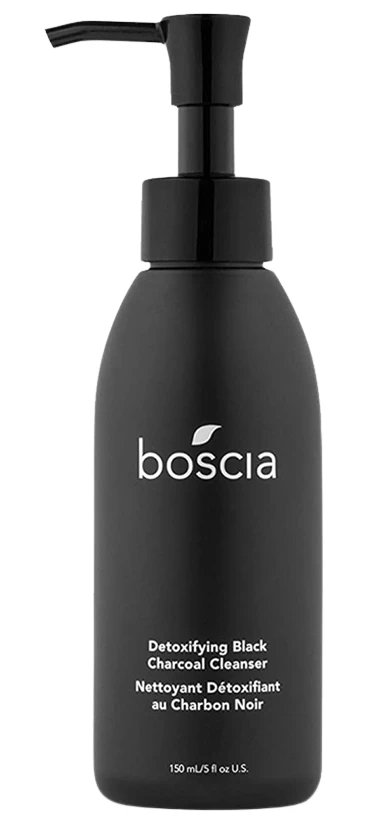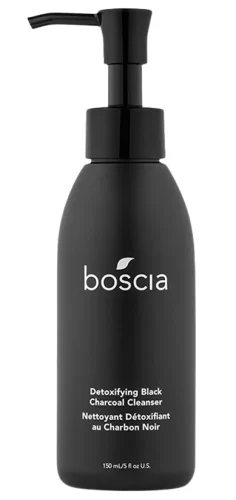 ---
How to find genuine cruelty-free cleansers?
Some brands can state they are cruelty-free, but it is only their final product that wasn't tested on animals, meaning the ingredients could have been tested on animals through a third party. As such, to be sure you're using skincare that hasn't been tested on animals at all, you should look for certifications like Leaping Bunny, PETA, or CCF. Rest assured, all cleansers featured above are genuine cruelty-free products that have been certified by specialized organizations and are committed to never testing on animals.