As the animal lover that you are, the first step to inspiring brands to stop animal testing is to swap to cruelty-free products, and starting with one of the best cruelty-free cleansers is a brilliant idea. However, sadly, the "cruelty-free" label can get thrown around loosely due to the vague regulations, so you have to do the research and make sure what you're planning to purchase doesn't harm animals.
Some brands can state they are cruelty-free, but it is only their final product that wasn't tested on animals, meaning the ingredients could have been tested on animals through a third party. As such, to be sure you're using skincare that hasn't been tested on animals at all, you should look for certifications like Leaping Bunny, PETA, or CCF.
The best cruelty-free cleansers
Rest assured, all cleansers featured below are genuine cruelty-free products that have been certified by specialized organizations and are committed to never testing on animals.
---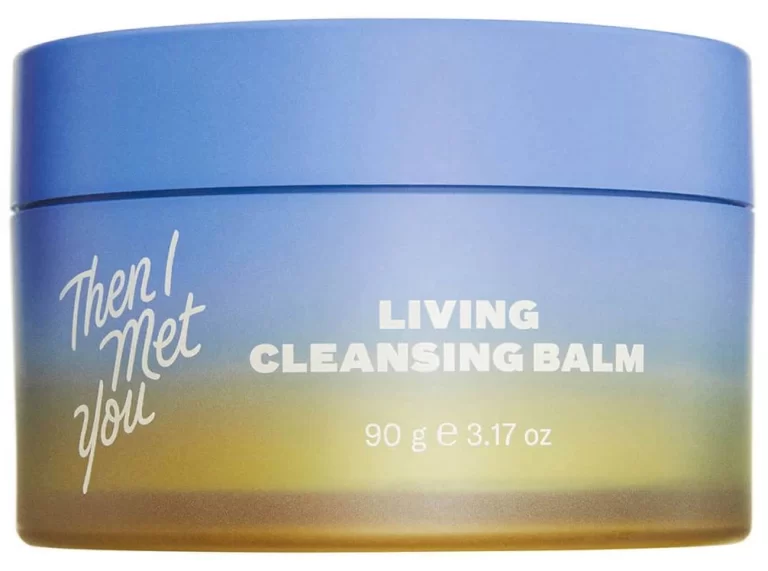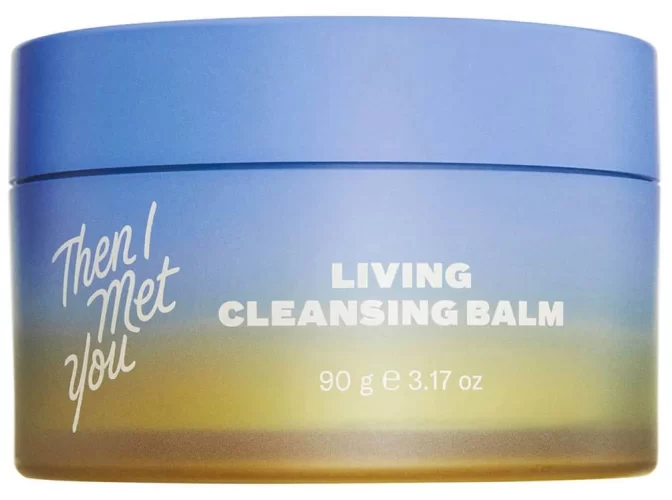 Best overall
Then I Met You Living Cleansing Balm
Leaping Bunny Certified
Vegan
Winner of seven awards, K-beauty
As the best cruelty-free face wash, Then I Met You Living Cleansing Balm addresses all skin types with a clean formula that removes makeup and junk while infusing skin with myriad benefits. You're probably no stranger to the formula as it went viral and everybody lauds it for its ability to cleanse and take care of the skin at the same time. The balm-to-oil texture feels as pampering as will make cleansing the favorite step of your skincare ritual.
---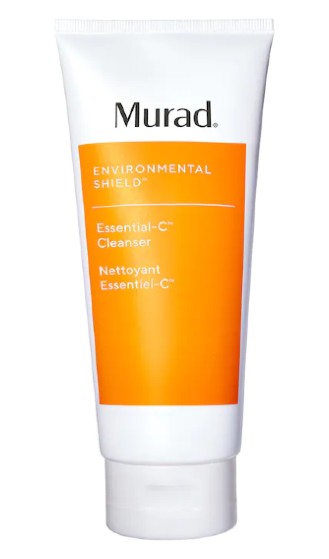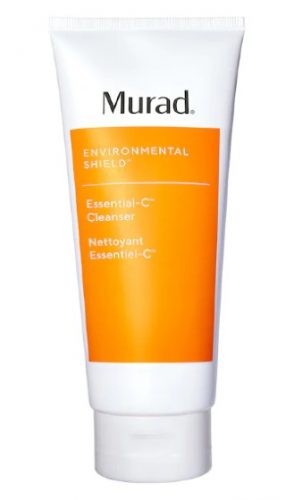 Best for mature skin
Murad Environmental Shield Essential-C Cleanser
PETA-certified
Sustainable packaging
Parabens- and alcohol-free
Once rubbed into wet hands, this gel cleanser becomes a gentle foam that washes away pollution and impurities, leaving skin bright and glowy. We like it because besides being cruelty-free, it fusions a complex of antioxidants to prevent skin damage and skin-soothing elements to hinder dryness. It is exactly what mature skins need. Plus, the fresh orange scent it leaves is an added bonus.
---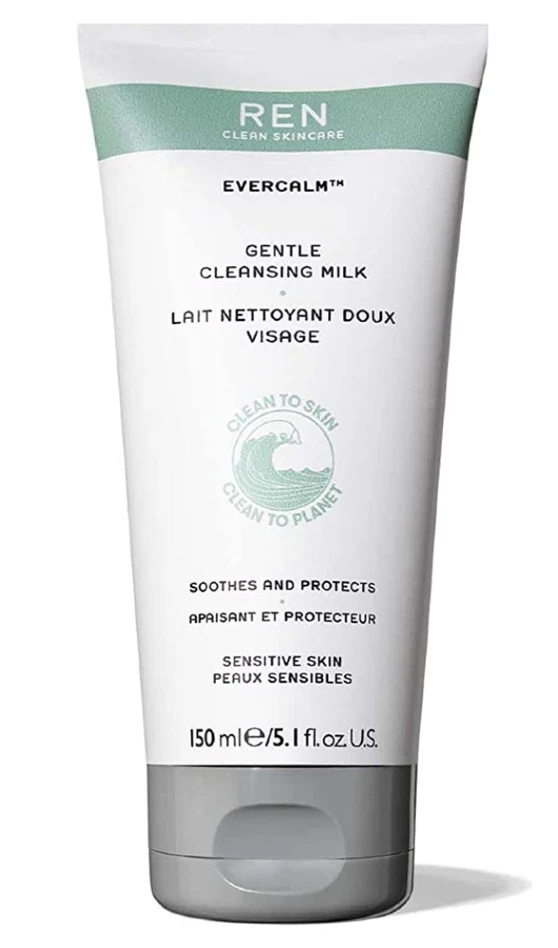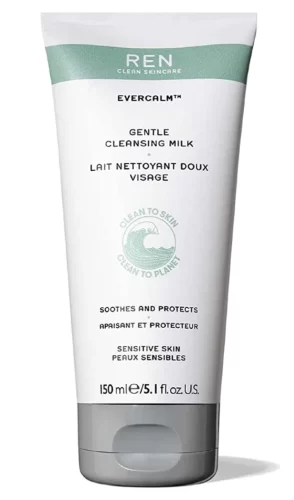 Best for dry skin
REN Evercalm Gentle Cleansing Milk
PETA-approved
Made with recycled plastic
Clean formula
REN Evercalm Gentle Cleansing Milk is a real treat for dehydrated, tight skin. Most cleansers contain surfactants to trap dirt and remove it, and they can be too harsh for dry skin, but this face wash skips these compounds. The milk texture feels nourishing and hydrating while effectively dissolving makeup and debris, leaving you with the softest canvas for the rest of your skincare. Plus, it's loaded with a handful of soothing natural compounds, such as shea butter, sunflower seed oil, and chamomile extract.
---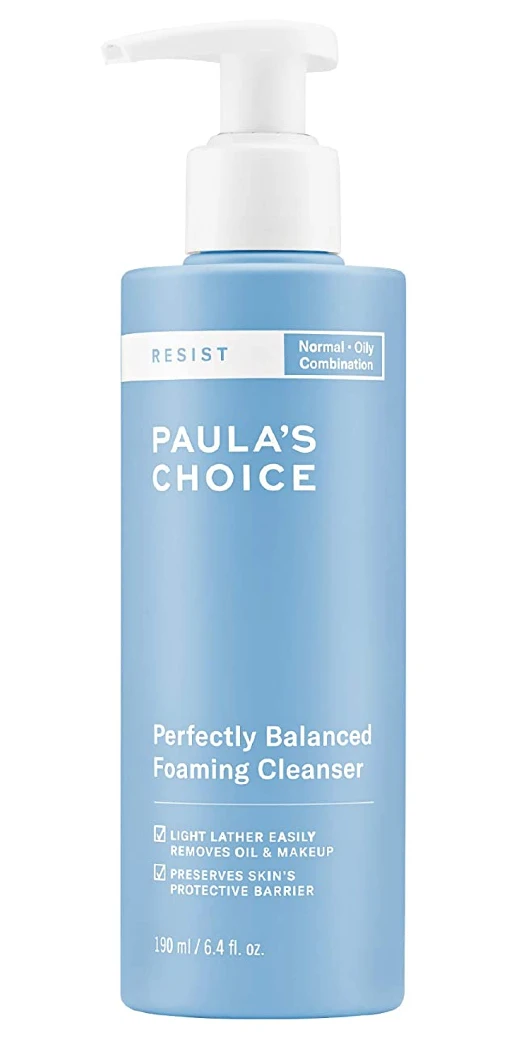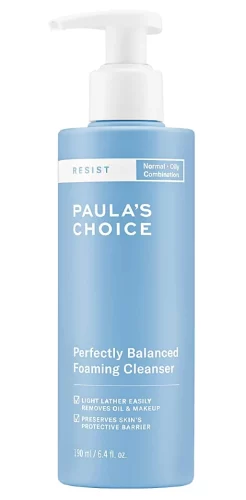 Best for oily skin
Paula's Choice Perfectly Balanced Foaming Cleanser
Certified by Leaping Bunny & Peta
100% Recyclable
Paraben & Fragrance-free
As an oily skin type, you need a foaming cleanser that traps excess sebum and junk without disrupting the barrier, and Paula's Choice Perfectly Balanced Cleanser does just that. Plus, it packs a mix of hyaluronic acid and ceramides to prevent dehydration, which, in the long run, helps balance oil production.
---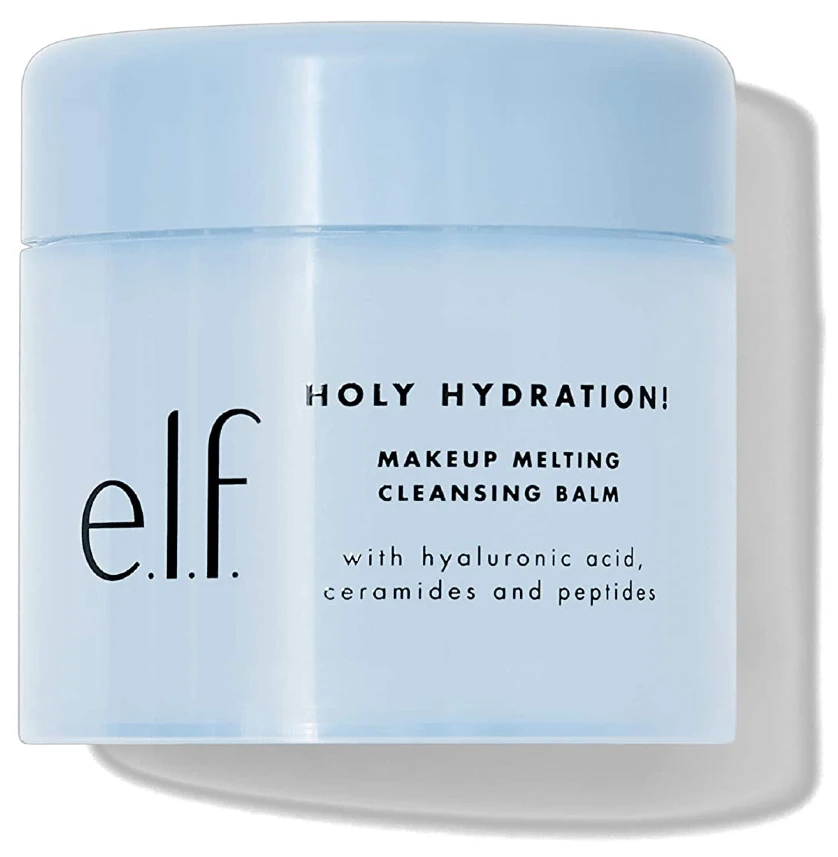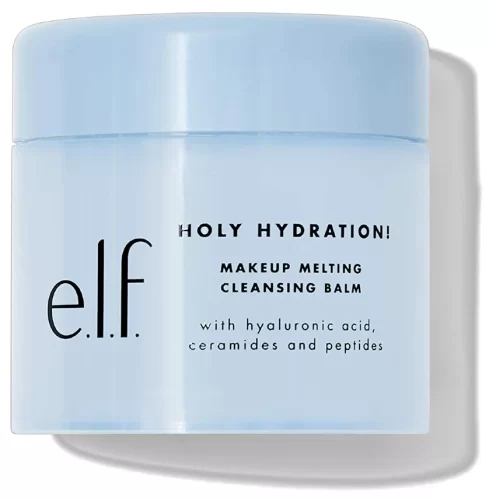 Best affordable
E.l.f. Holy Hydration! Makeup Melting Cleansing Balm
Certified by Leaping Bunny & Peta
100% Recyclable
Paraben & Fragrance-free
You don't need to spend a fortune on the best face wash that is also cruelty-free. E.l.f created a gentle cleansing balm that melts into an oil texture, instantly dissolving waterproof makeup and sunscreen. The formula boasts skin-loving ingredients, like peptides, ceramides, and hyaluronic acid, ensuring it never leaves skin dry. Despite how oily the texture becomes, it doesn't clog pores but cleanses them in-depth.
---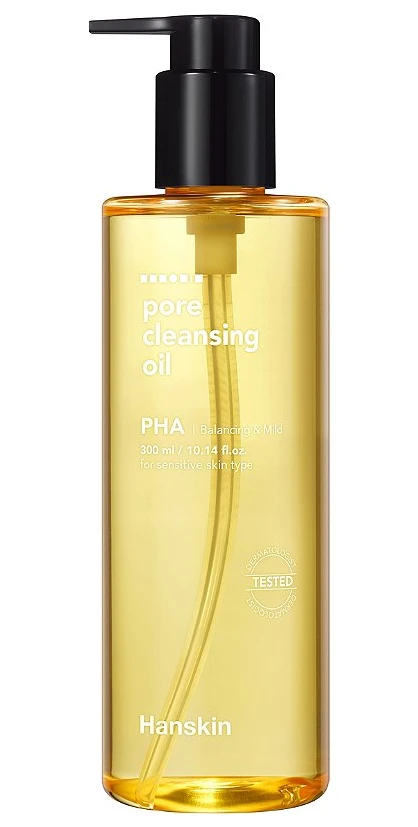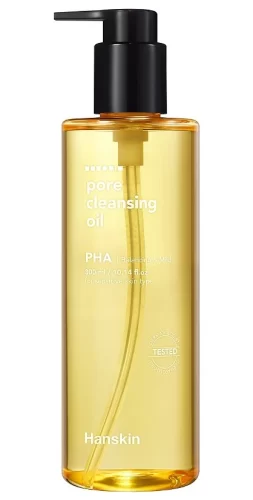 Best for acne and blackheads
Hanskin Pore Cleansing Oil
PETA-certified
Clean formula
Alcohol- and fragrance-free
From the K-beauty aisle, there's this gentle cleansing oil that targets pimples, blackheads, and clogged pores. It does it helped by salicylic acid, while the mix of naturally-derived oils wraps the complexion in a splash of moisture. Hanskin Pore Cleansing Oil never leaves skin dry as it skips potentially drying agents and detergents and washes away without leaving a trace — awesome news if you fancy cleansing oils.
---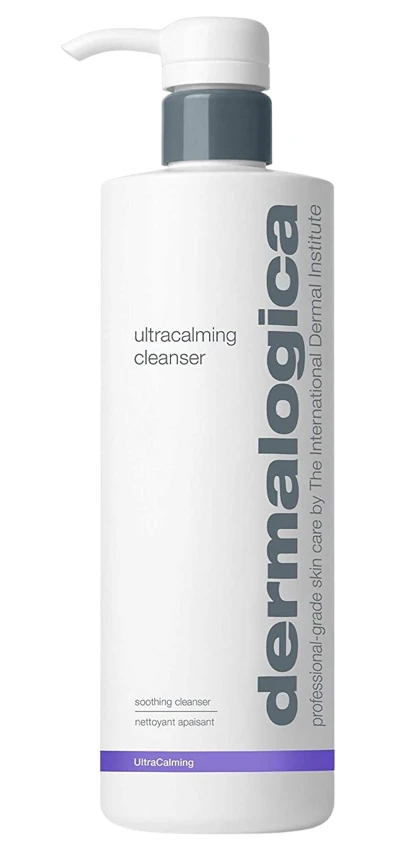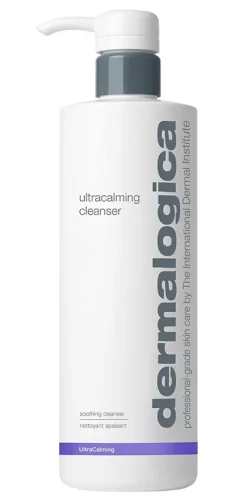 Best for sensitive skin
Dermalogica Ultracalming Cleanser
PETA-certified
Fully recyclable
Free of fragrance and drying alcohol
If a weakened barrier or reactive skin bothers you, start your beauty routine with Dermalogica Ultracalming Cleanser. The formula vows to lift away makeup and residues while being gentle and softening. Its whipped creamy gel texture is as fluffy as the clouds, and that's how it leaves the skin: baby-soft. Have a look at the reviews, and you'll know it lives up to the hype.
---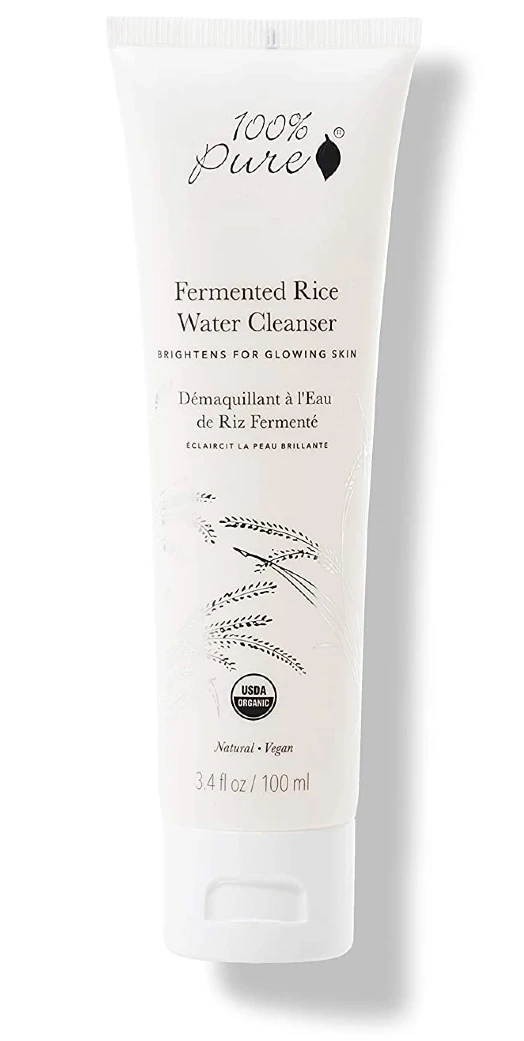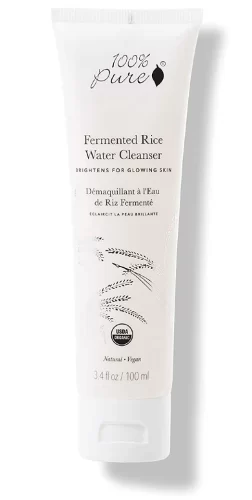 Best organic
100% Pure Fermented Rice Water Cleanser
Certified by Leaping Bunny & PETA
Fully recyclable
Natural, organic, vegan
If you're hunting for a cruelty-free face wash with an organic and gentle formula that instantly leaves your skin feeling clean, soft, and hydrated, I've got great news: you just found it. It's a water-based cleanser that loads tons of moisturizing and restorative botanical extracts to nourish and balance, while the addition of niacinamide and vitamin C makes your complexion look juicier than ever. Plus, bonus points for the gel-like texture that doesn't feel greasy at all nor strips the skin out of moisture.
---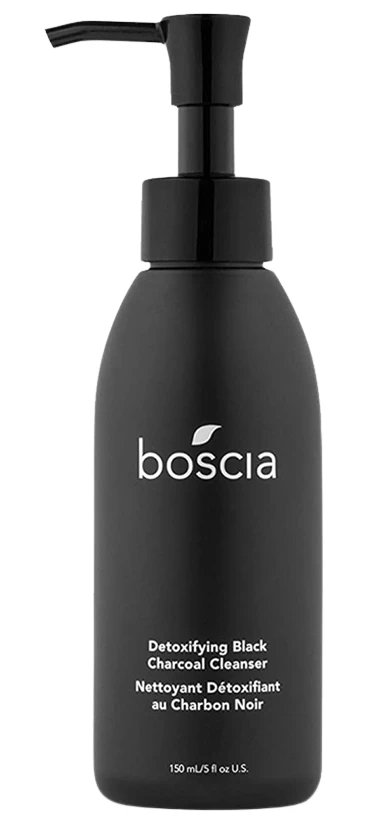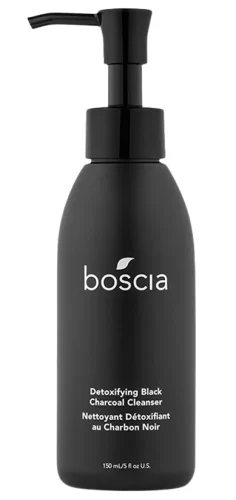 Best for clogged pores
Boscia Detoxifying Black Charcoal Cleanser
Certified by Leaping Bunny
Free of artificial fragrances
100% vegan
Any congested skin needs a detoxifying product to fight clogged pores and excess sebum, and this is exactly what this cleanser does. As it's formulated with black charcoal, it acts like a magnet to absorb the dirt and oil from pores, while glycolic acid exfoliates and eliminates the buildup of dead cells from the skin's surface. Definitely, the best cruelty-free face wash if you're dealing with congested pores.