Considered a trailblazer in the beauty world, Elemis continues to push boundaries with formulas and technologies that give us the best treatment from head to toe. The brand's name comes from "elements" and "emissary", underscoring its focus on harnessing the power of natural ingredients to improve skin health. Its award-winning products are powered by marine and plant actives and come in sublime textures that make you want to slather them all over your face.
Moreover, Elemis products have won numerous awards over the year and are heralded by high-profile celebrities and influencers like Victoria Beckham, Hayley Atwell, and Laura Haddock.
The British brand is not only centered around creating exceptional skincare but also dedicated to driving long-term positive change as a responsible and ethical business. As a proudly Certified B Corp company, Elemis meets high standards of social and environmental performance, transparency, and accountability. What is the brand's goal? To become the most sustainable premium British skincare line that focuses on protecting and restoring biodiversity and positively impacting climate.
Elemis uses over 250 natural and synthetic raw materials in its formulations, and every single one is responsibly sourced without harming our furry friends and the environment. Plus, the brand promises to have all packaging made from recycled materials, where possible, by the end of 2025.
Up ahead, we discuss the best Elemis products that have earned rave reviews from beauty editors and skincare enthusiasts alike.
The best Elemis products to try in 2023
---
Elemis Pro-Collagen Cleansing Balm
This cleanser is the number one bestseller Elemis product and has amassed a cult following for its exceptional results. While it's super-effective at melting away impurities and makeup, it never strips the skin of moisture or leaves it tight. Thanks to a blend of nine essential oils, it gives the ultimate cleansing experience, softening and nourishing at the same time. It's the perfect item to kick off your skincare routine and engage in a double cleansing ritual.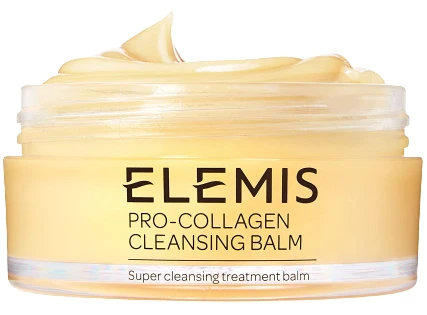 ---
Elemis Pro-Collagen Marine Cream
Launched in 2003, this one has stood the test of time and it became an iconic product in Elemis repertoire, with one selling every wight seconds. Clinically proven to increase hydration and reduce the appearance of fine lines and wrinkles in just two weeks, it's an ideal option for those who want firmer and more youthful look. The formula owes its benefits to the Elemis signature complex of marine algae complex, a blend of seaweeds that leave skin significantly firmer and more resilient with each use. Its texture is also something to grin about, as it's an ultralightweight gel that's incredibly moisturizing and works as a makeup primer, too.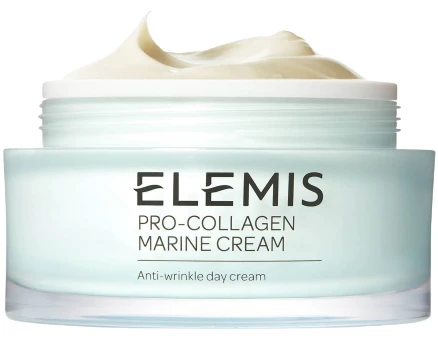 ---
Elemis Soothing Apricot Toner
When your skin is feeling dull and in need of a little TLC, Elemis Soothing Apricot Toner is the perfect pick-me-up. This versatile product can be used as a calming toner or a refreshing spritzer, and either way, it delivers a burst of hydration and an instant feeling of freshness. So what's the secret behind this toner? It's all thanks to a carefully crafted blend of natural ingredients. Apricot extract, rich in fatty acids, works to nourish and hydrate the skin, while quillaja wood-derived saponins act as gentle cleansers, leaving your face feeling soft and refreshed. And let's not forget the sweet betty flower, which helps to balance your skin's pH levels for a healthy-looking complexion.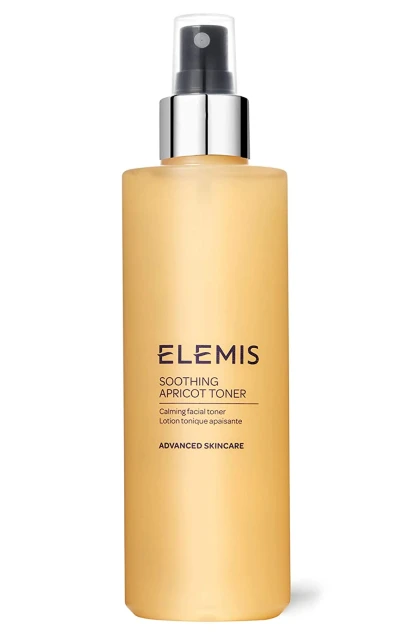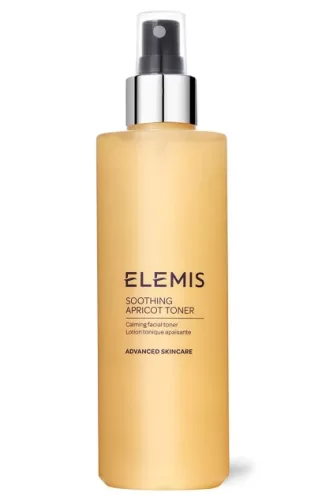 ---
Elemis Peptide4 Plumping Pillow Facial
This little gem is the perfect way to cap off your nighttime routine and give your skin a much-needed boost while you snooze. The jelly texture feels ultra-comfortable and leaves a super-soft and supple feel by morning. But it's not just about the feel-good factor—this mask is also packed with powerful ingredients to support your skin's natural repair process. Yeast peptides work to boost collagen production and firm up your complexion, while a blend of flower extracts reinforces the antioxidant defense against environmental stressors. In other words, this mask is the ultimate multitasker as it nourishes, repairs, and protects all in one go.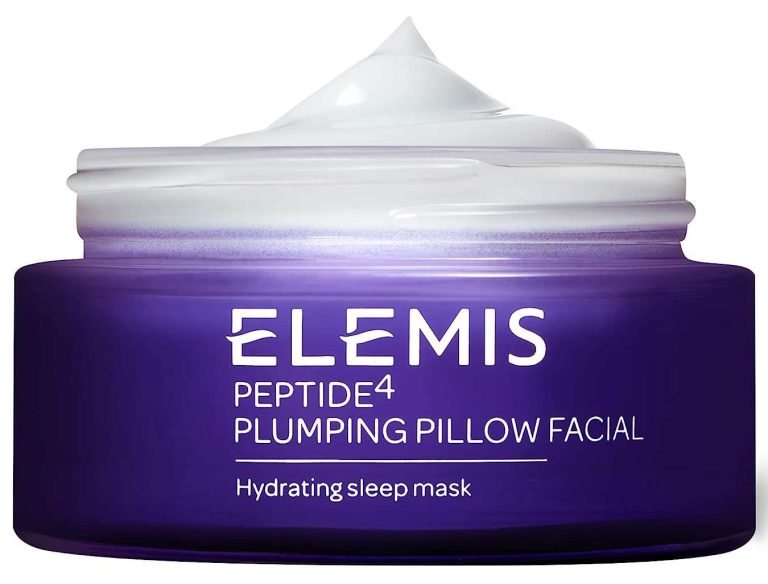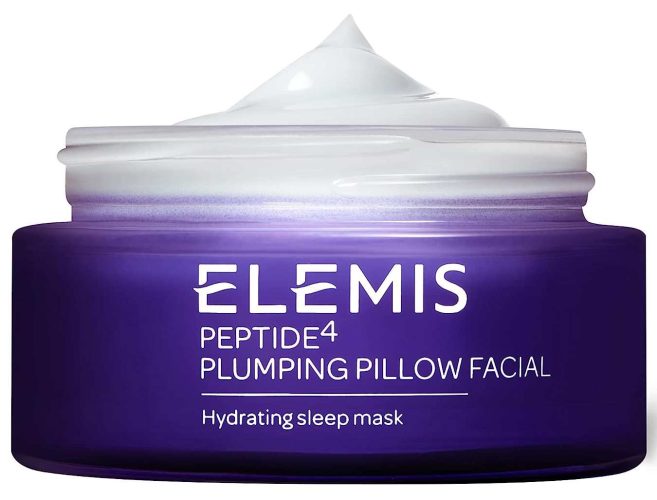 ---
Elemis Superfood Facial Oil
This facial oil is a solid option for dry, lackluster skin in need of intense moisture and nutrition. The oil is packed with nine oils, including broccoli, rosehip, and flaxseed, which provide essential nutrients and vitamins. Although it's an oil, the texture is light, and it gets quickly absorbed without leaving a greasy feeling but plump and a glowing complexion. It's a serious skin-saver you could rich for whenever your face feels tight and dull.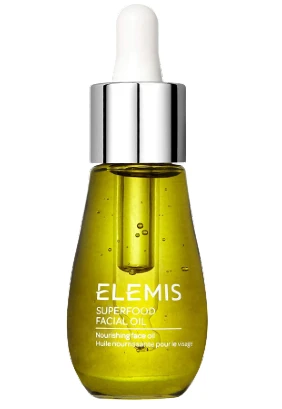 ---
Elemis Pro-Collagen Super Serum Elixir
Packed with powerful ingredients like Camelina seed oil—which is a fantastic source of vitamin E and omegas— this serum effectively combats redness and inflammation while providing ample hydration that softens the skin. What's more, the serum is filled to the brim with antioxidants to defend from oxidative stress, the number one culprit of premature aging signs. A true rejuvenating elixir, the formula hikes up moisture levels with glycerin and hyaluronic acid. We have to be honest, though—this serum may not be a great fit for those of you with excessively oily skin as it may clog the pores.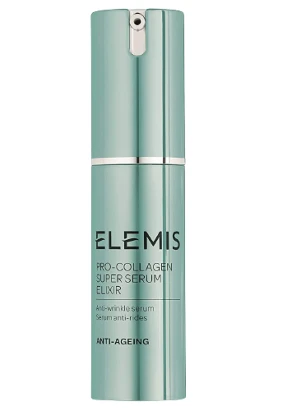 ---
Elemis Peptide4 Eye Recovery Cream
This eye cream checks all the boxes to be the best Elemis product for the eye area, as it tackles a multitude of concerns at once. From puffy eyes to crow's feet, this all-rounder addresses them all with plant oils, yeast peptides, and Star Arvensis™. The latter is a flower that's among the richest natural sources of omega-3 fatty acids known to replenish and repair the skin. The formula also increases radiance and minimizes dark circles instantly due to the addition of mica, an Erath-derived mineral that reflects light.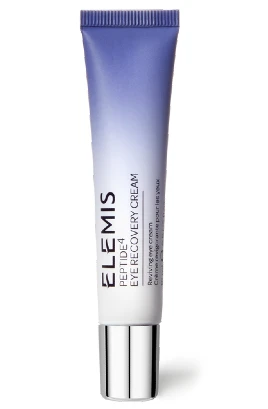 Full review: Elemis Peptide4 Eye Recovery Cream Review
---
Elemis Dynamic Resurfacing Facial Pads
The skin's cell natural renewal process takes place every 28 days, but pollution and other yucky stuff can disturb the process. This is where these resurfacing facial pads come in handy. They are pre-soaked with a triad of fruit enzymes and lactic acid to shed off dead cells and reveal brighter and smoother skin. The pads are also infused with probiotics and shea butter, which work to counteract any dryness that might occur from exfoliation. So you can enjoy all the benefits of a good exfoliation without worrying about your skin feeling tight or uncomfortable.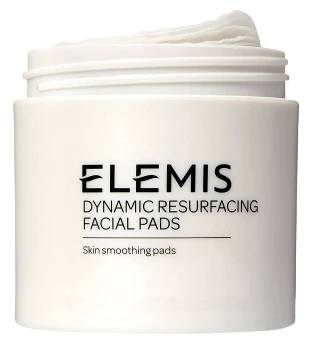 ---
Elemis Papaya Enzyme Facial Peel
Fruit enzymes are considered the mildest form of exfoliation, and Elemis crafted this peel with papaya and pineapple enzymes to reveal the very best version of your skin, but gently. By buffing away dirt and dead cells, the formula reveals a soft complexion and an even tone while it improves the absorption of other products so that your skincare works more effectively. The nourishment and moisturizing effects are given by niacinamide, sunflower oil, and milk proteins, ensuring your skin is never left parched or tight. Twice a week, apply the peel on cleansed face, and let it act for 15 minutes before rinsing it off with tepid water.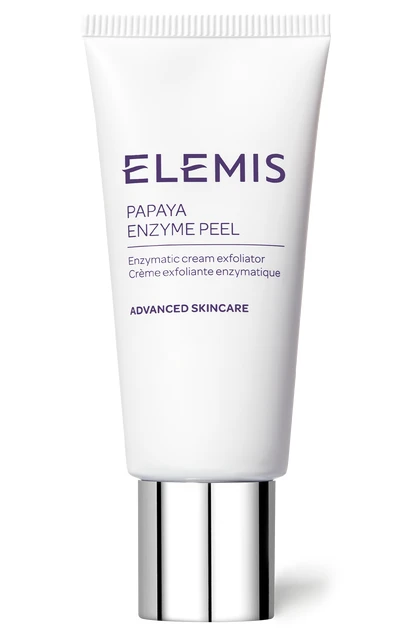 ---
Which Elemis collection is best for me?
There's an Elemis collection targeting every concern out there. If you have dull skin with uneven texture, your focus should be on exfoliation, so anything from the Dynamic Resurfacing line will work great. It uses Tri-Enzyme Technology to remove dead cells and smooth out the skin texture, shea butter to hydrate, and antioxidants to protect against free radicals. 
Moreover, the collagen-rich formulas in the Pro-Collagen collection are a perfect choice if you want to target aging signs. They work to plump up the skin and reduce the appearance of fine lines and wrinkles. The Peptide 24/7 line is also one to try if your goal is to achieve a renewed, radiant complexion. These formulas reveal a well-rested face, and the four amino acids joined by peptide bonds help boost radiance.
Finally, if you're concerned about the effects of pollution and other daily aggressors, then the Superfood collection is the ideal pick. This collection is packed with prebiotics, fermented plant actives, and vitamin-rich superfoods, all of which work together to protect the skin's microflora and defend against daily pollution and aggressors.
Is Elemis cruelty-free?
Elemis doesn't test on animals and never did. They are against the use of animals to test their products, active ingredients, or raw materials.
Is Elemis a clean skincare brand?
Elemis is not a 100% clean skincare brand, but it's a pioneer in formulating beauty products with natural and sustainably-sourced ingredients. Elemis products are crafted without nearly 2,000 potentially harmful elements. 
To end: Is Elemis worth the money?
Yes. Elemis is focused on creating high-quality skincare using powerful active ingredients that deliver clinically-proven results and are rigorously tested to ensure maximum efficacy.