TL;DR: A hydrating, skin-replenishing, and softening eye cream created to revive and restore the delicate eye area, sans alcohol or fragrances.
Staying in front of a computer for most days made my eye area puffy and my first fine lines more visible. So, in an attempt to make it all disappear magically and get back my plump skin, I decided to give Elemis Peptide4 Eye Recovery Cream a try. Spoiler: my skin loves it.
First impression
I have used Elemis Peptide4 Eye Recovery Cream in my AM and PM routines, blending a rice grain-size amount to my ring finger, patting around the eye area until it sank. The first impression comes from the texture, somewhere between a hydrating moisturizer and protecting oil, which feels pampering and drench-y. And the scent. Even if the formula is made sans fragrance, the delicate smell comes from the natural extracts, feeling pleasant and light. For the record, fragrances can dehydrate the eye area, making it appear dry and dull, so I'm always dodging eye creams that contain fragrances or perfumes.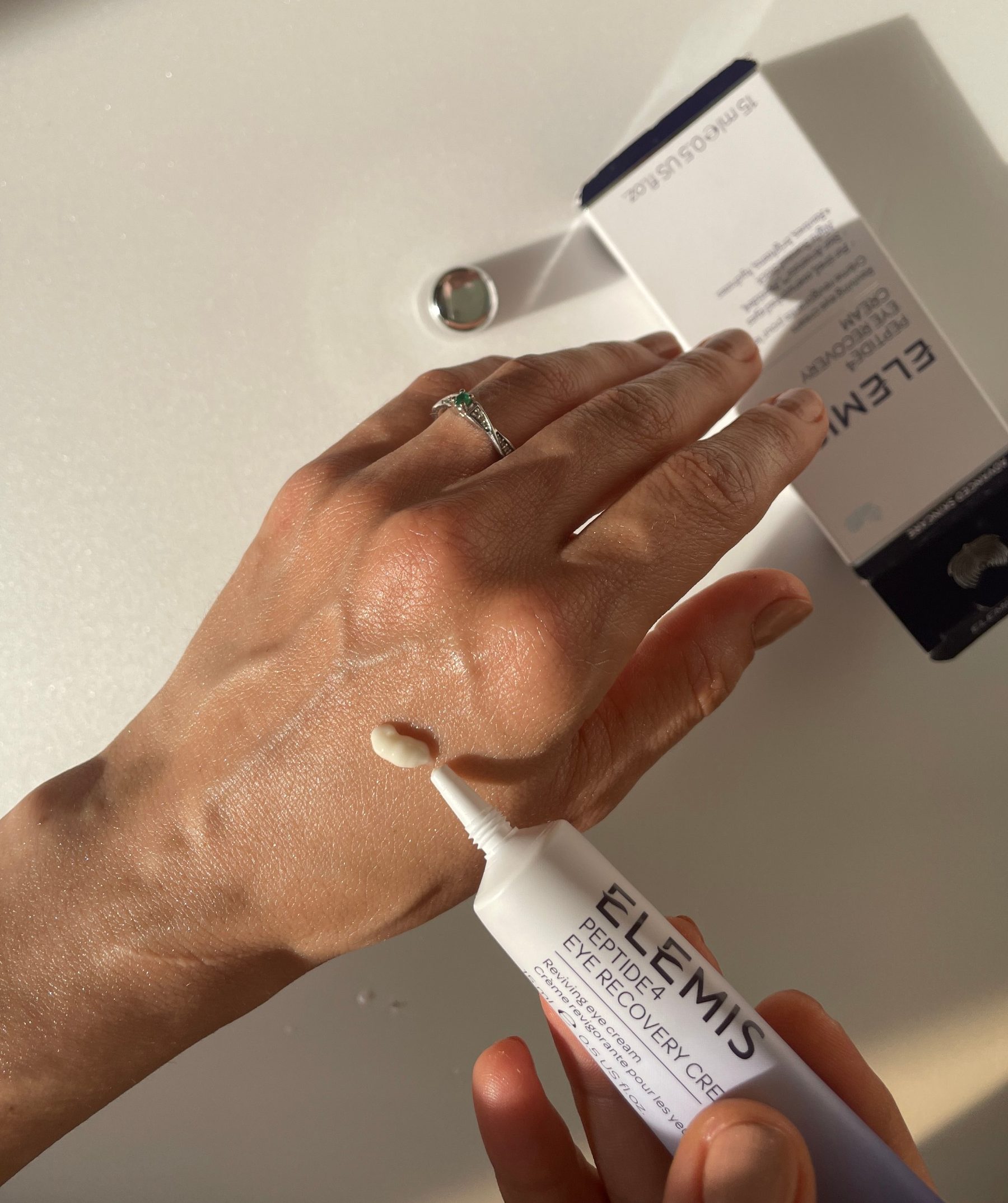 The formula explained
Oh, the formula. The slew of nature-derived oils, such as coconut, star arvensis, jojoba, and perilla ocymoides seed, gives the cream anti-aging, hydrating, moisture trapping, and firming abilities my eye area needs.
I also like that the cream uses two forms of vitamin E (tocopherol and tocopheryl acetate), having a pivotal role in neutralizing free radicals and softening skin. Plus, the panthenol in the formula boosts moisture and attracts hydration, keeping skin firm and elastic. The added mica (mineral) is responsible for light-reflecting properties, leaving skin bright and glowy.
Last but not least, Elemis Peptide4 Eye Recovery Cream is spiked with hydrolyzed yeast protein, a multi-duty compound that contains amino acids and peptides that work to brighten skin and target the cells that produce melanin pigment (melanocytes). That, in addition to hawkweed and daisy extracts, works to banish dark circles and brighten the eye area.
Yes, it's only 15ml, but it's enough to last more than two months, as a little goes a looong way.
The verdict
It's been a month and a half since I started using this eye cream, and the most visible results revolve around hydration and plumpness. I don't see any significant change in my dark circles look, but I'll keep using it to see where it goes. In the end, when a product has 700+ 5-star reviews, you know it lives up to the hype. Here is where you can purchase Elemis Peptide4 Eye Recovery Cream: Elemis, Amazon, Dermstore, Nordstrom.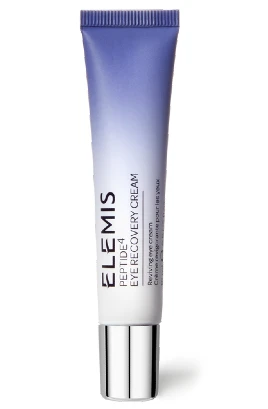 Buy Elemis Peptide4 Eye Recovery Cream