Winter is coming, and so is the skin dryness that often accompanies it. Or maybe you're getting the signs of over-exfoliation, and you want to repair the damage asap? When not cared for, dry skin may lead to many unfavorable upshots, such as redness, eczema, inflammation, more visible wrinkles, and susceptibility to oxidative stress. This means you should slather your skin in rich, reparative ingredients that aid in easing dryness, softening, and relieving flakiness while reinforcing the barrier. This is where an emollient moisturizer comes to rescue you. In addition to helping fight the telltale signs of a cold-weather complexion, such as redness or flaky patches, the best emollient moisturizers soften skin and reinforce the protective barrier by delivering additional nutrients that make it more resistant to further damage and dryness.
What are emollients?
Emollients are ingredients added to moisturizers, creams, and lotions to soften skin and repair the protective barrier. Unlike humectants, which pull water in the skin, or occlusives, that form a protective layer preventing water loss, emollients have a key role in alleviating dry, cracked skin, reinforcing a weakened barrier, and comforting the skin.
How emollients work
When there's not enough water in the top layer of tissue, it dries out, leading to rough, flakey skin, and when this happens, open spaces are created between cells, reflecting as cracks. Welp, what emollients do is fill the spaces with fatty substances (lipids), softening and smoothing the skin.
Which are the best emollients?
The best emollients are ceramides, cholesterol, and fatty ingredients, like lipids, esters, oils, butters, and fatty acids (think omega-3). Other praised emollients in the skincare world are floral and bee waxes, squalane, vitamin E, lanolin, petrolatum, jojoba esters, oatmeal, and paraffin. At the same time, oils rich in oleic acid, such as olive oil, avocado oil, marula oil, sesame oil, sweet almond oil, coconut oil, and argan oil, are also great emollients.
Who can use emollient moisturizers?
Everybody can use emollient moisturizers, though oily and breakout-prone skin should err on the side of caution. This is because most emollient moisturizers contain ingredients that may clog pores. Don't get upset, there are also non-comedogenic formulas that won't freak out your skin.
The best emollient moisturizers
Now, below are the best emollient moisturizers that'll bring you soft skin, a strengthened barrier, and impart a healthy glow.
---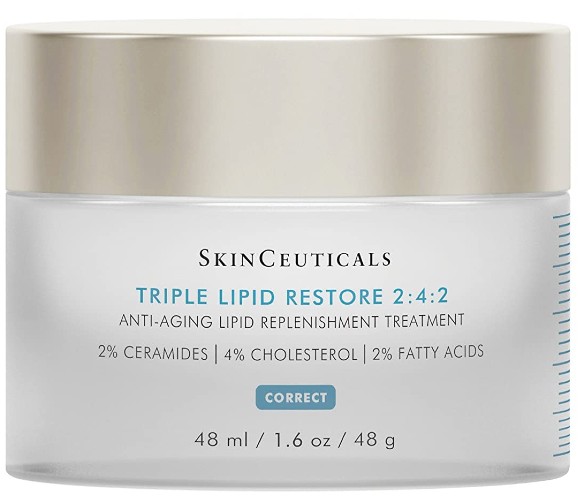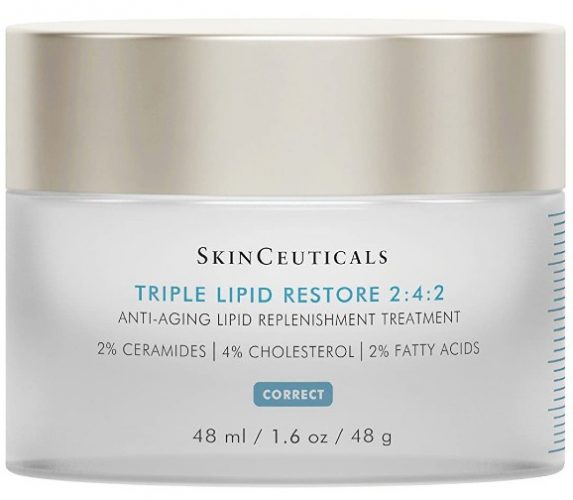 1
SkinCeuticals Triple Lipid Restore 2:4:2
Designed for dry, damaged skin, SkinCeuticals Triple Lipid Restore is formulated with ingredients to refill and nourish cellular lipids — all of which are incredibly gentle. With 2% ceramides, 4% natural cholesterol, and 2% fatty acids, it helps add moisture back into the skin whilst calming redness and acting as a veil that protects your complexion from external aggressors.
---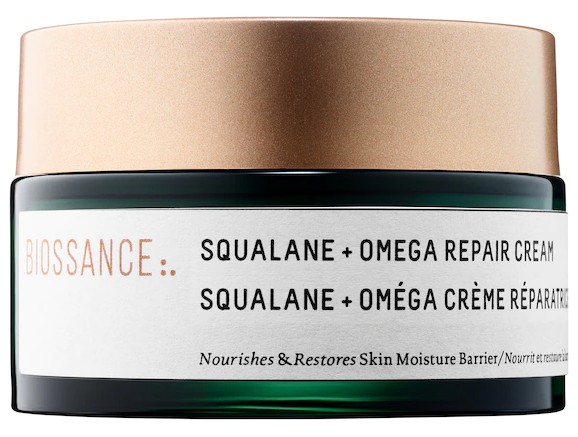 2
Biossance Squalane + Omega Repair Cream
With a clean, natural formula, Biossance Repair Cream takes a well-deserved spot among the best emollient moisturizers. Featuring a generous amount of sugarcane-derived squalane, shea butter, jojoba esters, ceramides, and omega fatty acids, this moisturizer does wonder at repairing dry, cracked skin. While it does that, it also supports the moisture barrier, repairing and feeding it with the necessary nutrients to stay strong and firm.
---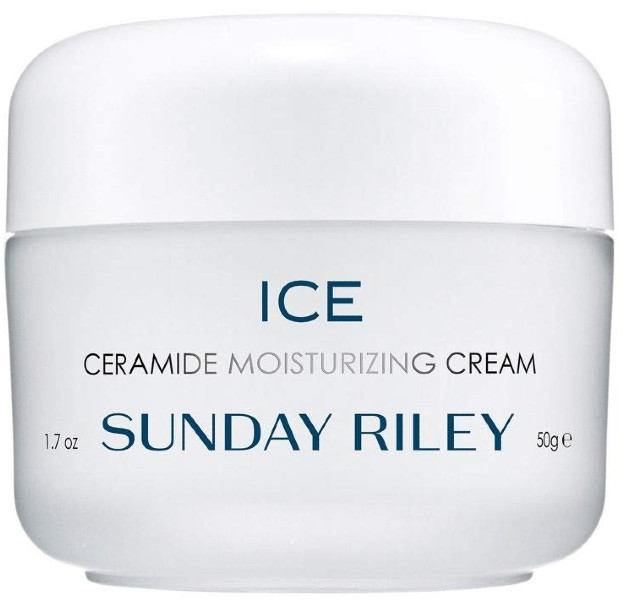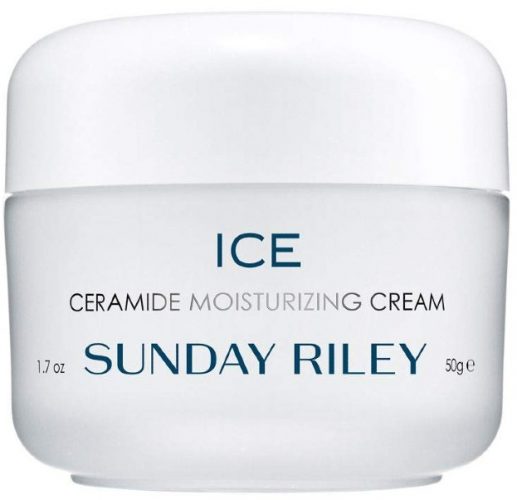 3
Sunday Riley ICE Ceramide Moisturizing Cream
This moisturizing cream is chocked full of emollients, including three types of ceramides, squalane, cholesterol, fatty acids, and vitamin E, so it's one of the best picks to replenish a broken barrier and combat dehydration. If that wasn't enough, the formula also adds long-lasting hydration and provides antioxidant protection, leaving skin velvety soft after each use. Although it's non-comedogenic, the cream may feel a little thick and greasy, so consider something else if you have extremely oily skin.
---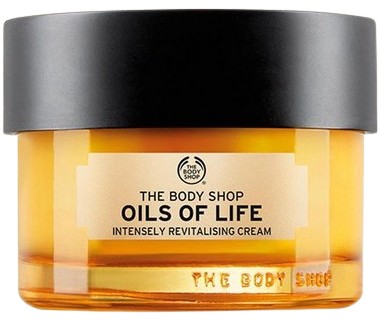 4
The Body Shop Oils of Life Intensely Revitalising Cream
Infused with three reparative botanical seed oils, shea butter, and soy protein, The Body Shop Oils of Life is an ideal emollient moisturizer to restore your skin to its best. Its silky soft texture instantly melts onto the skin, leaving a light, satisfying finish without stickiness or greasiness. At $31, it won't break the bank and is perfect for keeping sensitive skin happy through the cold season.
---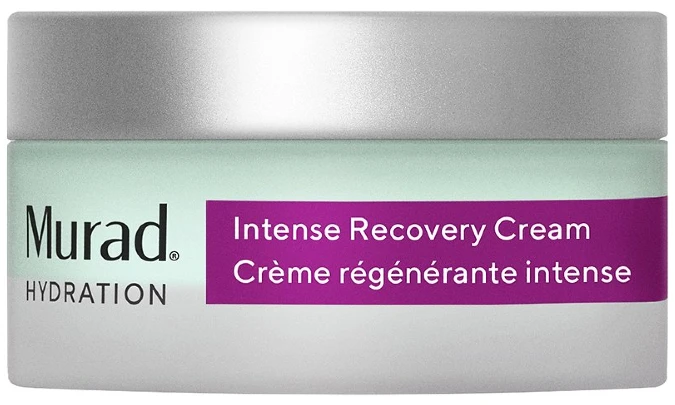 5
Murad Intense Recovery Cream
This moisturizer is filled with a mingle of botanical emollients, including macadamia seed, lavender, and jojoba seed oils, to soften skin and boost its resilience. In addition, the shea butter boosts the formula with even more reparative and soothing benefits, working to calm and relax the skin in no time. Murad created Intense Recovery Cream to help your skin regain its resilience, alleviate signs of stressed skin and diminish redness associated with irritations and dehydration. Say hi to your new skin.
---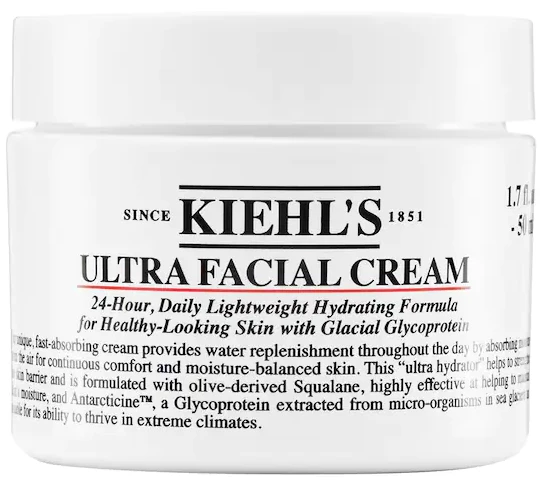 6
Kiehl's Ultra Facial Moisturizing Cream
The MVP in this formula is squalane, an emollient that mimics the oil your sebaceous glands naturally produce. It's paired with apricot kernel oil, avocado oil, and olive oil — also powerful emollients — to maintain your skin moisturized and balanced. All these and much more skin-loving ingredients are added to keep the barrier protected and seal in moisture for a softer complexion. All while being paraben- and fragrance-free.
---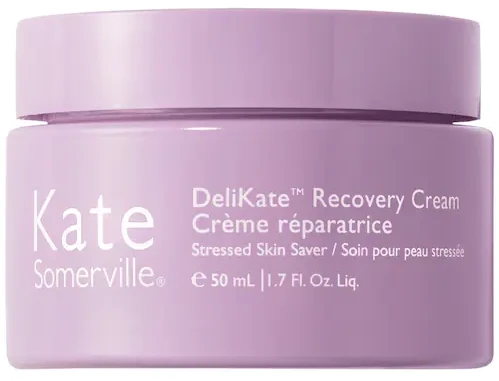 7
Kate Somerville DeliKate Recovery Cream
Kate Somerville products occupied our bathroom cabinets for a while now, and there's no chance we turn back. This moisturizer helps offset signs of stressed skin and boost its resilience to become stronger. To do that, the formula is enhanced with shea butter, honey extract (which also acts as a humectant), peptide, ceramide, cholesterol, and adenosine. All these compounds work synergistically to relieve tightness, reduce redness and strengthen the barrier.
---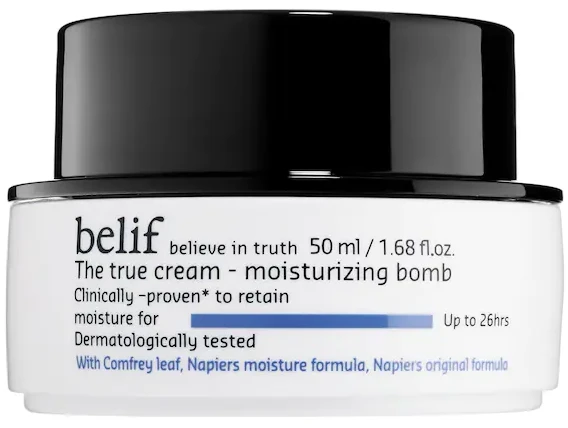 8
Belif The True Cream Moisturizing Bomb
This highly emollient heavy moisturizer contains macadamia seed oil, oat extract, and comfrey leaf, emollients that target dry, dull skin. Moreover, the formula packs humectants, like glycerin, and vitamin B5, attracting and holding moisture and making the skin appear plump and bouncy. It's best used as an everyday moisturizer and will help diminish any flakey patches instantly, creating a perfect canvas for makeup too. It's equal parts soothing, calming, and hydrating — making it a three-hit wonder.
---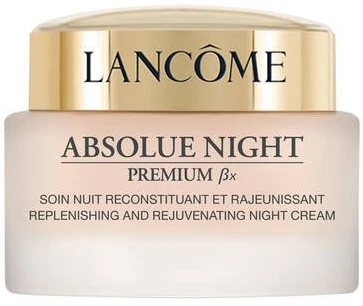 9
Lancôme Absolue Premium Bx Night
Layering Lancôme Absolue Premium Bx Night on your face and neck before hitting the hay will help you wake up to plump, rested, smoother skin. It not only is boosted with potent emollients (shea butter, carnauba wax, vitamin E, adenosine), but the formula also contains plant proteins that speed up skin healing and recovery. Use it nightly so that you help your skin regain its firmness, substance, and clarity. Its powers are transformative.
---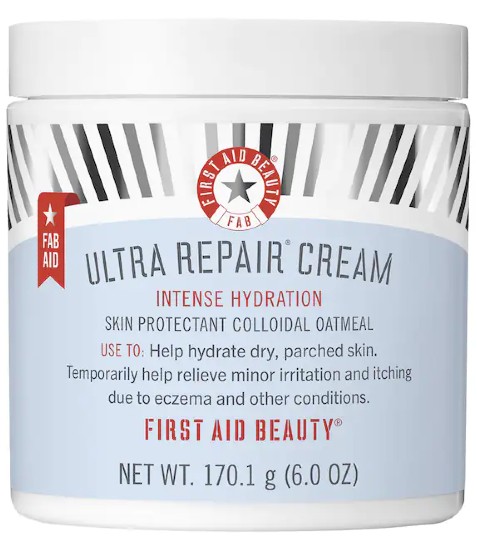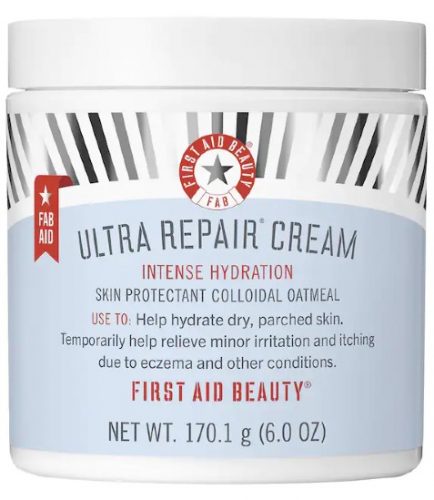 10
First Aid Beauty Ultra Repair Cream Intense Hydration
The star ingredients in this formula are colloidal oatmeal, shea butter, squalane, and allantoin, all known emollients that are mild even to the most easily-reactive skin types. First Aid Beauty Ultra Repair Cream is among the best emollient moisturizers for sensitive skin because it has a gentle formula that gives instant and long-term relief, comforting the complexion in the blink of an eye.
---