The skin naturally sheds dead cells every 28 days or so. However, factors like aging or even heavy moisturizers can hinder the natural exfoliating process, making the need for a helping hand more of a necessity. Without regular exfoliation, the skin looks dull, fine lines and wrinkles are more visible, tone and texture appear uneven, and the chances of breakouts increase because pores are more likely to clog.
This is where the best enzyme masks rescue you: they shed away dead cell buildup, excess oil, and bacteria, leaving skin silky soft, luminous, and ready to absorb your other skincare faves.
Unlike chemical acids that penetrate the skin to promote cell turnover, enzyme masks act more delicately as they work on the skin's surface. This makes them a better choice for sensitive complexions, though anyone can benefit from enzyme masks, especially oily, combination, and breakout-prone skin. These face masks use enzymes from fruits like papaya, pineapple, or kiwi to encourage exfoliation, and most of the time, they are also infused with chemical acids, too, for the pinnacle of radiant and smooth skin. Intrigued already? Scroll on to find the best enzyme face masks that perform amazingly for every skin type.
The best enzyme face masks
---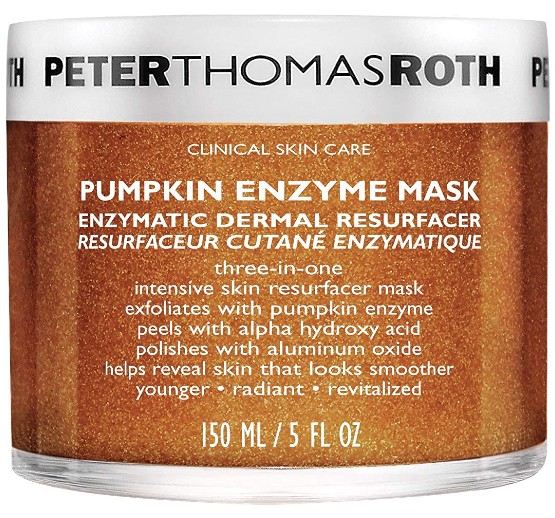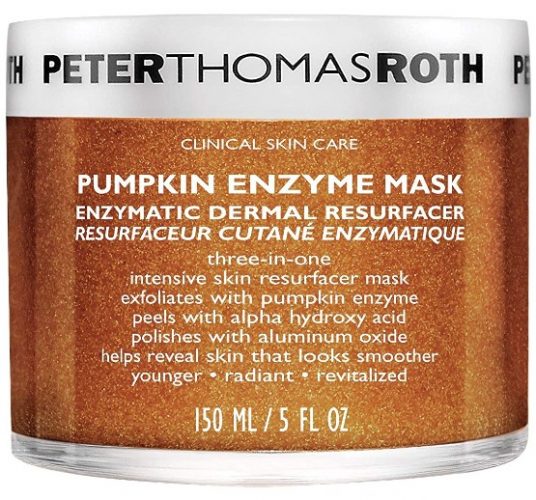 1
Peter Thomas Roth Pumpkin Enzyme Mask
This is the best enzyme mask because it's rich in pumpkin enzymes, plus AHAs to shed away impurities and dead cells on the skin's surface and encourage cell turnover in the deeper layers. Additionally, the mask is loaded with aluminum oxide crystals that give a delicate manual exfoliation, leaving skin incredibly soft and radiant. Due to the potent formula, the brand advises not to keep it on for more than 7 minutes and use it at most twice a week to get its benefits without disturbing your skin. 
---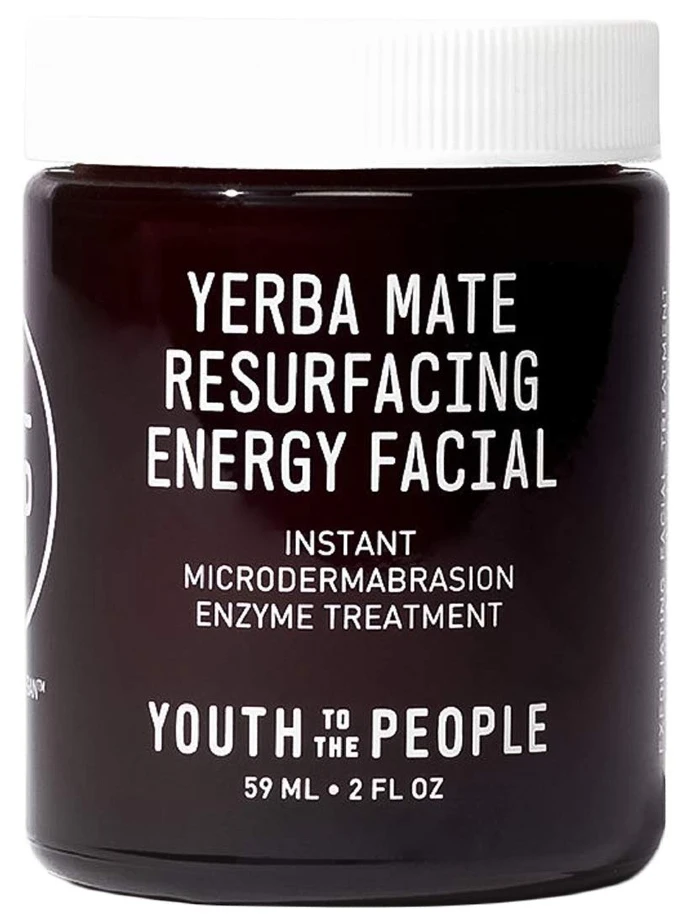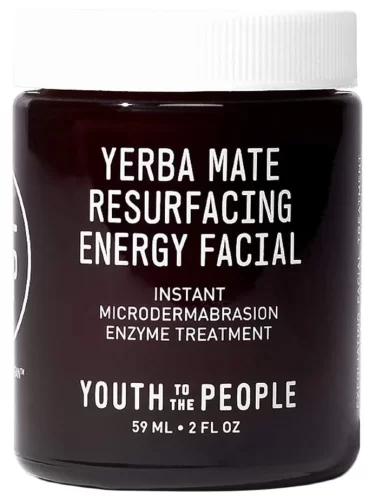 2
Youth To The People Yerba Mate Resurfacing Mask
Youth To The People Yerba Mate Resurfacing Mask breaks down dead cells with a blend of papaya and pineapple enzymes, revealing a smoother texture and softer skin. Plus, the mask is loaded with micro-exfoliant bamboo and diatomaceous earth (crumbled sedimentary rock) that act like physical exfoliants to resurface texture delicately. P.S: If your skin is easily reactive, you can dilute it with water to offset irritations — however, some flushing may occur.
---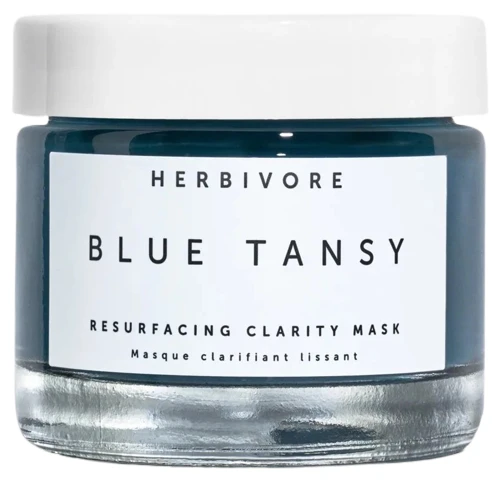 3
Herbivore Blue Tansy BHA and Enzyme Pore Refining Mask
This is the best enzyme mask for oily and acne-prone skin because, in addition to papaya and pineapple enzymes, the mask loads willow bark extract to unclog pores and gluconolactone to resurface gently. The gel-like texture feels super refreshing when layered on, and its blue color comes from blue tansy oil that soothes redness and irritation, while aloe juice and sodium hyaluronate pull water into the skin — ideal for balancing sebum. 
---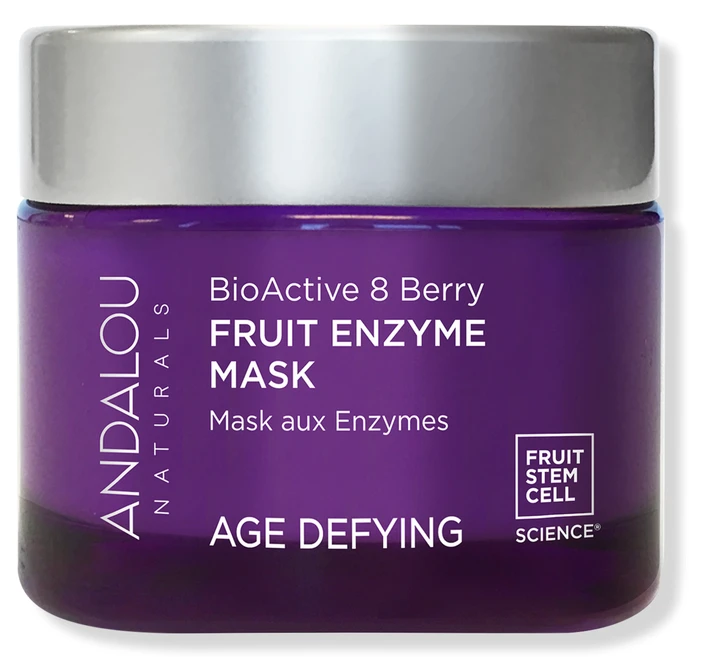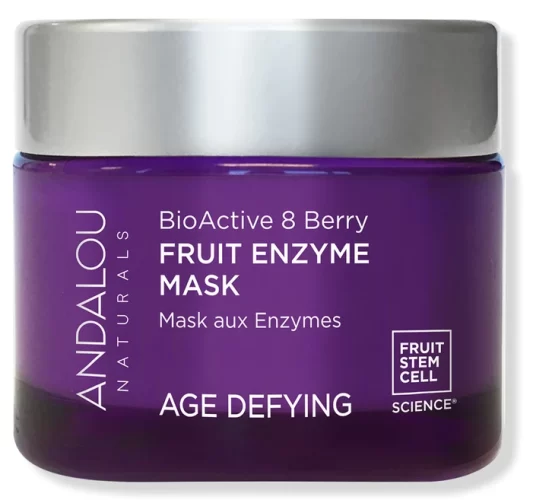 4
Andalou Naturals Bioactive Berry Fruit Enzyme Mask
Touted as one of the best performing enzyme masks, Andalou Naturals Bioactive Berry Fruit Enzyme Mask contains a winning combo of cranberry, apple, and lemon enzymes to dissolve dead skin and reveal a luminous glow. But not just that: this mask also contains fruit stem cells, vitamin E, CoQ10, and resveratrol to reinforce the antioxidant defense system and keep oxidative stress at bay. Use it once or twice a week for 20 minutes and enjoy glowy, energized skin.
---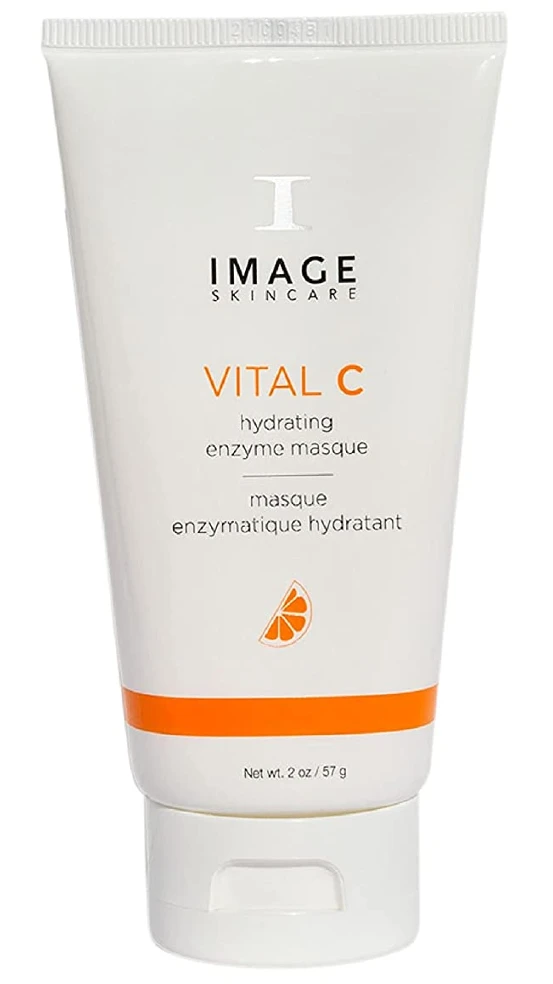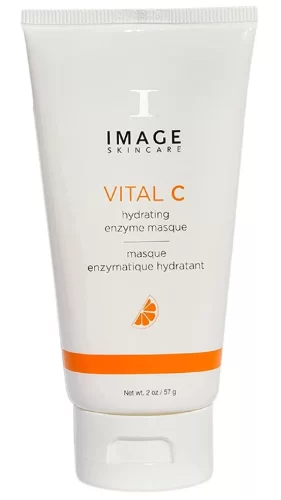 5
Image Skincare Vital C Hydrating Enzyme Masque
If you're dealing with uneven skin tone and discoloration, this is the best enzyme face mask for you. This is because the mask is enriched with two stable forms of vitamin C to fight dark spots and pineapple and papaya extracts to exfoliate and enhance radiance. Other ingredients worth mentioning are glycerin, aloe leaf juice, and sodium hyaluronate, three potent humectants that draw water into the skin to quench it. The mask feels as soothing as a moisturizer and leaves skin soft, supple, and hydrated in as little as 20 minutes.
---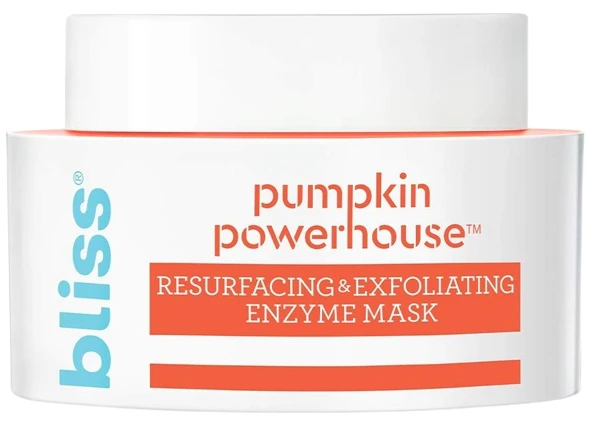 6
Bliss Powerhouse Pumpkin Face Mask
As it's loaded with pumpkin puree, this enzyme face mask helps loosen and dissolve dead cells buildup, while lemon and rice powders give it a gentle manual exfoliation ability to leave behind clean, soft skin. Moreover, the formula is spiked with bromelain (pineapple enzyme) and papain (papaya enzyme) to support more exfoliation, yet it's gentle enough even for reactive skin. I like that the mask includes shea butter and ferments to soften and reinforce the skin, plus vitamin C to brighten dark patches. Bonus: it's as gentle as you can use it three times per week.
---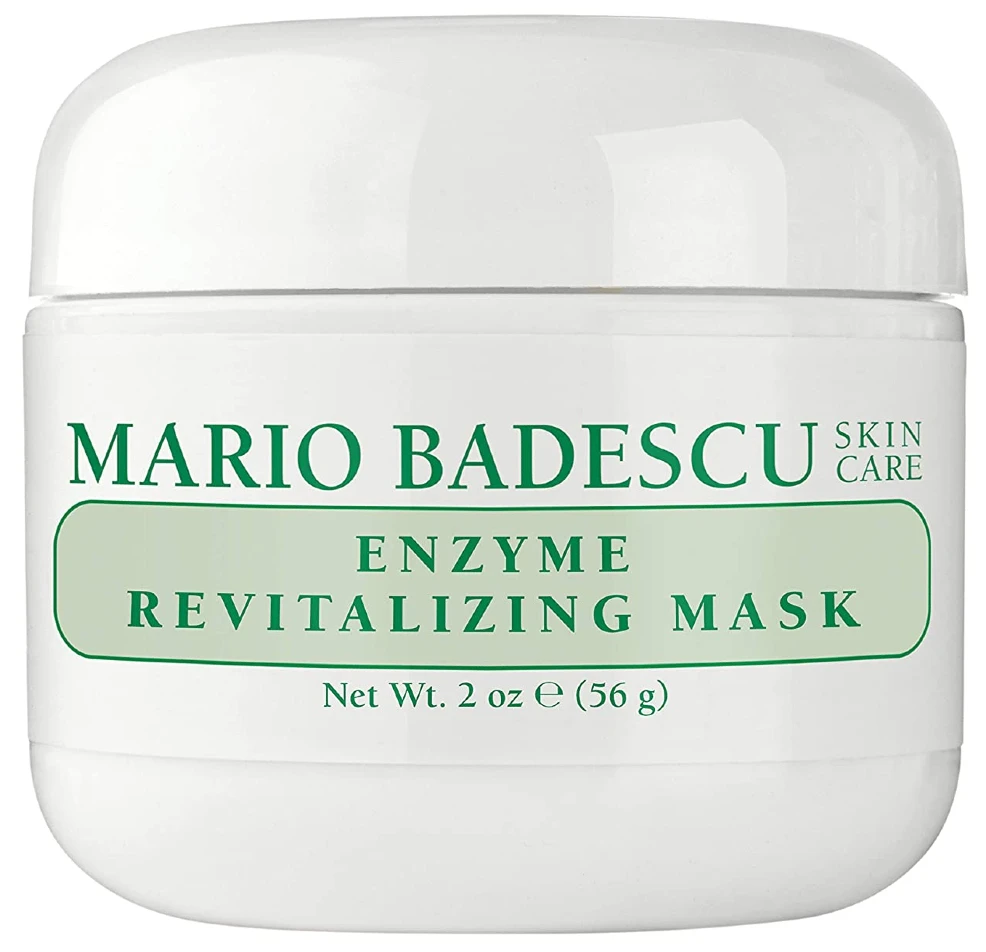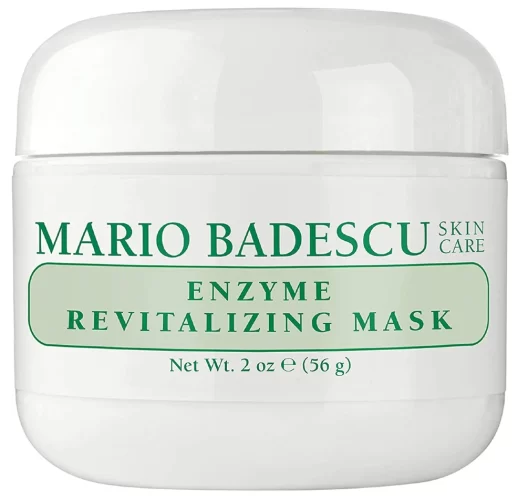 7
Mario Badescu Enzyme Revitalizing Mask
Mario Badescu Enzyme Revitalizing Mask works like a charm at reviving dull, dry, and rough skin, and most people love that it dries almost instantly without the crispness or dryness that most masks come with. Bonus points because it contains retinyl palmitate and vitamin E for antioxidant benefits while nourishing and softening the skin. 
---
Read next: 8 Best Enzyme Peels That Work Gently To Renew Your Skin