With cleansing being the pillar step of any skincare routine, we have a lot of types of face washes to choose from. Still, gel cleansers are among the most sought-after due to their lightweight texture and deep cleansing ability. Unlike foam cleansers, which tend to strip the skin away from moisture and leave it tight, gel cleansers are gentler and work for everyone, even sensitive skin. Depending on the formula, a gel cleanser can have antibacterial and sebum regulating benefits, exfoliating, pH balancing, or hydrating properties. Gel cleansers also have a clear texture and a jelly-like formula, and are water-based and lightweight, which allows them to cleanse thoroughly deep into the pores.
The best gel cleanser for every skin type
We did the research and found the best gel cleansers for all skin types and concerns so that you rapidly find your match without struggle.
---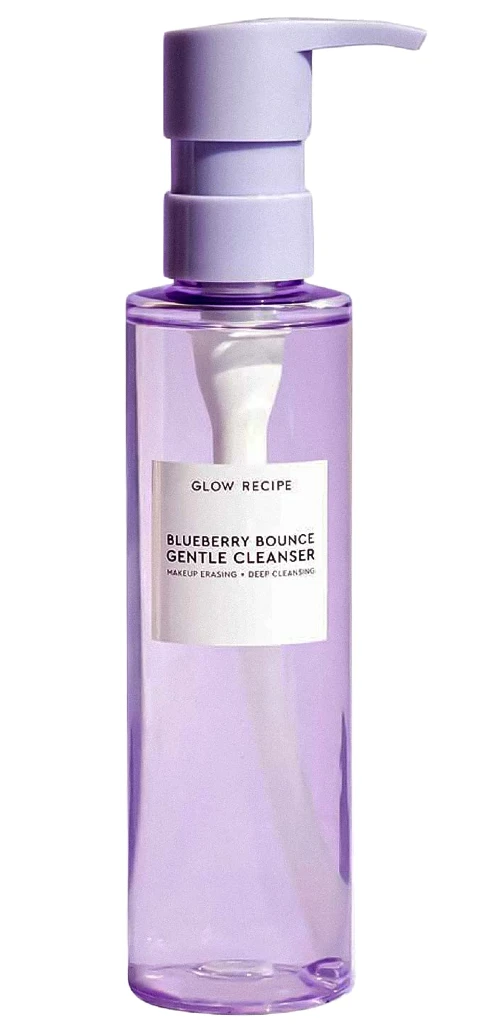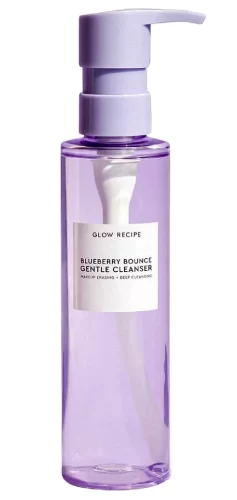 Best overall
Glow Recipe Blueberry Bounce Gentle Cleanser
This is one of the best gel cleansers to kick off your routine due to its gentle and clean formula that calms skin while dissolving away makeup and impurities. Glow Recipe Blueberry Bounce Cleanser leans on sodium hyaluronate to hydrate, plant extracts to nourish, plus glycolic and lactic acids to unglue and remove dead cells buildup, giving you the perfect skincare base. Special boon: you can also use it as a clarifying mask; apply a generous layer on dry skin and let it act for five minutes before washing it off.
---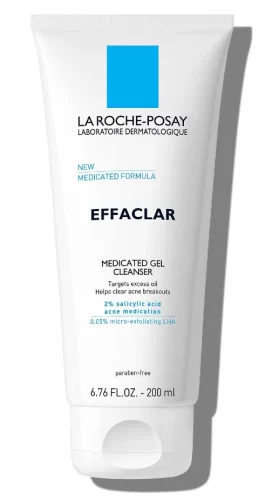 Best for acne
La Roche-Posay Effaclar Medicated Gel Facial Cleanser
As the best gel cleanser for acne, this contains 2% salicylic acid that decongests pores and gently aids in exfoliating skin. Moreover, the cleanser packs a lipo-hydroxy acid (salicylic acid derivative) to support skin renewal while washing away makeup and residues. Once massaged into the skin with water, the gel becomes a rich foam (it contains SLS) that removes impurities without feeling harsh. We also like it because it skips fragrance, alcohol, and oil and is non-comedogenic.
---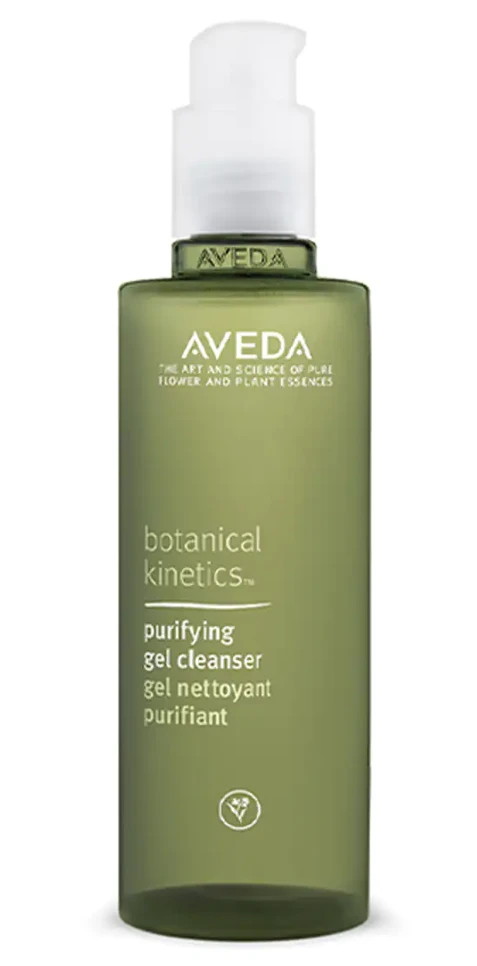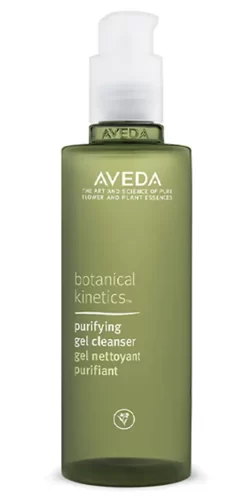 Best for normal skin
Aveda Gel Cleanser
This is an ideal gel cleanser for normal skin, though everyone can use it as it cleanses deeply without drying skin. The gentle formula foams up once activated with water, removing pollution and dead cells for clear skin, ready for the next skincare steps. Aveda Gel Cleanser contains sunflower seed oil, rich in linoleic acid that traps moisture in, and tocopherol, also an emollient with softening and moisture trapping benefits. So you can be sure it never leaves your skin parched.
---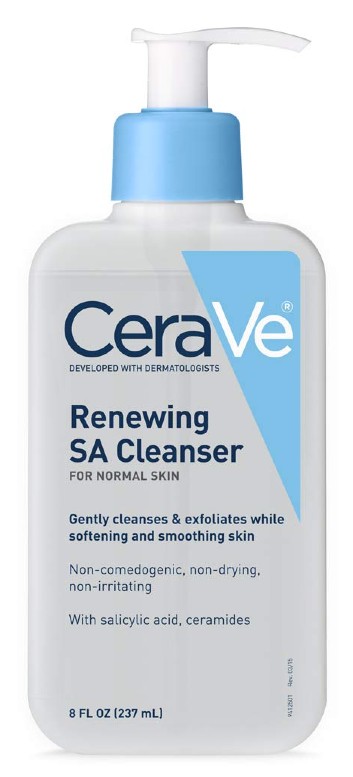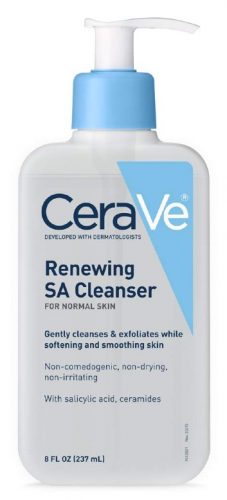 Best for oily skin
CeraVe Renewing SA Cleanser
If oily skin gets dehydrated, the glands secrete more oil, so picking a face wash that aims to hydrate without leaving skin dry is essential. CeraVe has the perfect gel cleanser for oily skin in a mild, non-comedogenic formula that packs hyaluronic acid, ceramides, and cholesterol to add and preserve moisture. All whilst the salicylic acid decongests pores and exfoliates dead cells. And it leaves skin fresh and clean, free of residues in no time.
---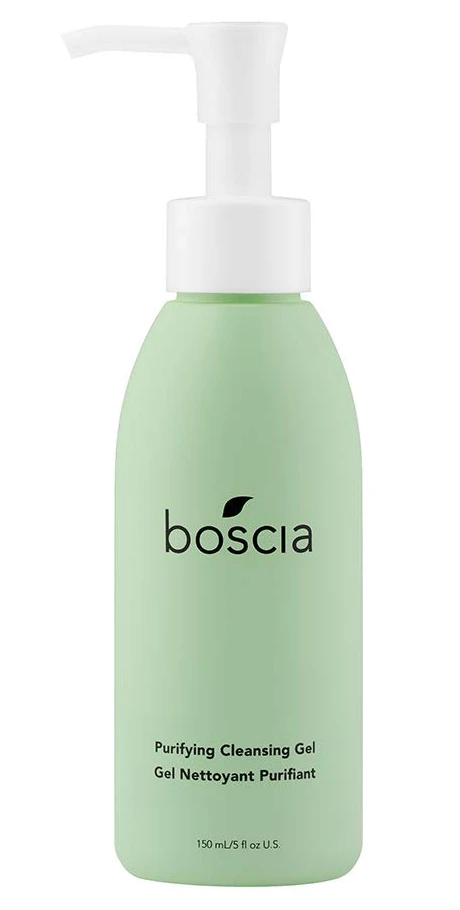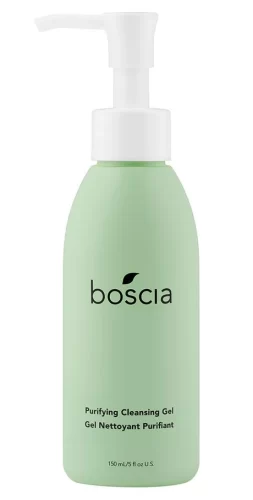 Best for dry skin
Boscia Purifying Cleansing Gel
This is a great gel cleanser for dry skin as the formula gently removes makeup, dissolves excess sebum, and washes away impurities without stripping the skin while infusing it with moisturizing actives. Among the ingredients that replenish skin moisture are green tea, rosemary, jojoba seed extracts, rose geranium oil, and amino acids. These, plus the lack of possible harsh and drying actives, such as fragrance, alcohol, and SLSs, makes it suitable for a dehydrated complexion.
---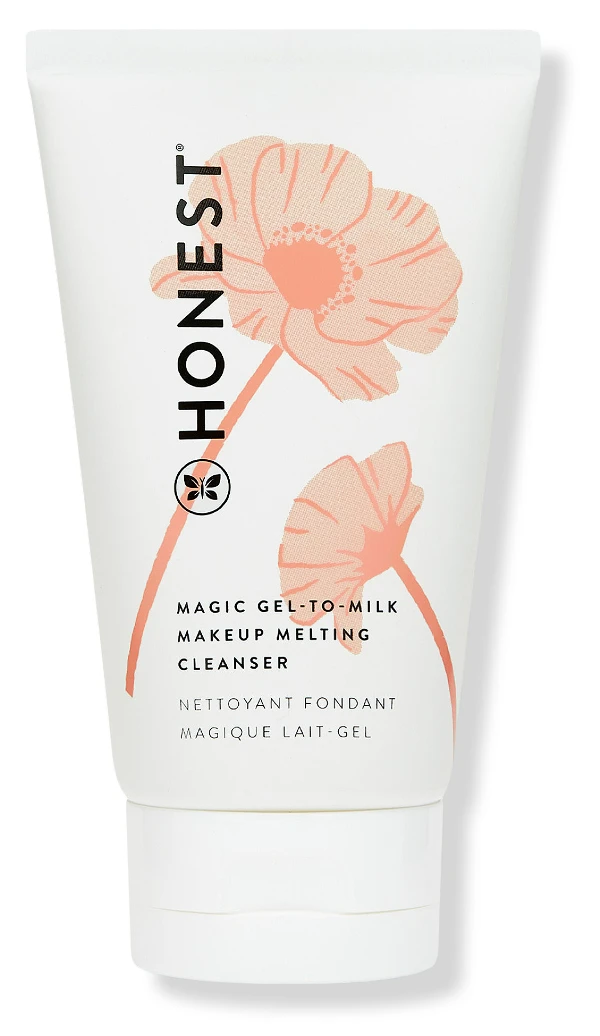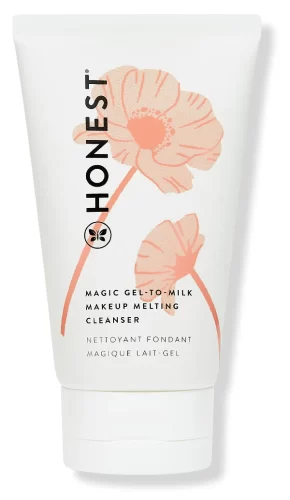 Best for mature skin
Honest Beauty Magic Gel-to-Milk Cleanse
The texture of this cleanser goes from a lightweight gel to hydrating milk that dissolves debris, and makeup in no time, leaving skin clean and hydrated. This is possible due to the sucrose laurate, a natural ingredient that also gives the cleanser moisturizing benefits. The kaolin detoxifies skin while rose water soothes. Its minimalist formula skips SLSs, fragrance, and alcohol, the reason is a gentle face wash, perfect for mature skin that naturally lacks moisture.
---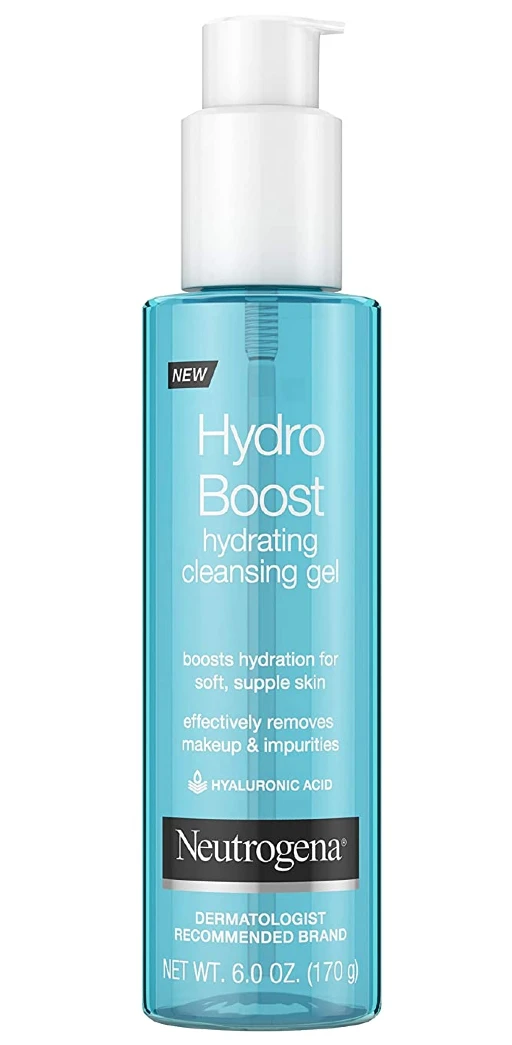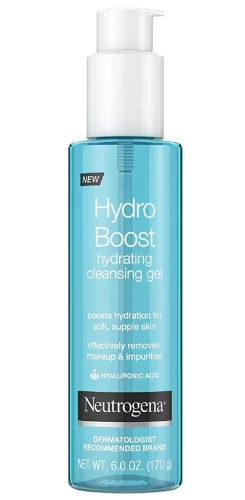 Best for budget
Neutrogena Hydro Boost Hydrating Cleansing Gel
Hands down, this is the best gel cleanser under $10. Neutrogena Hydro Boost Hydrating Cleansing Gel has a hydrating formula that washes away pollution and makeup instantly while adding moisture to the skin. When the gel is massaged with water into the skin, it becomes a silky lather that cleanses deeply without ever leaving the skin dehydrated. Besides, the cleanser is soap-free, oil-free, non-comedogenic, and hypoallergenic — no wonder has raked thousands of 5-star reviews.
---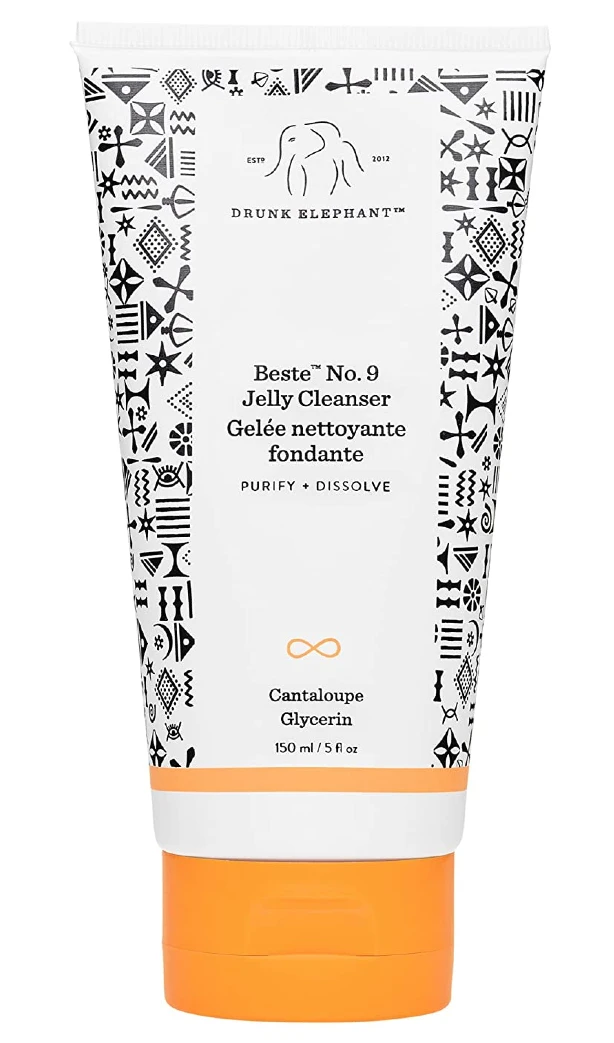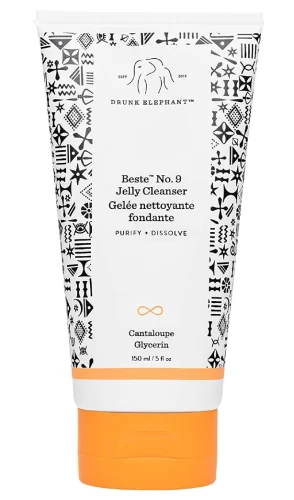 Best for sensitive skin
Drunk Elephant Jelly Cleanser
If your skin is easily reactive, you need a delicate formula with a non-stripping pH, like Drunk Elephant Jelly Cleanser. Besides having a pH-balanced formula, this gel cleanser contains moisturizing amino acids, marula oil, and gentle cleansing agents to remove stubborn makeup, sunscreen, and debris without disturbing skin. Plus, it's made sans silicones, fragrances, and alcohol, all potential skin disruptors, which is why it's one of the best gel cleansers for sensitive skin.
---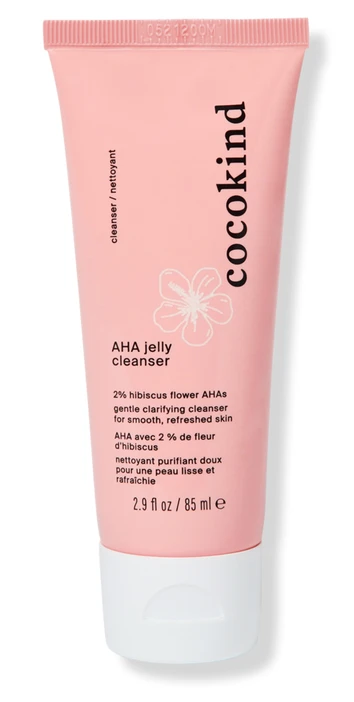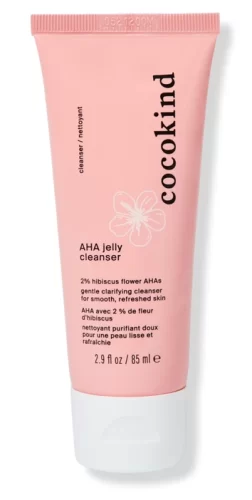 Best organic
Cocokind AHA Jelly Cleanser
Finally, this is a great gel cleanser if you prefer organic and clean formulas. The water base, followed by glycerin and betaine, gives this cleanser a lightweight texture that can thoroughly cleanse pores. Additionally, Cocokind Jelly Cleanser contains 4% naturally derived AHAs to help unclog congested pores and remove dead skin buildup. It dissolves makeup, sunscreen, and pollution instantly, leaving skin fresh, clean, and hydrated.