A cleanser is a double-edged sword. It can help with a variety of skin foes, from excess oil to breakouts and sensitivities, but it can also leave the complexion parched and susceptible to a bunch of issues. So by assessing which formula works best for you, you get the most out of the cleansing process while maintaining your skin balanced and healthy. In short, look for a cleanser that removes dirt, sweat, and grime without stripping (meaning it shouldn't contain sulfates, fragrances, and alcohol), and choose a formula tailored to your skin.
Of all types of face washes, gel ones are the gentlest because they are water-based and usually pack mild and soothing ingredients. Gel cleansers have a clear, gel-like texture and work deep within the pores to dislodge dirt and bacteria, which is exactly what you want from your face wash. Although they usually address people with oily and breakout-prone complexions because they go deep and unclog pores without irritation, all skin types can use one. So for sure, adding a cleansing gel to your skincare routine is one of the keys to achieving a smooth appearance.
All things considered, below are the best gel cleansers that all beauty enthusiasts rave about. There's one for each and every of your skin needs.
---
1
Glow Recipe Blueberry Bounce Gentle Cleanser
This sulfate-free gel cleanser is ideal for kicking off your routine due to its gentle formula that lathers up nicely to wash away impurities and grime without stripping. Glow Recipe Blueberry Bounce Cleanser leans on sodium hyaluronate to hydrate, plant extracts to nourish, and glycolic and lactic acids to unglue and remove dead cell buildup, ensuring the perfect skincare base. Special boon: you can also use it as a clarifying mask; apply a generous layer on dry skin and let it act for five minutes before washing it off.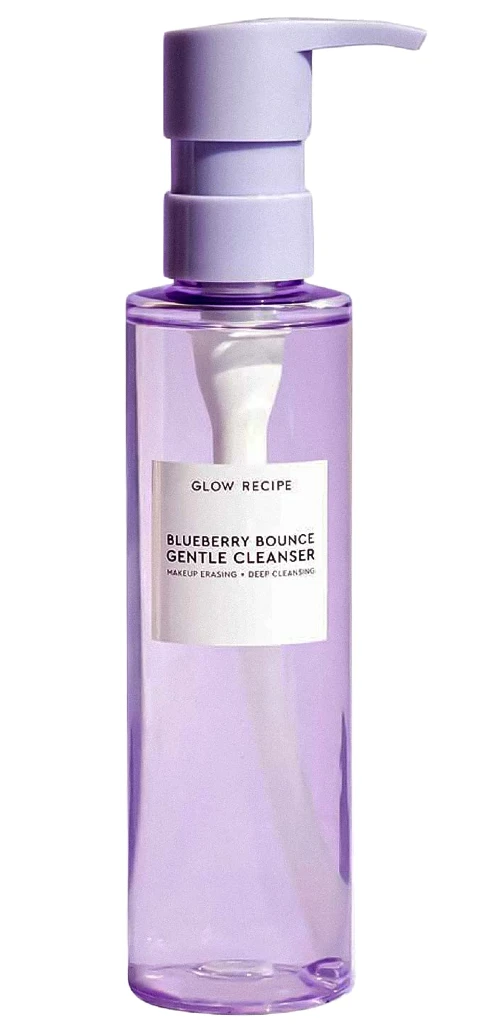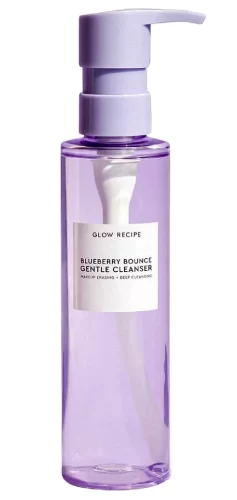 ---
2
La Roche-Posay Effaclar Medicated Gel Facial Cleanser
The 2% salicylic acid and lipo-hydroxy acid (salicylic acid derivative) give this face wash pore-unclogging and exfoliating properties, making it the best gel cleanser for fighting acne. Once worked into the skin with water, the gel transforms into a rich foam that cleanses thoughtfully, dissolving oil and debris and keeping shine at bay. Most reviewers laud it for its sebum-balancing ability and rave about how the product makes blackheads and pimples clear over time. We give it extra credit for skipping fragrance, alcohol, and oil and being non-comedogenic.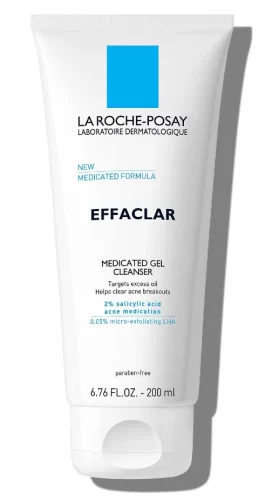 ---
3
Dermalogica Special Cleansing Gel
This incredibly lightweight gel cleanser leaves the skin squeaky clean without dehydrating it, the reason it has become a cult favorite among skincare enthusiasts. The soap-free formula creates a purifying lather thanks to naturally foaming Quillaja Saponaria, lifting away impurities, toxins, and pollutants while being extra gentle. We also like it because it's free of fragrance and contains balm mint and lavender to soothe and relax the senses.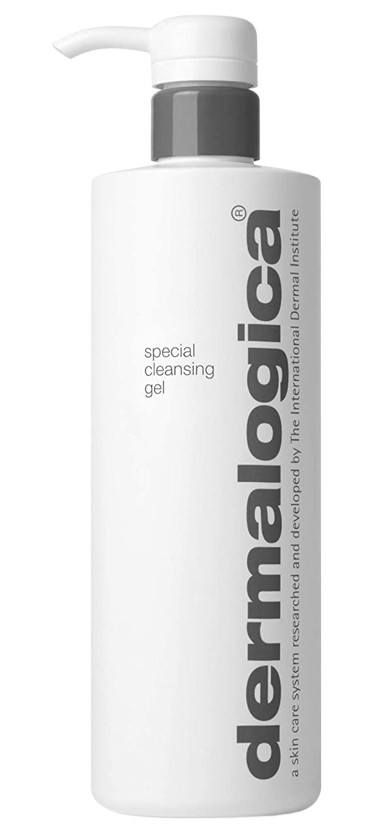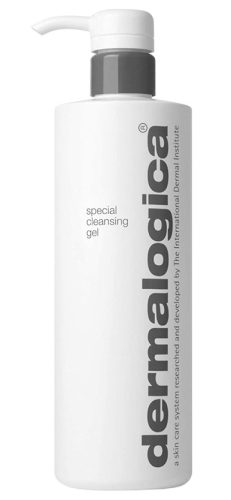 ---
4
Aveeno Calm + Restore Nourishing Oat Cleanser
Perhaps your skin is sensitized because you overused your retinol or exfoliant product. Or maybe the cold weather wreaked havoc on the moisture barrier? Regardless, this dermatologist-recommended gel cleanser is the perfect ally for restoring healthy and strong skin. This is because it is laced with a generous amount of oat extract to calm skin and strengthen the epidermal barrier, plus it's made sans alcohol and fragrance. As one reviewer says, "this product is absolutely perfect. It has stopped breakouts and keeps skin feeling hydrated without being oily."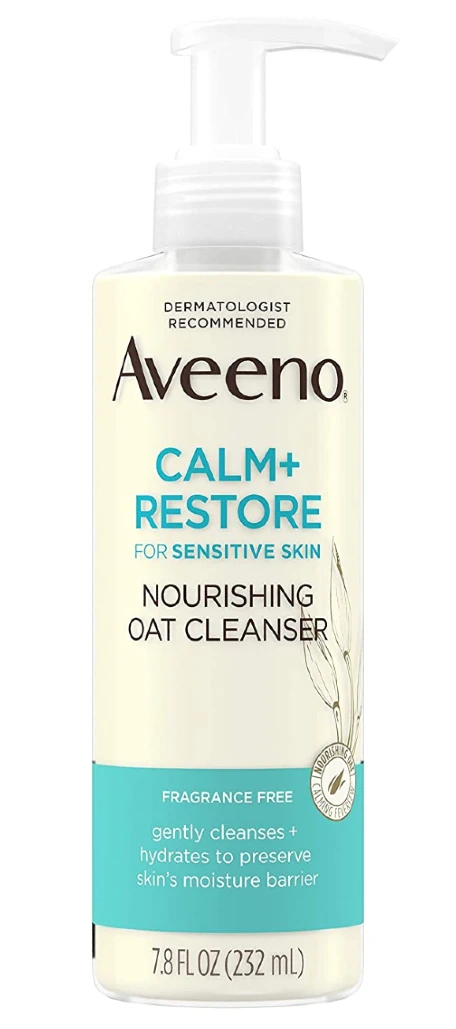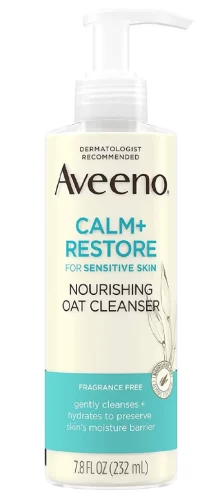 ---
5
Boscia Purifying Cleansing Gel
This formula gently removes makeup, dissolves excess oil, and washes away impurities, never leaving it tight or uncomfortable. Boscia Purifying Cleansing Gel is free of sulfates and packs a juicy cocktail of nourishing botanical amino acids that don't allow the skin to get overly dry, plus green tea and rosemary extracts to soothe. All work to leave the skin thoroughly cleansed without disrupting the moisture barrier, and the fact that it skips fragrances and alcohol is a huge bonus.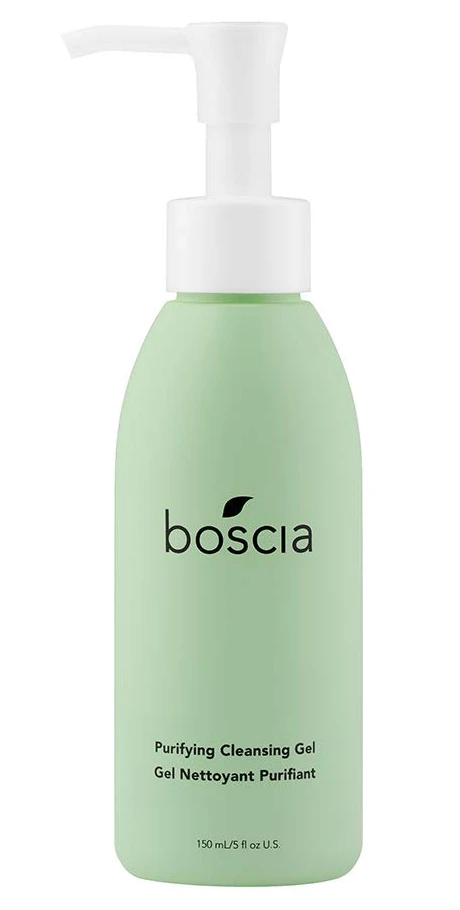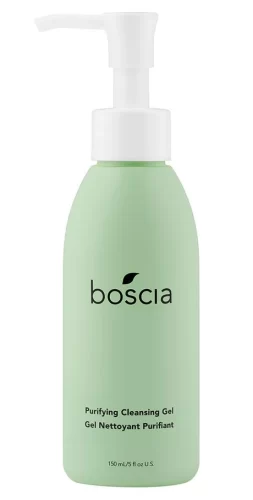 ---
6
Honest Beauty Gentle Gel Cleanser
Get your skin clean and refreshed with Honest Beauty Gentle Gel Cleanser which has rightfully earned cult status due to its gentle formula. It is effective at removing makeup and impurities and is made sans SLSs, synthetic fragrances, and parabens, so it doesn't strip the skin of moisture. Instead, it adds a dose of hydration and soothes and calms the skin with a complex of botanical extracts including saponaria officinalis (natural lather agent), calendula, chamomile, and lavender.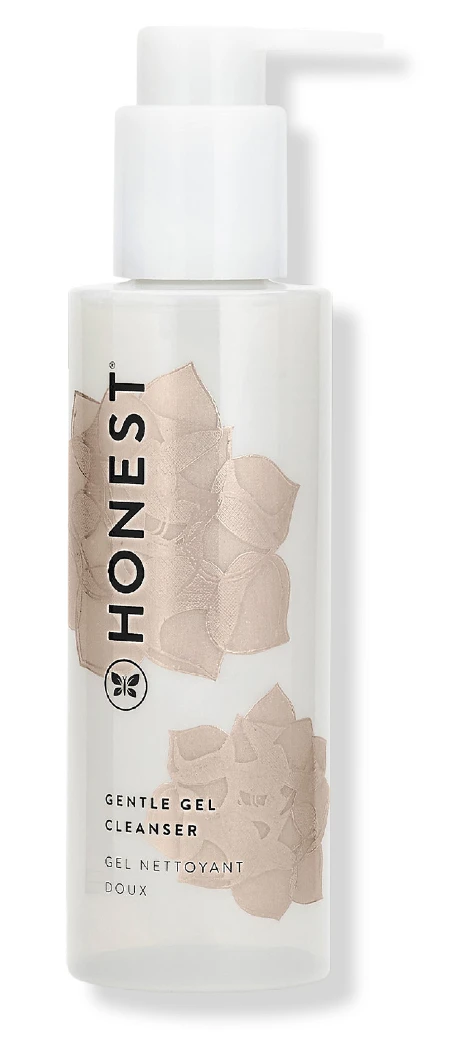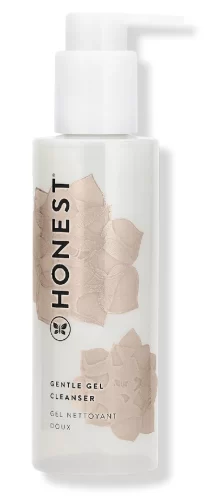 ---
7
CeraVe Renewing SA Cleanser
If oily skin gets dehydrated, the sebaceous glands secrete even more sebum, so picking a face wash that doesn't leave skin parched should be top of mind. CeraVe created the perfect gel cleanser for oily skin in a mild, non-comedogenic formula loaded with hyaluronic acid, ceramides, and cholesterol to prevent moisture loss. All whilst salicylic acid decongests pores and exfoliates dead cells on the surface. It has nearly 52,000 five-star reviews on Amazon attesting to its ability to cleanse, clarify and improve excessively oily skin.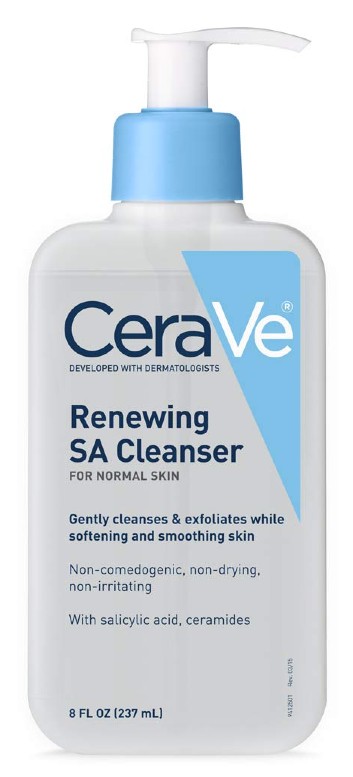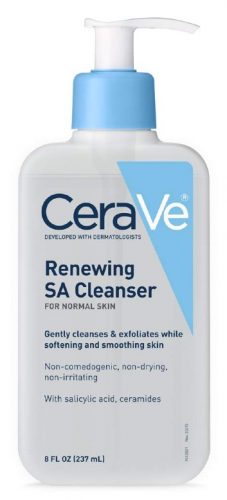 ---
8
Neutrogena Hydro Boost Hydrating Cleansing Gel
Hands down, this is the best cleansing gel for under $10. Neutrogena Hydro Boost Hydrating Cleansing Gel has a hydrating formula that washes away pollution and makeup instantly while adding moisture to the skin. When the gel is massaged with water into the skin, it becomes a silky lather that effectively lifts away grime and impurities without ever leaving the complexion to overdry.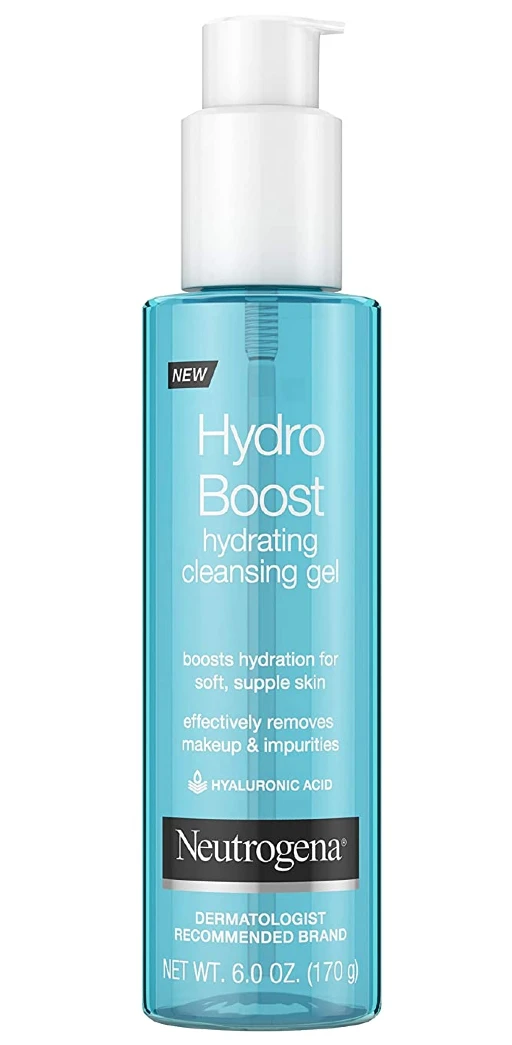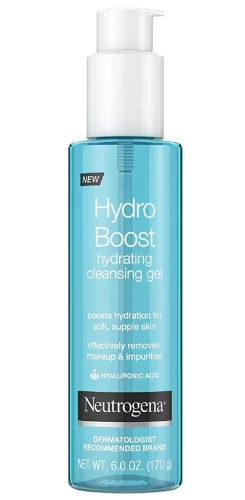 ---
9
Drunk Elephant Jelly Cleanser
If your skin is easily reactive, you need a delicate formula with a non-stripping pH, like Drunk Elephant Jelly Cleanser. In addition to its pH-balanced formula, this gel face wash contains moisturizing amino acids, marula oil, and mild cleansing agents to remove stubborn makeup, sunscreen, and debris without disturbing the moisture barrier. Plus, it's made without potential skin disruptors such as silicones, fragrances, and alcohol, which is why we consider it a top pick for everyone.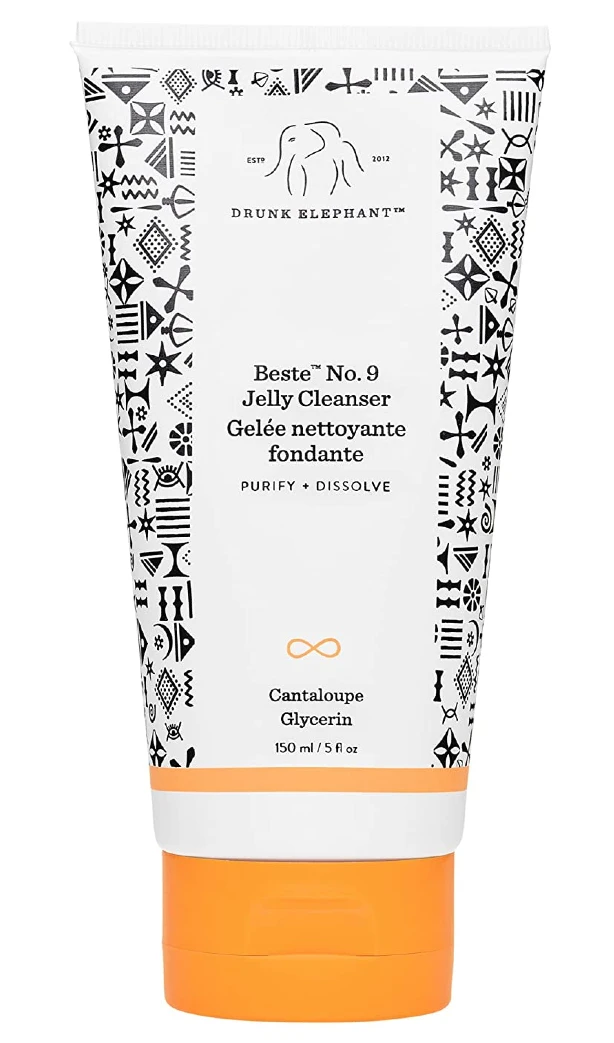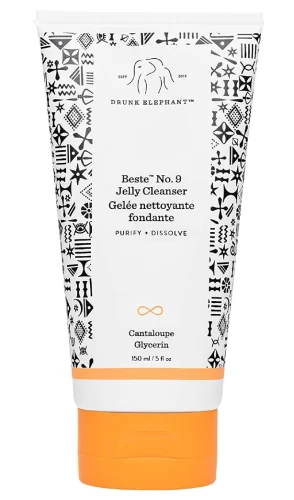 ---
10
Cocokind AHA Jelly Cleanser
This is a terrific gel cleanser for reactive complexions in need of clean and minimalist formulas. Not only does this cleanser is formulated without stripping soap and fragrance, but glycerin, banana extract, and sodium hyaluronate serve up a hefty dose of nurturing ingredients, so you don't have to worry about dehydration. What's more, Cocokind Jelly Cleanser contains 4% naturally derived AHAs to help decongest pores and remove dead skin buildup, leaving skin soft and clear every time. Pretty compelling if you ask us.