When you finally know your AHAs from BHAs, a new breed of acid comes on the radar. And as the skintellectual that you are, you can't spot an ingredient and not research it — you're savvy like that.
I bet you're familiar with alpha-hydroxy acids (AHAs), such as glycolic acid, lactic acid, malic acid, and beta-hydroxy acids (BHAs) as salicylic acid, but it's high time you meet a new exfoliant much gentler than what you've been used to so far: enter lipohydroxy acid. Lipohydroxy acid (LHA) may sound intimidating, but it might become your BFF in a bit once you get to know all its perks. That's why in today's post, we will answer all questions surrounding lipohydroxy acid in skincare, what it does to your skin, how to use it and how effective and safe is.
What is lipo-hydroxy acid?
Lipo-hydroxy acid (or capryloyl salicylic acid) is a derivative of salicylic acid sharing the same skin-renewing, exfoliating, and acne-treating attributes. Thanks to its keratolytic and comedolytic properties, lipo-hydroxy acid can benefit the skin on all fronts, eliminating dead cell buildup, unclogging pores, and even stimulating protein production to minimize aging signs.
This brings us to the next question:
Lipo-hydroxy acid for acne
You should use lipo-hydroxy acid for acne if you want a gentle ingredient to fight breakouts and balance sebum. LHA is known as a gentler alternative to salicylic acid due to its larger molecular size, which makes it work on the skin's surface, unlike salicylic acid, which penetrates the skin. In other words, lipo-hydroxy acid is more tolerable.
Now, how exactly can this acid tackle breakouts?
LHA gives delicate mild exfoliation by weakening the bonds between cells on the top layer of the skin. While it penetrates less deeply than salicylic acid, LHA is more lipophilic, meaning is more able to dissolve in fats, oils, and lipids, making it ideal for breakout-prone skin. It also works better at minimizing excess oil on the skin's surface.[2] Additionally, lipo-hydroxy acid has astringent properties, aka it helps cleanse the skin, shrink pores, and dry out sebum. Yet, the antimicrobial, anti-inflammatory, and anti-comedogenic abilities make it even more effective against acne.[1]
Interestingly, it turns out the comedolytic properties of LHA are similar to benzoyl peroxide but gentler.[3] According to a study published by the Journal of Cosmetic Dermatology, "LHA and benzoyl peroxide decreased the number of inflammatory lesions from baseline to week 12 by 44% and 47% and noninflammatory lesions by 19% and 23%, respectively." The study concluded that lipo-hydroxy acid could be an alternative to consider in treating mild to moderate acne for whoever is intolerant to benzoyl peroxide or has problematic skin.[4]
Comedolytic is a term describing an ingredient that inhibits the formation of comedones — blemishes that appear when sebum and dead cells are trapped in the pores.
But the main perk of lipo-hydroxy acid in skincare isn't its acne-fighting ability but lies in its non-irritating, gentle mode of exfoliation.
Lipo-hydroxy acid for anti-aging
Another of the skin benefits of lipo-hydroxy acid is its anti-aging effect. LHA is associated with skin thickening, and according to researchers, its cell renewal effects are equivalent to that of tretinoin.[5] Yes, LHA targets aging signs thanks to its ability to stimulate structural skin proteins and lipids (hyaluronic acid, collagen, and elastin). The keratolytic (exfoliant) properties of LHA allow it to lift dead cells from the skin's surface for a smoother, even complexion. Indeed, this gives lipo-hydroxy acid the ability to minimize hyperpigmentation and fine lines look. 
What percentage of LHA is effective?
It's been found that 5 to 10% of lipo-hydroxy acid is generally safe (and as effective as 10-50% glycolic acid) in diminishing pimples, hyperpigmentation, and fine lines appearance.[6]
Is LHA better than BHA?
Even if LHA is derived from BHA salicylic acid and both have similar purposes, LHA is more fat-soluble and gentler since it penetrates the skin slower. Hence, lipo-hydroxy acid is more suitable for those with sensitive skin who want to treat breakouts. However, compared to BHA, LHA also possesses anti-aging effects, similar to tretinoin, an active form of vitamin A, by stimulating cell renewal.
An important thing to consider when adding a new ingredient to your beauty routine is its pH. Lipo-hydroxy acid has a pH level similar to the skin's natural pH, somewhere around 5, compared to salicylic acid, which has a 3 pH. In layman's terms, LHA is less harsh on the skin's barrier and makes it suitable even for sensitive complexions.
The best LHA products
Now that you know the science behind the benefits of lipo-hydroxy acid in skincare, you're probably eager to try a product containing it. Below are the best products infused with lipo-hydroxy acid that can give you radiant and smooth skin while battling breakouts and aging signs without irritating or drying your complexion. Take a peep and pick your favorite LHA product:
---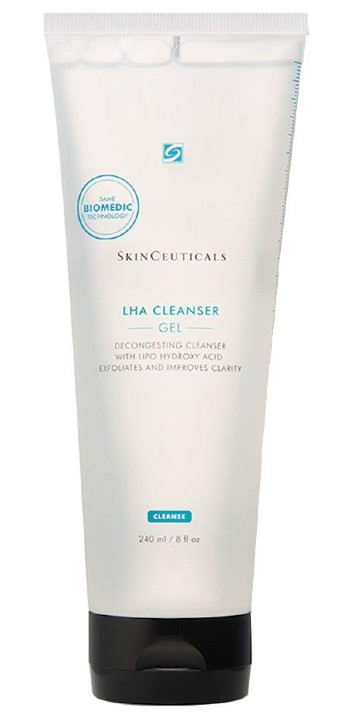 SkinCeuticals LHA Cleanser Gel
SkinCeuticals LHA Cleanser Gel targets breakouts, congested pores, and uneven tone with a cocktail of exfoliants, including lipo-hydroxy, glycolic, and salicylic acids. As one of the best LHA products, it gently eliminates the buildup of dead cells and sebum, purifying and refining skin for a radiant look.
---


La Roche-Posay Effaclar Duo Acne Spot Treatment
If you have active breakouts, this acne spot treatment could be your ticket to flawless skin. It battles blemishes and prevents pimples by reducing acne-causing bacteria with a combination of 5.5% benzoyl peroxide and lipo-hydroxy acid. At the end of the day, it's a best seller for good reasons.
---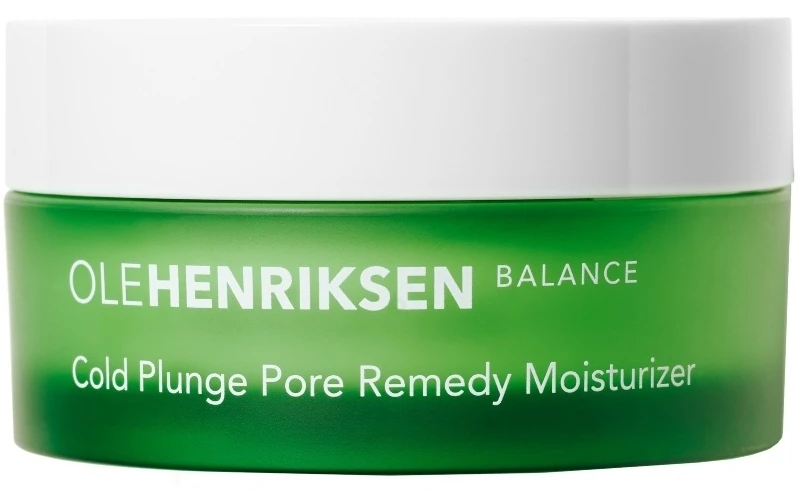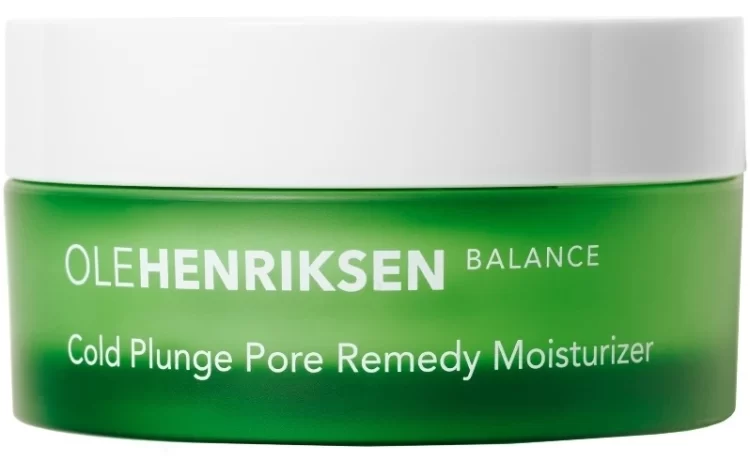 Ole Henriksen Cold Plunge Pore Remedy Moisturizer
Made with oily and combination skin in mind, Ole Henriksen Cold Plunge Pore Remedy Moisturizer works to boost hydration while unclogging pores and balancing sebum production. It's lightweight and leaves skin hydrated, smooth and clear, thanks to salicylic acid and lipohydroxy acid.
---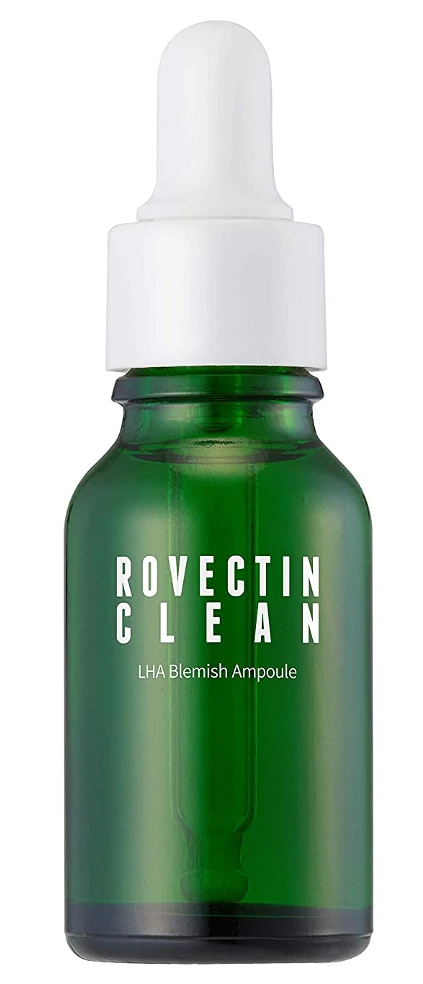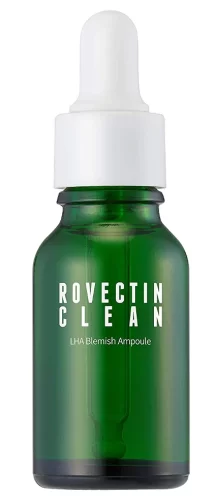 Rovectin LHA Blemish Ampoule
This is an excellent LHA-infused product from the K-beauty aisle for blemishes and dark spots. Instead of water, the formula is made on 85% neroli flower water to soothe and calm skin due to its anti-inflammatory benefits. The humectants, including hyaluronic acid, panthenol, and aloe vera, don't allow the skin to dry out but keep it plump and bouncy, while glutathione and niacinamide work hard to fade post-acne marks. Use it as a spot treatment or all over the face for a clear, bright complexion.
---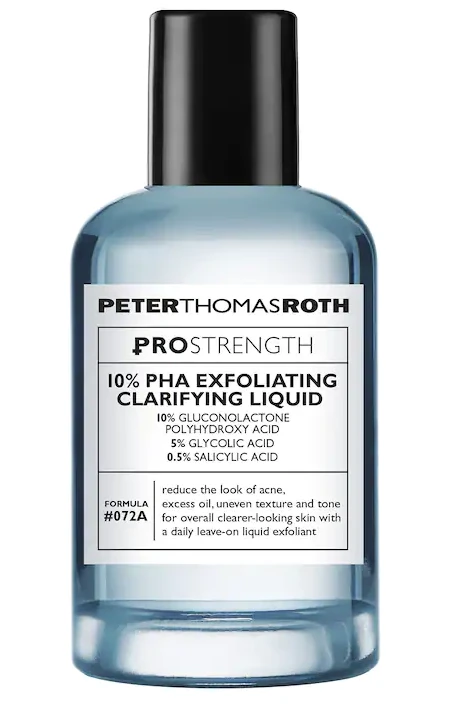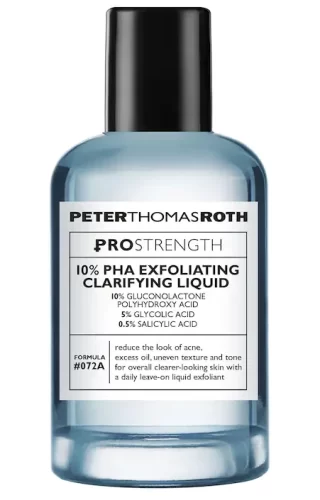 Peter Thomas Roth Pro Strength Exfoliating Clarifying Liquid
Or you can improve skin clarity and texture with this exfoliating liquid by Peter Thomas Roth — one of the very best lipo-hydroxy acid products. It boasts 10% gluconolactone (a polyhydroxy acid with skin-renewing power), with glycolic and salicylic acid to address dullness, blemishes, and rough texture.
---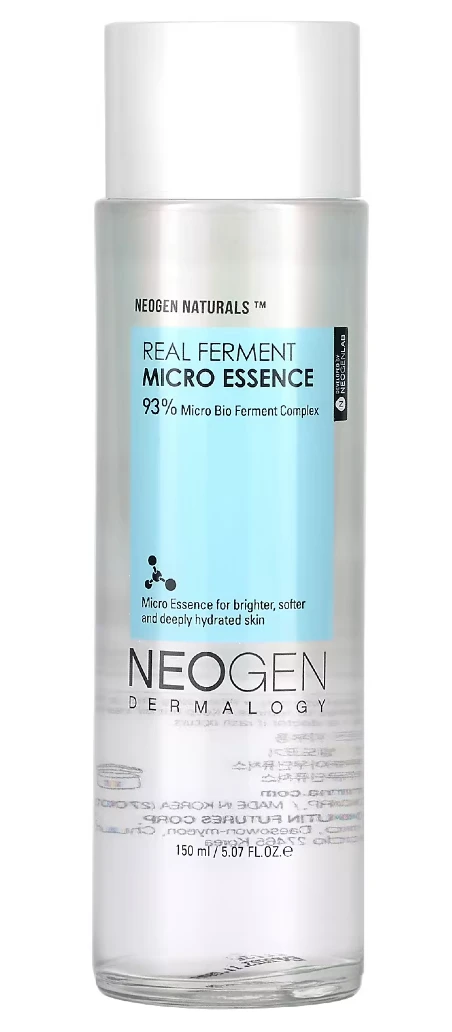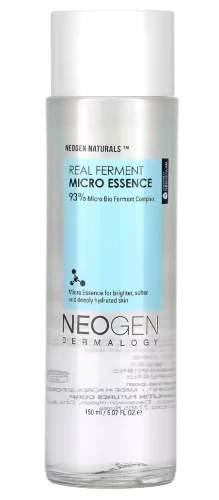 Neogenlab Natural Fermented Toner
Toners have yet to shake their reputation of being an unnecessary step, really. And this one is serious business — it's made with 90% bioferment complex to fortify the barrier and fill the skin with moisture and nutrients. Besides, the formula packs a punch of AHA, BHA, PHA, and LHA, aka acids that thoroughly dissolve dead cells, pore impurities, and residue, leaving skin fresh and clear, just ready for the next skincare steps.
---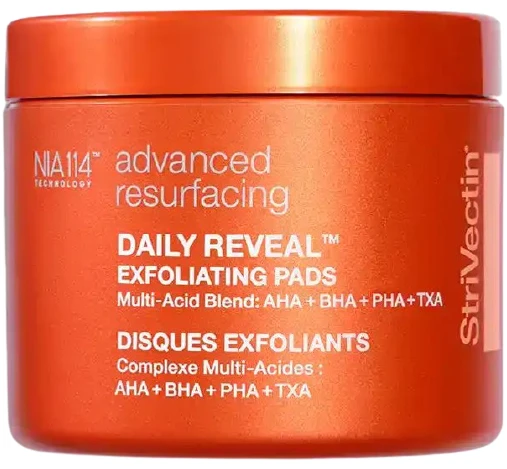 StriVectin Daily Reveal Exfoliating Pads
StriVectin Daily Reveal Exfoliating Pads put your skin on steroids with a powerful blend of acids, including AHAs, BHAs, PHAs, and LHA. There's also tranexamic acid, a powerful skin brightener that works to reduce discolorations and even skin tone.
---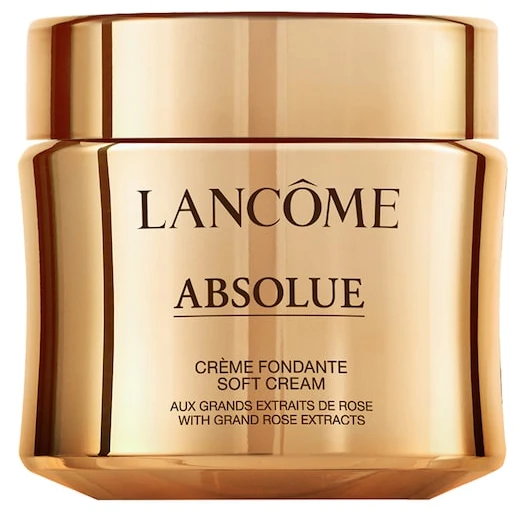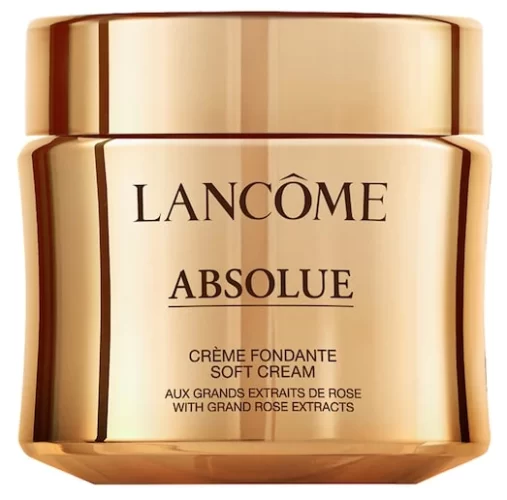 Lancôme Absolue Cream
Once you try Lancôme Absolue Cream, it'll be hard to go back to using anything else. And that's simply because it works really well — targeting wrinkles, uneven tone, moisture loss, and lack of firmness. Thanks to the grand rose extract, nature-derived oils, Proxylane, shea butter, and LHA, this rich formula diminishes wrinkles look and reveals brighter, radiant, and more even skin. Bonus points for the refillable jar.
---
Sources
Women's Concepts uses reliable sources, including dermatologists' insights, clinical trials, and scientific journals, to find accurate information and support all the facts shared in our articles. All statements and claims have clear and legit references. Read our editorial policy to learn more about our sources of information, our process of researching and fact-checking the content, and how our team strives to keep all articles updated, completed, and trustworthy.